Sponsored by Koshimizu Tourism Association
Koshimizu-cho (小清水町 ) is a small town of approximately 5,000 people in Okhotsk sub-prefecture, eastern Hokkaido. The area is renowned for its scenery, wildlife and vast quantities of birds that use the town's lake, Lake Tofutsu, as a stop off point during migration. As Hokkaido is one of the least populated and least developed prefectures in Japan, navigating may require a little pre-familiarisation, but it's well worth it!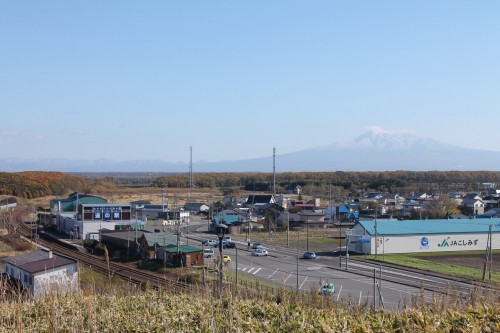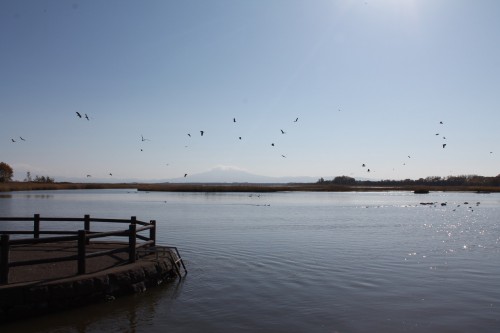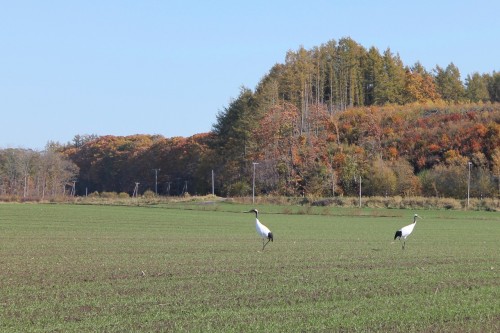 In this post I will show you how to get to Koshimizu-cho and also give you some helpful tips to make your journey as easy as possible. The town's nearest airport is Memanbetsu (also called "Memambetsu", 女満別), so all flight information will be linked to that airport.
Getting to Memanbetsu Airport (Koshimizu's Closest Airport)
Flying Domestically
First thing's first: getting to Hokkaido. The easiest, quickest and usually cheapest way to get to Hokkaido is to fly. Hokkaido is separated from Japan's main island of Honshu by the Tsugaru Strait, and its only land-link is an underground train tunnel.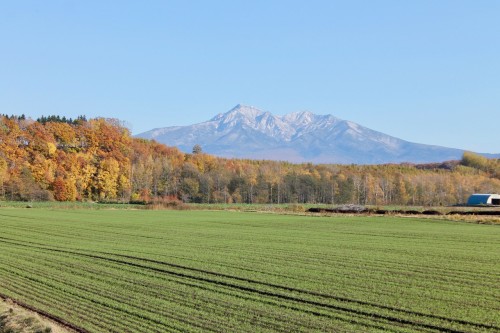 Flying domestically in Japan is straightforward. You can take liquids in your hand luggage (although they still need to be scanned outside of your bag), and unlike many other countries, you don't need to have a passport to fly, just your ID and reservation numbers. There are usually Chinese, Korean and English displays showing flight information, but audio announcements are often only in Japanese. So, If you're unsure of anything, don't hesitate to ask someone!
You can purchase flight tickets online or at various kombinis (convenience stores). Some airlines offer special discounts and bonuses if you book one month in advance. I flew from Haneda Airport (Tokyo) to Memanbetsu with AirDo. If you live outside of Japan, you can get a JAL/ANA ¥10,800 PASS.  I, unfortunately (but also fortunately), don't live outside of Japan, so my flights cost ¥30,000 for the round trip when I purchased the ticket 28 days before my travel (AIRDO SPECIAL 28.) However, there are flights available from Tokyo for less than half of this. You just need to be a little organised and check in advance!
About Memanbetsu Airport
Memanbetsu Airport is small but still has the basics: car rentals, restaurants, gift shops and a convenience store. Please be aware that there is no train station at the airport, but there are bus links to and from the nearby towns and cities.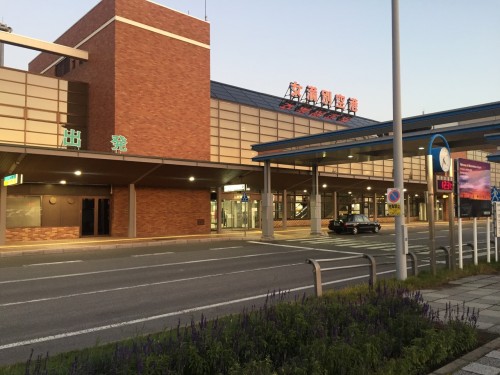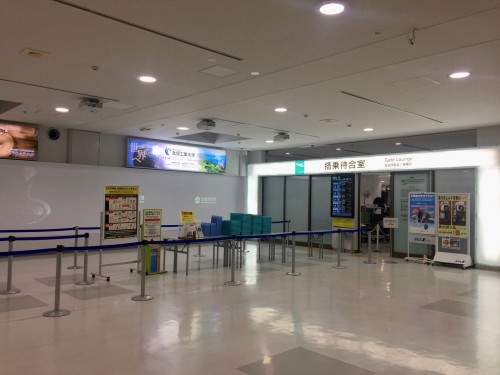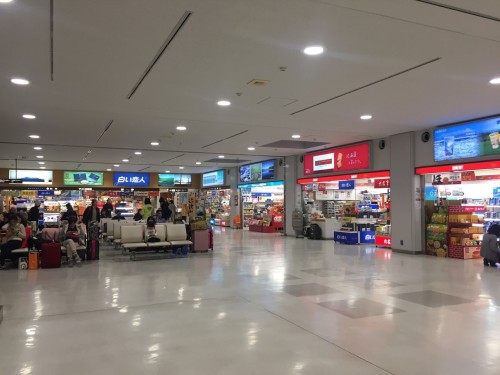 From Tokyo
Tokyo's Haneda airport offers good, frequent connections to Memanbetsu. The total flight time from Tokyo is approximately 2 hours.
From Sapporo
Being the capital of Hokkaido and all, it's probably unsurprising that flights from Sapporo (New Chitose Airport) are regular and cheap. The total flight time is less than 1 hour, and you can fly from as little as ¥5,000.
From Osaka/Kyoto
Unfortunately, there are no direct flights to Memanbetsu from Kansai International or Osaka Itami Airports. You will usually have to change at Tokyo or Sapporo. The average flight time is around 4 hours including transfers, and the tickets are on the pricier side (¥30,000).
Getting to Koshimizu-cho from Memanbetsu Airport
It is possible to take public transport to Koshimizu-cho, although, being such a small town in a remote area of Hokkaido, the public transport links are somewhat limited. To be able to explore the wonderful scenery of Koshimizu and eastern Hokkaido to your heart's content, I strongly recommend renting a car from Memanbetsu Airport.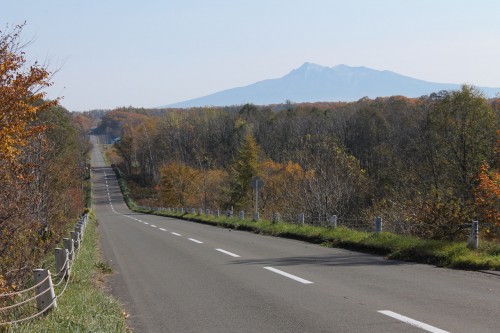 By Car 
Pre-requisites
If you don't hold a Japanese licence, you will most likely need an
international driving permit
to rent a car in Japan. The requirements vary from country-to-country, but these are usually available to purchase at a small fee before you leave for Japan. I got mine in the UK in 2016 and I think it cost around £7 / ¥1,000 with 1 year validity. Get familiar with 
Japan's road rules
 before you start driving! For American visitors, we can tell you all about driving in Japan
here
.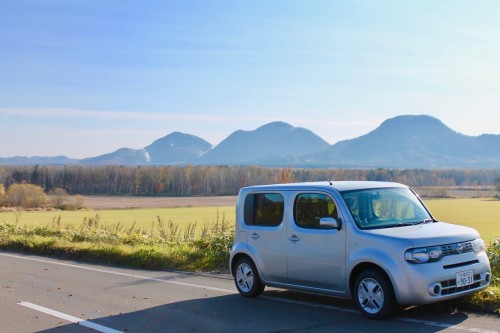 Renting a Car at Memanbetsu
As soon as you exit the departures area you will see the car rental stand directly in front of you. There are different companies with rental cars here, but I used Nippon Rent-a-Car, which costs ¥16,000 for 48 hours between Monday and Wednesday. The collection point for the car is around the corner from the airport, so the rental companies run a shuttle service to and from the airport as required.
When you get to the main site, you will be asked to confirm your details, to select your preferred insurance coverage and finally, to make your payment. Nippon Rent-a-Car has English information available and they can even help to set up your in car navigation system, 'my navi'.
The Journey
Koshimizu is about 35 km away from Memanbetsu and the journey takes around 45 minutes. It was such a fun experience to drive in Hokkaido because the roads were mostly empty and the scenery was incredible. My last driving experience in Japan was in Tokyo during rush hour, so this was even more of a joy!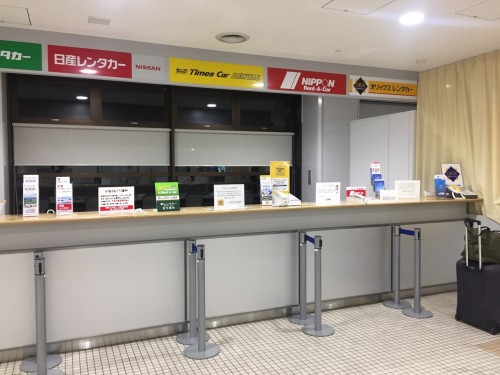 At night, the roads are unlit outside of the built-up areas, so take extra care at intersections and stop signs (止まれ signs)! Hokkaido receives plenty of snow in the winter but the roads are always cleared, allowing traffic to pass through. However, you should be very careful of your driving if you have never experienced driving in these conditions before. Any roads that could potentially be dangerous are usually closed off.
You can take Route 39 north, and then jump onto Route 246 until Koshimizu-cho.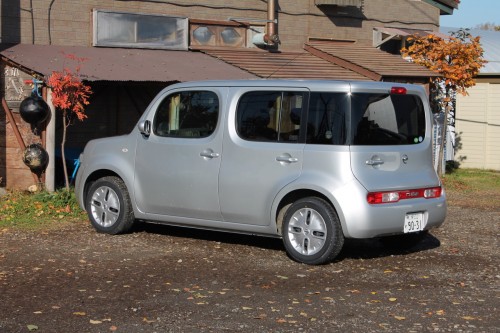 By Public Transport
The average journey time between Memanbetsu Airport and Koshimizu is approximately two hours including connections. The nearest train station to Koshimizu-cho is Hama-Koshimizu (浜小清水), on the JR Semmo Line. However, there isn't a rail connection from Memanbetsu, so you will need to take the Airport Limousine Bus to Abashiri City (網走市) and take a train from there.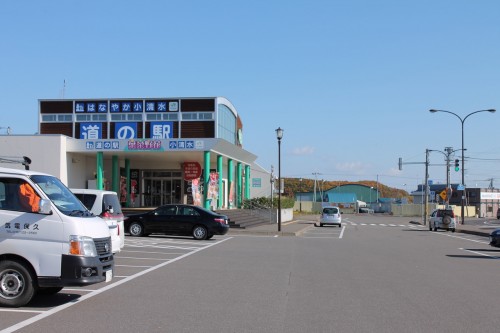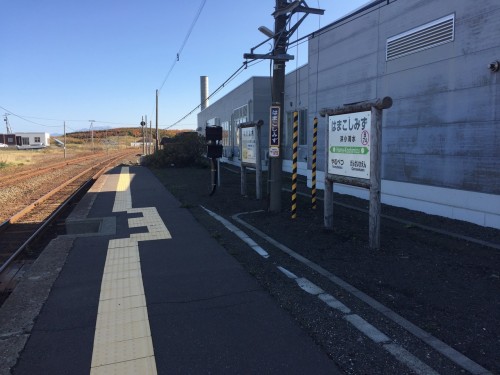 From Memanbetsu, take the Airport Limousine Bus to Abashiri City. Alight at Abashiriekimae (網走駅前). Duration: 35 minutes Cost: ¥910.
From Abashiriekimae, take the JR Semmo Line to Hama-Koshimizu. Cost: approx. ¥450. Duration: 30 minutes.
From Hama-Koshimizu, take the bus bound for Koshimizu (小清水行き/Koshimizu yuki/Bound for Koshimizu). Duration: 25 minutes. Cost: ¥590.
Or, there is a direct bus to Koshimizu from Abashiri station. I think it might be easier to get there.
Airport transfer information can be found here.
Train information can be found here.
Need More Information?
Thinking of visiting, or planning a trip? Find out more about Koshimizu-cho by visiting the Koshmizu Tourism Association's website(in Japanese only).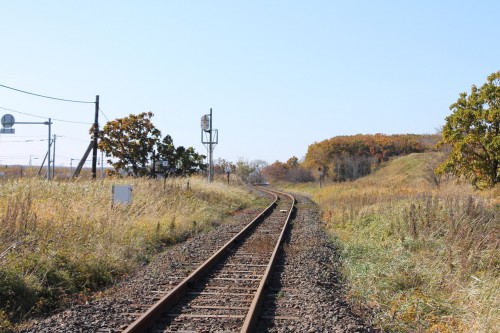 | | |
| --- | --- |
| Name | Koshimizu-cho |
| Category | Town |
| Address | Koshimizu, Shari District, Hokkaido |
| Access | Koshimizu, Shari District, Hokkaido |
| Opening Hours | N/A |
| Price Range | N/A |
| Payment options | |