Sponsored by Takahama Town
A Very Zen Filled Fishing Experience in Wakasa-Wada
Just a short train ride away from famous Kyoto, you'll find the beautiful seaside town of Takahama in Fukui Prefecture. Takahama is famous across Japan for the stunning clear blue water certificated on the Blue Flag. But the town of Takahama has its roots as a fishing village and it still maintains the peaceful fishermen's village atmosphere today.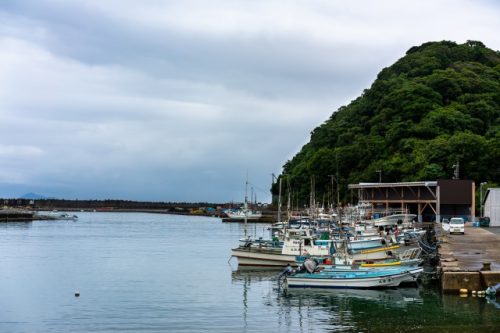 Fishing Near Takahama's Blue Flag Beach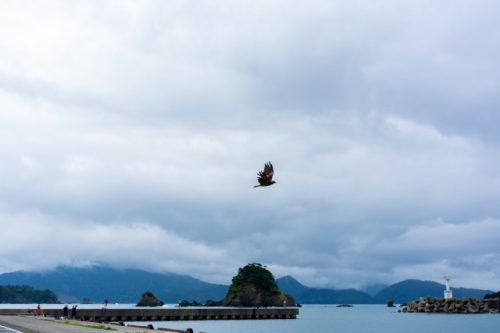 The dock for Takaham's local fishermen is located just a brief walk away from Wakasa-Wada beach, so it's a great place to explore if you want a break from activities like SUP or SUP Yoga. If you're an avid fisherman or just a beginner, Takahama has a large area near the sea where you can cast your rod. While walking around the area I watched teams of fathers and sons trying their best to rel a catch out of the sea, as well as a couple of friends who were passing time in friendly conversation. The fishing area is close to Wakasa-Wada beach means that if you're a bit down on your luck, you can easily return to the beach and unwind. But based on the experience of others I'd say that your chances of having a successful fishing experience are pretty high; I met a German family who were able to catch a blowfish within 30 minutes of their first attempt!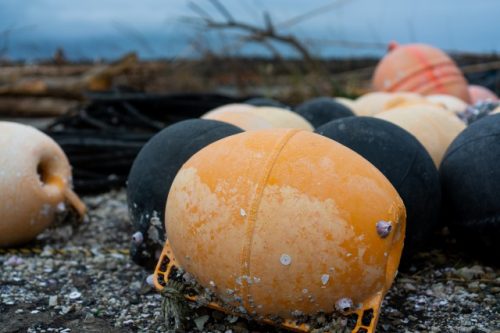 Visiting a Local Shrine in Takahama's Traditional Fishing Village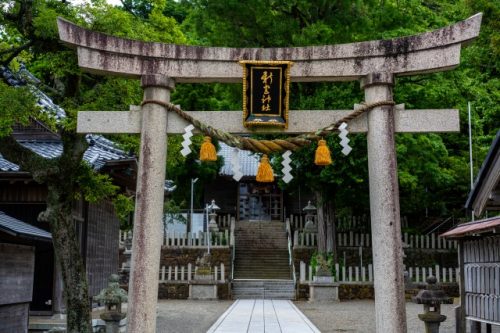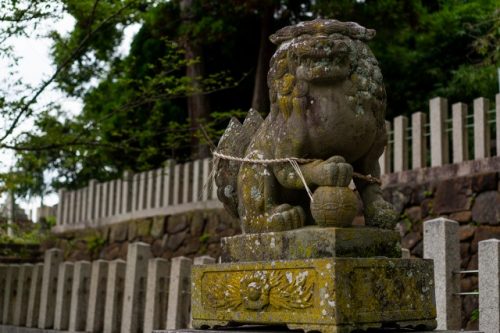 While walking around the Wada area I came across very traditional and peaceful shrine. The grounds are full of interesting objects, especially fun to explore if you're interested in Japanese history. If you're up for the hike, you can climb the stairs up to the Atago Shrine which will give you a birds eye view of the entire Takahama area, her would be great if you're interested in getting some landscape photos. Sadly I wasn't able to make the trip to the top due to weather, but my guide showed me a few of his personal photos from the top and it definitely seems worth the work out.
A Great Addition to your Time in Takahama
The Wada fishing district of Takahama is a great place to visit during your time in the area. Whether you're interested in fishing or traditional Japanese shrines, the fishing district will have something to satisfy your interests. Although my time in the area was cut short by the weather, I'm confident that this area has a lot more to discover, especially if you're looking to try out some blowfish!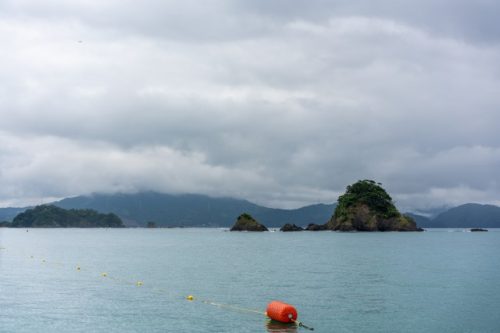 Easy access to Takahama from Kyoto
From Kyoto Station take the Hashidate Express to Ayabe Station, at Ayabe transfer to the Maizuru Line and take the train to Higashi-Maizuru Station, from there take the Obama Line to Wakasa-Takahama Station.
Or take the JR Maizuru Line to Higashi-Maizuru directly, then the JR Obama Line to Wakasa Takahama. Duration: approx. 2 hours, cost: approx. 4,400 yen.
For a more detailed guide on how to get to this amazing beach check out my article on Easy Access to Wakasa Takahama from Kyoto Station.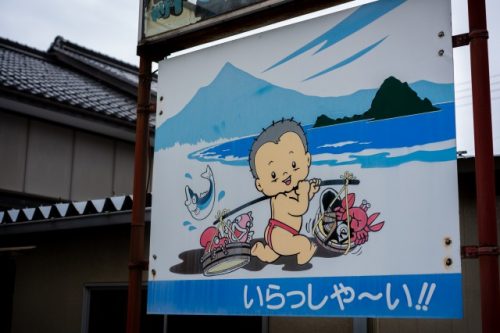 For additional info check out the Takahama Tourism site: here
Maps: