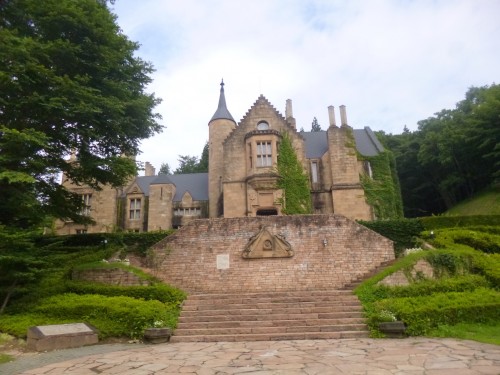 There are a few things you may expect to see when travelling around Japan: temples, shrines, and maybe the odd drunken office worker. There are however a few surprises Japan has hidden that may seem a bit out of place. I'm not talking about phallic festivals and rare foliage, but rather the existence of a little known yet incredibly recognisable castle high in the hills of Gunma.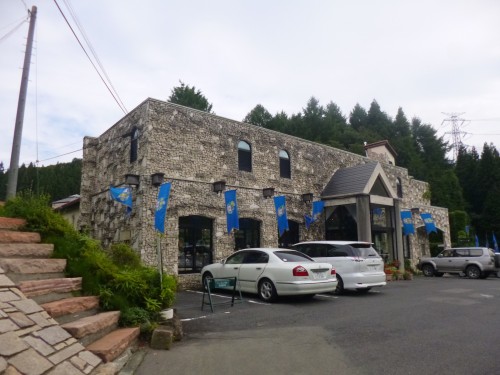 Lockheart Castle- originally known as Milton Lockhart House- was at one time owned by the Lockheart family who gained fame after Sir Symon Locard (the name Locard having changed over the years to Lockhart and Lockheart among others)became a knight of Robert the Bruce in the 14th Century during his crusades in the struggle for Scottish independence. Being built in the 1800's the architecture is comparatively too modern to be generally considered a castle, but is no less impressive.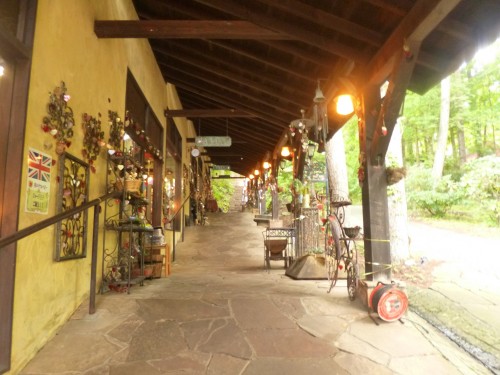 Lockheart offers a sight that is not easily seen this side of Europe. When you arrive you must walk through something that resembles a tiny market town of shops selling trinkets and things related to British history and Scotland, with the occasional musician playing Beatles songs (something I personally was none too happy about). Walking up the faintly cobbled street you see a town that would not be out of place in a fairy tale about a princess with extremely long hair, and a few dozen statues and fountains that may or may not come alive at night. The whole area is littered with little red hearts that you can purchase and place anywhere, most of which had the names of couples and the dates they visited. Naturally, being called 'Lockheart' Castle and the story of Sit Locard carrying Robert the Bruce's heart to holy lands has given the castle a type of legend in Japan. As I understand it, it is said that if you visit the castle with a love one, you will stay together forever. A belief that is rather fitting for a place that was built by the family made famous for protecting the heart of a king.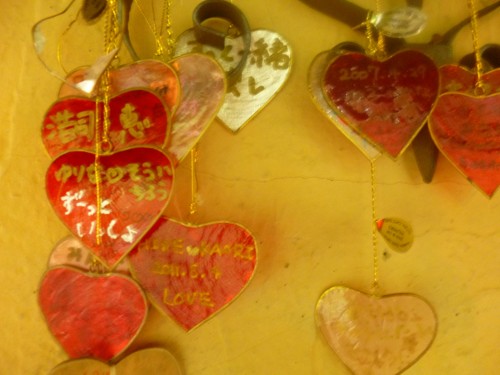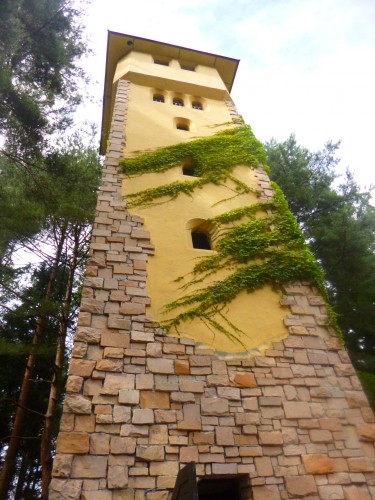 Visiting the castle on your own however is not an awkward experience. For those who grew up in countries where school trips were taken to castles protected by kings, Lockheart is altogether quite nostalgic and can make you feel at home after travelling such distant lands. For those who have no experience of the types of castles, specifically those in Scotland and Britain in general, there is a lot Lockheart has to offer. Next to the castle is a church that has all the feeling of those found in parishes across Britain, and the interior of the castle, though confused as to which era it is in, has a hodgepodge of relics from history. From the French inspired wall paper to the slightly out of place exhibition on antique Santa toys. It really does have something unexpected at every turn.
After being moved brick by brick from Scotland a wealthy and rather eccentric Japanese actor in the 1980s, it became the backdrop for many television dramas and films that felt the need to add a little grandeur -or foreign destination- to their production. Such dramas as Yamato Nadeshiko Shichi Henge and Atashinchi no Danshi, as well as films like Scott Pilgrim Vs the World, all feature this castle either as the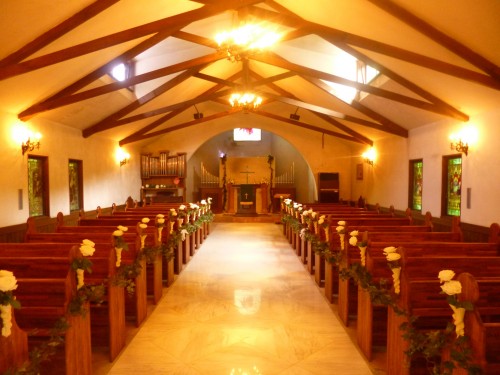 Main backdrop or as a place of importance. In fact, any Japanese drama and film fan of the past 30 years will no doubt recognise this castle from more than one of their favourites. If history and nostalgia is not enough to convince you that Lockheart is a place to visit, all those film enthusiasts can probably understand the curiosity of being able to see a place that is used most often in productions to signify wealth, status and power in real life.
The castle also houses some strangely interesting exhibits that sound rather ridiculous when said out loud. The Santa Claus exhibition is just one. Another would be the rock museum of rocks expertly pained to look like animals and fruit and a collection of teddy bears from all over the world. Not to mention the statue of Juno under which couples may pledge their love and a Rolls Royce once used by Princess Diana. There are a lot of reasons to visit this castle, not least of all is as a reward for stupidly deciding not to get the bus but to walk the 21 kilometres up a hill with a deceptively steep gradient.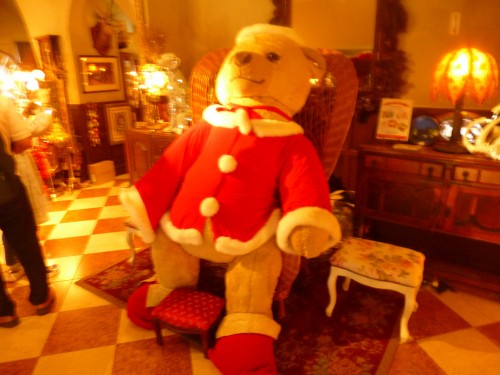 Always take the bus.
| | |
| --- | --- |
| Name | Lockheart Castle |
| Category | Castle |
| Address | 5583-1 Takayama-mura,Agatsuma-gun, Gunma,377-0702 Japan |
| Access | 5583-1 Takayama-mura,Agatsuma-gun, Gunma,377-0702 Japan |
| Opening Hours | 9:00 - 17:00 |
| Price Range | Children: 500Yen Junior & High School Students: 800Yen Adults:1000 yen |
| Payment options | Cash |