Mount Kinpo looks like a woman's face from afar, according to some. More precisely, local people say that it's sharp profile, consisting of three peak points covered with impenetrable forests, resembles the facial lines of a young female. And actually, if you sparkle with a dose of imagination, it is easy to notice this correlation. But, you must stand or drive really far away to recognize this outstanding appearance.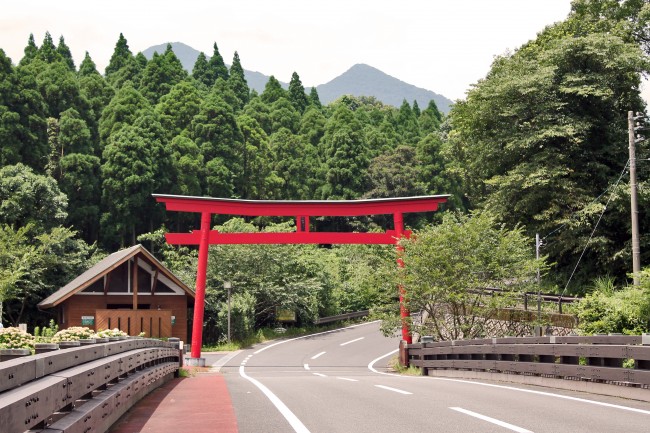 The mountain, also called Kinpozan or Kinpusen, is located south of Kagoshima city. It owes its popularity to a quite incredible and, at the same time, sad legend. But there is more to its appeal. It attracts those keen on easy climbing and who are hiking amateurs.  All the paths are easily accessible and go through wild and unspoiled nature. It takes only 3.5 hours to reach its highest point. And the views are grand and inspiring.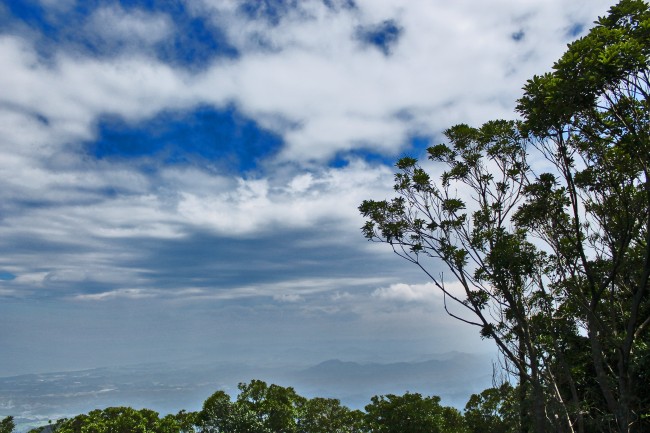 Hiking Mount Kinpo will lead you to three main peak points: north, east and the highest central.  The east locus allows stunning views where a beautiful panorama of Kagoshima Prefecture spans into each direction, bringing your gaze to Sakurajima, Kaimon-dake and Fukiage sand beach.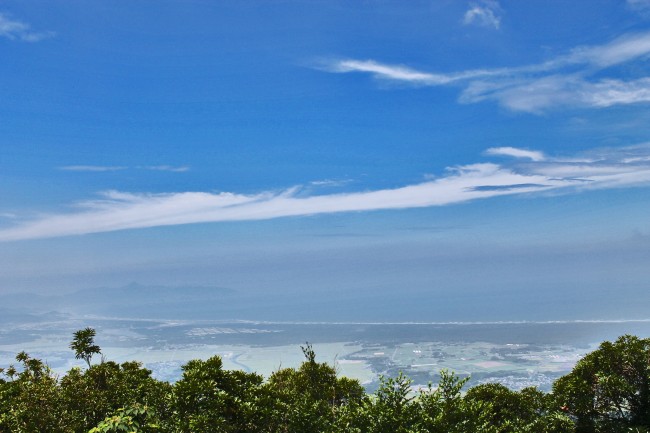 Explicitly, Kinpo Mountain also offers great spots for more extreme sports like hang gliding. Yet, amid its inhabitants it is mostly known for its spiritual powers and mythology. These can be discovered by climbing the central point.
Before the shrines at the mountain's central peak, I still remember my impression of the colossal and monumental tori. I was mind-blown by its massive size and spiritual presence it had over the natural surroundings.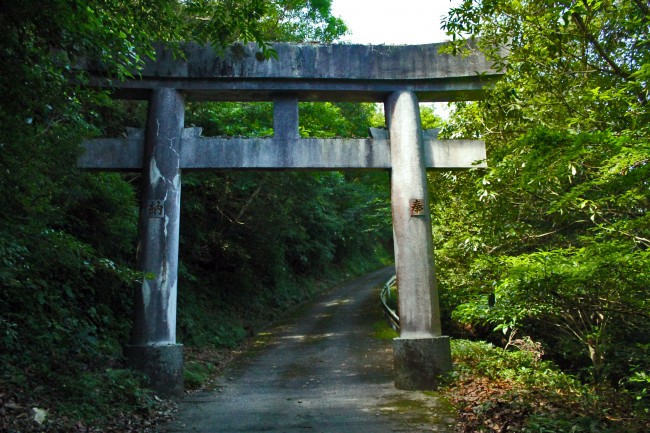 It is believed that if you manage to throw a little stone on the top of this gate you will be granted with great fortune in your life. As I walked through it I saw hundreds of tiny, big and large stones sitting peacefully on the tori's head. In a way, they became a part of its structure and without them the gate would not be named "a good fortune torii."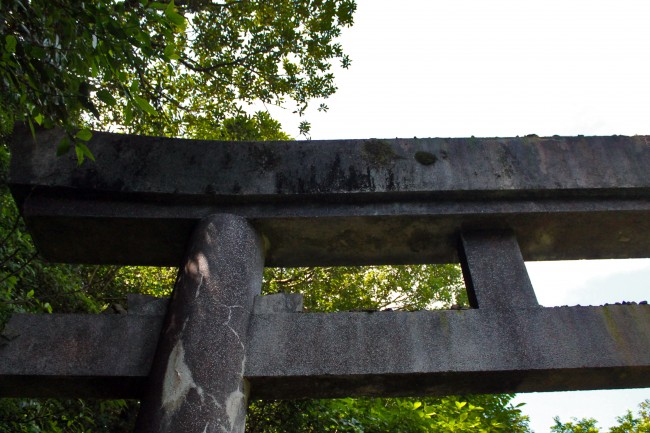 As you go further you feel like you are entering an ancient Japan where spirits, youkai and other Gods are present in human life. Old forgotten shrines, unshaped lanterns, and stone stairs enveloped with moss and cracked by strong tree roots all create a serene atmosphere. This, however, embodies also a loss of something important and distant from the past.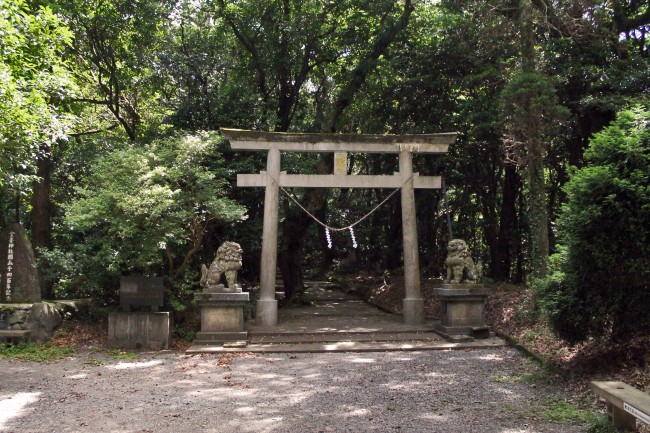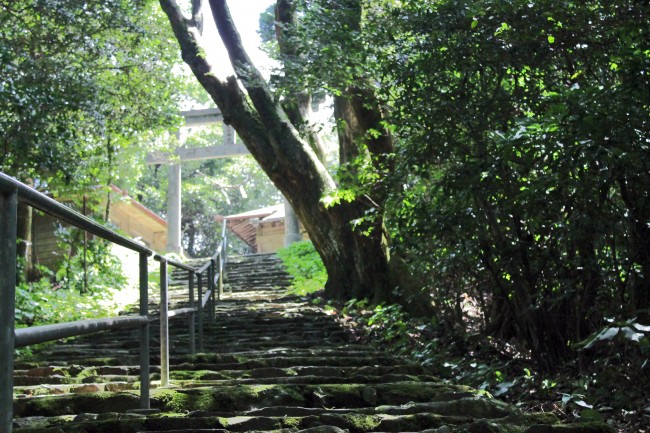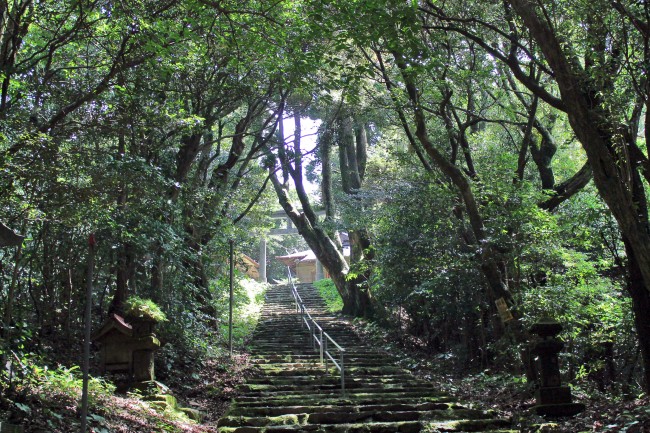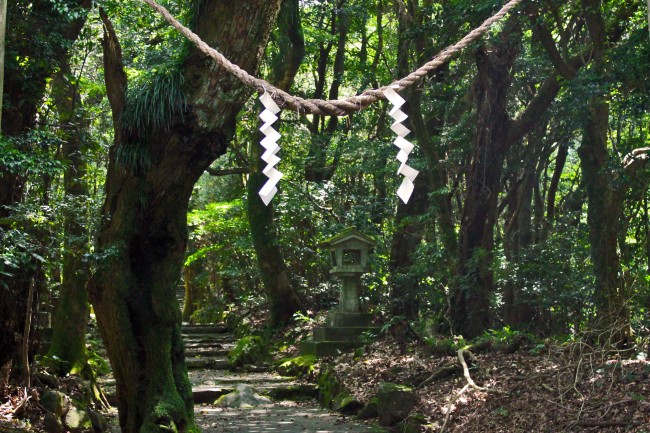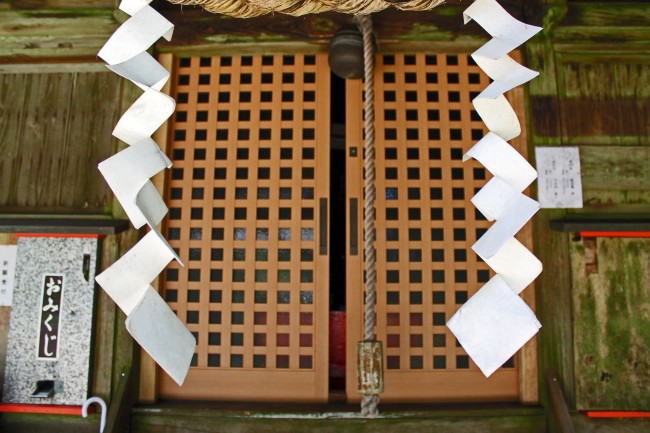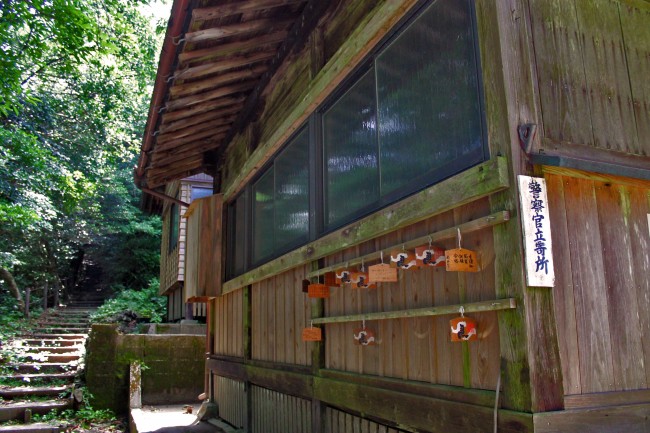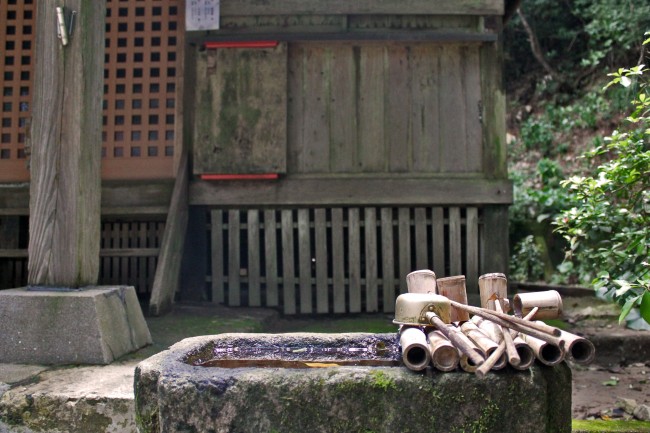 When I finally managed to get through dense branches I came across a tiny red shrine squeezed between monumental wet rocks. Clear and cold water was rhythmically dripping down making a faint sound among the heavily packed trees and other plants. It turned out that it is a holy place called Chigo No Miya devoted to a boy who lost his life after falling into the river. Local people believe that the water which constantly flows over the surface of the rocks is the cry of a mother who found her dead son and brought his body to the top of the mountain.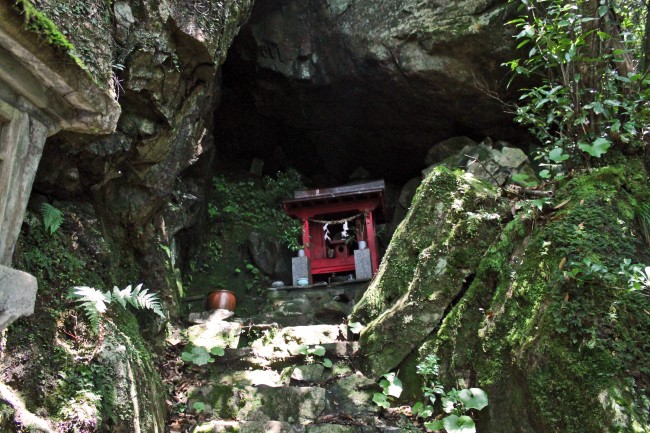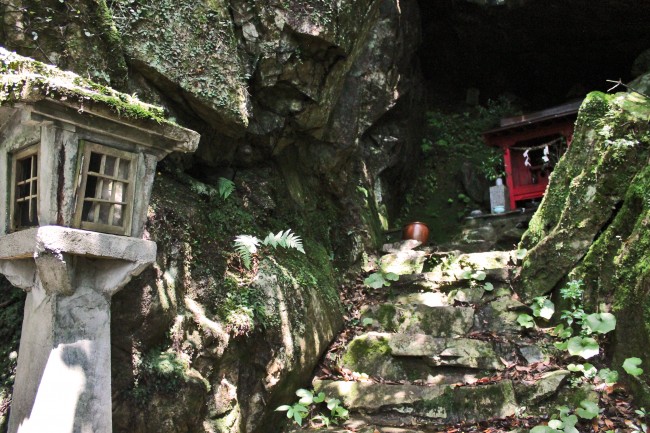 Up to this day, people bring small gifts and pray for the soul of the heartbroken mother. The shrine also has become a symbol of bringing a healthy and safe life to newborn children.
As you give your prayers and wishes in Chigonomiya don't forget to go a bit further until the narrow paths end and open to magnificent views of Kagoshima Prefecture.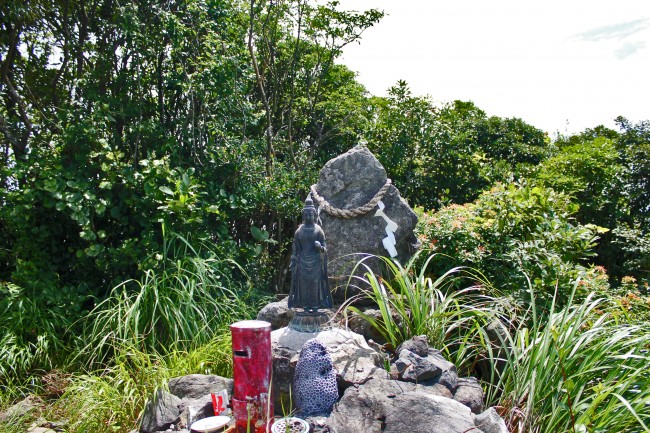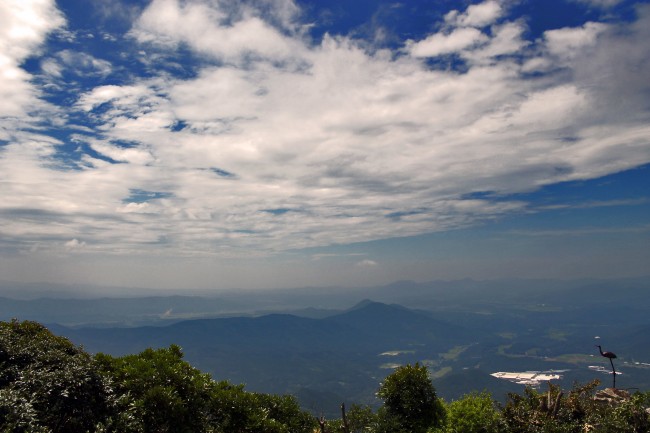 Useful links and information:
The best way to get to Kinpo Mountain is by car.
Take a lot of water, especially during summer. Bring waterproof shoes as the paths are almost constantly wet. I would also suggest you should bring some long-sleeve jacket or hoody as it might get quite cold once you start reaching the peak point.
If you are particularly interested in the spiritual side of Kinpo Mountain, chose the central point. But if you just want to enjoy the nature and climbing itself the best peak is the east side of the mountain.
Enjoy!
| | |
| --- | --- |
| Name | Kinpo Mountain |
| Category | Outdor activities |
| Address | Minamisatsuma, Kagoshima Prefecture 899-3403 |
| Access | Minamisatsuma, Kagoshima Prefecture 899-3403 |
| Opening Hours | 24 hours a day |
| Price Range | n/a |
| Payment options | |