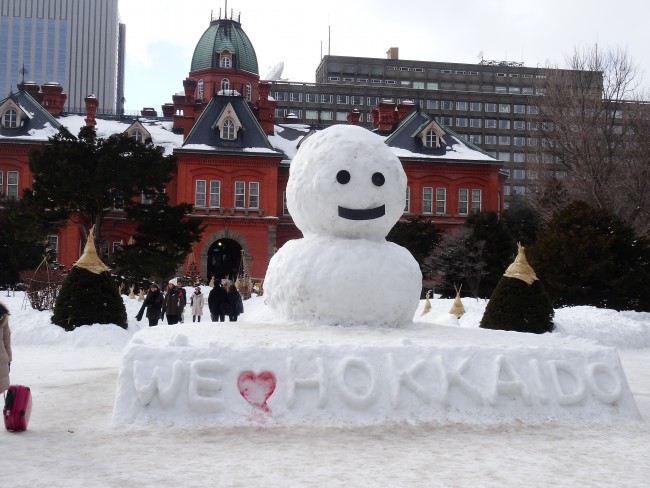 Think back, to those times after having been out and about, leaving for one of your excursions, maybe off to a festival, maybe you were going to meet some friends, but in any case you find yourself hungry without any clue as to what type of food you want to eat. I had one of these moments whilst walking around Sapporo with a friend. Neither of us minded what we ate or where we ate it. After a good 20 minutes of aimless wondering we spotted a sign for Krishuna, an authentic Indian curry restaurant in front of a building across from Odori Koen which, in all fairness, looked like any office block in Sapporo. If anything this peeked our interest and we decided to embark on this adventure. We walked down two flights of stairs and wondered if we would walk into a meeting room, instead we were met with a cream corridor and a hairdressers. Then we turned right.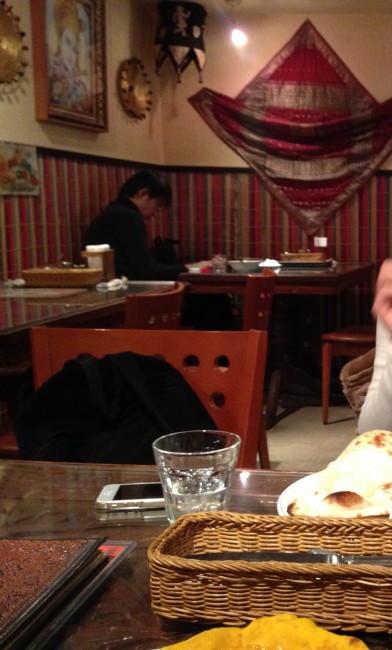 As if an entrance to wonderland the door to the restaurant was surrounded by statues of Indian Gods and Goddesses and coloured fabric. It was a change in scenery from Sapporo, or from all of Hokkaido for that matter. We were greeted by a very friendly waitress who showed us to our seats without any delay. The inside of the restaurant was decorated with Hindu artwork and statues, and though it was quite small, there was a shop where you could buy incense and curry of all types, even blue -whichever flavour blue is. The tables were ornate with carvings and there was Indian music playing in the background. The atmosphere was amazing, you could even see and speak to the chef as he was cooking.
Despite the wide range of curries we could have bought, rainbow being one type, we chose rather less colourful but just as delicious ones. Being a lover of curry, from the variety and flavour alone I can say this is one of the best curry restaurants in Hokkaido, maybe even Japan. Offering real vegetarian options is also immensely appreciated. But beyond this, the nan was the perfect size for the amount of curry. Never will you find your nan too small to match your curry portion, leaving you with the dilemma of whether getting another would leave you with unused nan -always a sad realization.
After the third time in a week of eating there the waitress remembered that I liked my curry hotter than most firemen can handle, and started putting an extra pot of spice on my table without extra charge. Such attentiveness from the restaurant staff made the food and whole experience that much better.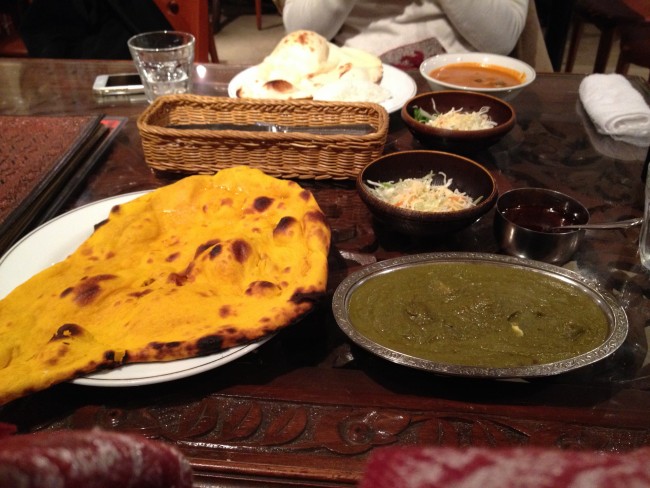 If I lived in Hokkaido this would definitely be one of my main haunts. The food was always amazing and not very expensive. A rainbow curry of three colours of curry, salad, saffron rice, a choice of nan and a masala tea would set you back only 1,500 yen. Most of the meals would be around the same price, with the added bonus of filling you up so much you probably wont want to eat until the next morning. This restaurant in Sapporo was found completely by accident and it makes me realize how much more interesting it is to not have a plan, especially when it comes to what to eat.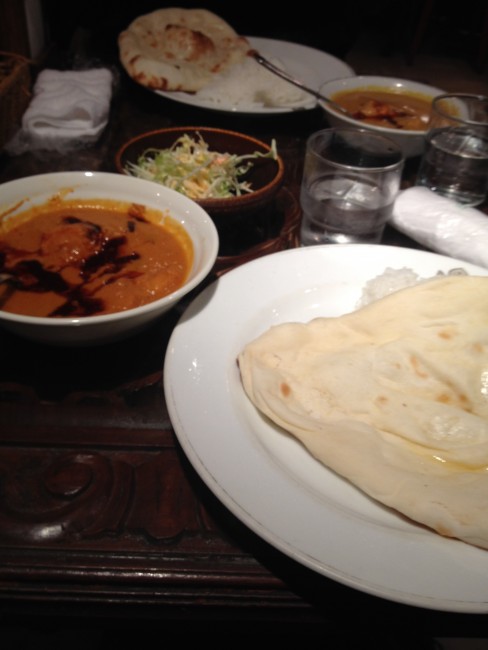 | | |
| --- | --- |
| Name | Kurishuna |
| Category | Restaurant |
| Address | B2F Shinodori Bilding, 4-Chome 1 Odorinishi, Chu-ku, Sapporo, Hokkaido |
| Access | B2F Shinodori Bilding, 4-Chome 1 Odorinishi, Chu-ku, Sapporo, Hokkaido |
| Opening Hours | 11:00-15:00 17:00-22:00 |
| Price Range | 1,200-3,000 yen |
| Payment options | Cash |