Sponsored by Kyushu Tourism Board.
Kyushu Island, the southernmost one amongs the four islands that creates the archipelago, is not the most chosen destination for a first time traveller in Japan. As we mostly rely on the JR Pass to travel across the country and that unfortunately makes our travel limited, we would end up going for the classics, namely Tokyo, Kyoto, Osaka or Hiroshima. If you are about to travel to Japan for the second time however, or if you simply feel a bit more adventurous, going slightly off the beaten path should not be disappointed. With wild and omnipresent nature, rich history and culture, welcoming inhabitants and of course delicious local specialties, Kyushu Island is full of treasures to discover.
If you ever plan to visiting the island's seven prefectures in just a couple of days time, it is likely to be unrealistic, then you can start by focusing on the northern part of the island, in and around the city of Fukuoka. Starting your journey at Oita Prefecture and a selection of things to do and to see there.
But before we start with this itinerary of discoveries, please note that if it is absolutely possible to travel through the island with public transportation, this might not be the most convenient nor flexible way to do it. In order to make the most of your trip, and in particular the suggested route below, the ideal option would be to rent a car for several days in order to explore the area at your own pace. You can find all the practical information on that topic at the following link.
Side note : to find all the practical information related to addresses and attractions below, please go check the clickable map at the end of the article.
Wandering around Kitsuki in a kimono
Let's start this itinerary with a gentle and peaceful dive into the past, by visiting the small town of Kitsuki. If you are planning to go from Oita Airport to the steaming city of Beppu, then you should stop halfway in Kitsuki where you can still find today former residences of samurais. But before we start exploring this town where anybody can be inspired about typical of the Edo Period, a slight change of clothes is required… Because the main attraction in Kitsuki is not just to walk around town, but to do it in a kimono! The town encourages tourists to experience Japan like in the olden days, so if you rent a kimono for the day or half day, you can visit all the surrounding attractions for free (Kitsuki Castle, the city museum, the samurai houses…).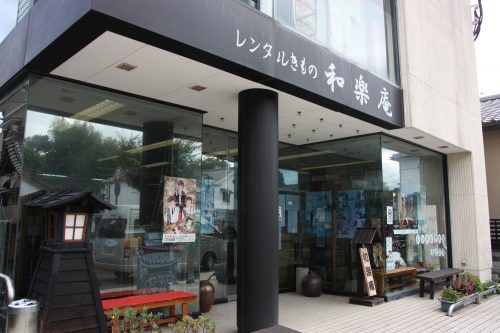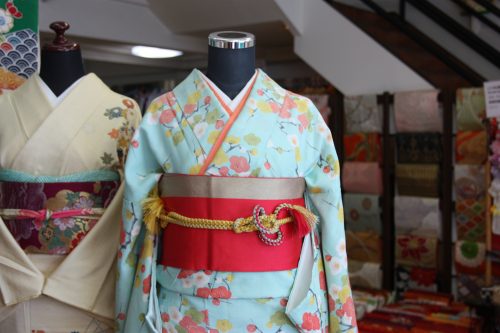 Let's go to the Warakuan kimono rental shop, located right across from Kitsuki city hall, to start the day. With a selection of more than 300 items, you will find something to fit your tastes. Whether it is a yukata, lighter and informal one for hot and humid days in summer, or a thicker and more traditional kimono. From the colors, to the patterns, but also the way you wish your belt, or obi, to be tied, there are a lot of choices to be made!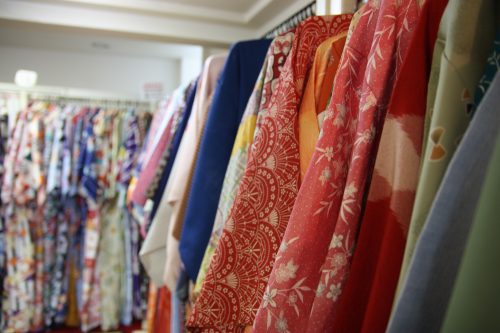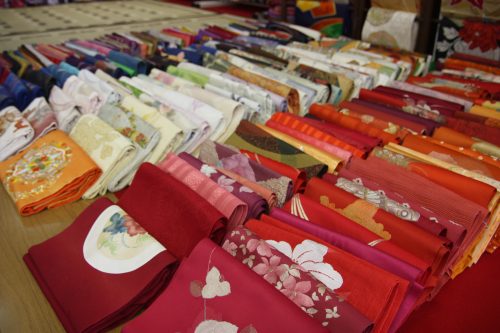 The caring staff will give you good advice and help you refine your choices before moving to the fitting room where they'll adjust your outfit. Wearing a kimono for the first time, I was discovering a meticulous and fascinating ritual. The layers quickly pile up and ribbons and belts are being tightened in a fine-tuned knotting technique that seems impossible to reproduce by and on oneself! A few accessories will also be offered to match your outfit: hair clip (you will need to tie your hair up if it is long), purse and umbrella. Once your Japanese flip-flops – or geta – are on, you are ready to go for a stroll in the scenic streets of Kitsuki.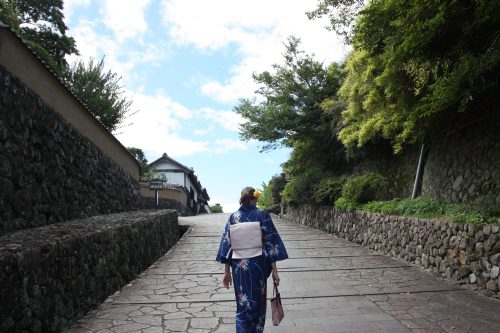 From the kimono rental shop, you can start by taking a left on the main street of Kitsuki.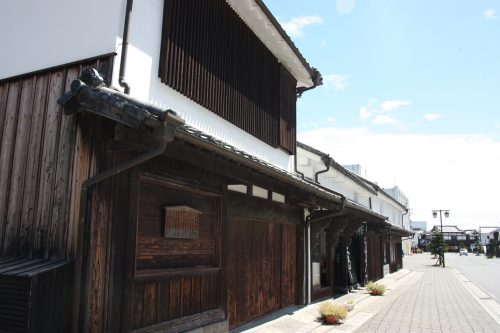 You will very soon notice the very unique shape of the town which is said to be "in a sandwich", with a hill on each side of the main street. Lords and samurais would live on top of these hills while merchants and craftsmen would remain at street level. A very hierarchical topography which is typical of the Edo Period.
To reach the top of these hills and the former samurai residences that can be visited there, you will find two streets, or rather slopes, facing each other. On one side is the "vinegar maker slope" or "Suya no Saka", and on the other side is the "salt maker slope" or "Shioya no Saka". For the anecdote, the unique view of these two facing slopes is often used as a setting for Japanese TV location. It is probably the most famous view of Kitsuki and is definitely worth capturing.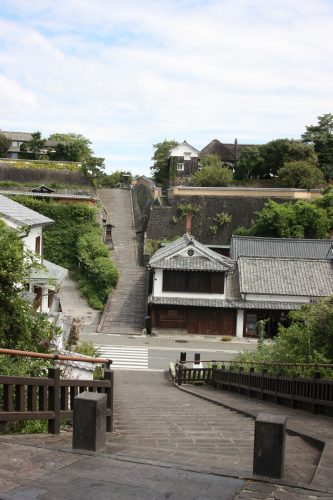 After you have reached the top of the "salt slope" with little steps – you will be wearing a kimono! – it is very easy to find Kitsuki's Castle Town Historical Museum. Unfortunately visiting the town on a Monday, the day the museum is closed, I still could access the Minamidai observation deck just a few meters away. This vantage point offers a scenic view of the sea surrounding the city but also on Kitsuki's tiny castle in the distance, which is said to be Japan's smallest castle!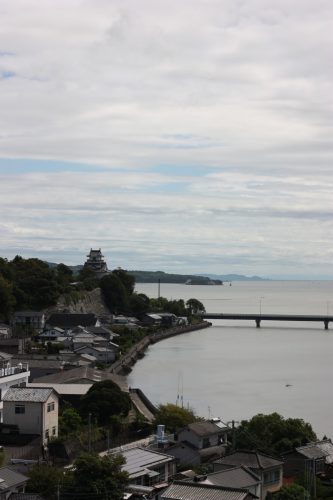 Climbing up the "vinegar slope" on the other side, you will notice that the street starts to get narrower as you move up, which I am told, is a remnant of defense strategy from the samurai era.
Once at the top, quite a few samurai residences are lined up, each one with its own specificity: a thatched roof for some of them and roof tiles for others, an indoor space that was preserved as it was or slightly redesigned as a café…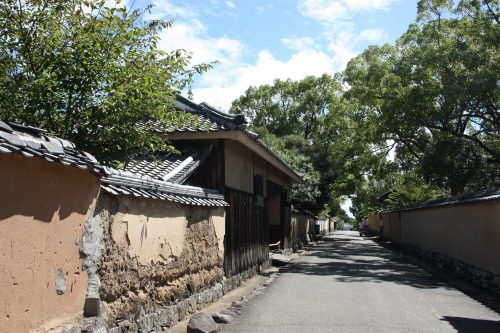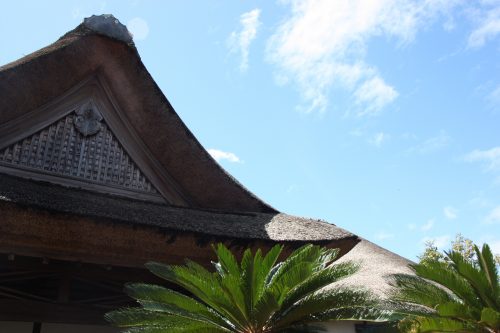 After passing the doors of the Ohara residence, you'll discover a minimalist interior with very few pieces of furniture. Everything is well preserved, including the subtle nuances such as the tatami that are more or less finely woven depending on the room and its function. From one room to the next, you will discover more about the lifestyle of these high-ranking warriors: in front of the altar where archery can be practiced from indoor, to prove one's fighting abilities in front of the ancestors, in the dining room where no large table is to be found but instead several individual tray like tables for meal time, or even in the bathroom where a clever system was created to recycle sewage.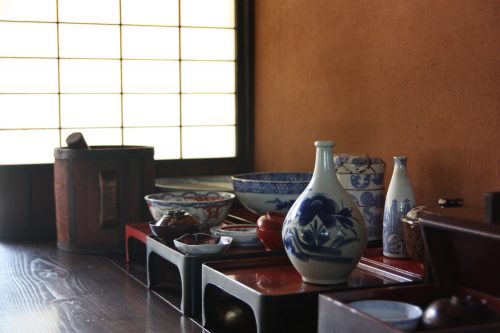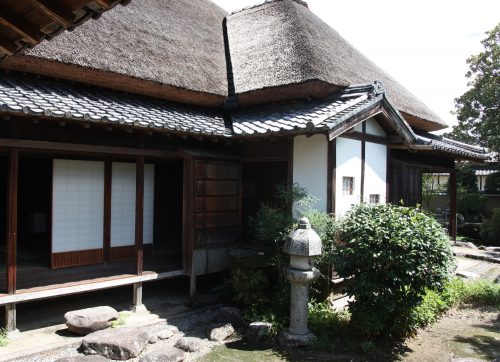 You can then take a stroll in the lovely Japanese garden just outside and move on to the next door residence, the Nomi family residence, to have a cup of tea and a sweet. A Japanese harp, called a koto, is even displayed for curious visitors to try their hands at it.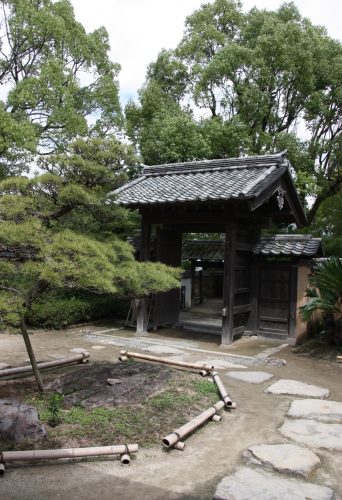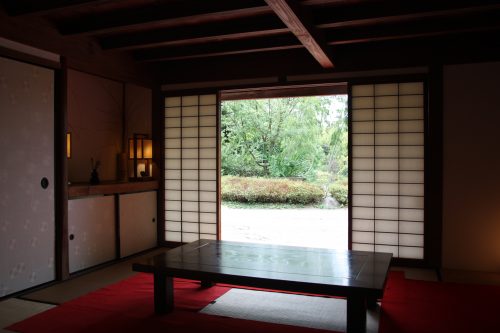 It's as if time were standing still in Kitsuki, where it is so pleasant to walk around the well preserved streets from which modern equipments seemed to have been banned. From the samurai residences to the castle, without forgetting to make a stop at some of the local shops (miso shop, bakery…), there is more than enough to spend the whole day here!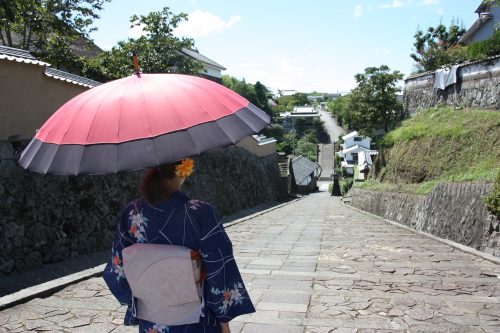 Tip #1: If you haven't already taken it at the Information Centre, start your day by a quick stop at the town hall, right across from the kimono rental shop, to take a leaflet about the main city attractions available in several languages. There is a QR code on that leaflet that will allow you to access an online audio guide to guide you through your day. You will even be able to access the city's free wifi in order to load your audio guide. Another leaflet on the city is available in English at the following link.
Tip #2: If you don't plan to rent a kimono, you will need to pay a small entrance fee at each of the main sightseeing spots. Please note that you can also buy a 800 yens pass that will give you access to all these main spots for the day instead of paying a fee with each visit.
A sake brewery tour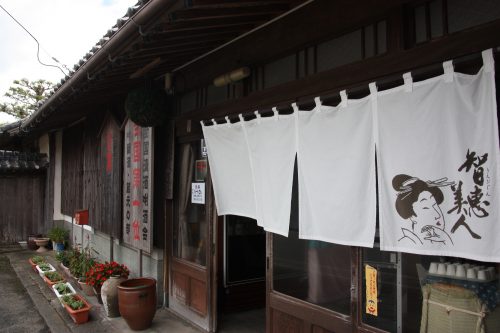 Speaking of local shops and craftsmenship, let's now take a sake break! As the prosperous Kitsuki was home to many sake breweries, only one of them could stand the test of time and remains active today: the Nakano-shuzo brewery. Running their business for more than a century, the brewery is now at its 6th generation of brewers.
And if sake making is something you are interested in, you can actually visit this one! Pass through the curtains decorated with the portrait of a Japanese lady, the emblem of the house, and you will end up in the brewery's shop.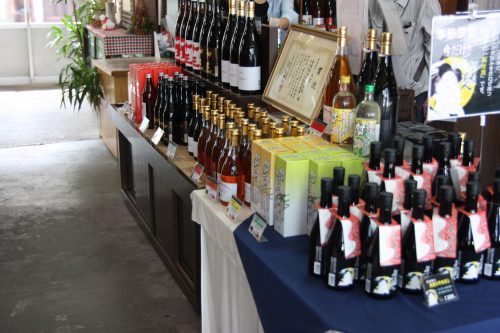 To your left, you will spot a few desks, and to your right an exhibition room gathering awards received, a few press articles, photographs and even a brewer's traditional outfit.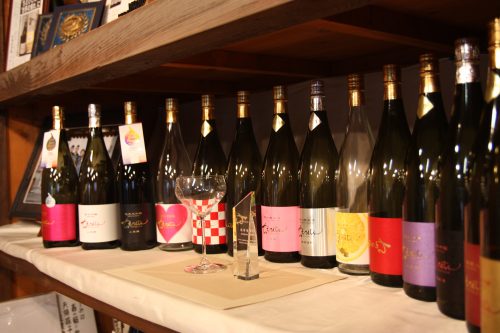 But that's actually at the back of the courtyard that you will be guided, where the magic happens in tanks. You will discover the different steps to make Japanese alcohol, from selecting rice and pure water – here drawn 200 metre deep underneath the brewery – to bottling, after fermentation and purification.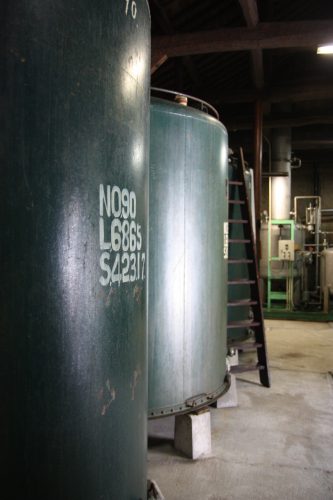 A small tasting session will allow you to try the different taste, including the one that has recently received the president's prize during the Kura Master sake competition. While he was pouring a glass of sake for me, the brewery owner explains that sake coming from the North of Japan may be more famous, but that the sake produced in Kyushu is becoming increasingly sought after.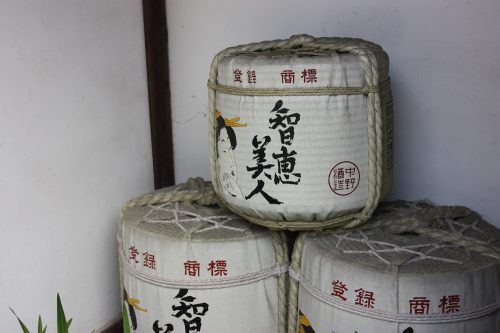 This family institution, where only six employees work, does not produce large amounts of sake and does not export it either, so you are left with no other choice than to come here in person to try it out…
Indulging in local specialties at Wakaeya restaurant
Moving on with our dive into the olden days of Japan, let's now visit Wakaeya restaurant for lunch, which first opened its doors in 1698! There, you will be able to taste a typical dish from Kitsuki, which was first cooked during the Edo Period and already enjoyed by lords at the time: tai chazuke Ureshino.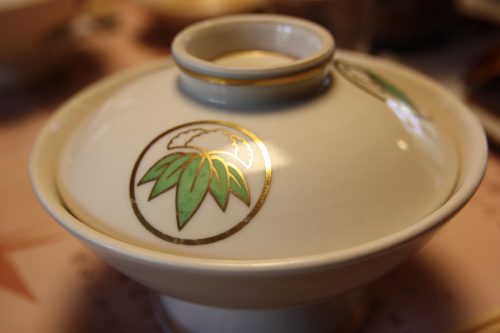 If chazuke is originally a very simple meal with rice and green tea, but it's high end version, as offered by the restaurant, includes slices of fresh bream and sesame seasoning which recipe remains a well kept secret. Welcomed by Mr. Goto, the 16th generation of owner, you will then be guided to your table, either in a small private room or to the larger dining room decorated with a Noh stage if you come with a large group.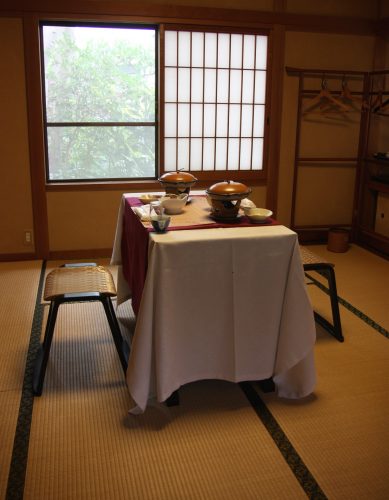 You can try here a variety of local items on the menu (grilled bream, steamed pork…), but tai chazuke Ureshino truly is a must try! A delicate bowl made of porcelain and filled with rice and fish will be placed before you, before a steaming hot green tea is poured onto it, used here as a broth.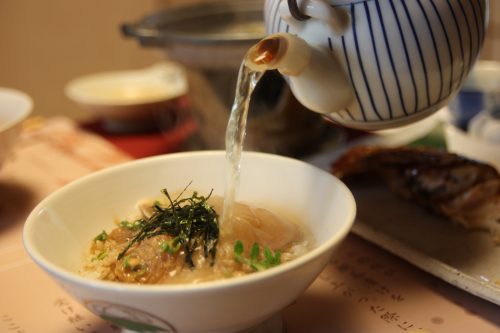 Pour Japanese tea for three seconds and your meal is ready to eat. A very light and digestible dish, with subtle flavors of sesame and green tea pairing very well with the slices of fish that melt in the mouth. Delightful! To end on a sweet note, order a few warabi mochi before resuming your stroll around Kitsuki.
After such a peaceful and authentic break, it isn't easy removing your kimono, putting your sneakers back on and leaving behind the city that people call the little Kyoto of Kyushu… But let's hit the road again as there are still many things to explore in the Oita Prefecture!
A green interlude in Aso-Kuju National Park
We are now heading towards the Aso-Kuju National Park, which spreads on both Oita and Kumamoto, for a full immersion in nature. This park, which was created in the 30's, gets its name from Mt. Aso, one of the largest active volcano in the world, as well as from the Kuju mountain range. If Mt. Aso and its caldera can be found further away in the South, in Kumamoto Prefecture, you can drive to the north of the park in just one hour and thirty minutes from Kitsuki. The path is so beautiful, bordered with mountains covered in dense vegetation and a few fumaroles leaking out here and there, as a reminder of the volcanic activity taking place below the surface. With every turn on this mountain road we get higher and the point of view offered gets more and more impressive!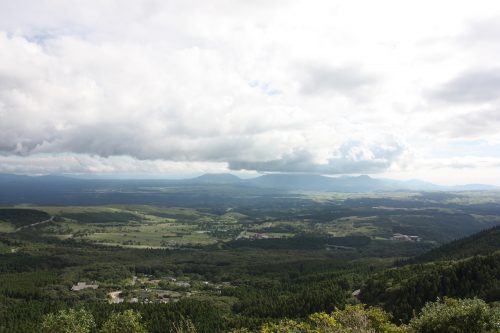 Kuju Winery
And if the National Park is best known for its hiking trails, incredible onsen and unique vegetation, there is another kind of visit that also awaits you there: a winery! I was already surprised to discover a winery in Japan, but I have to say even more so in such an environment and mountainous landscape.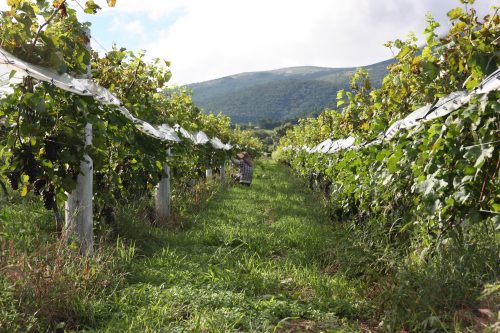 This family-owned wine estate since 2002, not only includes several hectares of vines and a winery, but also a shop and tasting space along with a restaurant serving stone oven baked pizzas.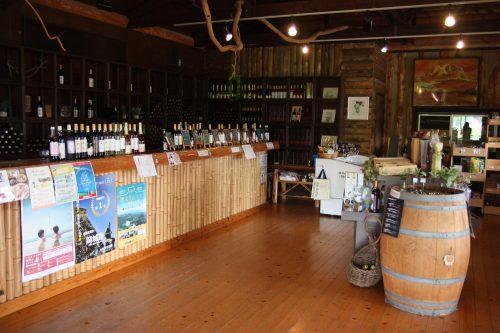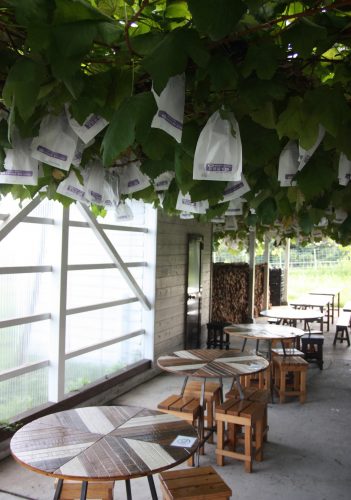 And it is with a tasting session and a few explanations that my experience there begins. Several appellations of wines are produced here: Merlot, Pinot noir, Chardonnay… But I am told that the weather conditions in the Kuju mountain range being far from ideal to grow all types of grapes – such as Cabernet Sauvignon which they cannot produce there – they are encouraged to develop their own appellations, such as the Kusifuru no yume. Red wine, white wine, rosé, sparkling wine… the offer is varied and you can find something that will suit your taste (even non alcoholic beverages such as grape juice).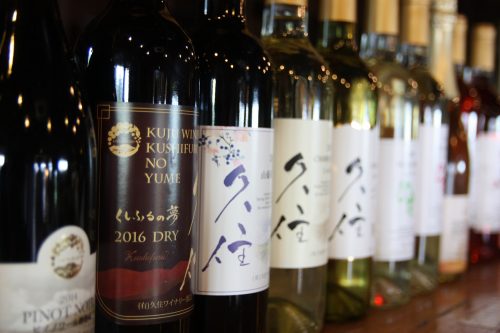 And if the wine you'll taste is very good, I have to say that the highlight of the visit is just outside the shop. Visiting the estate on a sunny afternoon of September, during grape picking season, I discovered a breathtaking scenery. With vine rows in the foreground, filled with ripe grapes that I am invited to taste, and majestic mountains in the background, standing out on a blue sky.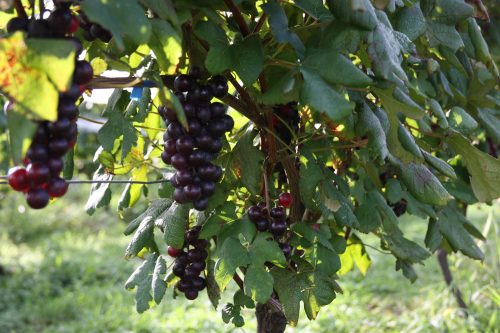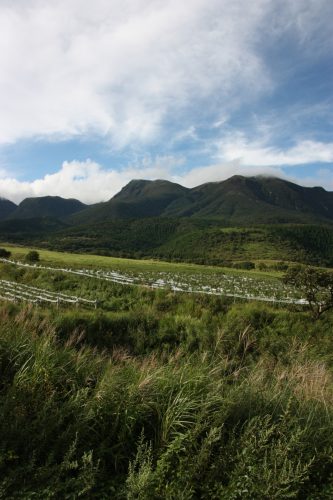 Greenery stretching as far as the eye can see in a quiet and relaxing atmosphere. After a tour in the vines, alongside the silent and meticulous grapes pickers, go find yourself a table on the terrace to enjoy the view and the fresh air. Top this postal card scenery with a plate of smoked charcuterie or a crusty pizza served with a glass of fresh sparkling wine and you will never want to leave this place!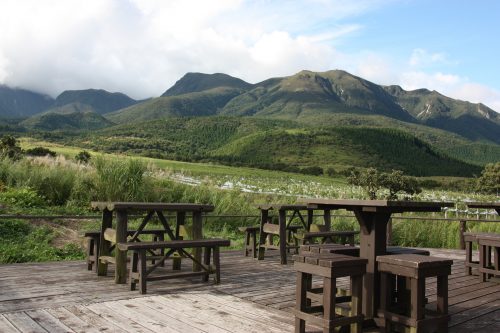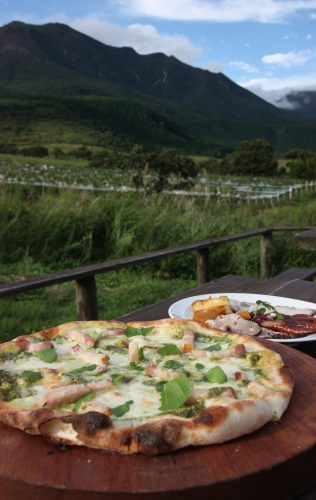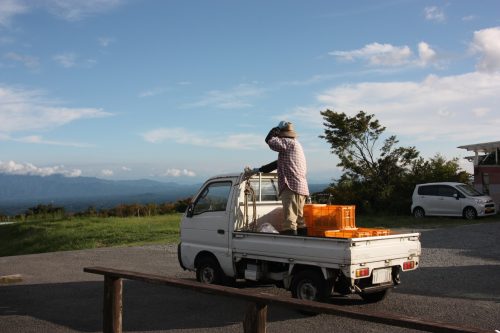 Resonate Club Kuju Resort
And as spending time in the heart of the Aso-Kuju Nation Park is so pleasant, why not spend the night as well ? Located only a few minutes away from Kuju Winery, you will find the Resonate Club Kuju Hotel Resort.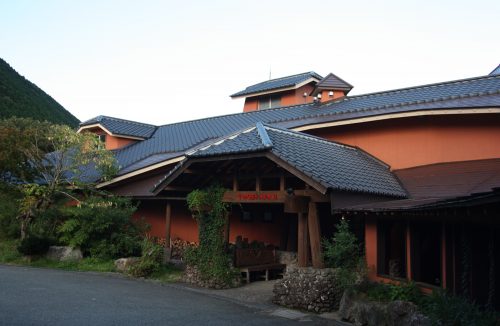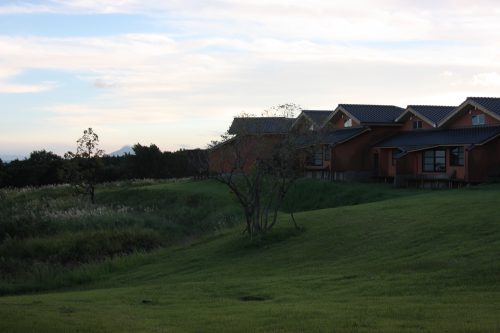 In the middle of nature, the spacious rooms of this hotel are like small bungalows which you can access from a covered outdoor patio. The rooms all come with an amazing view on the surrounding nature all the while preserving the guests' intimacy. From my own room, you won't see or to be seen by any of my neighbors to the left or to the right.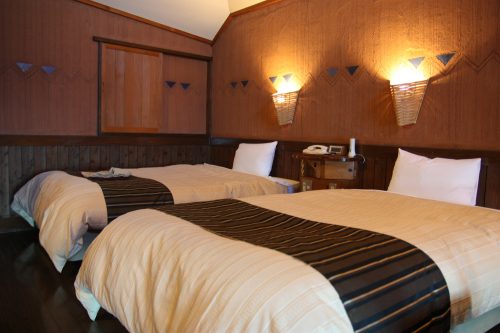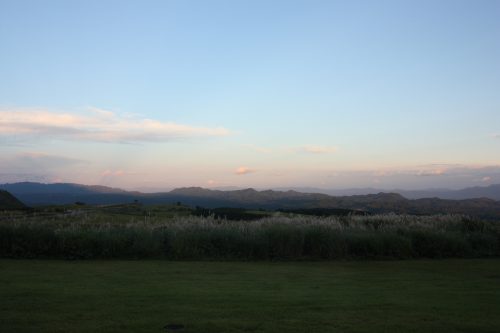 You will find there exactly what you need to relax and recharge your batteries after a day spent exploring the park: indoor and outdoor onsen, both shared or private, two restaurants, a Western style one and a Japanese style one, a small gift shop, a cosy reading space and of course comfortable bedrooms, that you will be able to choose in a Western or Japanese style as well.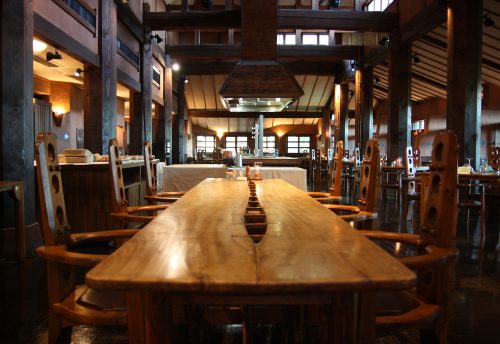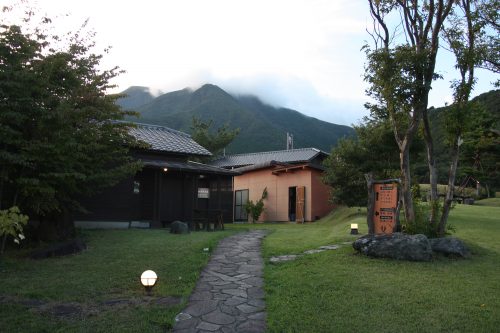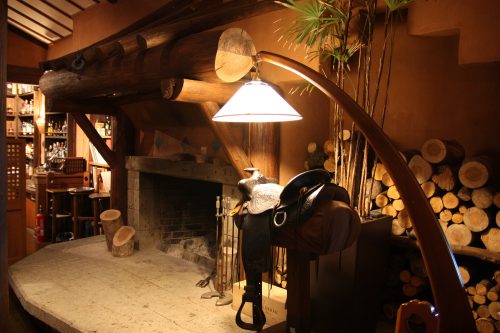 Even though the place is quite big and has an important number of rooms available, you will stay in a very quiet and peaceful environment. As the night falls or when the sun rises, the only noises you will hear are the ones made by insects and birds. As for dinner, you can taste local specialties in various refined dishes at the Western style restaurant.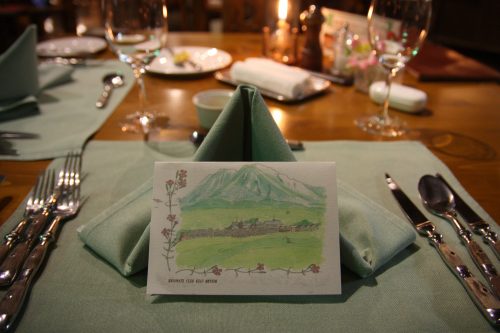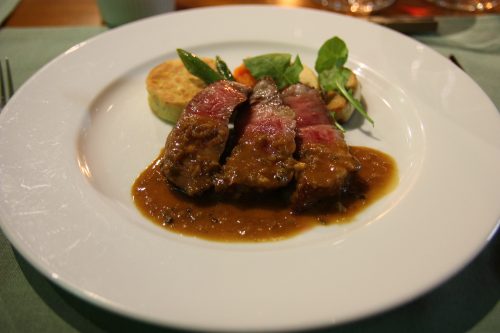 In the morning, a buffet kind of breakfast will allow you to compose your own plate according to your tastes and appetite.
Oita Prefecture in a few addresses