There is so much to explore in Shimabara, but is also one of those places that is enjoyable to explore with no particular goal, destination or schedule. What better place to rent a bicycle!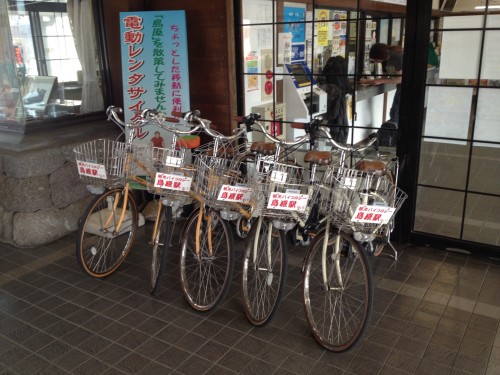 Luckily for the velo inclined as soon as you walk through the ticket gates at Shimabara Station you are greeted by just such an opportunity. To the left you will see some bikes on their stands in a neat line.
Through the door is a ticket booth where you can inquire about the bikes, there is also a wide variety of tourist information and maps available. The bikes available are 'Denchari' electric assisted dutch-style bikes. These bikes are easy and relaxing to ride, especially with the help of our good old friend electricity.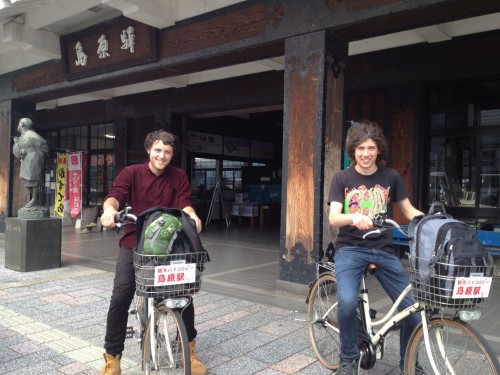 The electric assist is as the name suggests an assist and basically boosts your pedalling power, making hills much easier. The bikes also have a handy large basket on the front, perfect for a backpack or small dog as seems to be the fashion in Japan.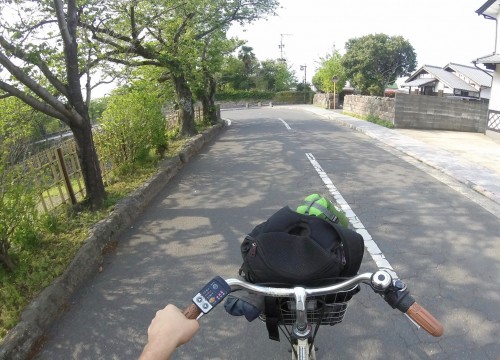 The control panel on the left handle lets you turn on lights and adjust power. The top option in 'power mode' the middle is 'automatic' and the bottom in 'eco mode', I found it best to use the middle option and if the battery was low you can switch to eco mode.
In Japan you can (and are generally expected to) cycle on the pavement so beware of pedestrians. You also have right of way on zebra crossings like pedestrians. For those not used to it bare in mind that in Japan people drive on the left.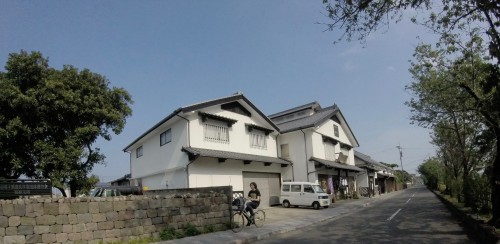 The clever lock on the rear wheel means you can leave the bike wherever you want. It operates by pushing down the black slider blocking the spokes, you can then remove the key.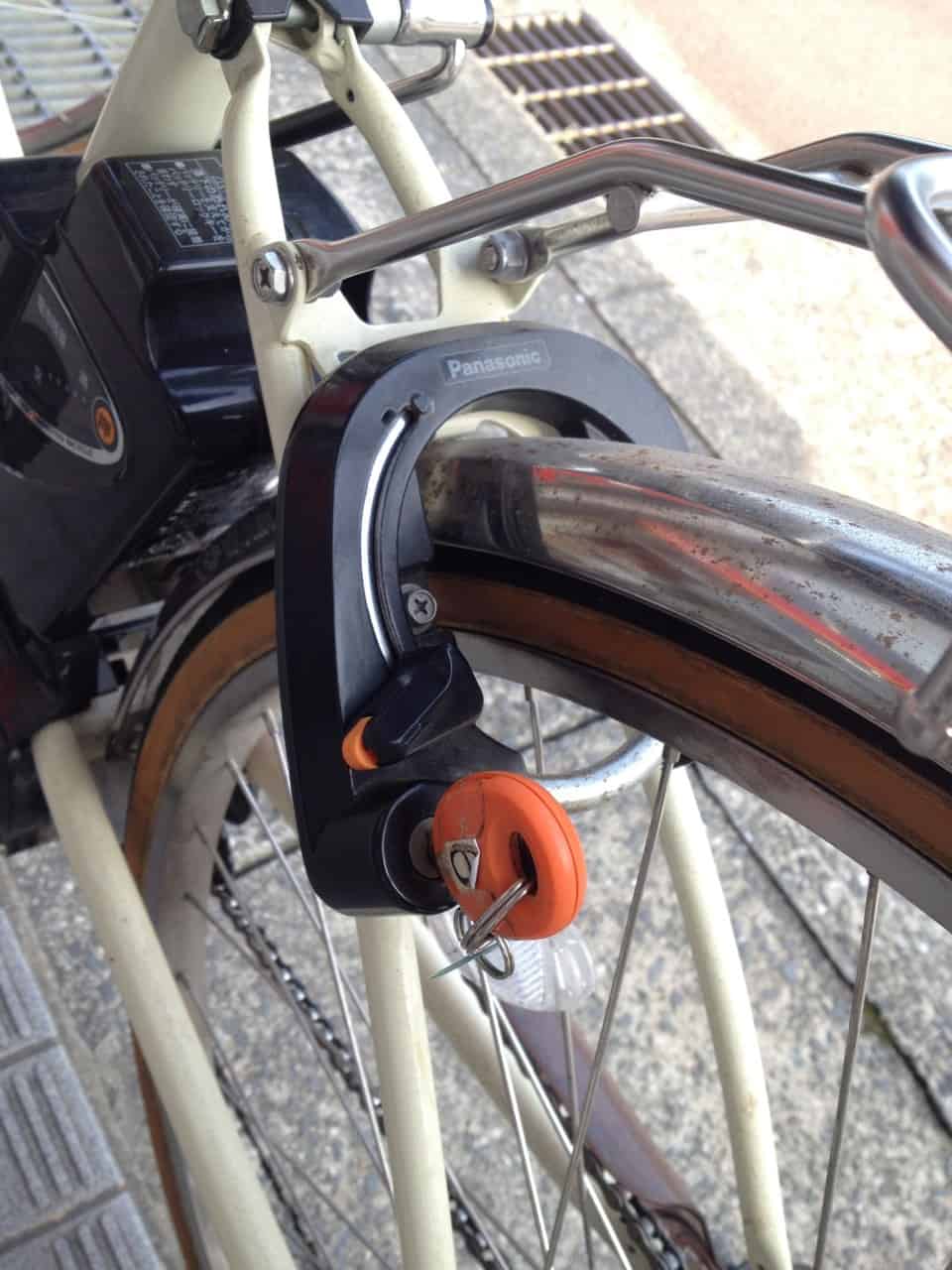 Renting a bike is quite possibly best and most enjoyable way to enjoy cities and areas with spread out attractions!
Information: please check here. ( only in Japanese )
Location:
Shimabara station / 08:00 – 18:00
Shimabara castle/ 09:00 – 16:00
Shimabara port/ 08:30 – 17:30
Pricing:
300yen / 1hour for electric assisted dutch-style bike
150yen / 1hour for normal bike