Autumn in Hokkaido? Why wouldn't you!? The first place that koyo (autumn colours) hits Japan is in the northernmost prefecture, Hokkaido. I was able to experience just a fraction of Hokkaido's autumnal charm by exploring the small town of Koshimizu-cho (小清水町), and its neighbouring lake, Lake Tofutsu  (トウフツ湖), designated a Ramsar Site.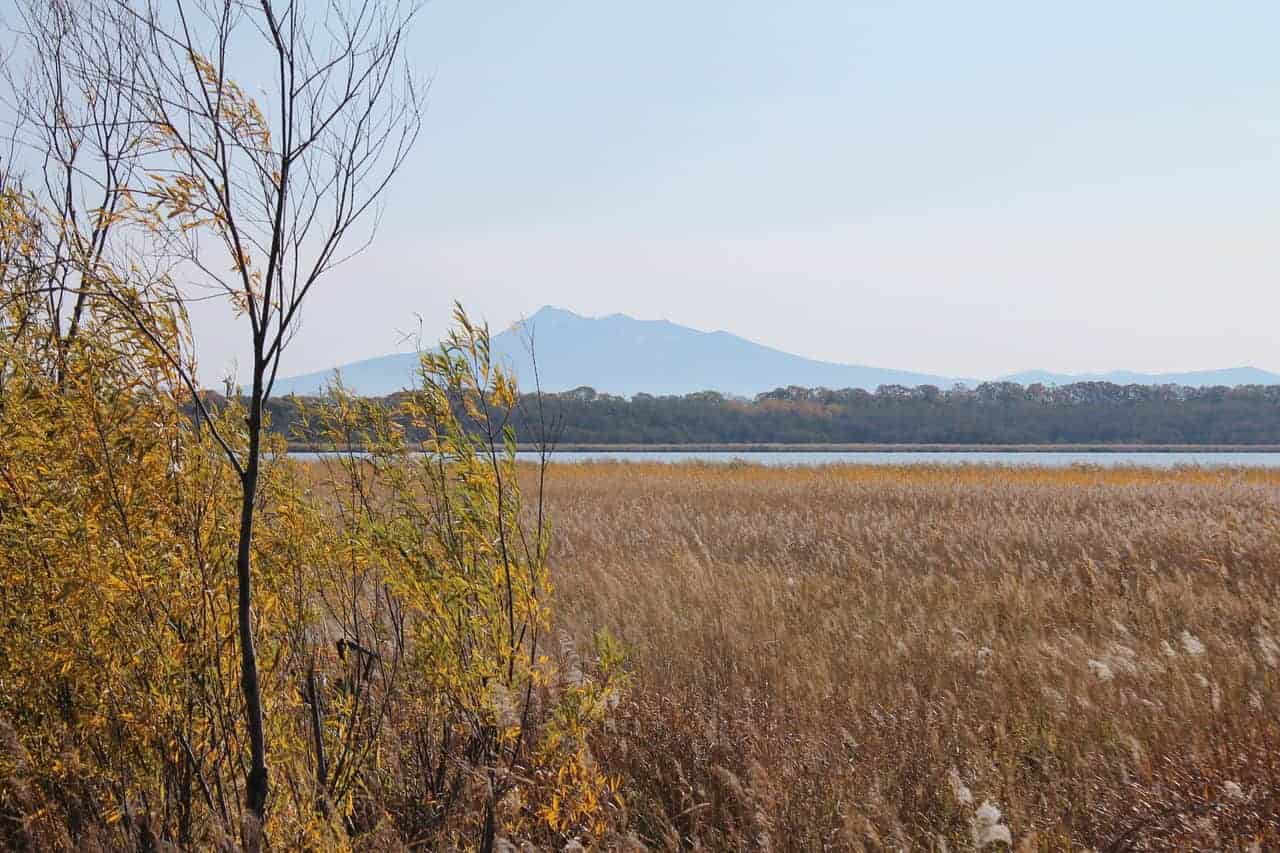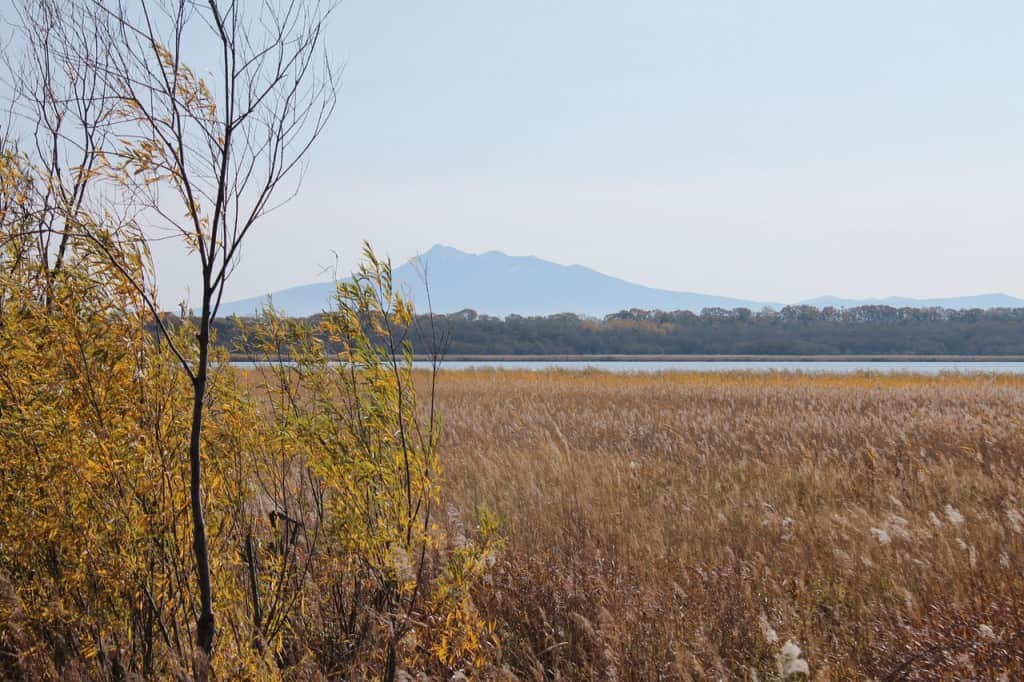 Koshimizu-cho is a quiet town of just 5,000 people along the Sea of Okhotsk in eastern Hokkaido. Its town centre is only a 10 minute drive from Lake Tofutsu and the Abashiri Quasi National Park, making it the perfect place to set-up camp and start exploring. With approximately one in five people here working in agriculture, it is Koshimizu's main industry. You know what this means, right? Fresh, local food!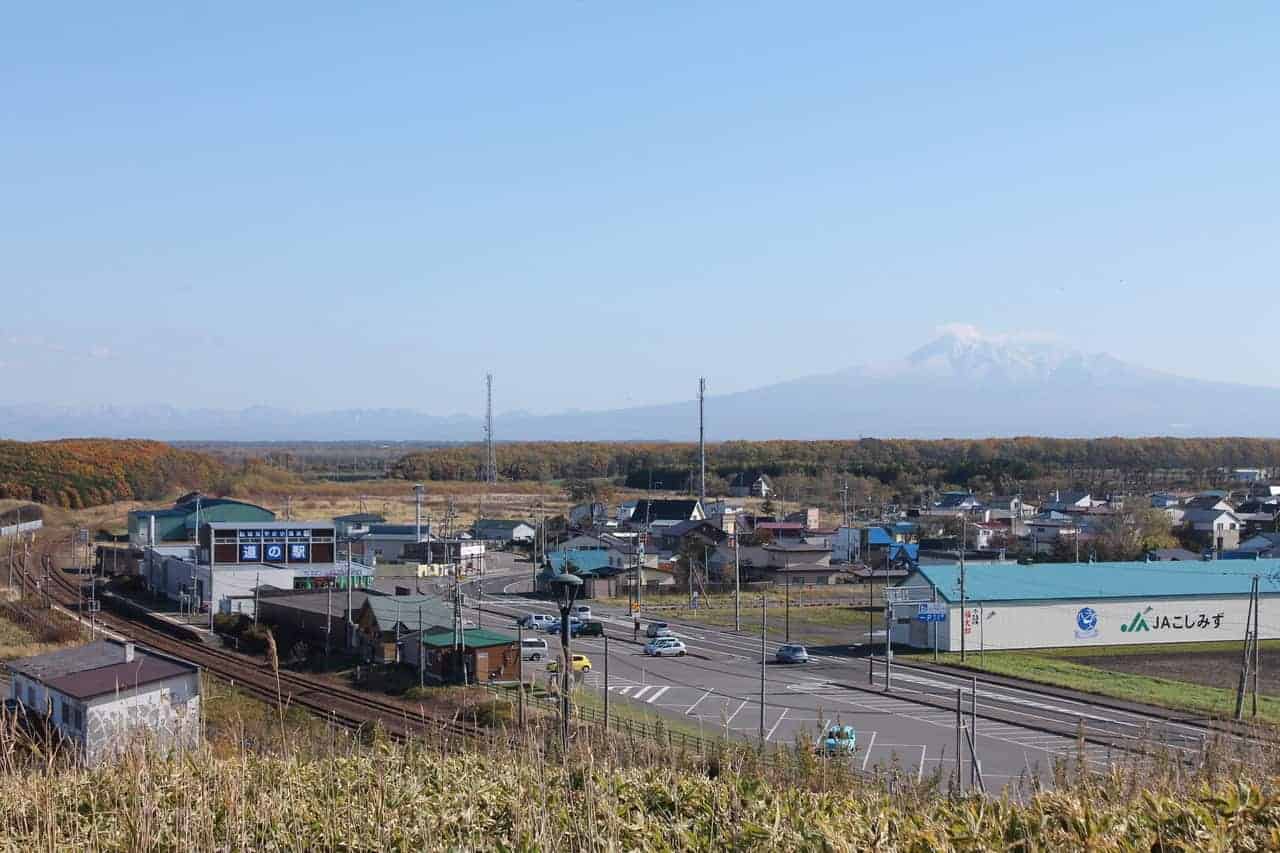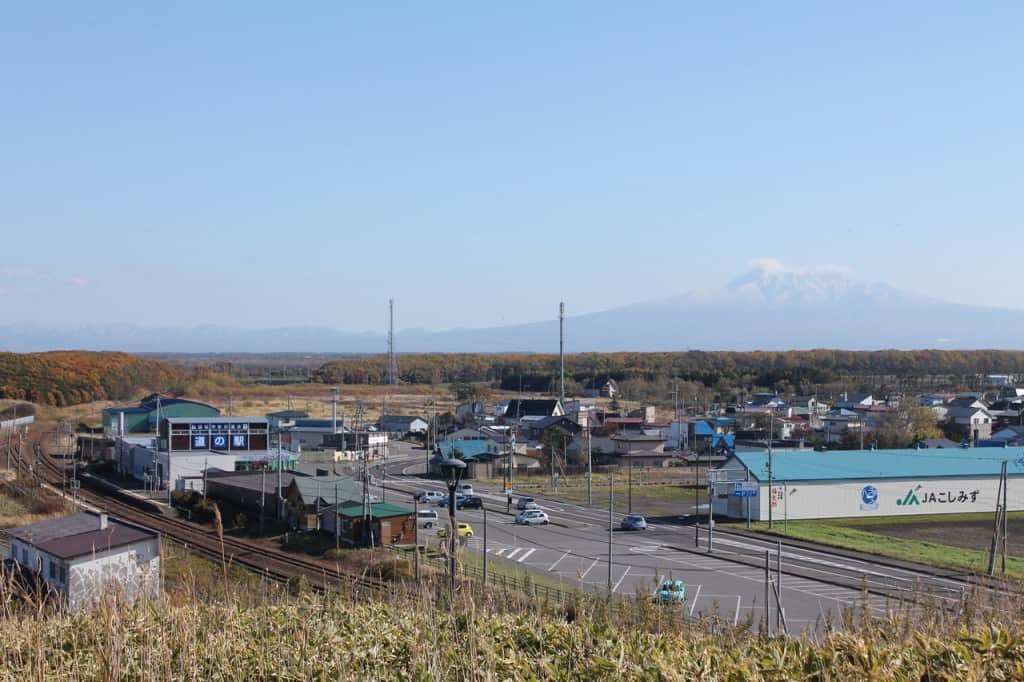 In this post, I will be showing you the highlights of my autumn fun in Koshimizu. From driving around the scenic highlands, to cycling past Japanese cranes, and even picking some yams for a barbecue!
Autumn in Hokkaido is Wonderful
Sure, Japan is world famous for its cherry blossom (sakura) season; the 2-3 week period where waves of pink sweep the country from south to north. But I personally prefer the gold that autumn brings to the pinks of spring. Autumn is warmer, it lasts longer and, best of all, the glorious countryside bursts with an array of colours, from the deepest reds to the serenest greens.
Also, if you have never experienced a Japanese summer, imagine feeling like you need to have a shower all day. Autumn means cooler weather! Yes please!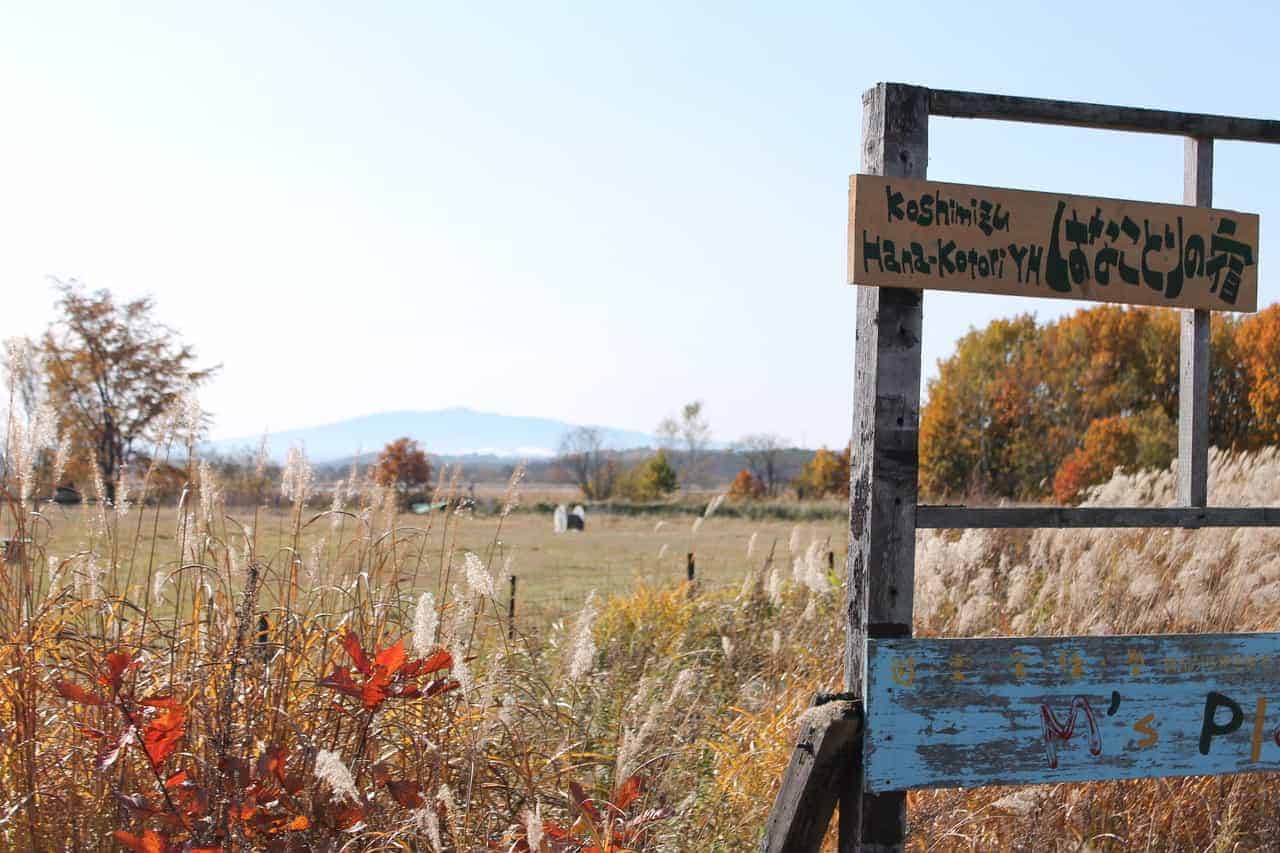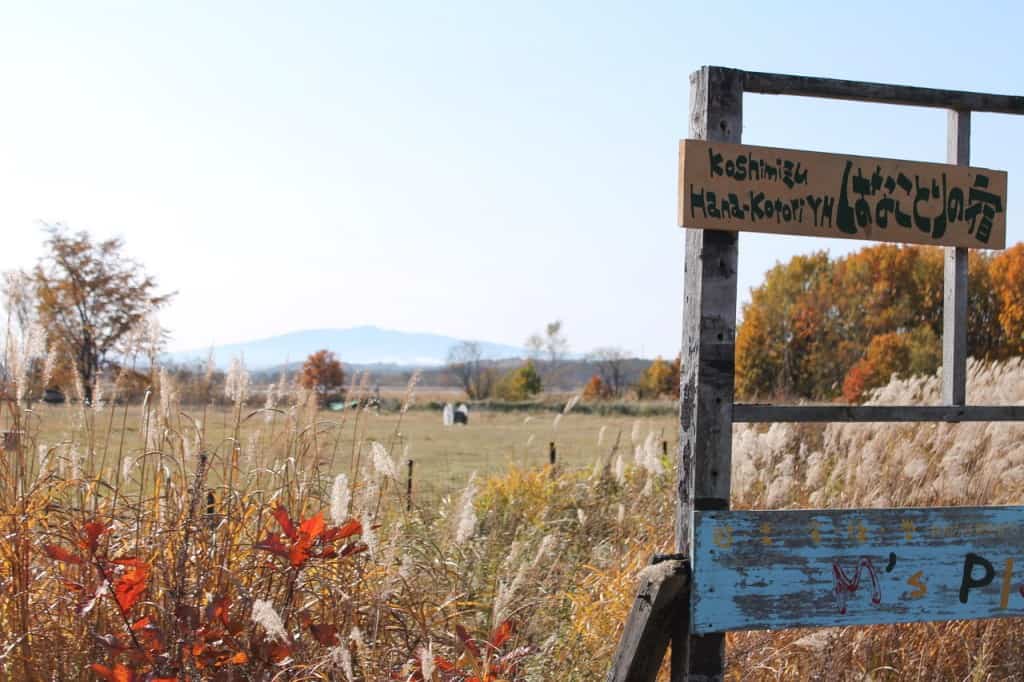 Cycling with Koshimizu's Autumn Leaves
There is perhaps no better way to inhale everything that autumn offers than cycling. Driving is outrageously easy around Koshimizu, but cycling means you can stop as much as you want, go off the beaten track and really take your time. Electric bicycles can be rented from Koshimizu Tourism Association, and I picked mine up just next to Hama-Koshimizu Station (Koshimizu's closest train station).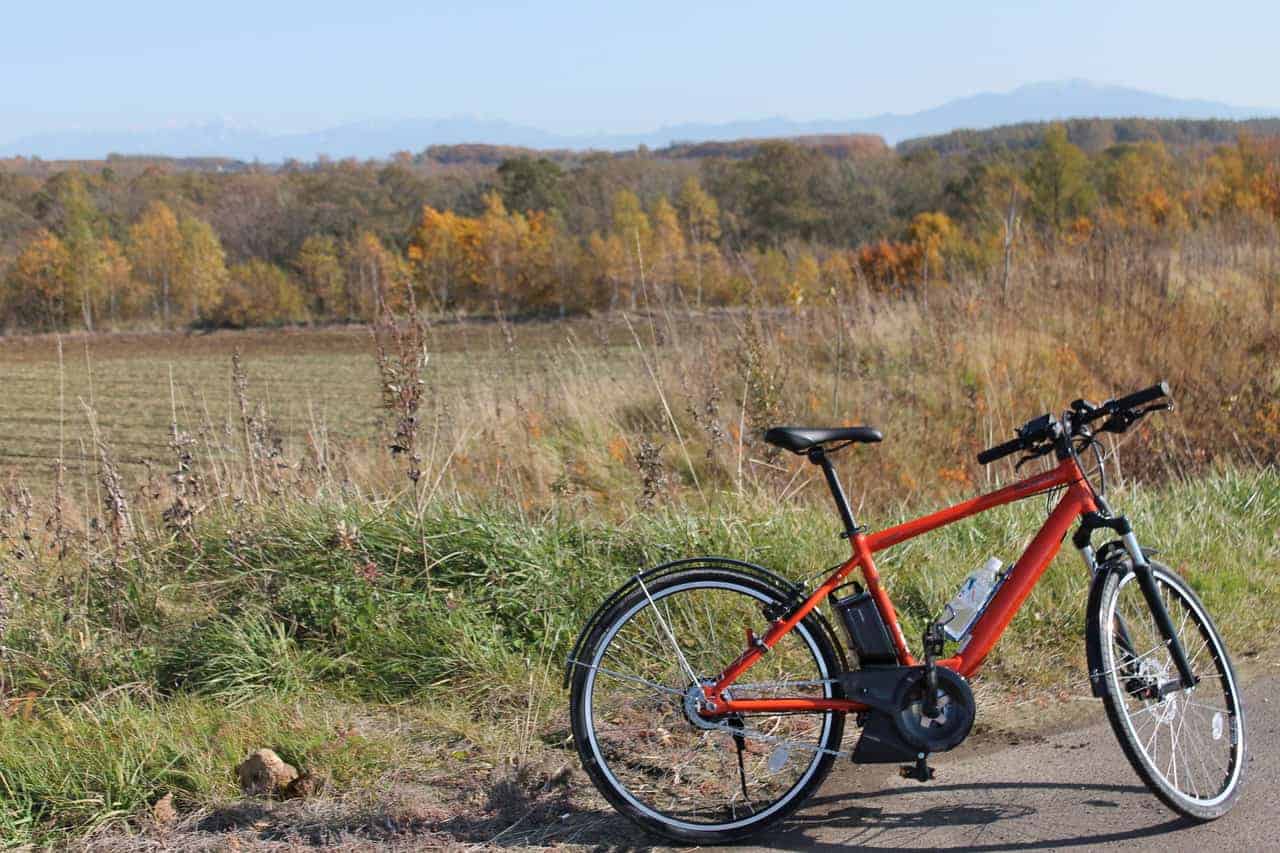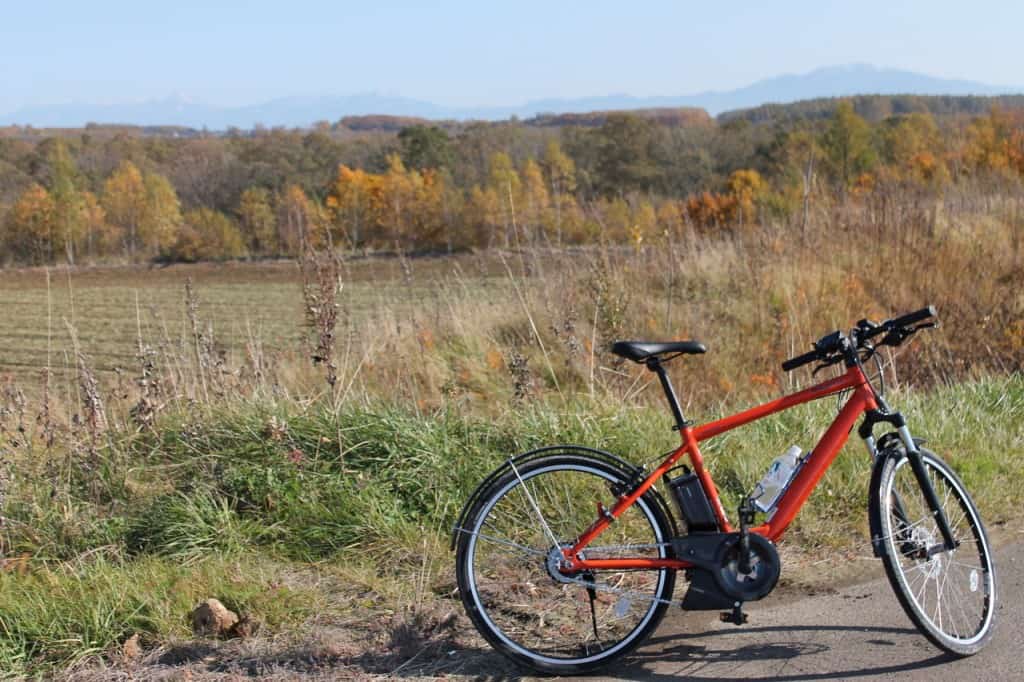 What to Bring
I cycled at the end of October and was blessed with bright, clear skies and 16ºC. The clothes you will need depend dramatically upon the weather conditions. Lower temperatures will require thermals, gloves, scarves and more. Note: You will be provided with a helmet!
Other items I recommend include:
Exercise clothes suited to the temperature. If you plan to make full use of the bike's battery, you will need more layers! I wore a t-shirt, thermal layers, a coat, gloves and some yoga leggings.
A bag for your belongings as the bikes do not have baskets.
Water.
A camera!
The Cycling Route
The tourism association can make recommendations for your cycling route based upon the intensity, distance and duration you want. I did a 13 km cycling course with a hardtail Hybrid Bike. The route took me from Hama-Koshimizu, along Lake Tofutsu on Route 467, and then along scenic roads until returning back to my starting point.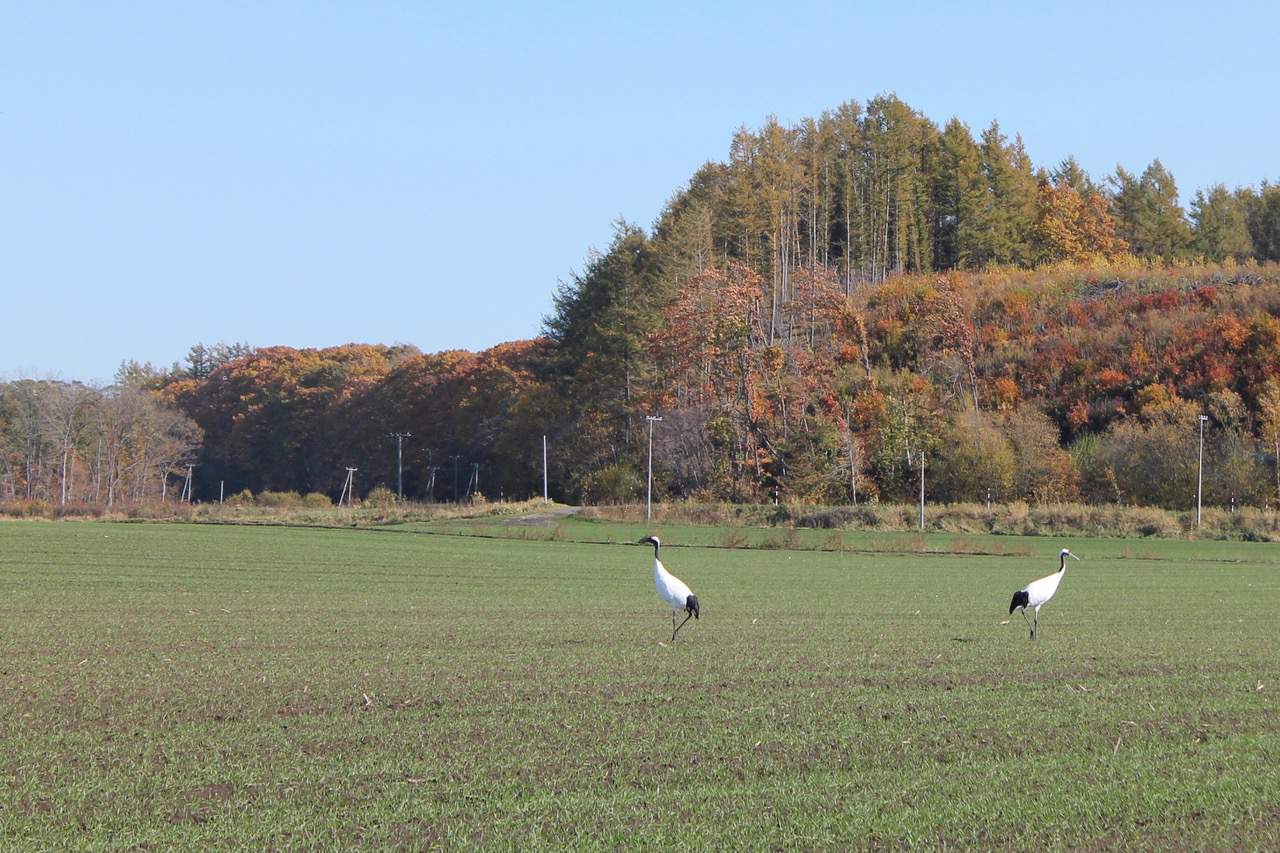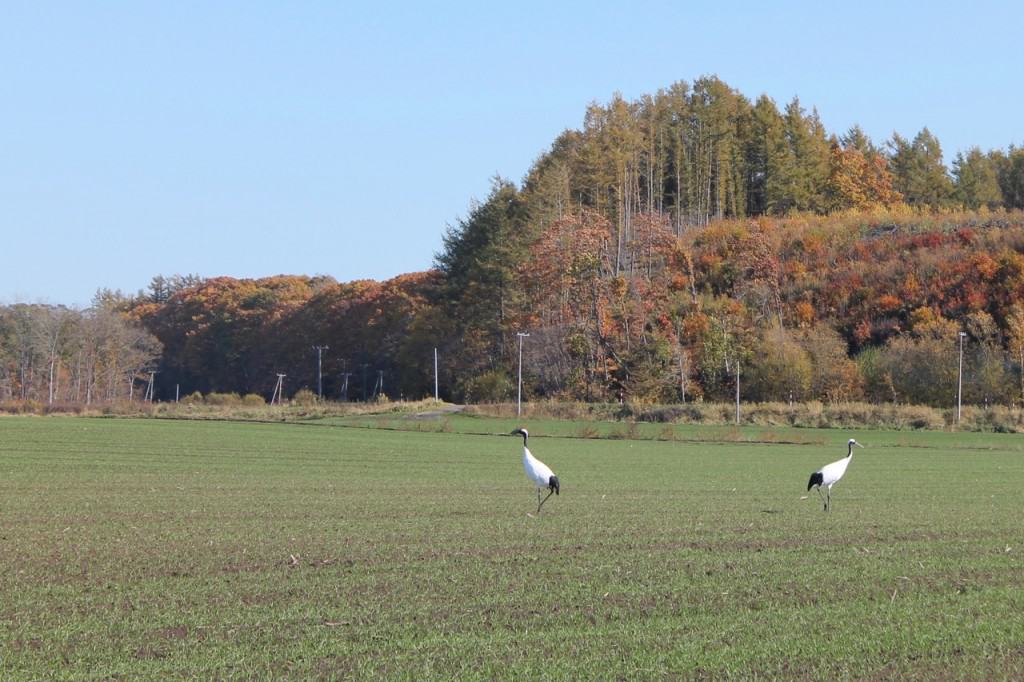 Driving through Koshimizu's Autumn Leaves
Have you driven in Japan before? Or, more specifically, have you ever driven through the Japanese countryside?  It's such fun! Driving in Tokyo can be filled with stress, particularly when weird things are flashing at you and when there are traffic diversions. Driving in the countryside of Hokkaido is completely different. It's super chilled, especially in autumn! I chased the area's most spectacular autumn displays by driving from Koshimizu to Mt. Mokoto (藻琴山), and then back again on a different route.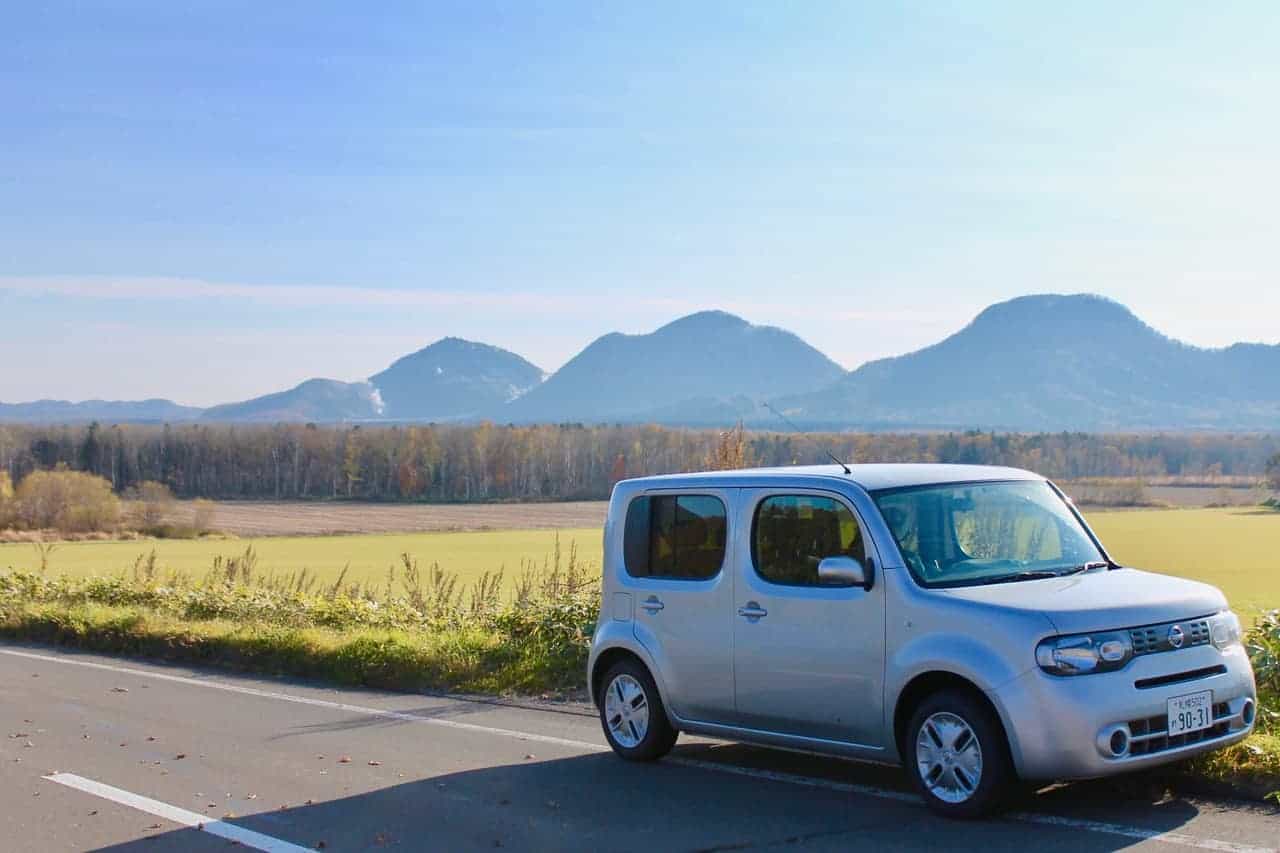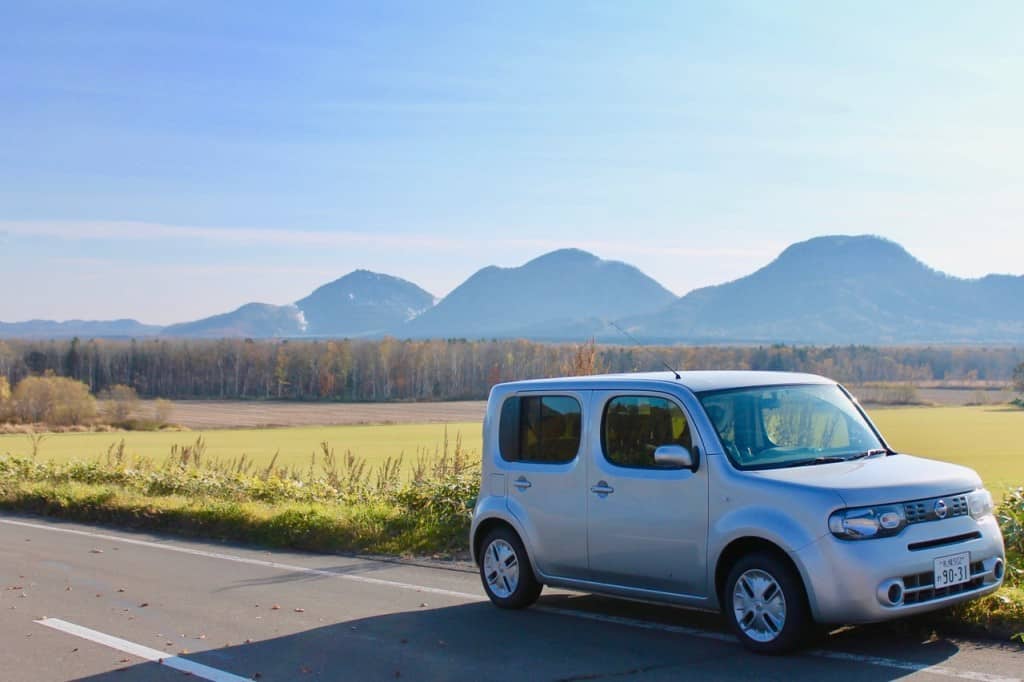 Drive from Koshimizu to Mount Mokoto
On the way there, I took Route 391 to Nogami Pass (野上峠) and then Route 102 to the Highland Koshimizu 725 (ハイランド小清水725). I arrived in Hokkaido at the tail-end of autumn so, as I climbed higher, it was starting to look more like winter. However, please note that the Highland Koshimizu is only open from May to October.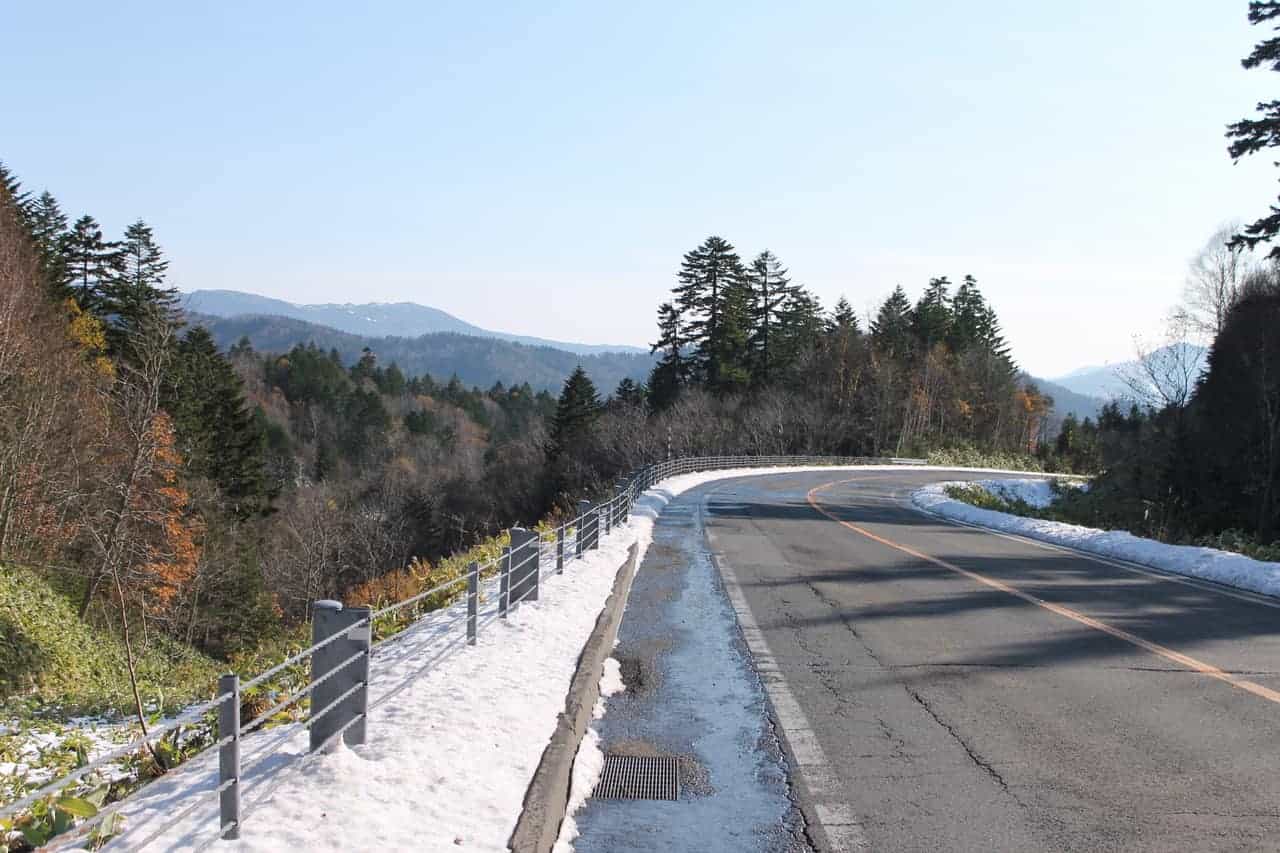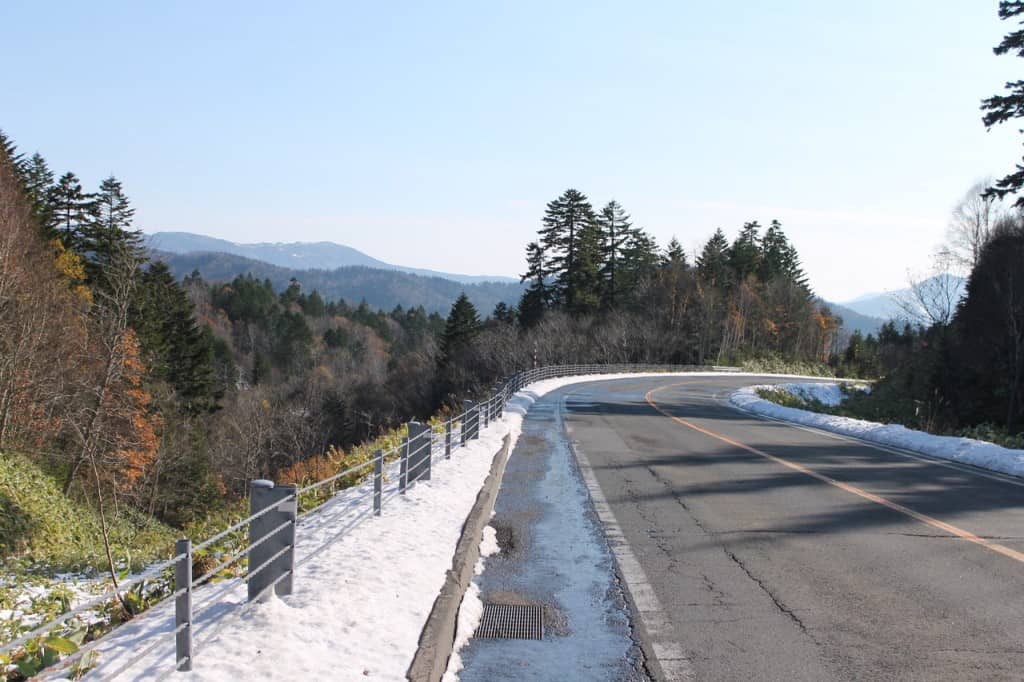 At the top of Mount Mokoto, before the resthouse, is an observation deck, and I would definitely recommend stopping there too! If you're feeling peckish, you can get snacks and hot drinks at the rest house.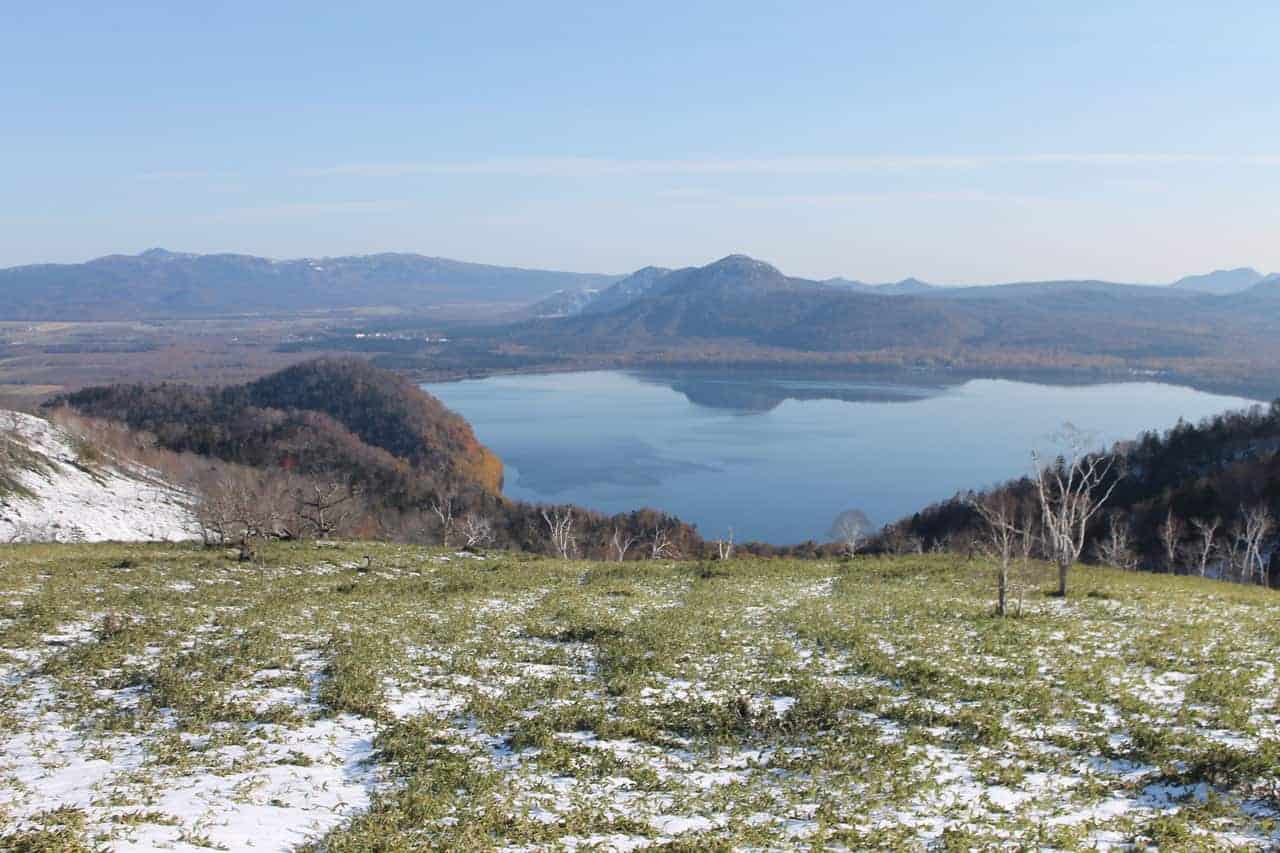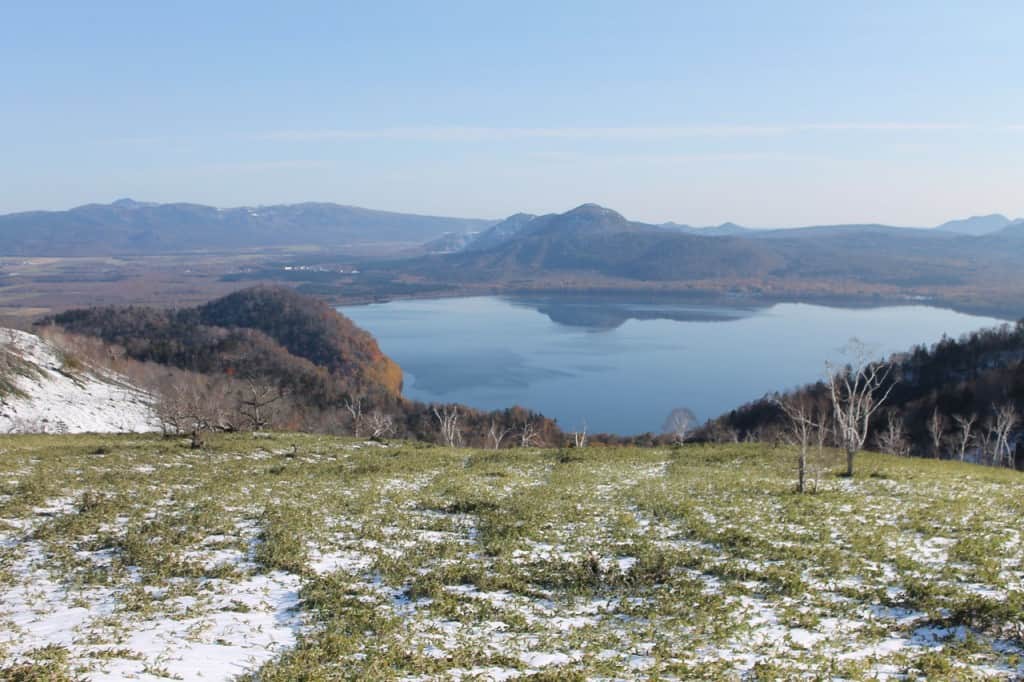 Drive from Mt. Mokoto back to Koshimizu
For the return journey, I took Route 587 all the way back to Koshimizu.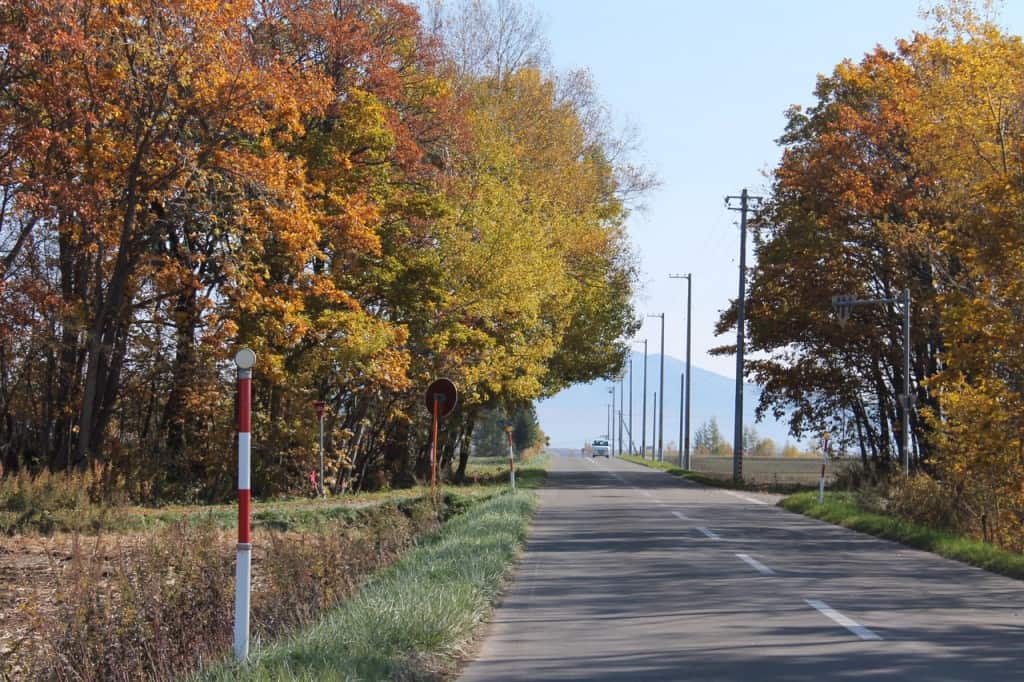 Local Produce of Koshimizu
The local produce typical of Koshimizu are wheat, potatoes, soybeans and sugar beet; with a sugar beet factory nearby in Shireteko. However, some farms are learning new skills and expanding their offerings by growing grapes ! I spent a few hours at a local farm picking and tasting their yams and grapes.
Yams
There are thousands of yams grown on this 23 hectare farm, so picking them by hand is not usually an option! However, the owners of this farm were kind and brave enough to let us dig up some yams for barbecuing.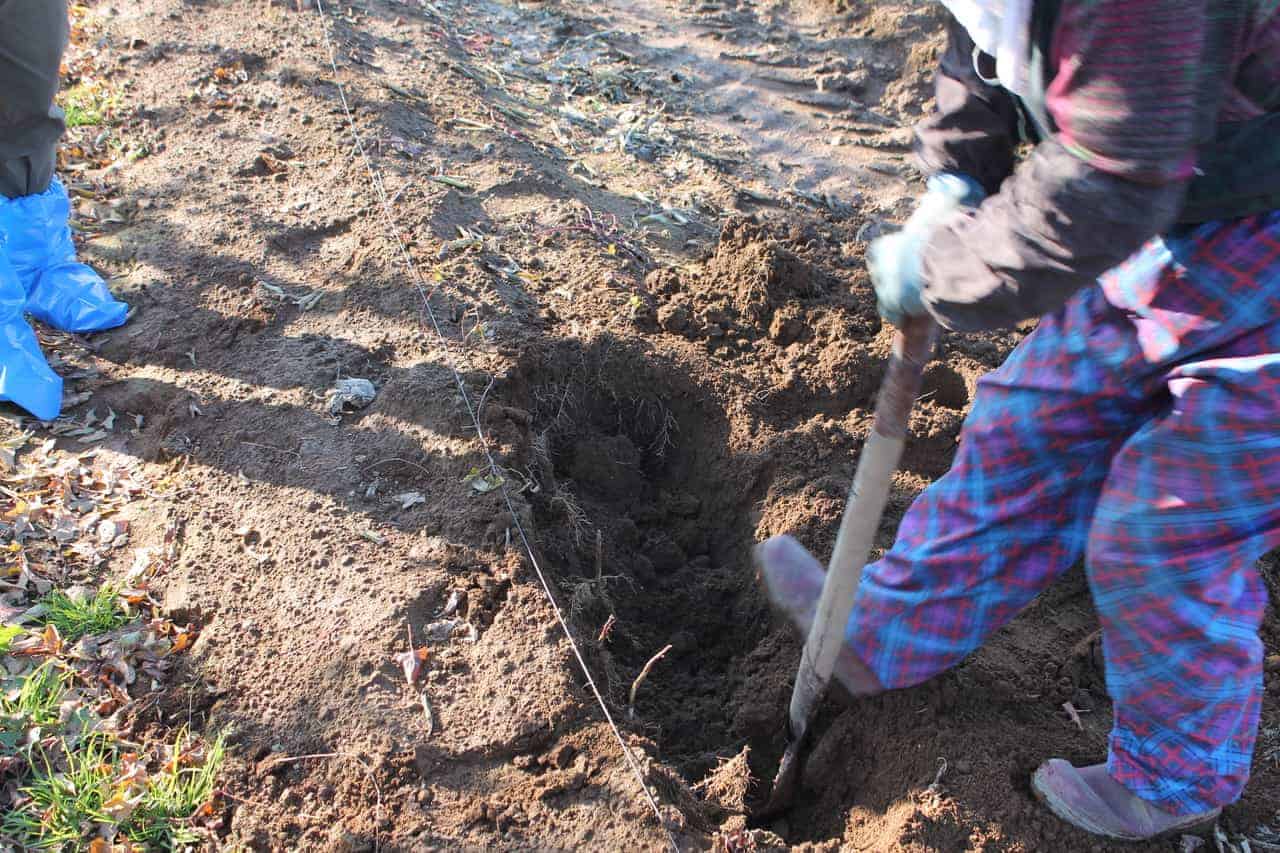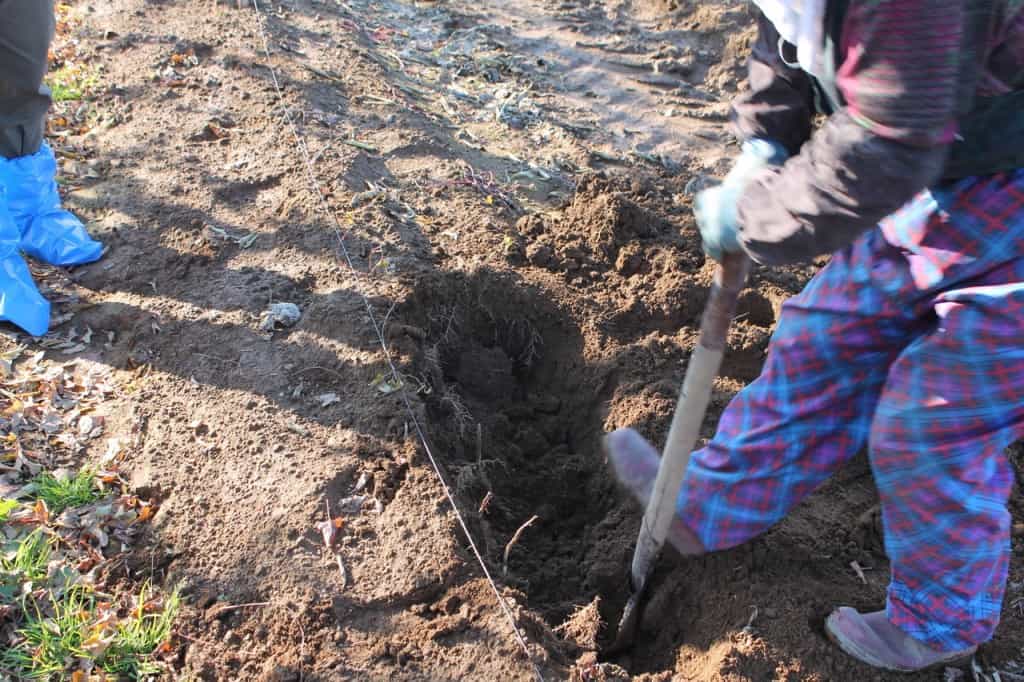 The size of the yams vary year-to-year, based upon the climate and soil conditions. This year, they were relatively small but we still had to be careful not to damage them as we dug. After washing the yams, we wrapped them in foil for a barbecue. We got a little distracted picking grapes in the greenhouse, so they were slightly "crispy" (or rather, burnt), but the inside was still warm and fluffy!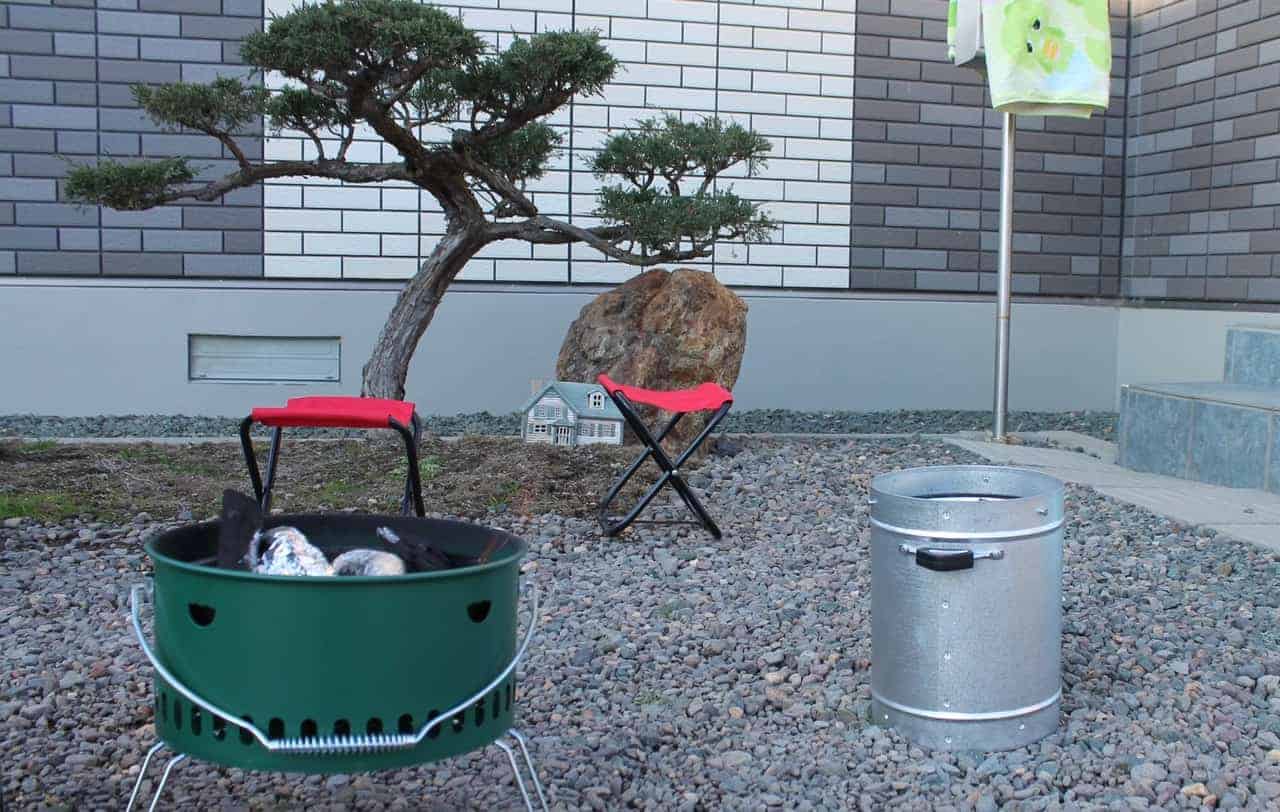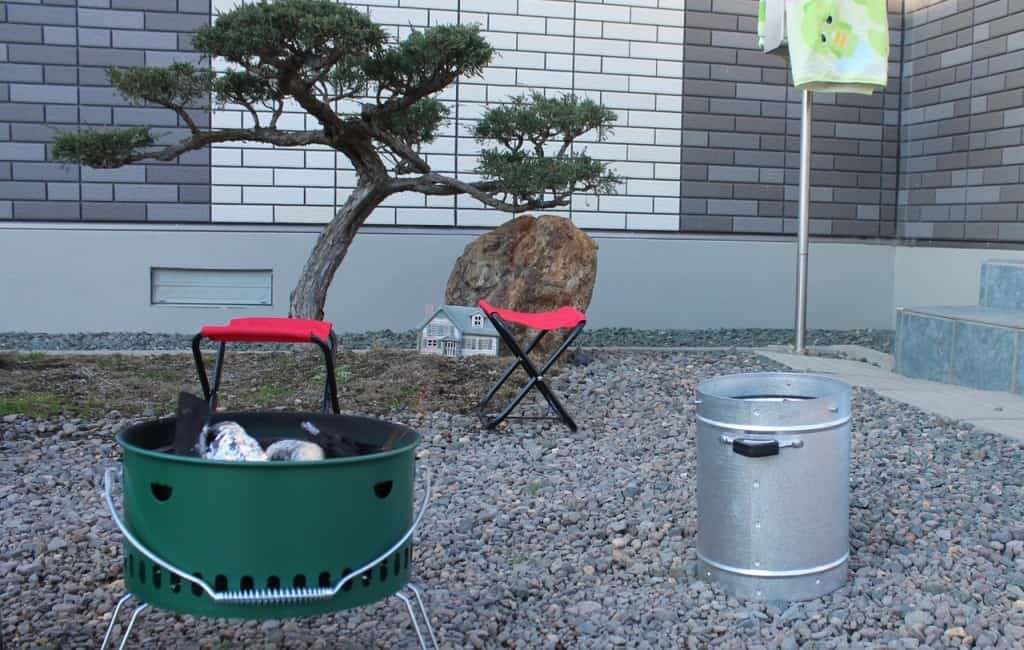 Grapes
Growing grapes is relatively new to this farm, so it was delightful to see all the different types they were experimenting with. Hokkaido experiences quite a dramatic difference between their day and night-time temperatures, which is said to be the ideal condition for growing grapes. If you have purchased fruit in Japan, you may be aware of just how expensive grapes are here! This means grapes are always such a treat for me!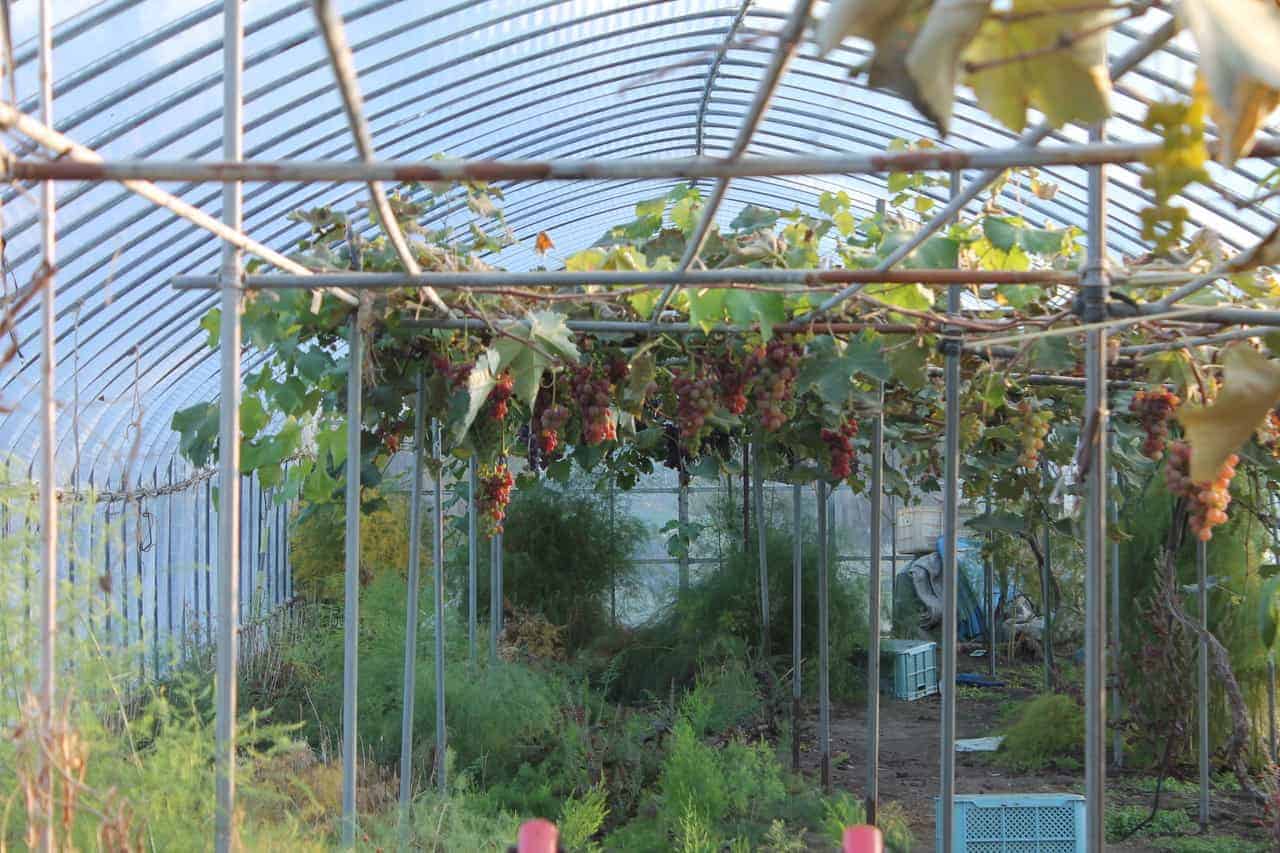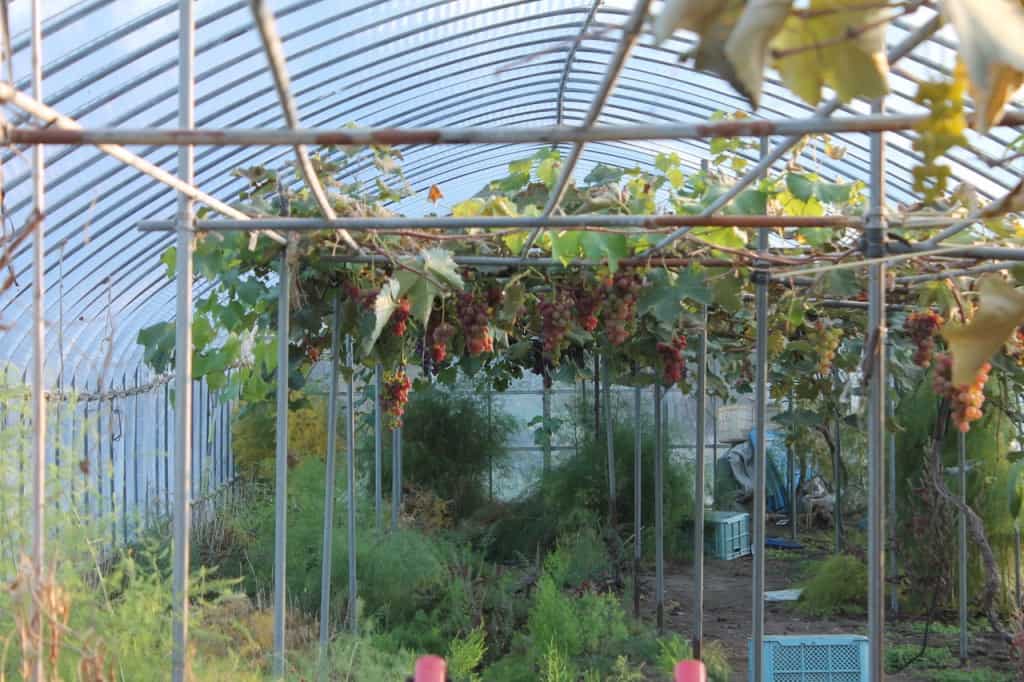 Sunsets and Sunrise Points
The sun sets and rises earlier in Hokkaido than anywhere else in Japan (around 16:00 and 05:30 respectively in autumn). If you can get up early enough to enjoy one of the views across Lake Tofutsu, in Koshimizu or from the mountains, do it! All the locations are shown at the end of this post.
Sunset across Lake Tofutsu
Lake Tofutsu is 27.3 km in circumference and is an important location for migratory birds. At sunset, during autumn, you can see bean geese, whooper swans, dabbling ducks and even cranes returning to their roost for the evening.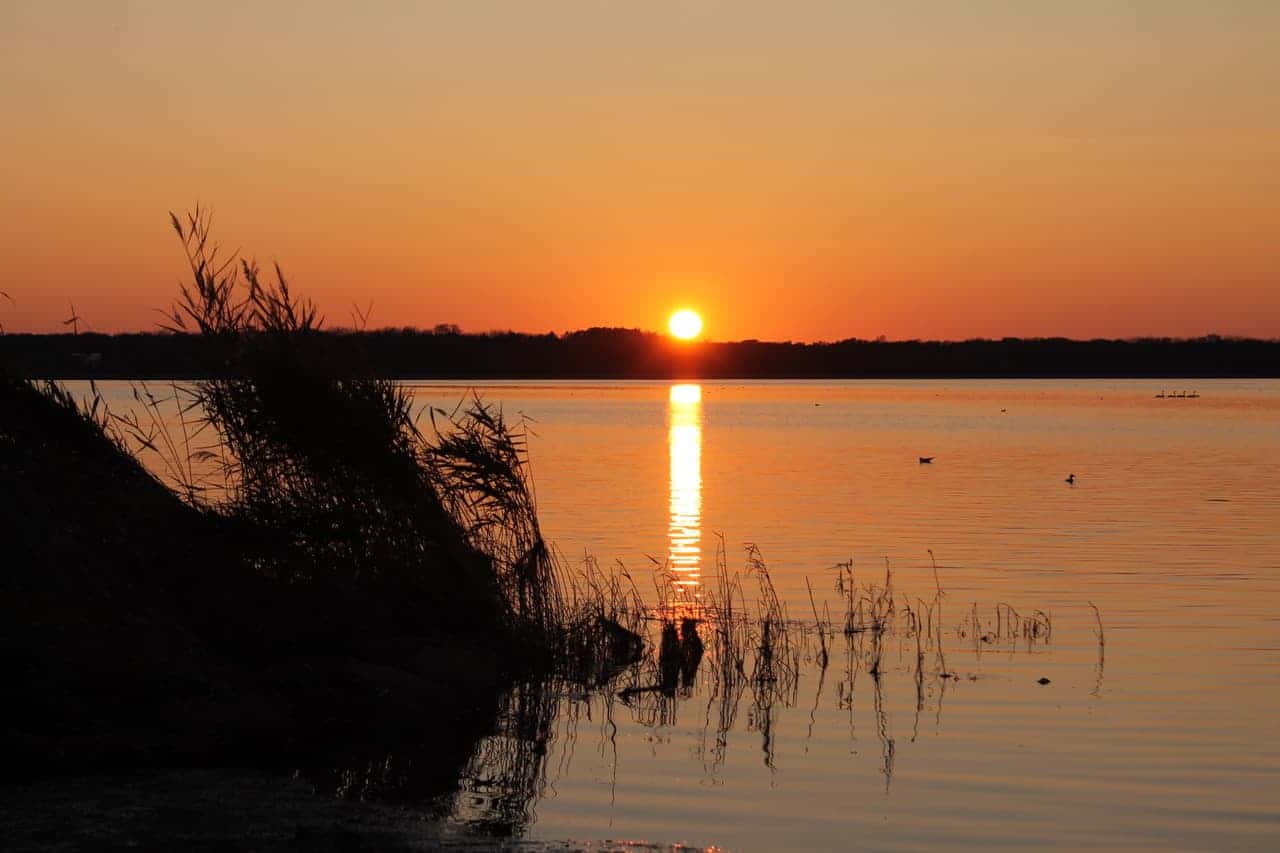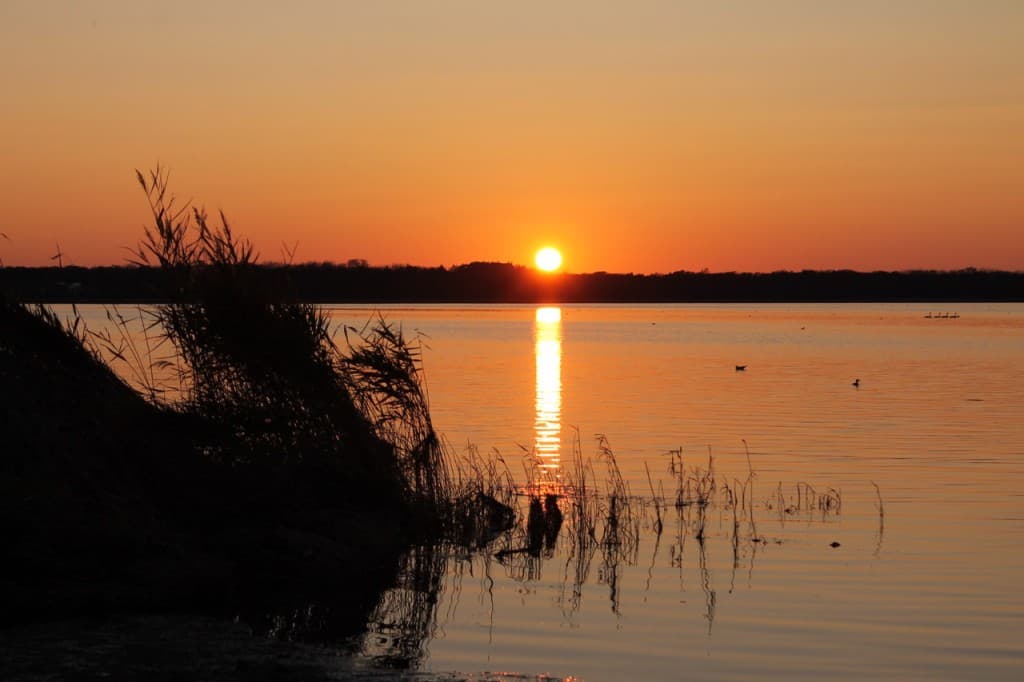 The Sunrise behind the Mountains
Watching the sun rise from Mt. Unabetsu-dake is one of the most popular spots in Koshimizu because there are no man-made structures obstructing the view. Other recommended spots are towards Mt. Shari and Mt. Mokoto.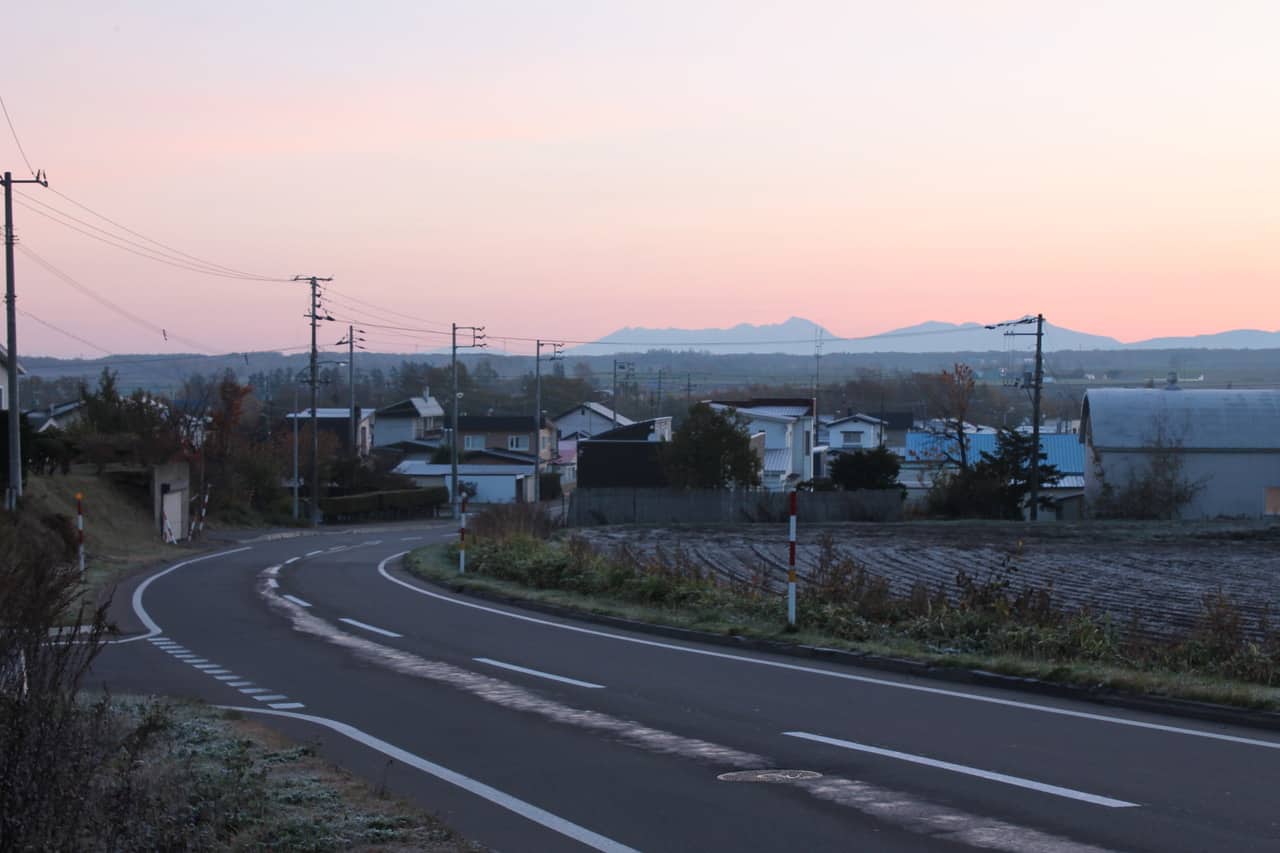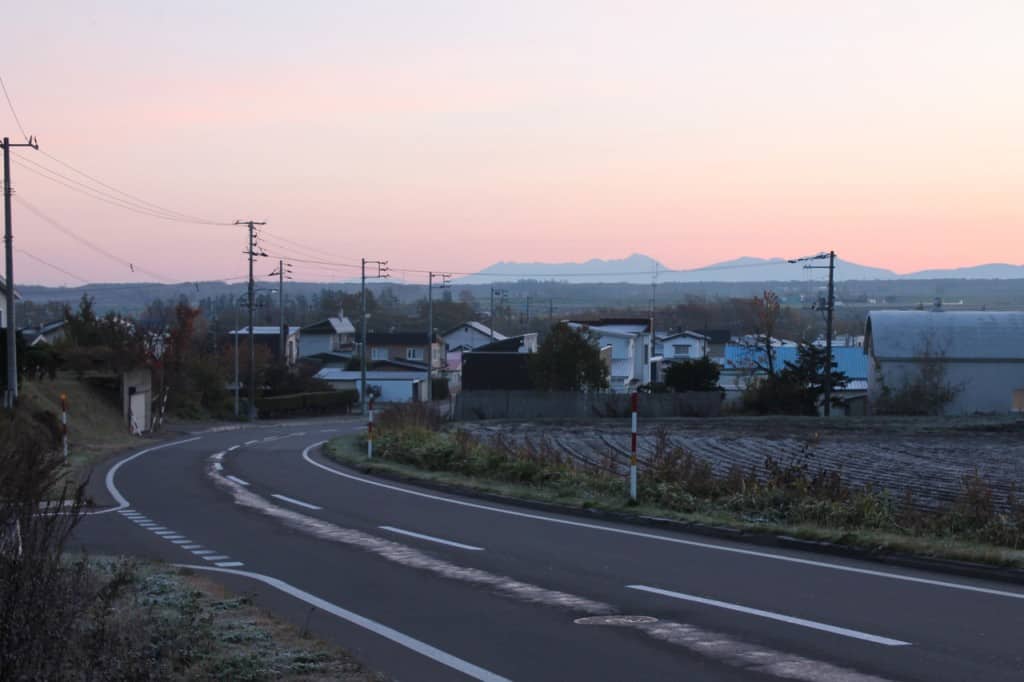 Other Sunrise/Sunset Recommendations
I didn't stay for long enough to see all of the sunsets, but some other recommendations are from the Heiwa Bridge on Route 467 and the Furetoi Scenic Viewpoint next to Hama-Koshimizu Station .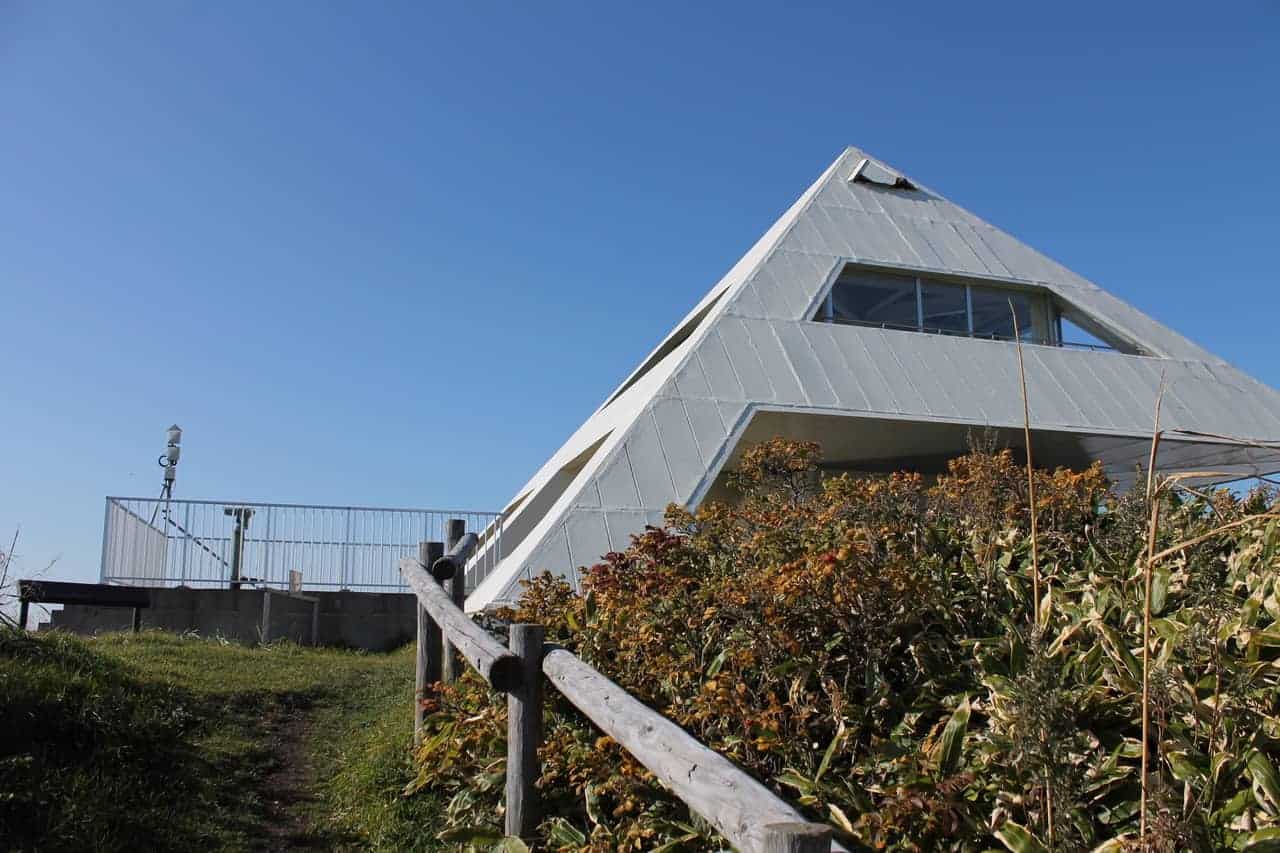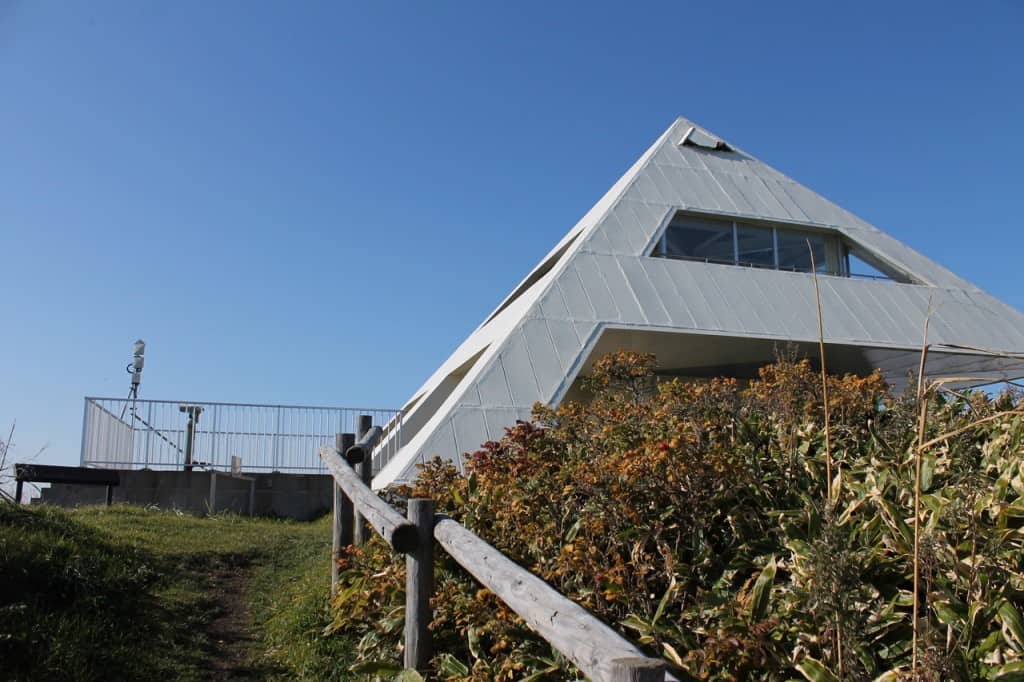 Thinking of Visiting?
Koshimizu Tourism Association intend to set up a rental bicycle station in 2018 when their new visitor centre will be opened. Unfortunately, the farmer's experience is currently not available as a package, but they may open this in the future, so keep your eyes peeled! If you have any queries, please contact them directly here. More information about cycling in Shiretoko can also be found here.
Access
By Car
From Memanbetsu Airport, take Route 39 north, and then jump onto Route 246 until Koshimizu-cho. Duration: 45 minutes. Distance: 35 km.
By Public Transport
The average journey time between Memanbetsu Airport and Koshimizu is approximately 2 hours including connections. The nearest train station to Koshimizu-cho is Hama-Koshimizu (浜小清水), on the JR Semmo Line, but there isn't a rail connection from Memanbetsu so you will need to take the Airport Limousine Bus to Abashiri City (網走市) and then take the train from there.
From Memanbetsu, take the Airport Limousine Bus to Abashiri City. Alight at Abashiriekimae (網走駅前). Duration: 35 minutes Cost: ¥910.
From Abashiriekimae,take the JR Semmo Line to Hama-Koshimizu. Cost: approx. ¥450. Duration: 30 minutes.
From Hama-Koshimizu, take the bus bound for Koshimizu (小清水行き/Koshimizu yuki/Bound for Koshimizu). Duration: 25 minutes. Cost: ¥590.
Or, there is a direct bus to Koshimizu from Abashiri station. I think it might be easier to get there.
Airport transfer information can be found here.
Train information can be found here.
Sponsored by Koshimizu Tourism Association