Sponsored by Ojika Town
Japan is a nation of islands, nearly 6,800 of them to be exact, of which only 418 are inhabited. Yet the average visitor to Japan may see only a handful of these islands, missing out on some extraordinary experiences. I have always been curious about the "unknown", places few dare to try because of their comfort with the familiar. And my curiosity led me to Ojika Island, a tropical paradise that appears well off the beaten path, but is much easier to reach than what most people imagine.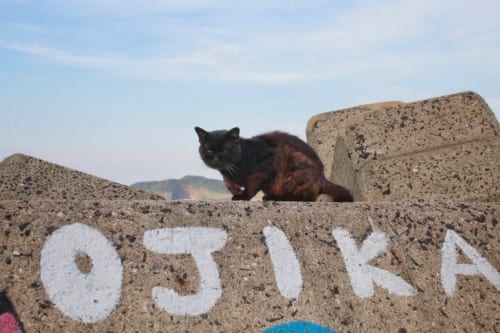 Choose Your Own Adventure – On a Bicycle
Arriving at Ojika's ferry terminal in the early morning, my plans had already been more or less set. I had an itinerary, but no expectations regarding the experience on Ojika. What expectations could I have, given Ojika was a complete mystery to me prior to my trip? This mystery only served to peak my excitement, since anything could await me in this magical place. So there I was, full of anticipation for the day ahead of me and more than ready to start my ride on one of the e-bicycles provided for rental by Ojika's tourism office, located right inside the ferry terminal.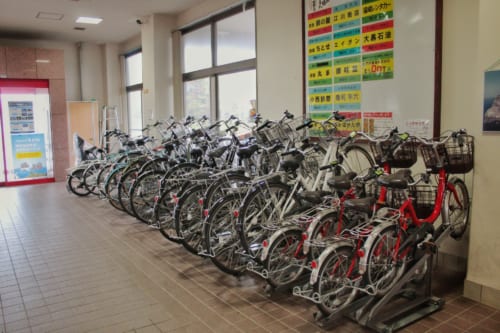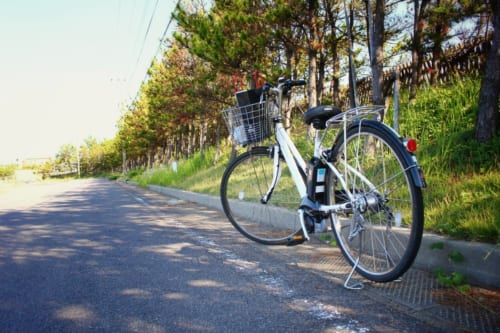 Though I had not gotten a lot of sleep the previous night, as soon as I hit the road, feeling the sea-scented wind in my face, I suddenly felt fully refreshed. The excitement of exploring the far reaches of Ojika island by bicycle was energizing. And there was no problem with potentially running out of steam from the hours of riding; these are electric-assist bicycles, making the ride a breeze. But just to make sure I was physically prepared for the day, my first stop was Koji-Koji-Pan (こじこじぱん), a local bakery right by the town's main road. Here I powered up with some delicious coffee and unusual little pastries.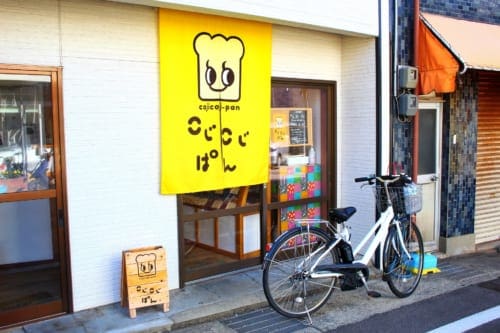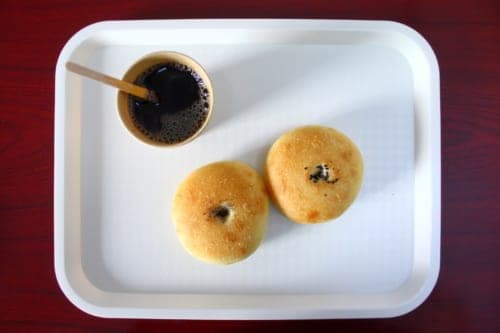 Apart from their heavenly taste, these cute little buns were very distinct. Instead of a flour-based dough, these treats had been crafted by using dough made from sweet potatoes and wheats made in Japan. Truly surprising and tasty. After a brief conversation with the chefs who created these and many others treats, I found myself affected by the heartwarming and welcoming way of the Ojika residents. But this was just one of many encounters with the lovely people of Ojika.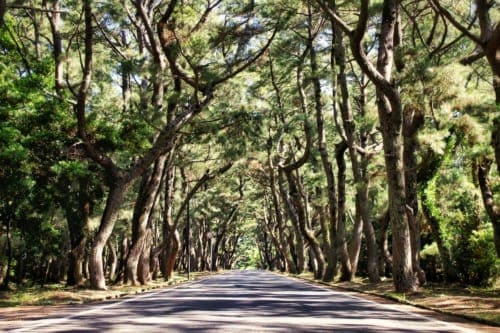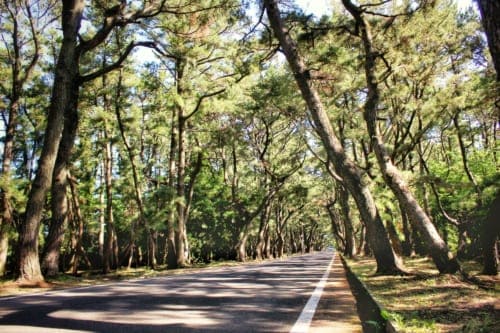 As I cycled towards the island's center, I soon found myself riding along this avenue of pine trees, one of Ojika's famous landmarks. The 450-meter long Hime no Matsubara may seem humble at first sight, but it has actually been selected as the best of 100 pine tree locations in Japan. I was quite surprised by this, just as surprised as I was by the beauty of Hime no Matsubara. After passing through the avenue, I headed further north to explore more of the places making Ojika the hidden treasure it is. Goryo Daki, the Goryo Cliffs, would be my next destination.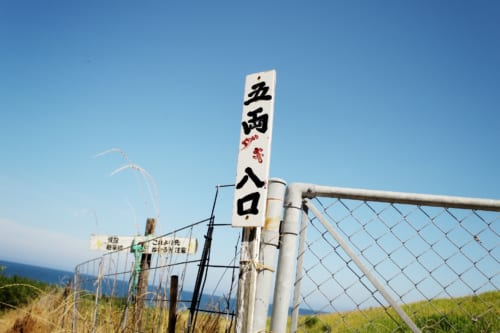 After passing some atmospheric old-fashioned Japanese homes among lush green rice paddies, I arrived at the gate to the entrance to my destination area. At first glance, the entrance sign looks like a warning about a restricted area, but actually, the sign just reads "Goryo Cliffs, entrance", so don't be intimidated.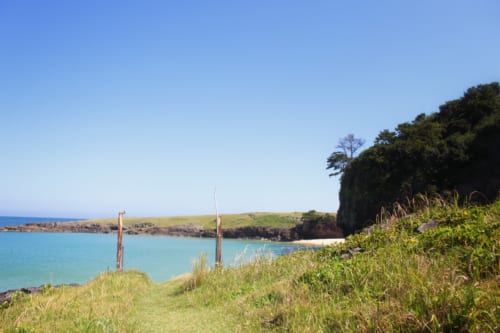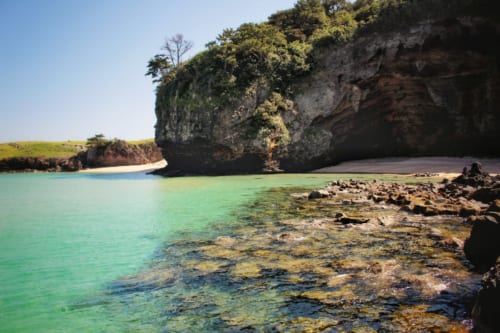 What awaited me beyond was a sight so magnificent, I stood there in stunned silence for a moment. I felt like I had found paradise on Ojika. And in my paradise, crystal clear waters invite you in for a leisurely swim so I freed myself of my shoes and socks and ran down the beach, splashing in the cyan waves. I had only been on the island for six hours and already, I felt like I never wanted to leave.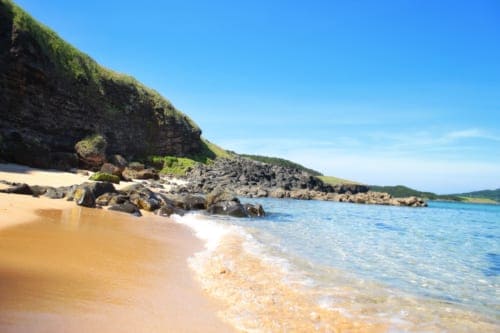 At this point I realized what a hidden gem Ojika island is. It was a realization that reoccurred again as I witnessed one of the most beautiful sunsets I had ever laid eyes upon. This unique sunset spot was located in the northwest of Madara island, which is connected to Ojika by bridge. It's the perfect place to end the day on a quiet and relaxing note, watching the sun and its glow slowly vanish beyond the sea's horizon.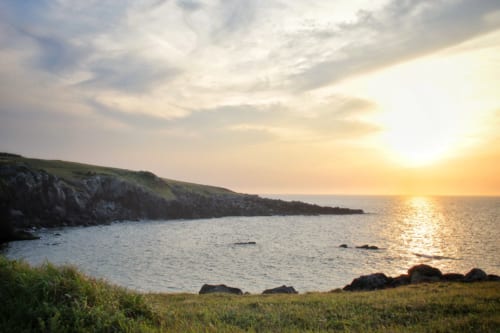 Reaching Ojika Island
Many travelers might worry about the accessibility of an island like Ojika, quite a distance from Kyushu's shores. Despite the four-hour journey by ferry, Ojika is actually simpler to reach than many land-based destinations. The route I took, which proved to be very easy, started from Fukuoka's Hakata Port.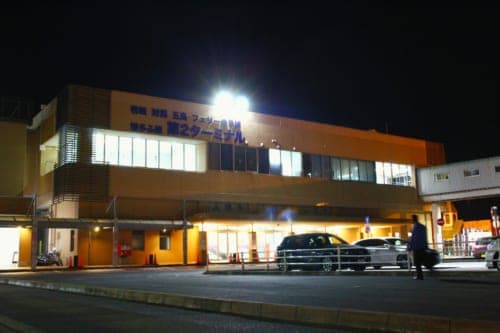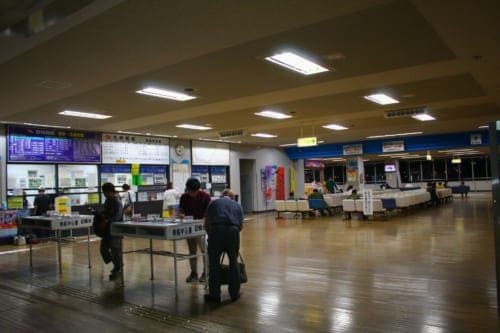 Find your way to Hakata Port's ferry terminal by bus or other transport and make your way to the ticket counter shown in the second picture. After purchasing your ticket to Ojika, the ferry isn't far away either. The terminal only has two exits, the left of which is the entrance gate to the Taiko ferry for Ojika. Just be there on time and nothing can go wrong!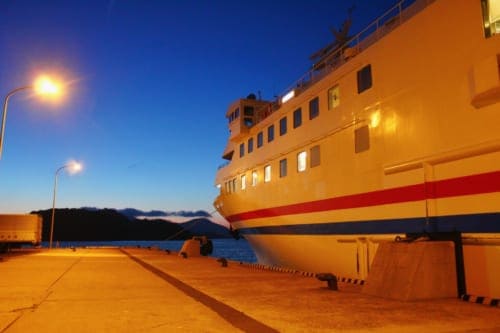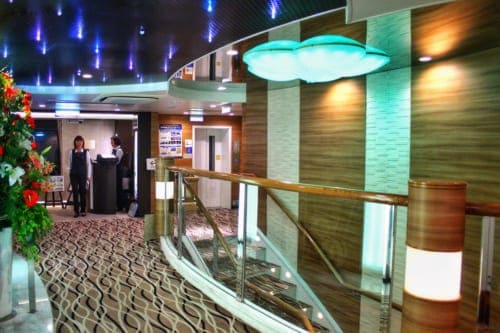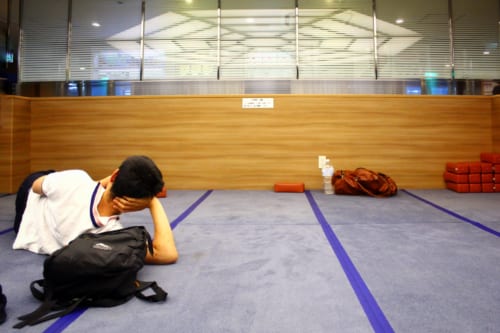 Inside the ferry, you'll realize what a fancy cruiser you're actually on. For the four-hour journey ahead, Taiko offers pretty much any kind of facility you'll find useful to pass the time. From an observatory deck to two large communal sleeping rooms and even private cabins (for an extra fee), those 4 hours passed quickly.
Website of Taiko Ferry Services: www.nomo.co.jp/en/guide.html
Website of Ojika Town (in Japanese): http://ojika.net/
Website of Taiko Ferry Services (in English): http://www.nomo.co.jp/en/guide.html