Sponsored by Kyushu Tourism Board.
Kyushu, the southernmost among Japan's four main islands, is not the most popular destination for a first time traveller to Japan. As many rely on the JR Pass to travel across the country, unfortunately time is limited, leaving people to prioritize well-known destinations, namely Tokyo, Kyoto, Osaka or Hiroshima. If you are about to travel to Japan for the second time however, or if you feel you want a more adventurous trip, away from the tourist traps, you will not be disappointed by going slightly off the beaten path. With wild and omnipresent nature, rich history and culture, welcoming inhabitants and of course delicious local specialties, Kyushu Island is full of treasures to discover.
If you ever plan on visiting the island, it's not realistic to visits each of the seven prefectures in just a couple days time. Instead, you can start by focusing on the northern part of the island, in and around the city of Fukuoka. After giving you a quick tour of Oita and Fukuoka, today let's visit their neighboring prefecture, Saga!
But before we start our suggested itinerary, please note that you can only travel through the island via public transportation, this might not be the most convenient or flexible way to do it. In order to make the most of your trip, and in particular the suggested route below, the ideal option is to rent a car for several days and explore the area at your own pace. You can find all the practical information on that topic at the following link.
A rather small prefecture in comparison to the more imposing Fukuoka and Nagasaki, Saga is still worth a visit. Renowned for its beautiful natural scenery, its traditional porcelain craft and its delicious Wagyu beef, here is an overview of the top things to do and to see there.
Side note: to find all the practical information related to addresses and attractions below, please go check the clickable map at the end of the article.
Karatsu and its 300 years old pine tree forest
Starting your journey from the seaside town of Karatsu, located just across the border of Fukuoka Prefecture. Far from being like any other seaside town with its beaches and wave-sculpted caves, Karatsu has a rather unusual landscape to offer! You will find here one of the three largest pine trees forest in Japan: Niji No Matsubara (meaning the rainbow forest, due to its curved shape).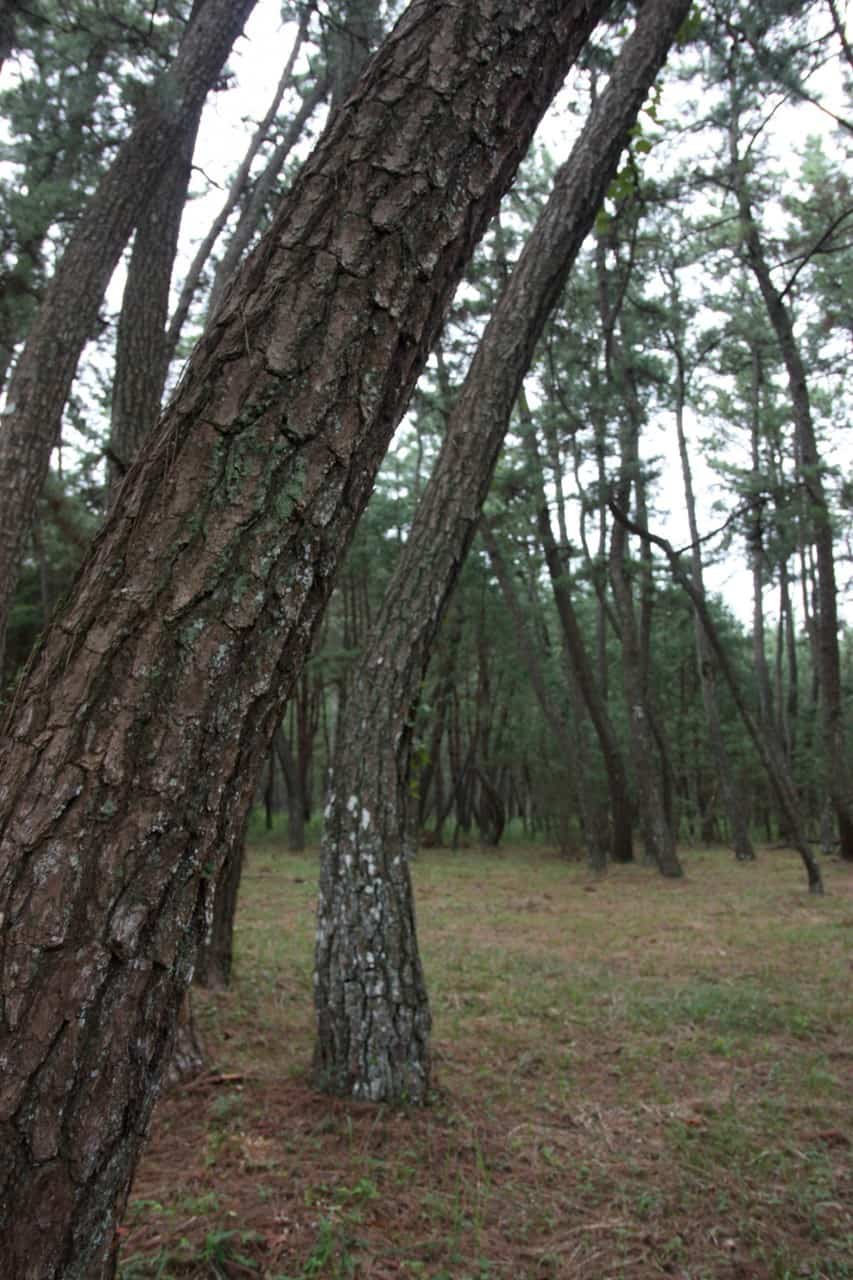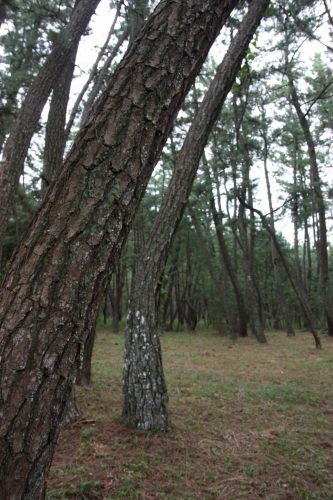 Stretching along the sea with an impressive length of 4.5km and a 500m width, it is said that this pine trees forest was planted back in the 17th century by the reigning lord at the time in order to protect the town against strong winds coming from the sea. There is one road crossing it, with several parkings to stop and walk deeper into the forest.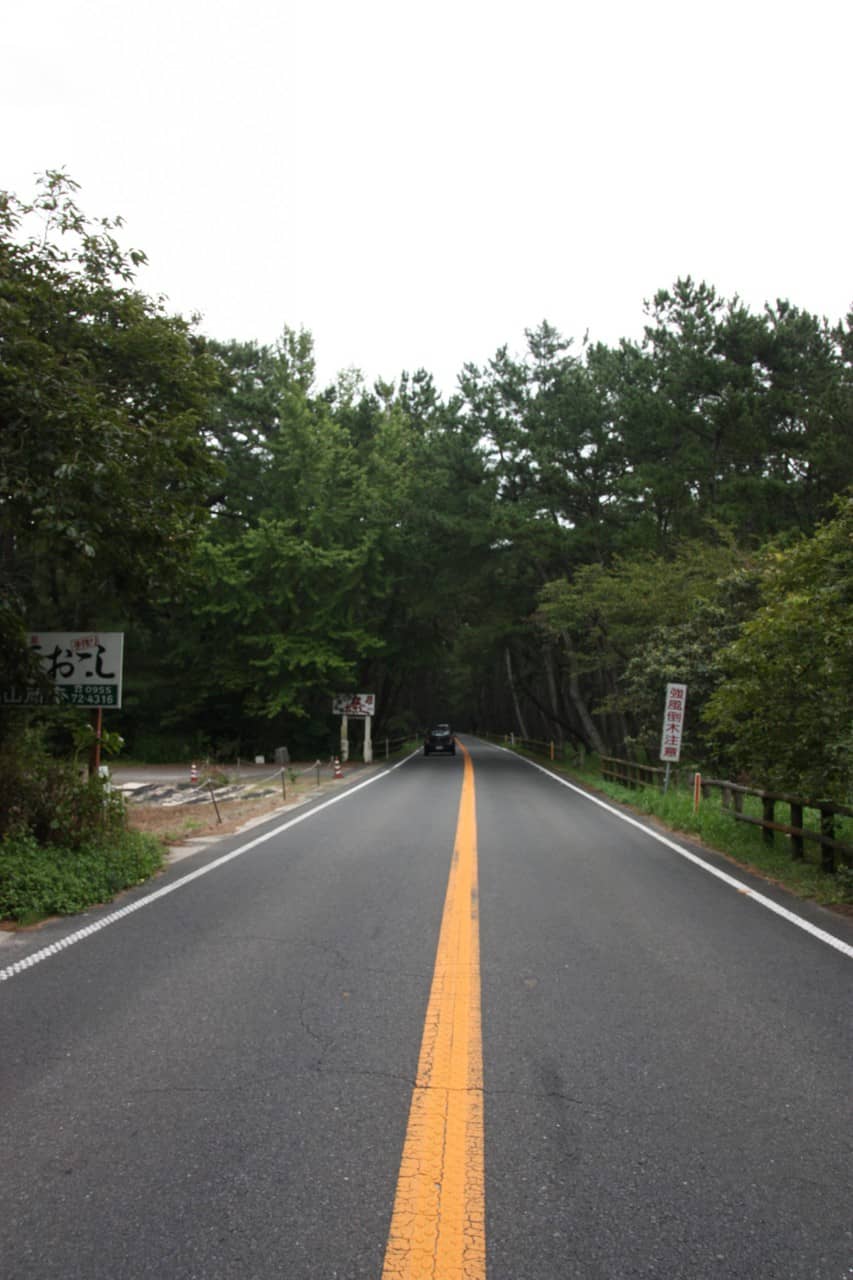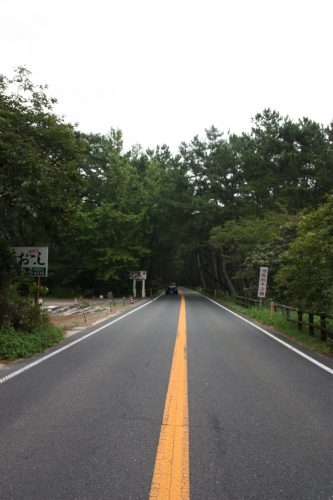 Wrapped in the gentle pine tree smell, we can only feel ourselves incredibly small in front of such an immense natural space. The tree trunks, which are more than 300 years old and covered in a thick bark, are marked by the passage of time and gusts of wind. Making me think of a Tim Burton movie decor, these trees have taken incongruous shapes, bent by the sea breeze.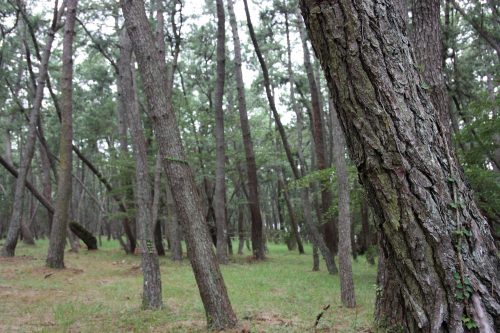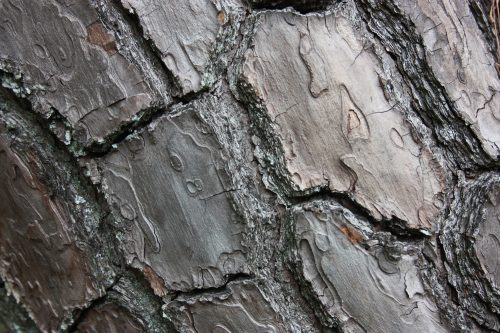 And if the forest isn't already impressive from within, you can also go higher to see it from above, at the observation deck at Mt. Kagami, not far from here.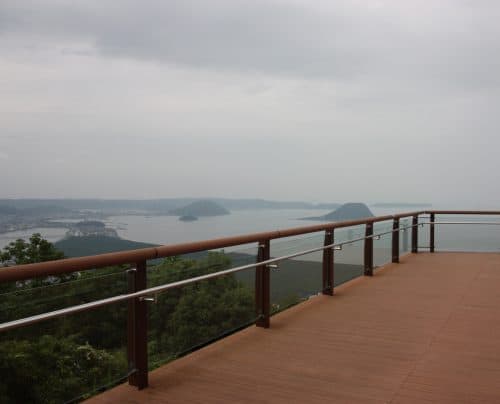 It is only from up there that you can truly measure the distance these 100,000 pine trees span by the sea, creating an exceptional landscape.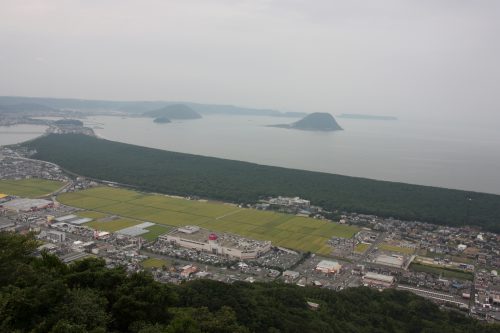 If you have more time to explore natural beauty in Karatsu, you can heads towards the seaside to Higashinohama Beach or the Nanatsugama Caves. As an anecdote, this is where the famous French free diver Jacques Mayol learned how to dive and encountered a dolphin for the first time!
Taking a Zen break at Kinshoji Temple
Still in Karatsu, let's now change places and atmospheres at the Kinshoji Temple. You will be welcomed by an impressive door, originally built for Nagoya Castle in the 16th century and later moved here.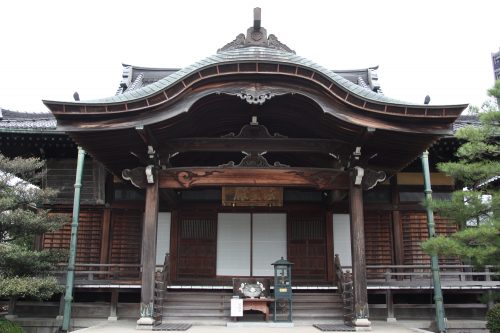 Rock lanterns, incense vapors, Buddha statues and perfect quietness, everything here is designed to soothe the soul and facilitate prayer.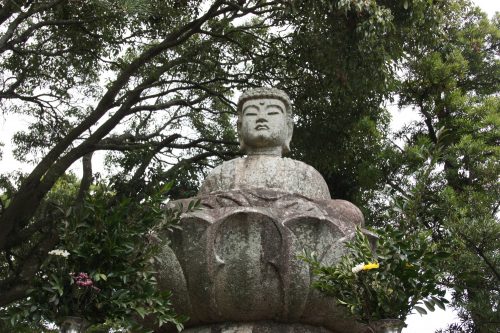 You will also find a tea house on the temple's grounds where there are lessons about the tea ceremony ritual every Tuesday morning.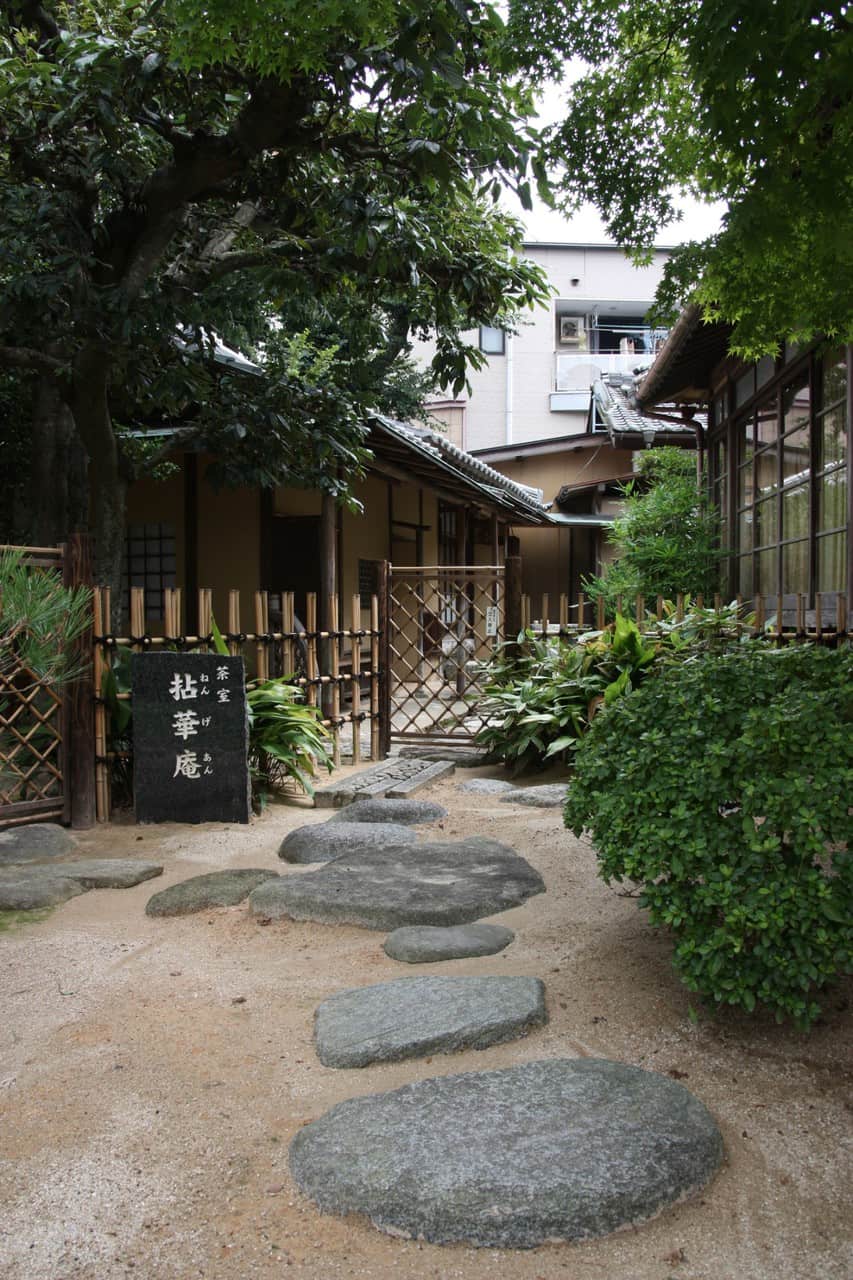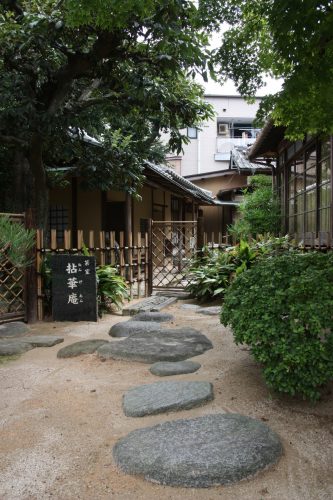 Plus, you will have a chance to enjoy the elegantly designed Japanese garden. Very green during my visit in September, I imagine it is much more beautiful in autumn, with vibrant fall colors.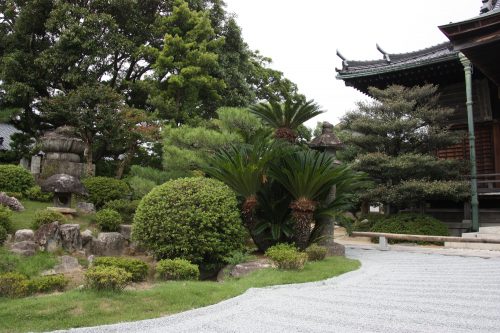 Local specialty: Saga Beef
As a seaside town, seafood specialties often take center stage in Sage, yet, the most carnivorous of you will also find something to dig your teeth into. Have you ever heard of Saga Beef ? We have all heard of Kobe Beef, but what fewer know is that it is actually part of a broader category of  high-quality beef called wagyu, which includes Saga Beef.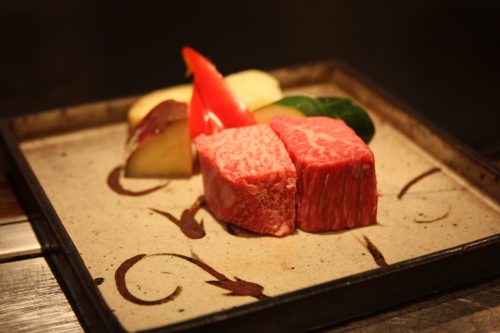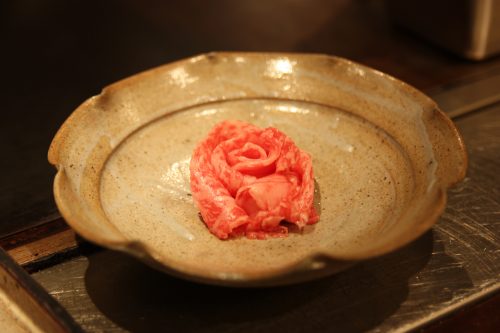 A meat renowned for its melting texture and famous marbling, is cooked by an experienced chef in front of you at a teppanyaki-style restaurant.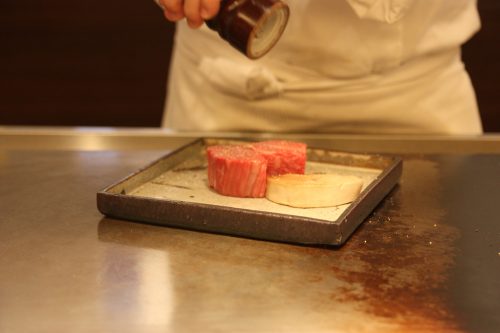 If you and your wallet feel like giving it a try (after all, high-quality meat has a price!), make a reservation at one of the most renowned steakhouses in Karatsu: Caravan. If it is just you and a couple of guests, I suggest you reserve a seat at the counter, so that you can observe the chef's cooking right before your eyes.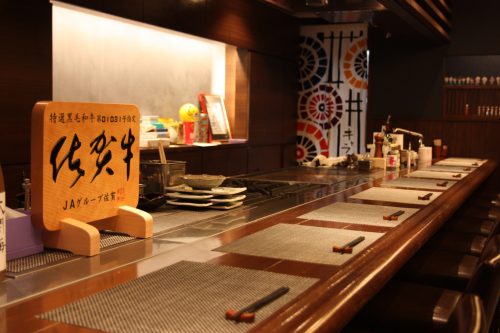 Several lunch menus are available, from the most meager pieces of meat, to the fattest (there is even foie gras!). As I had never tried Wagyu meat before, I chose a set meal to taste a bit of everything. It also comes with a salad as appetizer, a few soy sprouts, grilled vegetables and a bowl of rice.
Once you order, the show begins! Very proud of his work, passionate and experienced, the chef will not simply cook, but put on a proper live performance. Every gesture is precise, controlled and meticulous, be it in cutting the meat, cooking it or in assembling the presentation of the dishes.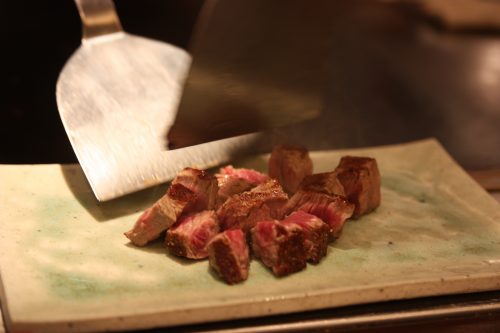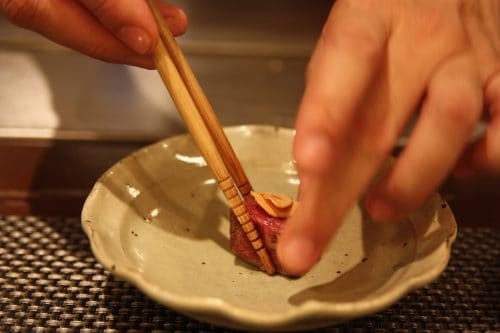 I would rather keep the surprise for you, but be prepared for some fiery tricks. The visual show continues in the plate – with carefully selected ceramics – and in the mouth, as the beef turns to butter in your mouth. Even though I am not so fond of red meat, I have to admit that this is the best beef I had ever tasted! Both cooked and raw (yes, I even tried beef sashimi), the texture is unbelievable, nearly changes state from a solid to a liquid when it hits your tongue. Ask for a recommendation of the best sake to pair with your meat, which will also be served in a beautiful ceramics glass.
And don't forget to tell him where you are from! Hailing from France, a small Eiffel Tower was put on my table as a decoration and even a French flag was printed and put on the wall.
Meeting the potters of Arita
For tableware and porcelain enthusiasts, Arita in Saga Prefecture is a must visit (and I must admit, a personal favorite)!
To give you a little bit of historical context about this unique city, you have to head back in time to the 16th century. Back then, the Japanese army had troops occupying parts of Korea and forced a talented Korean potter, Lee Sampyeon, to settle in Arita to share his Korean craftsmanship. There, he discovered a kaolin pit of good quality – the base material for porcelain making – and therefore managed to create white porcelain for the first time in Japan. It has thus been 400 years that Arita has been known as the birthplace of Japanese porcelain, and is now renowned in the entire country and even worldwide (particulary since the Paris Expo where it was first introduced to Europe) for its craftsmanship and refined creations.
In a way, Arita was meant to develop its porcelain activity. With its kaolin pit of course, as well as thanks to its resources in wood with the nearby forests, needed to make the kilns work, or even its river, water being a central element in porcelain making.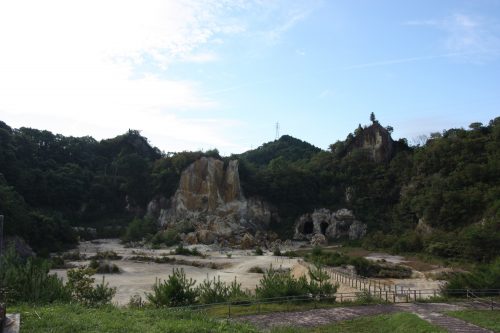 Take your time to stroll in the streets to discover the many witnesses of this rich past, more or less hidden at every corner. Starting with the Izumiyama kaolin pit, to get a closer look at this famous white clay. The view is quite impressive, with a lunar landscape in the foreground and green mountains in the back.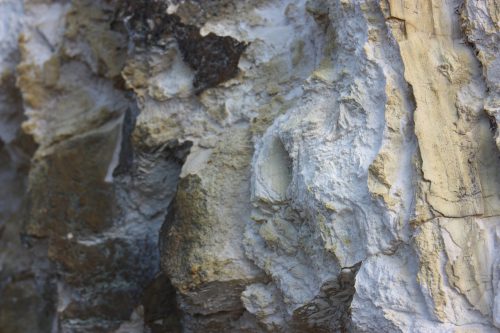 Look down at the paved road underneath your feet, interspersed with bits of porcelain. No doubt we are in a land of potters!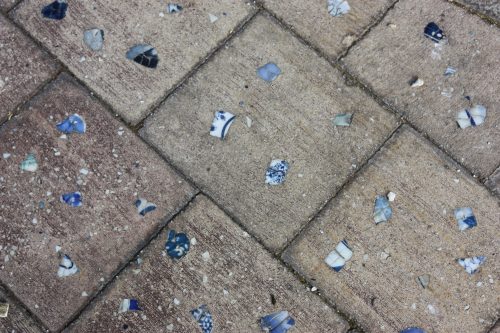 Keep going towards the Uchiyama historical district, registered as an Important Preservation District for Groups of Traditional Buildings since 1991.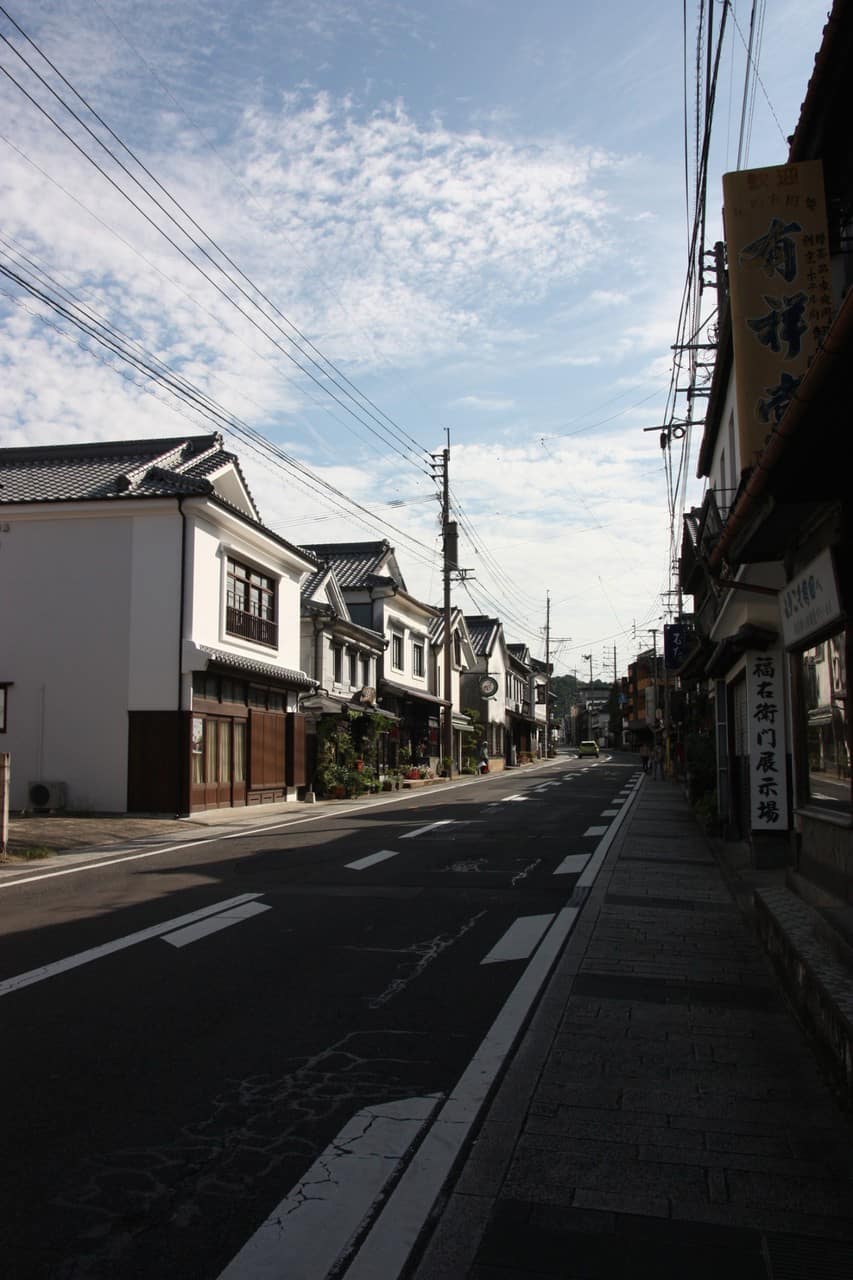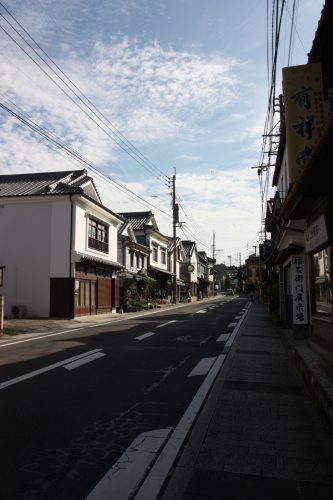 Located in a valley stretching 2km long, potters settled their workshops and shops along the street as early as the 17th century. Being actively preserved, the houses are constantly maintained and renovated, making it very interesting to visit, as if the passage of time never left a mark on Arita's buildings.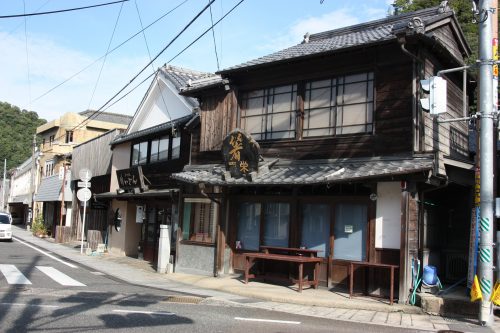 A small plate made of porcelain is placed on some of the historical storefronts of the street, indicating their original date of construction.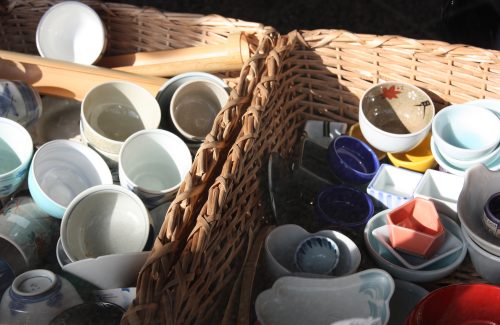 And each and every storefront has a unique authentic charm to it; the shop windows are tempting and full of treasures.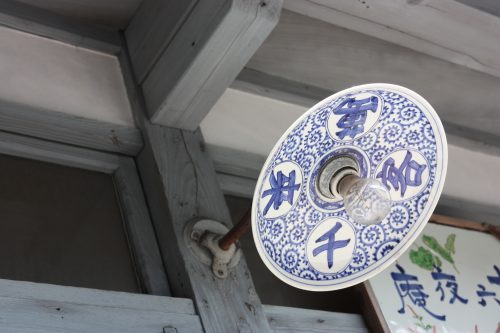 Walking towards the smaller streets, parallel to the main one, you will come across the highlight of Arita: walls made of exposed bricks. Called tombai walls, these buildings were typically made from the recycled bricks of former porcelain kilns. As you look closer, you will notice that many of them are actually carbonized.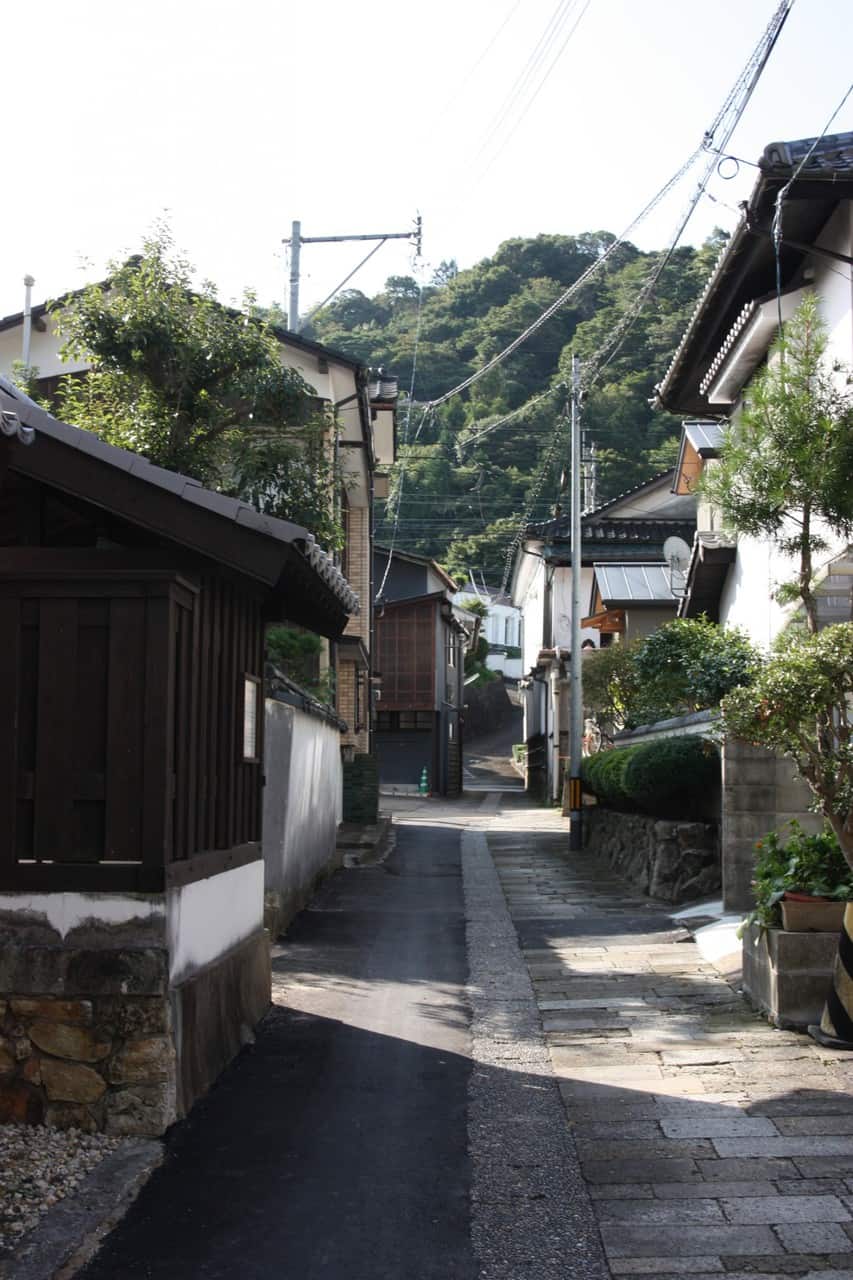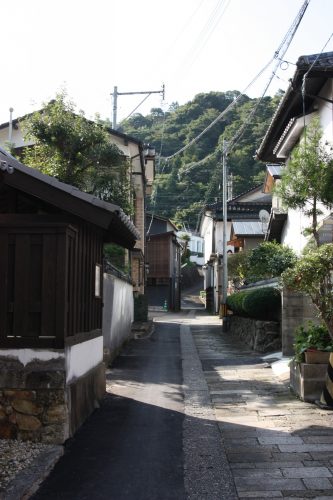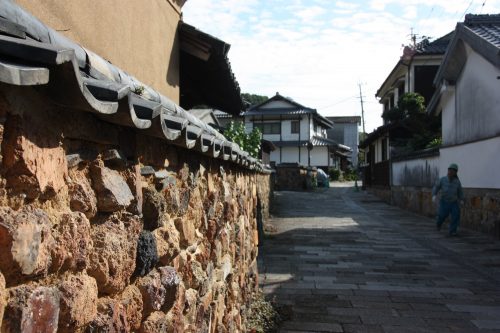 Another architectural feature not to be missed: Tozan-jinja Shrine.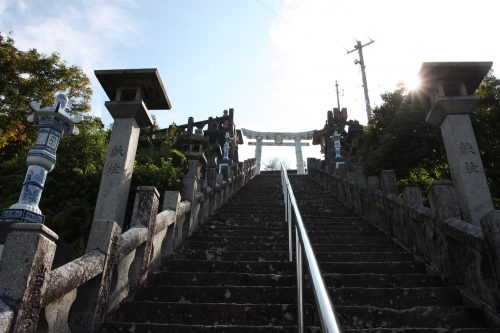 You might witness its entrance by a railway, then you'll be surprised to discover its massive torii gate entirely made of porcelain!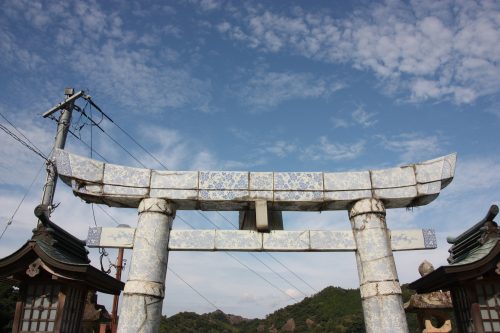 Built in honor of Emperor Ojin and the Korean potter Lee Sampyeon, this shrine is decorated with porcelain in all corners, from the two guardians to the lanterns, as well as many other ornaments.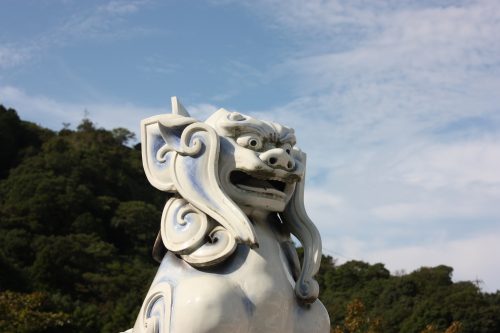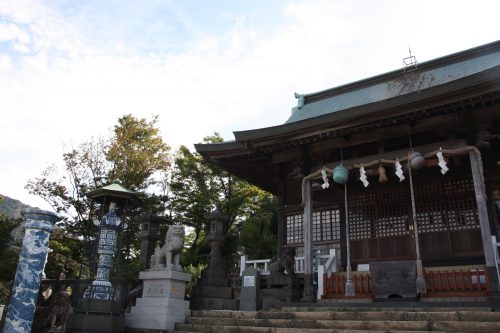 Visiting this shrine allows you to climb up to observe the city view.
If you are interested in learning more about Arita's history and the art of porcelain making, you should definitely visit one of the city's museum/art galleries. Many families of master potters have been settled here for more than fifteen generations and continue to keep the family's reputation alive today. One of the most renowned of them, the Kakiemon family, is famous for having created the first glazed porcelain decoration.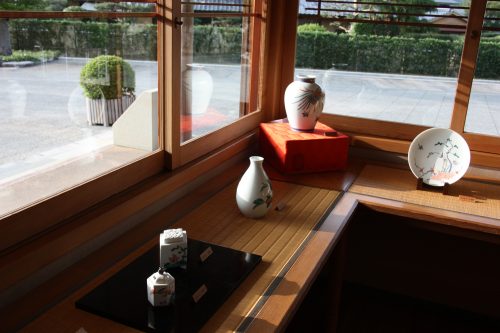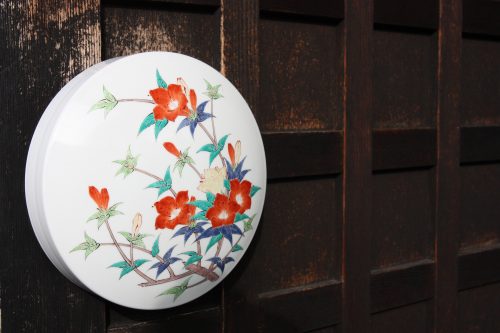 In their elegant museum dedicated to ancient porcelains, you can admire some of the most refined creations that the family has produced over the past 380 years. Usually closed to the public, I also had the opportunity to go to the back of the museum to discover the traditional fire kiln that can still be operated today.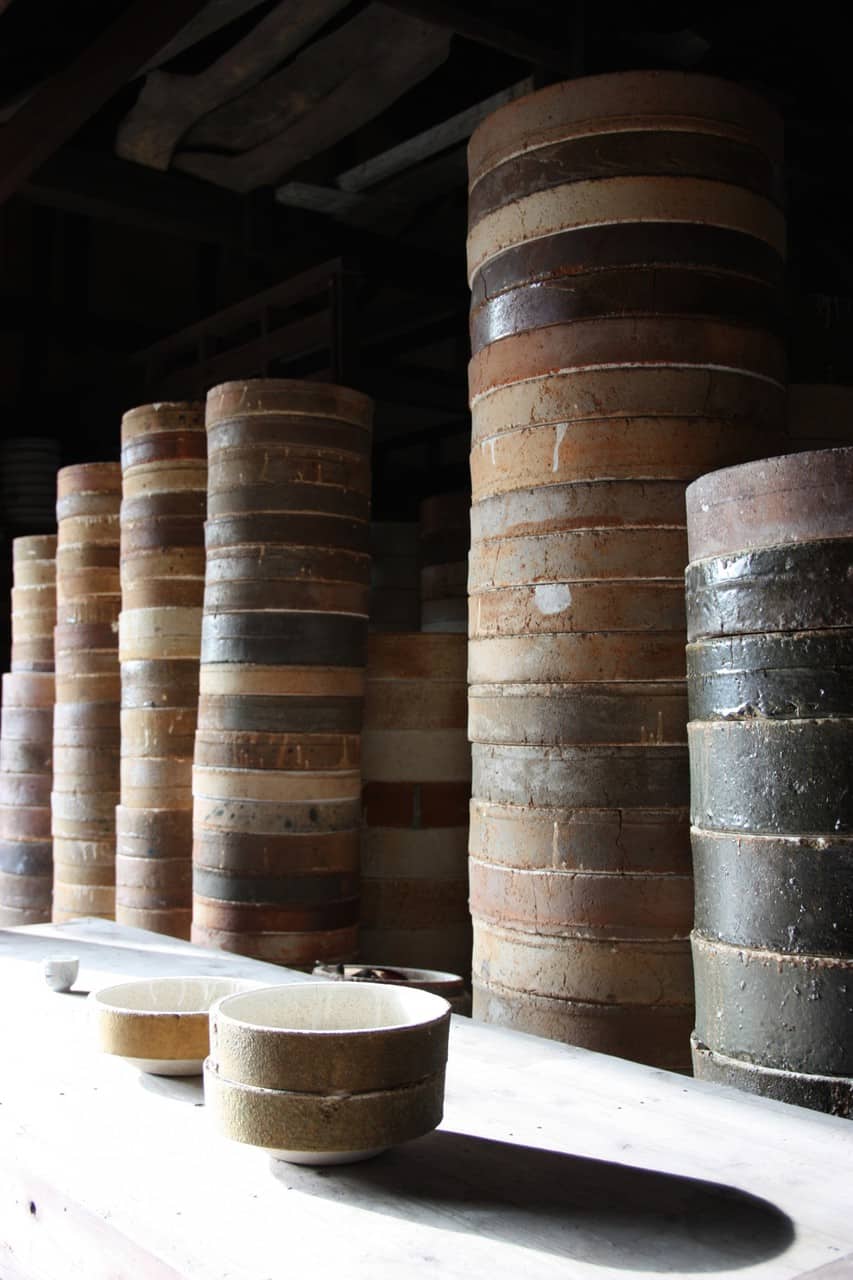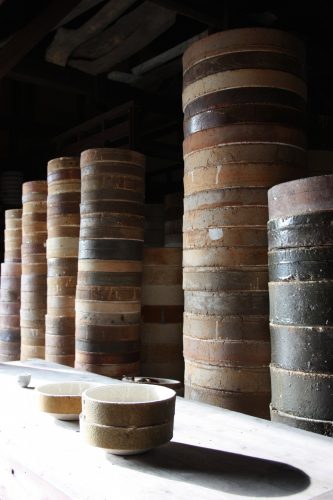 To keep going with the famous names in the porcelain world, you can also visit the Imaemon Family Museum, which also introduces an impressive collection of works of art, along with a few tools that have been used by the potters of the family from one generation to generation.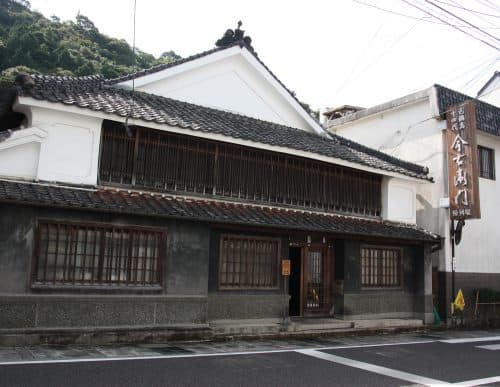 Potters still in activity in Arita today, traditional fabrication techniques live on, but the influences and designs evolve more and more to best match the tastes of a younger customer base, including a few Westerners. Visiting the Shinemon shop and workshop, I could see that dynamic in effect.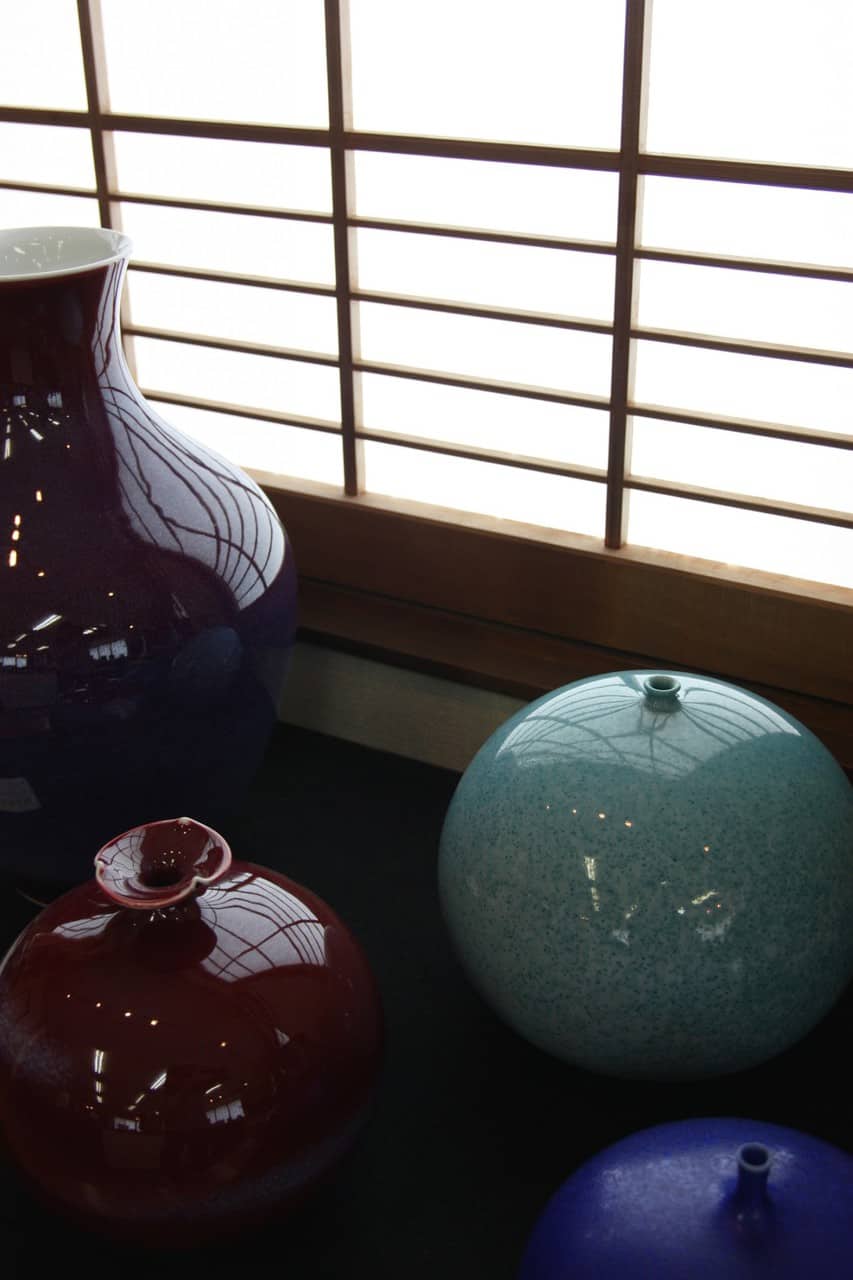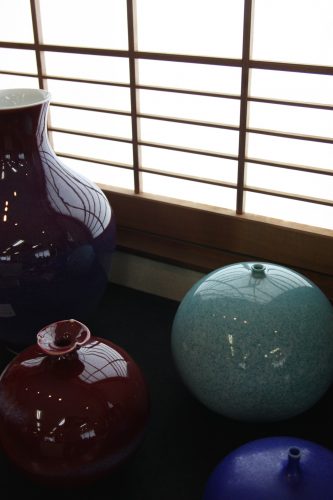 The potters, a father and his two sons, explain that they can see the preferences slightly change depending on their customers, their blue creations for example having more success with Western customers. Even though a burgundy glaze is their signature color, they can thus adjust their offer depending on the audience they want to reach.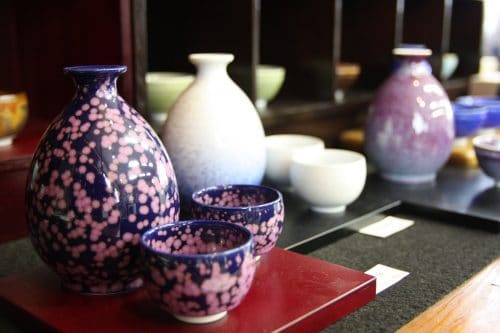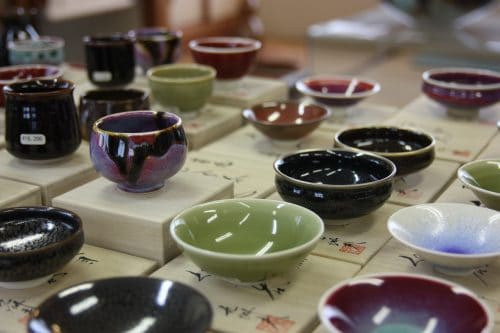 We had very interesting conversations about the balance between art and business that was followed by a tour of their workshop, a fascinating space where you get to see the creations come to life, step by step.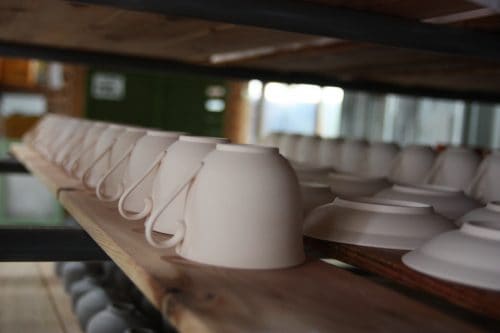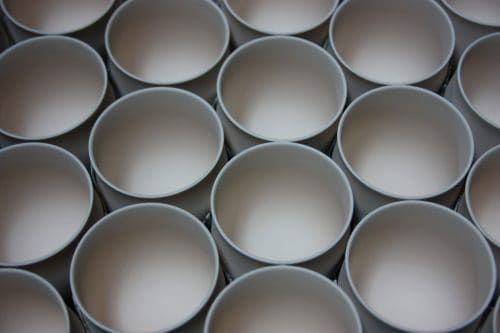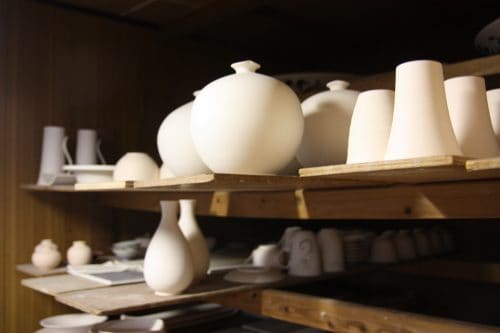 I realized how challenging and meticulous this art was, as I was explained that an average of 50% of the production ends up being destroyed because of imperfections, whatever big or small…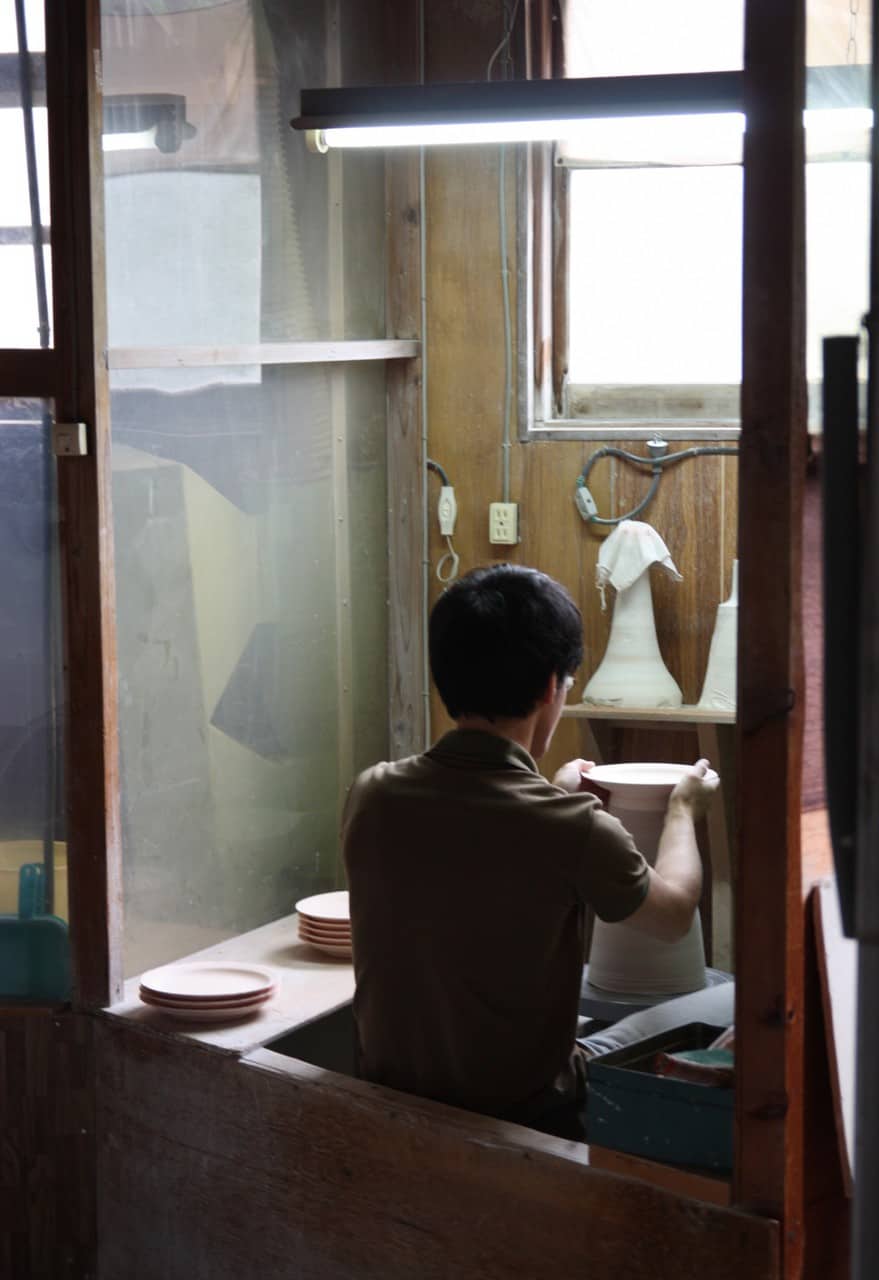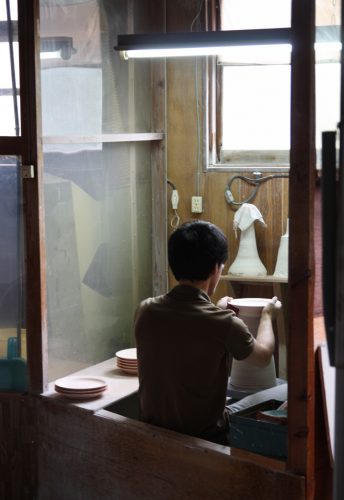 If you would like to put your patience and crafting techniques to the test too, note that several lessons are given throughout the town's workshops to learn more about pottery making or porcelain decoration. As for shopping, to bring home a souvenir that is typical and 100% local, take a walk in Arita Serà, a shopping street including 24 shops dedicated to porcelain and ceramics.
I could keep talking about Arita for hours, but I highly recommend you to go there and experience the unique atmosphere of the town for yourself! Just one last thing you should know: it is a rather quiet town, with shops and workshops that don't open their doors before 9 am. So no need to go there too early in the morning. And if you wish to visit the town in a festive and lively atmosphere, plan your trip at the same time as the ceramics market taking place during Golden Week and in autumn.
Dinner and night time at Arita Huis
And as there is so much to do in Arita, you one day may not be enough to explore it fully. If you plan to spend the night there, I can only recommend you book a stay in the brand new concept hotel Arita Huis.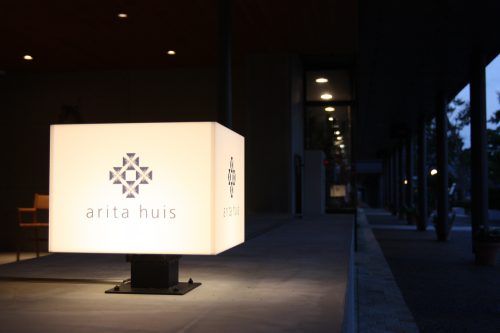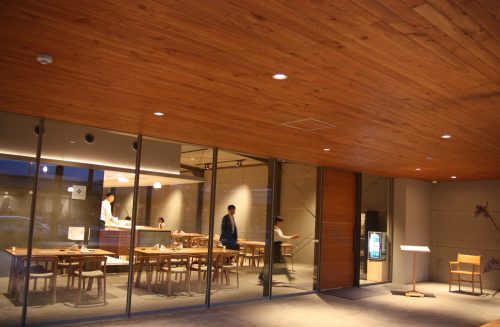 With only 11 rooms and a restaurant that can welcome as many as 48 guests, this building is beautifully designed. Both sleek and elegant, it was born from a collaboration between Japanese and Dutch designers. A fusion of styles that can be felt in its decoration with Scandinavian tones, combined with a touch of Japanese minimalism.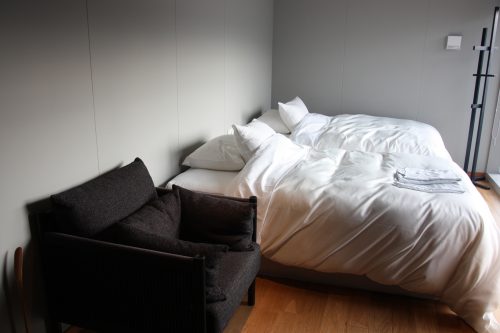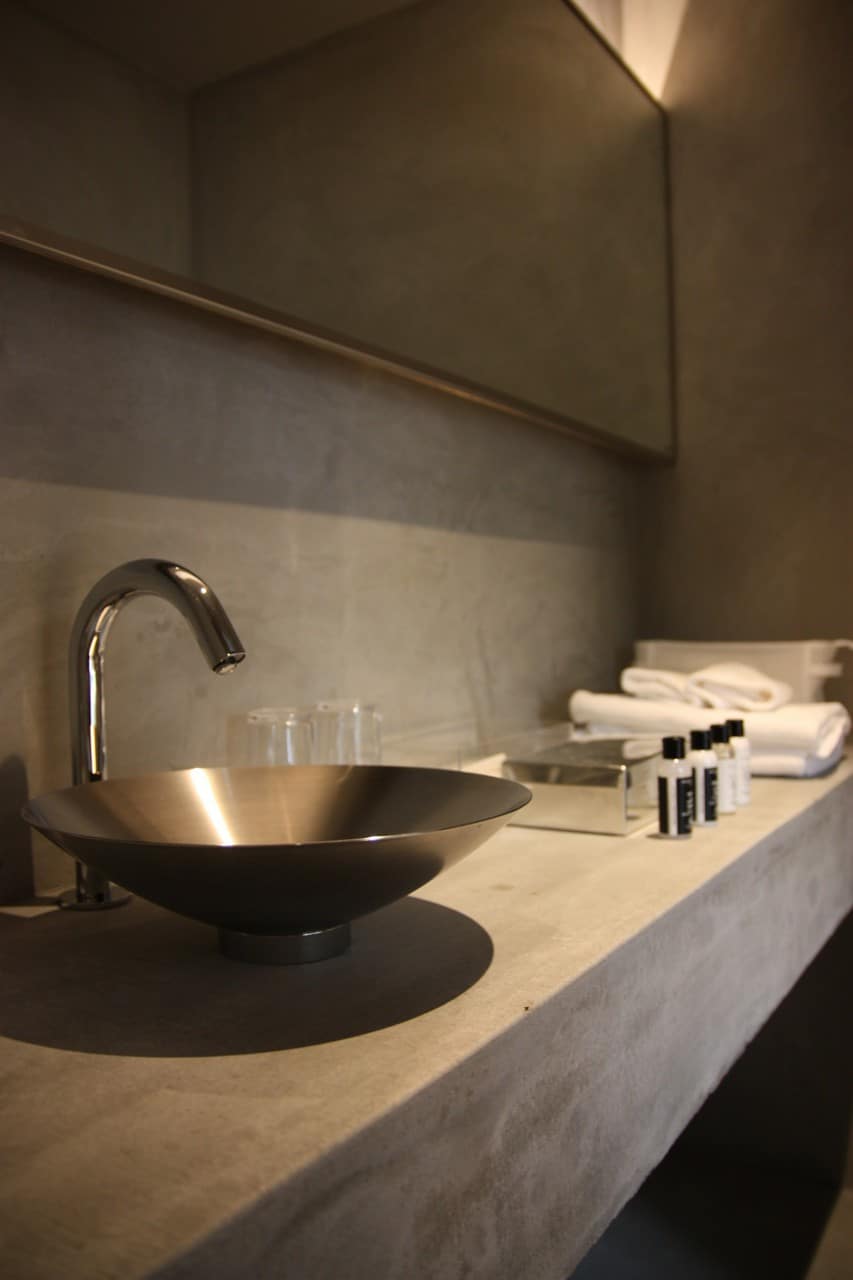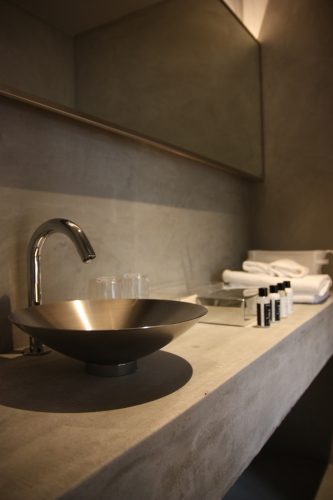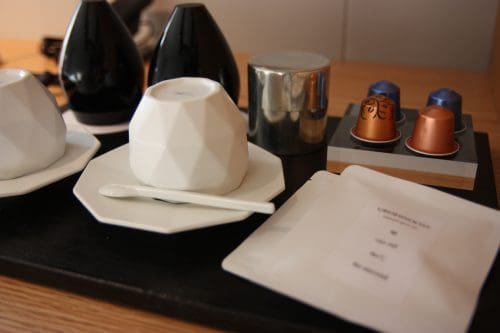 On the back, mainly made of wood and concrete, all the details are carefully thought of and arranged: cosmetics in the bathroom, Nespresso machine in the bedroom, gentle music in the restaurant.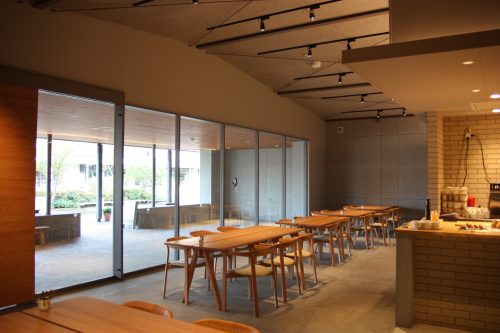 Dinner, prepared in the open kitchen just next to your table, highlights local products in a cuisine and presentation of Western inspiration. A delight for both your tastebuds and your eyes, with an exquisite presentation.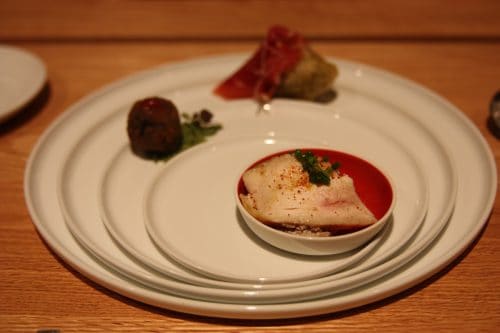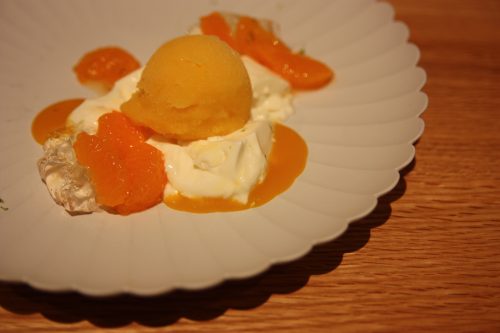 We are in the city of porcelain after all, so it is no wonder that the tableware is as important as what it contains. A simple pleasure for a ceramics enthusiast like myself, you will get to choose the tableware on which your dinner will be served! Three different styles will be offered, either traditional, contemporary or from designers. This place being should also be thought of for longer stays, you might even come across an artist in residence there.
Saga Prefecture in a few addresses