Is it just me or does snow make everything more magical? Maybe it's because, as an Australian, I never had to shovel the stuff, but I really do love those little fluffy crystals. That said, when I heard about the "snow country's little Kyoto," I knew right away I had to make the trip.
Welcome to Iiyama, Nagano! Under 2 hours away from Tokyo on the shinkansen bullet train (8430 yen or free with your JR pass), getting there is a breeze so you can make it a day trip or stay over in one of the many traditional farmhouses (and why wouldn't you!).
Iiyama claims the name "Snow Country's Little Kyoto" for three reasons. First, it is located in the north of the Nagano prefecture, which equates to a heap of snow between mid to late December and March/April. Second, like Kyoto, the area is rather sacred and is the home of many authentic temples of historical significance. Finally, the "little" comes from the nature of the area. Whilst by no means "little" in the sense of area (it is actually quite huge), Iiyama is little in a rustic way. Because the focus seems to be on a rural, traditional Japan, the people of Iiyama seem to make active efforts to keep the natural beauty of the area alive, and avoid becoming just another modern tourist ski resort.
The Many Areas of Iiyama
I mentioned that Iiyama is big, right? Well the area can be divided into six separate sections. In Central Iiyama, you can find the many temples that give it the "Kyoto" title, as well as the ruins of a castle. The highlights of Iiyama city for me, however, are the traditional arts and crafts centers where you can learn to make your own Japanese crafts. At the Iiyama Handicraft Paper Studio, you can learn to make traditional Japanese paper arts. Other arts include metal working, lacquerware and papermaking.
In the Madarao and Nebekura areas you will find yourself deep in nature, where activities include nature walks, other outdoor activities and flora and fauna viewing. In Madarao, the over 50km long hiking path "Shin-etsu" trail begins. It is in season from June until October, and then in the winter we can enjoy snow shoeing around with local guide services. If you plan to go to these areas, I recommend stopping by Nabekura Kougen Heights "Mori-No-Ie" as an accommodation or a convenient visitor centre.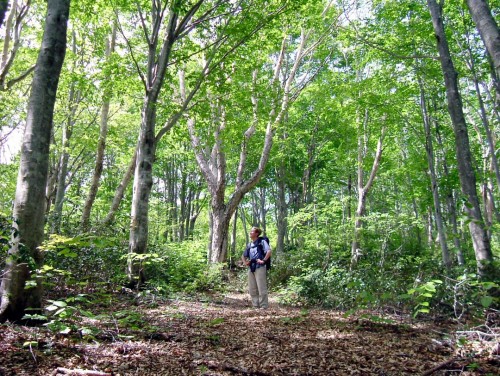 In the Hokuryuko Lake area one of the biggest non seasonal highlights of Iiyama is most certainly the Kosuge shrine, which dates back 1300 years! The shrine area is quiet large, and the approach to the inner temple takes around an hour. Along the path are many sacred rock formations and a wonderful avenue of cedar trees.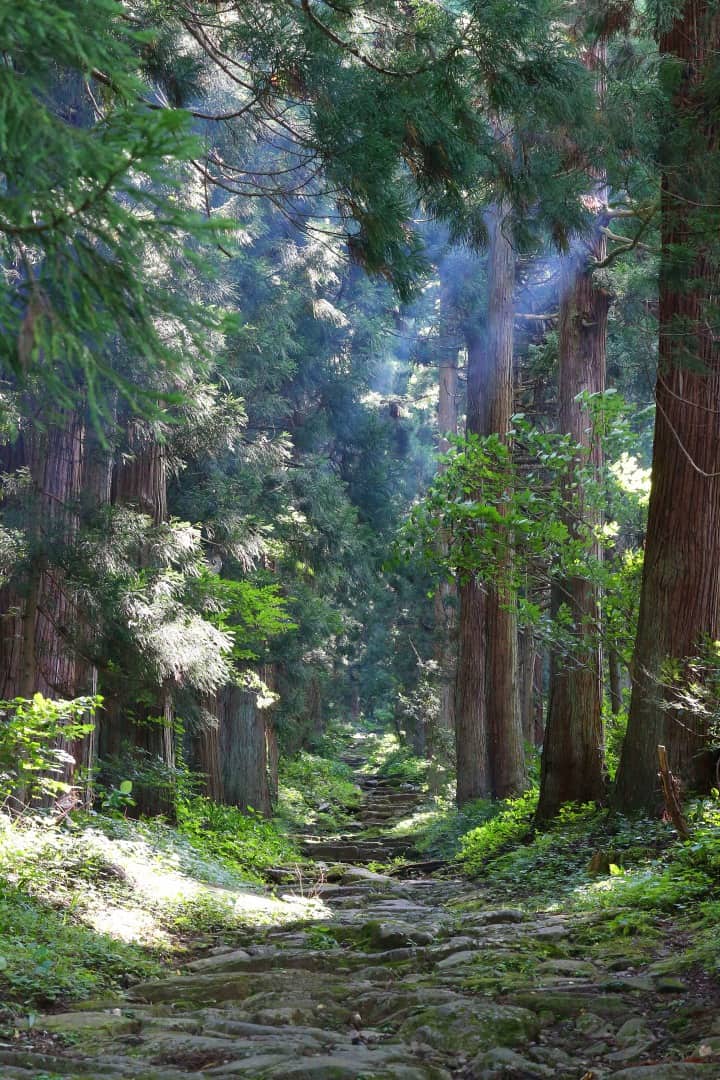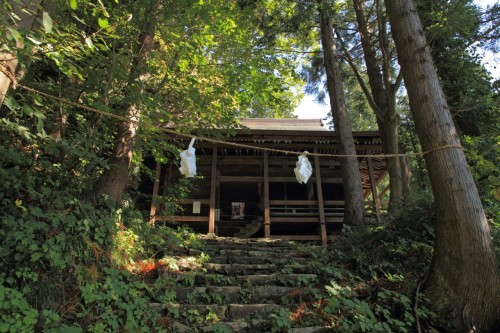 The interesting story about Kosuge involves a lord who met a woman at the Shrine. For him it was love at first sight, and the couple soon married and had a healthy child. Since that event, the area has become famous as a place to pray for match making and marriage. Many young couples come here to propose or pray for a good match. If you are thinking of proposing during your vacation in Japan, there is no better place!
Finally Iiyama also has the area "Shinanotaira", where every year a snow festival is held!
Check Out the Iiyama Nanohana Flower Festival!
Spring is just about here! In spring, you will see huge nanohana flowers blooming with the snow covered Japan Alps in the backdrop. Nanohana flowers in this area are better known as the flower of Nozawana (Japanese rapeseed vegetable, from the mustard family) which are very popular when pickled. It is quite a photogenic scene! The locals hold the Nanohana Flower Festival in Iiyama City Nanohana Park every year. Thirteen hectares of fields are covered in yellow canola blossoms. The bright flowers are backed by the Chikuma River and the snow-capped Sekida Ridge. Festival events include a parade, Nordic walking tours, an Oborozukiyo musical performance, and other mainstage entertainment. You do NOT want to miss it!
Attention: The Annual Iiyama Nanohana Flower Festival⁠ scheduled for April 11-12 2020 has been canceled amid coronavirus concerns, but springtime lovers can still enjoy the sight of the Nanohana flowers in Iiyama City Nanohana Park.⁠ More information (in Japanese)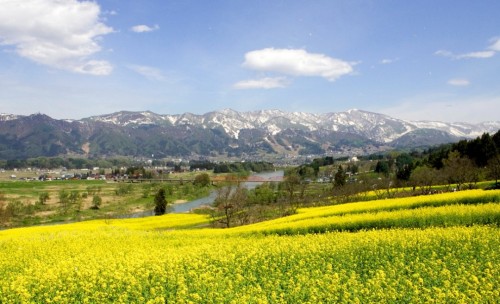 But if you happen to miss the festival, there is no need to worry! You can see the canola blooms from the end April to early May, and, if you are lucky, you will capture photos with cherry blossoms since the cherry blossoms in Iiyama typically bloom from the middle of April to the end of April.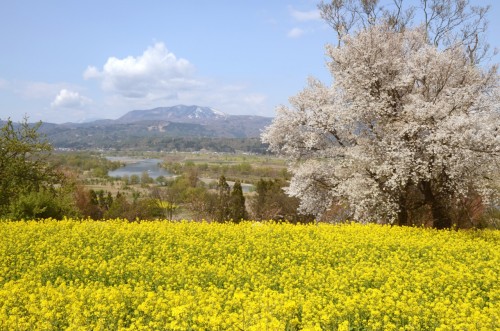 Local foods are so important to try, and there really is something special for every season of the year! You can enjoy the many local and fresh Iiyama specialities such as mountain vegetables in spring, fresh local vegetables in summer, various kinds of wild mushrooms in autumn, and "Noroshi Nabe", a soup made with miso, pork, local vegetables and local mushrooms in winter. Noroshi Nabe is enjoyed inside a snow hut, but you must make a reservation in advance. Luckily for us, it is a very easy process and the form is completely in English!
Whilst Iiyama is easy to visit as a day trip thanks to the shinkansen bullet train, I really recommend staying overnight at one of the many accommodations to allow time for all the possible activities!
Need more information? You can find up to date information about Iiyama's history, sightseeing locations, accommodations, food, and transportation by clicking on the link below:
http://www.iiyama-ouendan.net/en/
Sponsored by Shinshu-Iiyama Tourism Bureau