That day was quite gloomy and dull. On the top of that it was raining. However, unpleasant weather conditions did not stop us from traveling and discovering the beauty of Kagoshima Prefecture. We were quite stubborn to be close with the nature and find hidden and long-forgotten shrines. One of them we really wanted to visit was Water Shrine due to its popularity and interesting legend circulating among local inhabitants since ancient times.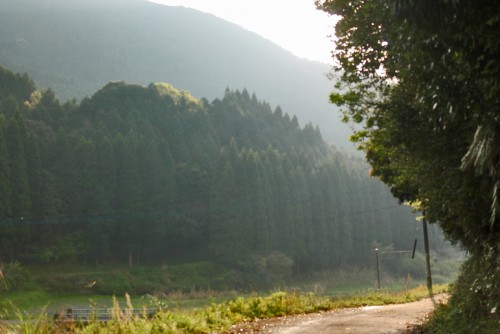 As we begun exploring picturesque and scenic mountainous areas of Minami kyushu we encountered magnificent Waterfall Shrine built in the rocky and sharp landscape, just next to the massive waterfall. Shrine of intense and vivid orange color was in a stark contrast to the green density of the trees.  Abounded by people many years ago, it was standing high above the ground level, slowly deteriorating and turning into ruins. Sad, empty and quite noble it had a special charm. Apart from the sound of waterfall and cheapening birds we could not detect and human presence in this remote place in the mountains. You could say it belonged entirely to the nature.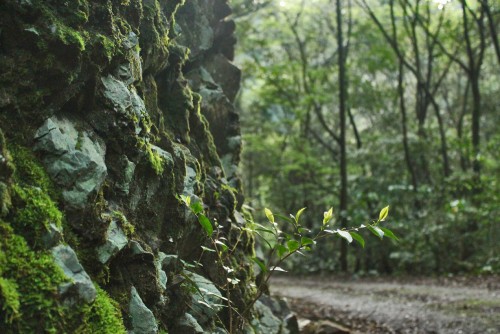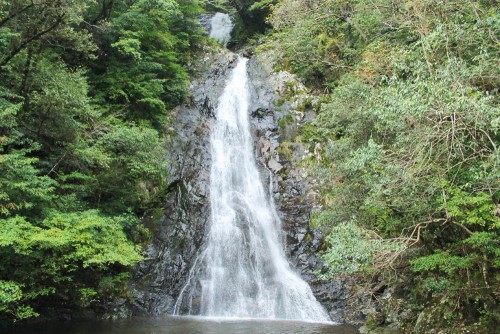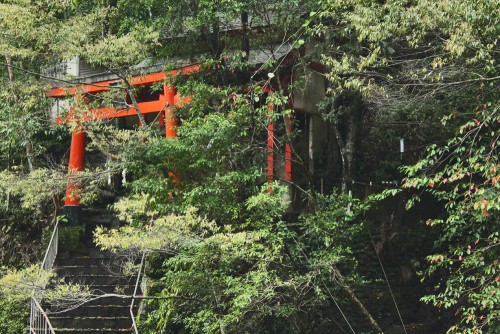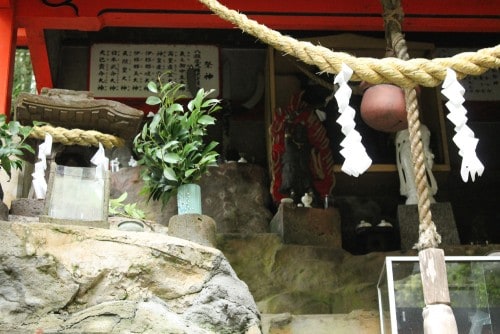 Once we drove again we stopped in a beautiful little town, called Kawanabe. There, we were supposed find the Water Shrine. As we approached the Iwaya Park the scenery changed completely. At first sight,  it slightly resembled a green landscape of medieval England with its stone arched bridge above clear river as a main focus point. However, as we walked further and deeper into the park's panorama we finally could see stone gods sculptures so typical for Japanese rural scenery. And then we finally reached the premises of little Water Shrine.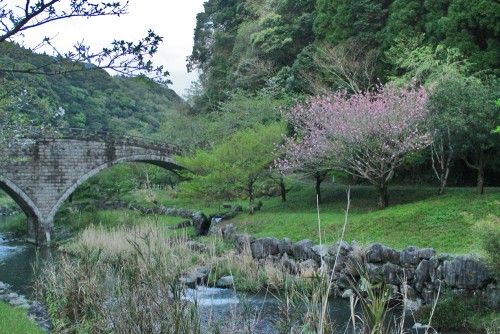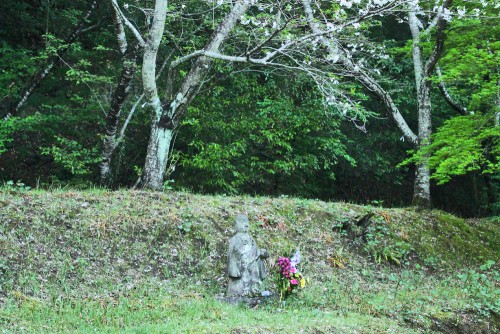 Built in 16th century next to a small current of a drinkable spring water worships the Water God, called in Japanese language Mikumarinokami. Indigenous people due to lack of sufficient scientific knowledge explaining never-ending circulation of the spring water dedicated the shrine to the God who is believed to live in its currents. Beautiful in its construction and the use of natural wood stands there firmly bearing only minimal traces of time that has passed.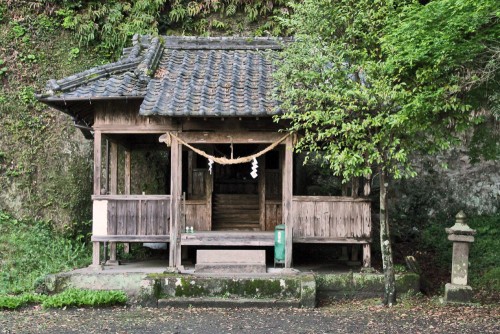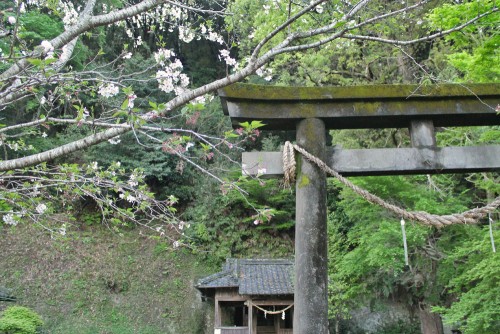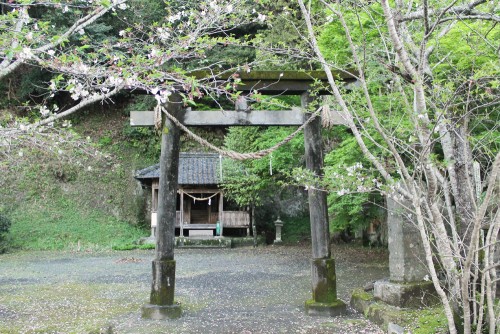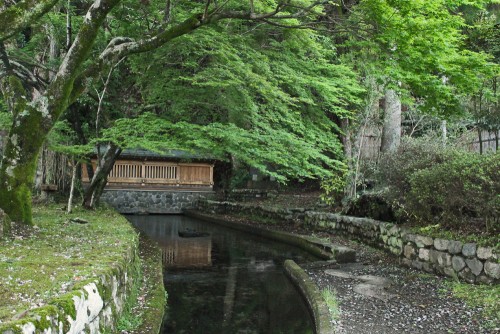 The whole serene and relaxing atmosphere that surrounds it gives the whole place a special mystic vibrancy. Even though it was raining that day and it was quite cold as for this time of the year we could not stop strolling around. We just felt it is Japan we love the most – connected with nature, devoted to sustaining the traditions and simply beautiful.
Useful Information
The best way to get to Kawanabe is to rent a car: here
| | |
| --- | --- |
| Name | Kiyomizu Iwaya Park |
| Category | Shrines and park |
| Address | Kawanabecho Kiyomizu, Minamikyushu 897-0202, Kagoshima Prefecture |
| Access | [map]Kawanabecho Kiyomizu, Minamikyushu 897-0202, Kagoshima Prefecture[/map] |
| Opening Hours | n/a |
| Price Range | n/a |
| Payment options | |