Sponsored by Tourism Oita
Oita Prefecture has plenty of tourist attractions on offer, but you will not likely find Saiki Castle Ruins in your typical tourist guide. Known as one of Japan's premier samurai towns, Saiki may be worth a visit on your next trip to the prefecture.
Getting to Saiki
You'll need to take the H73 bus bound for Ootemae (大手前バ ス乗り場), which picks up at a bus stop directly in front of Saiki Station. The bus costs 140 yen.
From there, you will arrive at the destination shortly.
A little history
Check out this 700-meter long road given the name, "The Way of History and Literature (歴史と文学のみち)" which stretches from the Otemonzeki ruins to Youken-ji Temple. In 1986, it was designated one of the Top 100 Roads in Japan.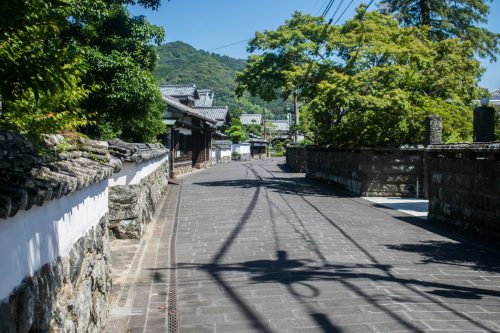 Visit Saiki, the Samurai Town
Cobblestone streets and statues will guide you time travel back to the age of the samurai. You may find some panels alongside the road, telling you stories and allowing you to develop a deeper understanding of this historic place as you walk (although most panels are only written in Japanese).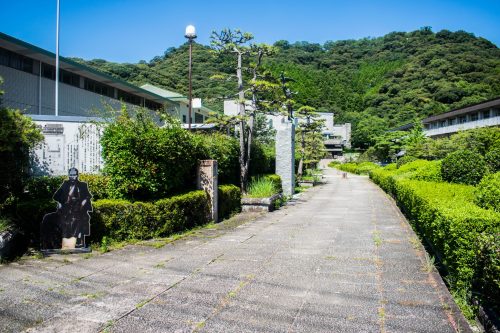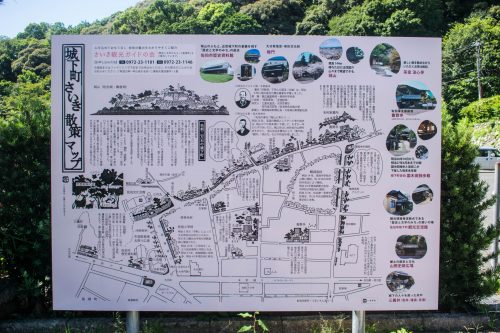 Mixed in with modern buildings such as schools or houses, are the historical structure of Saiki, giving me the feeling of a juxtaposition of modernism and tradition, which is such a special part of Japan. You will also come across a church. This mix of the beauty of Japan and its different traditions and cultures makes it a special destination.
I saw very few cars passing during my visit. In other words, you can take your time as you stroll down the stone path.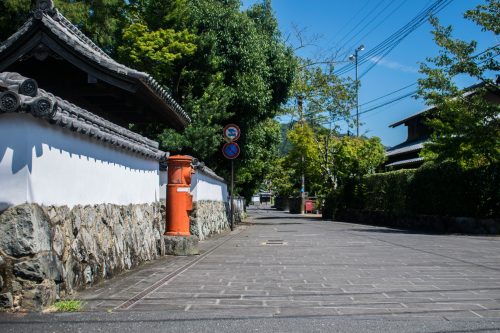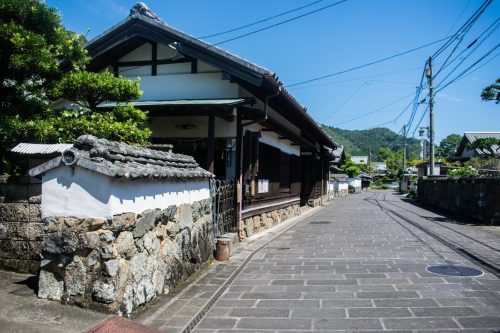 The old houses and their old lanterns can be seen, and if you listen closely you may hear birds singing songs. Using your imagination and all your senses you can paint a vivid portrait of the times of the samurai. This is a small escape from the hustle and bustle of Tokyo's many urban centers.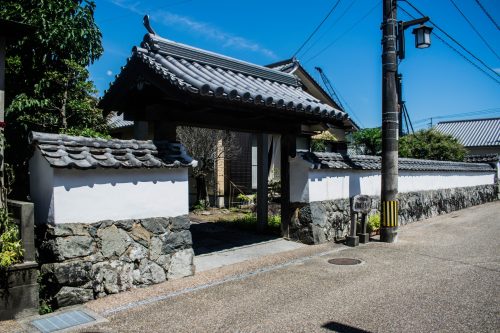 Take a look at Mt. Shiroyama in the background, which gives the walk even more charm.
If you take a closer look at the architecture, you will notice the precision and beauty of it all. I found the roofing especially interesting, as shown in the photo below. As for old buildings, they are maintained well but still bring to the neighborhood the essence of Japan's feudal past.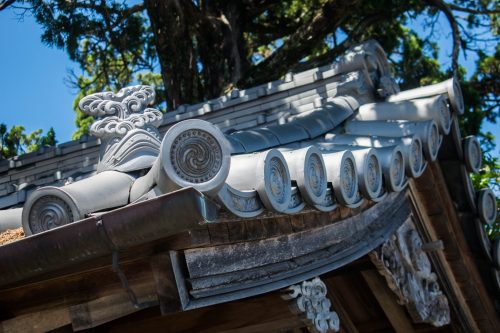 Other activities
The large paved driveway is a traditional road between remains and ruins. If you feel like it, you can enjoy tea at Kyushintei Tea House on the road.
If you'd like to spend more time educating yourself, then the Doppo Kunikida Memorial House will give you a little more knowledge of Saiki historic past.
You will also find a place to rent a bicycle on the road if you want to experience a cycling tour of the city.
Pricing:
Adults: 300 yen for 3 hours
Children: 200 yen for 3 hours
You will also find a temple to visit. The stone path continues into the center of a beautiful garden.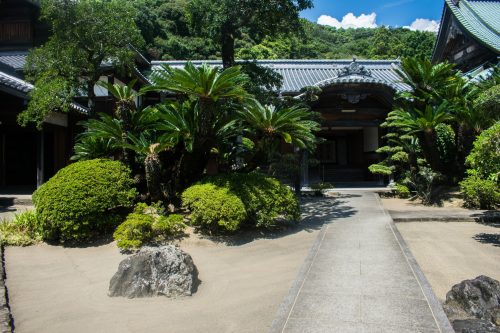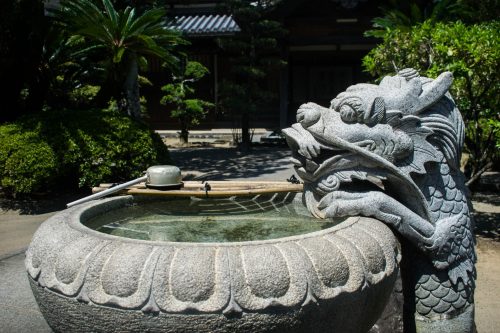 Go further
If you have time and like hiking, visit Mt. Shiroyama nearby. You can see remains of stone walls which were built in 1606 and are a well-known symbol of Saiki City. You can start your hike with a beautiful climb at the center of the forest. The air is fresh during Japanese summer.
The area is also known as a popular sightseeing spot for cherry blossoms, and holds an annual spring festival.
Conclusion
Far from a beaten path, a trip to Saiki Castle Ruins will make Japanese cultural enthusiasts delighted, especially those who are interested in the samurai period. So it is a short trip into the past that has kept its appearance of the past.
Map: