The Hamamatsu region in Shizuoka Prefecture is located in a privileged natural environment. With its impressive mountains and over 800 different types of plants inhabiting the area, Lake Hamana (the tenth-largest lake in Japan), and shores lapped by the Pacific Sea, this region offers a variety of tourist spots and outdoor activities. In addition, Hamamatsu is filled with a multitude of traditional Japanese attractions and experiences where you can learn more about the history of Japan.
In Lake Hamana's northern area, five Japanese temples are designated by the Japanese government as Important Cultural Properties. This group of temples is known as Kohoku Gozan. It is a highly recommended route if you enjoy exploring sacred sites and delving deeper into Japanese history and culture like me.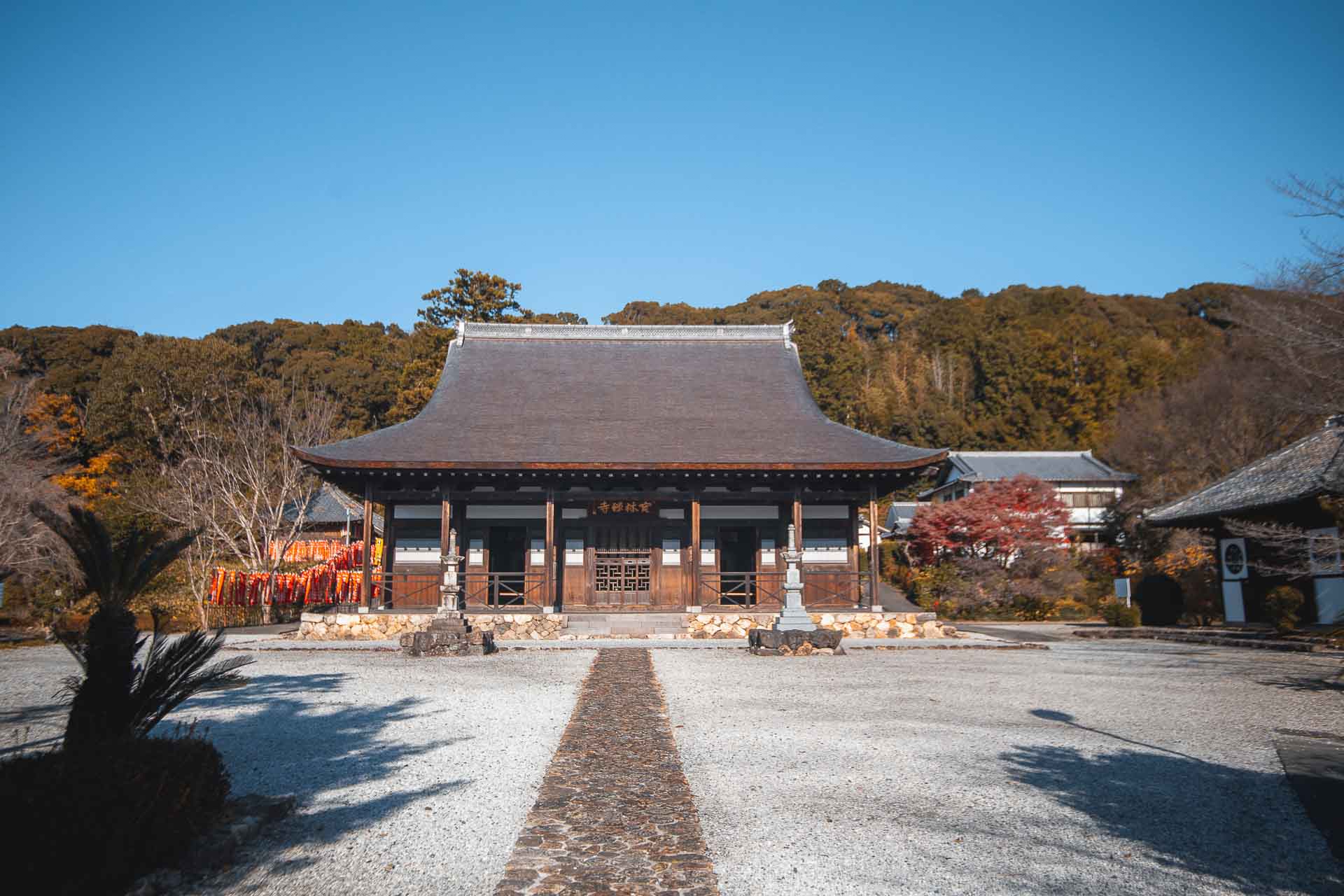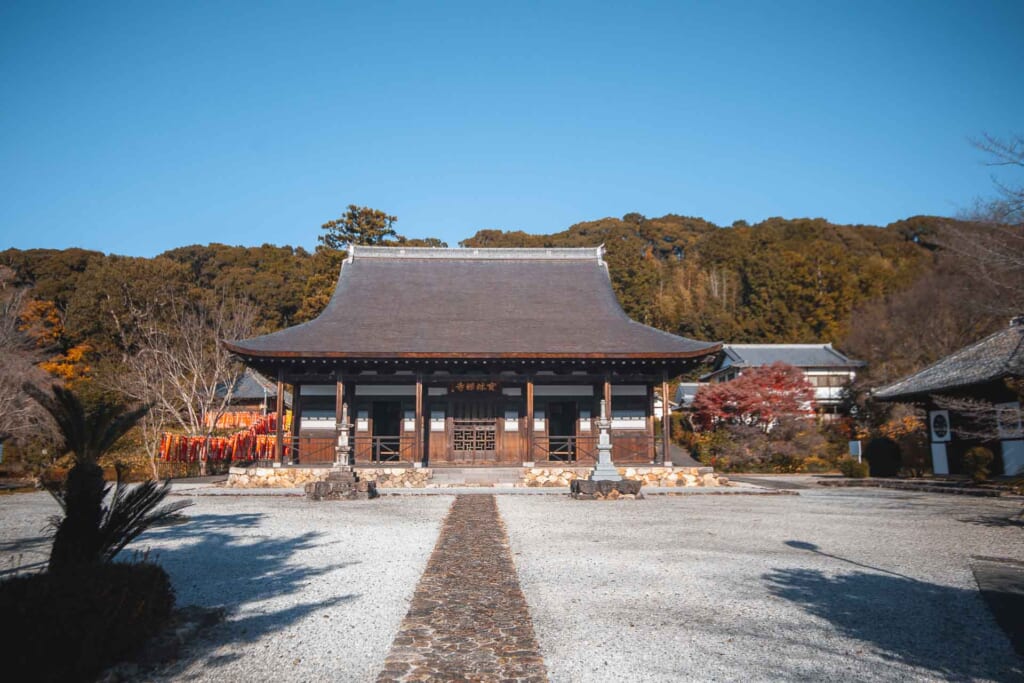 What is the Kohoku Gozan Meguri Temple-Hopping Tour in Hamamatsu?
On my first trip to Hamamatsu, I visited the great Lake Hamana (浜名湖), with beautiful scenery that inspired prestigious Japanese poets. The northern area of the lake is known as Oku-Hamanako and is sprinkled with ancient temples and shrines, including Kohoku Gozan.
Kohoku Gozan is the collective name for five temples in this region that have been designated as Important Cultural Properties by the national government due to their significant historical legacy. It includes Shosan-Horin-ji, Makaya-ji, Daifuku-ji, Hoko-ji and Ryotan-ji. These temples were built between the Nara period (710-794) and the Edo period (1600-1867) and have survived today.
One of my favorite hobbies involves visiting Japanese temples and shrines. So, when I heard about Kohoku Gozan in Hamamatsu, I couldn't let the opportunity pass me by to explore these important sacred sites. During my route, I met some Japanese tourists and many local people who kindly explained to me some characteristics of the temples and many other anecdotes and stories of the region.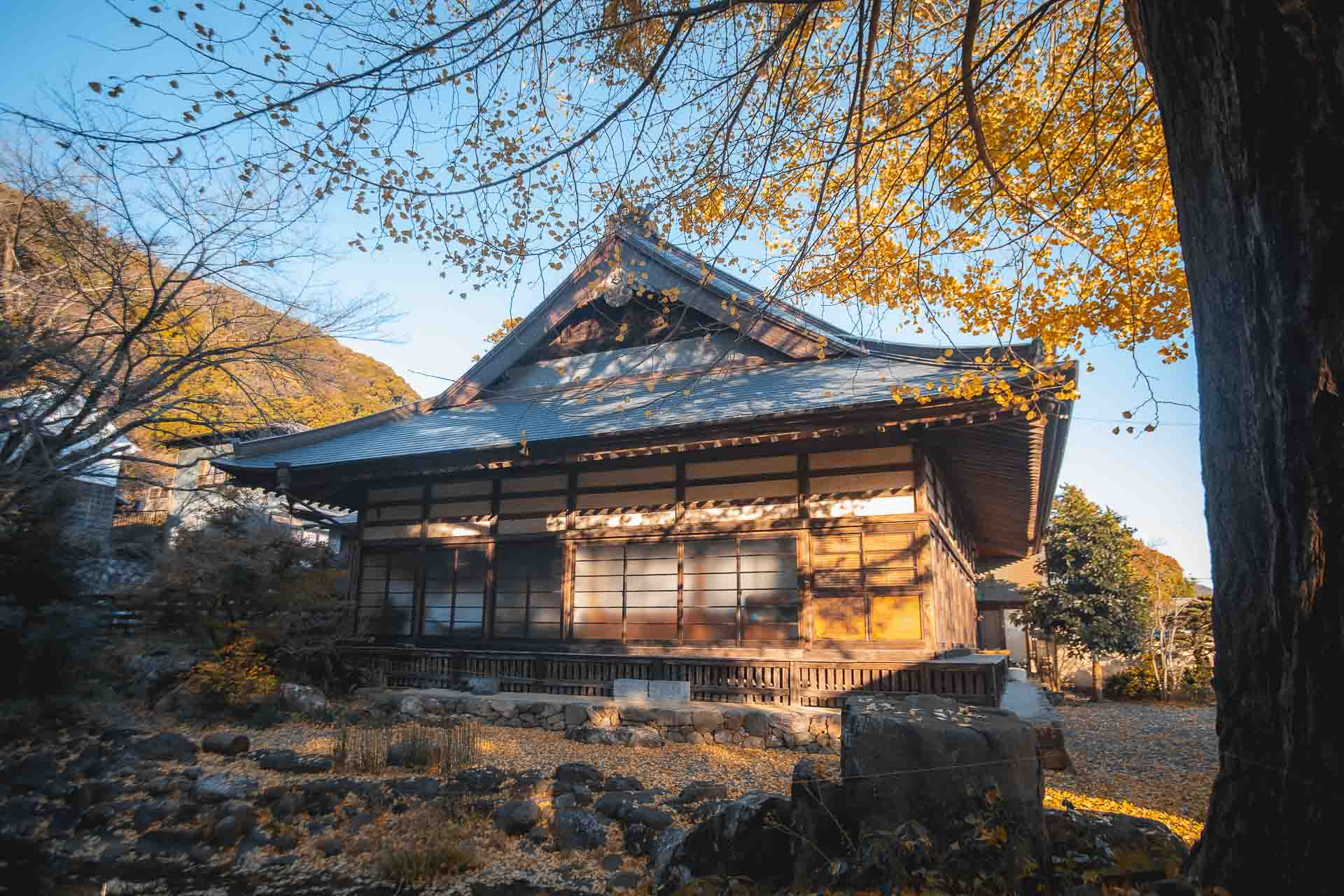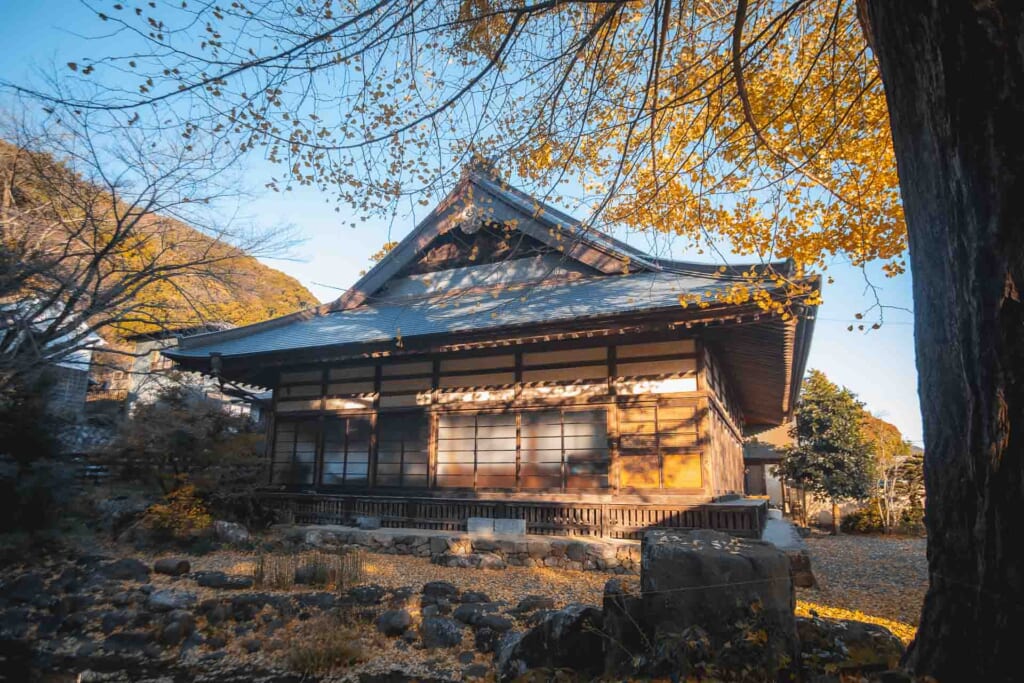 Shosan-Horin-ji Temple
Shosan-Horin-ji Temple was established in 1664 by a Chinese Zen master. This monk, known as Dokutan Shoei (Duzhan Xingying was his Chinese name) arrived to Nagasaki port in 1654 together with 30 other disciples following his master, Ingen Ryuki, to serve the Chinese population there. Dokutan was invited to found this temple by Kondo Sadamichi, a high-ranking samurai who ruled this region at that time.
Shosan-Horin-ji is remarkable for its distinctive Chinese-style architecture. This style was inspired by Dokutan's master, Ingen Ryuki, who founded the Ōbaku school of Zen in Japan. The temples of this school were strongly influenced by the Ming culture, which was dominant during the time when Ingen, Dokutan, and the other disciples arrived in Japan.
Both the worship site and the head monk's residence have been designated as Cultural Heritage of Cultural Importance. My visit started by entering the Butsuden (佛殿, literally "Buddhist Hall"), the central worship place, where I found three Buddha statues surrounded by 26 imposing figures of celestial deities that seemed to gaze down at me.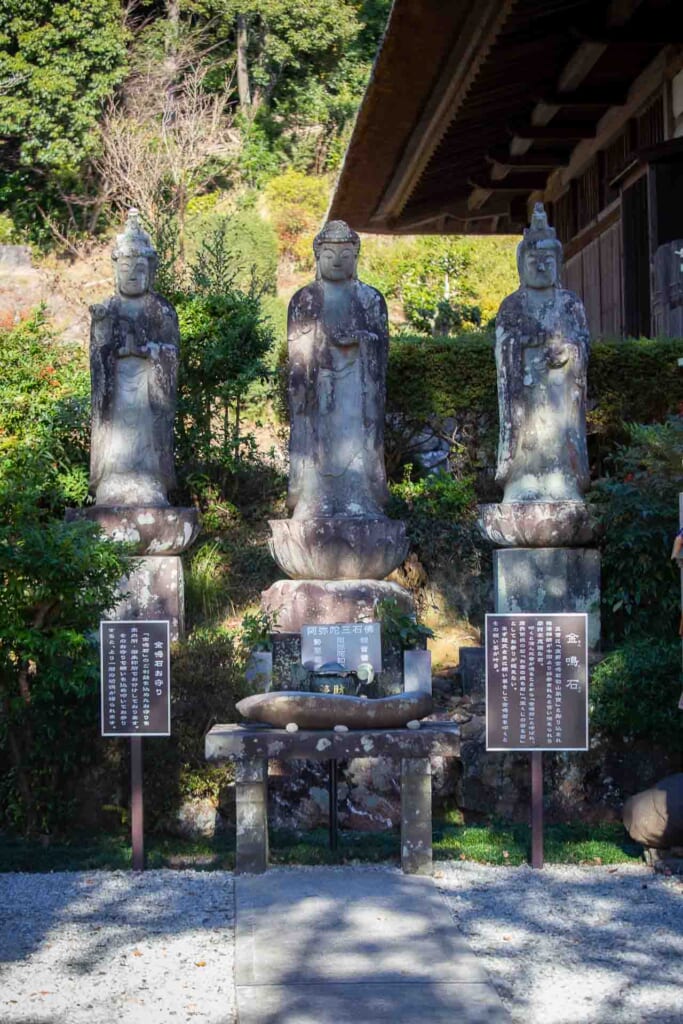 After exploring the main building, I decided to walk around the temple grounds. It was a lovely, warm, late autumn afternoon, and there were only a few people besides me, so I was able to enjoy the silence surrounded by nature. As I strolled around, I came across a couple standing in front of three statues, hitting a large stone with smaller rocks. Each time a rock made its mark on the larger stone, the stone emitted a clear, pristine sound. As they saw my astonished face, they explained that this particular stone is known as Kinmeiseki. It was brought from China by Dokutan and is quite popular among local people. It is believed to attract economic fortune whenever it makes it sound. So, following the couple's example, I hit Kinmeiseki a couple of times, hoping to become a millionaire someday.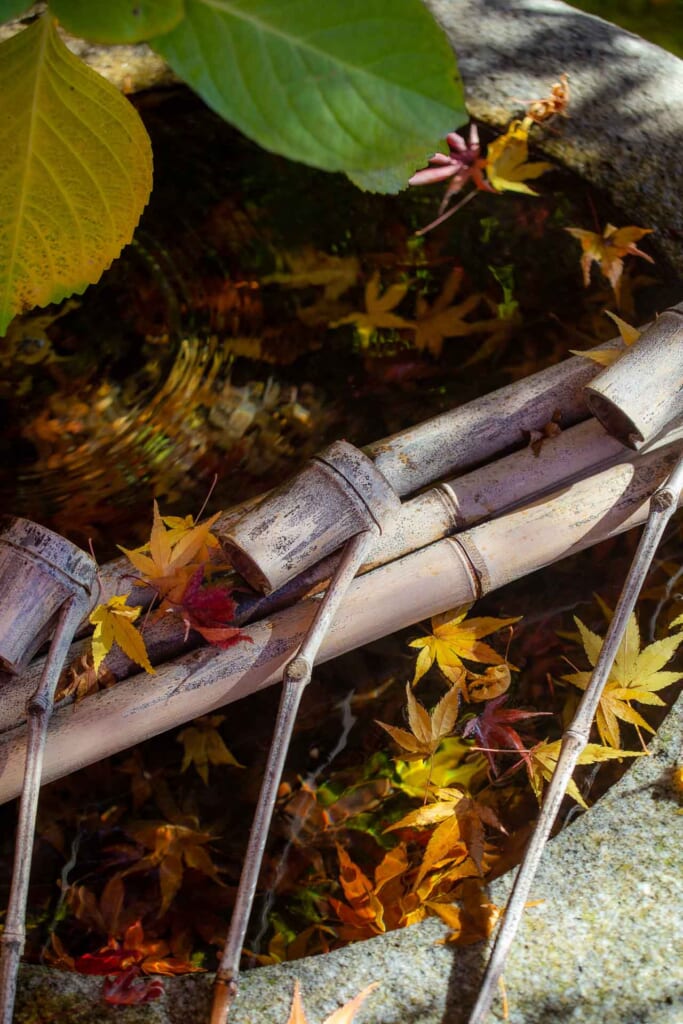 At the end of my visit, I discovered something even better than money: a beautiful Japanese maple tree with reddish-orange leaves. Shosan-Horin-ji changes its landscape depending on the season. Cherry blossoms, wisteria, fresh green in spring, and colorful leaves in autumn are some of the natural wonders that you can find at this temple.
Makaya-ji Temple
Makaya-ji Temple has one of the oldest Japanese gardens in Shizuoka Prefecture. This temple was established in 726, with the garden construction following a few years later. Although the Makaya-ji enclosure is not very large, its main building is full of fascinating details.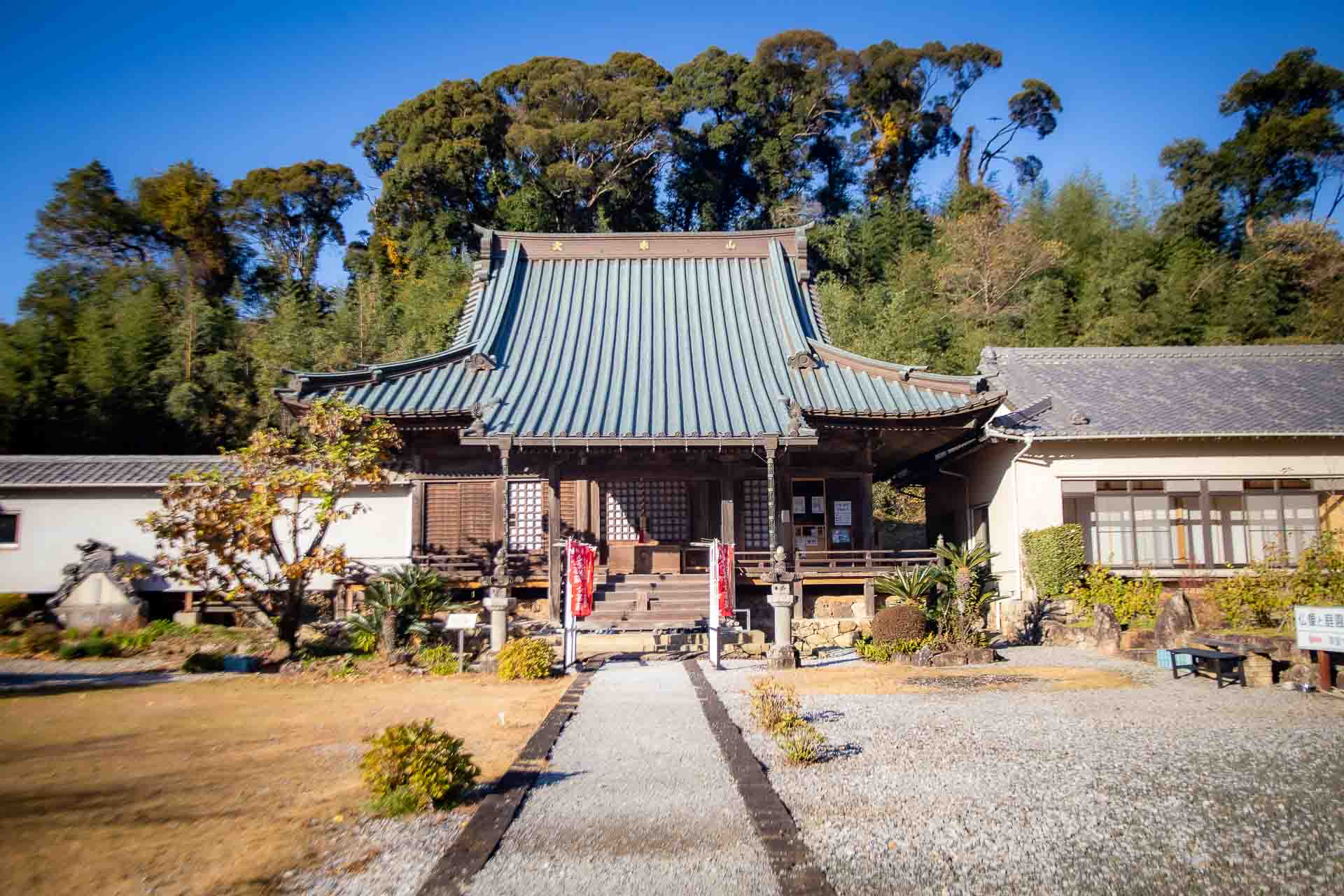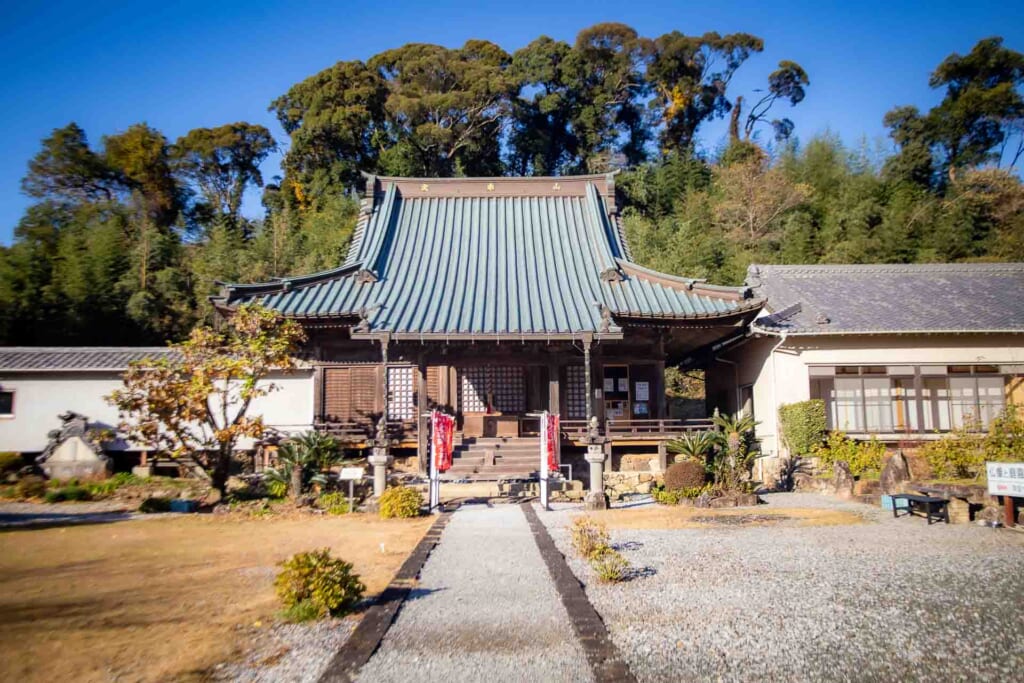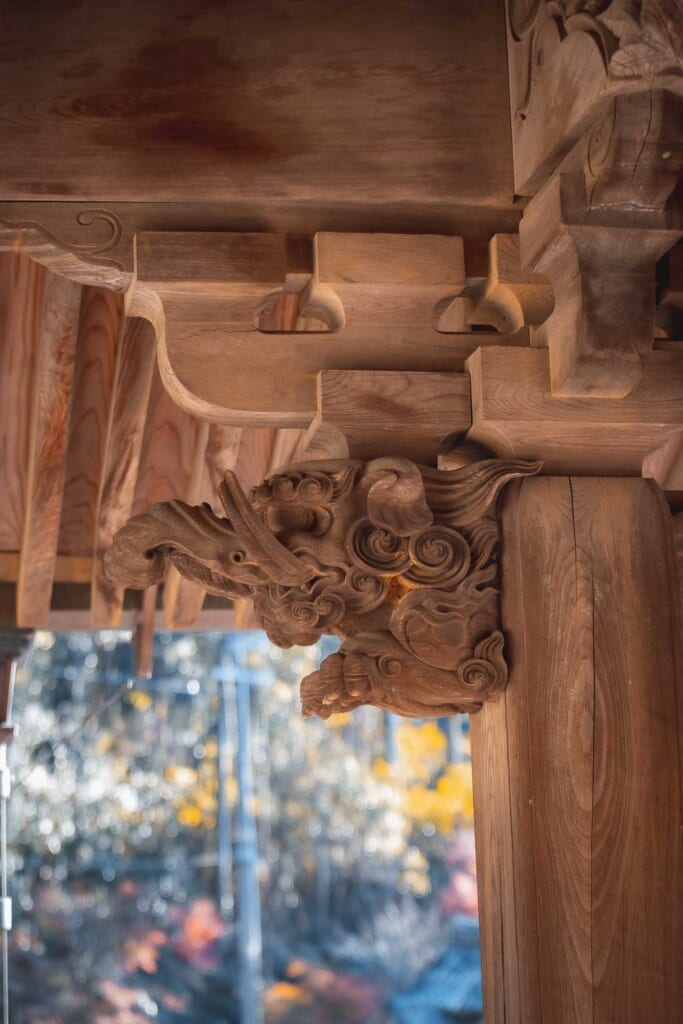 After buying my goshuin, the monk offered to show me the building. He pointed out the decorated ceiling with beautiful illustrations of animals and the wooden figures carved on the columns. He explained that the artist had designed them without seeing these animals in real life. Some of them, such as elephants, couldn't be found in the Japanese wild, so he had to draw them according to descriptions he had read or heard. Nowadays, it is hard to imagine a time when people couldn't look for any information in just a few seconds through the internet.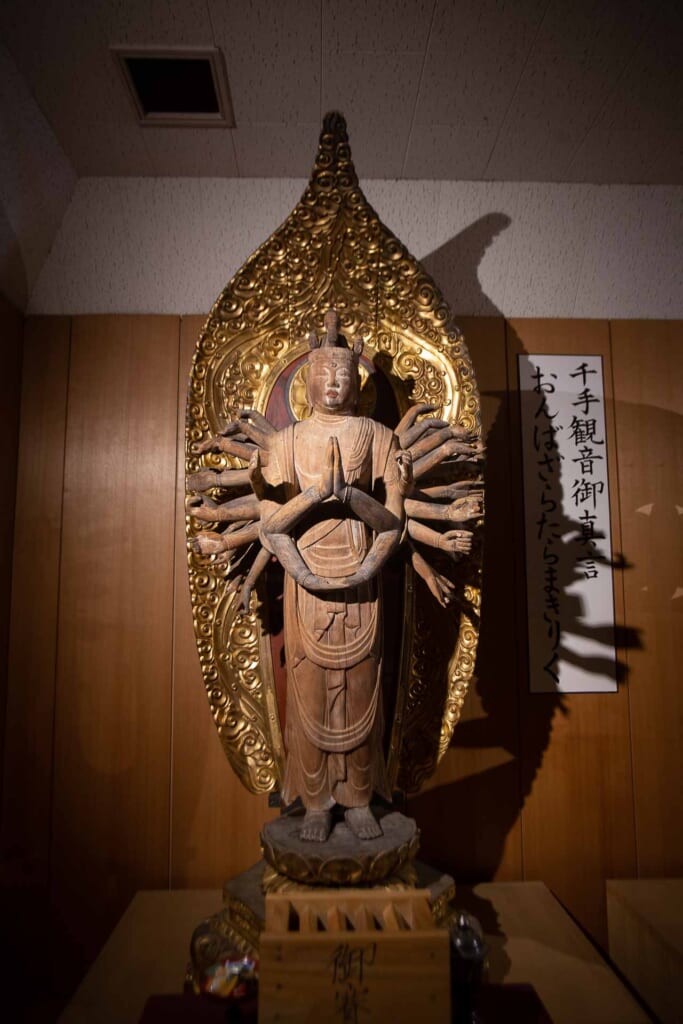 I couldn't leave the temple without visiting its garden, an excellent example of a medieval Japanese garden. The central lake is surrounded by artificial hills and groups of stones. Although it was not the right season to see flowers during my visit, the monk told me that the garden can be enjoyed throughout the seasons as it has different varieties of cherry trees, magnolias, hydrangeas, or water lilies.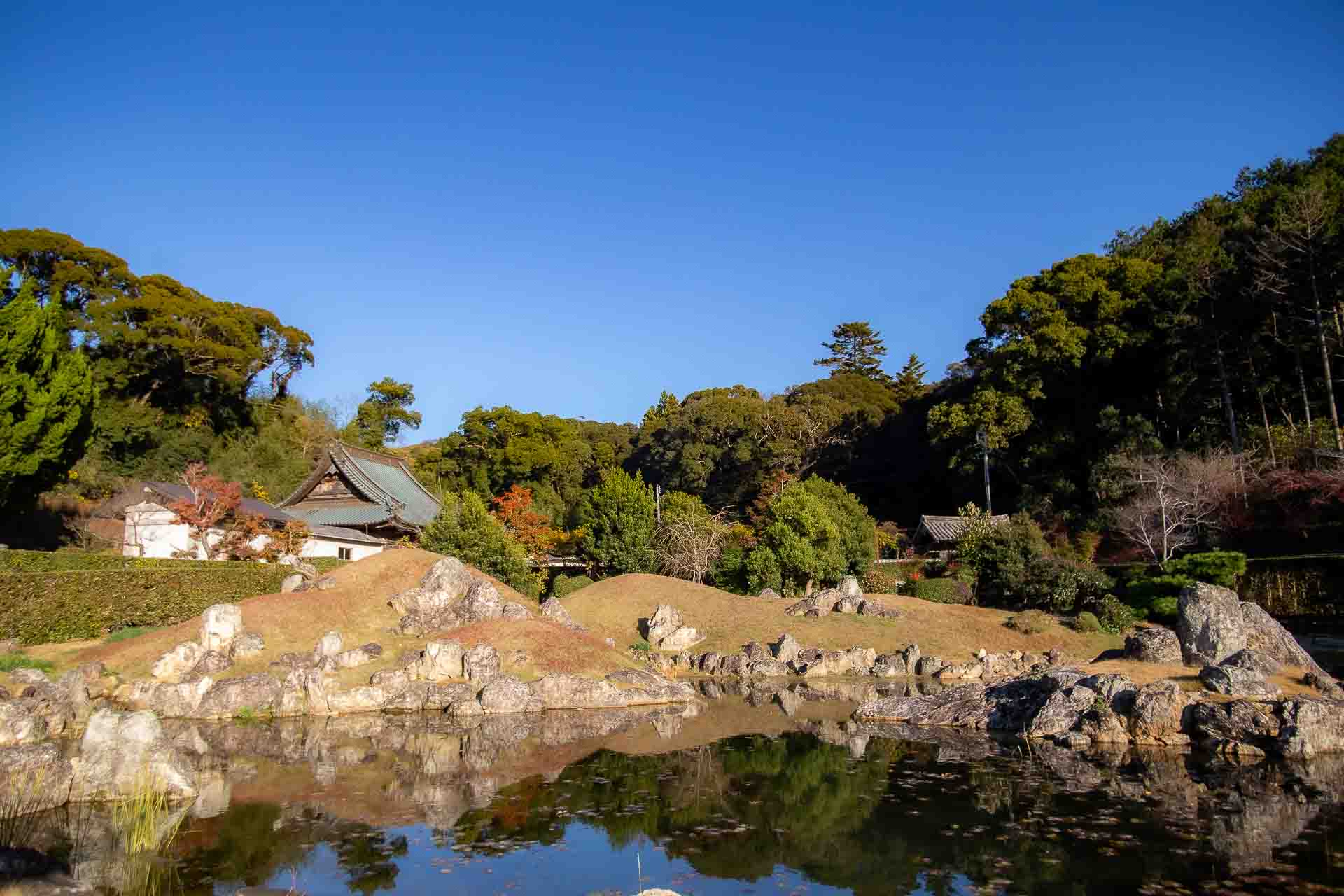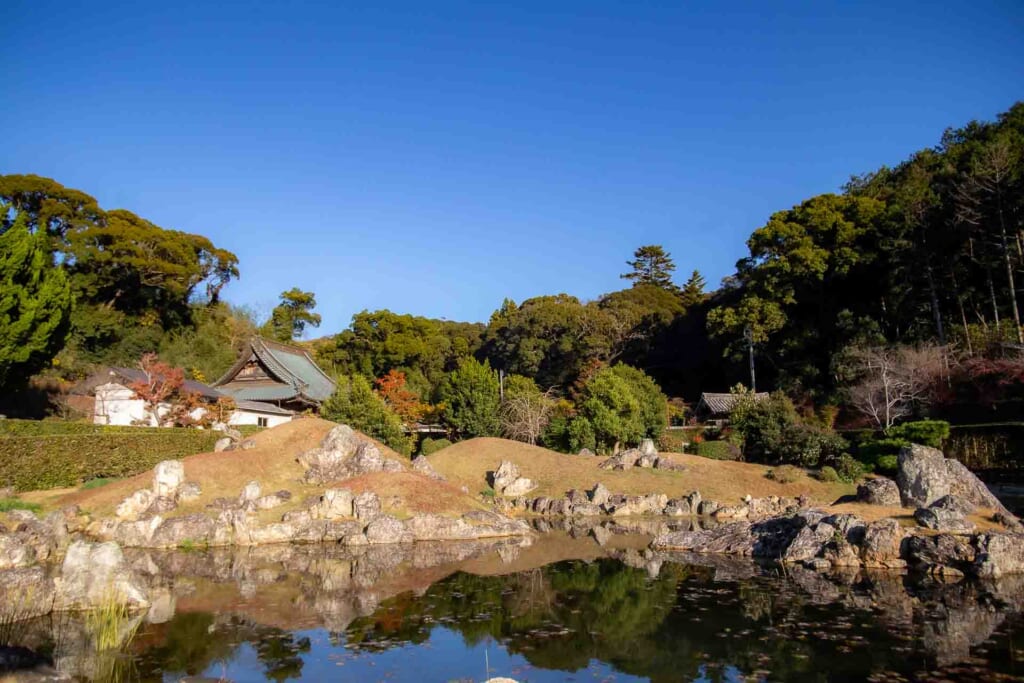 Daifuku-ji Temple
Daifuku-ji Temple was established in 875, although in 1207, it was moved to its present location. It is a famous temple among local people for its winter sakura, which bloom between October and March. My visit started by climbing the stone stairs to the main temple, surrounded by jizo statues. These are beloved Buddhist deities in Japan, as they are said to be the children's protectors. So, I found it very pleasant to walk the path surrounded by these miniature figures.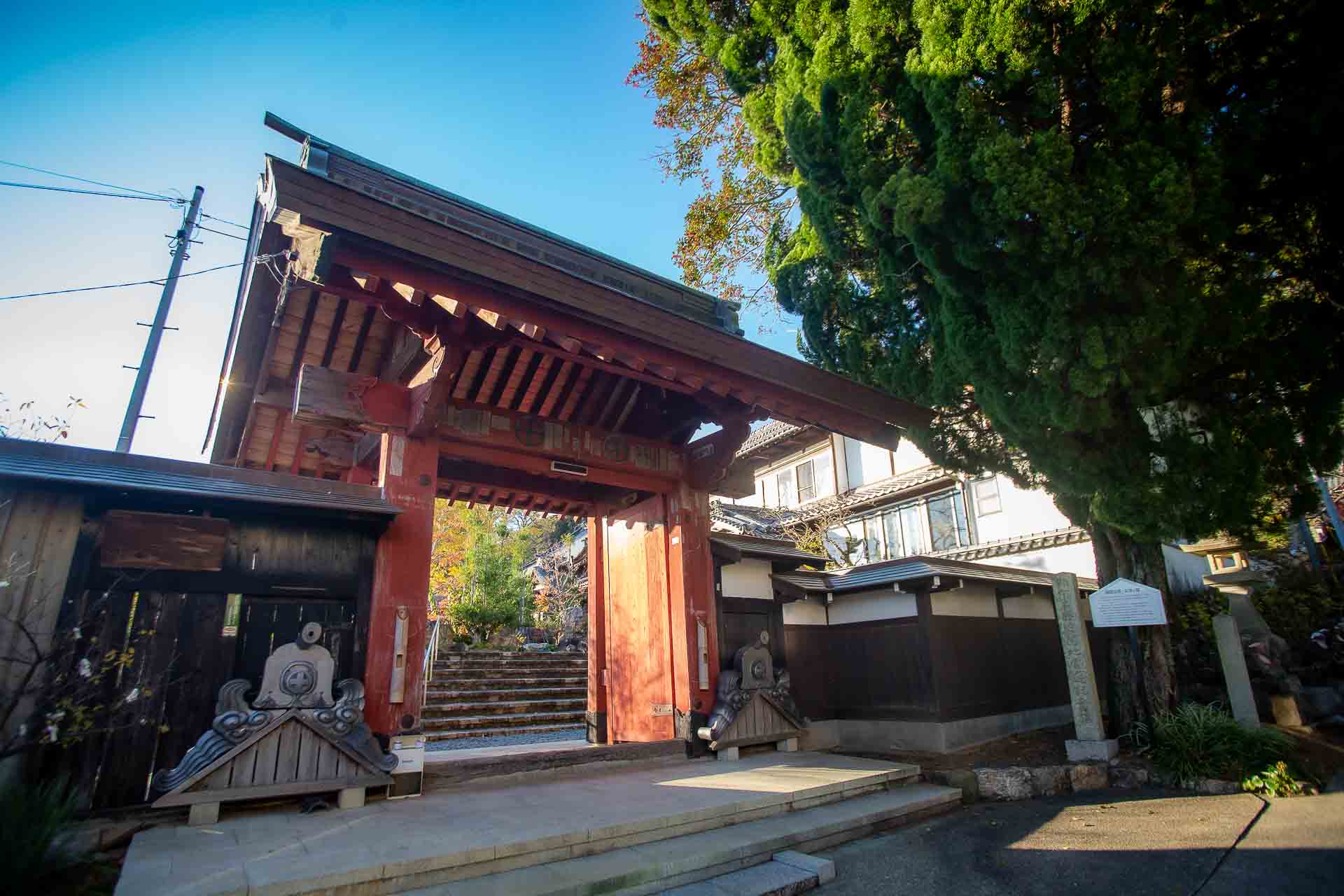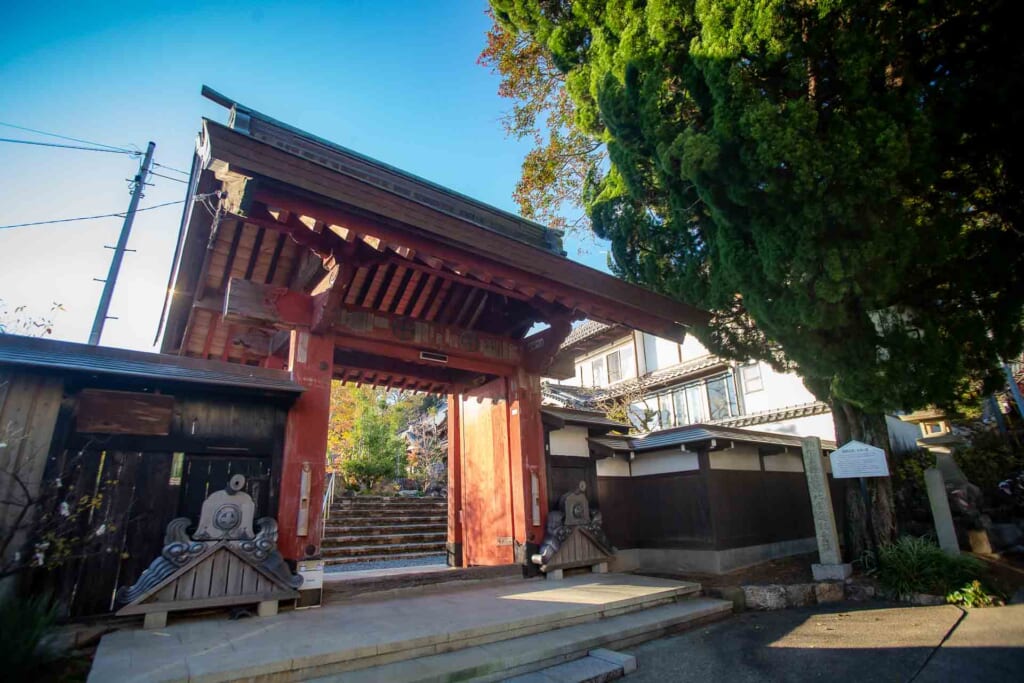 Without a doubt, what I liked most about the temple was its garden. After crossing the gate, I found myself in front of a colossal ginkgo tree and a beautiful yellow leaves carpet on the ground. This corner has become one of my favorite places to enjoy Hamamatsu's autumn colors.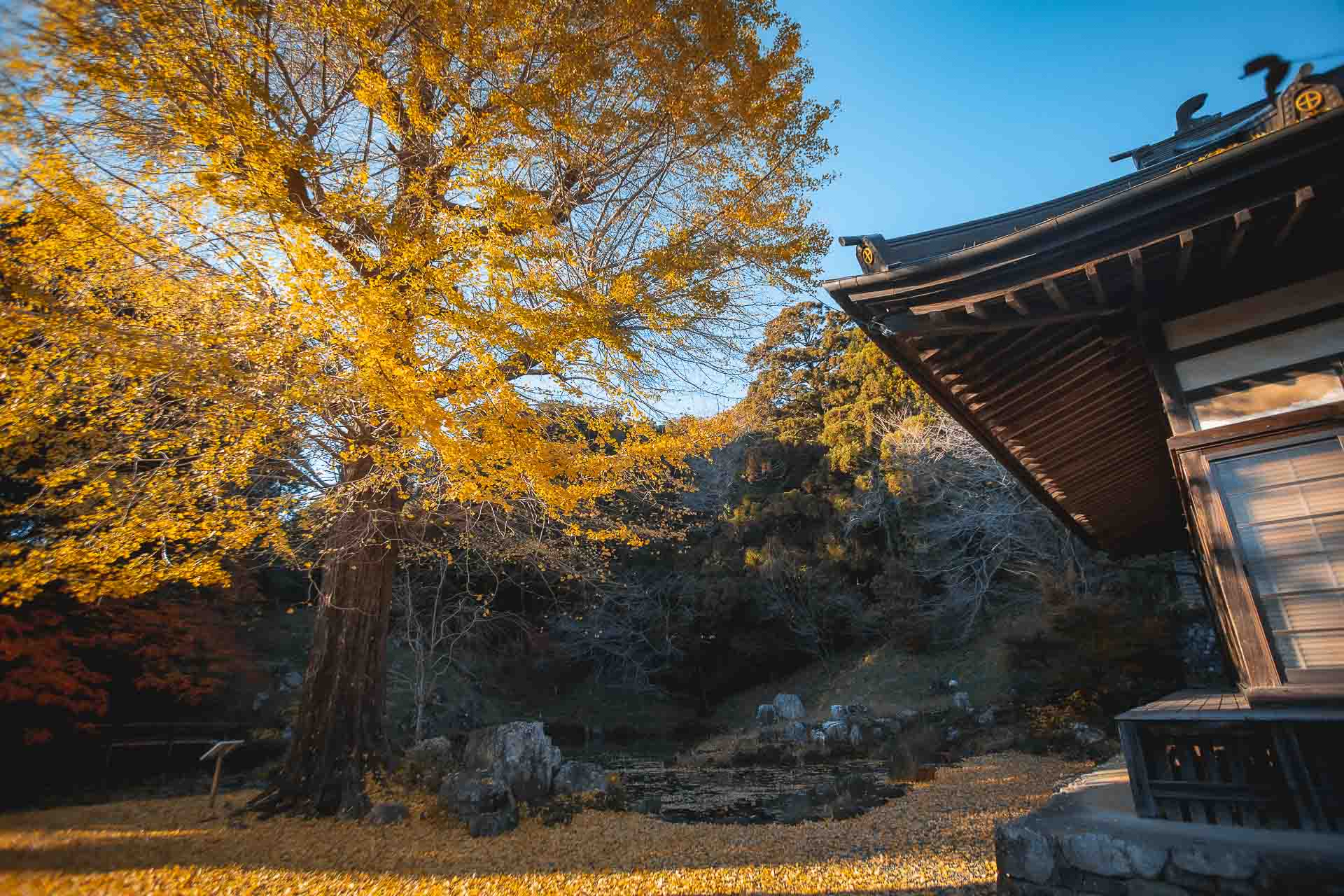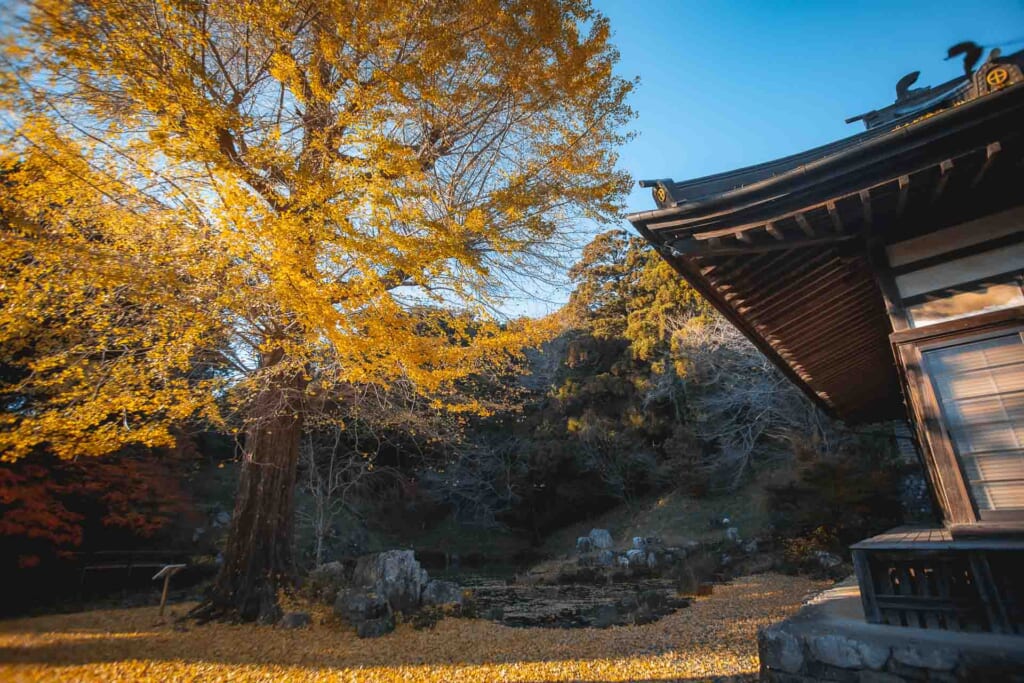 Hoko-ji Temple
Hoko-ji Temple was established in 1371 and is located in a privileged environment surrounded by nature. It is also a must-visit for those who want to learn more about Buddhism. Hoko-ji temple offers two unique traditional Japanese experiences. One of them is zazen, one of the basic disciplines of Zen Buddhism under the guidance of a Buddhist teacher. The other experience consists of enjoying shojin ryori, the vegan food eaten by the Buddhist monks who live in the temple.
In Hoko-ji Temple you can also experience shakyo, a Buddhist practice where you will learn how to strengthen your concentration and stabilize your mind while transcribing a sutra (scriptures that were regarded as records of the oral teachings of Buddha). Shakyo originated as a profession to spread the teachings of Buddha when there were no printing techniques. Later, people started to believe that it was a way to gain virtue, comfort the souls of the deceased ones, or offer a prayer.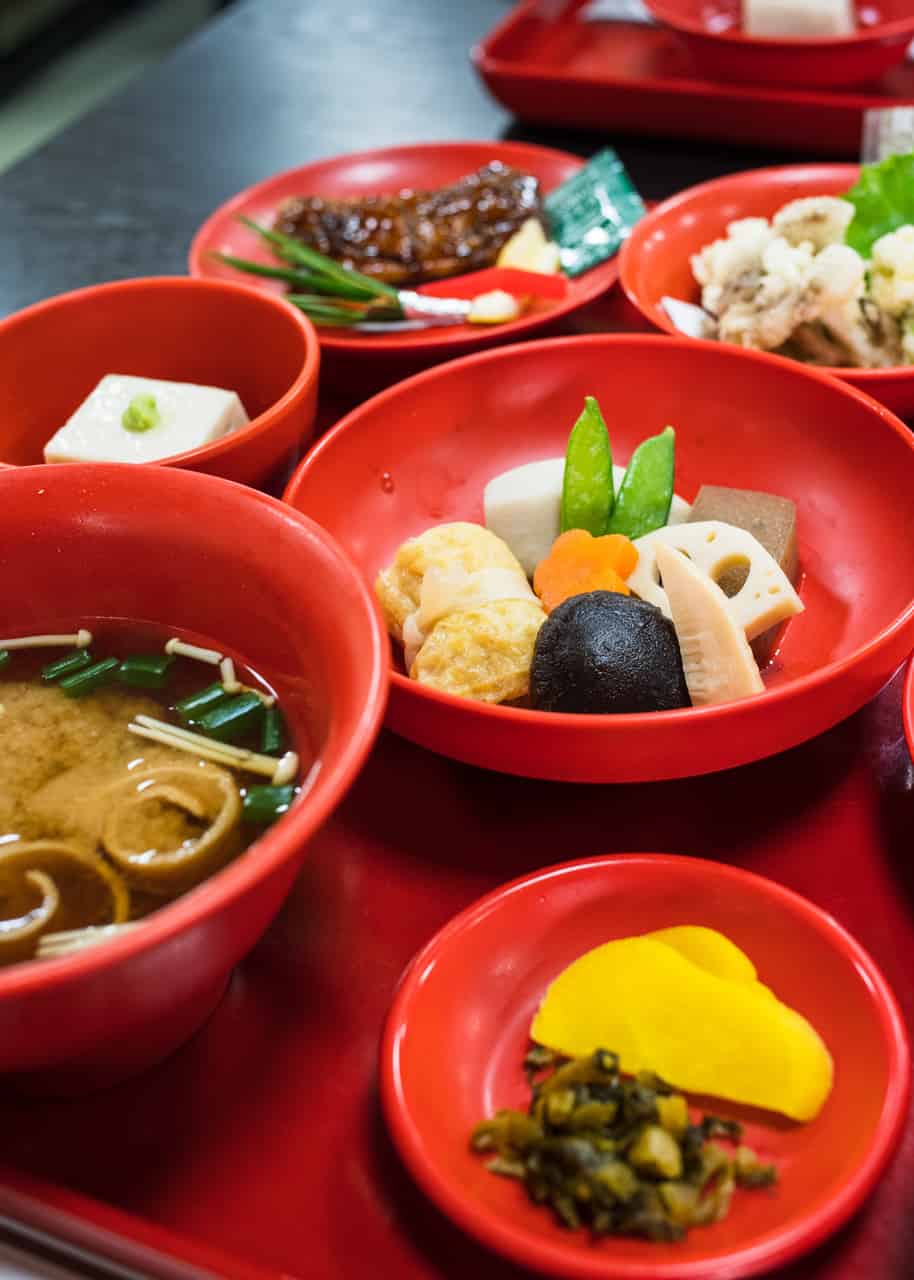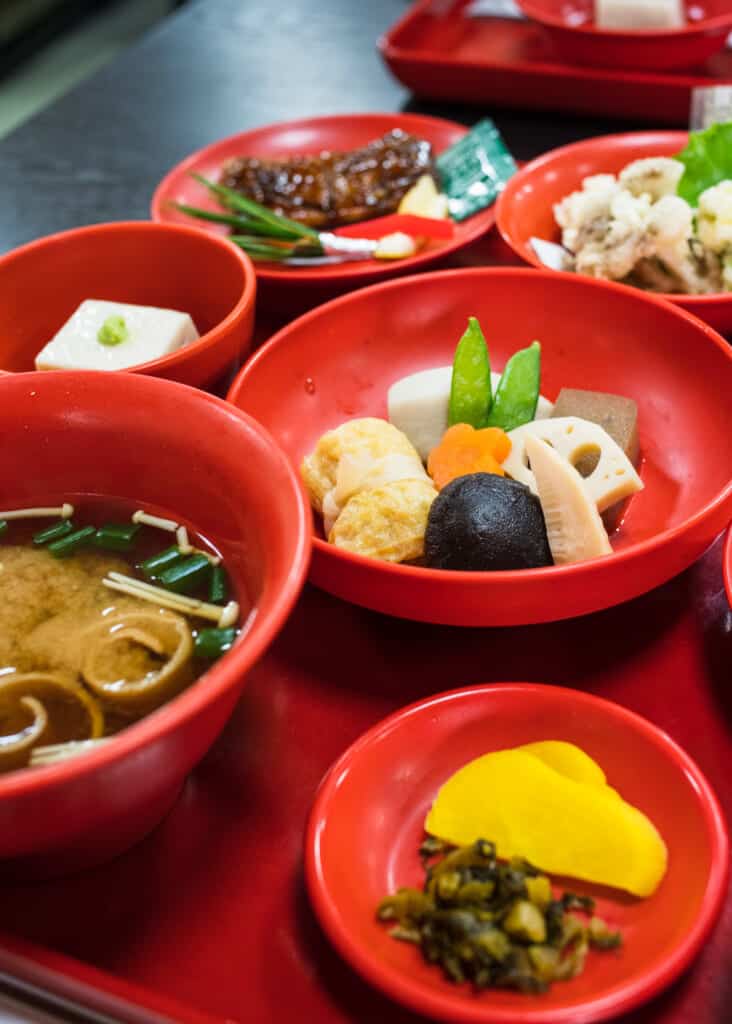 Ryotan-ji Temple
Ryotan-ji was built in 733 and is one of the most famous temples in Kohoku Gozan due to its connection with a powerful samurai family. It was also a setting for the NHK TV series "Naotora: The Lady Warlord." The temple grounds are extensive, and several buildings display objects and artifacts that belonged to the samurai class.
This temple has many Important Cultural Properties, such as the beautiful garden designed by the famous Kobori Enshu. Its central pond is shaped like the kanji 心 (kokoro), which means "heart." The other elements of the garden also have a deep meaning, such as one of the hills symbolizing Buddha or some stones representing the guardians of the temples.
For more ideas on creating a family-focused itinerary with Ryotan-ji temple, visit our guide on how to spend a family holiday in Hamamatsu.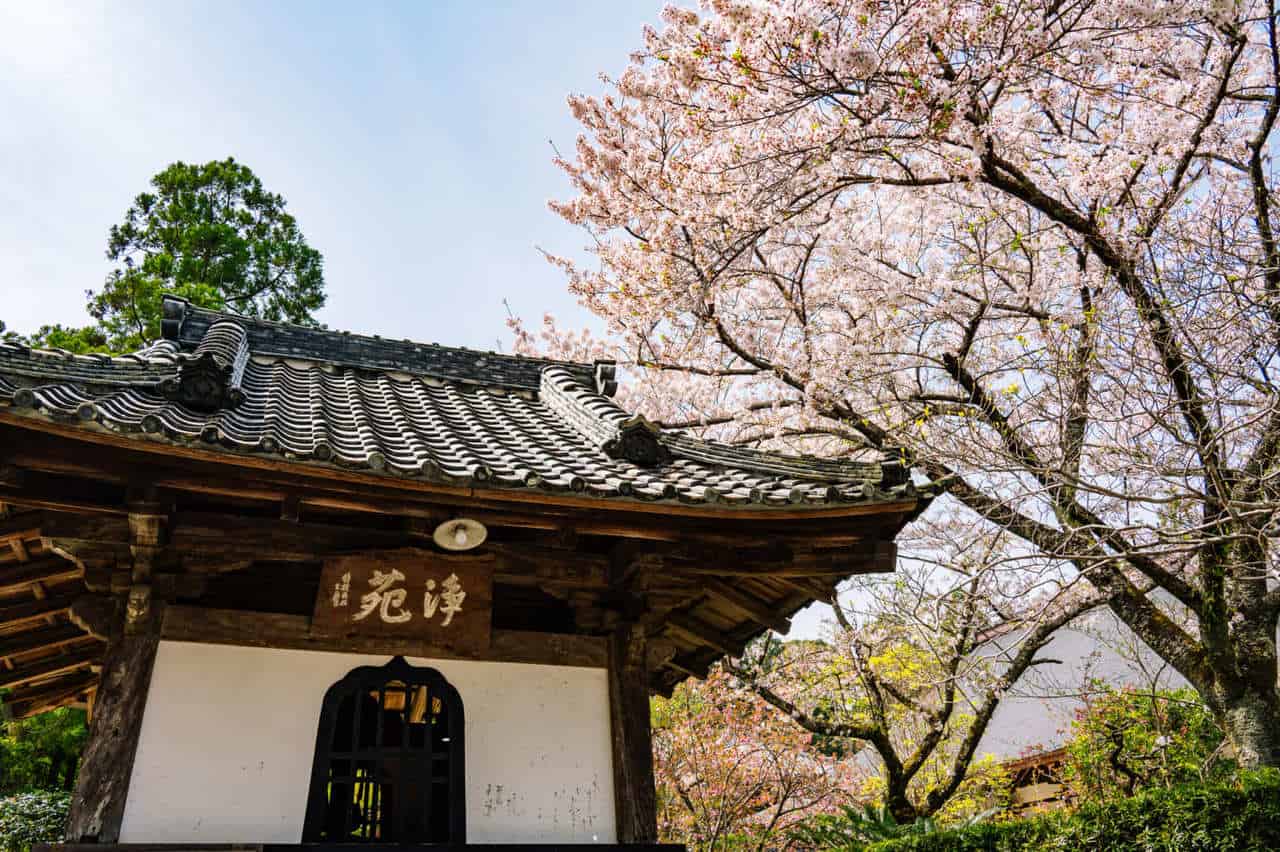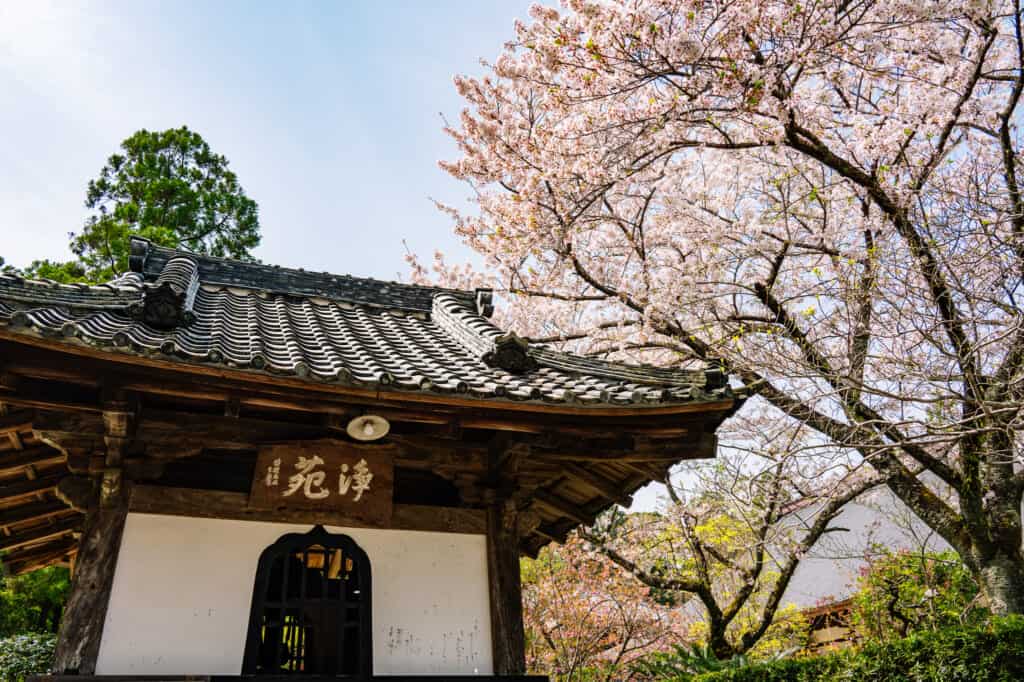 A Unique Memento of Your Temple Hopping in Hamamatsu
Have you ever heard of goshuin? Its name literally means "red seal." They are sold at most temples and shrines, and you can get them to certify your visit. They are usually made with a combination of red seals and beautiful calligraphy handwritten by the monk, showing the name of the temple and the day of your visit.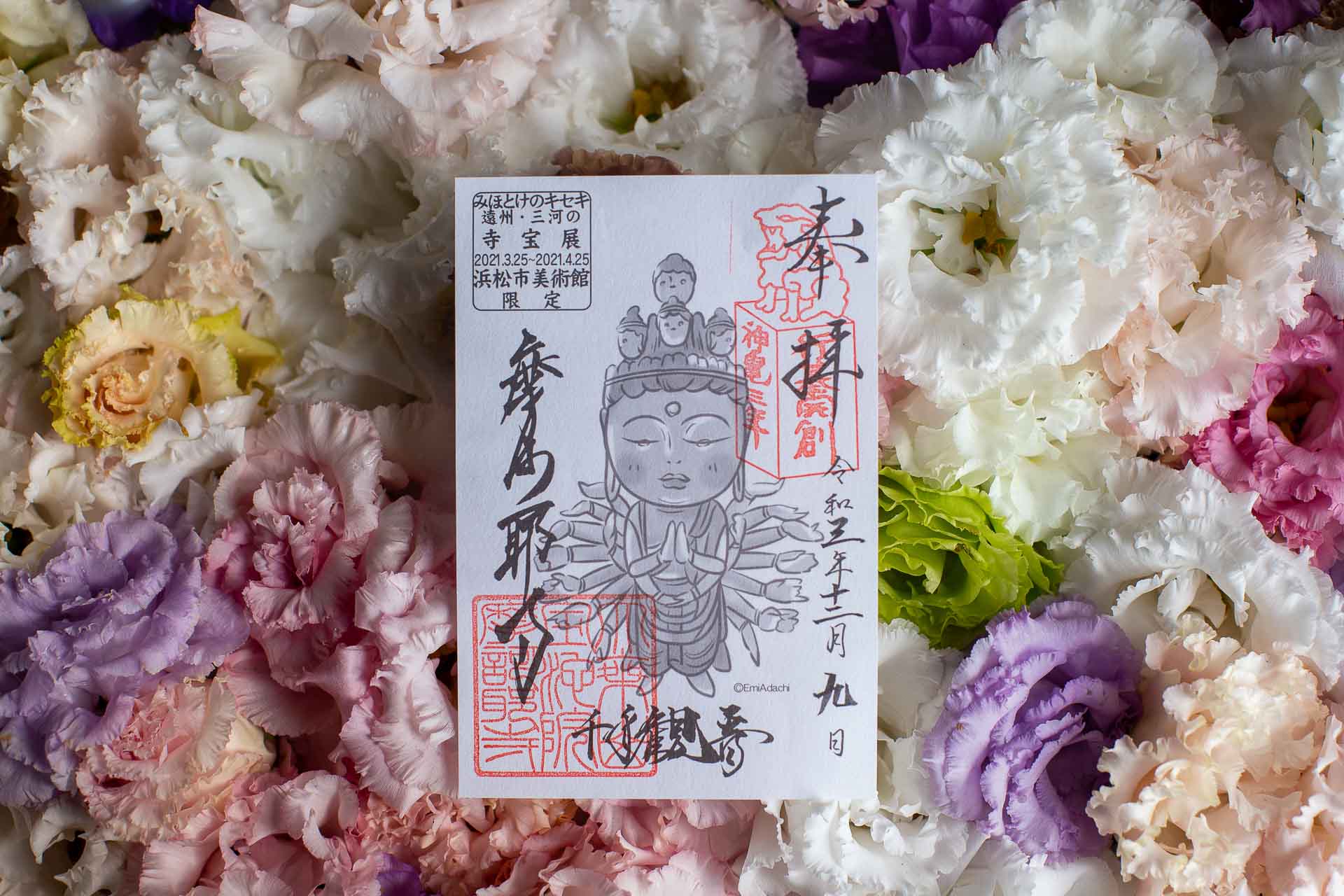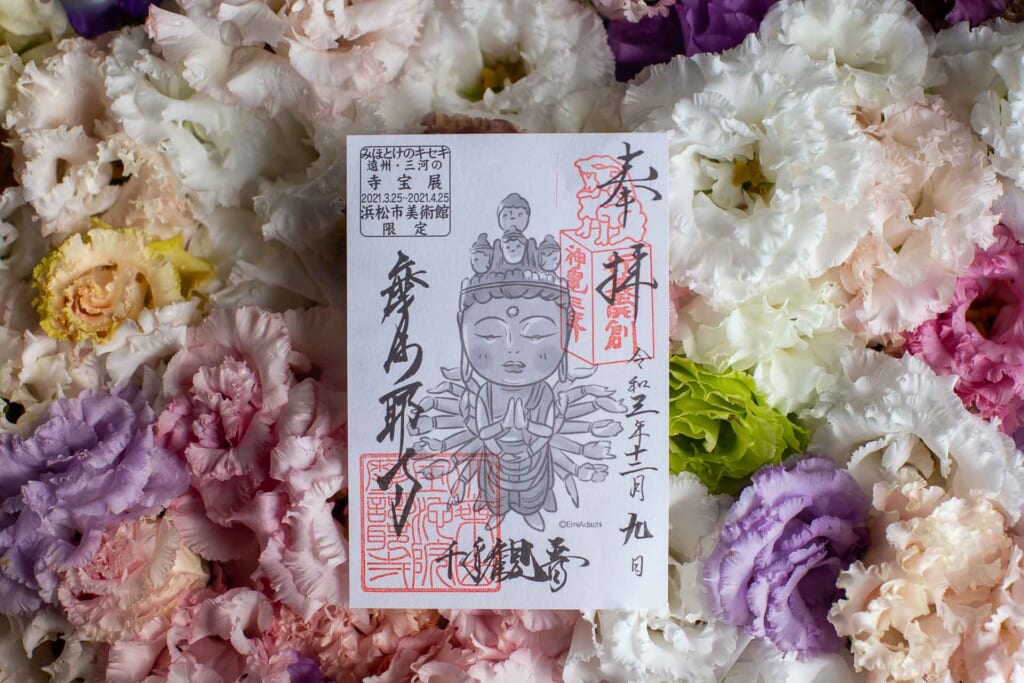 If you want to take home a unique souvenir of your visit to Hamamatsu, you can collect all five temples' goshuin. At Shosan-Horinji Temple, it is possible to buy the "Goriyaku Meguri Shikishi," a decorative card where they will write your goshuin as you visit each temple. If you want to buy the Goriyaku Meguri Shikishi, I recommend starting your temple-hopping journey at Shosan-Horinji. But if you prefer to receive them in your own goshuincho (goshuin book), you can start at any temple.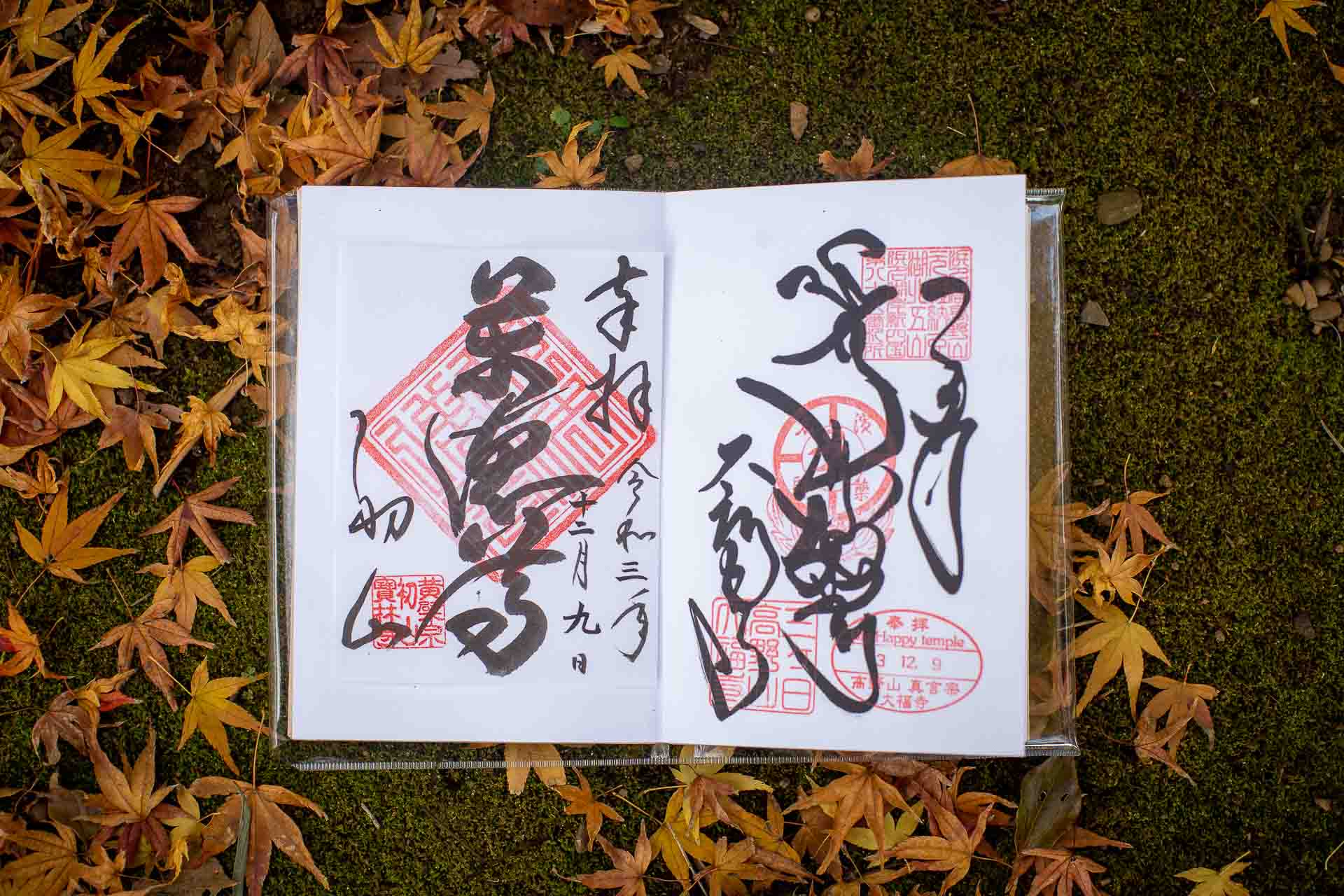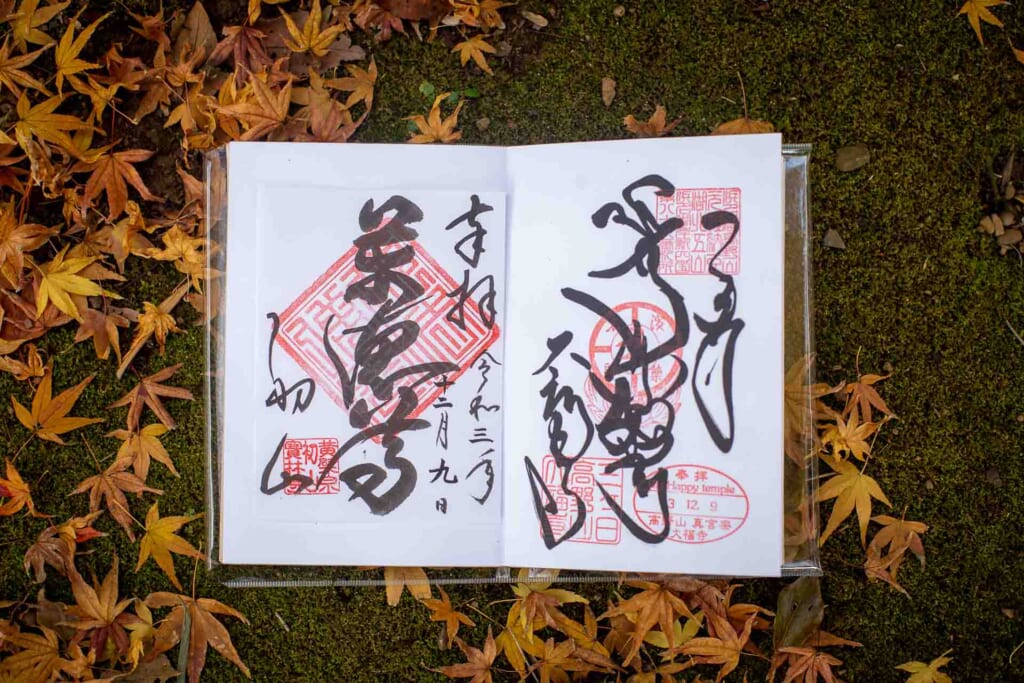 How to Get to Kohoku Gozan
Some temples are a bit far from the Tenryu Hamanako Line train and bus stations, so I recommend renting a car or hiring a private tour with the Ensetsu cab company operating in Hamamatsu.
Hamamatsu offers an unlimited amount of leisure activities filled with the best local experiences, workshops, and luxury accommodations. The Kohoku Gozan temple-hopping excursion will help you connect with the region's culture and history and learn about Buddhism while having fun exploring each of the temples and seeking their differences. In addition, getting the five goshuin will be an excellent incentive for your temple hopping in Hamamatsu.
Sponsored by Hamamatsu City