In the culture of traditional Japan, the mountains have always held a deeply spiritual connection to the people. There is both beauty and mystery in the densely forested mountains of Japan, where perhaps millions of the Shinto gods recognized by the religion dwell. Even if you are not a believer in Shinto, the gift of nature found in the mountains is a remedy for those poor souls exhausted from one of the most brutal years in recent history.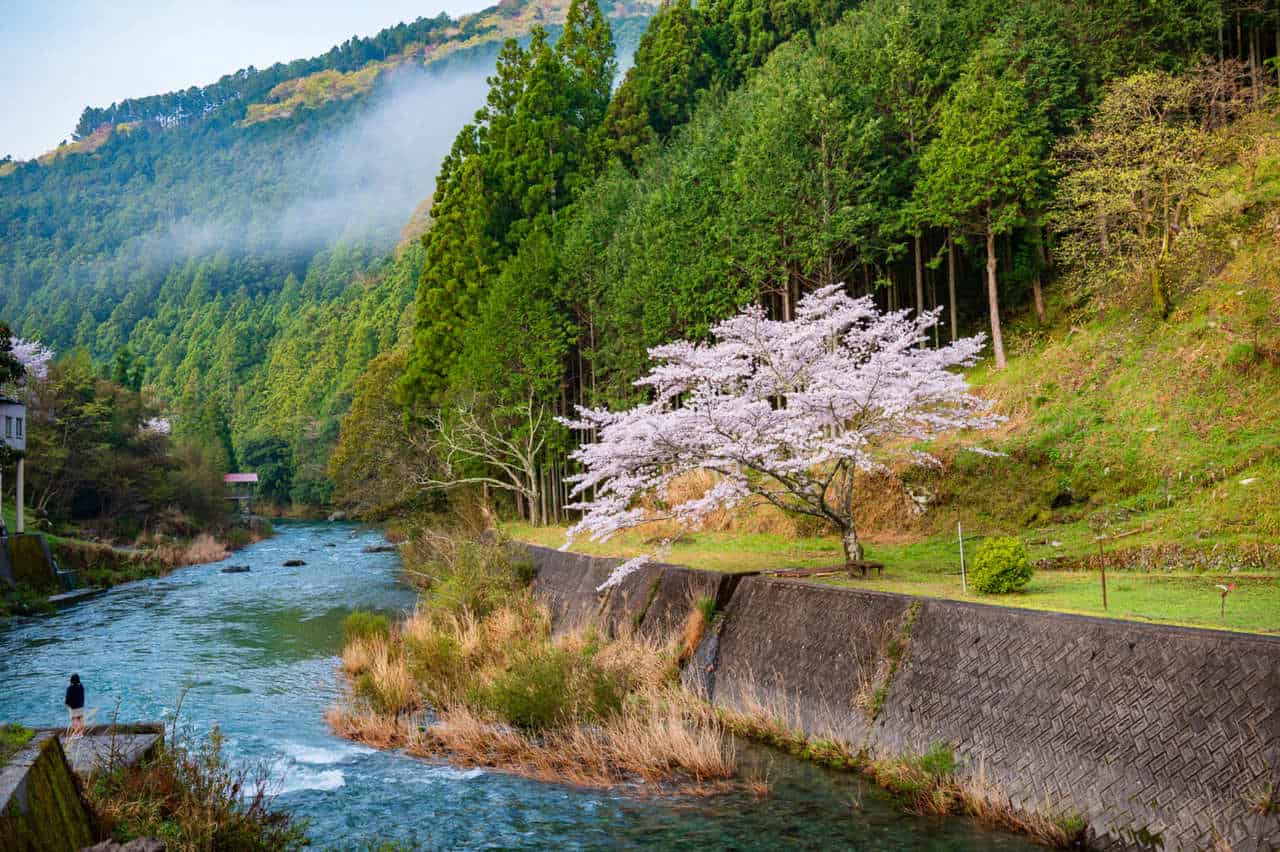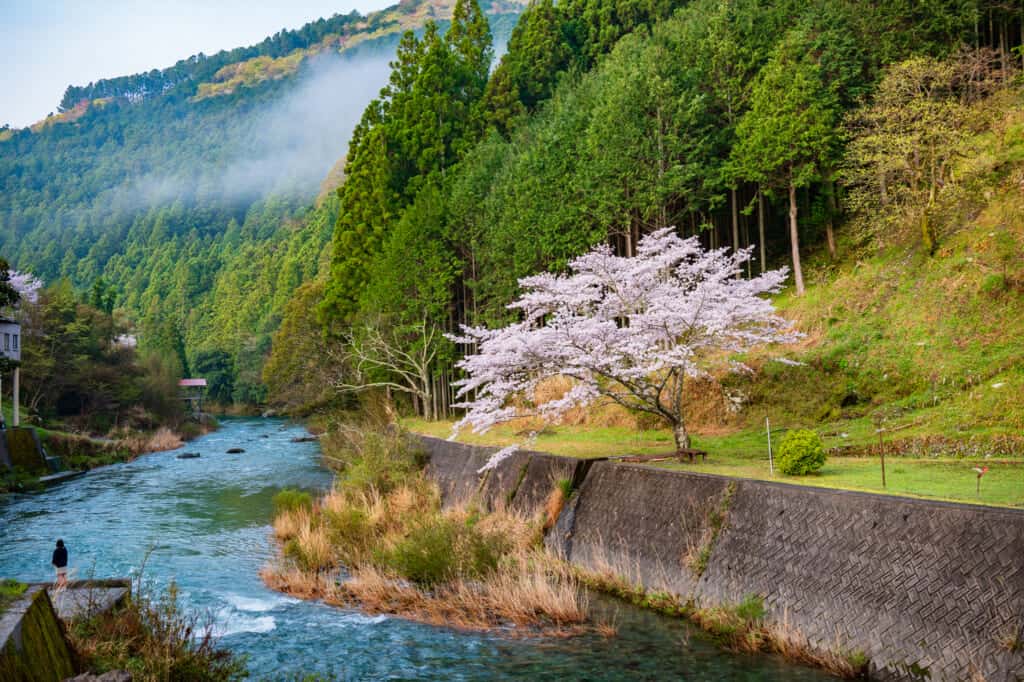 With that in mind, perhaps it made perfect sense that my family and I retreated to the mountains of Shizuoka for a short break from the grind that is living in the Tokyo Metropolitan area during a pandemic. Our destination was Hamamatsu, a city that stretches from the lush forested mountains to the Pacific Ocean along the northern and eastern shores of Lake Hamana, the tenth-largest lake in Japan. Hamamatsu Station is on the Tokaido Shinkansen line between Tokyo and Kyoto, just 90 and 60 minutes away by bullet train, respectively, making it a great alternative to the typical tourist destinations.
Rent a Spacious Traditional Japanese House at Atagoya
We set up "base camp" at Atagoya, a renovated kominka traditional house built about 100 years ago. Atagoya has been a residence and a restaurant in its lifetime but now serves as a retreat for families or groups of up to 15 people.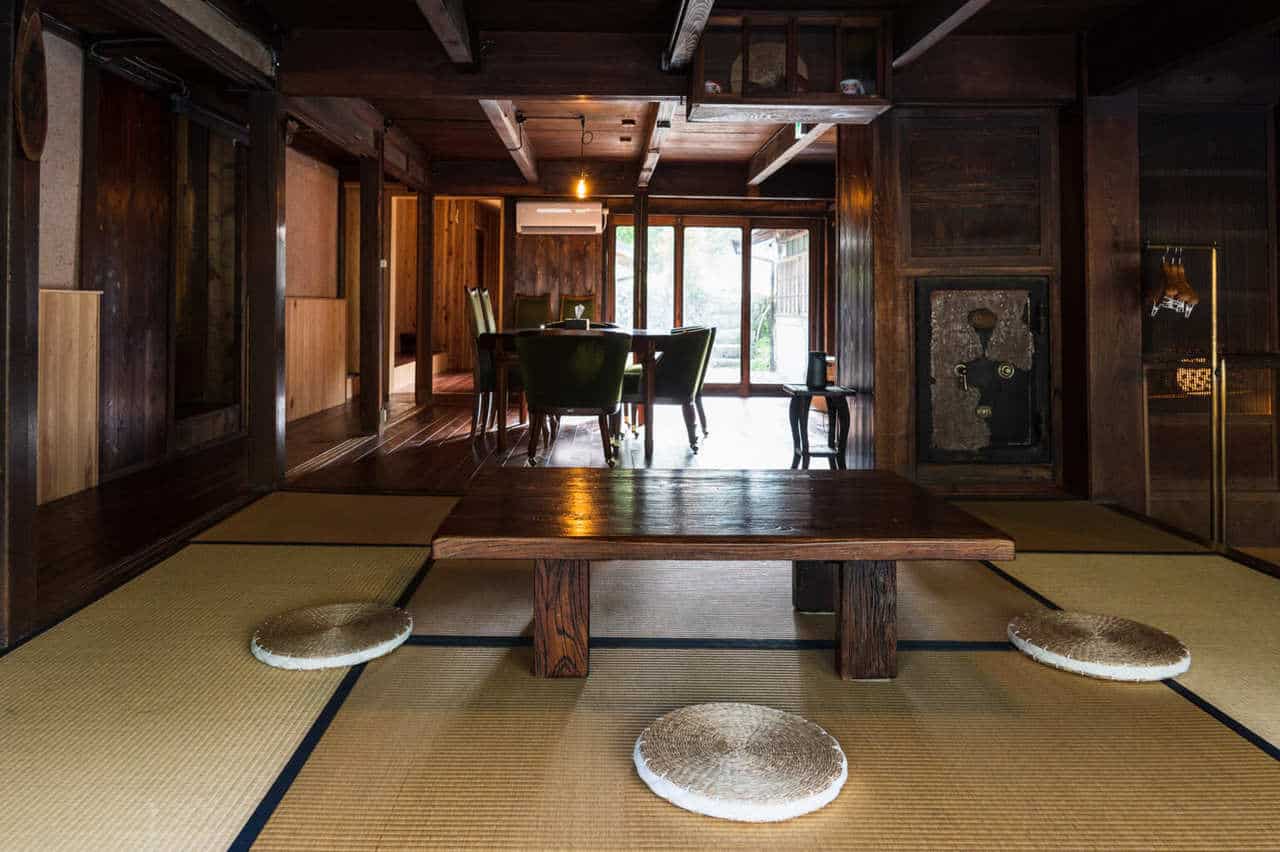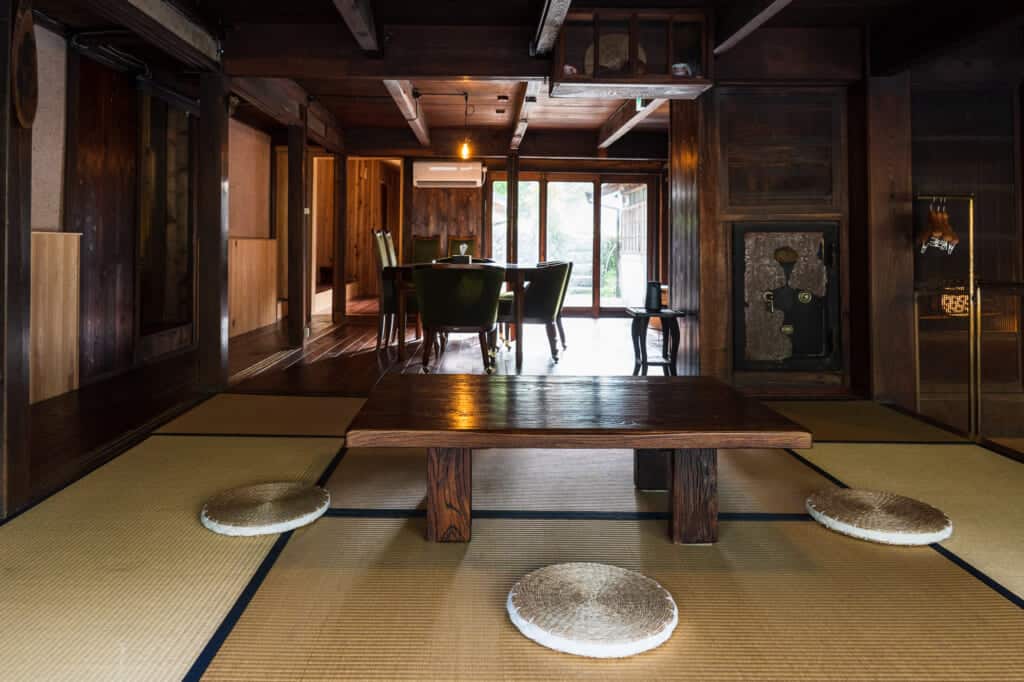 Owner Michio Hayashi dropped by to give us a tour of the house, which includes an enormous cypress ofuro bath easily large enough for two, an LCD projector on which you can watch Netflix, Hulu, and other online services provided free of charge, and an upstairs tatami sleeping area with space and bedding to accommodate all members of your party. There are other spaces to sit and relax both indoors and out, including a barbeque area behind the house and a sunny sitting room with comfortable couches to stretch out on. A large kitchen provides space for a group to prepare meals, and a full-size refrigerator can hold all the food and beverages you need for a long weekend holiday.
If Atagoya is considered a gem, the area in which it is located would be its crown. Just across the road, the crystal clear Atago River tumbles down from the mountain heights. The shallow water and relatively gentle current make this spot a perfect location for swimming in the warmer months of the year; there is an outdoor shower near the barbeque for those who wish to take advantage of it.
But even in early Spring, the area makes a refreshing hideaway, perfect for long strolls, lounging around, or exploring the surroundings. Although not typically early risers, I had no problem convincing my family to take a morning walk with me just after sunrise to enjoy our natural surroundings.
Akihasan Hongu Akiha Jinja and its Samurai Connection
Not far from Atagoya are two of Hamamatsu's major spiritual sites, equally impressive but completely different. Our first destination was Akihasan Hongu Akiha Jinja (秋葉山本宮秋葉神社), which I will heretofore refer to as Akiha Jinja for simplicity. It is the main shrine enshrining the god of fire protection. Located at the southernmost tip of the Akaishi Mountains, upstream of the Tenryu River, it is frequently visited by pilgrims seeking protection from and control of fire.
For attentive folks from Tokyo, you may have noticed that the kanji for Akiha are the same ones used in the name of a popular location in the city, Akihabara (秋葉原). This is because one of the branches of this main shrine was built there in the Meiji Era for Tokyoites to pray for protection from the fires that commonly ravaged the city (it was later relocated to Taito ward.)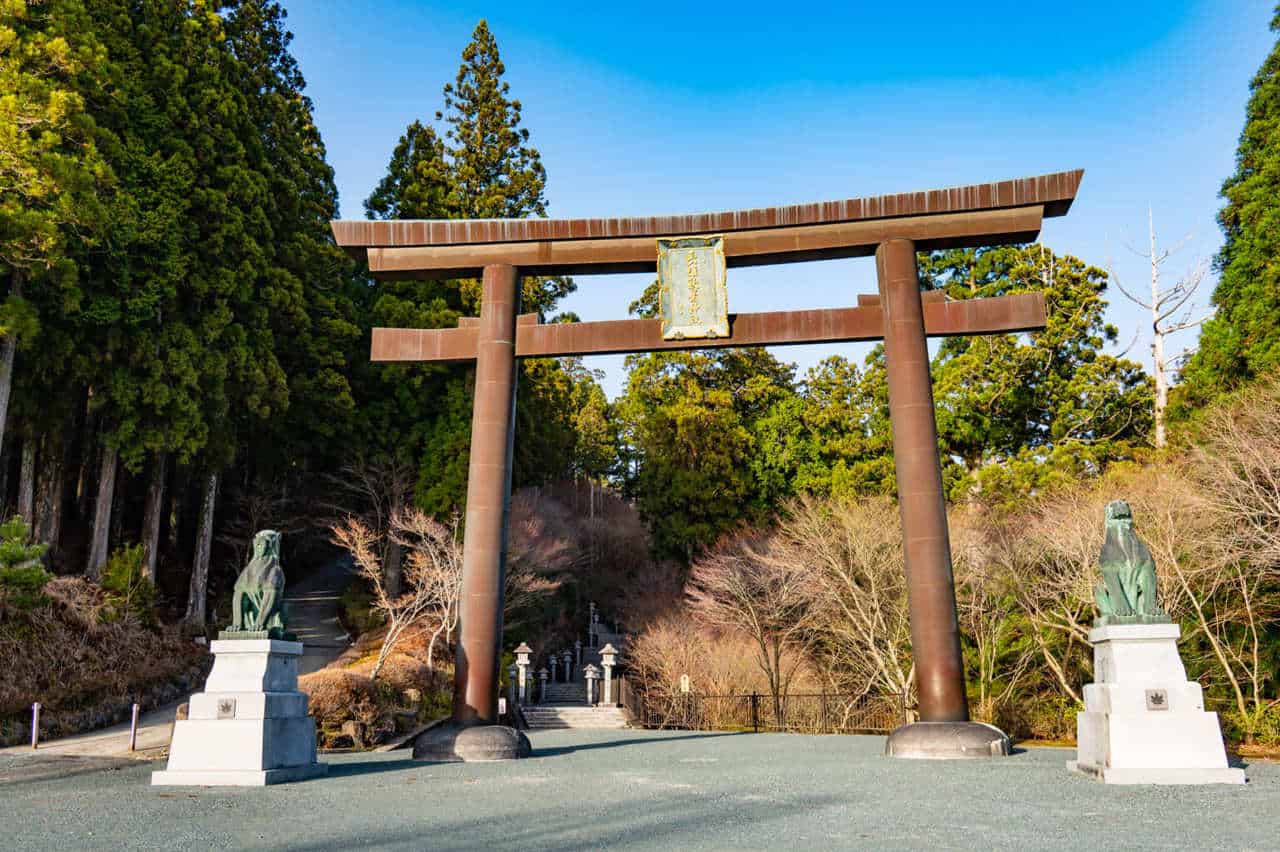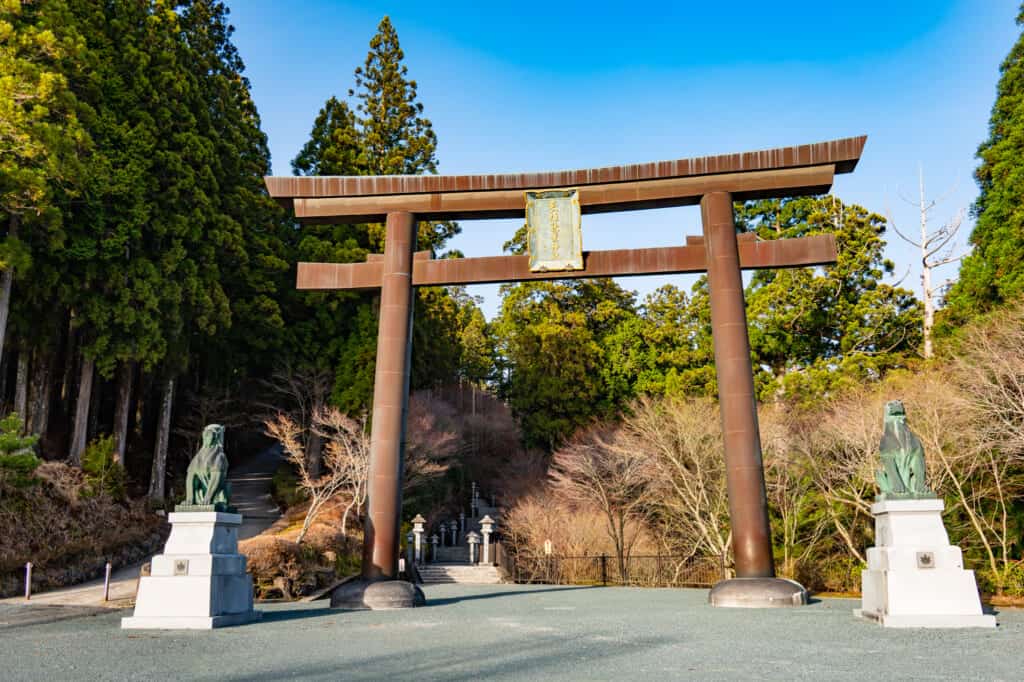 There is a lower shrine at the base of Mount Akiha, but the spectacle is to be seen at the upper shrine where the kami is enshrined. We approached the upper shrine from the parking lot, passing under a huge metal torii gate and up a set of stairs that climbed through a grove of ancient cedars. The road to the parking lot was steep and somewhat treacherous, so I was impressed by the resolve of ancient pilgrims to climb the mountain to reach the upper shrine on foot. Today, the trail connecting the upper and lower shrine is a popular hiking trail that takes about two hours and climbs about 750 meters in altitude.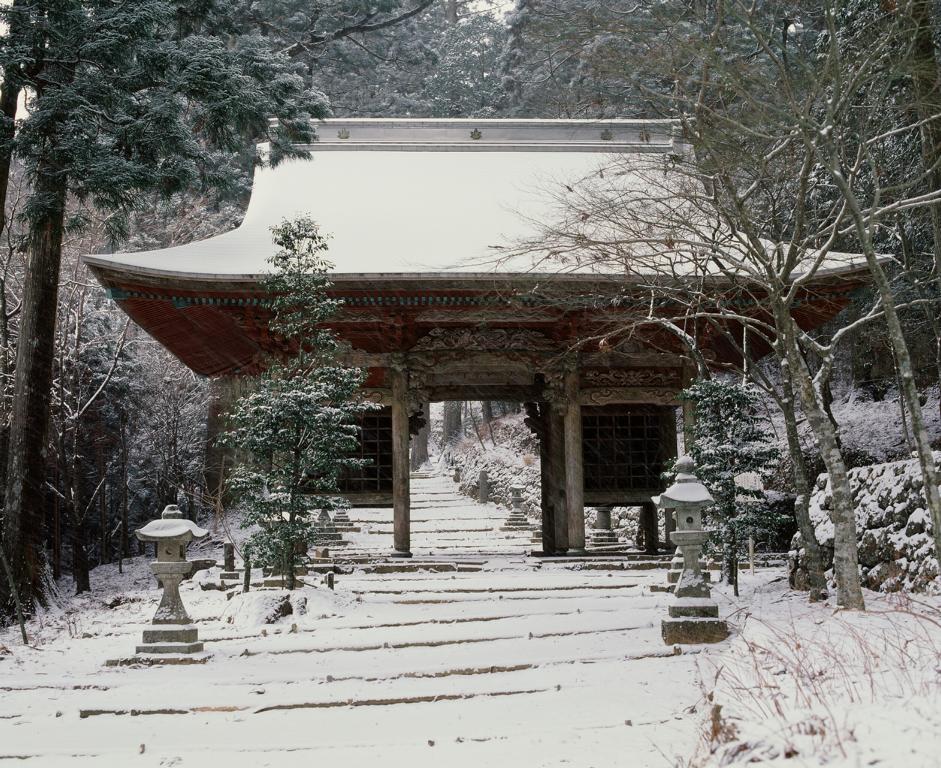 Inuzuka-san, one of the shrine priests, met us near the top of the stairs to give us a guided tour of the grounds. Due to the COVID pandemic, the shrine is not currently using the communal chozuya (purifying trough) found at the entrance to Shinto shrines. Instead, perhaps as a nod to the fire kami enshrined here, visitors strike a flint, creating a spark of fire symbolic of cleansing, just like the water.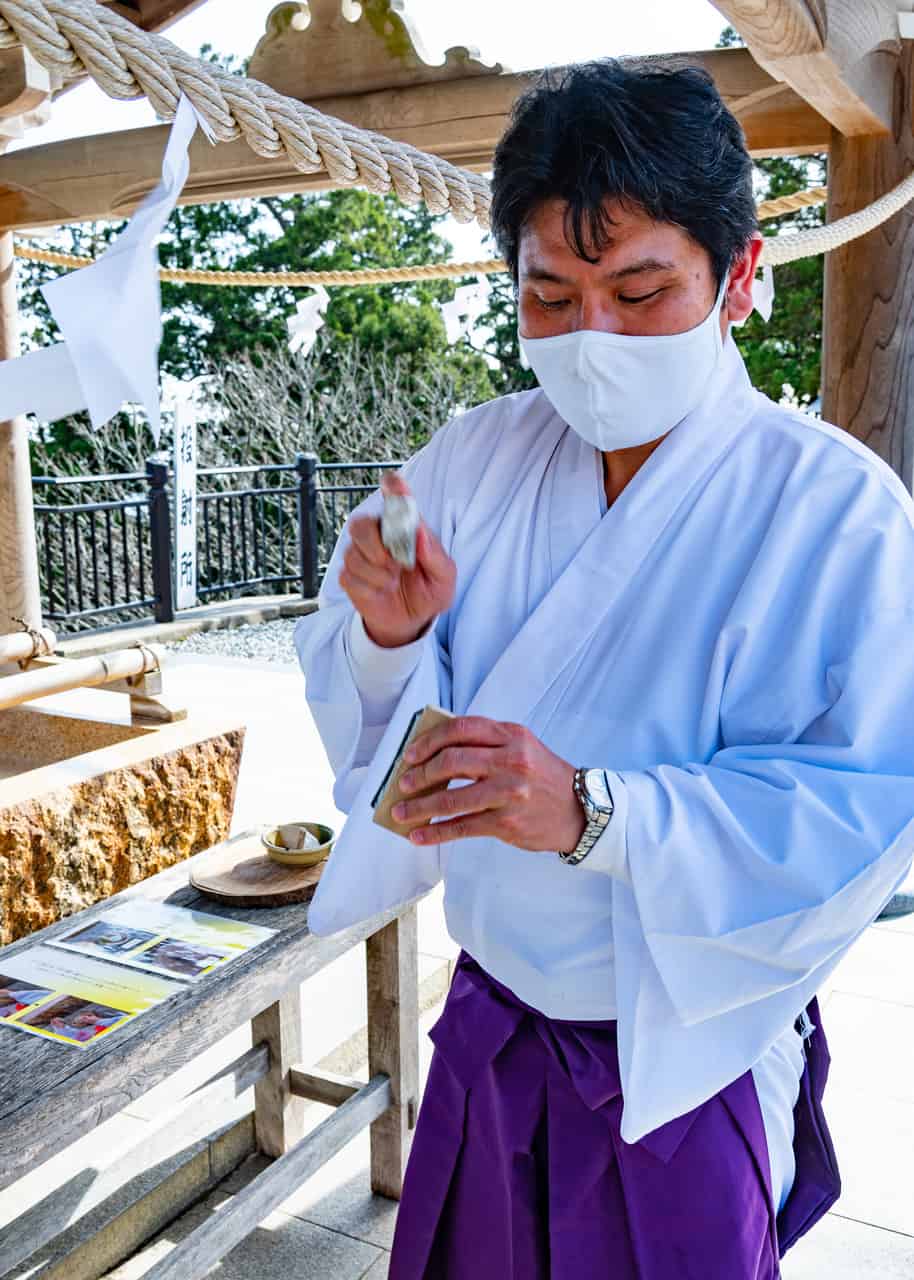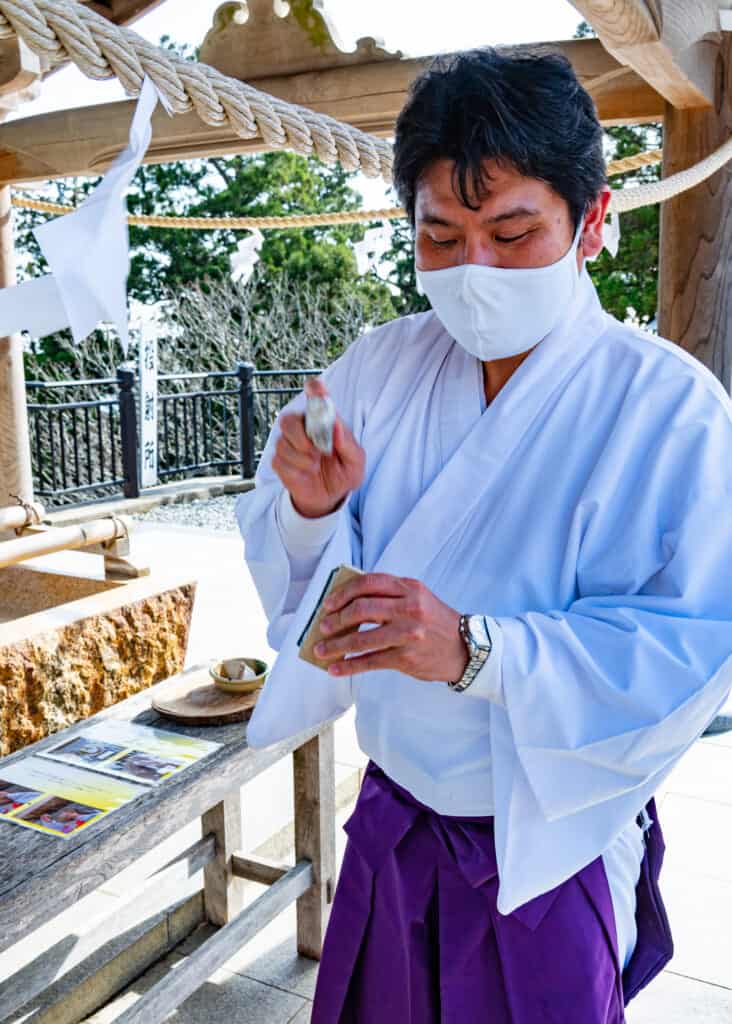 Because the shrine god is a powerful one, samurai would commonly come to pray here before going into battle. After the battle, they would return to pay monetary tribute or offer weapons and other objects in their possession to the god. Consequently, Akiha Jinja has a collection of katana swords and other samurai weapons that would make a Japanese war history buff weep for joy. Among their collection was a katana sword owned by Daimyo Takeda Shingen, the "Tiger of Kai" himself, and other incredible pieces from the Kamakura Period (1185-1333) which are considered National Important Cultural Properties.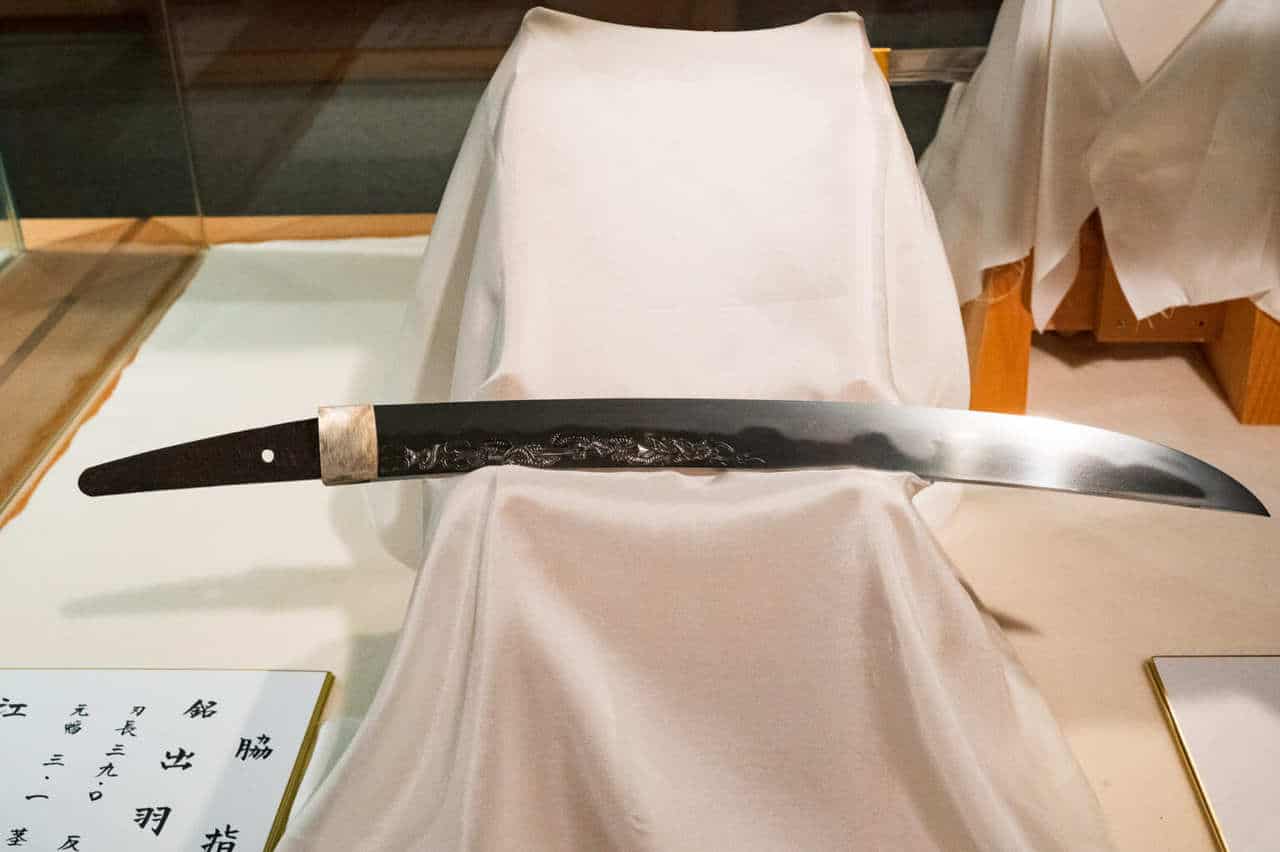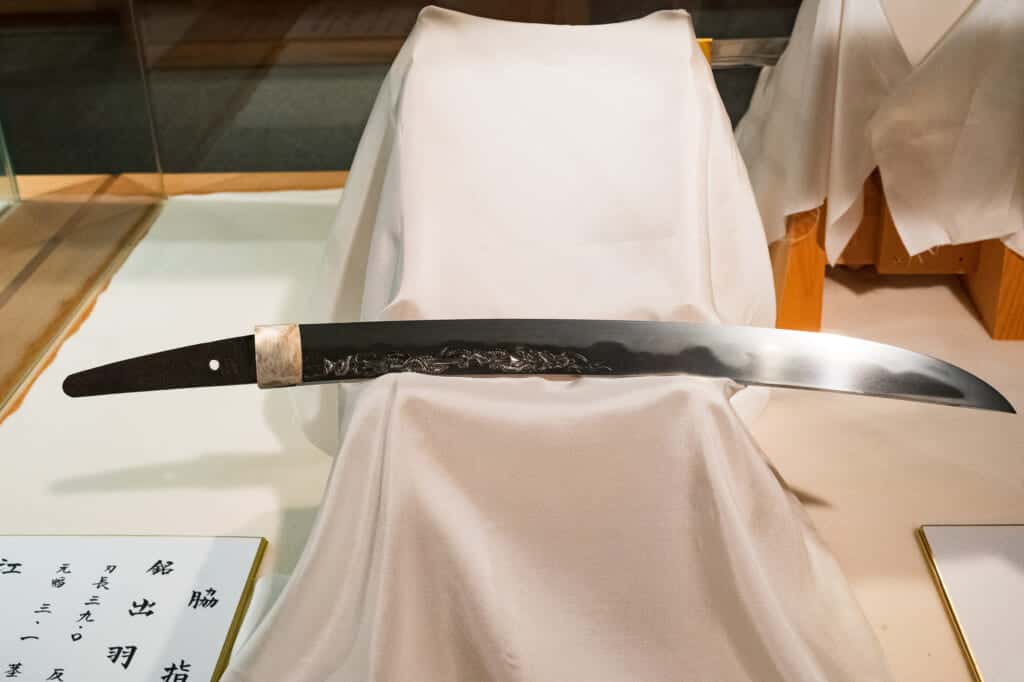 One of the best times to visit Akiha Jinja for a traditional Japanese experience is in December when they hold the annual Himatsuri fire festival. On the night of the 16th of December, three traditional dances are performed, using the bow, sword, and fire itself. Prior to the dances, traditional hand-held Japanese fireworks are held by brave volunteers while they shoot towering showers of sparks and flame meters into the air.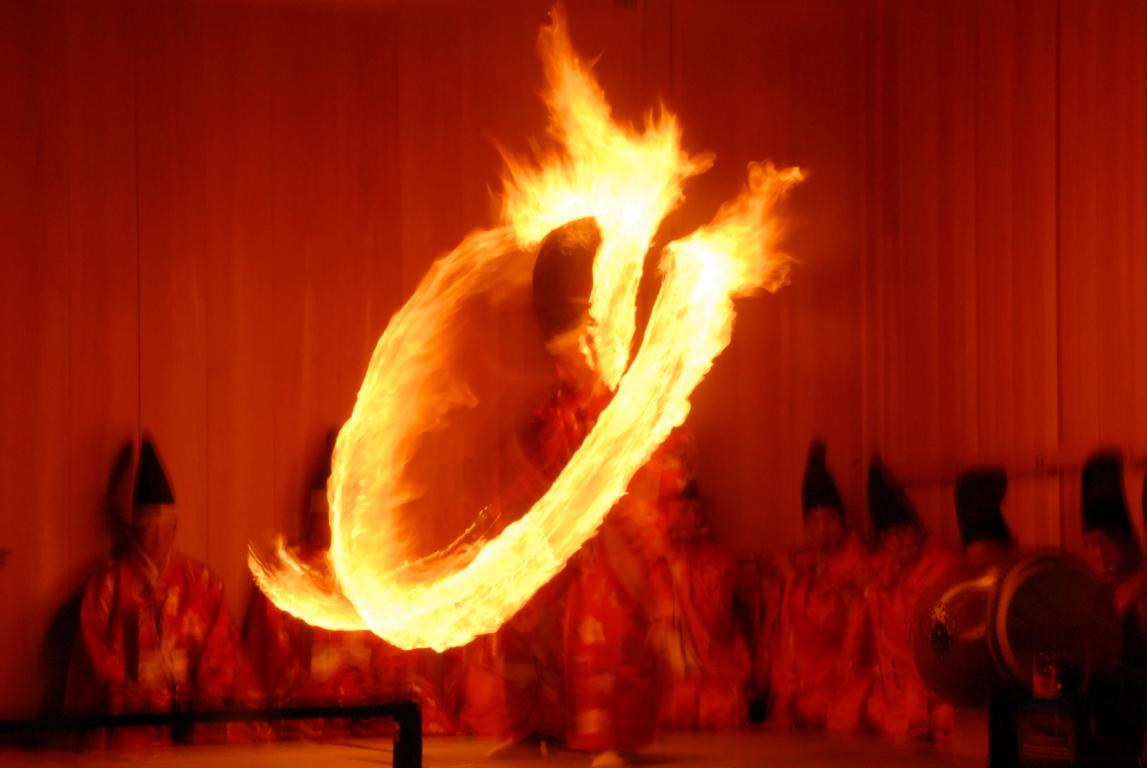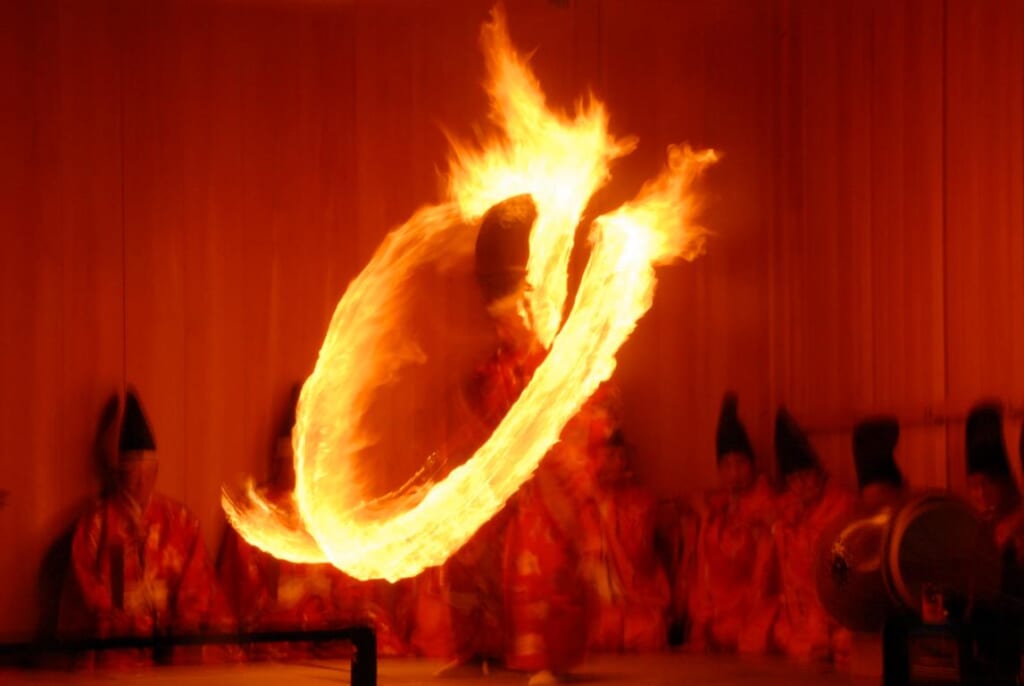 A Traditional Japanese Zen Experience at Hoko-ji Temple
While the Himatsuri is about an exciting experience as you'll find at a Japanese shrine, quite the opposite is available to you at Hoko-ji Temple. Like Akiha Jinja, you approach the temple from a parking lot along a wooded path. As you walk, you'll get the feeling that hundreds of pairs of eyes are on you — because they are! Over 500 stone statues of Buddhist disciples are situated in various places along the path; it is said that if you look carefully, you'll find one that looks like you. Many of the statues are old enough to have survived a fire that destroyed most of the temple in 1887, but some have been added fairly recently. The priest Noriyama-san who guided us through the temple jokingly noted the number of disciples was regularly increasing as new statues appeared on the temple grounds.
Hoko-ji Temple is also known as a place to pray for protection from fire, but for different reasons than Akiha Jinja. The fire that destroyed the temple in 1887 spared only two buildings, one of which memorializes a legendary figure known as Hansobo. Over 1,300 years ago, Hansobo was said to have helped the Zen master who founded the temple survive a storm crossing the sea on his way home from China. So Hansobo's reputation was already that of a protector, but when his memorial building miraculously survived flaming destruction, his reputation as a protector from fire was set in stone.
Apart from the lovely temple grounds and incredible architecture, Hoko-ji has two unusual experiences that make it attractive for those who are curious about Zen Buddhism. The temple hosts a Zazen meditation experience which lasts about an hour. This program is geared toward beginners, with a kind monk explaining the basics of Zazen meditation, including how to sit and what to meditate on. The meditation period itself is about 15 minutes long, during which participants are watched over by a monk wielding a long wooden "encouragement stick" (his term, not mine). If someone loses concentration or falls asleep during meditation, the monk gives them a sharp slap in the middle of their back to bring them back into focus. Our instructor laughingly commented that he strikes participants with about 3% of the strength of the blows he received during his training which sometimes left his back bruised and bloodied after a long day of being "encouraged."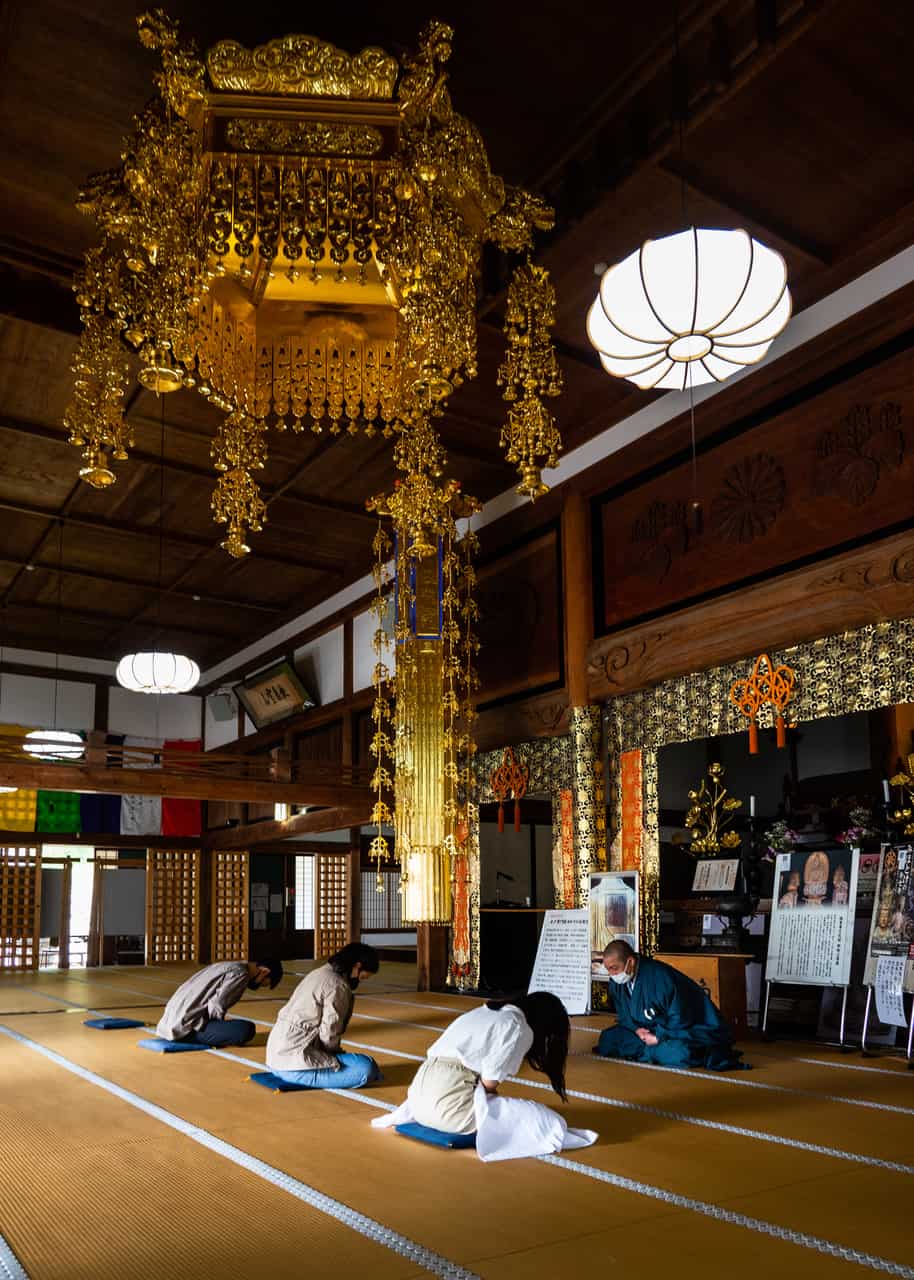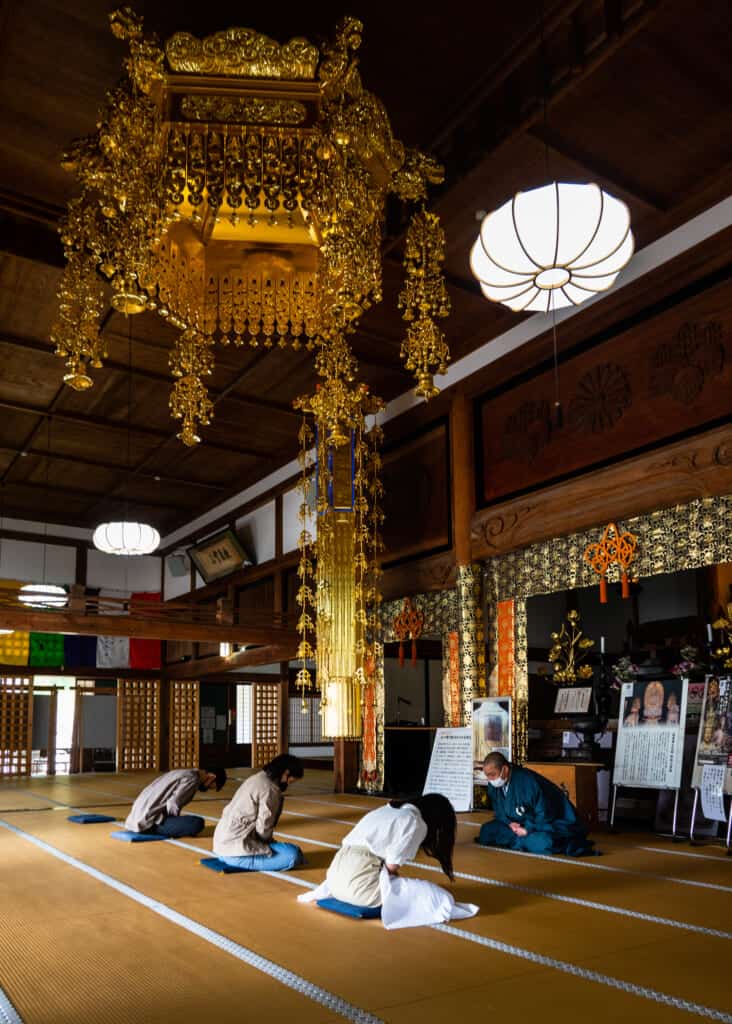 Another Zen experience available at Hoko-ji is shojin ryori, the vegan food eaten by the Buddhist monks and staff living on the temple grounds. Even if the idea of vegan food doesn't thrill your meat-eating soul, the temple has a bit of a specialty. Those from the West may be familiar with the "Impossible Burger" as a vegetarian alternative to hamburgers. Well, Hoko-ji serves the equivalent, "Impossible Unagi." Yes, this dish shares the appearance, texture, and flavor of the famous Lake Hamana grilled eel in a sweet sauce, but it is entirely plant-based. There is also a "sashimi" made with konyaku, seasoned with green onion and soy sauce that you would swear looks and tastes like hamachi yellowtail tuna. In all, six different dishes plus rice, pickles, and miso soup are served, ranging from meat impostors to standard vegetables and tofu. It is perhaps one of the most delicious ways to experience Zen Buddhism that you will have in Japan.
Make Your Own Soy Sauce at Meijiya Shoyu
For our next traditional Japanese experience, we backtracked into Hamamatsu City. In a quiet neighborhood about a 10-minute walk from Hamakita Station, Meijiya Shoyu has been keeping the traditional art of soy sauce making alive since 1875. Approximately 99% of soy sauce made in Japan today is made in sterile, stainless steel containers. However, soy sauce is a fermented food made with the help of living bacteria and mold that thrive best in the kioke wooden barrels soy sauce was traditionally made in. The unique mix of beneficial bacteria gives each soy sauce brewery's products, even individual batches, a unique and complex flavor you cannot get from mass-produced soy sauce.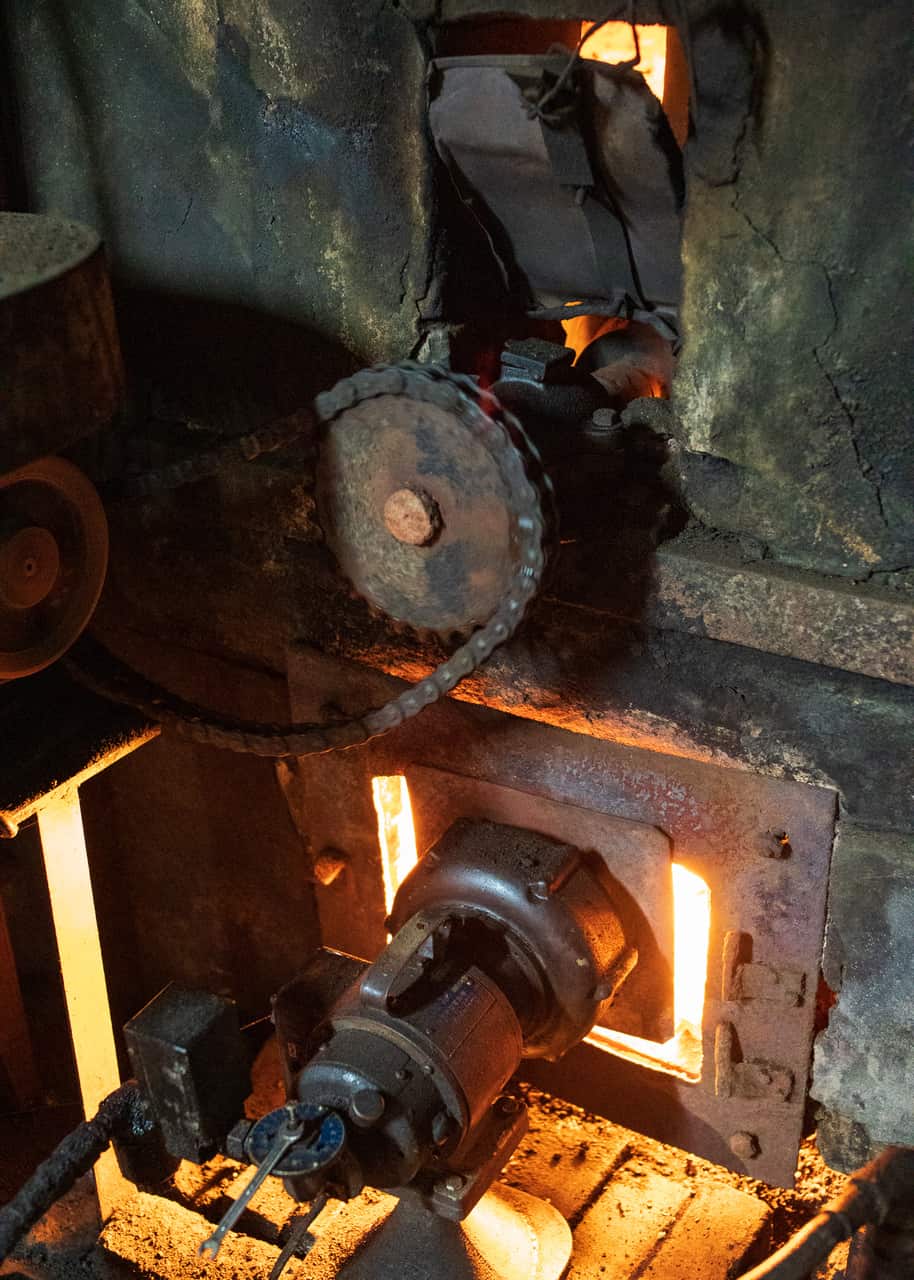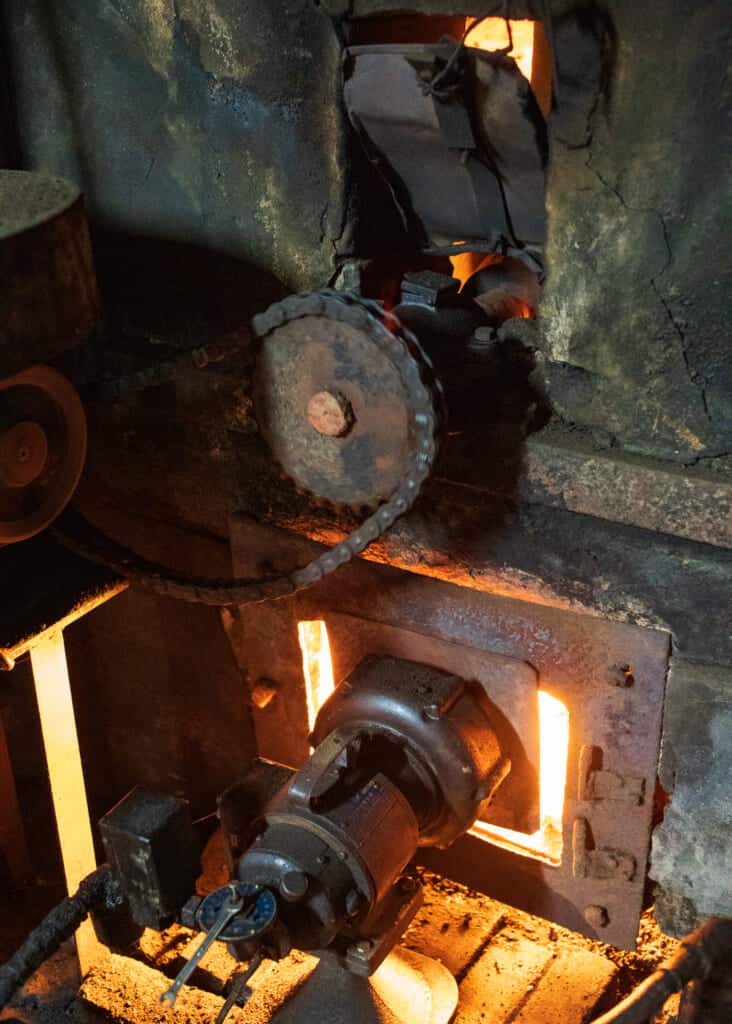 As the brewery master explained, soy sauce is a simple product made only with soybeans, wheat, salt, water, and the fermenting agent called koji. While each ingredient needs to be of high quality (all of Meijiya's ingredients are domestic except for the salt, which comes from the waters of Australia and the Gulf of Mexico), the bacteria living in the barrels and within the walls of the brewery itself are responsible for the indescribable umami flavor of their soy sauce. The ingredients ferment in the barrel for a year and a half, giving them plenty of time to mingle with the bacteria that infuse the unique flavors into the sauce.
Meijiya hosts a special experience in which visitors can perform the final steps of producing a bottle of soy sauce for themselves, starting with pressing the sauce out of the fermented semi-solid moromi through several layers of cloth. We scooped three layers of moromi wrapped in a light cloth into a hand press; the factory would do this with three hundred layers at a time. Pressing down with all of our weight several times, we eventually extracted about 100ml of rich, thick barrel-fermented soy sauce from the brown moromi goop. The master brought out a chilled block of tofu for each of us to season with our handmade soy sauce. There is no good way to describe the difference between barrel-fermented and sterile environment-produced soy sauce other than to say it is just better. The flavors are deeper and more complex without the salty bite of soy sauce aged for only three to six months.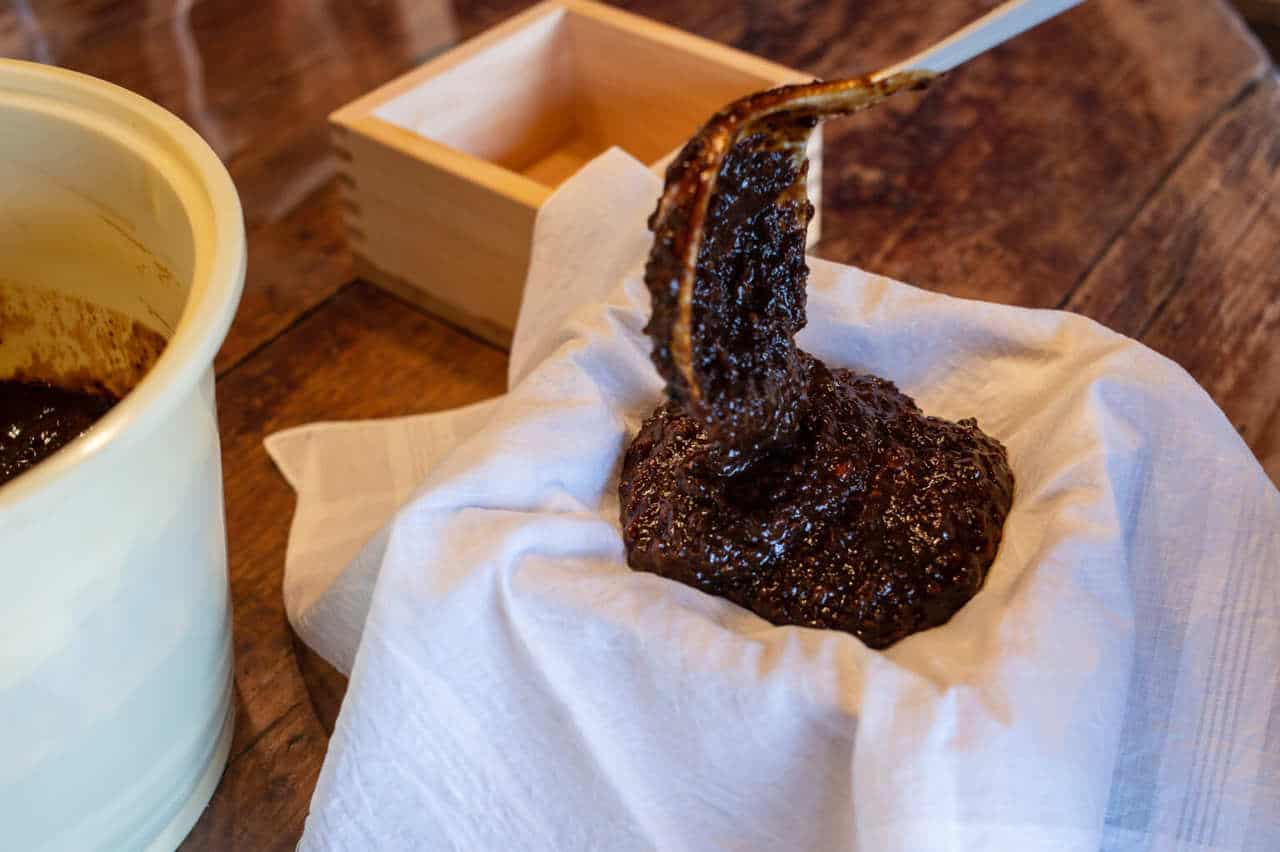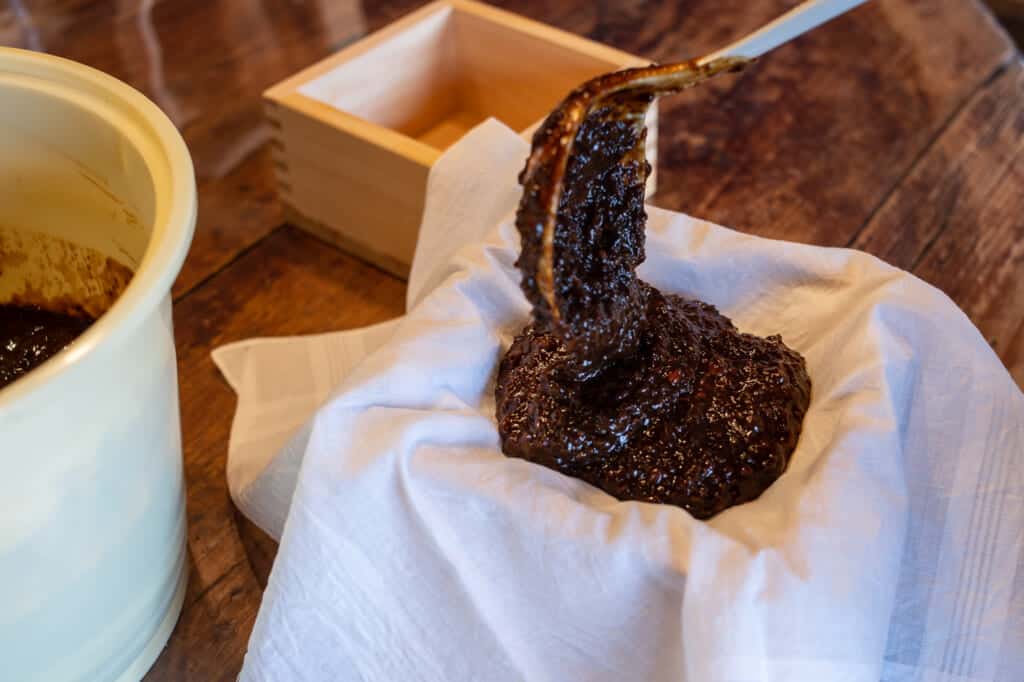 The brewery also has a small shop where you can purchase goods like tonkatsu sauce and other soy sauce types. A factory tour is also included in the experience, but make sure you don't eat natto before the tour (natto bacteria ruins the koji bacteria living in the brewery) and make a reservation at least 10 days in advance.
Hamamatsu: Gyoza Capital of Japan
While we were in town, we decided to take in another of Hamatsu's special traditions: gyoza eating. Gyoza restaurants began appearing in Hamamatsu in the Taisho Period of the early 20th century and caught on like wildfire. Currently, gyoza is served at over 300 establishments in Hamamatsu. In 2020, Hamamatsu became the city with the highest gyoza consumption in Japan, surpassing Utsunomiya in Tochigi Prefecture as the "Gyoza Capital of Japan." For hardcore gyoza lovers, the Hamamatsu Gyoza Society produces a Hamamatsu Gyoza Map recognizing 190 different restaurants. I don't recommend trying them all on one trip, but you can sample different gyoza at the annual Gyoza Festival, which is typically held in November, coronavirus permitting.
With so many gyoza restaurants to chose from, we went big. Ishimatsu Gyoza has been a favorite of Hamamatsu residents since 1953 and has a spacious main shop close to Meijiya Shoyu. Walking in the door, you'll see the large wall of shikishi boards with autographs and well-wishes from celebrities and know you came to the right place.
The gyoza here are served in a circular pattern, the way they come after being fried in the pan. A heap of stir-fried bean sprouts fills the hole in the middle, which is said to go well with gyoza. Fill a little dish with some soy sauce and a dash of chili oil for dipping, and dig in. My daughter and I shared a plate of twenty, and they went down so easily, I could have eaten more. We also tried a plate of boiled dumplings with zesty ponzu sauce and some fried rice to round out the meal. I had tried gyoza while visiting the former gyoza capital of Japan, Utsunomiya, and found them a bit lacking for my taste, but Hamamatsu's gyoza was the real deal.
Add Hamamatsu To Your Japan Experience
Hamamatsu is so close to Tokyo and Kyoto by bullet train, it makes a great addition to your itinerary if you happen to be staying in either of those cities. If you happen to be using the Japan Rail Pass, a stop in Hamamatsu between Tokyo and Kyoto literally costs you nothing.
From spiritual to culinary traditions, Hamamatsu adds plenty of interesting diversions to a typical Japan itinerary. The Hamamatsu weather is typically mild and great for experiencing outdoor activities. If you are traveling with family, be sure to check out my article about how to enjoy a family vacation in Hamamatsu, covering a number of other incredible places and experiences I have yet to mention!
Sponsored by Hamamatsu City