The Japan Rail (JR) Pass is one of the most coveted tools in the Japan traveler's toolbox, but it is also one of the most misunderstood. Is it worth buying a Japan Rail Pass for your trip to Japan? Will the JR Pass be worth buying after the major price increase scheduled from October 2023? And if you do buy one, how do you maximize the value you receive from it? In our comprehensive guide to the JR Pass, we will try to walk you through the details of the pass to help you make the right decisions when and if you purchase one.
What is the Japan Rail Pass?
The JR Pass is a transportation pass that allows unlimited rides on trains and buses operated by Japan Railways Group, an alliance of 6 passenger railway companies that serve the majority of Japan. The most significant mode of JR operated transportation for travelers in Japan is the network of Shinkansen 新幹線 bullet train lines that span nearly the entire length of the country and run with unparalleled speed and efficiency.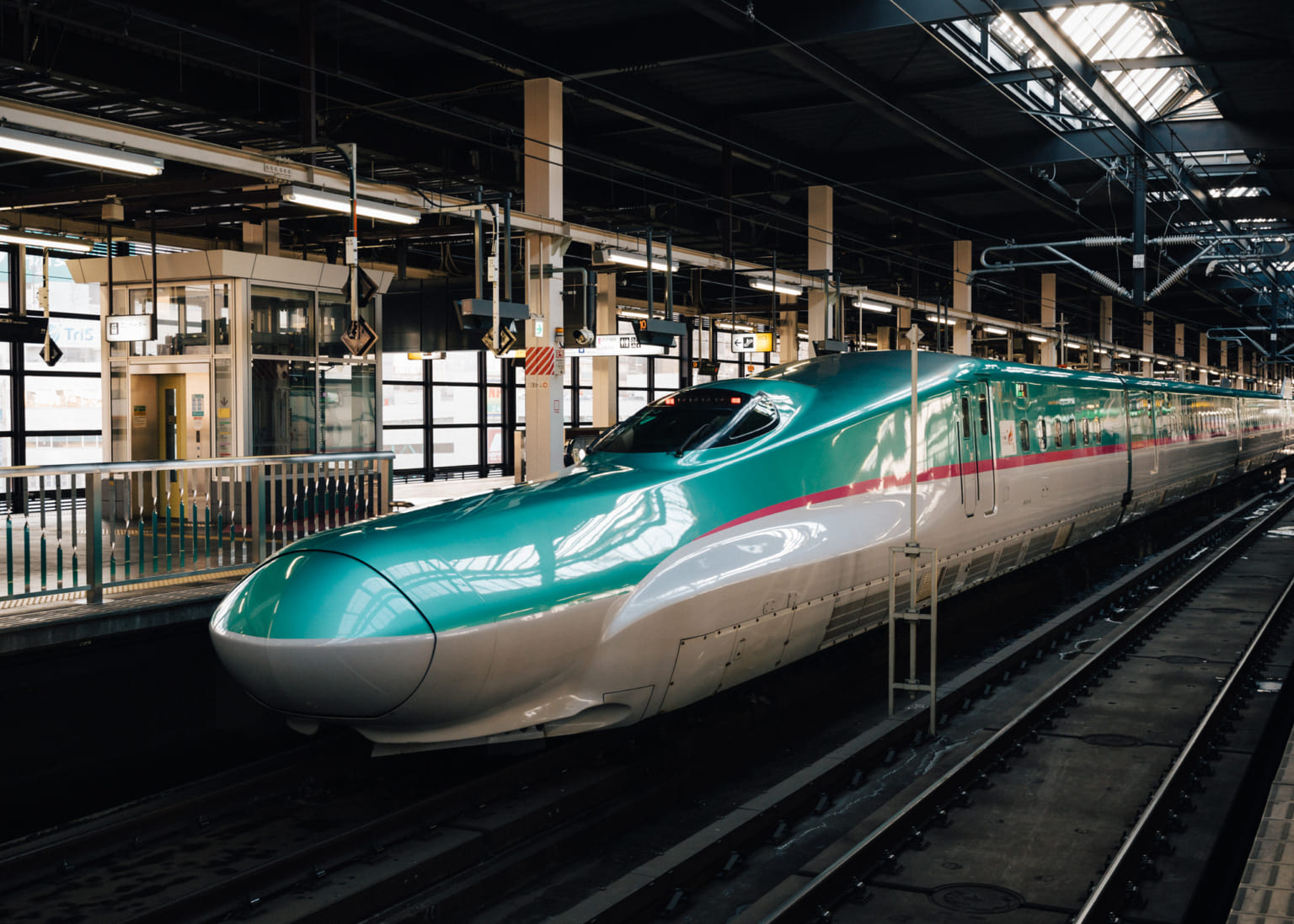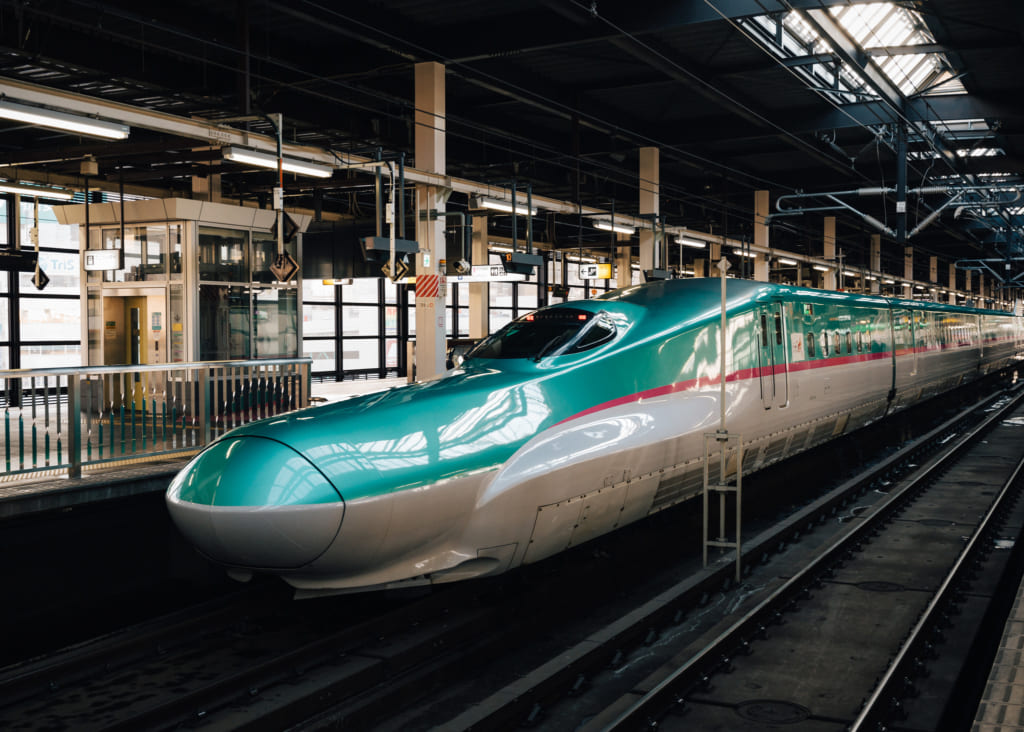 The Japan Rail Pass is only available to visitors to Japan. While it was once necessary to purchase your pass in your home country before going to Japan, in 2020, a website was launched enabling visitors to make a purchase online from any location, though you will still need to provide proof that you are a short-term visitor to Japan.
The pass can be purchased in durations of 7, 14 or 21 days of continuous use. However, the period only starts the day you first use the pass, so with a little planning ahead, you can save yourself money by limiting the period you will use the pass to a shorter duration than the length of your entire trip.
There is also a choice between ordinary and green car seats. Green cars are the first-class sections of Shinkansen trains. The seats are wider, have more legroom and offer a greater angle of recline. Some lines provide extra services like hot or cold hand towels (depending on the season) and a beverage. Green cars are likely to be less crowded as most people generally opt for the ordinary seats. Whether or not the green car upgrade is worth it depends completely on your travel style.
How To Use a Japan Rail Pass for the Shinkansen
Owners of JR Passes will be able to reserve seats on Shinkansen trains online via the JR Pass Reservation website. It is also possible to book tickets directly at JR "Green Window" ticket counters at the airports and most major JR train stations. The website has English options, however, which might make it a little easier to book tickets yourself. The expertise of the JR staff at the stations is advantageous when you are trying to make a more complicated booking involving multiple legs.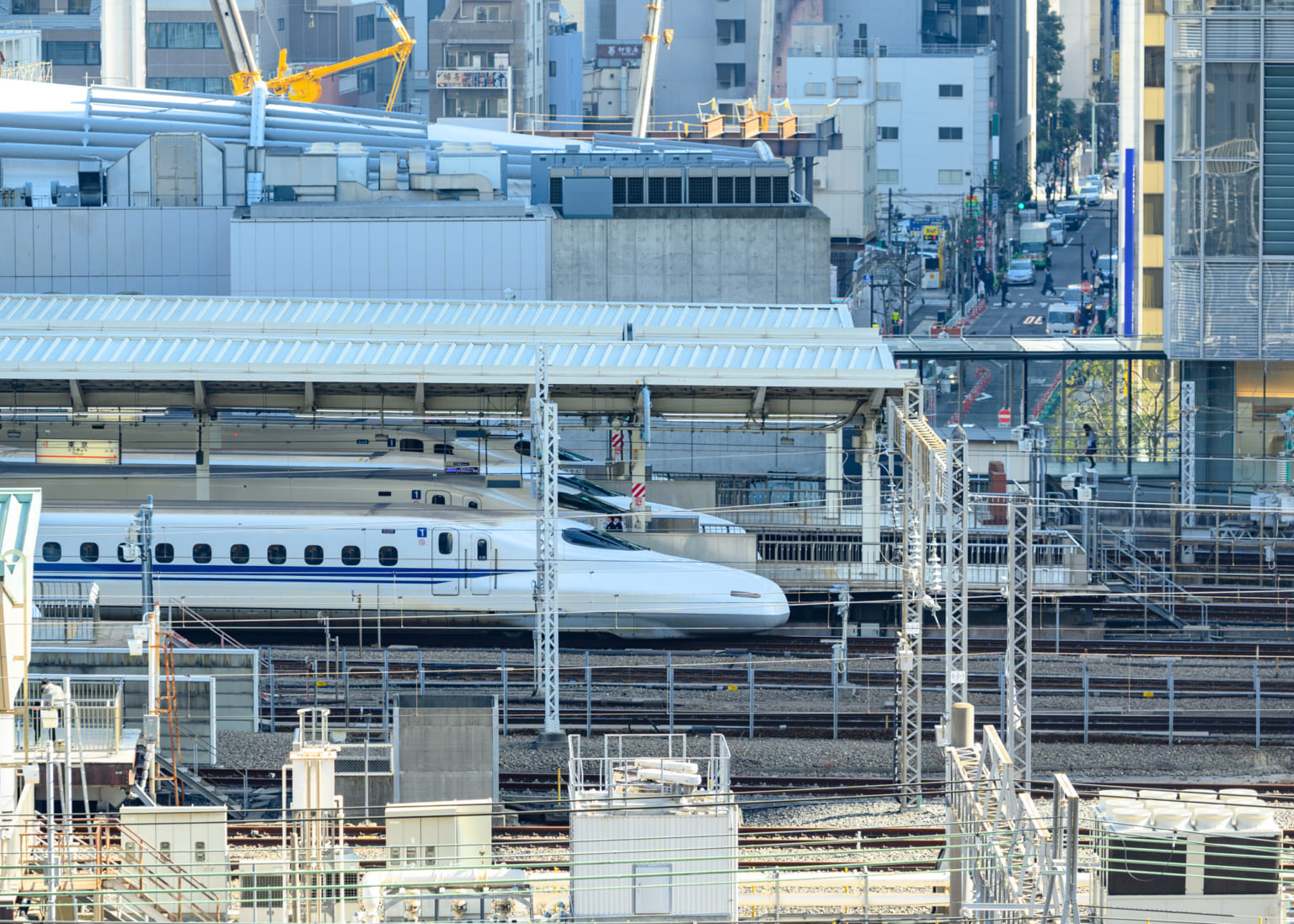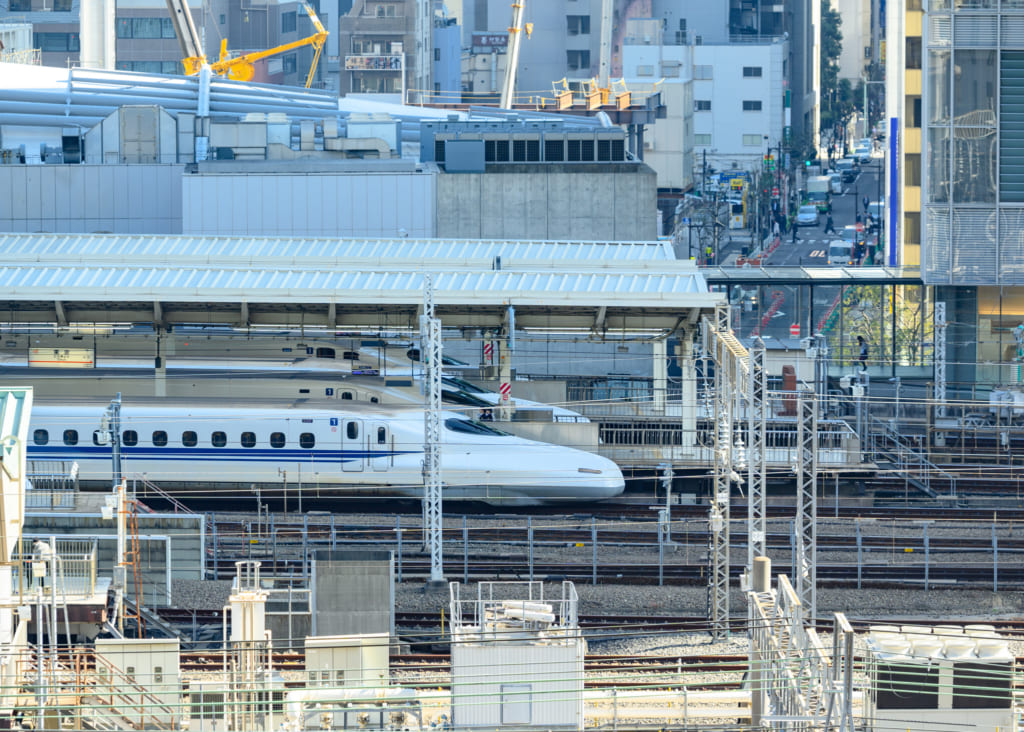 Do I need a reserved seat on the Shinkansen with my Rail Pass?
On the popular Tokaido Line, generally, no. Most trains have three cars for unreserved seating, though some have as few as one. Announcements made on the platform before arrival will instruct you which cars have unreserved seating.
However, you should take note that on particularly full trains, you could be left standing for long distances without a reserved seat. And because reserved seating is free for Rail Pass holders, it makes it worth while to reserve a seat if you can.
If you are using the Hokuriku, Tohoku, Akita, or Hokkaido Shinkansen lines, seat reservations are often required for the fastest trains. When in doubt, check the website and reserve any necessary tickets in advance.
Also, recent changes in policy require travelers with large pieces of luggage to reserve seats near luggage storage areas on the Tokaido, Sanyo and Kyushu Shinkansen lines.
The only downside with a reserved seat is that once you reserve a seat, you should use it. Though there is no penalty for not using a seat you reserve, there is a hidden cost to both the railway company and its customers. If too many travelers start abusing the reservation policy, then there may be greater restrictions in the future which is bad for everybody. If you know you can't use your reserved seat, go to the ticket counter and have it canceled beforehand, and at the same time, reserve a seat for a later train.

Can I ride Nozomi or Mizuho Shinkansen Trains using the JR Pass?
No, you cannot. The Nozomi Super-Express trains are the fastest (least number of stops) trains on the Shinkansen line and are known by the name Mizuho in the Sanyo/Kyushu region. However, the Hikari trains are the second-fastest trains and only slightly slower, so this is really only a minor inconvenience. The difference might only be noticeable on very long routes.
Using a Japan Rail Pass for Other Trains and Buses
It is important to know that the JR Rail Pass is not only valid on the Shinkansen lines. The JR Railways group runs a vast number of regular train lines and bus routes throughout the country and you will be able to ride these routes free of charge using your rail pass during its period of validity. For example, the Yamanote Line which is the most important loop line circling the Tokyo urban center is a JR line on which visitors to the capital will likely ride every day.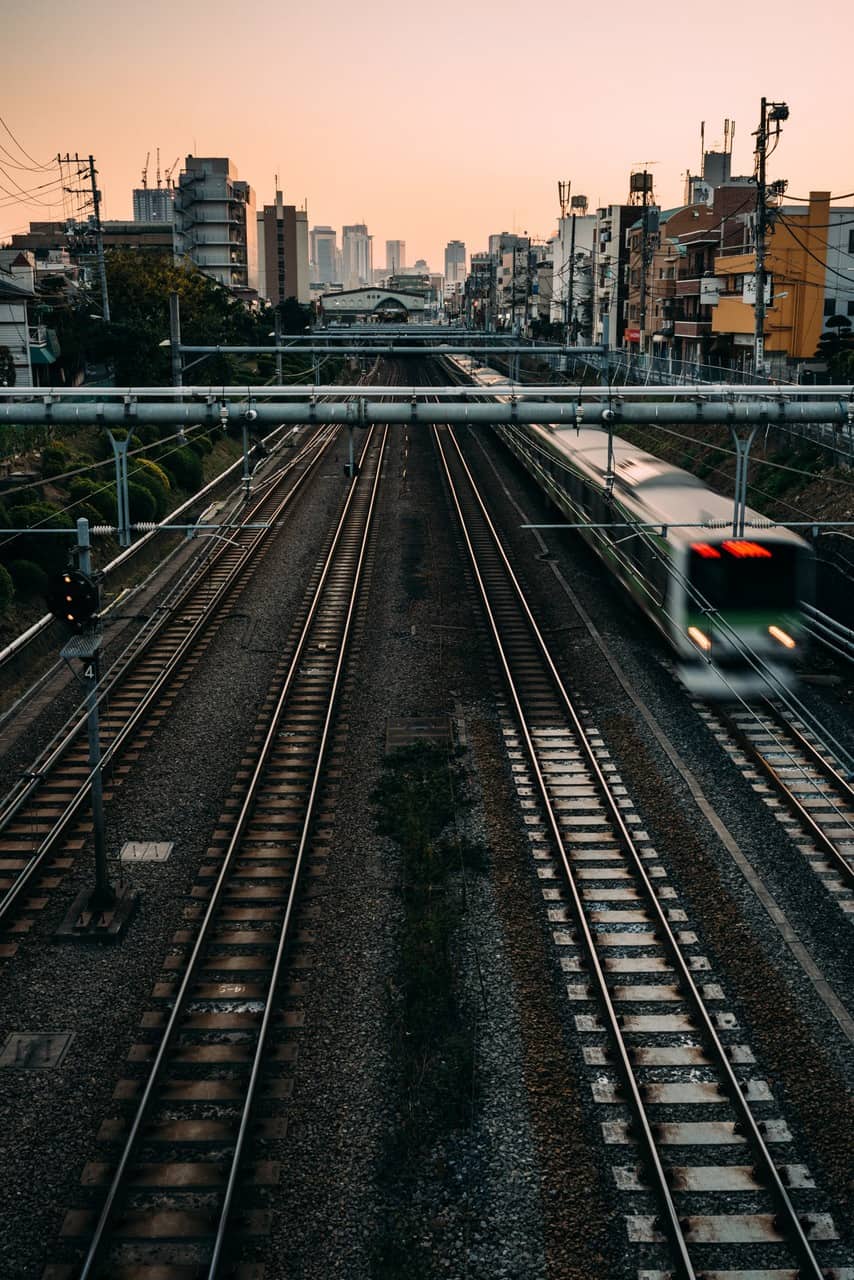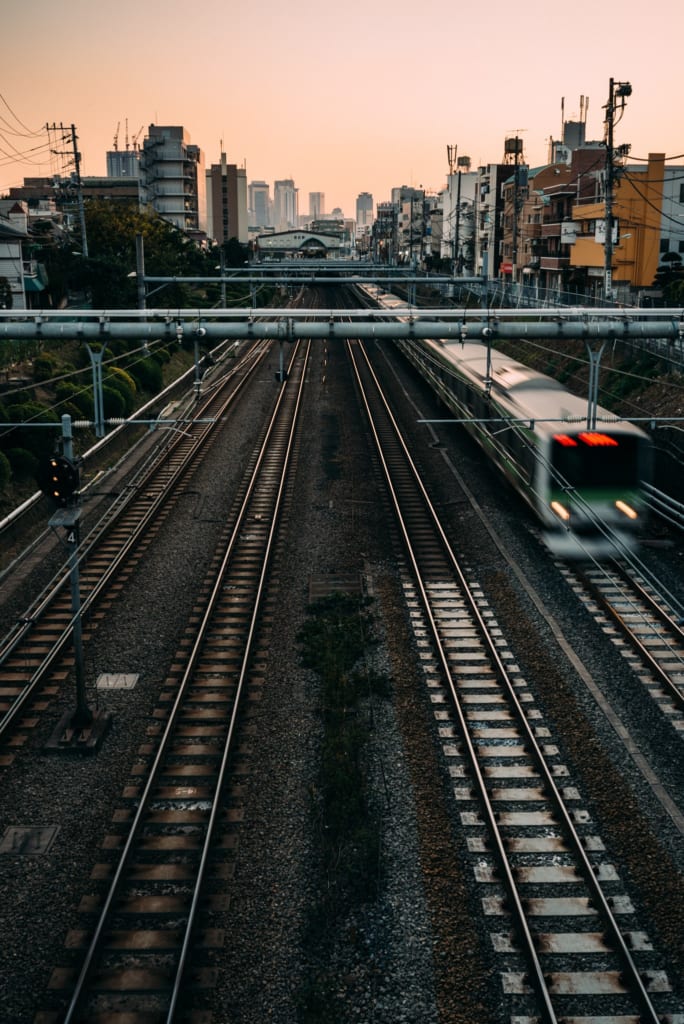 From June 1, 2020 JR Passes will become magnetically encoded, which means you can use them at automated ticket gates like a normal ticket. Prior to this, you would have to seek out a manned ticket gate and show the pass to an employee. It is assumed that you will be able to continue to use manned gates if you need to interact with an employee, but most of the time it will be faster to use the automated gates.
What can make the pass a little difficult to use, especially in cities which have a large number of private railway companies other than JR, is that some destinations are not serviced by JR lines. If you try to use your Japan Rail pass in an automated ticket gate, you will likely get an error message which may or may not be in English, and you will not be allowed to pass through.
Train station employees who have some grasp of English might try to explain this to you, but the easiest solution for you would be to have a transportation IC card (which go by various names for different companies and regions: Suica, PASMO, Icoca, etc.) ready and loaded with a small amount of credit as a backup. The vast majority of train lines use IC cards for payment, especially in urban areas.
An important tip for taking trains when using a JR Rail Pass: Always take note of the name of the station where you boarded the train as well as any stations where you transferred to other trains. If you run into a problem where your rail pass is invalid to use for the full fare, a station employee will be able to calculate the fare you owe (minus any leg of the trip covered by the JR Pass) if you provide the stations you used on your journey.
How to Ride Buses in Japan
The Japan Rail Pass is good for many JR operated local bus routes, which is helpful especially in large metro areas that have many local JR bus lines, like Tokyo. However, you cannot use the pass to ride "highway" or overnight buses between major cities. Local buses can also get you places in the countryside where there is no train service, so don't overlook the opportunity to use your JR Pass in this manner.
JR local buses are clearly marked with the JR logo, so it should be simple to identify which buses you are allowed to ride.
Using a local bus can be a little confusing the first time you try it. Japanese buses are generally boarded from the rear and exited at the front. If you have a Japan Rail Pass, just get on and show the pass to the driver only as you exit. For non-JR local buses, take a ticket from the machine when you board or tap your IC card on the reader. When you get off, give the ticket to the driver and he will tell you the correct amount to pay, or tap your IC card again and you will be charged the correct amount automatically. (If you haven't figured it out by now, IC cards are much easier and convenient for transportation when your JR Pass is not valid.)
How To Purchase a Japan Rail Pass
A wide variety of companies enable travelers to purchase the JR Rail Pass conveniently online, which you will physically pick up from any JR Ticket office when you arrive in Japan (at the airport or any major JR station). The JR Pass allows you to pass through automated ticket gates rather than having to show your pass to a station employee and allow you to make seat reservations online in English instead of having to do it in person at a ticket office (sometimes with staff that isn't fluent in English).
The cost of the Japan Rail Pass using the official website is as follows (Children 6-11 pay half price):
| | | |
| --- | --- | --- |
| Period of Validity | Regular Seats | Green Car Seats |
| 7 Day Pass | 33,610 yen | 44,810 yen |
| 14 Day Pass | 52,960 yen | 72,310 yen |
| 21 Day Pass | 66,200 yen | 91,670 yen |
Prices updated as of April 2020*
Note: A significant price increase is planned from October 2023, with the 7-Day pass regular adult fare increasing to 50,000 yen, the 14-day pass to 80,000 yen, and the 21-day pass to 100,000 yen. Green car fares will also be raised accordingly.
Tips For Using the Japan Rail Pass in Different Areas of Japan
The strategy for getting the most out of your JR Pass varies according to the area you will mostly be traveling in. Here are some region-specific tips for using the Japan Rail Pass depending on where you will spend most of your time in Japan.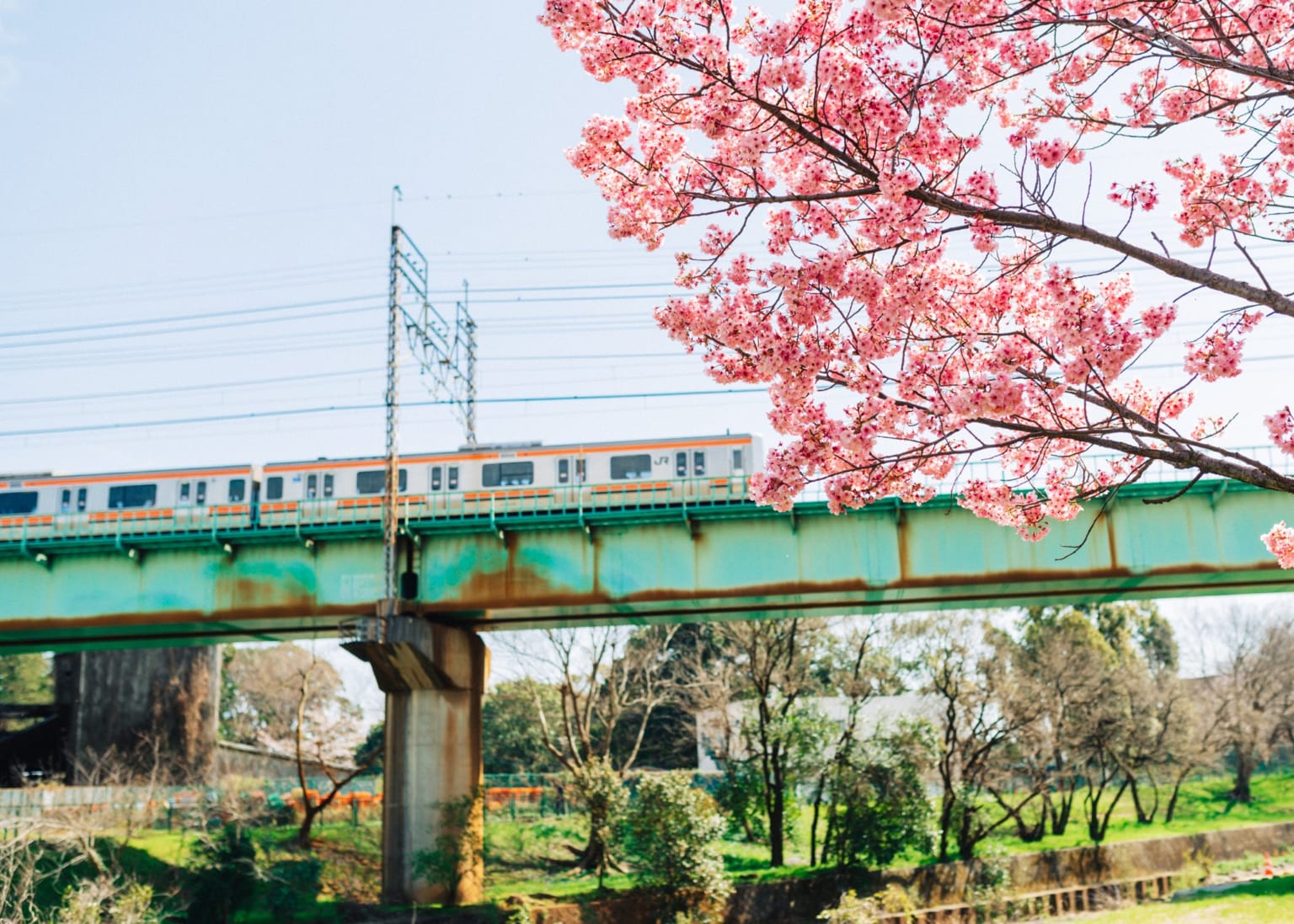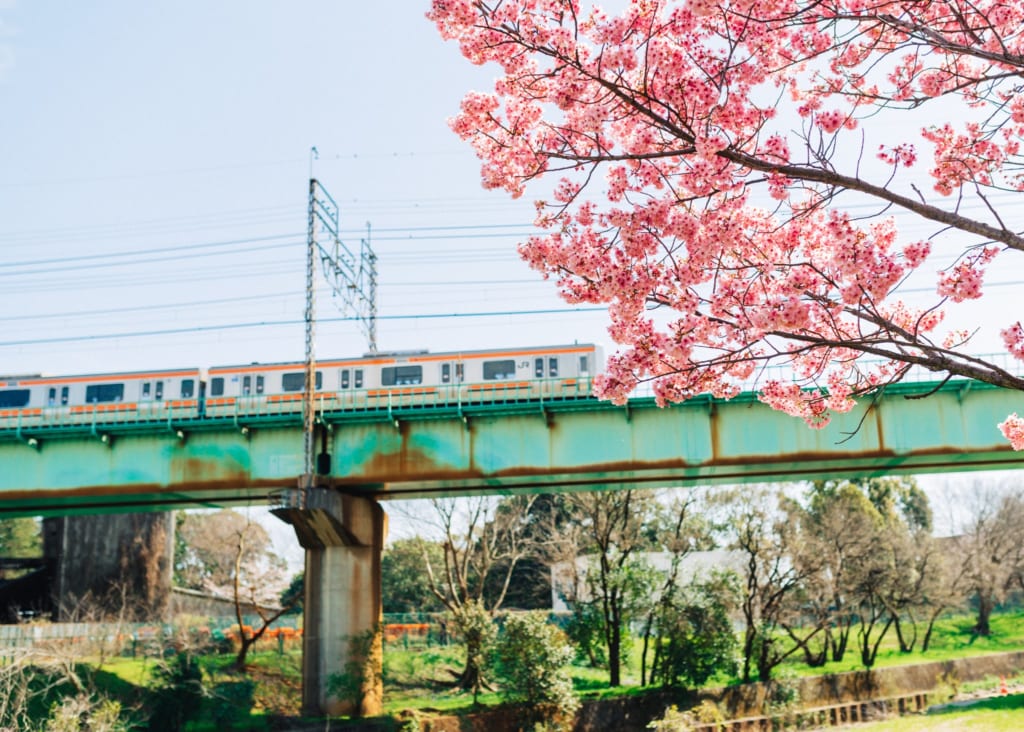 How to Use the Japan Rail Pass in Tokyo
The Tokyo rail map is a spider web of train and subway lines, many of which are owned by private companies other than JR. This makes using a Japan Rail Pass in Tokyo trickier than most people like, but using the JR Pass for local lines when possible will save you a lot of money.
The major train line in Tokyo is the Yamanote Line, a 30 station loop that circles the heart of the capital, with familiar names like Shinjuku, Shibuya, Ueno and Tokyo Station. The majority of tourist attractions in Tokyo can be reached using the Yamanote line, so thankfully it is a JR operated line.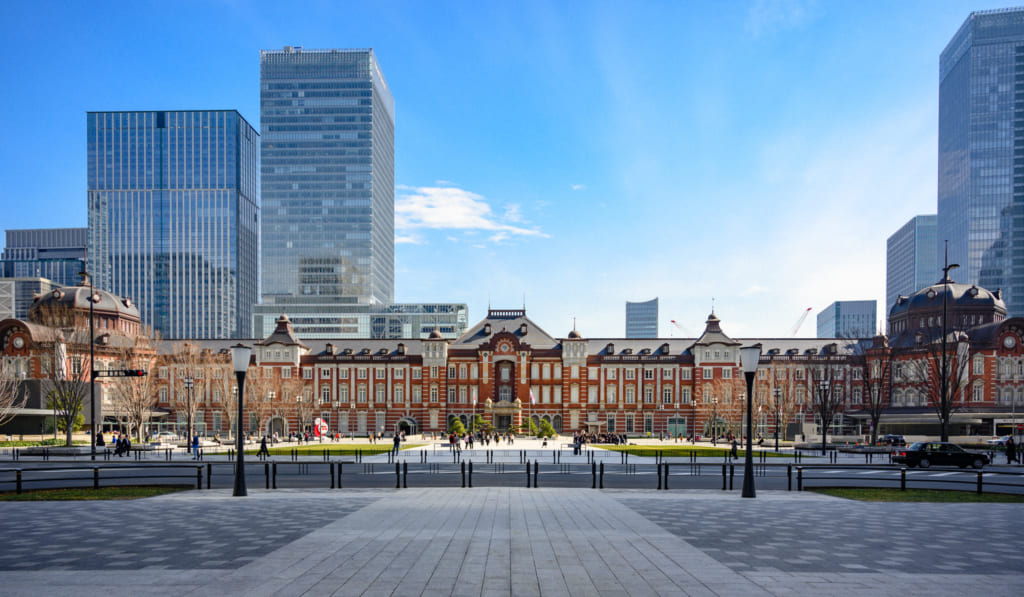 There are a number of other useful JR lines: Chuo-Sobu, Keihin-Tohoku, and Shonan-Shinjuku, which service popular tourist destinations, but many destinations in Tokyo can only be reached by non-JR lines or subway lines, which are also not covered by the pass. For this reason, we recommend that you purchase an IC transit card, either Suica or PASMO to use to get to destinations where JR trains do not go.
Both Haneda and Narita airports can be reached using the Japan Rail Pass, by Tokyo Monorail and Narita Express trains respectively. Depending on your itinerary, it may not be worth the cost to reserve a day of JR Pass use just for getting you to the airport, however.
How to Use the Japan Rail Pass in Kyoto
The JR Pass is really only useful in Kyoto for getting to and from the city by Shinkansen, or to and from Osaka on the JR Kyoto line. There are few JR trains and buses within the city, making the pass very limited in value for your time in Kyoto. The most convenient trains and buses are run by private companies, so expect to pay a separate fare. Using an IC transit card, called ICOCA in Kyoto, is a good idea.
It is possible to use the Japan Rail Pass to get to Kansai Airport using the Limited Express Haruka train from Kyoto station.
How to Use the Japan Rail Pass in Osaka
Like Tokyo, Osaka has a loop line called the Osaka Loop line which is operated by JR. This line provides convenient access to many tourist destinations in Osaka. There are a number of other JR lines in Osaka, notably the Yumesaki line which has a stop near Universal Studios Japan and the Kyoto line which runs between Osaka and Kyoto stations.
Airport access is from Hineno station using the JR Kansai Airport line, but again, you should carefully consider the value of using a day of your pass for a one-way fare to the airport.
How to Use the Japan Rail Pass to Mt. Fuji
Mt. Fuji is a popular day trip from Tokyo which is mostly accessible using a JR Pass.
If you wish to climb Mt. Fuji, you can take the Tokaido Shinkansen from Tokyo or Shinagawa to Odawara and transfer to the JR Gotemba line to Gotemba station. From there, you can take a bus during climbing season to the climbing station.
If you just want to enjoy a great view of Mt. Fuji, Lake Kawaguchi is a popular spot known for lovely views in most seasons. Take the JR Fuji Excursion train from Shinjuku to Otsuki, where you will have to transfer to a private train line to Kawaguchiko station and pay the fare (2,340 yen adult round trip).
Is the Japan Rail Pass Worth It?
Now that you've read all the information about the JR Pass, the most important question is whether or not the Japan Rail pass is worth buying. The simple answer is "Usually", but it depends on your specific itinerary. The more destinations you travel to, particularly by Shinkansen bullet train, the better the value of the pass. However, we will provide you more information to help you decide if you need a JR Pass and ways to maximize your value for money if you do purchase one.
Buy a JR Pass if…
…you are planning to take trips on the Shinkansen to 2 or more cities that are significantly distant from one another. For example, if you start and end your trip in Tokyo but also want to visit Kyoto and Hiroshima, the pass is usually worth it. But if you want to visit Kyoto and Osaka, which is just 30 minutes from Kyoto, probably not. This is assuming the purchase of a 7-day pass; for a 14 or 21-day pass, you'll need to add at least one more city per week to make it worth it.
…you want to travel around the country getting on and off the train at any stop that catches your fancy. Again, multiple destinations is what makes the JR Pass worth it, so if you are constantly hopping on and off trains to explore different regions of Japan, the JR Pass will make train travel a bargain for you.
Don't Buy a JR Pass if…
…you are only staying in one city during your trip. If you are staying on just one city and making day trips to nearby areas, it is very unlikely that a JR Pass would be worth your while. If you make the most of it using public transportation, you might do slightly better than break even, but is it worth the effort? It is probably better to buy an IC Card like Suica or PASMO and calculate how much will spend per day, but my experience is that you won't spend enough to make the JR Pass worthwhile.
…you are planning to travel only in a specific region. Again, if you are using just 1 or 2 cities as home base, such as Tokyo/Yokohama or Kyoto/Osaka, it makes little sense to buy a JR Pass. In fact, many regions offer specific discount tickets for travel within the area. If you are planning to stay on the northern island of Hokkaido, for example, there is a discount ticket for that. There are countless regional transportation passes for tourists to Japan other than the Japan Rail Pass.
Learn more about some of the regional transportation passes in our: Guide to the Best Discount Travel and Rail Passes
…you want to go to Sapporo from another city in Japan. Currently, the Hokkaido Shinkansen line only goes to Hakodate and you have to transfer to another train to get to Sapporo. It will be extended eventually but for now, it is both expensive and a long journey by train. Domestic flights on discount airlines are faster and cheaper. If Hakodate is part of your itinerary (along with at least 1 other city), then, by all means, get a JR Pass.
Will the Japan Rail Pass Be Worth Buying After the Late 2023 Price Increase?
The sharp increase in the price of the Japan Rail Pass said to start around October 2023 (details are still vague; we'll update this page as we learn more) makes the decision to purchase one less clear-cut for many visitors to Japan. In general terms, you would need to make two round trips of significant distances for every 7 days of the passes validity (so four round trips for a 14-day pass and six round trips for a 21-day pass) to guarantee it is worth your money. However, JR is promising some extra benefits such as various discounts and the ability to upgrade your ticket to the fastest class of trains (for an extra fee of course). At this point, our opinion is that most travelers who stick to the "Golden Route" destinations of Tokyo, Kyoto, and Osaka will not benefit from the purchase of JR Pass while those who want to add destinations outside of the typical ones will still get some, if lesser, value from purchasing the pass.
It is worth noting that the price of regional passes do not appear to be changing, and the motivation behind the price increase may be to encourage visitors to Japan to visit destinations other than Kyoto, Osaka, and Tokyo. In these cases, regional passes such as the Hokuriku Arch Pass which includes the beautiful city of Kanazawa and the JR East Pass for the Tohoku area which brings visitors closer to the natural beauty of the northern part of Japan are still incredibly good deals for those willing to go off-the-beaten-path. Many of the regional passes are also available to holders of foreign passport holders living in Japan, so if you are visiting friends or family, they can also travel with you at the same discount.
Read More: The New Golden Route: Discover Hidden Kyoto and Osaka with the Hokuriku Arch Pass
Tips for Getting the Best Value from a Japan Rail Pass
Calculate your routes in advance using websites or apps like Japan Transit Planner / Norikae Annai or Google Maps. We prefer Japan Transit Planner / Norikae Annai because the app has an easy option to have the app prioritize routes based on using a JR Pass. Google Maps will tell you which trains are JR trains, but you cannot tell it you only want to use JR trains, so it may route you on private railways that re not covered by your JR Pass. Traveling only by JR trains and buses whenever possible will save you a lot of money when you use the pass so it is worth the time to research.
Group all Shinkansen travel into a timeframe that fits a specific Japan Rail pass duration. Instead of traveling at random during your 3 week trip to Japan and purchasing a 21 day JR pass, plan to stay in one location for the first 3-4 days, then purchase a 14 day JR Pass for your travels, returning to your home destination for 3-4 days at the end of your trip. Grouping is the easiest way to save a significant amount of money on your rail passes.
Use your Japan Rail Pass for local trains and buses. We admit, using the pass on local transportation can be a little intimidating with the potential language barrier, but in general JR employees are kind and helpful people who will do their best to get you where you want to go. Big smiles and a humble attitude go a long way in Japan, so treat people kindly and take a chance; you might save some money along the way.
Don't save an entire day of the pass for an airport transfer. There are only a few ways this might be worth using the JR Pass for, one being if you are going directly to the airport from a remote city by Shinkansen and then transferring to a JR train to take you to the airport. But in general, the cost of train fare to or from the airport alone, particularly Haneda or Kansai airports, does not justify burning an entire day of your JR Pass.
So there you have it, all the information you need decide if the Japan Rail Pass is worth it for trip to Japan and how to maximize its value if you do purchase it. Now all that's left to do is to plan your dream Japan itinerary and pack your bags!
Original article published on 08/31/2020. Last update on 05/03/2023