Camping has always been one of my favorite things to do, and while my favorite campsites have often been remote and tucked to the side of back country trails, I still occasionally enjoy the easier method of car camping, especially in Japan. I have found that while Japan, especially North Japan, has many camp sites to offer, they are usually well designed and neatly laid out. The kind of campsites meant for people to have a chance to escape their homes and jobs easily. They are the kinds of places meant to make enjoying the outdoors accessible to everyone, but sometimes in doing so they have removed the very things that make nature so wonderful. When you are given a small 10×10 sandbox as your designated plot of land, it distracts from the natural beauty of camping outside. While I don't necessarily enjoy camping in those types of campgrounds, I have never run across a campsite in Japan that was not organized and clean, with friendly staff, and usually even tents and sleeping bag rentals also, so there's a bit of a trade off, convenience for nature I suppose.
However during a recent trip to Yamagata Prefecture, I had the pleasure of staying at Nishihama Campground, which quickly became a new favorite of mine, and here's why: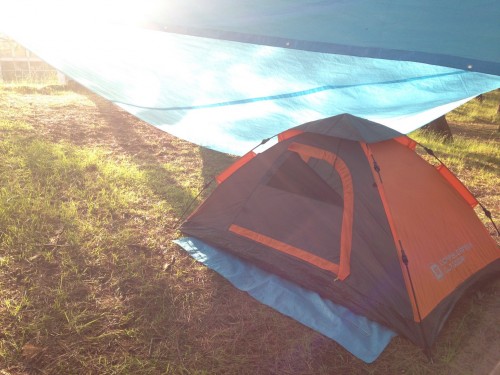 On occasion I have had trouble finding the information and reservation desk when camping at Japanese campgrounds, but the Nishihama reservation desk was located directly next to the parking lot and easy to find. The staff who manned the desk were extremely welcoming and helpful, giving us directions to the nearest grocery store and the beach. They didn't speak English but they were able to efficiently explain the rules of the camp ground and the location of nearby sites in a clear and friendly way.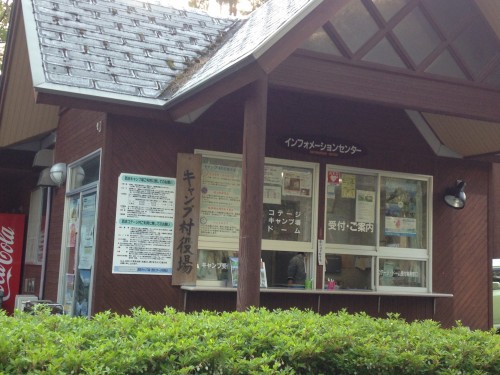 The campsite was unusual in that, instead of the designated plots laid out in neat little squares, the campground was one large open grassy area, under the cover of large pine trees. You could choose where you wanted to camp, and I really appreciated that feature. When we went, the campground was very crowded, but despite this we were able to find a nice secluded spot away from the large families who had come for Golden Week vacation. The campground was equipped with clean toilets, and a washing area for dishes, and clean water. Children rode their bikes along a paved path that meandered beside the campground and I couldn't help but fondly remember my own childhood camping experiences.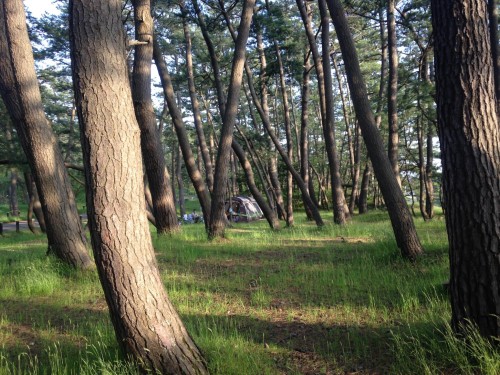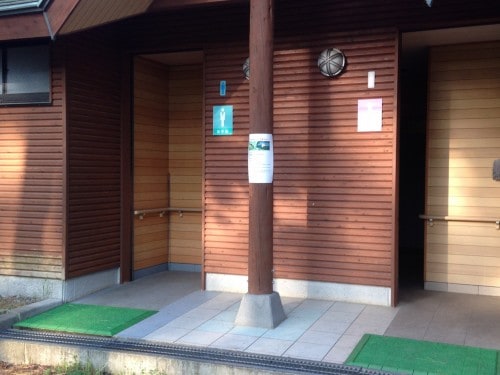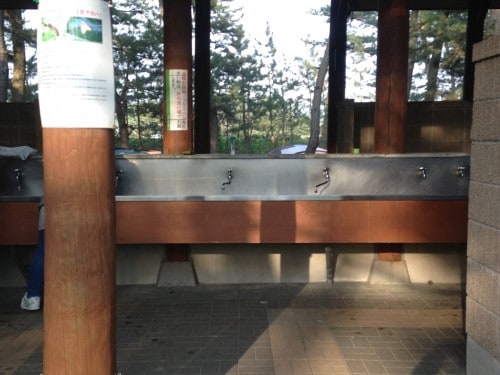 The campsite is in a small city called Sakata, and there is not much to see, but directly next to the campsite there is a large onsen, which is open to campers. This was a really nice feature, offering the comfort of a bath while still enjoying the outdoors. Outside of the onsen, there was a small foot bath, which was free to use and open until 9:00 pm.
The campsite is also about a 10 minute walk from the beach, which was a huge bonus as well. Although when we went, the beach was littered with trash and junk that had washed ashore. I have heard that they have started cleaning the beaches in preparation for summer though, so hopefully a future trip would offer a cleaner beach.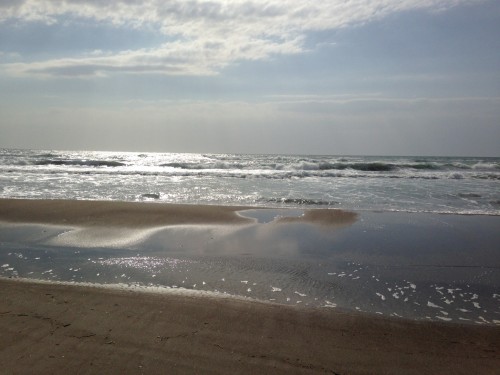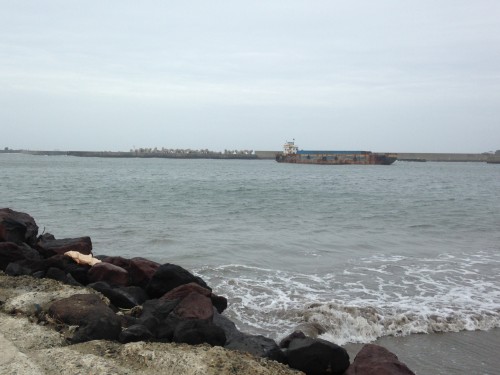 Finally, if camping is not your thing, the campgrounds also offer cabins for rent, although they go fast, so be sure to book in advance.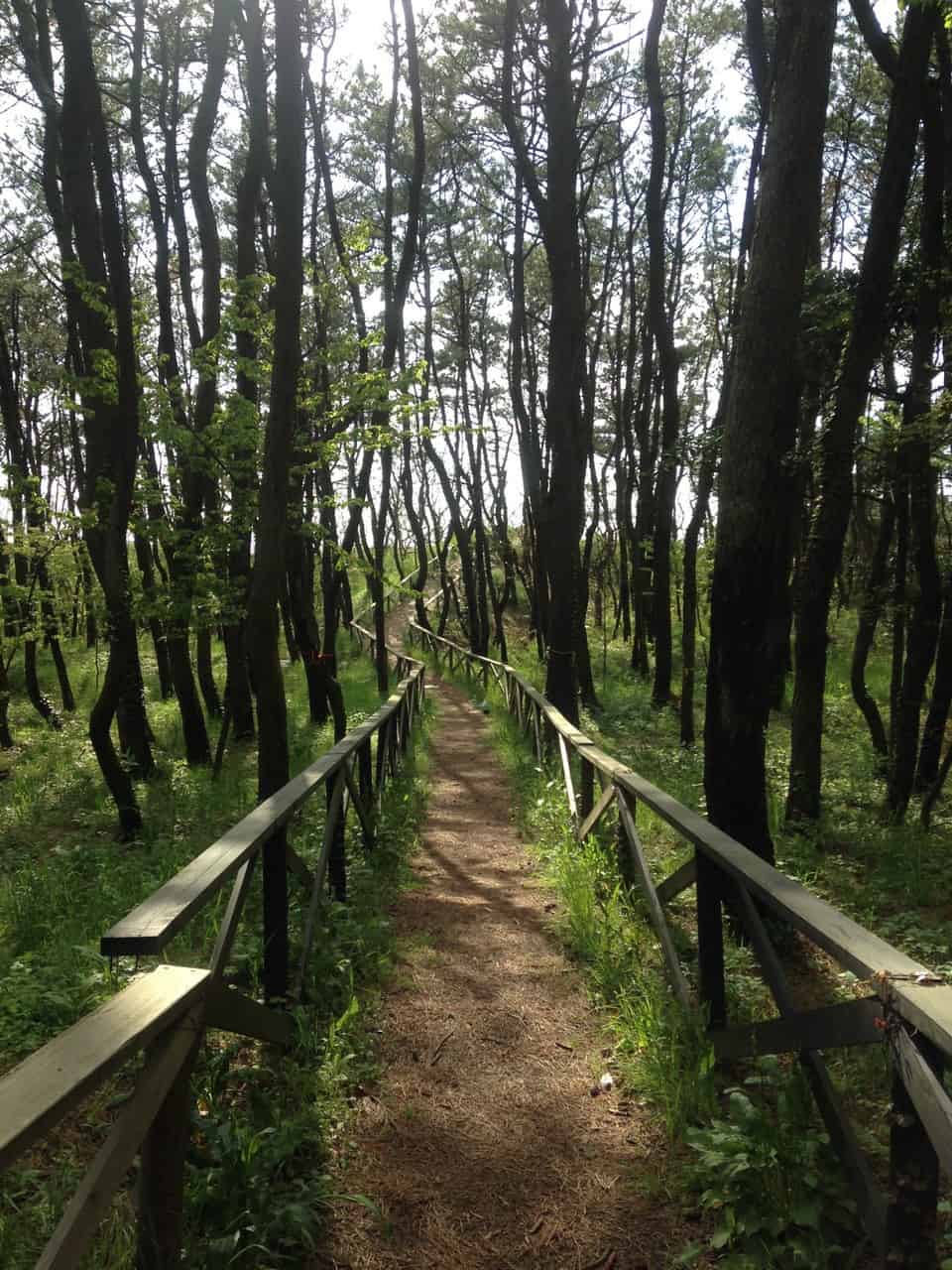 Extra Info :
CABINS:  The cabins range in price from 5,000 to 17,000 yen depending on the time of year and whether you have a group of four or six people. They come equipped with a refrigerator, a microwave, a rice cooker, a TV and an air conditioner.
You can find more information on their website here.
CAMPSITE: The campsite also offers the option of day only camping, which is useful if you are interested in a good BBQ location, the price for day only camping is 200 yen per person.
| | |
| --- | --- |
| Name | Nishihama Campground |
| Category | Campgrounds |
| Address | 2-62, Nishihama, Yuza-machi, Akumi-gun, Yamagata-prefecture |
| Access | [map]2-62, Nishihama, Yuza-machi, Akumi-gun, Yamagata-prefecture[/map] |
| Opening Hours | Reception Desk : 8:30 - 5:30 |
| Price Range | Camping : 600 Yen per person per night |
| Payment options | Cash |