When exploring Kyoto, Japan's cultural capital, a trip to Arashiyama (嵐山) is part of every traveler's bucket list. Located in the western part of the city and easily reachable by train, many travelers primarily visit for one reason: Arashiyama's famous bamboo grove. But despite it being the star of the Arashiyama area, there is much more excitement to be found in the surrounding area. After all, travelling is all about discovery. For those willing to venture further, there's plenty to discover in beautiful, mysterious Arashiyama. We'll explore the Arashiyama area and its secret spots, well-hidden from the tourist crowds.
Arashiyama Bamboo Grove
As one of Kyoto's most beloved sightseeing destinations, the famous Arashiyama Bamboo Grove attracts a large number of visitors every year. There are no entrance fees for the bamboo forest, which makes leisurely strolling through the rows of Moso Bamboo (孟宗竹) even more attractive. Its proximity to both Saga Arashiyama JR Station (JR嵯峨嵐山駅) and Arashiyama Randen (Streetcar) Station (嵐電嵐山駅) is also a key aspect to its popularity. With its status as cultural highlight of Kyoto City, it's no wonder people immediately think of the bamboo grove when talking about Arashiyama. It has become such a defining aspect of the area that you can easily forget all the other memorable spots in the surrounding area. Nonetheless, the Arashiyama Bamboo Grove represents one of the most beautiful sides of Kyoto, and perhaps even Japan, making it well worth the trip on its own!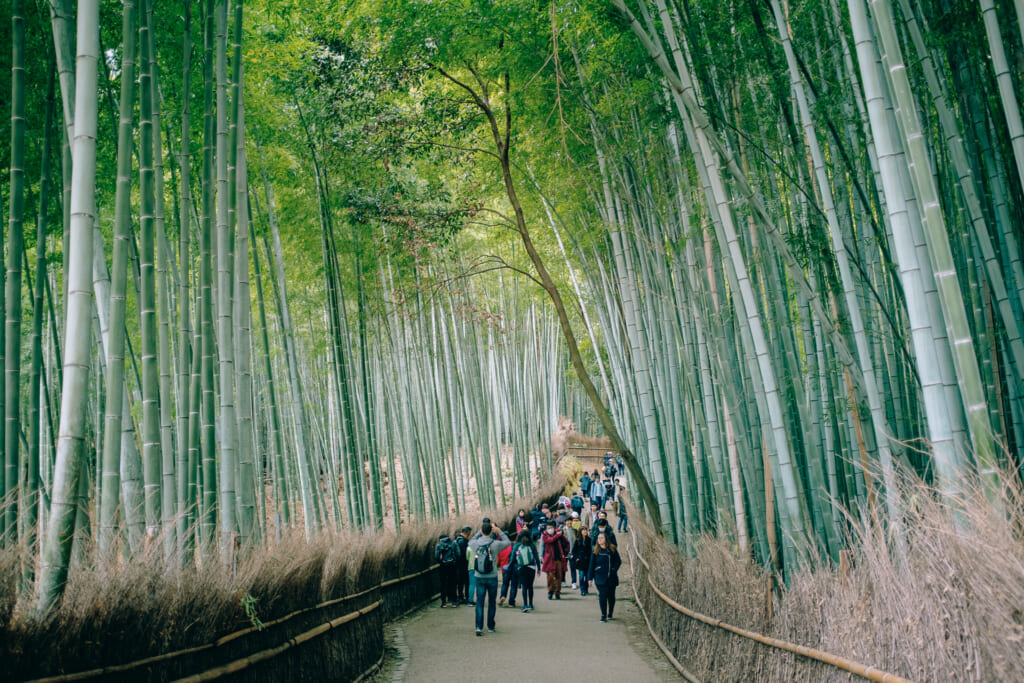 Togetsu-kyō Bridge
Togetsu-kyō Bridge (渡月橋) can be described as always being in harmony with the seasons. Whether complemented by the flaming foliage of autumn or the sakura blooming in spring, Togetsu-kyō always fits perfectly into the scenery, making it a picture-perfect photo spot year round. With its astounding span of 155 meters (508 feet), the bridge connects the two parts of Arashiyama separated by the Katsura River (桂川). While walking on Togetsu-kyō Bridge, the western side offers a majestic view of the Rankyō Gorge (嵐峡), carving its path through the mountainside, all the way to Kameoka (亀岡). To the east, you can admire one of the many great curves of the Katsura River. In the distance, the wide mountain range surrounding Kyoto City rises majestically on the horizon. In order to fully appreciate the atmosphere of Togetsu-kyō Bridge and the spectacular sights surrounding it, you should try to visit on a sunny day. The bridge is easily reachable on foot from either Saga Arashiyama JR Station, Arashiyama Randen Station or Arashiyama Hankyu Station (阪急嵐山駅).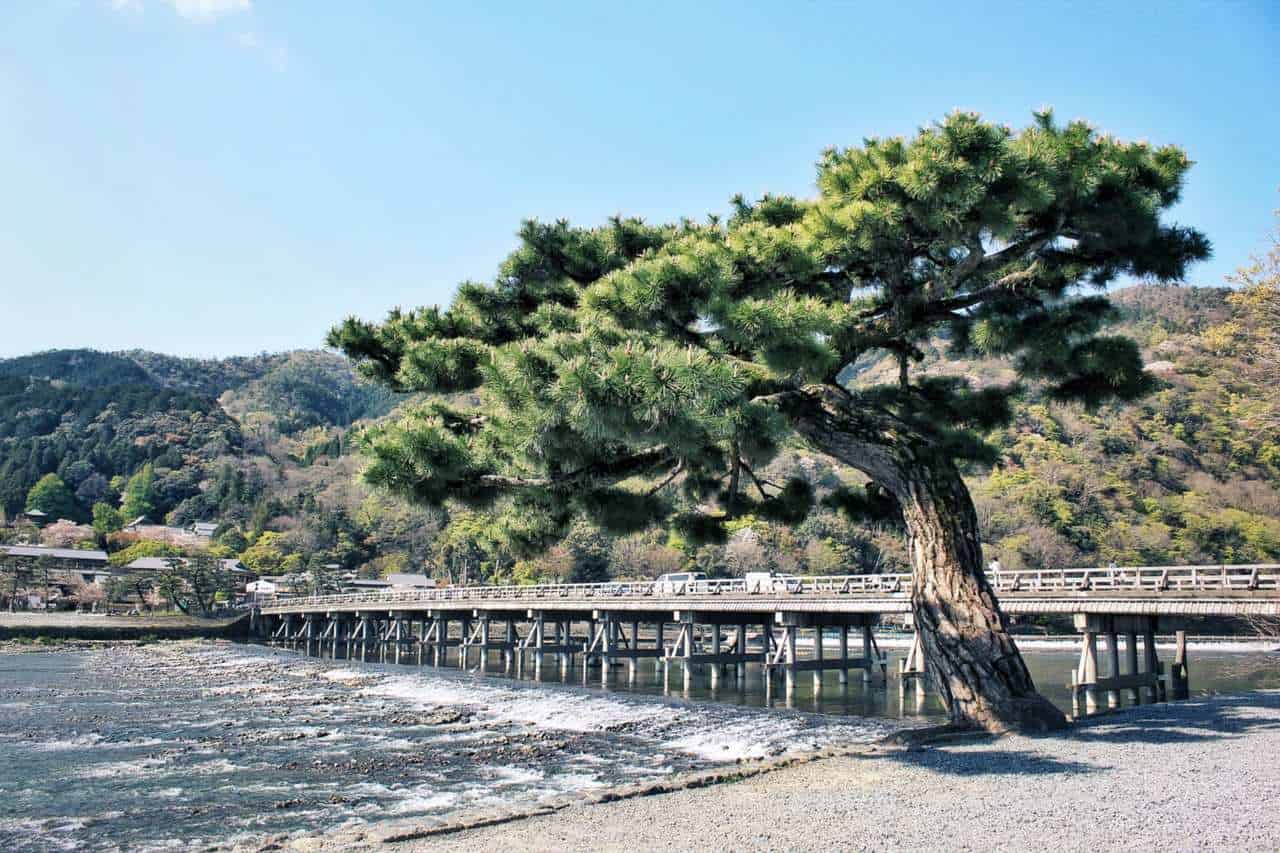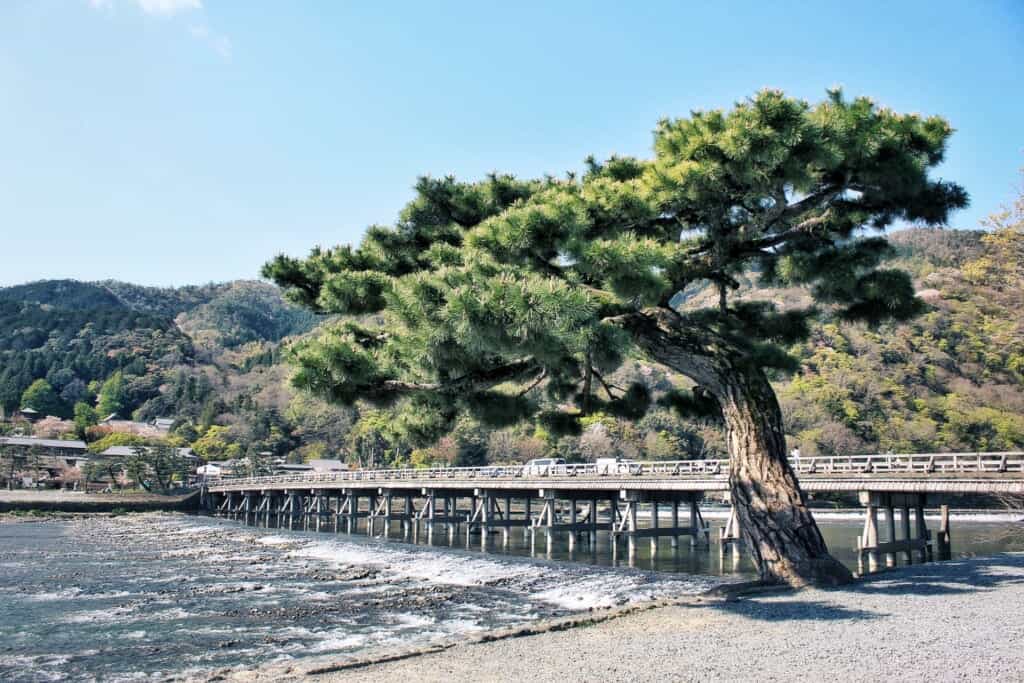 Hozukyō Lookout Point
When arriving in Arashiyama, one wouldn't expect to be this close to one of Kyoto's most breathtaking spots for nature lovers: Hozukyō Lookout Point (保津峡展望台, Hozukyō Tenbōdai), also known as Hozukyō Observatory. This peaceful observation platform overlooks the astounding Hozukyō Gorge, a valley connecting Arashiyama to the east and Kameoka to the west. Hozukyō Gorge is also known for the Sagano Torokko Scenic Railway and Hozugawa River Cruise, both offering unforgettable ways to experience the graceful gorge. But of course, only a lookout point can offer a true perspective of a valley this majestic. At first glance, Hozukyō Lookout Point more closely resembles a parking space than a place to enjoy a panoramic view. Parking is available right next to the actual lookout point and a parking lot further down the road, from where a beautiful sidewalk lined by maple trees will lead you back up to the lookout point. As you step up to the railing, you will be presented with a view unlike any other. I found myself being absorbed by this view for what felt like an eternity.
Hozukyō Lookout Point is only reachable by car or taxi. Walking on the road up to Hozukyō Lookout Point is not permitted due to cars speeding by.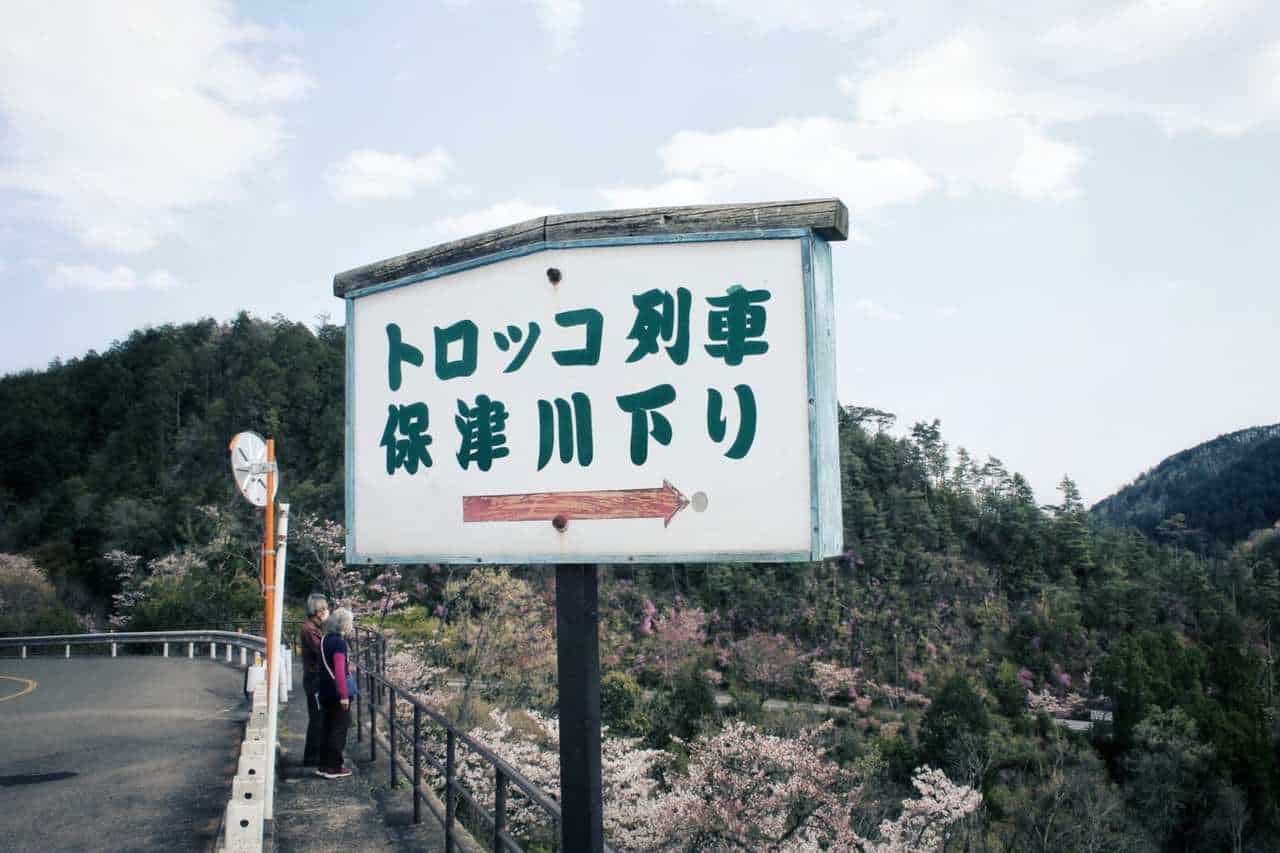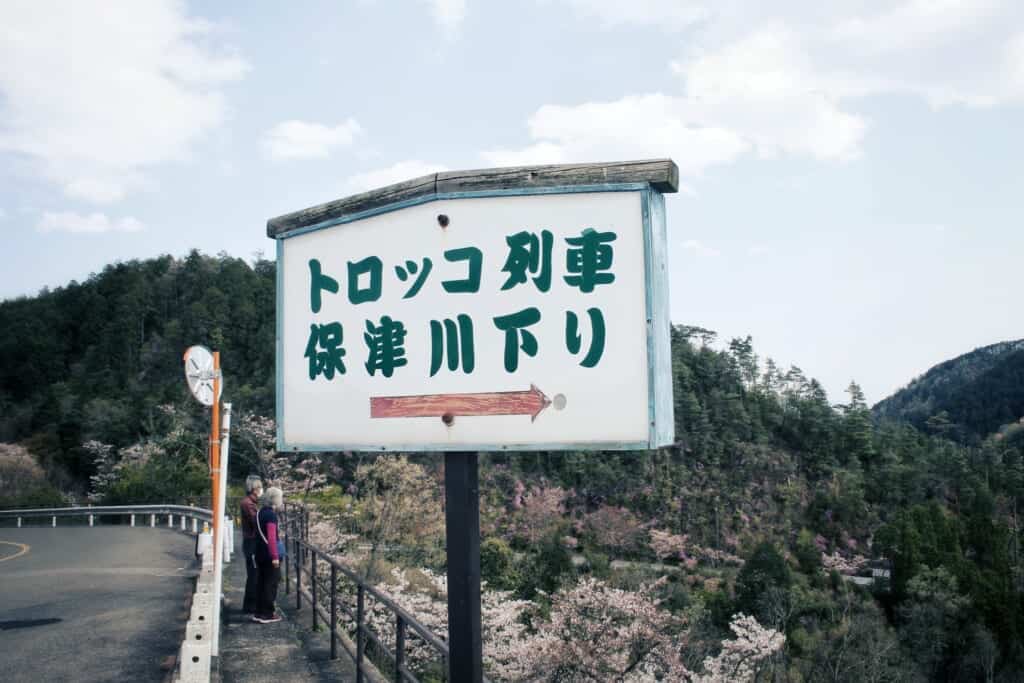 Daihikaku Senkoji Temple
Kyoto boasts over 1600 Buddhist temples, each with its own unique atmosphere, artifacts, and history. But not many local temples come with a panoramic view, especially not one to rival those of Kiyomizudera (清水寺) and Fushimi Inari Taisha (伏見稲荷大社). Daihikaku Senkoji Temple (大悲閣 千光寺) is a humble place of worship located in the heart of Rankyō Gorge (嵐峡), west of Arashiyama. It's best to start your journey at the south end of Togetsukyō Bridge and continue westwards, right into Ranikyō Gorge. Approaching the temple, your mind will adjust to the peaceful atmosphere created by the seasonal beauty. The soft flow of Katsura River and the rustling sounds of the surrounding forest create a tranquil prelude of what awaits you at Daihikaku Senkoji Temple. The name Daihikaku Senkoji roughly translates to "Large tower of grief, temple of a thousand lights". I thought this name was fitting, not because of any sadness I felt there, but rather because I experienced Daihikaku Senkoji as a temple of reflection and contemplation. Its impressive panoramic view and the comfortable interior of the temple make it the perfect place to just sit back and become absorbed in the atmosphere. The priest of Daihikaku Senkoji greeted me with a friendly smile, welcoming me to the temple grounds. Daihikaku Senkoji still stands out to me as the most peaceful place I have experienced in Arashiyama.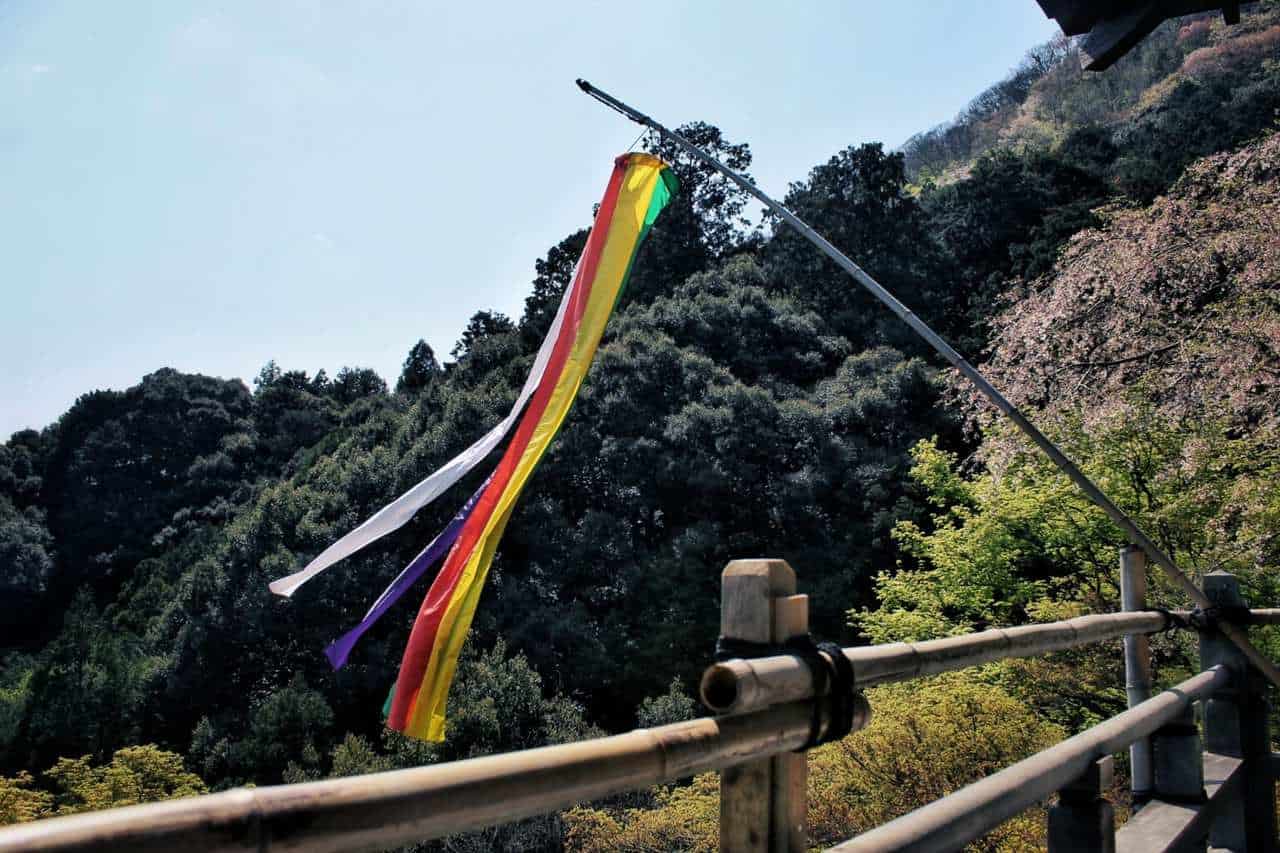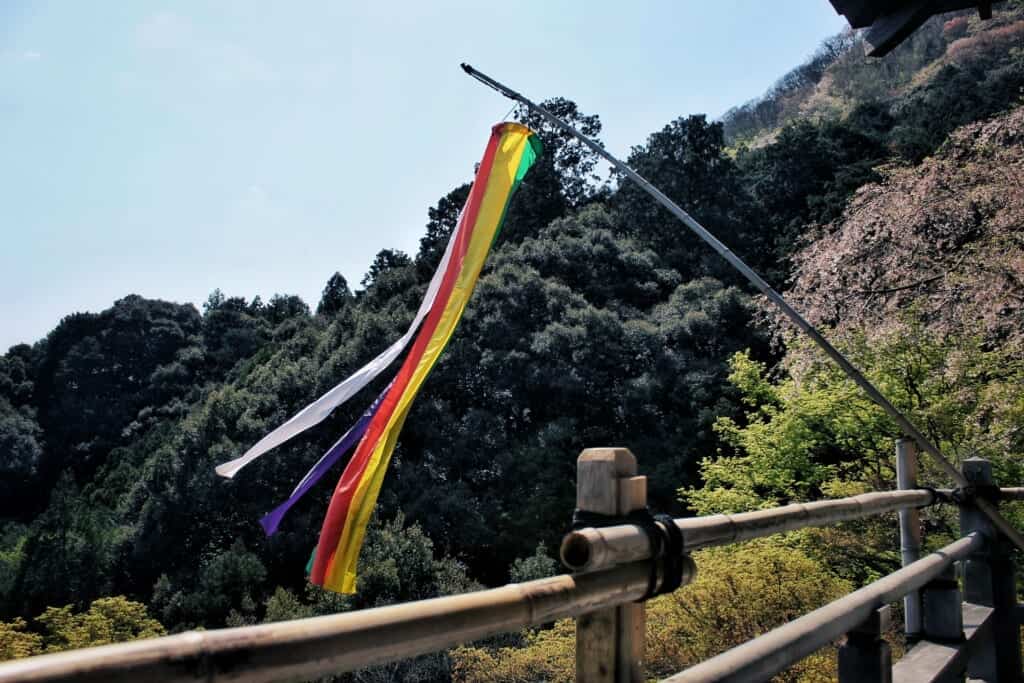 Saga Toriimoto Preserved Street
I wouldn't expect any overseas visitors to know of Saga Toriimoto Preserved Street (嵯峨鳥居本). But what totally surprised me was how few Kyoto locals are aware of its existence, both Japanese or foreign residents. This shroud of mystery makes me question if I actually visited a real place or if I accidentally stumbled in some sort of Kyoto wonderland. Nonetheless, the dreamy atmosphere surrounding Saga Toriimoto makes it one of Arashiyama's best-kept secrets. Most of the traditional residential buildings lining the street have been converted to teahouses and shops while still maintaining their late Edo and early Meiji-era appearance of the 19th century. During your stroll on the historic street, you'll also encounter a number of temples and shrines, such as Adashino Nenbutsuji (化野念仏寺) with its charming collection of Buddha statues. In order to experience this authentic part of Arashiyama to its fullest extent, start your journey at Nison-in temple, which isn't far from Torokko Arashiyama Station (トロッコ嵐山駅), and head northwards, past the Japanese Folk Dolls Museum. From here on, you can experience the main segment of Saga Toriimoto Preserved Street, all the way to the Gassho-style houses around the Saga Toriimoto Townscape Archive Hall.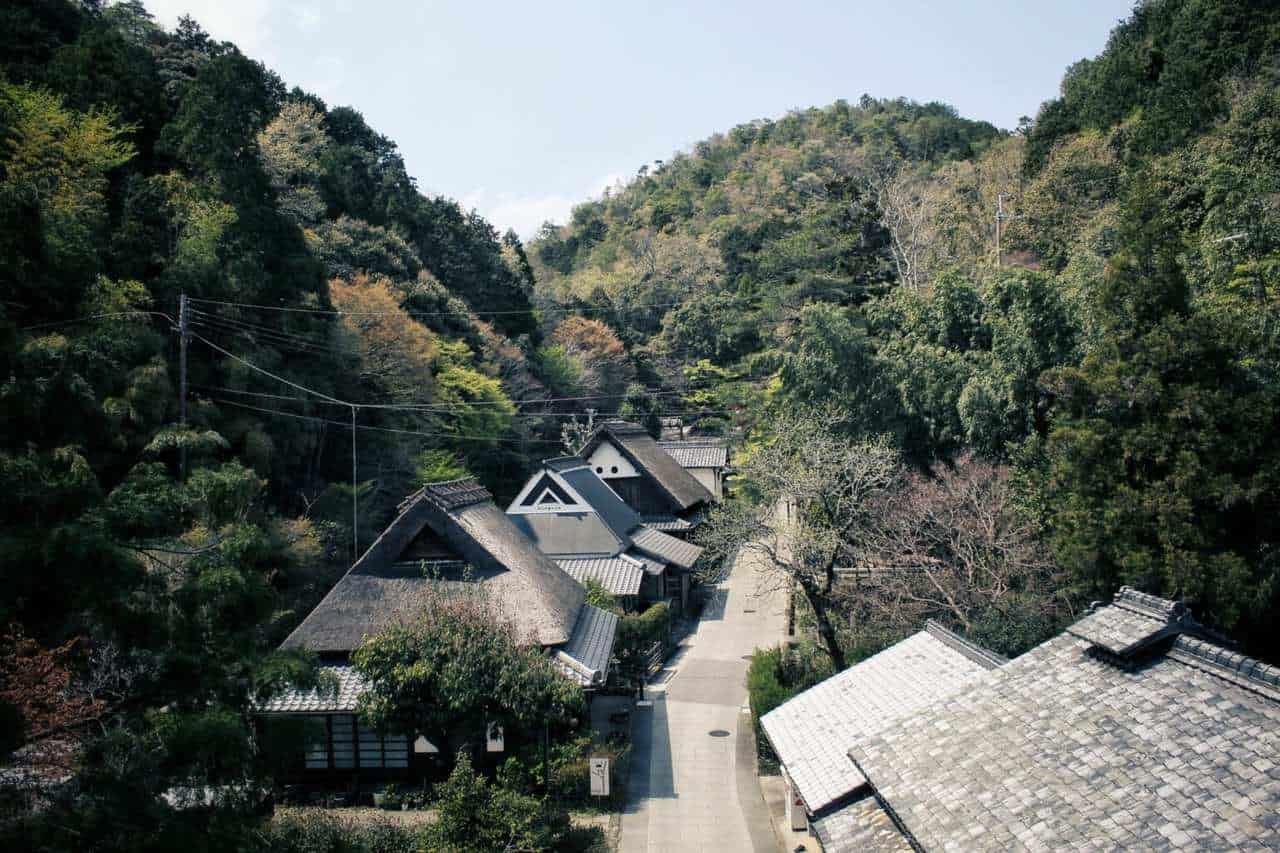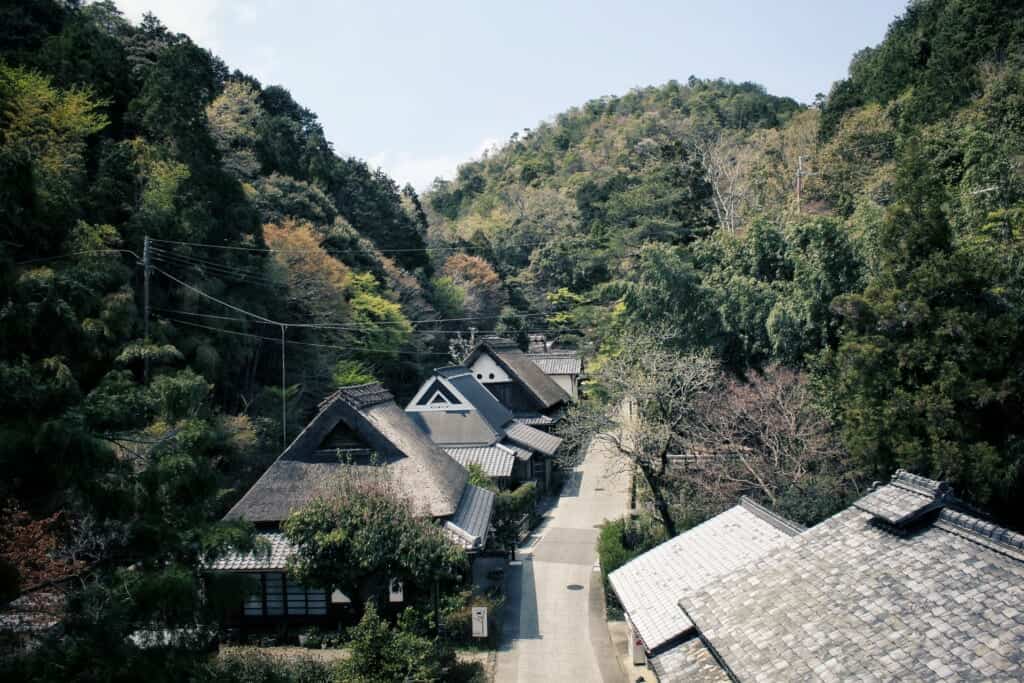 With these exciting destinations, we hope to paint a wider picture of the things to see in the Arashiyama area. Often the most memorable places are overshadowed by tourists flocking to only one specific destination. And because Kyoto is famous for a number of overly-popular sightseeing spots, the lesser-known beauties remain local secrets, waiting to be discovered by curious travelers. But in the end, it's the aspect of exploring that makes the journey all the more unforgettable!