It's no secret that I love Oita. Of course, I might be a little biased, but as a resident here for the past three years, I can't get over its seemingly endless treasures hidden in every corner of this prefecture, astonishing even the most tenacious Oita-explorer such as myself. Sometimes, a visit once, twice, even three times to one place can reveal yet another fascinating new sight and experience, and the Nagasakibana (長崎鼻) is one of those places.
Located on a small tip of the Kunisaki Peninsula, this somewhat out-of-the-way cape is, in my opinion, is one of the best-kept secrets of Oita. Complete with the dramatic scenic beauty of the coastline, Nagasakibana has attracted the likes of artists Yoko Ono, Choi Jeong-hwa, and multidisciplinary creative group, the anno lab, as a home for their artist output, sculptures, and museum. From the terraced plots of yellow rapeseed in the spring, the sunflower fields of late summer, a resort campsite, and the all-immersive light and sound museum of the Art Museum of Nature and Human non-Homogeneity, it's a mystery to me why Nagasakibana isn't on everyone's must-see destinations in Oita.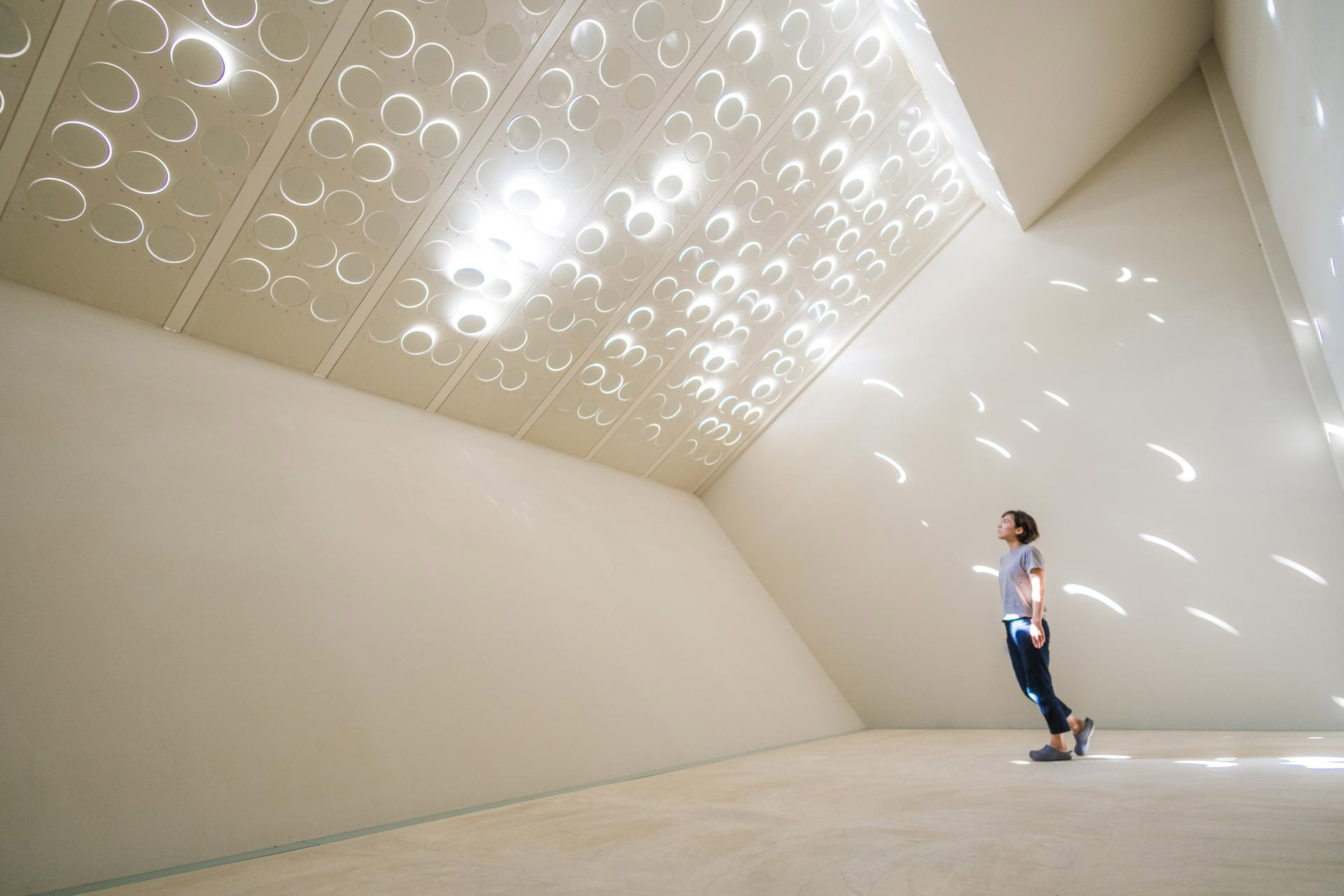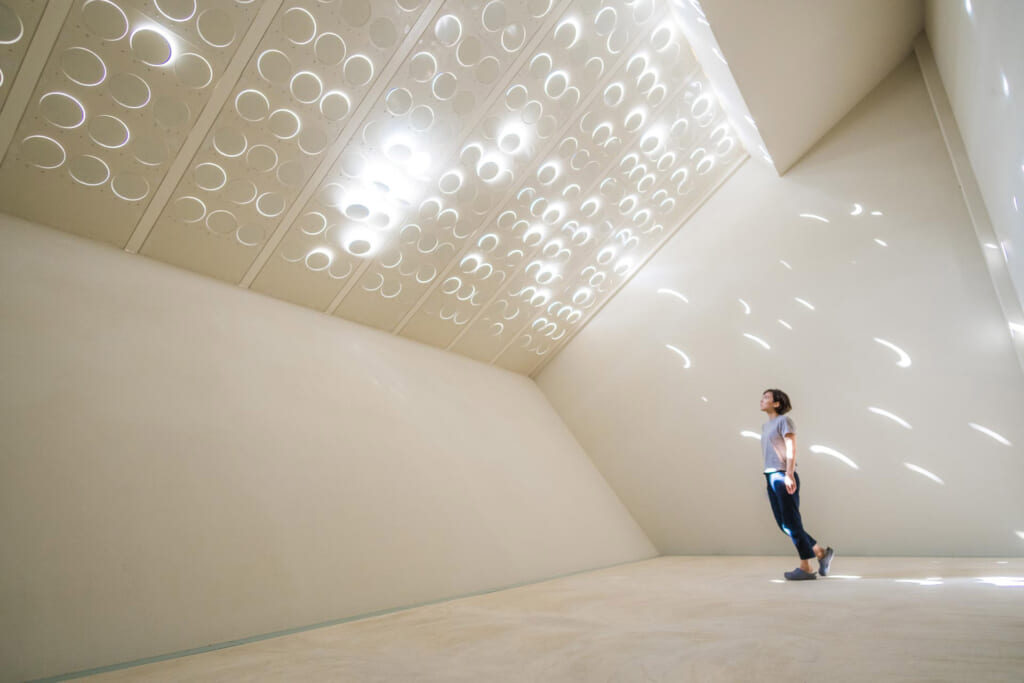 Where is Nagasakibana, and What Are the Things to Do?
Not to be confused with Cape Nagasakibana in Kagoshima's Satsuma Peninsula or Nagasaki prefecture, Oita's Nagasakibana (長崎鼻) in Bungotakada is located on a small "nose" along the Kunisaki peninsula. Given its spectacular flowering seasons — rapeseed in the spring, hydrangeas in early summer, and sunflowers in late summer — and the various sculptures throughout the cape, it's no surprise why Nagasakibana was given the nickname "Cape of Flowers and Art" (花とアートの岬).
Nagasakibana Resort Campsite and Swimming Beach
If you type in Nagasakibana in Google maps, Nagasakibana Resort Campsite is likely be the first to pop up on your screen. It so happens that this is also where you can book an overnight stay in one of the many cozy cabins and family-sized log bungalows on the cape. The largest cabins have their own charming igloo-shaped wooden saunas that visitors can reserve alongside their cabin. For more info on cabin rates and reservations, visit the Nagasakibana Beach website.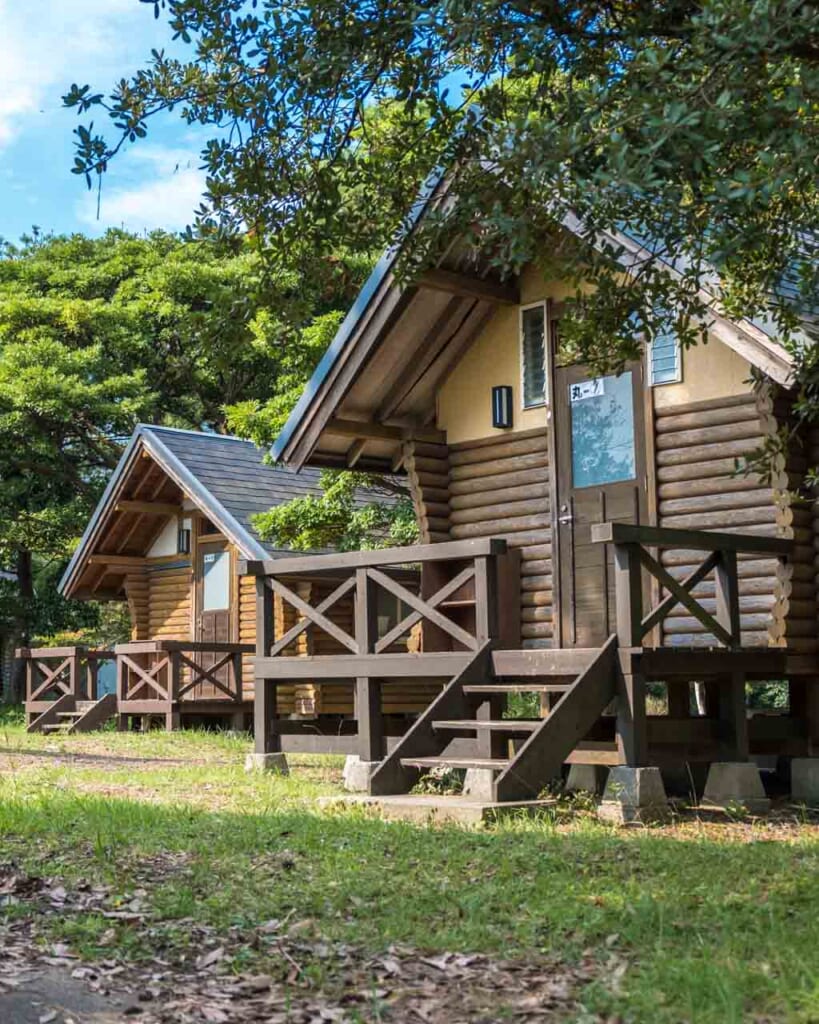 Nagasakibana also has a popular swimming beach, with many families and friends spending a day of beachcombing, swimming, and BBQing. During my first summertime visit to Nagasakibana, the sweltering heat made the swimming beach look good enough to jump into the water with all my clothes full on. While it sounded tempting at first, I opted for the more civil route by trying the Nanohana soft ice cream at Nagasakibana's restaurant, "Flower Kitchen" fiore (花キッチン fiore). Many menu items incorporate additive-free sunflower and rape-blossom oils from Nagasakibana's own harvest. You can also shop for additional oil products on sale in the restaurant's gift shop, where I ordered my soft serve with the lightly-flavored scent of rapeseed oil.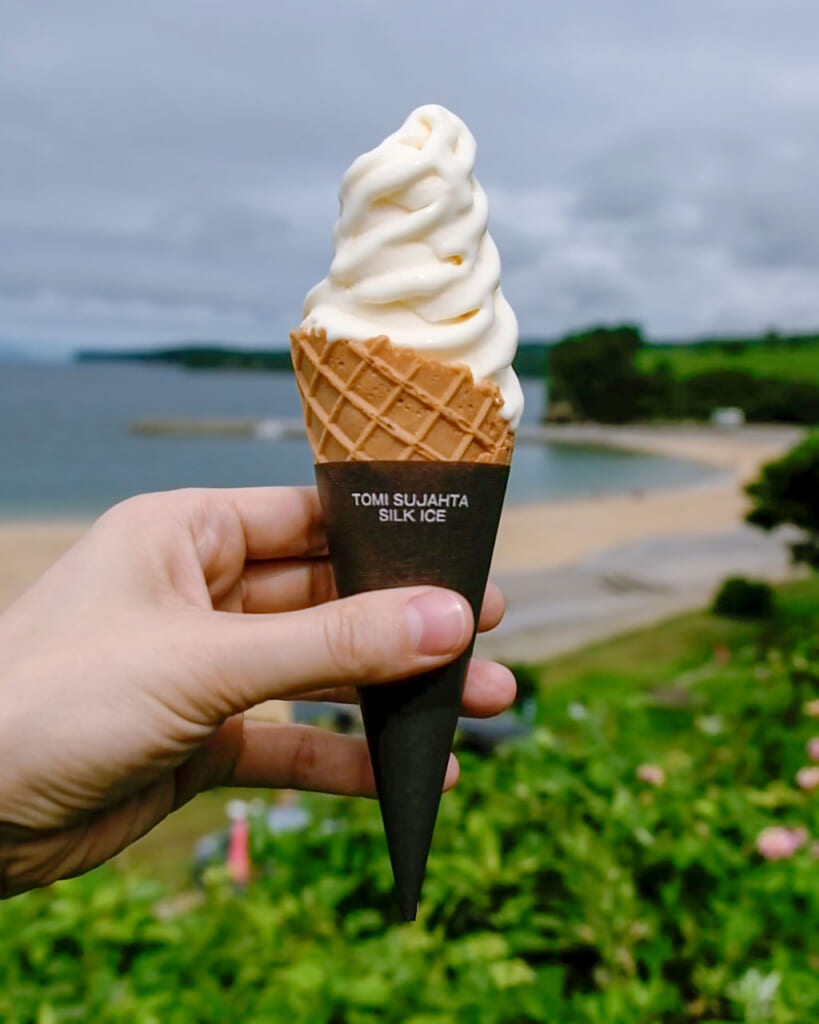 Head to the western edge of Nagasakibana, and you'll find one of the "hidden" gems that left me enamored with Nagasakibana in the first place. An almost-nondescript staircase leads down to a large roof-less cave with a small shrine embedded within the cave wall — it's one of those occasions where no expectations only enhance the level of surprise when you make a sudden discovery, and this was certainly one of them for me.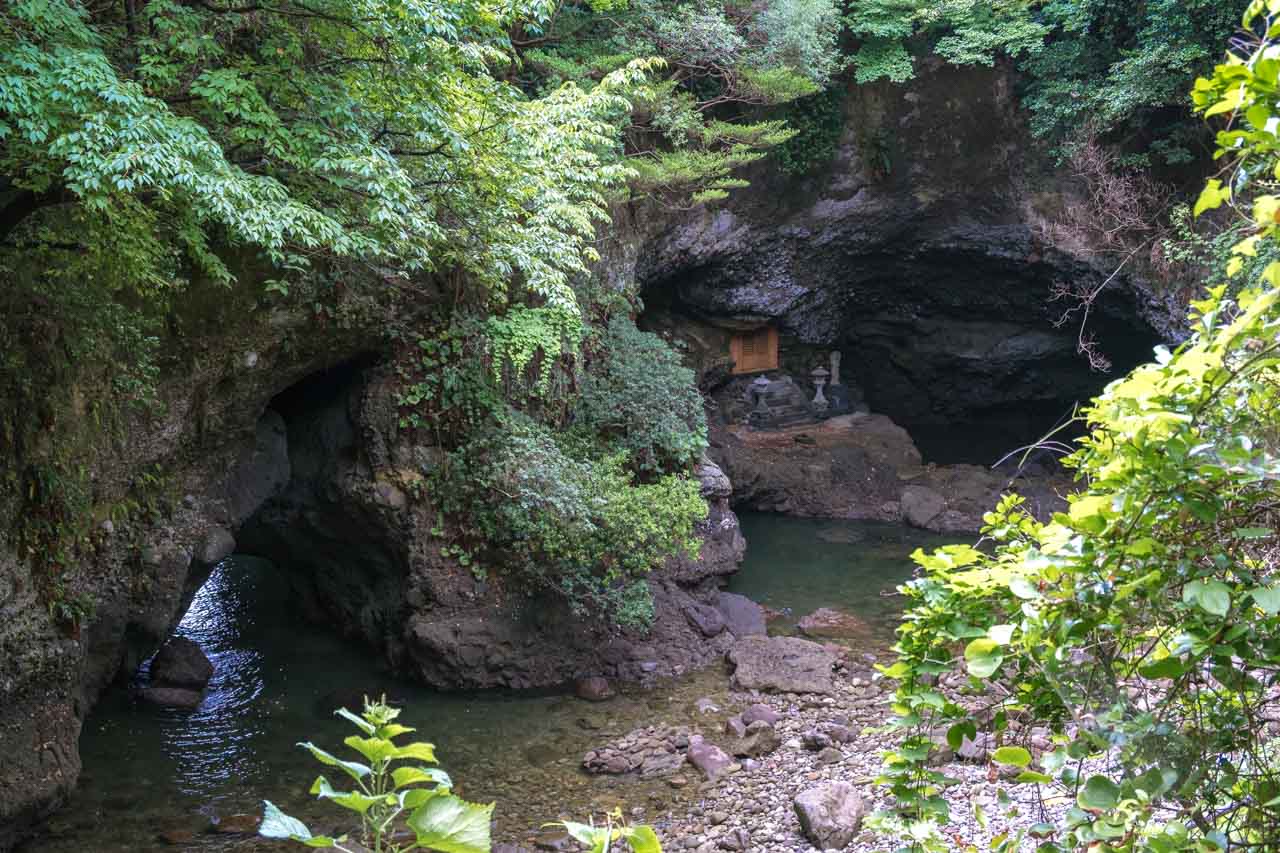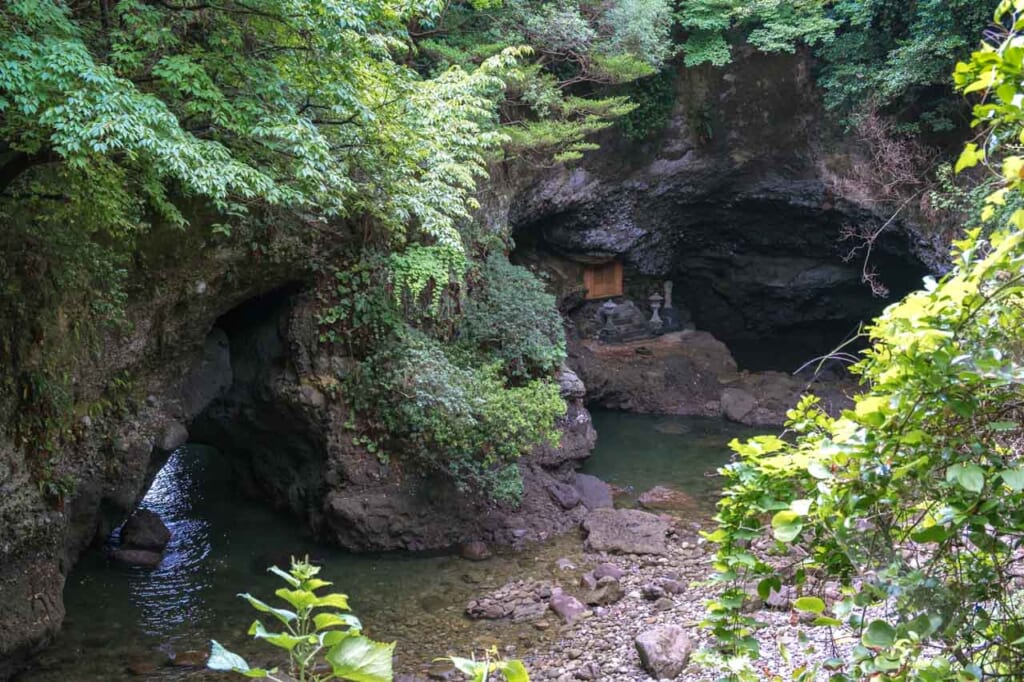 There are approximately 20 sea caves along the coast of Nagasakibana, the largest of these being Gyoja Dokestu (行者洞窟). Depending on the time of the day, the tide rushes in and out of a narrow crevice, revealing a stone walkway up to the tiny shrine during low tide. Photographers visit the cave from mid-May to the end of August to capture the sunset as it lines up with the cave crevice, illuminating the cave with a red-hued glow.
Nagasakibana's Sunflower, Hydrangeas, Rapeseed Flowers, and Art Sculptures in Oita
The first time I visited Nagasakibana was during its sunflower season. Over 1.4 million sunflowers bloom yearly from August to September, with overlapping blooming times due to staggered planting periods to extend the sunflower viewing season. The cobalt ocean backdrop was especially striking, creating a vividly-hued contrast of yellow and blue. The summer heat didn't feel nearly as hot with the wind sweeping off the sea waters, thankful as it cooled my sticky face.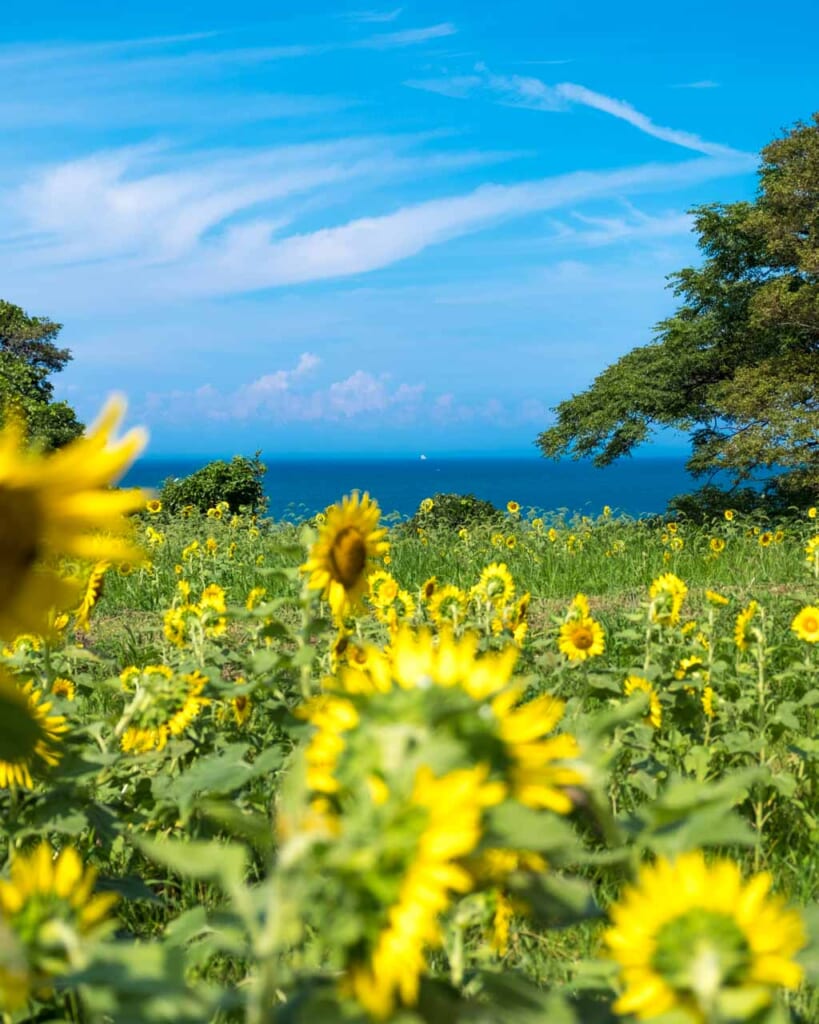 While passing through the gently-trodden footpaths among the vast sunflower fields, I found one of Yoko Ono's 13 bench-shaped works called "invisible benches," placed strategically at one of Nagasakibana's many viewpoints of the inland sea. Poems inscribed into the benches are meant to entice you to sit and let you contemplate the beauty of the seascape and whisk you away into a meditative state. While I can't give full credit to Yoko Ono for her art piece (the view was doing most of the work), I followed her suggestion, took a seat, and let the scenery do all the talking.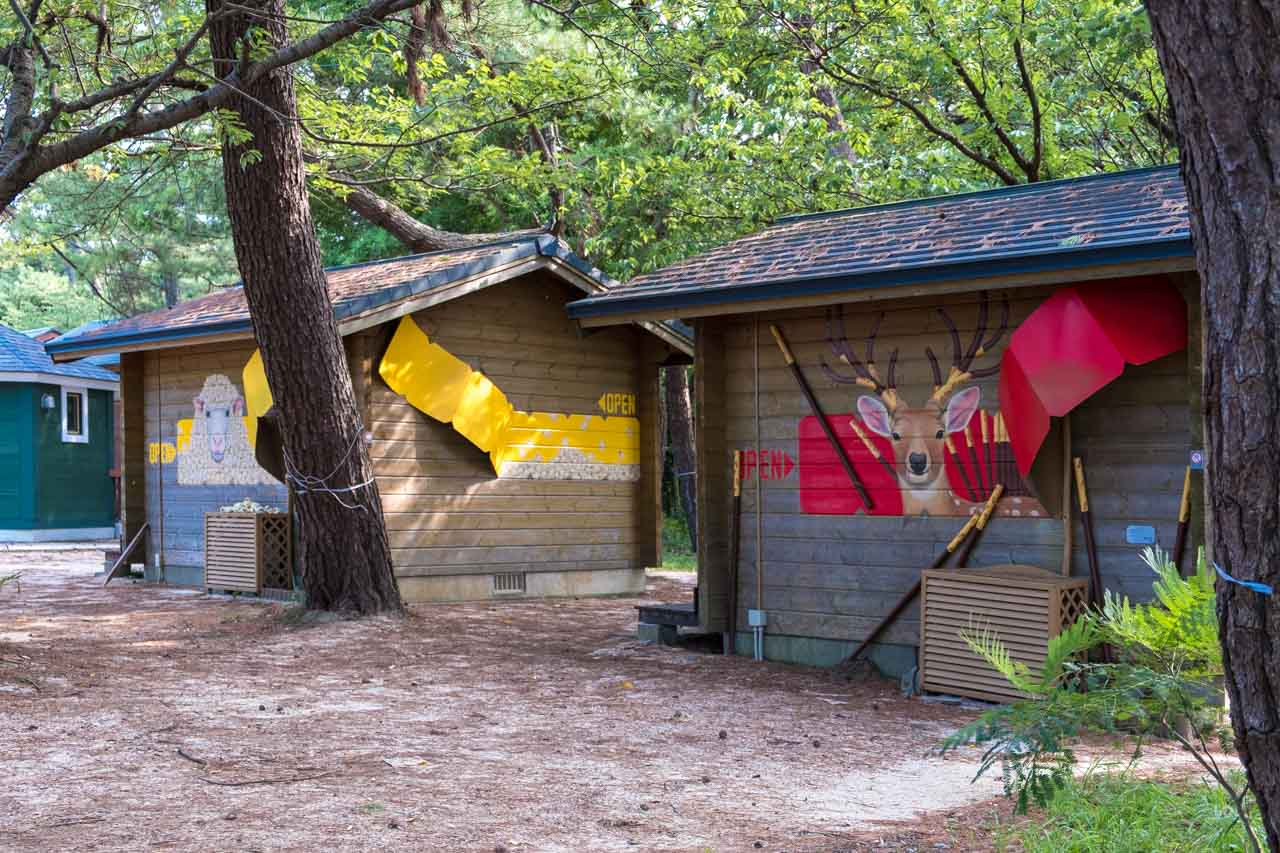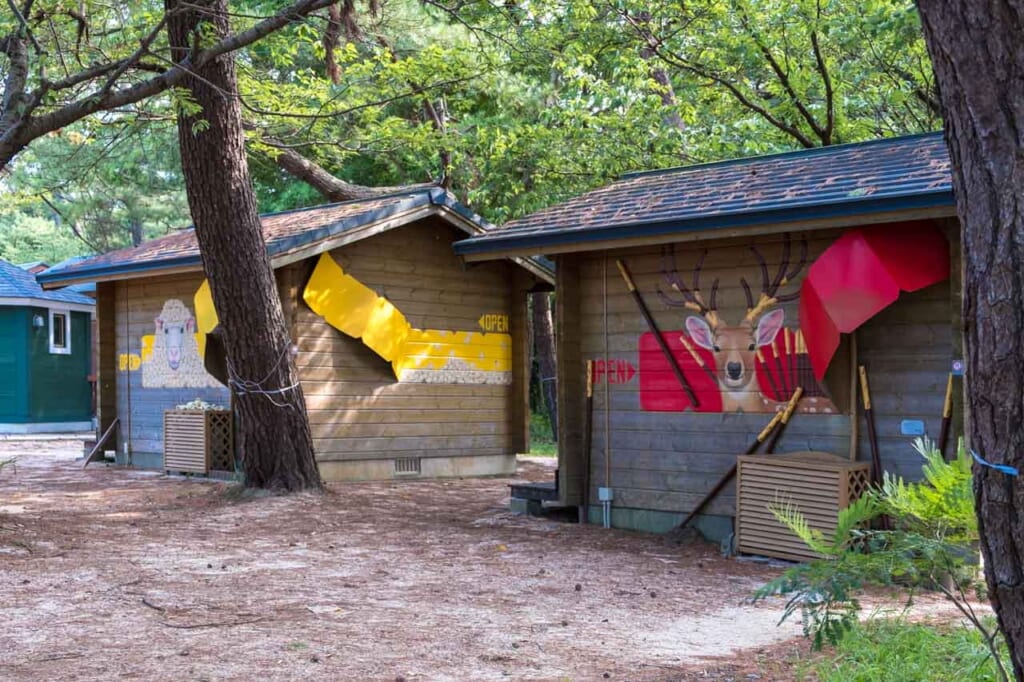 From March to April, roughly 20 million rapeseed blossoms cover the terraced plots along the cape with their signature fragrant scent. The rapeseed is also harvested to create many of Nagasakibana's rapeseed oil products and menu items featured in Cafe & Restaurant Fiore on site. Come rainy season, and you'll discover one of the lesser appreciated gardens at Nagasakibana, the hydrangea, from early June to mid-July.
Art Museum of Nature and Human Non-Homogeneity
And now, I save my favorite "hidden gems" for last. During my first few visits to Nagasakibana, I had failed to look past the modern exterior of the newly-built Art Museum of Nature and Human Non-Homogeneity, unaware of the interactive light and sound experience it held inside. I am a great admirer of the famous teamLab experiences in Tokyo, and the Art Museum of Nature and Human Non-Homogeneity offers a similar though more serene experience, with mutated colors, soothing musical notes, and best of all, no crowds.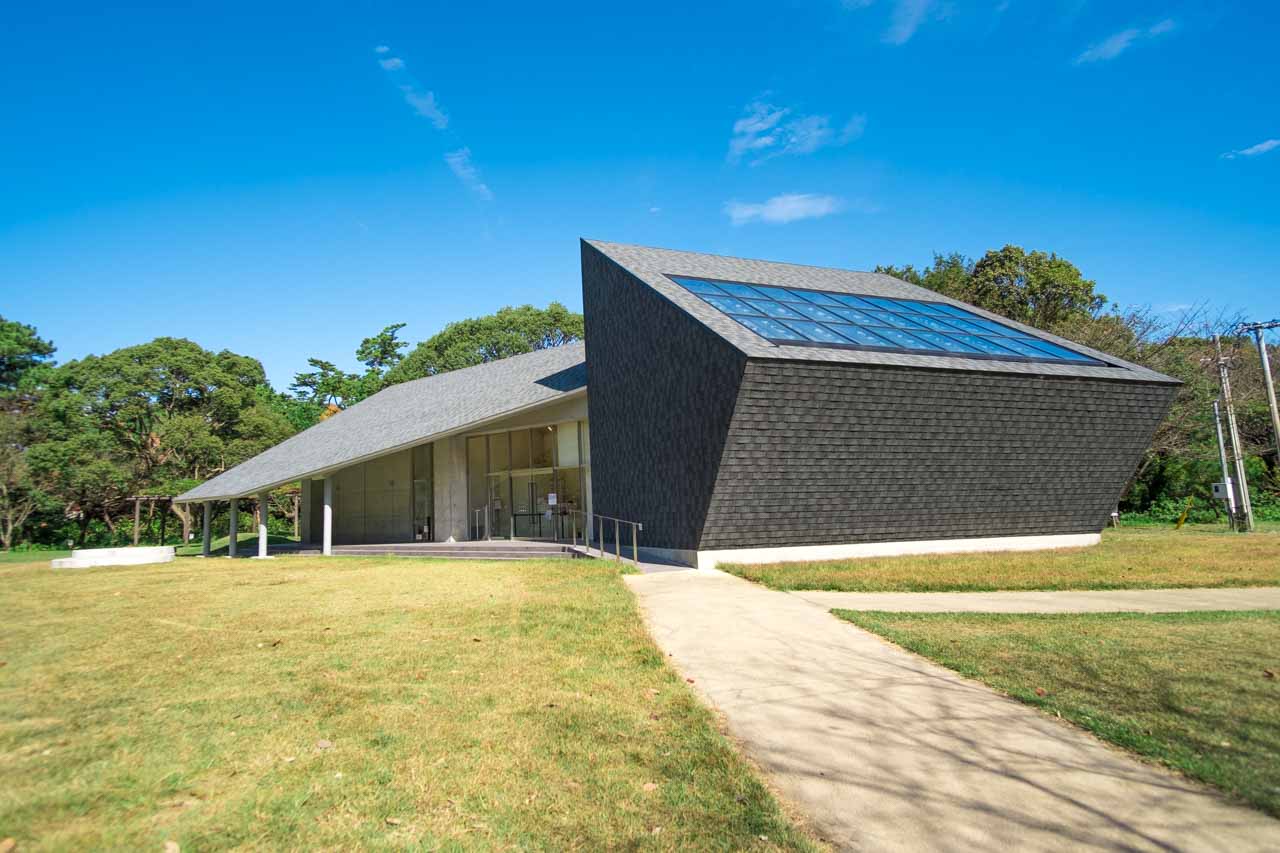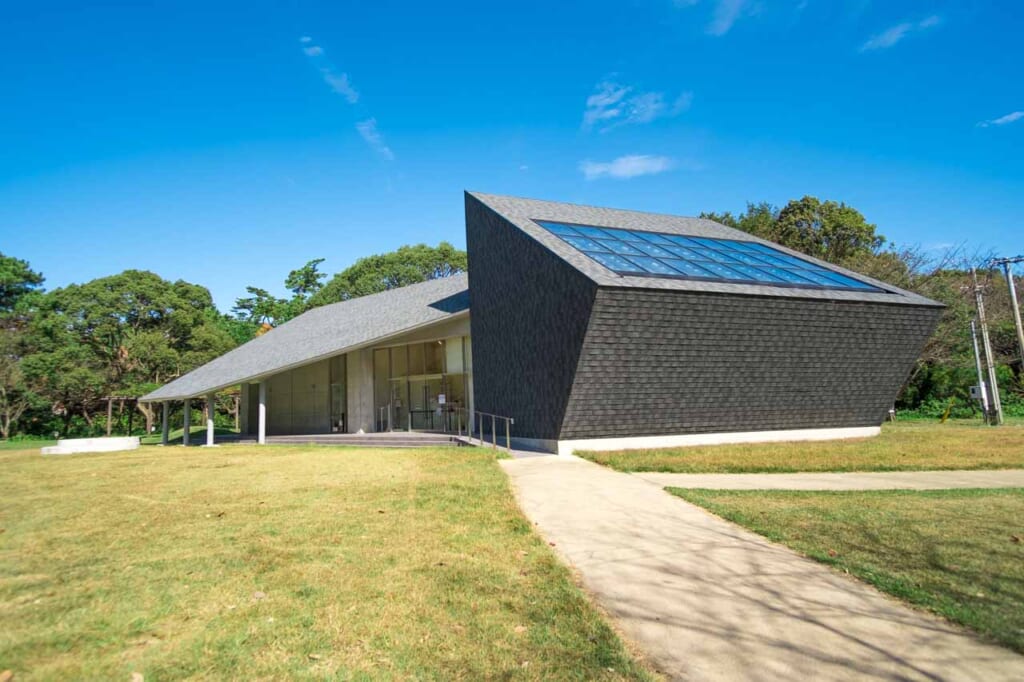 This unique museum is the Fukuoka-based creative group, anno lab, which merged the creative imaginations of their diverse team of academic researchers, animation writers, game developers, advertising agency workers, and video directors for the final product that is the Art Museum of Nature and Human Non-Homogeneity. Much like the famous teamLab exhibitions (which, coincidently, have smaller museums nearby, including Matama Beach and Bungotakada's Showa no Machi) the light projections and sounds at Art Museum of Nature and Human Non-Homogeneity are influenced by its visitors.
In the Sun and Moon Room, motion sensors captured my movement, activating the ceiling windows to open and close and reveal a trail of natural light and piano notes in my footsteps. Even now, I can recall the gentle piano composition I created that day, something that still lingers in my imagination on peaceful days.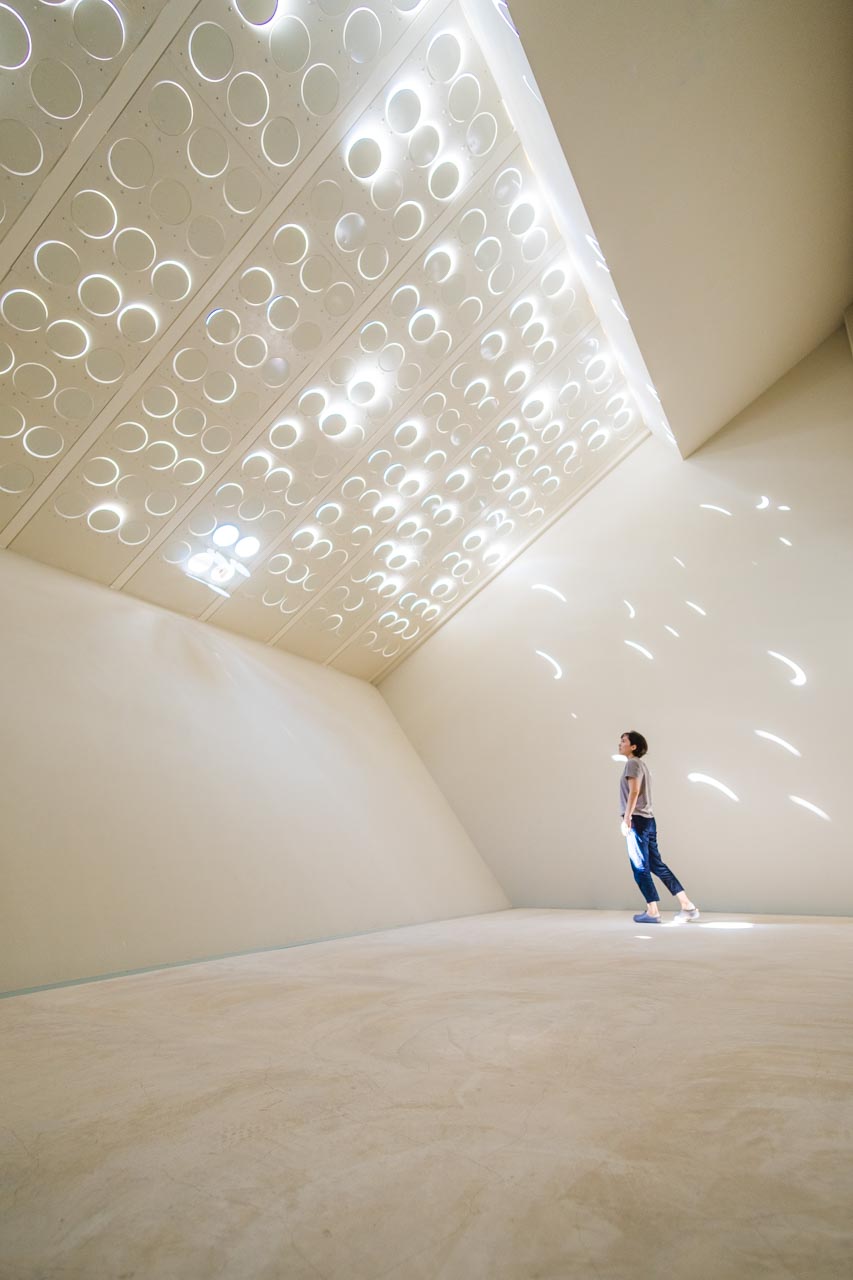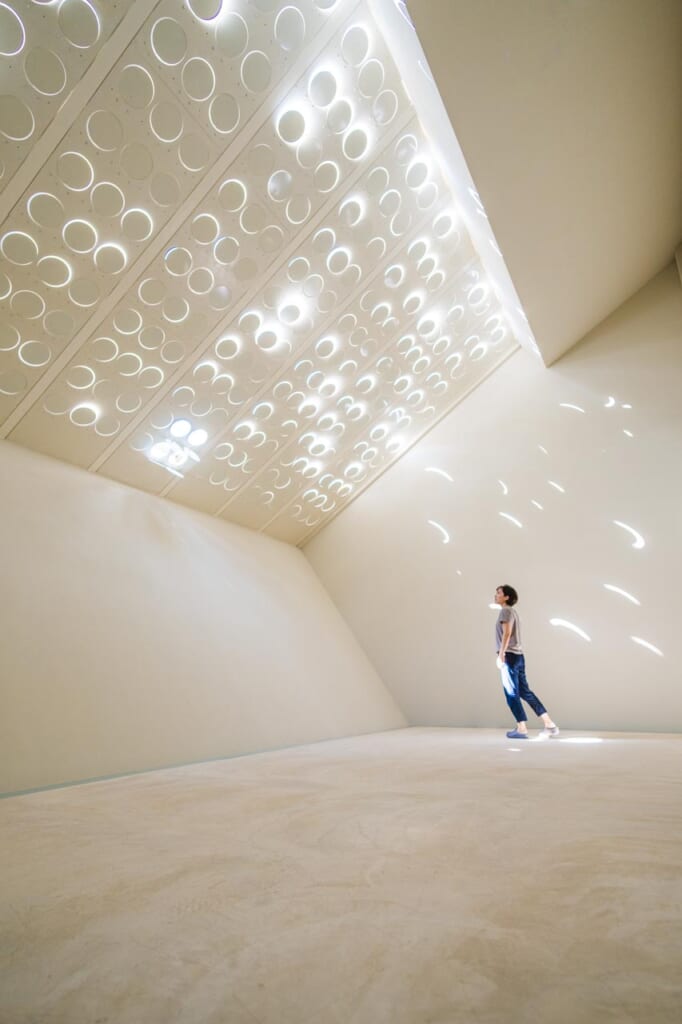 The Forest Room features a collection of projected light swirls, informed by the wind power and wind direction data collected around the museum. In the Sea Room, the pattern projected onto water droplets change slowly as tidal and weather information create mysterious floating water drops in the middle of a darkened room.
The museum also holds special projections on days of the full and crescent moon in the Forest and Sea Room. While I didn't visit during either of those days, the museum staff kindly offered to turn on the special projections, taking me on a vivid, nature-infused trip through one of Kunisaki's mountain peaks in the Forest Room, and an all-immersive and dynamic light and audio performance in the Sea Room.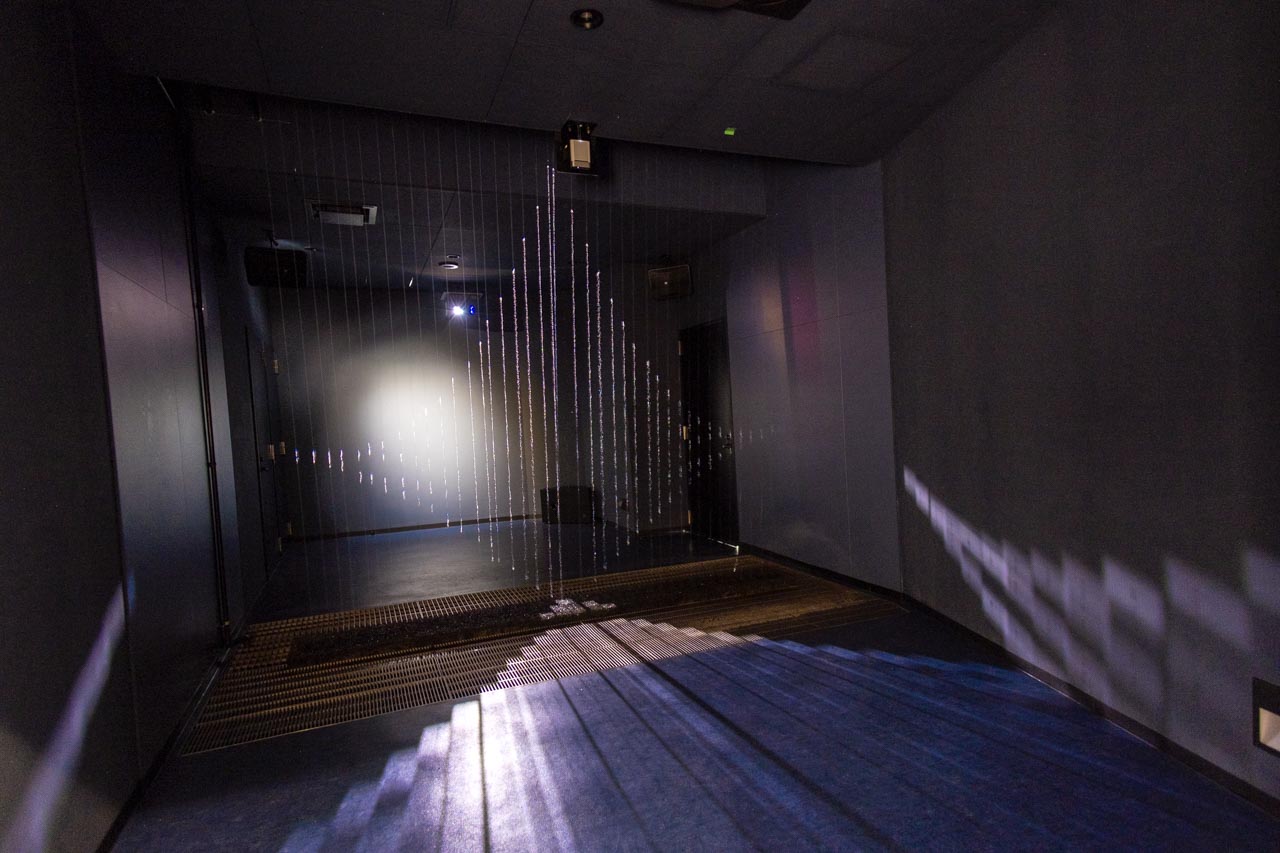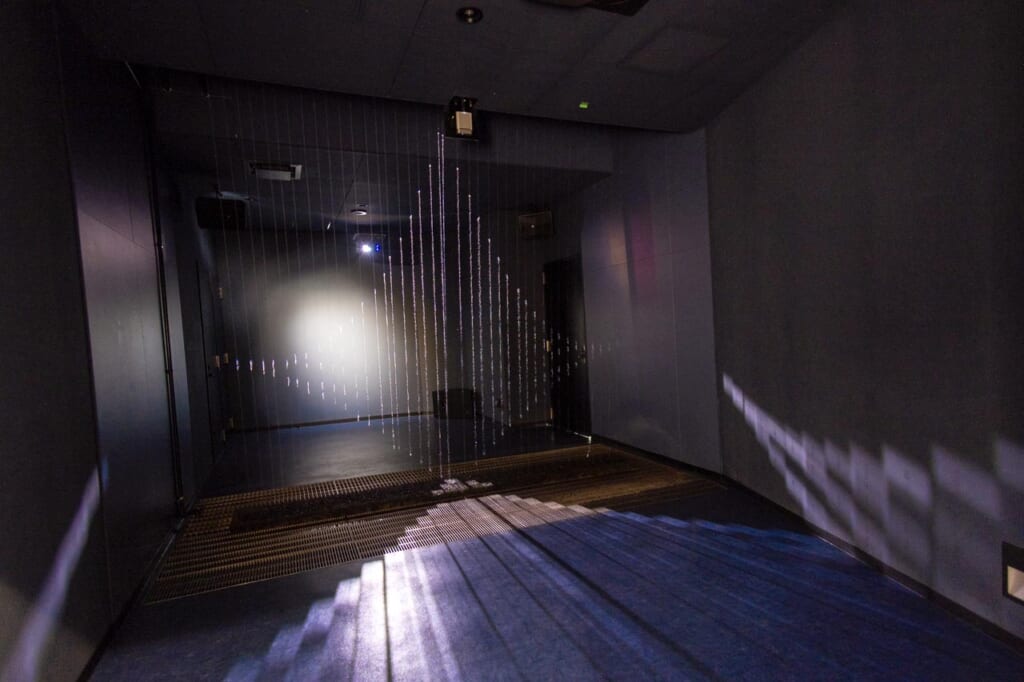 If you're asking how I was able to have this all-immersive museum experience to myself, it may be due to the museum's untimely opening during the height of the COVID-19 pandemic. While it's mainly remained off the radar for most visitors, I doubt I'll stay that way for long.
How to Get to Nagasakibana
The best way to reach Nagasakibana is to drive, as public transportation doesn't reach this point on the peninsula. It's a 40-minute drive from Usa City (宇佐市) and 1 hour and 30 minutes from Oita city.
With the never-ending list of places to see in Oita, Nagasakibana is one location that holds a special place in my heart and one I hope you'll be able to experience one day. With its seasonal flowers, bewitching caves, and all-immersive art museums, Nagasakibana is one of many of Oita's destinations I can always count on to surprise me each time I visit. Need I say more?
Sponsored by Tourism Oita