Just outside the crowds of Kyoto city is a world of serene nature, vibrant culture, and deep history that you probably have never heard of before. Oita Prefecture, known mainly for its abundant onsen hot springs, is another area like Kyoto, rich in nature and history. We have carefully selected less crowded destinations in both of these fascinating areas of Japan and will cover them in a series of nine articles: "Travel like a Kyoto and Oita native to experience nature and traditional culture."
If you search for Oita Prefecture on a Japanese domestic travel site, two things that invariably turn up at the top are Usa Jingu Shrine and Beppu. For Japanese people, they are synonymous with Oita, and for good reason. Usa Jingu Shrine is the second-most prestigious shrine in Japan, and Beppu is without a doubt the most famous onsen city in all of Japan. If you are thinking of including Oita Prefecture in your next trip to Japan (which you should!), these locations cannot be recommended highly enough.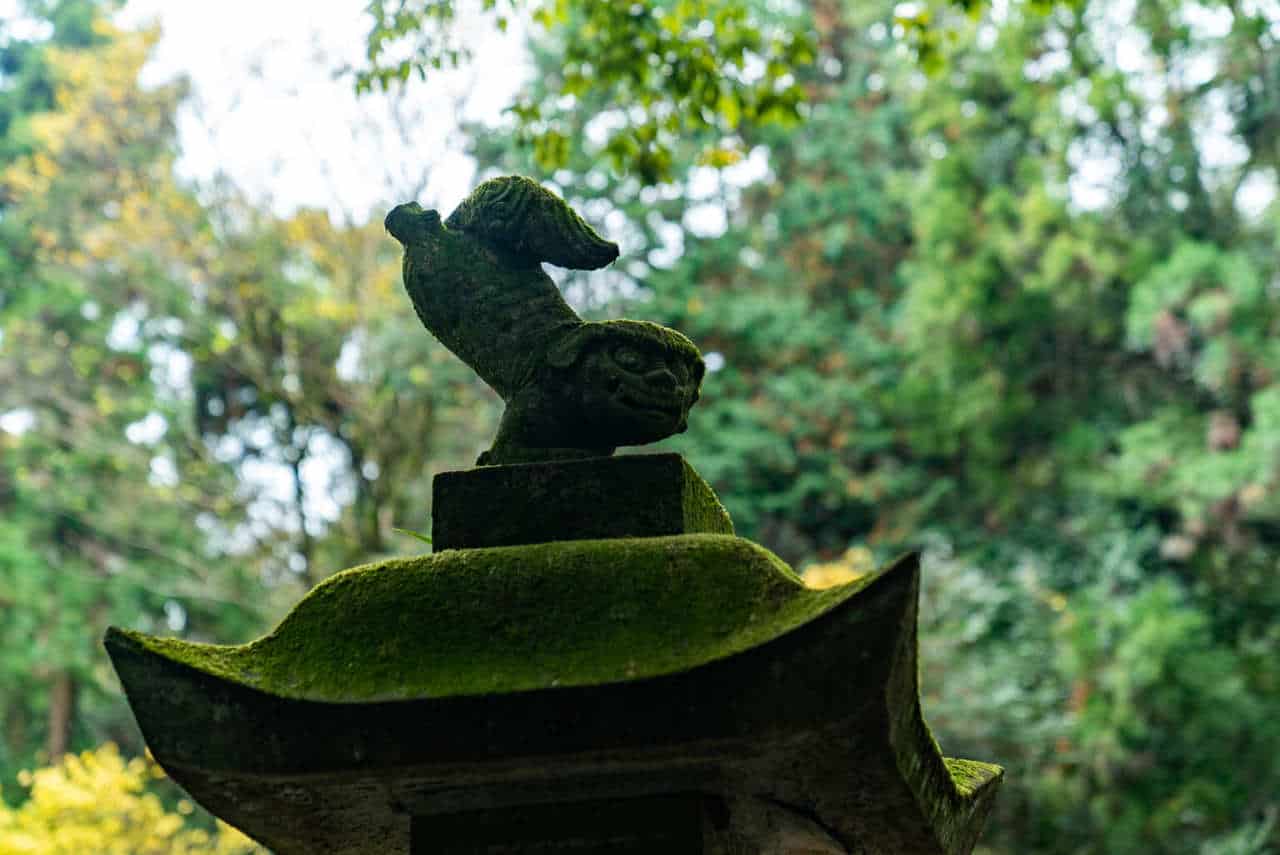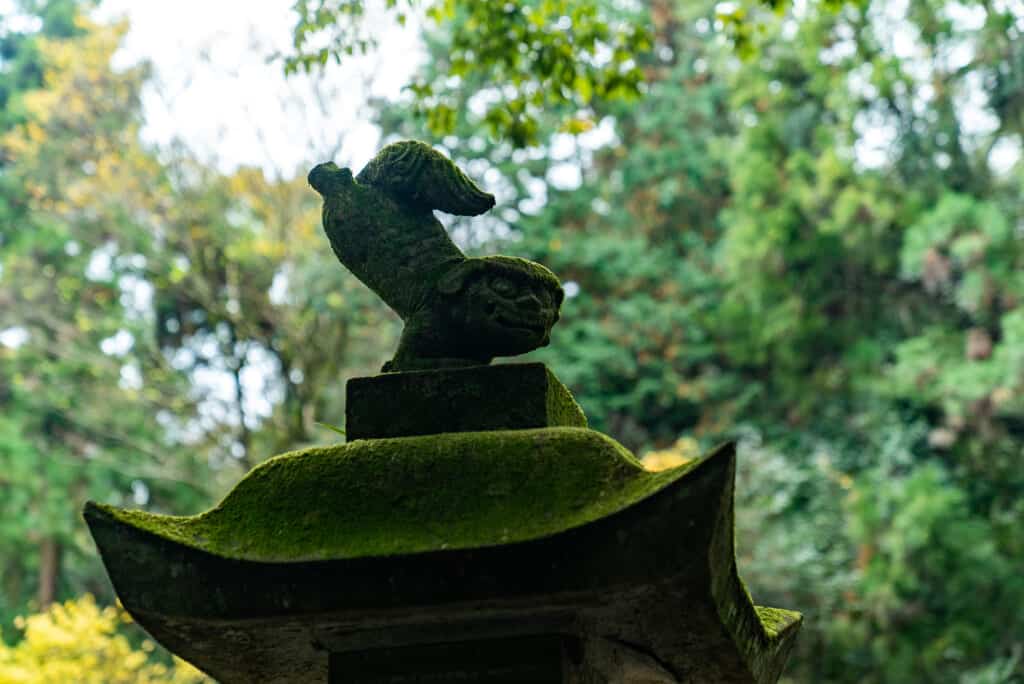 Usa Jingu Shrine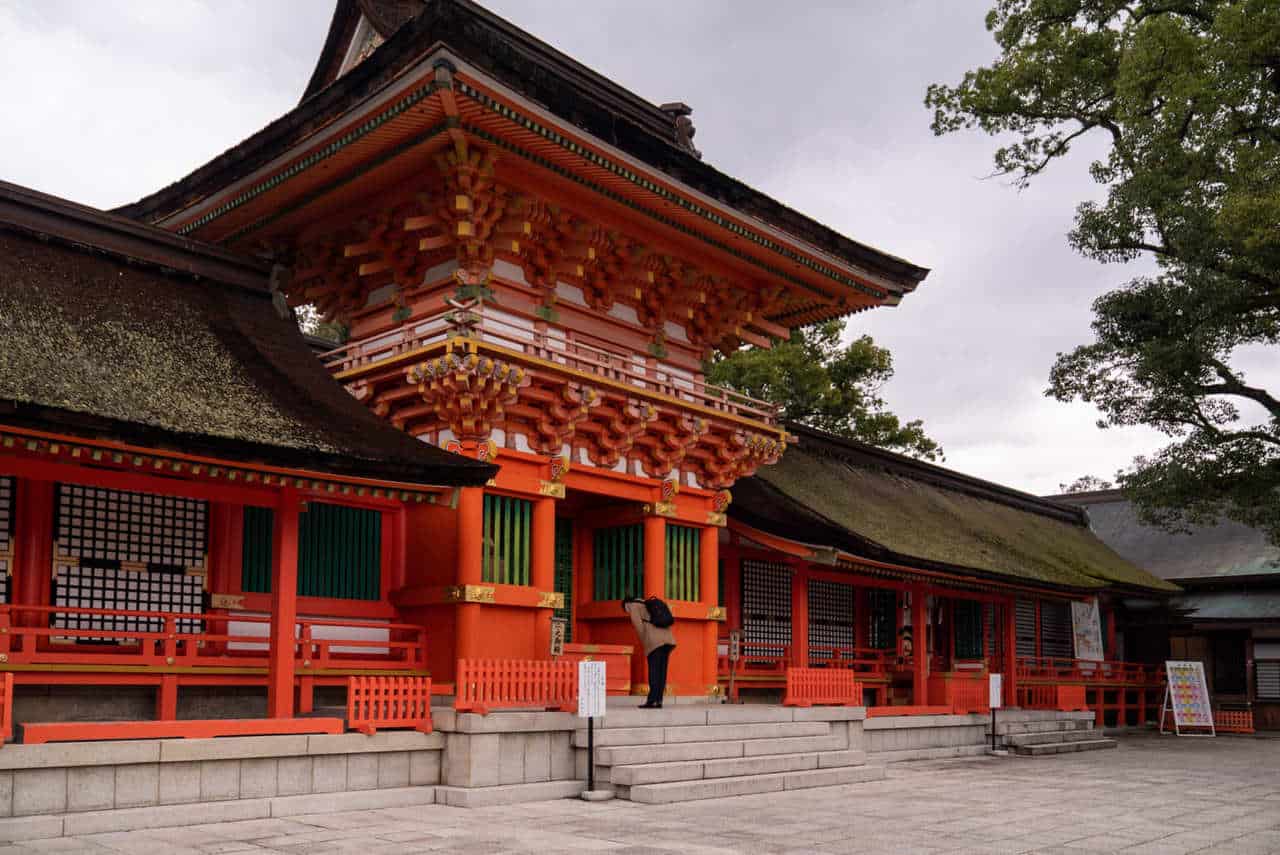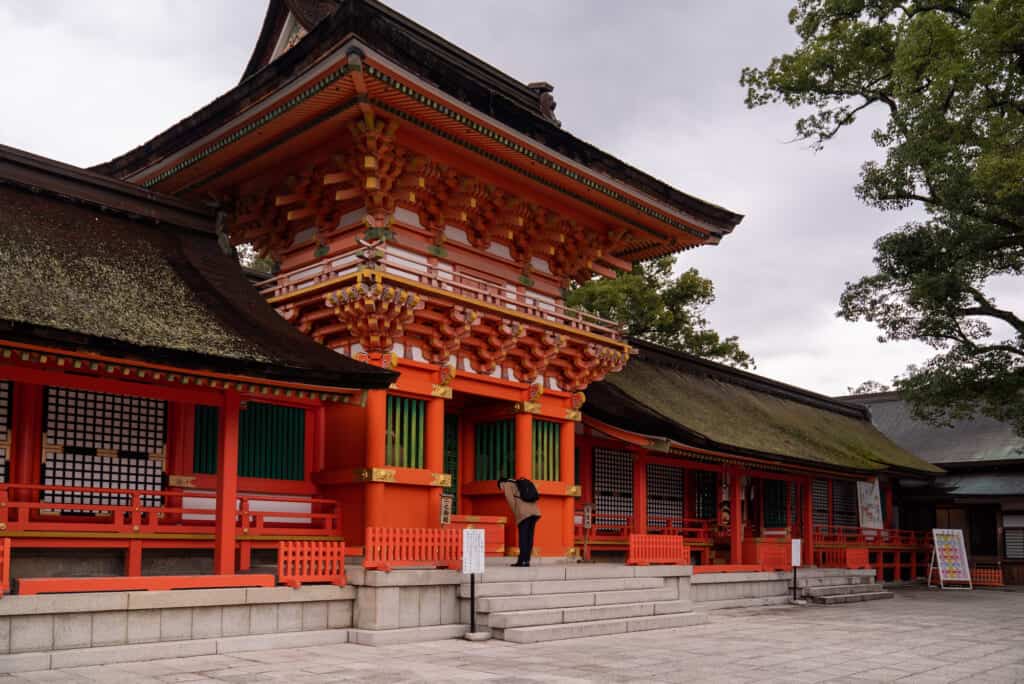 Founded in the early 8th Century to honor Hachiman, the guardian god of warriors, the Usa Jingu Shrine is now the head shrine to over 40,000 Hachiman branches. Hachiman is the most worshiped deity of the Shinto shrines, having most of all of Japan's shrines dedicated to him. This sprawling forested complex is a remarkably peaceful place to meander around and get lost in, with paths heading off in all directions, making it feel as if you are there alone.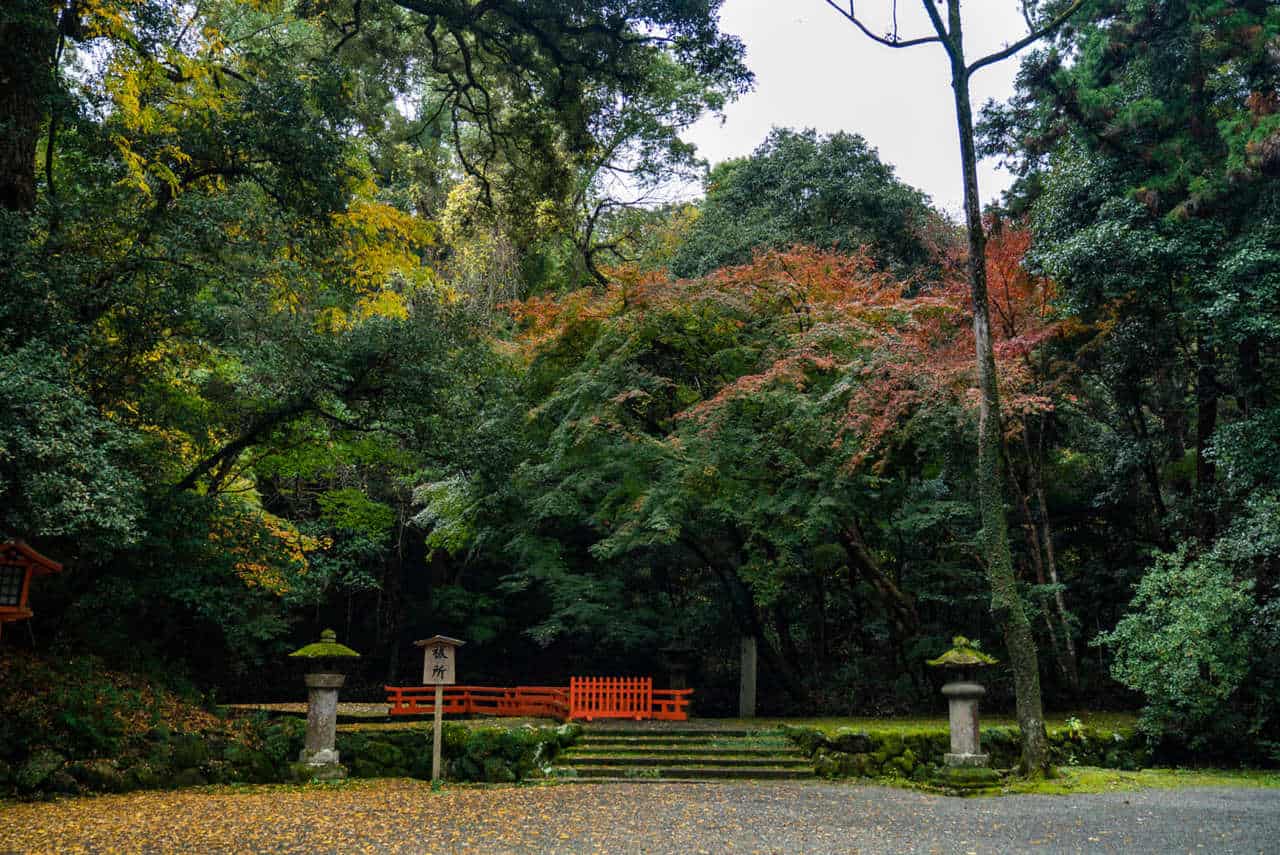 The shrine is unique in that it was the first to be a mixed complex, with a Shinto shrine and Buddhist temple standing on the same grounds for over 1,000 years. The priests and monks worked together until the late 19th Century when the Meiji government implemented a policy that made Shinto the official religion of Japan. The Buddhist temple on these grounds was destroyed by a storm, but you can still see the location on which it stood.
While we were there, we met Yamamoto-san, a priest who has been practicing at this shrine for seven years. The process to become a priest is quite similar to many other professions (other than the fact it is often a mode of succession), in that you are required to graduate from university or otherwise acquire a qualification, and you can then shortlist shrines you would like to practice at. While at university, Yamamoto-san studied a range of Japanese historical Shinto texts (which are incredibly difficult for most Japanese people to read due to the arcane language) and learned how to conduct religious events such as marriages. His favorite passage from these texts is one from the Inari Norito, a book of prayers, and roughly translates to "May everyone prosper as the trees grow thicker and as our descendants get farther and farther away."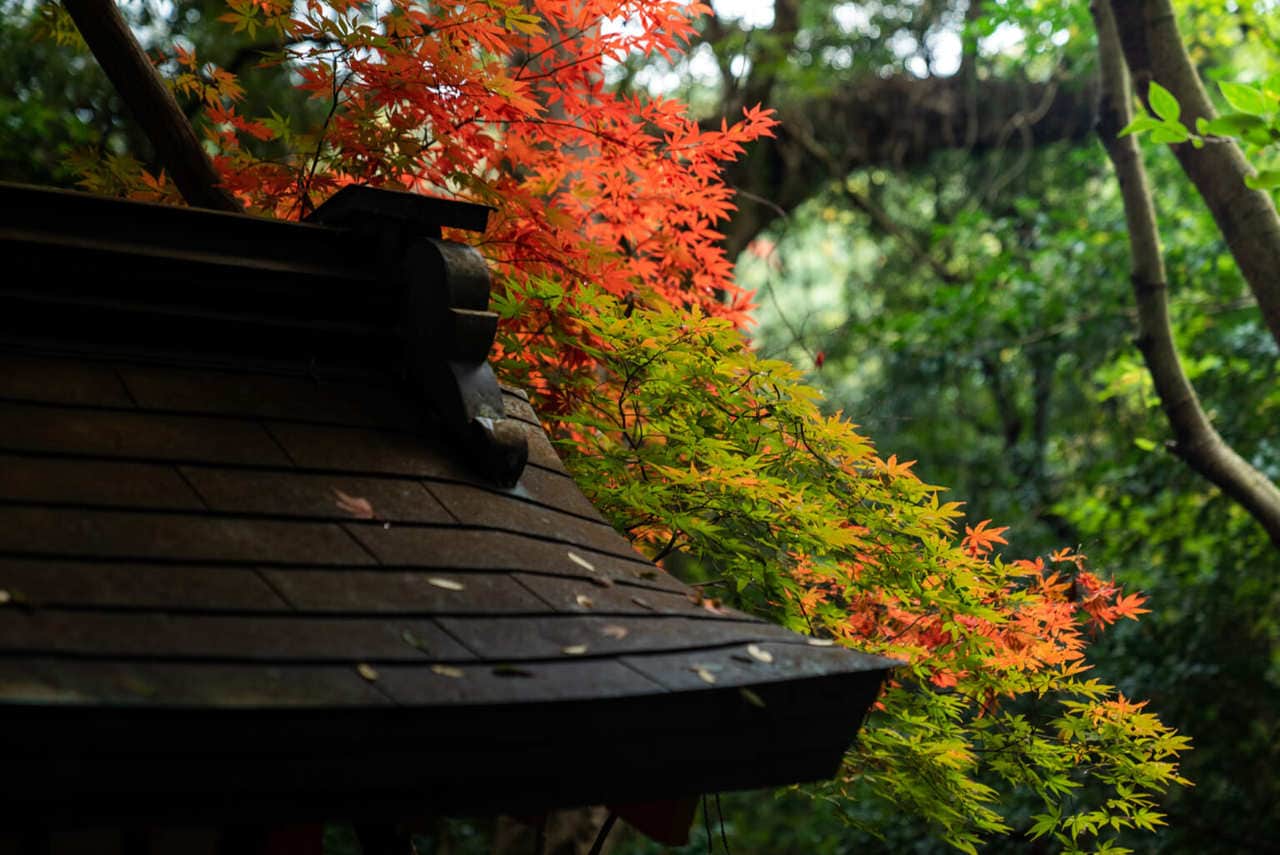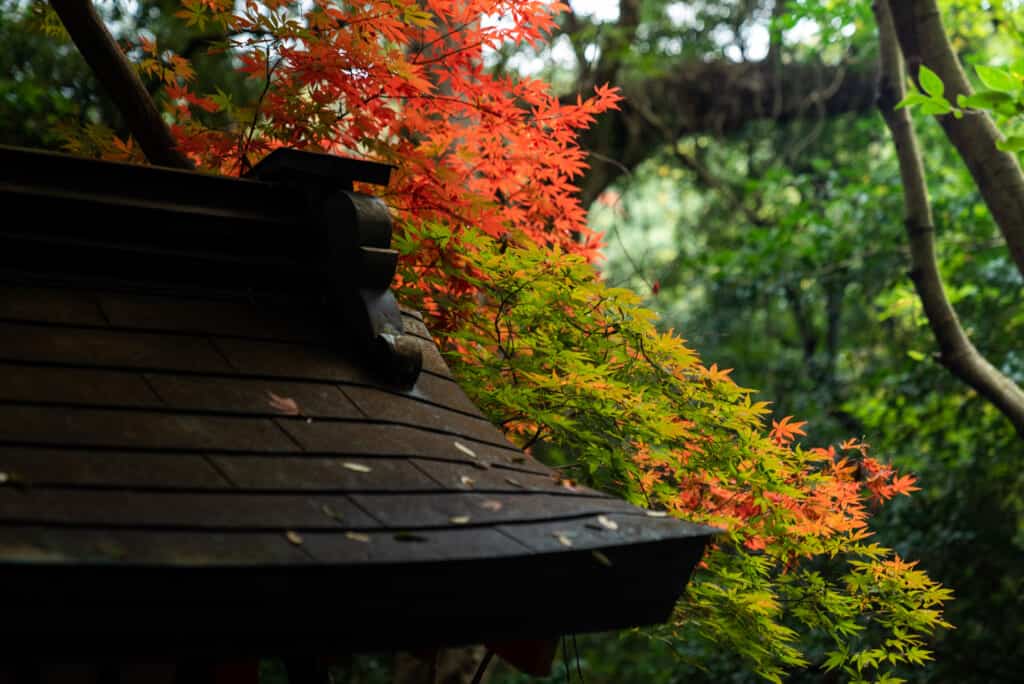 We were there on an overcast day in late Autumn, making the grounds feel quite solemn, but due to the sheer variety of environments, I'm sure that would change depending on the season or even the time of day. One element that I haven't noticed at a shrine before was that one of the bridges crossing the Yorimo River is covered with a roof. Kure Bridge, painted in spectacular vermillion, only opens once every ten years to allow a messenger from the Imperial Royal family to cross, carrying a special present for the Hachiman God. The last time this occurred was five years ago (so five more until the next time), and once the messenger has crossed, commoners were also permitted to traverse this picturesque bridge.
The Hot Springs and Hells of Beppu
Sitting upon the ground that is literally boiling, Beppu is a fantastic town to wander around in. About 90,000 liters per minute of hot spring water escapes the ground daily from approximately 2,300 hot spring vents (the number of vents is always changing).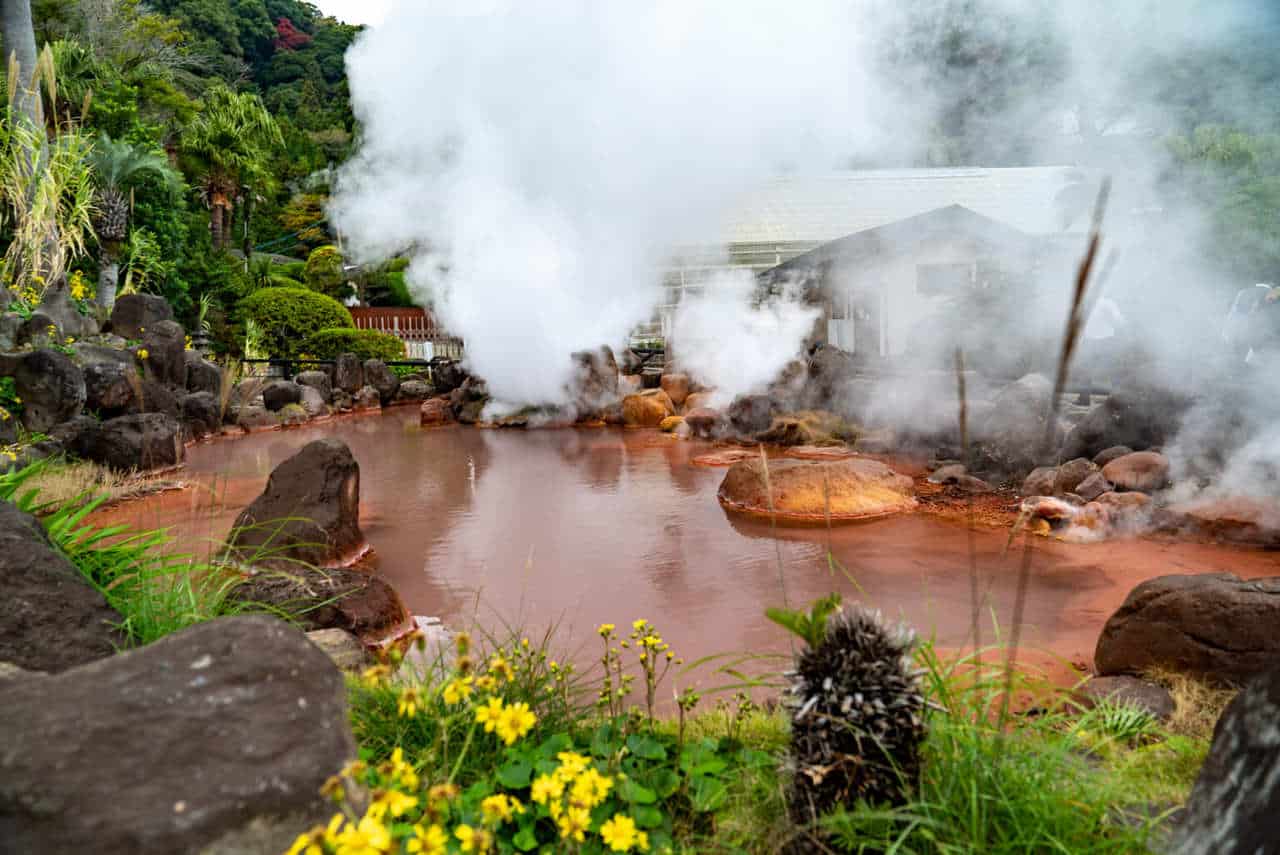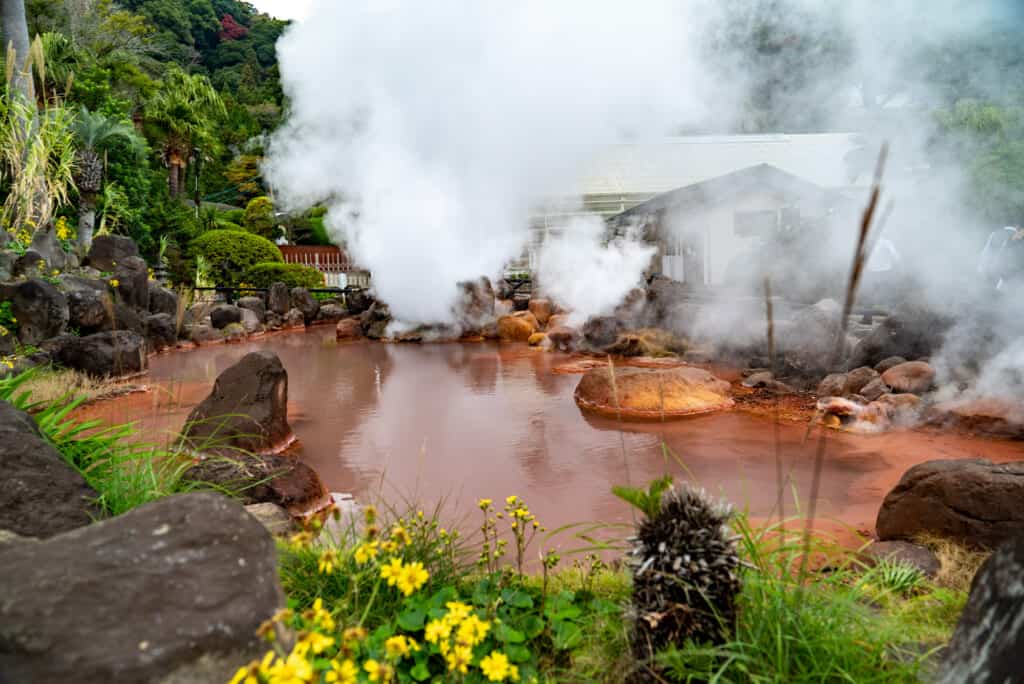 One of the main tourist attractions in Beppu is known as the 'Seven Hells of Beppu.' Five of these hells are in the Kannawa district, with the remaining two a five-minute drive or a forty-minute walk away in Shibaseki. Although they are now a fun, colorful, touristy affair, one thousand years ago, the hells (or Jigoku in Japanese) are said to have struck fear into the hearts of those living in the region, with the land regarded as being cursed. But over time, the locals were able to tame this violent landscape, and the seven hells of Beppu are now a great place to bring the kids.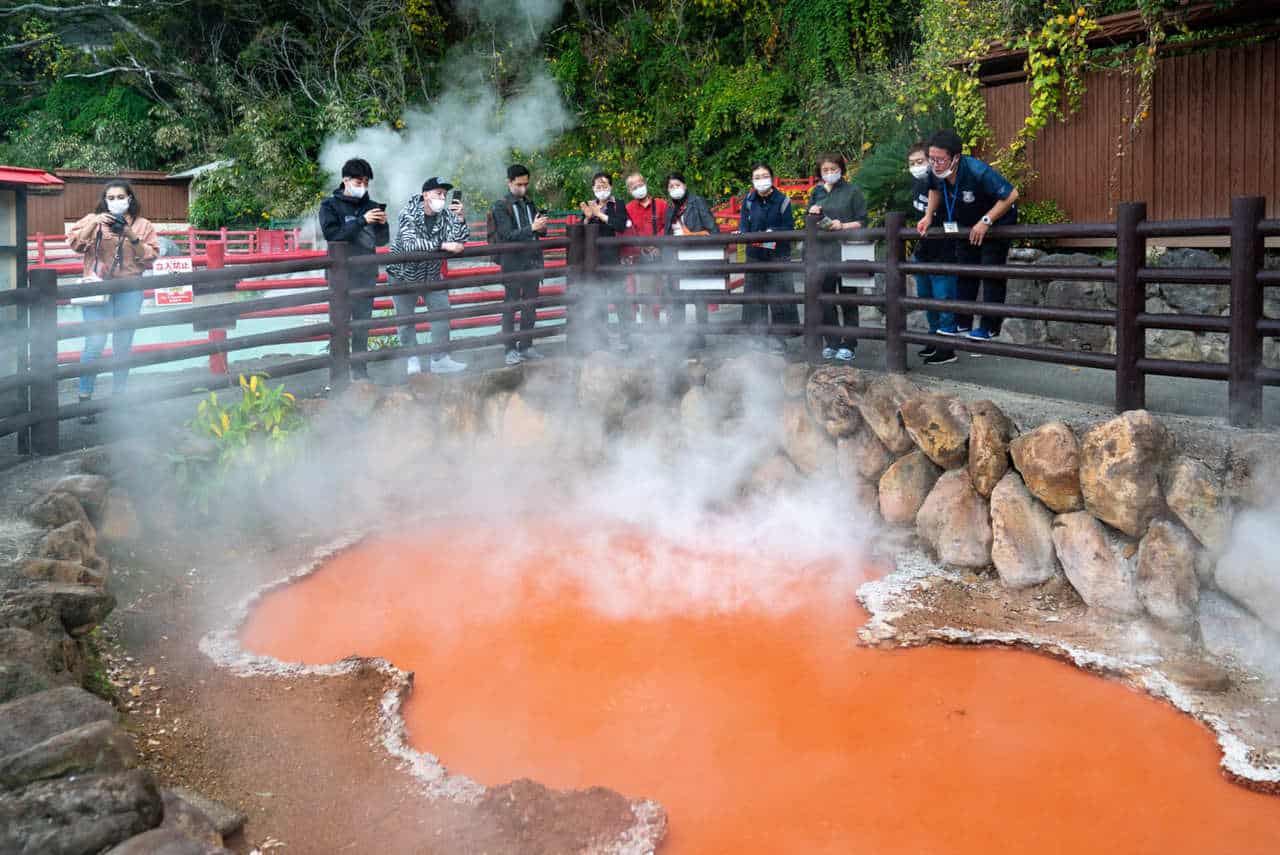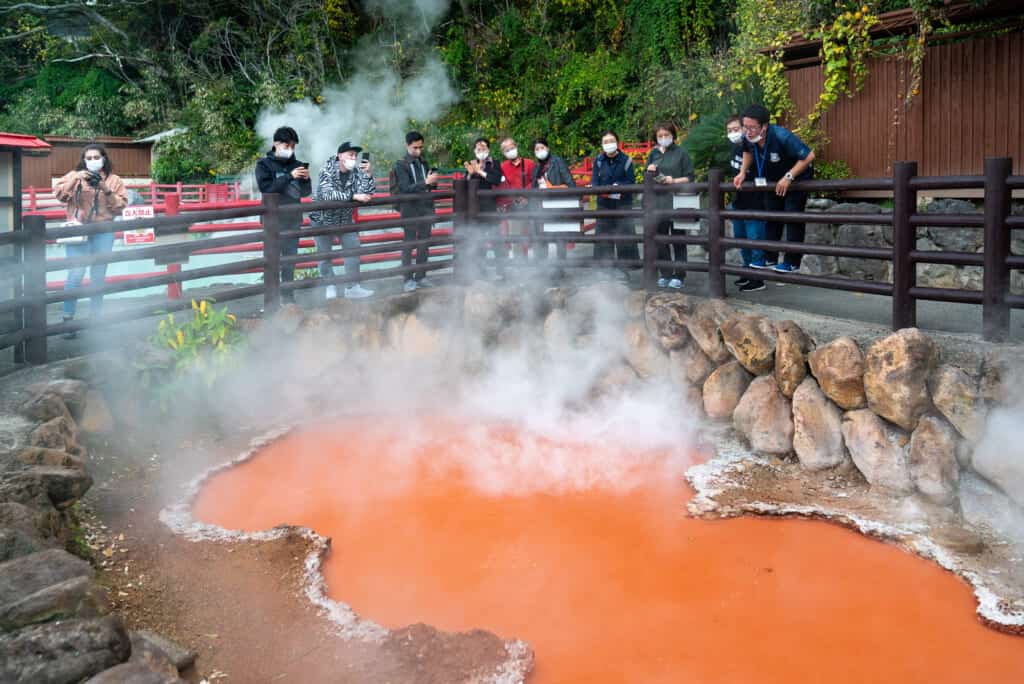 Each hell has its own theme. My favorite was Sea Hell (Umi Jigoku), a 200-meter deep pool with the water bubbling away at 98 degrees celsius. There is a constant release of steam being forced out of the fissures in the rock, and minerals brought up with the water have turned the pool a brilliant shade of aquamarine. The sea hell area also features a gallery and shop where you can pick up onsen related souvenirs such as eggs cooked in the steam or bath salts to recreate the experience at home. Kamado Jigoku, or Cooking Pot Hell, has recently become popular with tourists and is great for children, with interactive areas where you can inhale the steam or taste the water and animated staff ready to entertain.
One sight you will come across as you make your way around the streets and alleys of the town are wooden structures with steam pouring out of them. These cool the almost 100-degree Celsius water that comes out of the ground to temperatures that are batheable so that the onsen of the area can pump it directly into the baths without diluting it with cold water.
Beppu's Hell-Steamed Cuisine: Jigoku Mushi
Another activity that will excite children and adults alike is making 'Jigoku-mushi,' or Hell-steamed dishes. The food is lowered into chambers that are then sealed, and steam is pumped in, cooking the food. Chinetsu (Geothermal) Kanko Labo Enma specialize in this style of dish, and you can choose from a variety of food options, be they meat, seafood, or vegetable, and place the food in the chamber yourself. Eight minutes later, you can come back and remove the perfectly-cooked food, surrounded by billowing clouds of steam. There is even the option of eating the food with your feet in an 'ashiyu,' or onsen foot bath — a perfect way to finish your day surrounded by the hells, and onsen, of Beppu.
More About Exploring Kyoto and Oita
To learn more about rural Kyoto and Oita prefectures, please continue to read the other articles in our series.
This article is sponsored by Kinki Transportation Bureau, Kyoto Prefecture and Oita Prefecture.