Just outside the crowds of Kyoto city is a world of serene nature, vibrant culture, and deep history that you probably have never heard of before. Oita Prefecture, known mainly for its abundant onsen hot springs, is another area like Kyoto, rich in nature and history. We have carefully selected less crowded destinations in both of these fascinating areas of Japan and will cover them in a series of nine articles: "Travel like a Kyoto and Oita native to experience nature and traditional culture."
If you know a little bit about green tea, and Japanese green tea in particular, you will know that one of the most sought-after brands is Ujicha tea from Uji. Little known Wazuka township is a 30-minute drive from Uji and is where most of the tea leaves manufactured as Uji tea are grown and cultivated. Wazuka produces around half of all of the tea in Kyoto and almost a quarter of all of the matcha tea. It is a town with beautiful views of a sea of tea fields and was designated as a Japan Heritage site in 2015.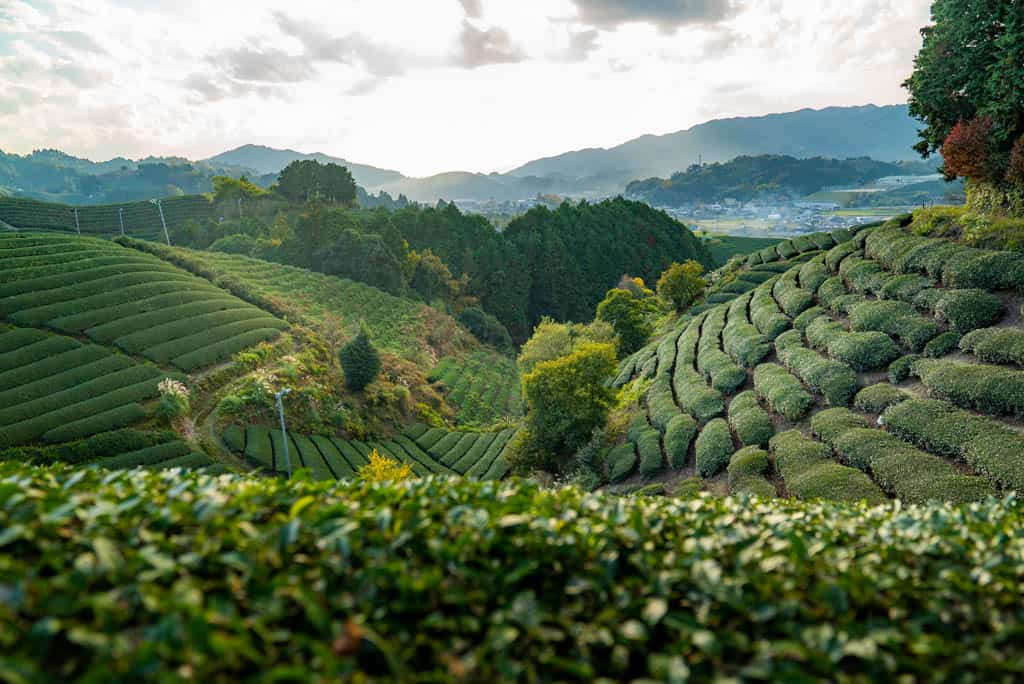 The Art of Growing Japanese Green Tea in Wazuka, Kyoto
"Tea seems to grow better in beautiful environments," remarks George Guttridge-Smith, who went to Sri Lanka at 18 to learn about tea production. George then completed a tea tasting course in Darjeeling and subsequently went to Nepal to help expand their very young tea industry. After a brief stop back in London, tea was calling his name once again, and he joined the Kyoto Obubu Tea Farms in Wazuka for a six-month internship. He loved it here so much, he ended up staying.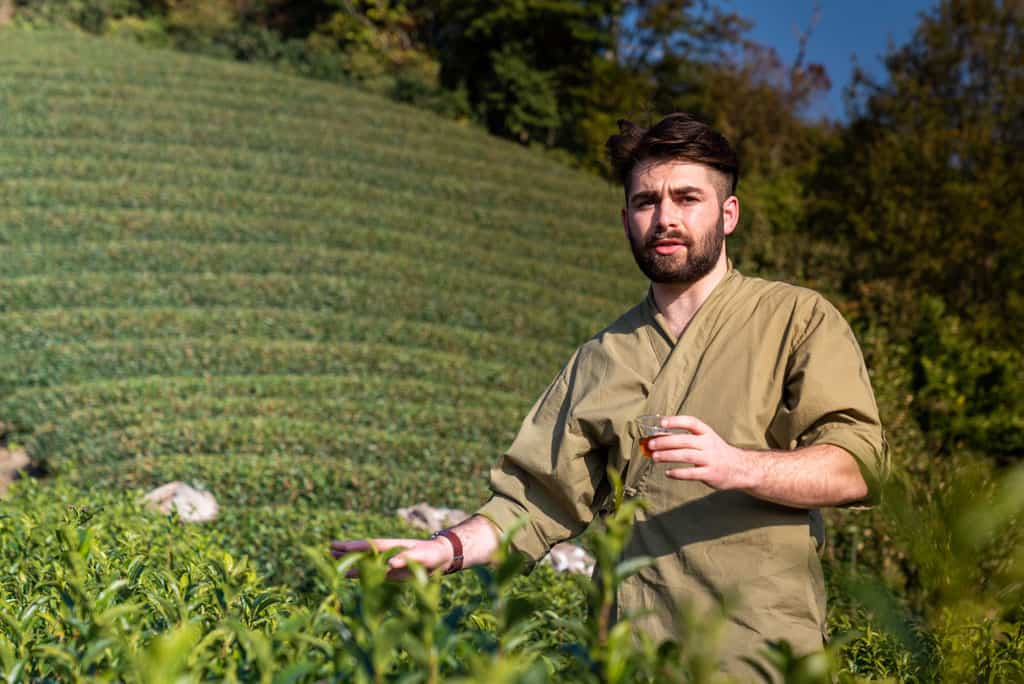 "Tea really is an art, and there are so many factors that go into producing a delicious cup of tea," George says as we slowly wind our way up the steep incline lined with tea bushes on the way to the peak of this valley of tea fields. "For example, this tea," pointing to a small section of tea plants nestled in a bend on our right, "is shaded most of the time because it's in this valley, and it's also receiving a lot of water from runoff, so this tea is going to be a little bit sweeter but also much lighter as well, as it won't have as much time to build up the flavor components with all of that water."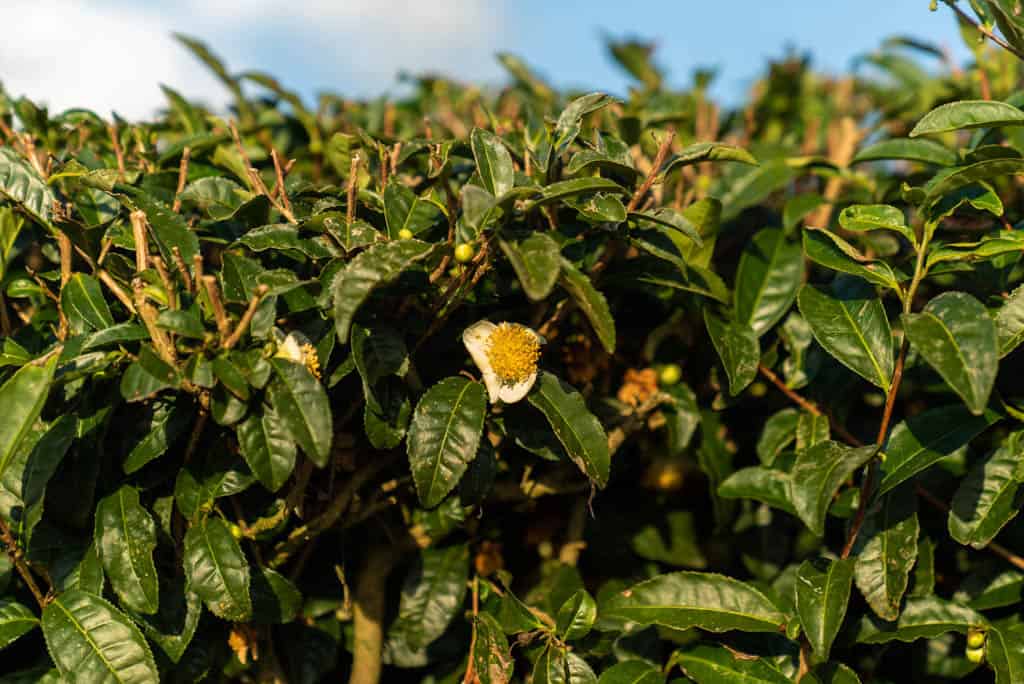 Reviving Wazuka's Green Tea Farming Community
As it feels like we are approaching the summit, George says, "Now, I might advise windows up a little bit here." We do as we are told and continue on past an out of control hedge studded with flowers. "This is actually something unfortunate on the right. It looks beautiful, but the farmer has abandoned this tea field." George explains that of around 300 tea farmers in Wazuka, a tea farmer's average age is currently about 65 years old. As they get older and start retiring, they are caught in a bind — their children have long moved to the city and started families, so they have no one to take them over, yet they also don't want to be the last member of their family to own these tea fields. Kyoto Obubu Tea Farms are doing what they can to curb this from happening by renting abandoned fields and running tasting tours and a tea club to draw much-needed funds into the local community.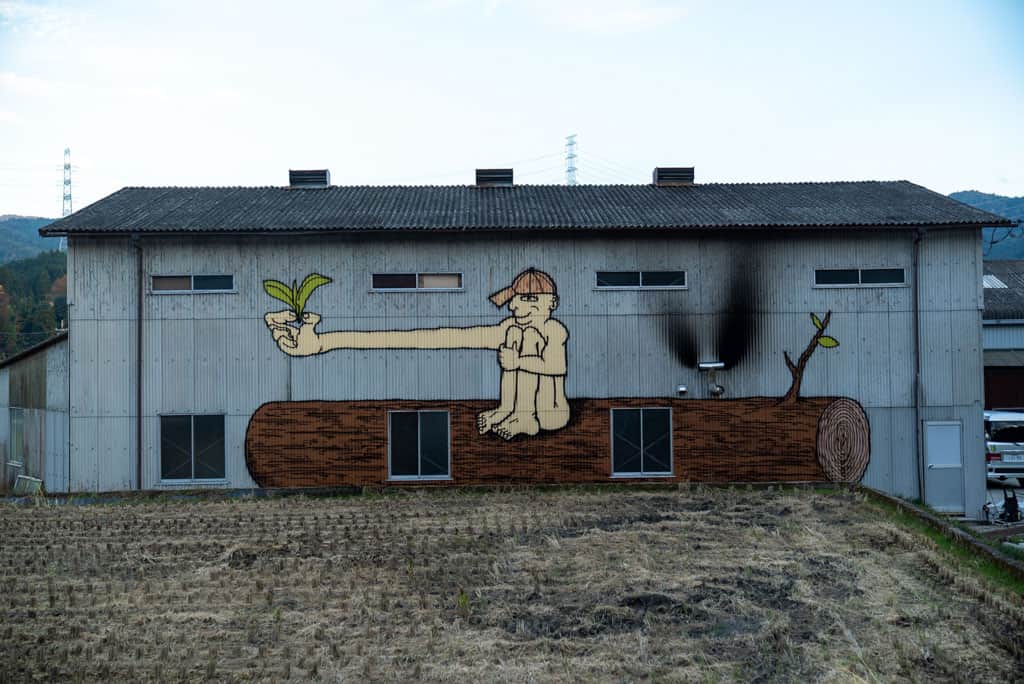 Akky-San and the Kyoto Obubu Tea Farms
Kyoto Obubu Tea Farms focuses on producing small-scale, very high-quality teas, and are producing that tea directly for the consumer. Akky-san, the chairman of Kyoto Obubu Tea Fields, is said to have 'matcha for blood' and spends his days working in the tea fields. Every spring and autumn, he and two assistants will harvest 600 to 700 kilograms of tea per day, have a one-hour break, and then process the tea until 4 am the next morning. He is then back up the mountain at 6 am to do it all again. Even though I didn't get a chance to meet him, it's obvious that his passion for tea is infectious — all of his staff share that same passion.
How to Grow Japanese Green Tea
If you want to impress your friends, this is what you need to know about how to grow incredible Japanese green tea:
Tea loves steep inclines because it allows for good drainage, helping the plant grow.
Tea loves nutrients, especially magnesium (the Kyoto Obubu Tea Farms soil contains lots of magnesium), which helps the tea bush photosynthesize.
Sunlight makes tea produce theanine, which promotes feelings of relaxation when drunk, but sunlight also converts that theanine into catechins, which makes the tea taste slightly astringent or bitter.
Therefore, certain tea plants are shaded from the sun to reduce this, which keeps the tea sweet.
The breeze on the peaks of the hills helps with the plants' respiration so they can produce more nutrients.
All of these things combined have led to not only delicious tea but incredibly beautiful vistas of green tea fields all across the Wakuza area.
Harvesting and Processing Japanese Green Tea
Every Spring and Autumn, the tea is harvested and then taken, as quickly as possible, back down to the processing facility. Time is of the essence as the tea can degrade quickly if it is left cut but unprocessed.
The facility consists of five machines which in turn steam, roll, and dry the tea. At the end of this six-hour process, 7.5 kilograms of dry Japanese tea will be ready to be packaged. In days gone by, this process was done by hand on a single table, with four people working intensively and making only one kilogram of tea in that amount of time.
Final Tasting of Wazuka Green Tea
Once we have learned about how the tea is harvested and processed, there is only one thing left to do — taste it! George walked us through the pouring and steeping process, the goal being to get the water to the perfect temperature to bring out the full flavor of each tea. We tried the sencha, matcha, and even ate a small amount of tea, with each tasting demonstrating the distinctive differences between the types and styles of green tea.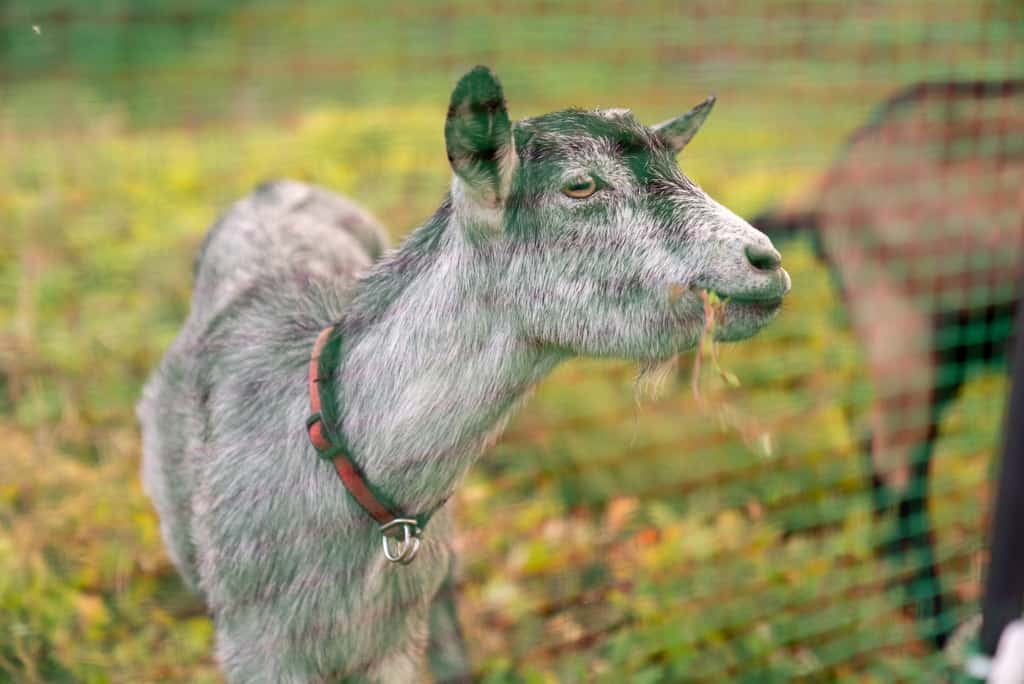 If you aren't able to make it to the Kyoto Obubu Tea Farms but would like to try their teas, join their tea club, and they will send you regular shipments of tea and try with them in a virtual tasting session. More information about the tea club and internships are available on their website.
More About Exploring Kyoto and Oita
To learn more about rural Kyoto and Oita prefectures, please continue to read the other articles in our series.
This article is sponsored by Kinki Transportation Bureau, Kyoto Prefecture and Oita Prefecture.