Usa Jingu Shrine is a national treasure of Japan that lies within Usa (宇佐市), Oita. It was built in the 8th century to revere Hachiman, the god of war, protection, and victory. It is also known by the name of Usa Hachimangu. Usa Jingu was said to be the first shrine-temple to have been built in Japan which has both Buddhist and Shinto influences. Because of its importance, it is visited by the imperial court every 10 years to pay homage to Hachiman. As a major point of interest in Usa, many come to see the many things that Usa Jinga has to offer.
Entrance to Usa Jingu Shrine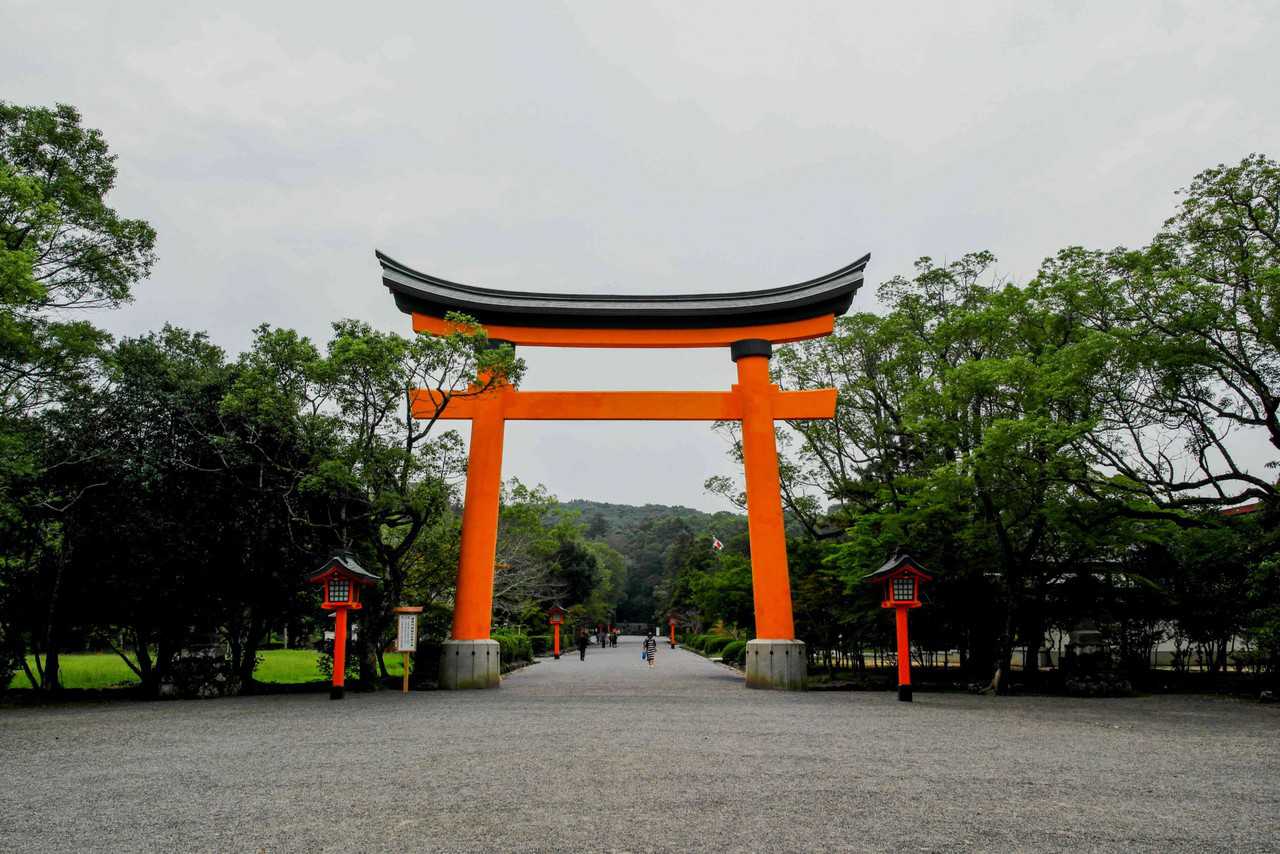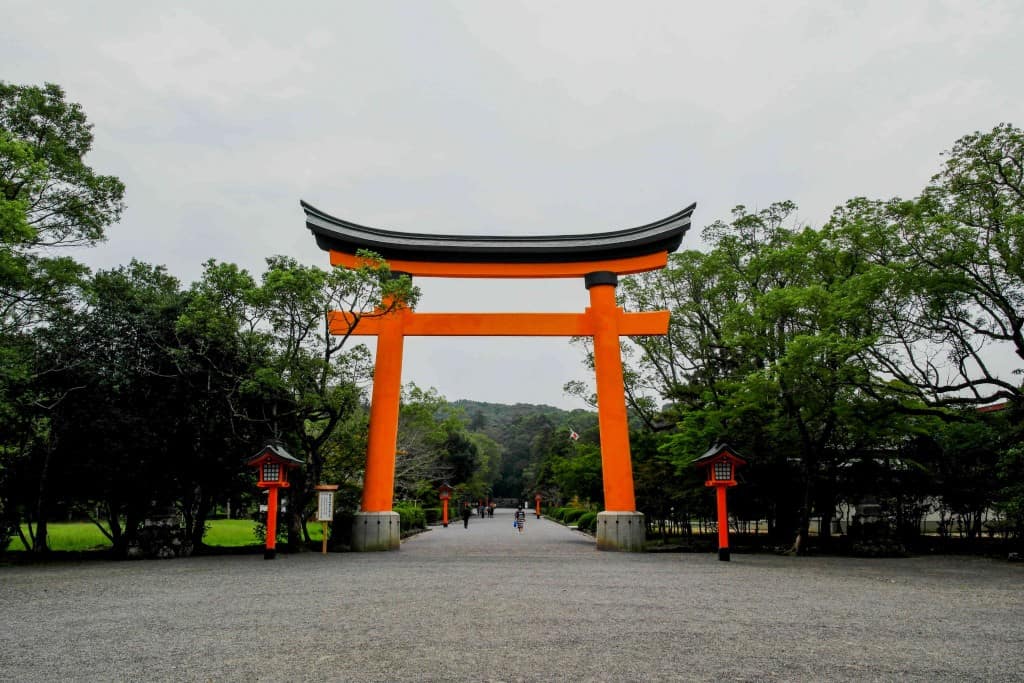 Once you enter, you will be greeted by the red Ootorii or big entrance gate. You will quickly notice the vastness of this place. The path of the entrance is long, wide, and welcoming. Be prepared for a lot of walking down pathways and winding stairs made of stone. However, the main shrine is easily accessible for the elderly and disabled via tram and ramps. Thus, everyone can enjoy Usa Jingu Shrine and its wonders. It is free to enter, but we suggest that you bring a lot of 5 yen coins which you can use as an offering when you pray to the gods at each shrine.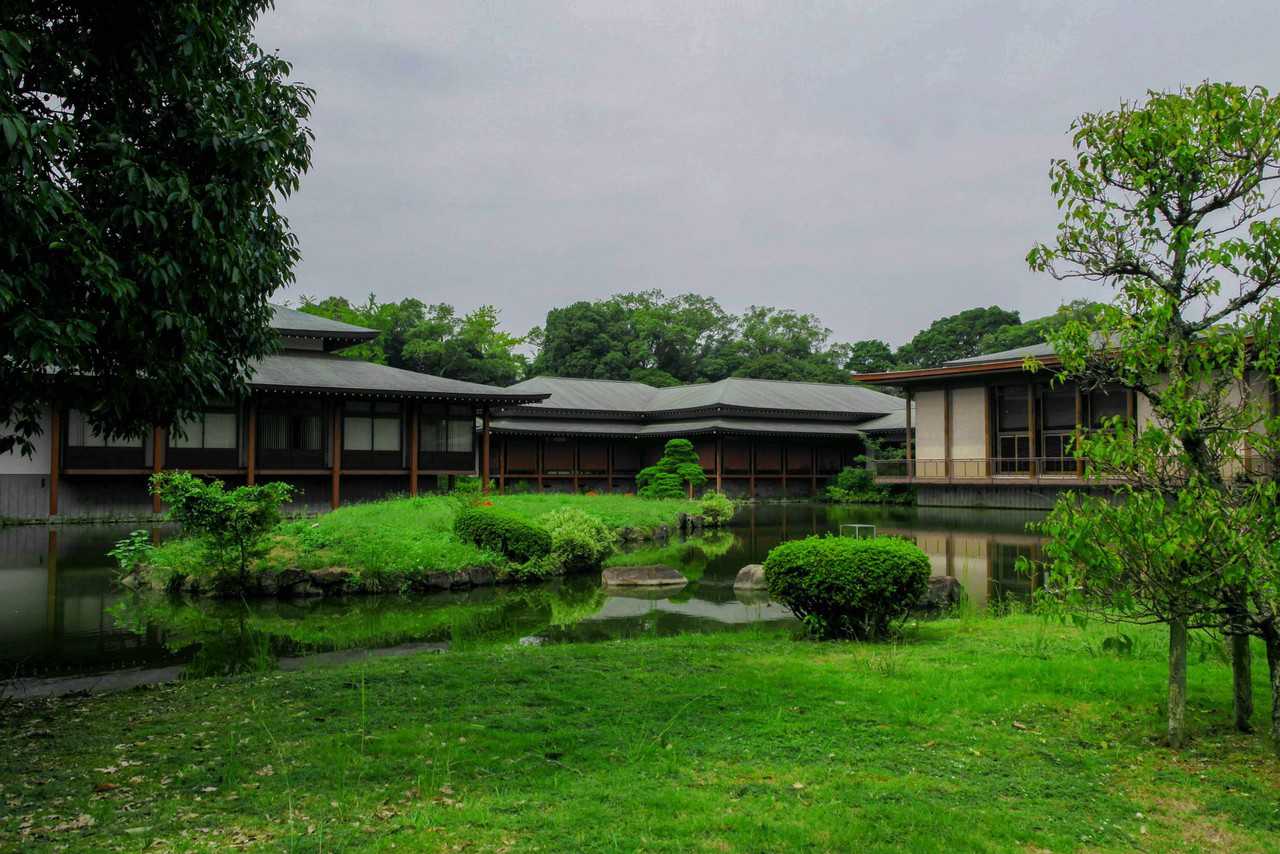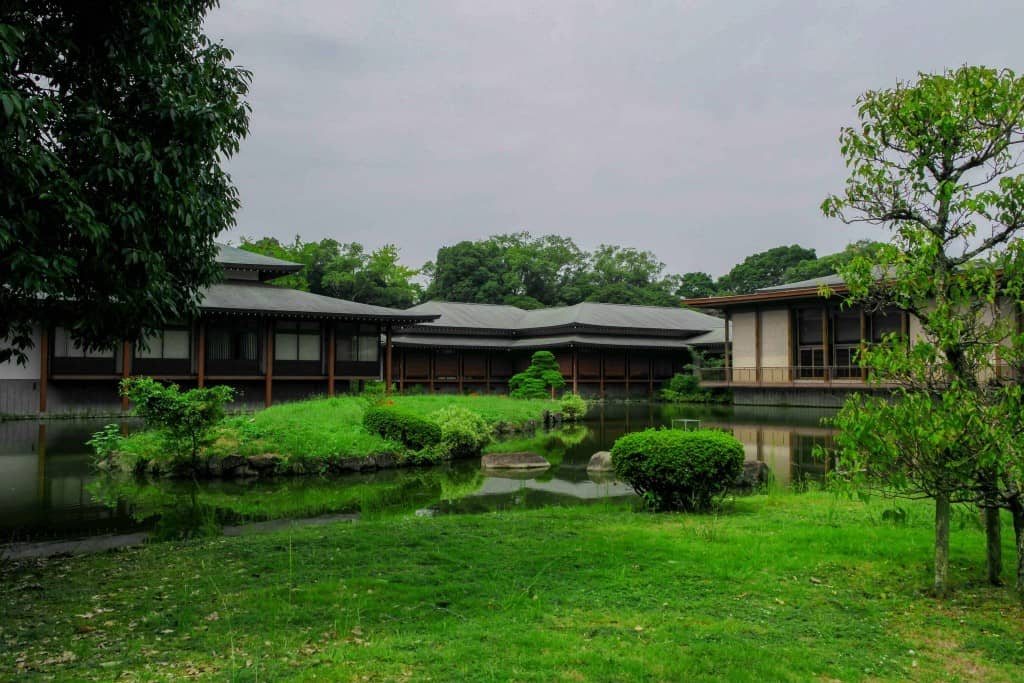 To the right of the entrance is a building called the treasure hall which holds many artifacts and documents dating from before Meiji period. It costs 300 yen to enter and open from 9:00 AM to 4:00 PM. The treasure hall is closed on Tuesdays.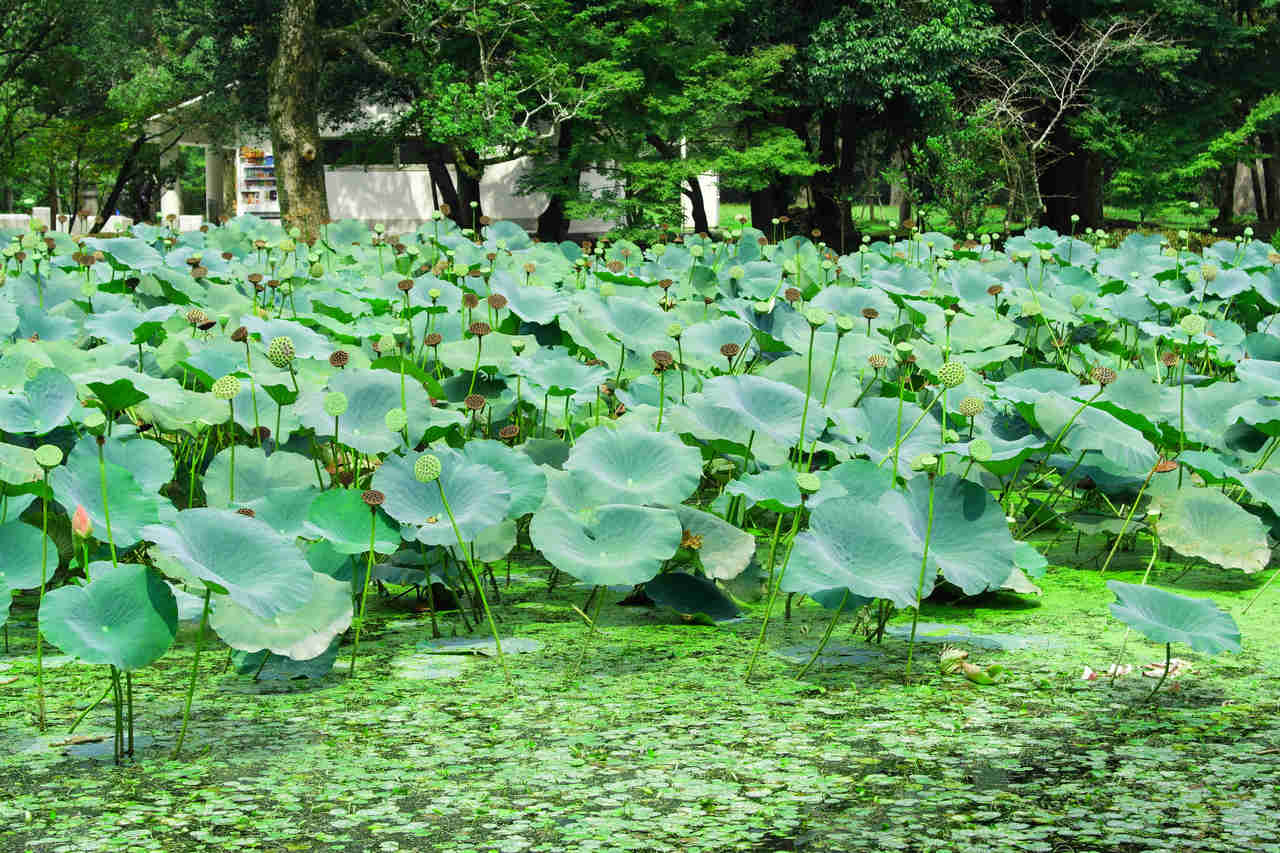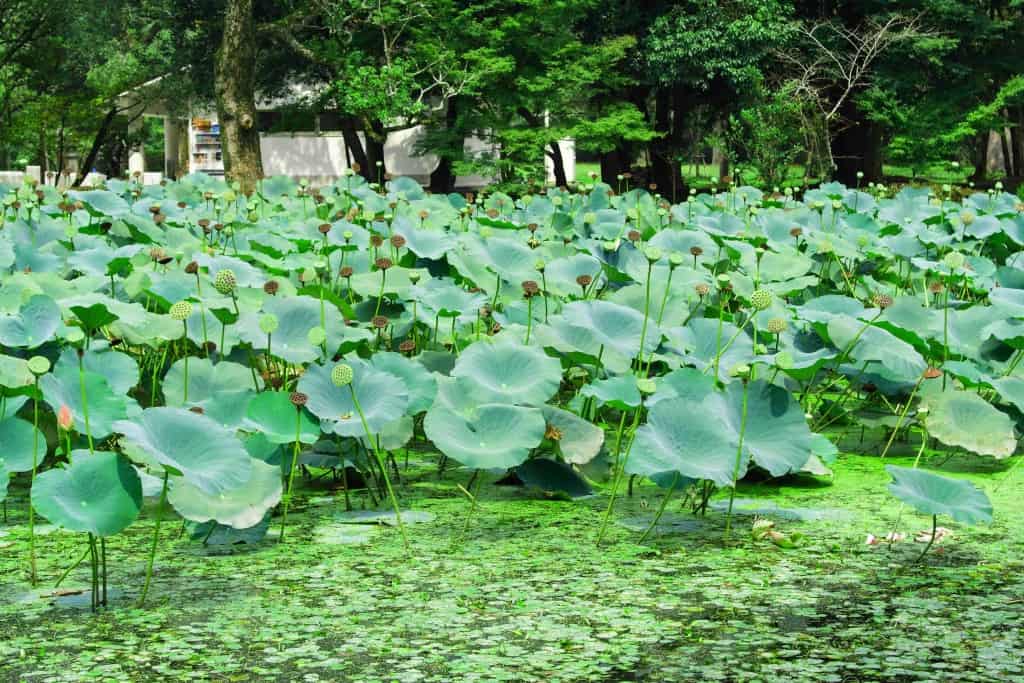 To the left, you will see a pond called the Hatsusawa Pond which contains lotus flowers that bloom in the months of July and August. Amazingly, these lotuses were said to be planted over 2000 years ago.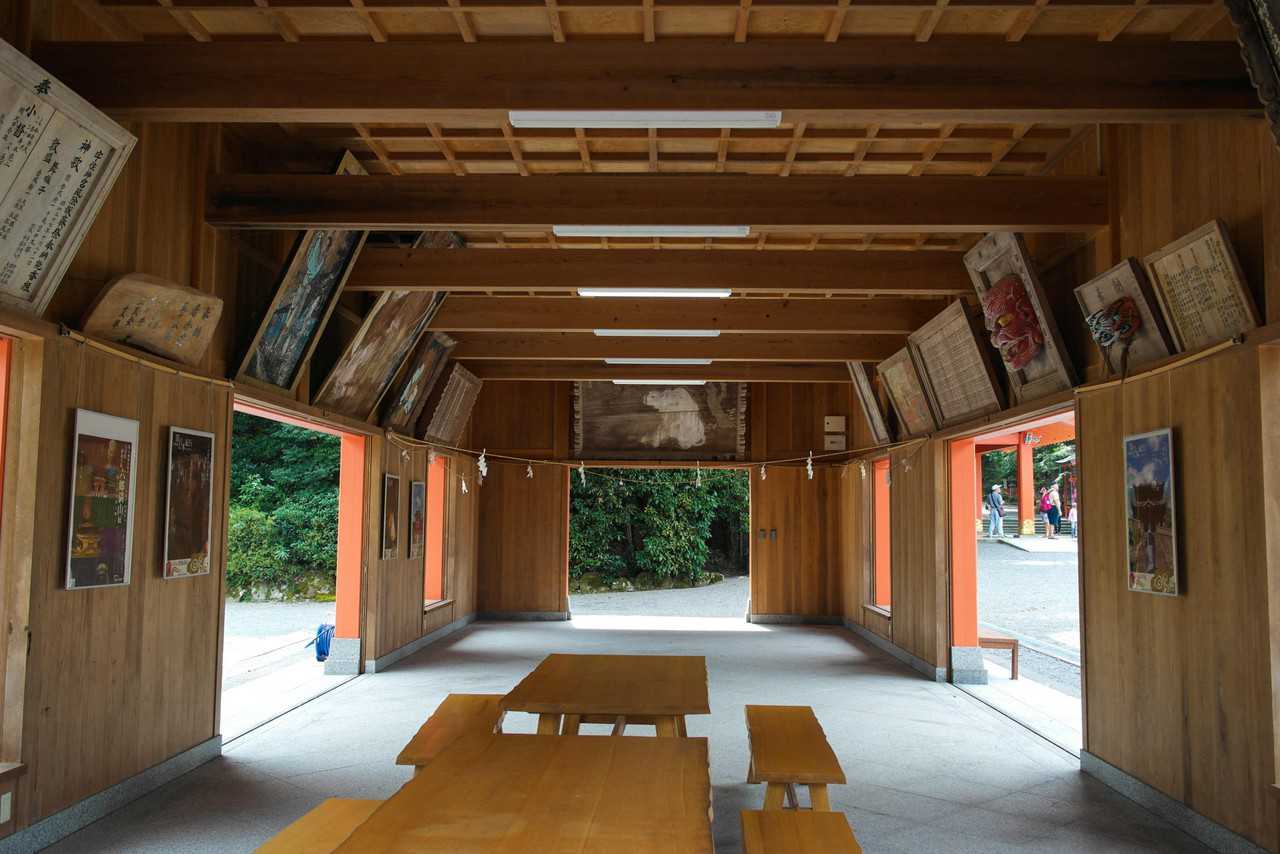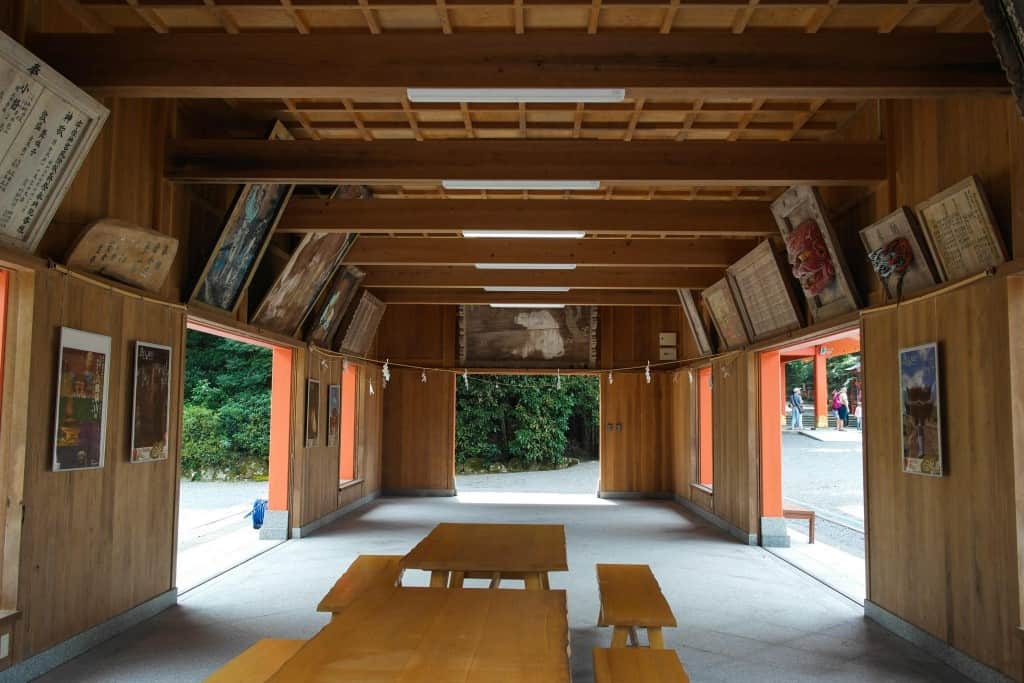 Before you go on your journey, wash your hands to cleanse yourself. After proper cleansing, you will be taken deeper into a wooded area with massive and beautiful trees as you follow the path even further. This will allow you to feel right in the middle of nature, away from all the noise from industrialization. Instead, you can hear the peaceful sounds of the forest. This time of the year, I could hear the last cries of the cicadas and crickets: The final sounds of summer.  The air is clean and crisp here. If you are coming from a city, this will be a chance to enjoy a peaceful and refreshing environment. 
Do not miss the Meoto Ishi! The triangular shaped stones are rumored to be very lucky for those who stand on it. Couples who stand on each stone, while holding hands, ensures them happiness for the future. If you are single, place your feet on each stone to receive good luck. It is quite difficult to spot, but if you pay close attention, you can find it in no time.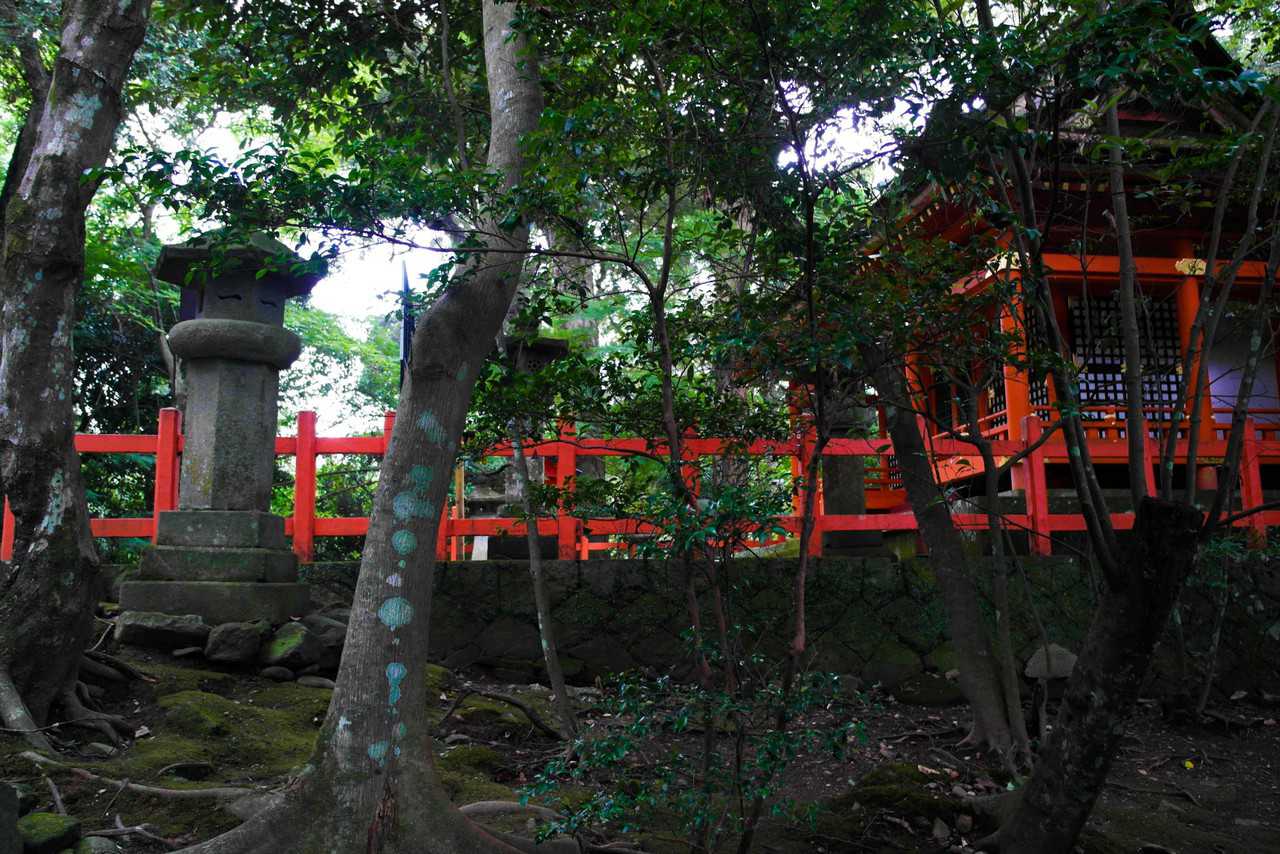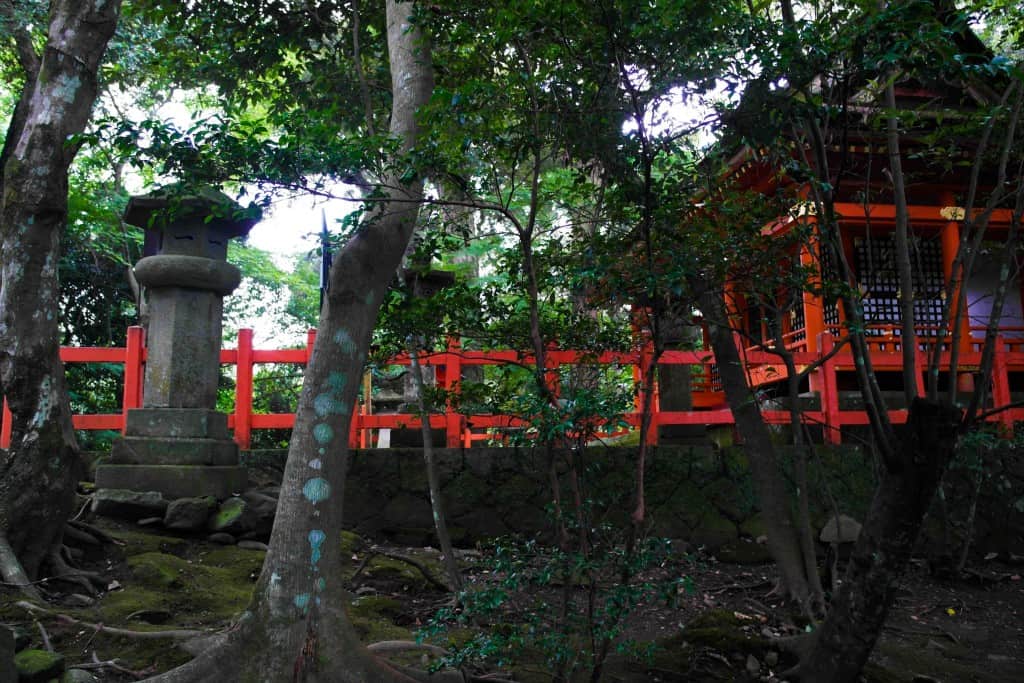 When you pass the stone and proceed onto the path, you will be led to the main complex of shrines. The architecture is absolutely stunning. There are 3 main shrines that house different gods of worship: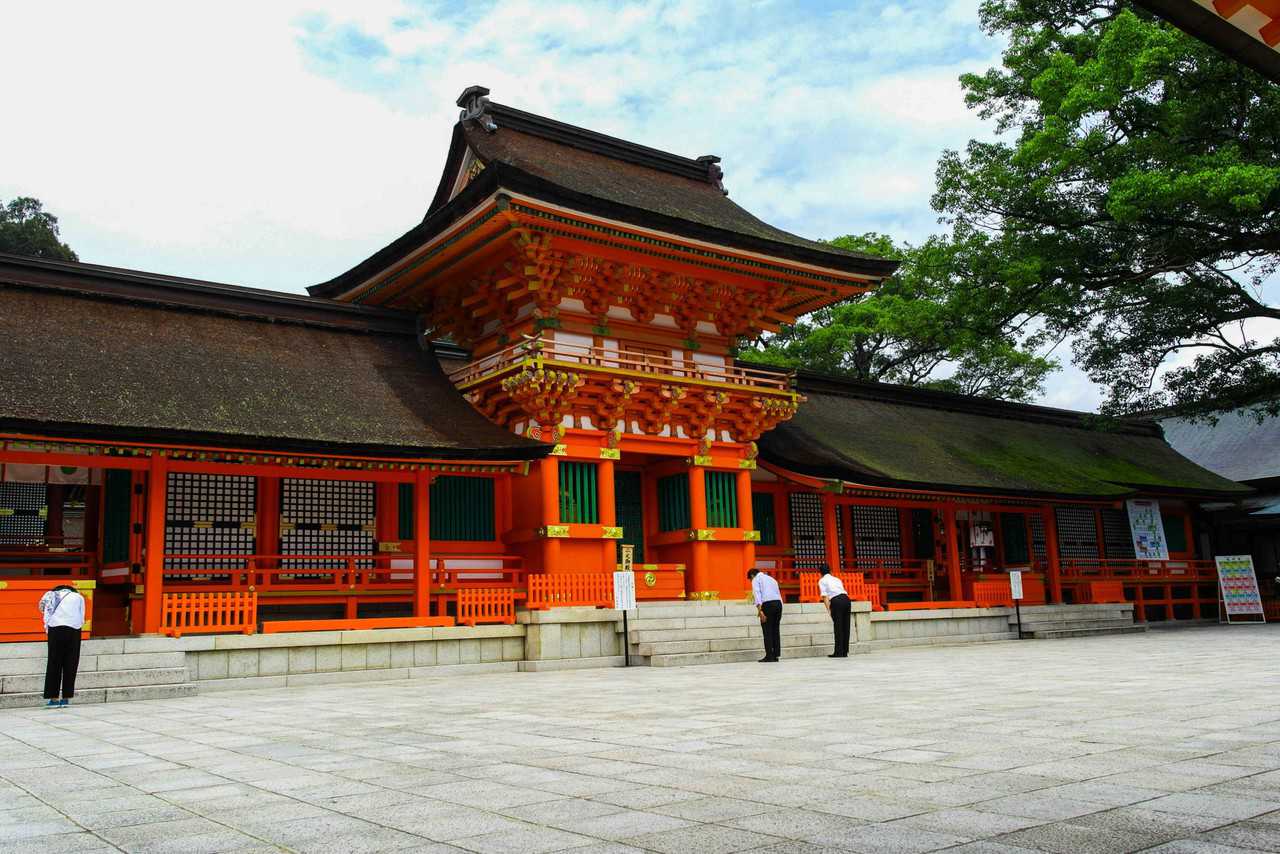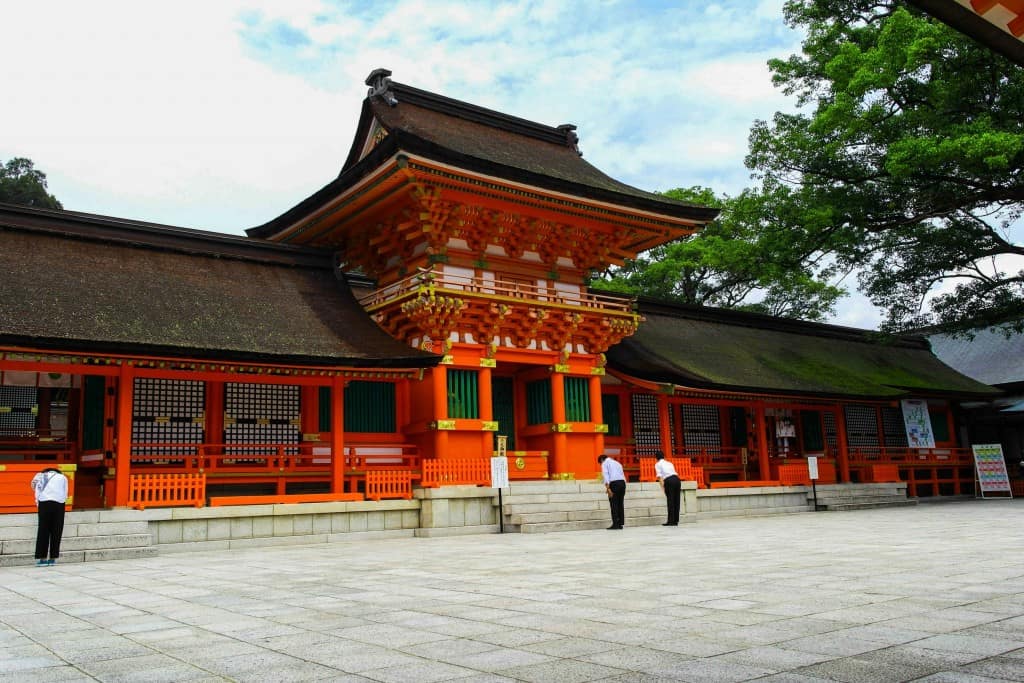 Ichinogoten Shrine: Hachiman, deemed the national god and protector of Japan. He is the god of war and victory. Praying to him will ensure you victory and good luck.
Ninogoten Shrine: Hime Okami, the god of thriving business and harvest resides here. Pray here if you want good-fortune for your business.
Sannogoten Shrine: Jingo Kogo, the god of birth, delivery, and family. Pray here if you are expecting a baby or wanting to pray for your family.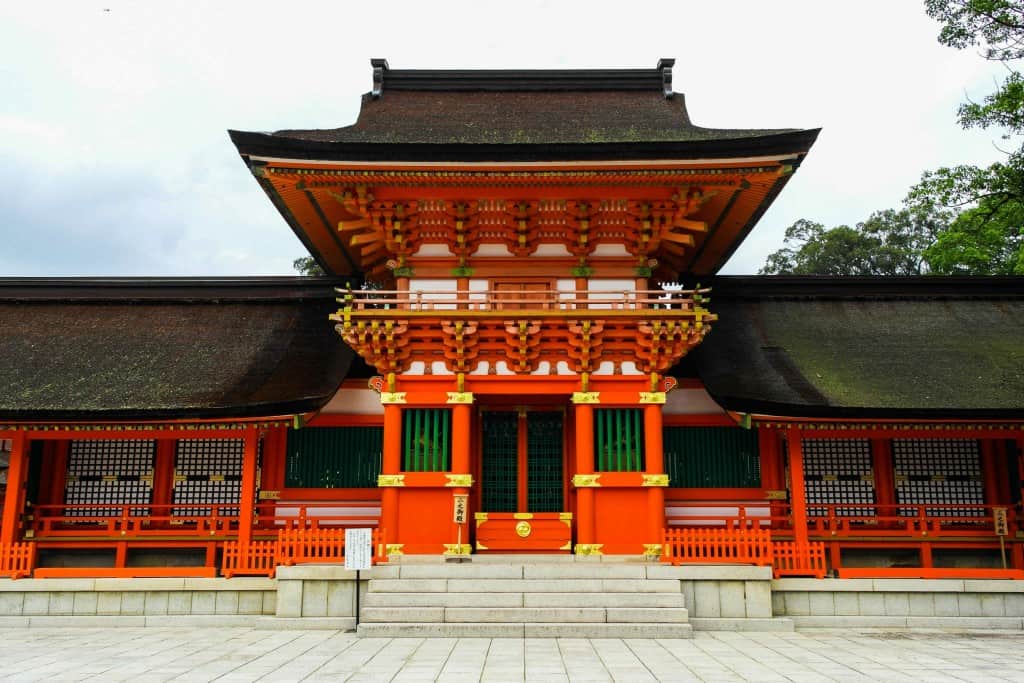 How to Pray at Usa Jingu Shrine
Praying here is quite different from other areas which only require clapping two times. Here's a guide on how to pray:
Stand in front of the shrine

Throw a coin to offer into the depository box. 5 yen is preferred because

go-en

also means good fortune and good luck

Clap four times with your arms extended outwards

Pray and give gratitude

Deeply bow again to honor the gods who are watching

After praying, step back and bow once more lightly (try not to show your back when moving away)
After praying (properly), feel the blessings come into your life!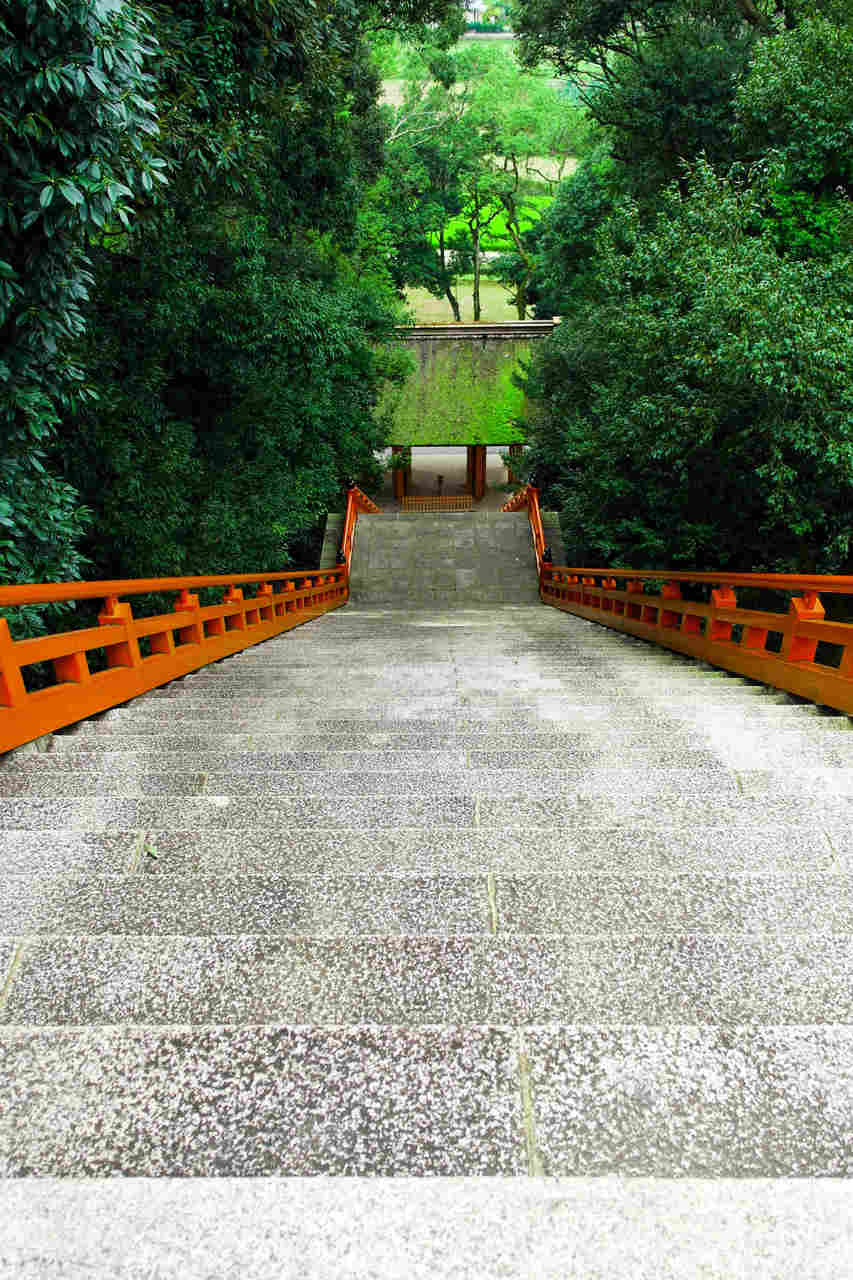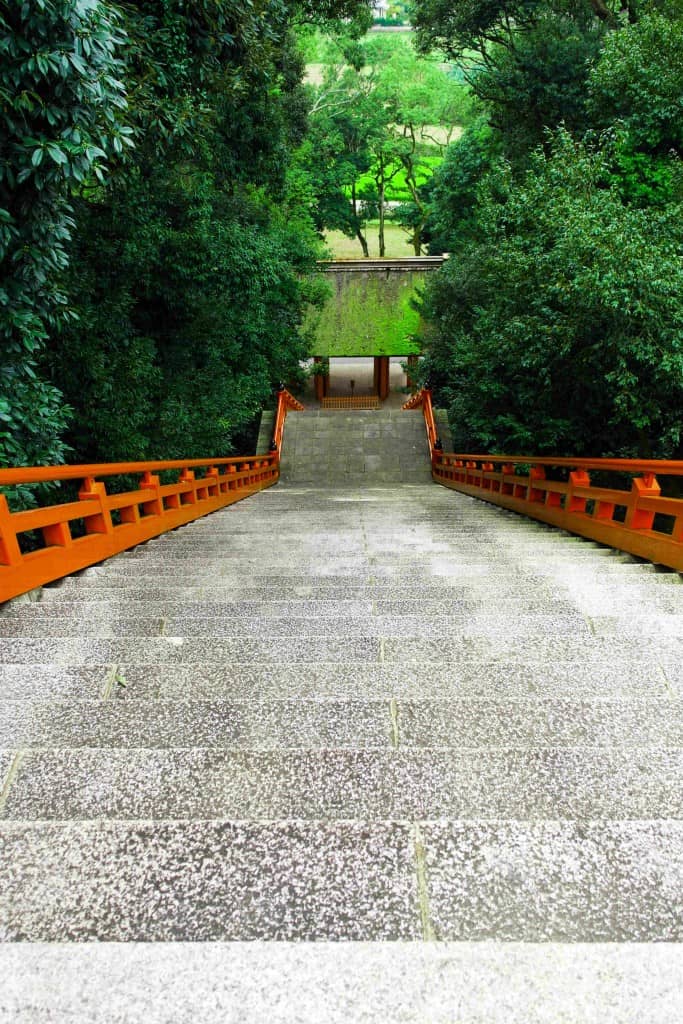 One of my favorite areas of this place is the steep Hyakudan which is a staircase of 100 steps. Looking down will give you a rush of excitement.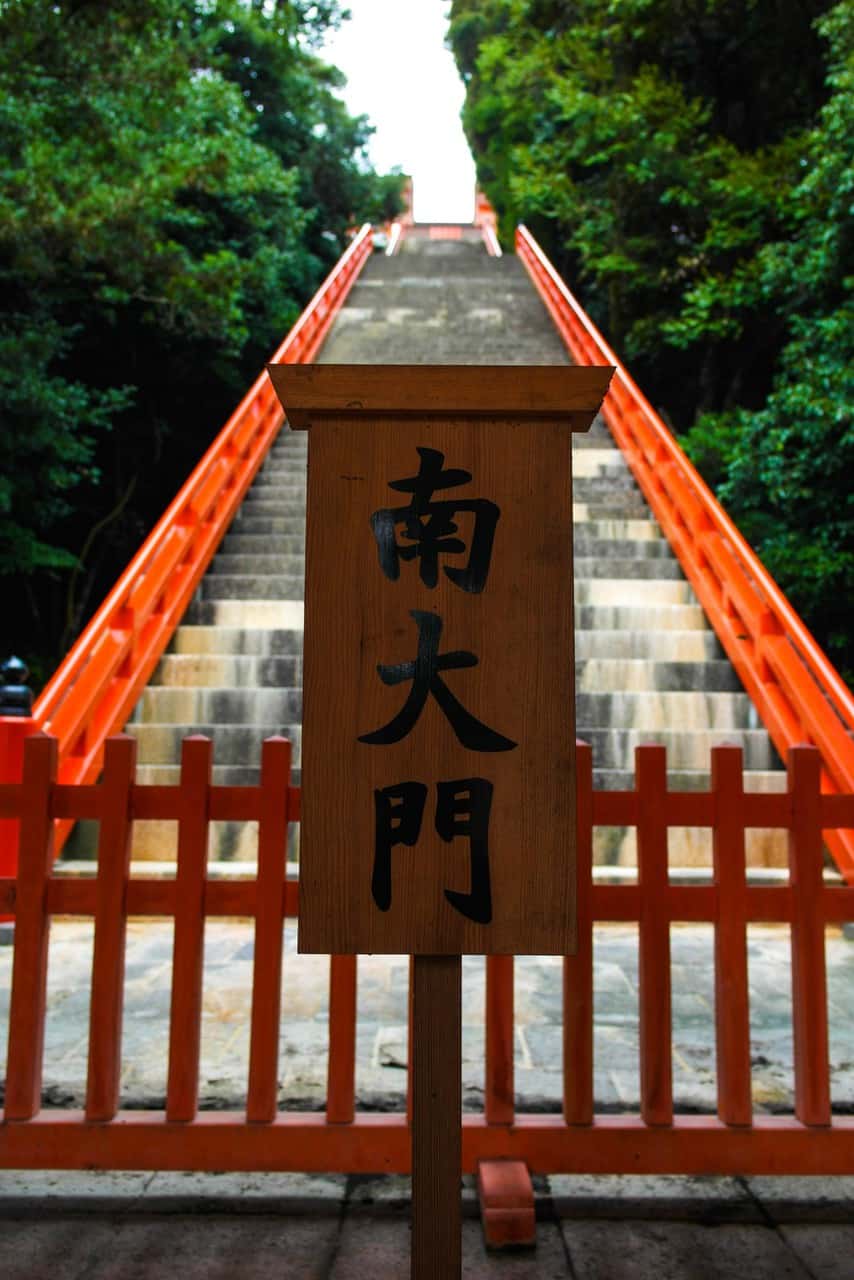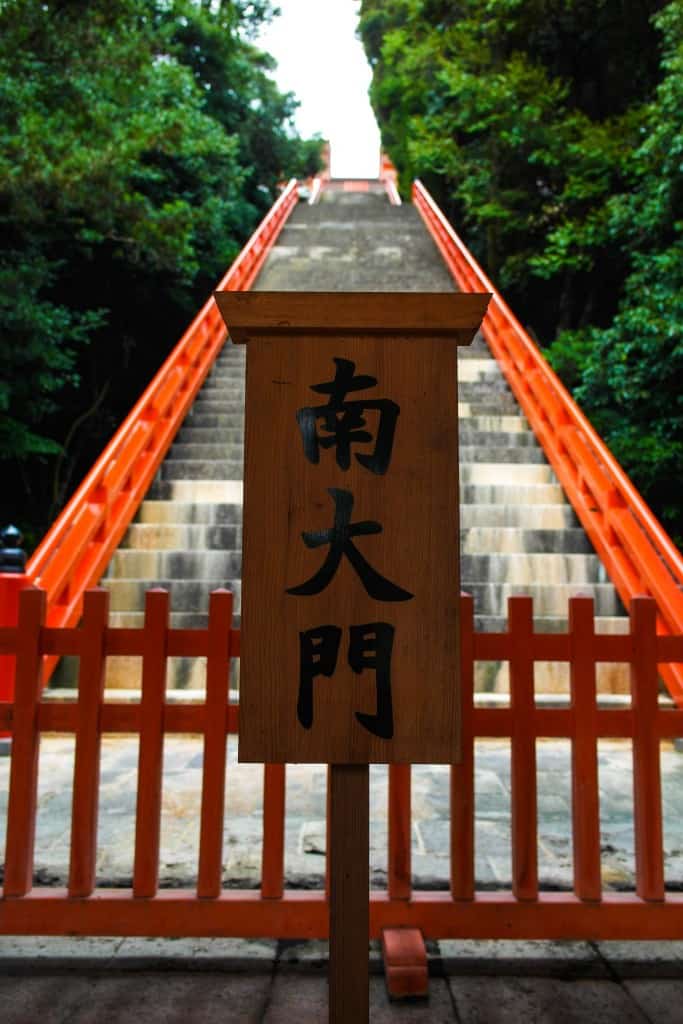 Walking up and down may be exciting, but it is quite physically taxing and possibly dangerous. If you choose not to, you can take the super convenient self-operated tram.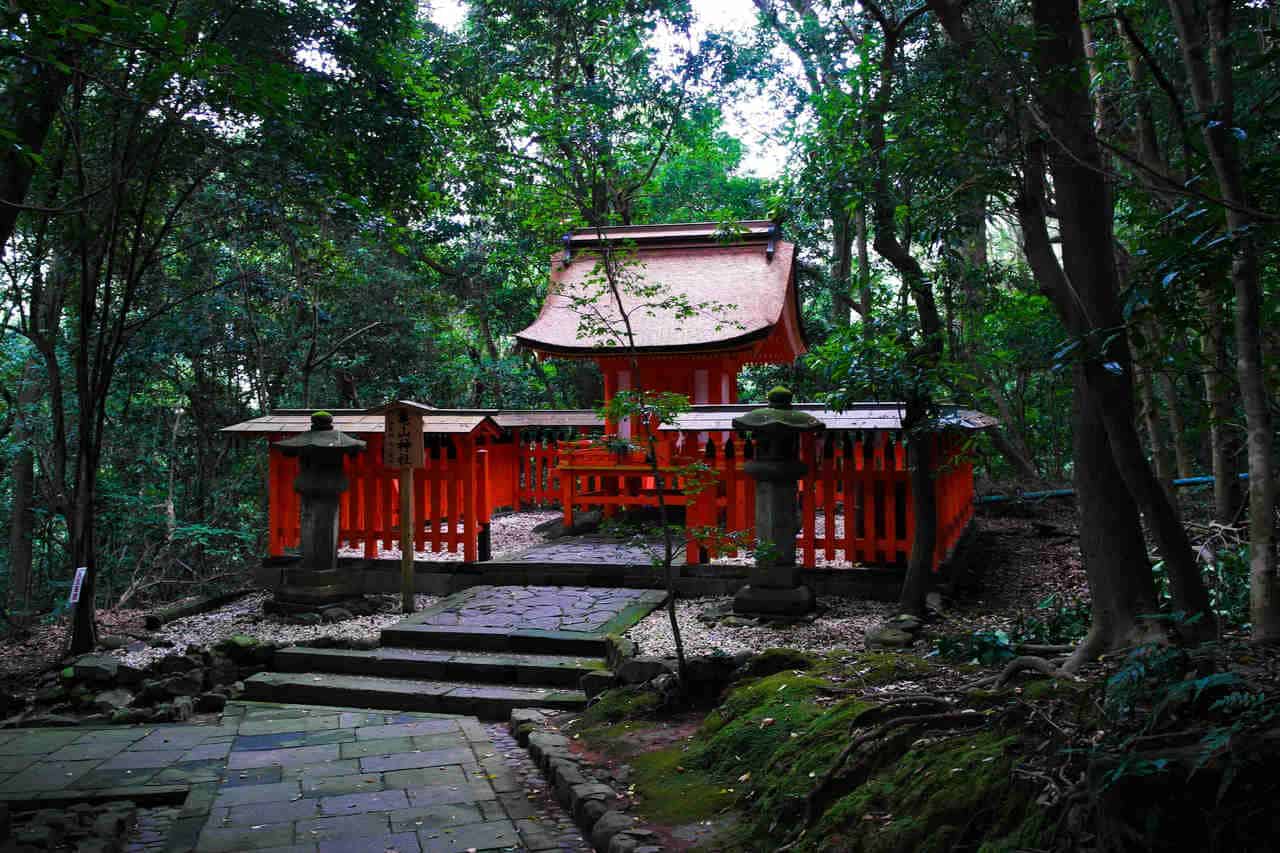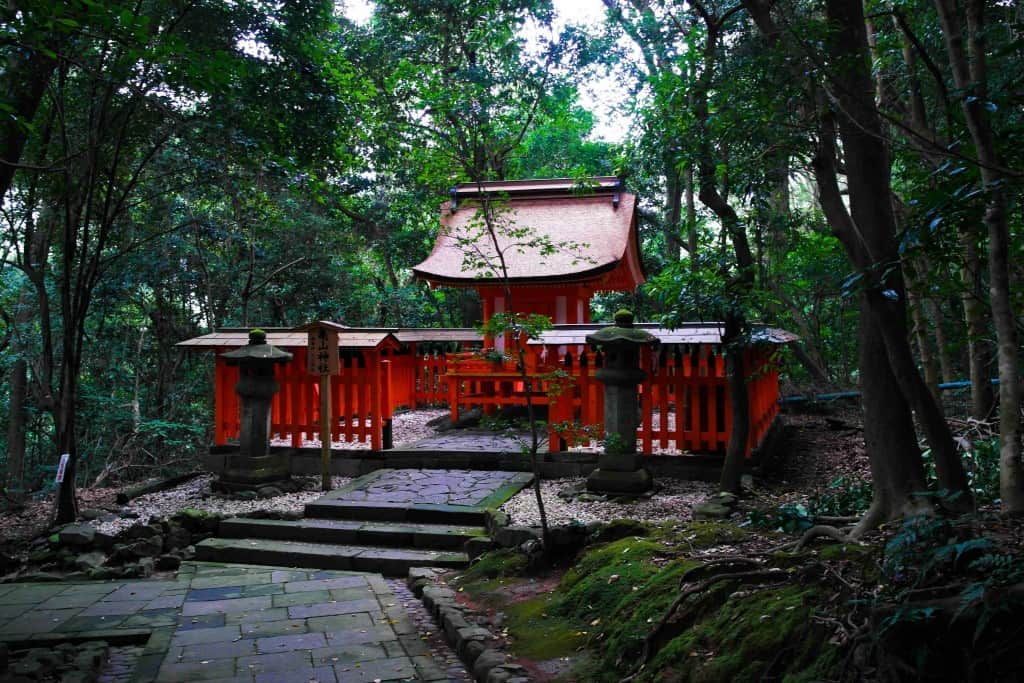 My favorite point about Usa Jingu Shrine is that although it is said to be the first Shrine-Temple to be built in Japan, it keeps up to date with the changing times.
Overall, Usa Jingu Shrine is a place filled with rich history and tradition. At Usa Jingu Shrine there are many things to explore here and you can do so within the beauty of nature. To revere the gods and deities, it was a special place built with the hands of people, like you and me, over millennia, but it is well maintained and keeps getting better and better as time goes on. It is the most hi-tech shrine I know.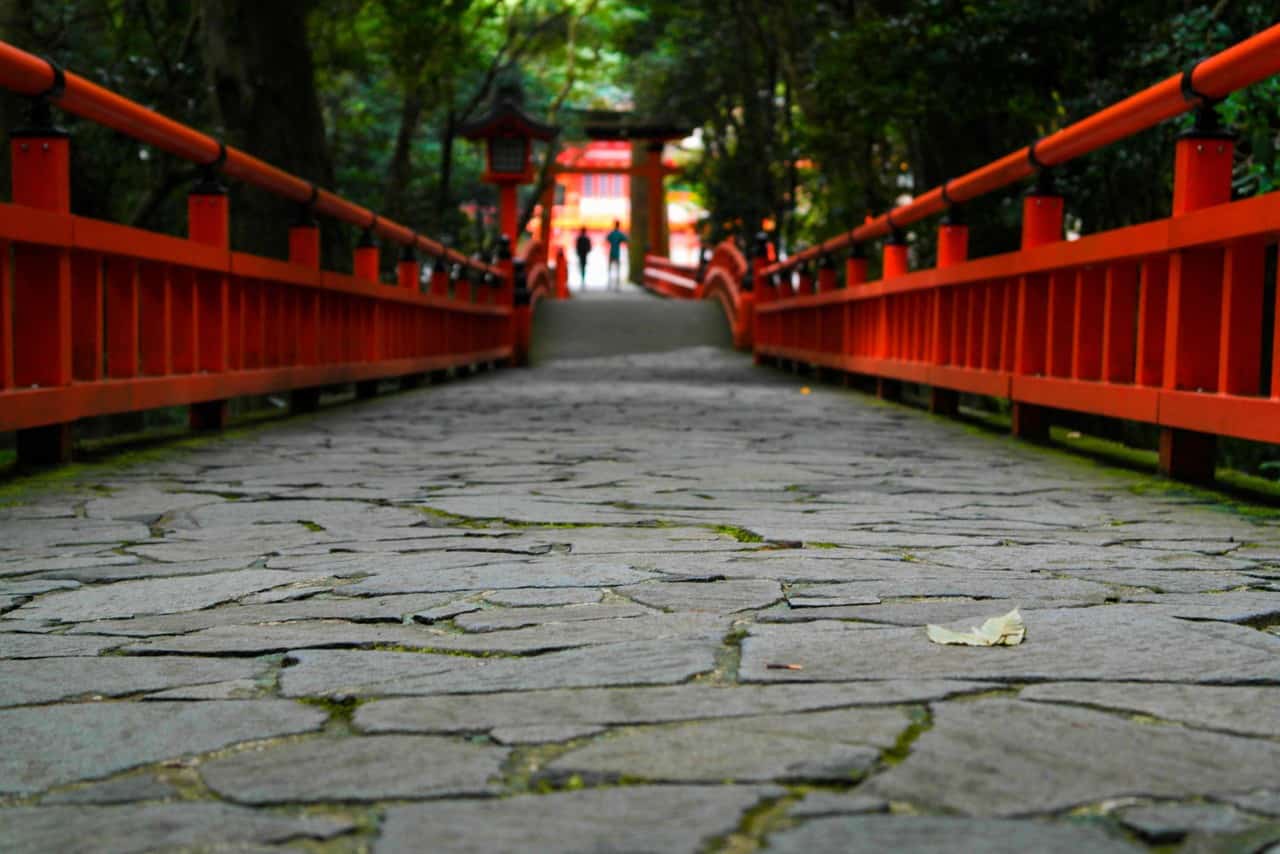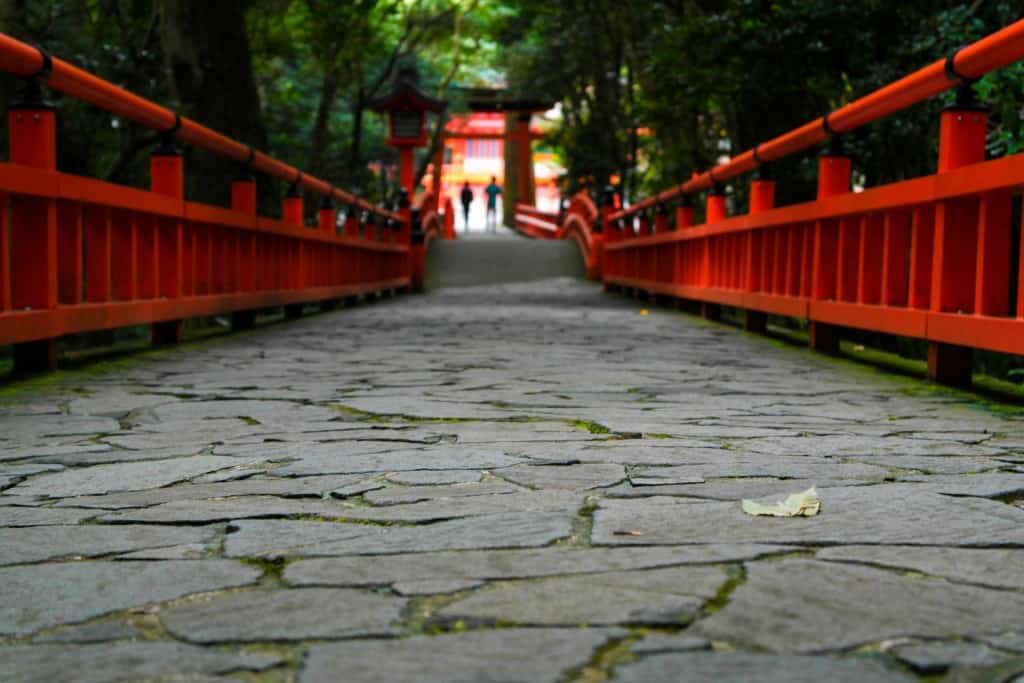 Whether you are looking for an experience to gain good fortune or seek a place filled with history and tradition, you can enjoy both at Usa Jingu Shrine. After leaving, you will soon realize that there is some kind of magic that resides here which will make you want to return.
How to Get to Usa Jingu
Traveling from Usa Station to Usa Jingu Shrine by bus will be 240 yen one way and takes about 7 minutes. If you are traveling by taxi, it costs about 1600 yen from Usa Station.
| | |
| --- | --- |
| Opening Hours | 5:30 – 21:00 (April to September) / 6:30 – 21:00 (October to March) |
| Price Range | Usa Jingu Shrine: Free / Treasure Hall: 300 Yen |
| Payment options | Cash |
Audio Guides
Audio guides are available for rental. Please contact and visit the tourist information center open from 8:30 AM to 5:00 PM. The audio guides are 500 yen to rent and require a 500 yen security deposit which will be refunded when returned. Contact 0978-37-0202 for more information. Before going to Usa Jingu Shrine, I also suggest getting an English Pamphlet for free to help guide you on your journey. 
Sponsored by Tourism Oita