In one of our previous articles, we had an overview of the astonishing sights of Usa Jingu, Japan's first religious complex housing both Shinto shrines and Buddhist temples. But because Usa Jingu's compound is a large site with many cultural treasures, this follow-up article will explore this unique destination in more detail. Usa Jingu's shrines and temples not only help us better understand Japan's intertwined history of Buddhism and Shinto, but they also are wonderful examples of Japanese traditional architecture and aesthetics. We created an easy-to-follow route covering all the most interesting sites in Usa Jingu's proximity. Let's enjoy some of the gorgeous aspects of Japanese religious culture!
Ancient Japanese Buddhist Artifacts of Usa Jingu
Upon arriving at Usa Jingu's bus stop, Usa Hachiman, make your way to the Usa City Tourism Association office. Here, English-speaking staff will kindly welcome you and offer assistance regarding any information about Usa Jingu. You can find various English pamphlets and maps covering all of Usa's shrines and Usa City's historical foundation here. A convenient luggage storage service for only 300 yen is offered here as well.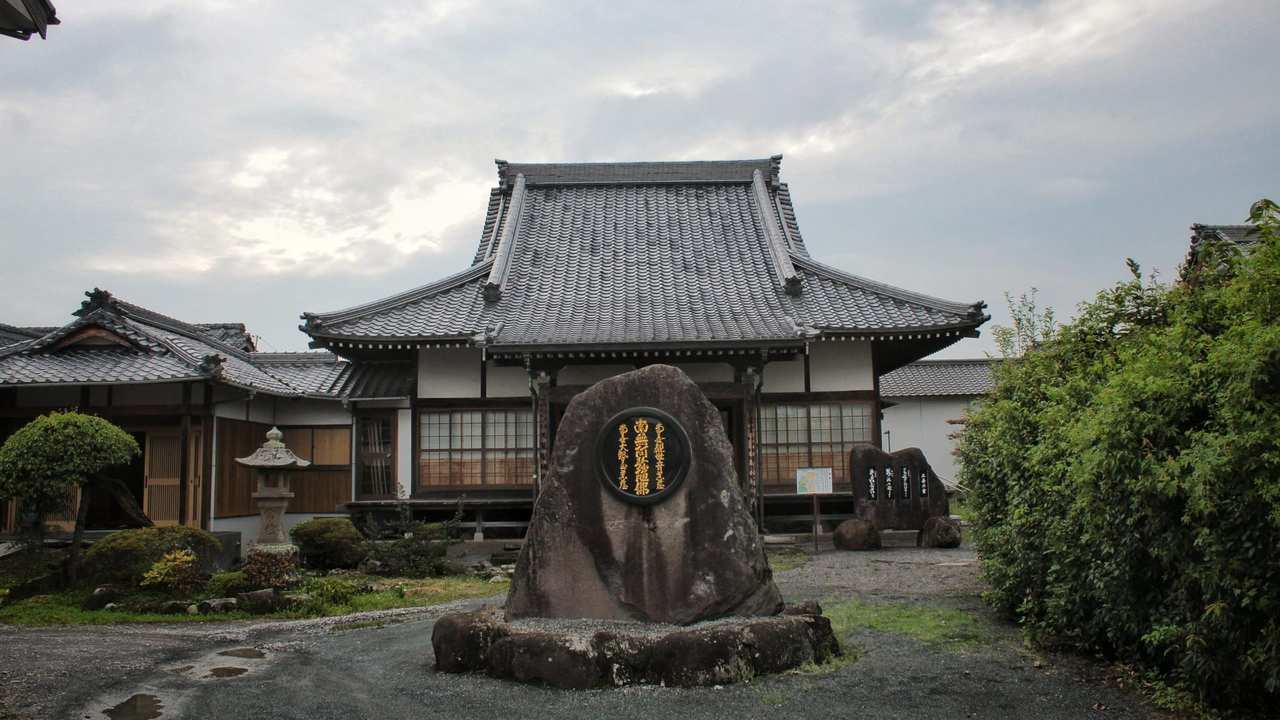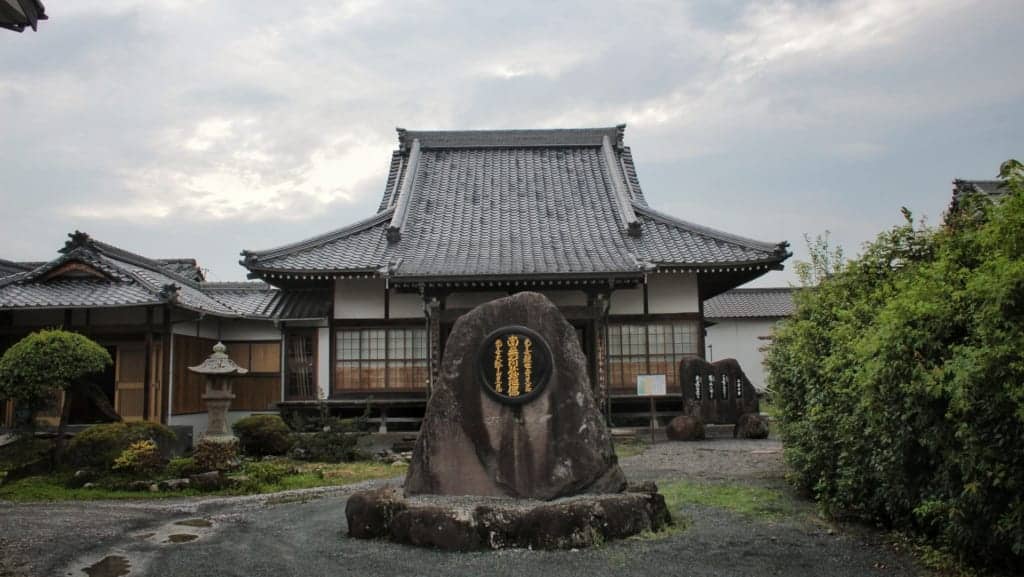 After stocking up on the informational material from the Usa City Tourism Association, our first destination is only a few steps away: Gokuraku-ji, a Buddhist temple hiding a most peculiar cultural gem. On first inspection, the temple might appear like any other Buddhist temple. But get closer and you will discover the temple's secret: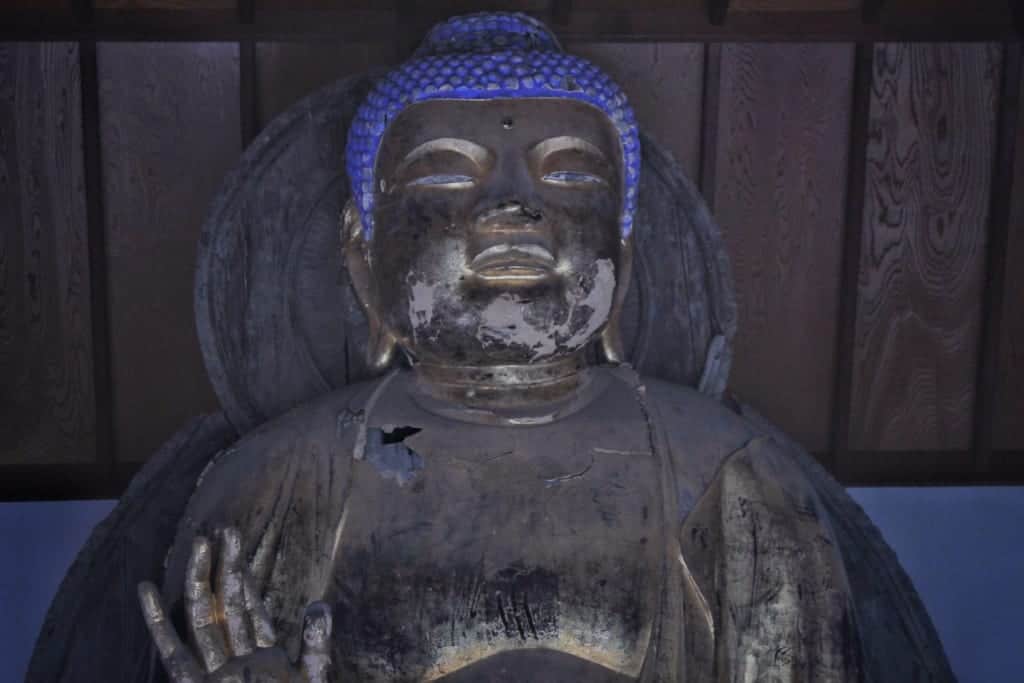 An enormous statue depicting Miroku Buddha, a Buddhist deity, caught us by surprise. We were in awe as we gazed upon this huge statue, over 5 meters in height.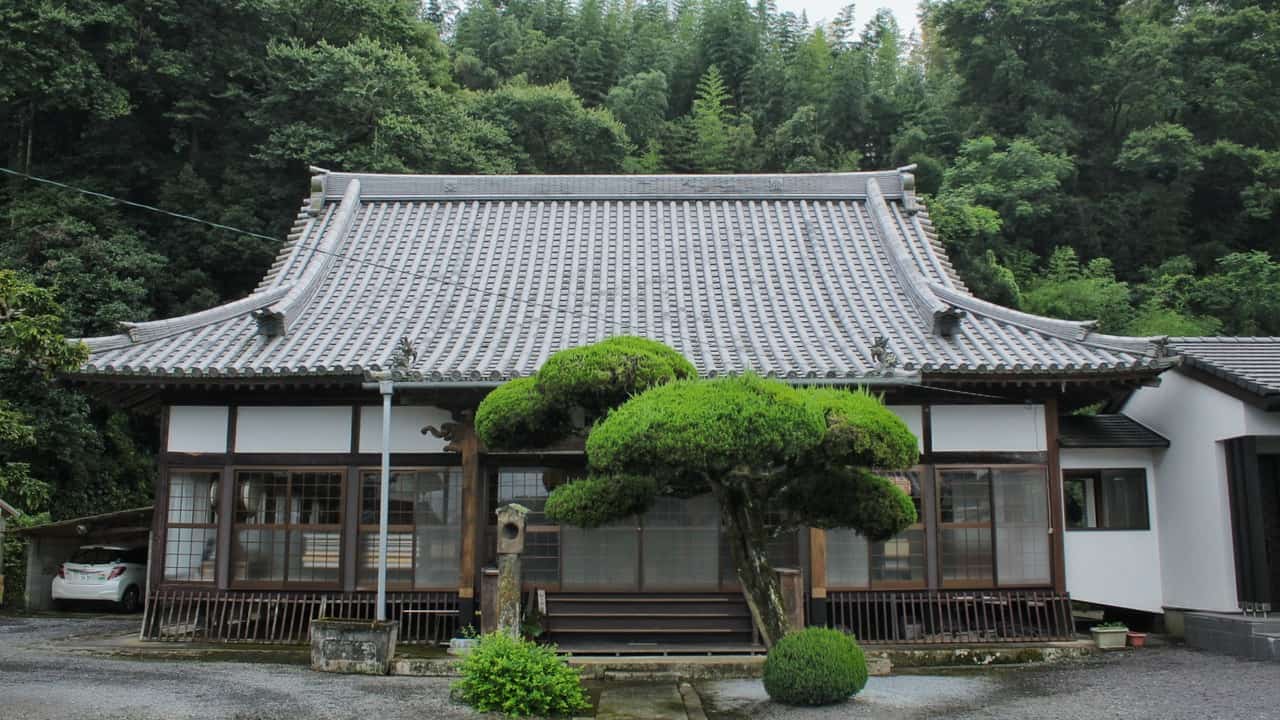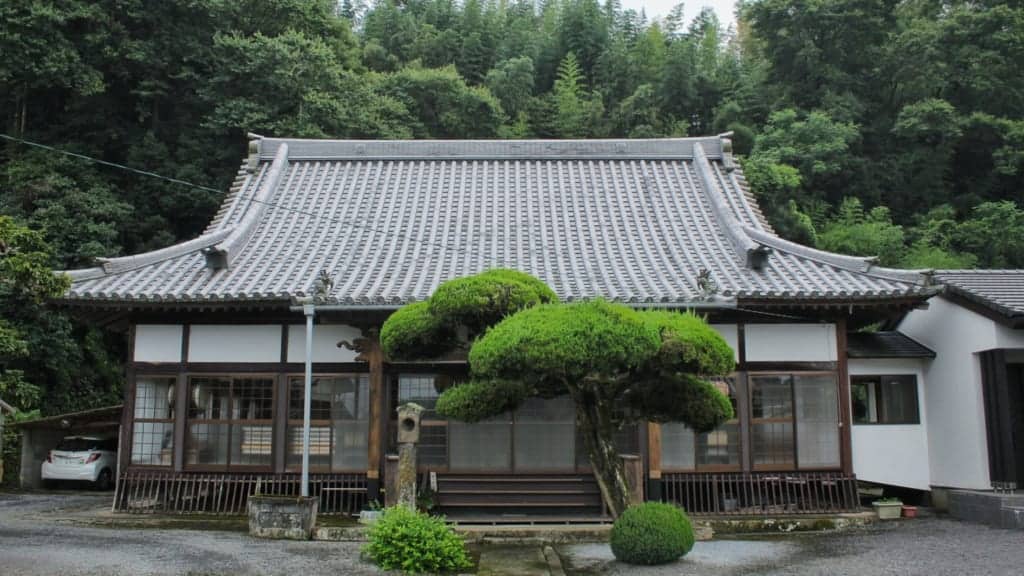 We continue on our path leading us to another temple, Daizen-ji. To improve access for visitors touring the area, the road to Daizen-ji is currently undergoing renewal. At Daizen-ji, a similar statue called Yakushi Nyorai awaited us and once again, we didn't expect such a profound cultural experience.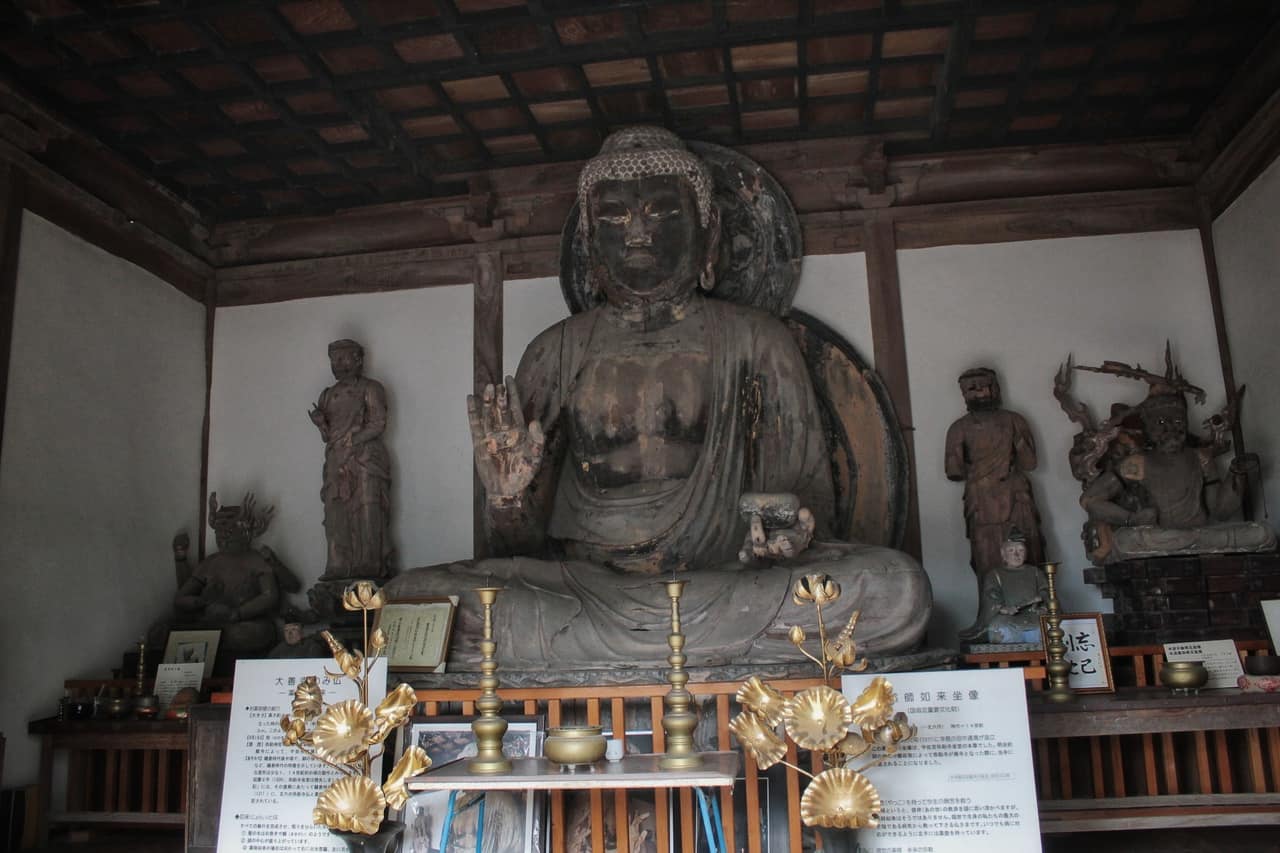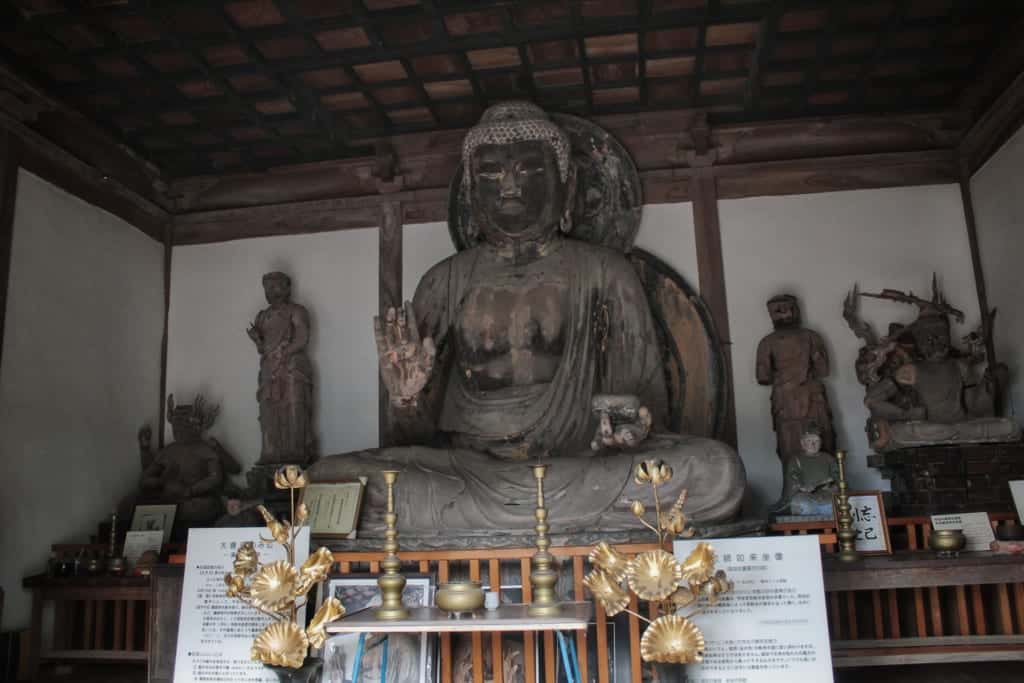 Both Miroku Buddha at Gokuraku-ji and the Yakushi Nyorai at Daizen-ji were originally housed on Usa Jingu's temple grounds, Miroku-ji. Tragically, the structure was destroyed and both statues had to be relocated to their current homes.
A Bridge to the Gods and Emperors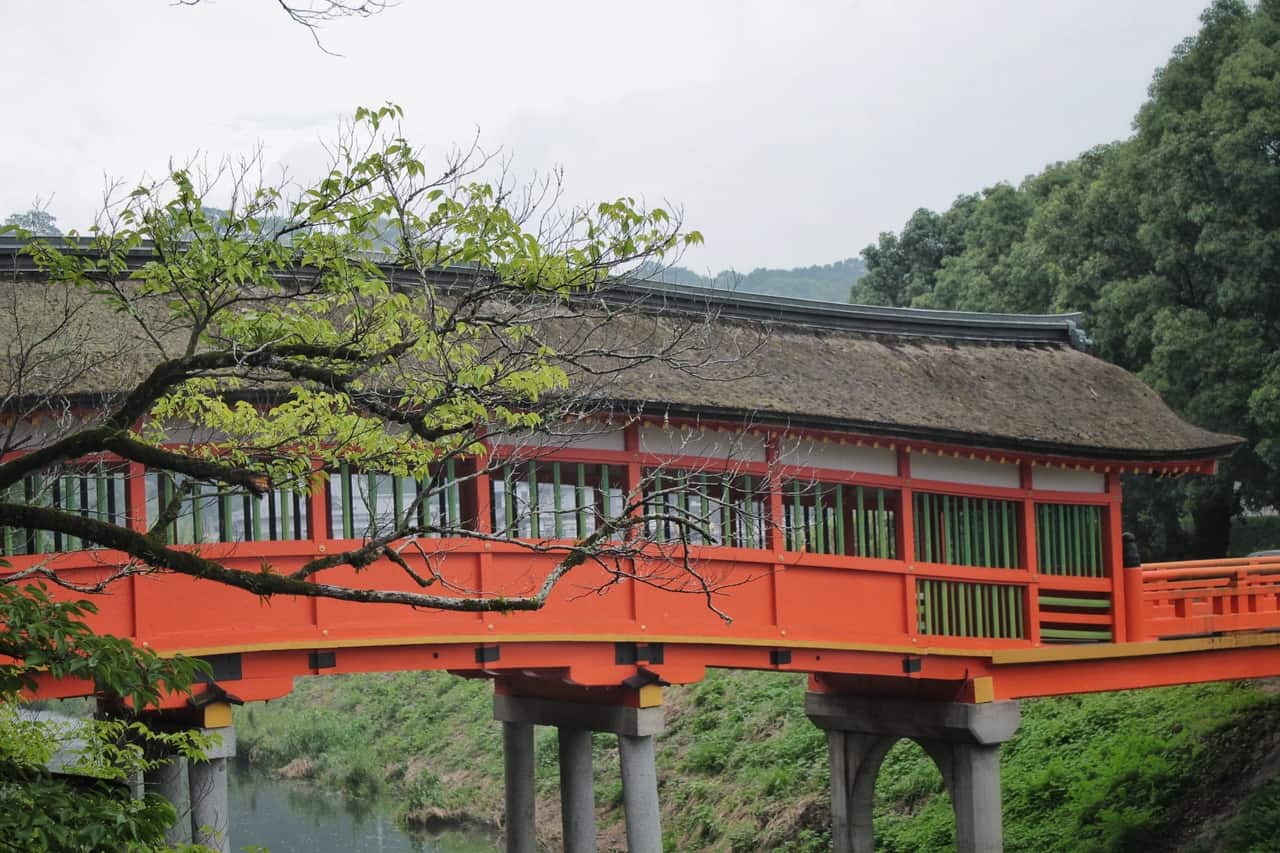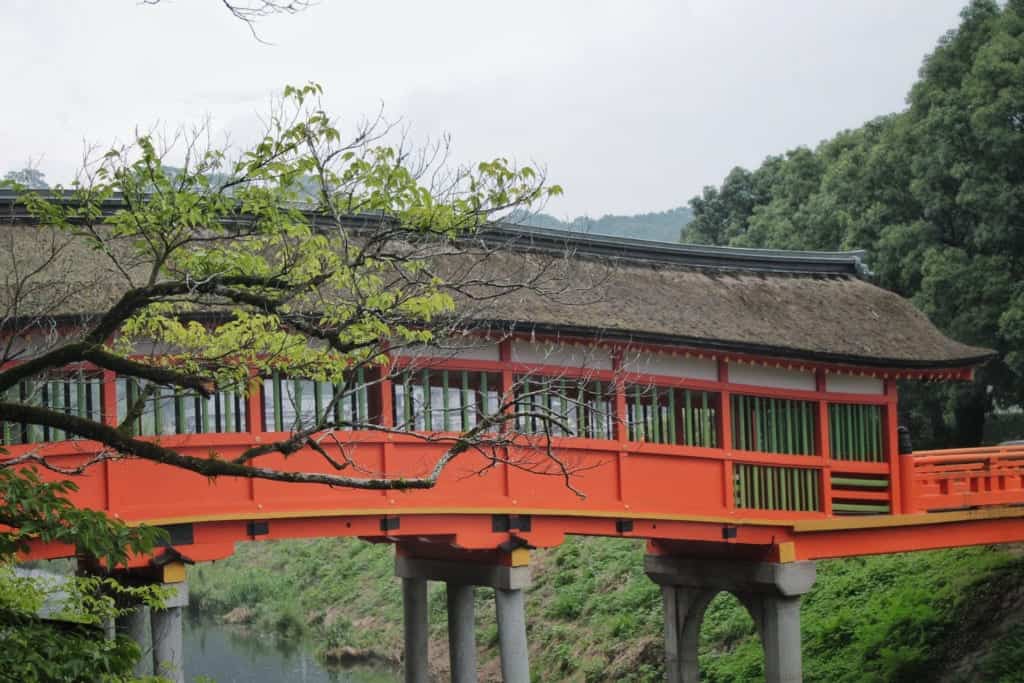 Continuing on to see more of Usa Jingu's fascinating structures, we soon encounter one of Usa Jingu's iconic sights: Kurehashi, the bridge that only opens its gates once in a decade. This ceremonial opening occurred most recently in 2015. The tradition has it that a messenger of the Tenno, Japan's emperor and highest authority of the Shinto religion, hands Usa Jingu a gift from the Imperial Court. The messenger is allowed to cross Kurehashi in order to hand over the present and complete the ritual. On the day before and day of the celebration of the bridge's opening, it is also accessible to common people.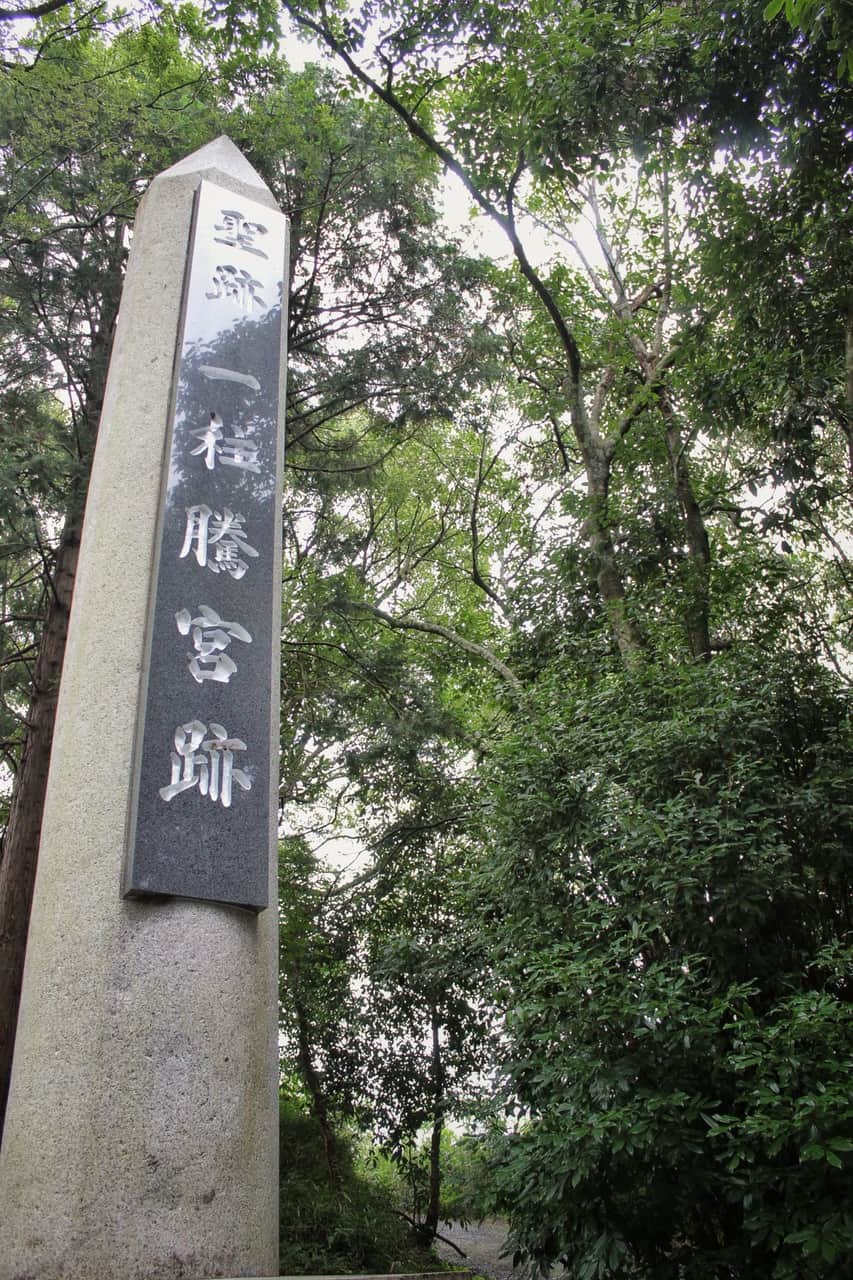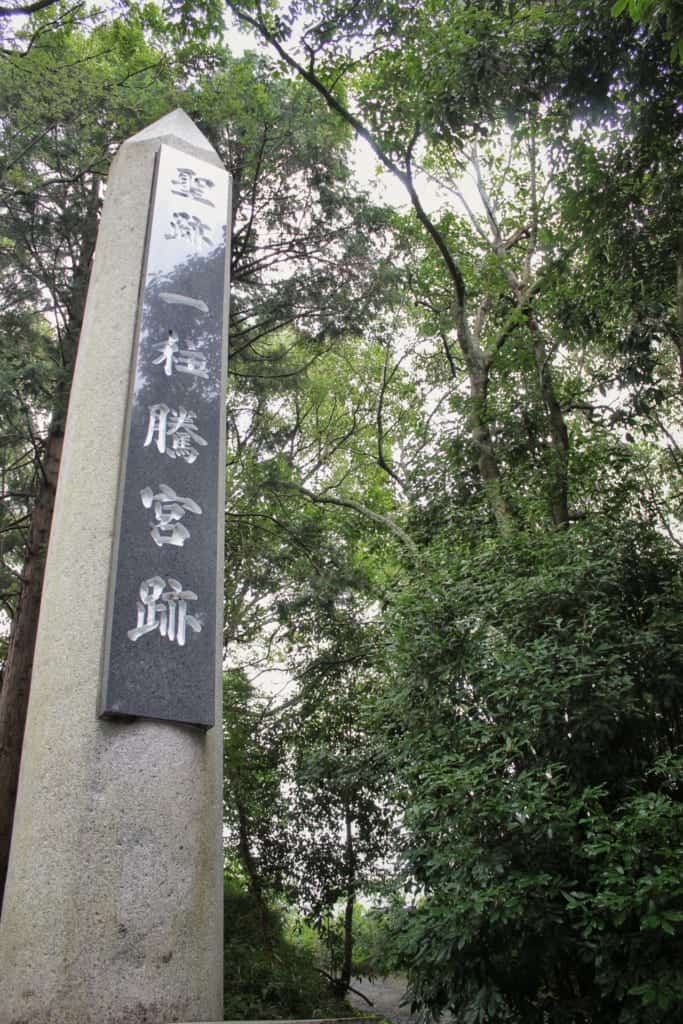 The next historic monument on our route through Usa Jingu is a mysterious pillar resembling an ancient obelisk. Before Usa Jingu was established, the area was part of a large estate belonging to Usa's most powerful family. The obelisk was erected using part of the original torii gate erected for the first Japanese emperor known as the Jinmu-Tenno, who had a strong relationship with the family about 3,000 years ago.
Lotus Ponds and Giant Torii Gate of Usa Jingu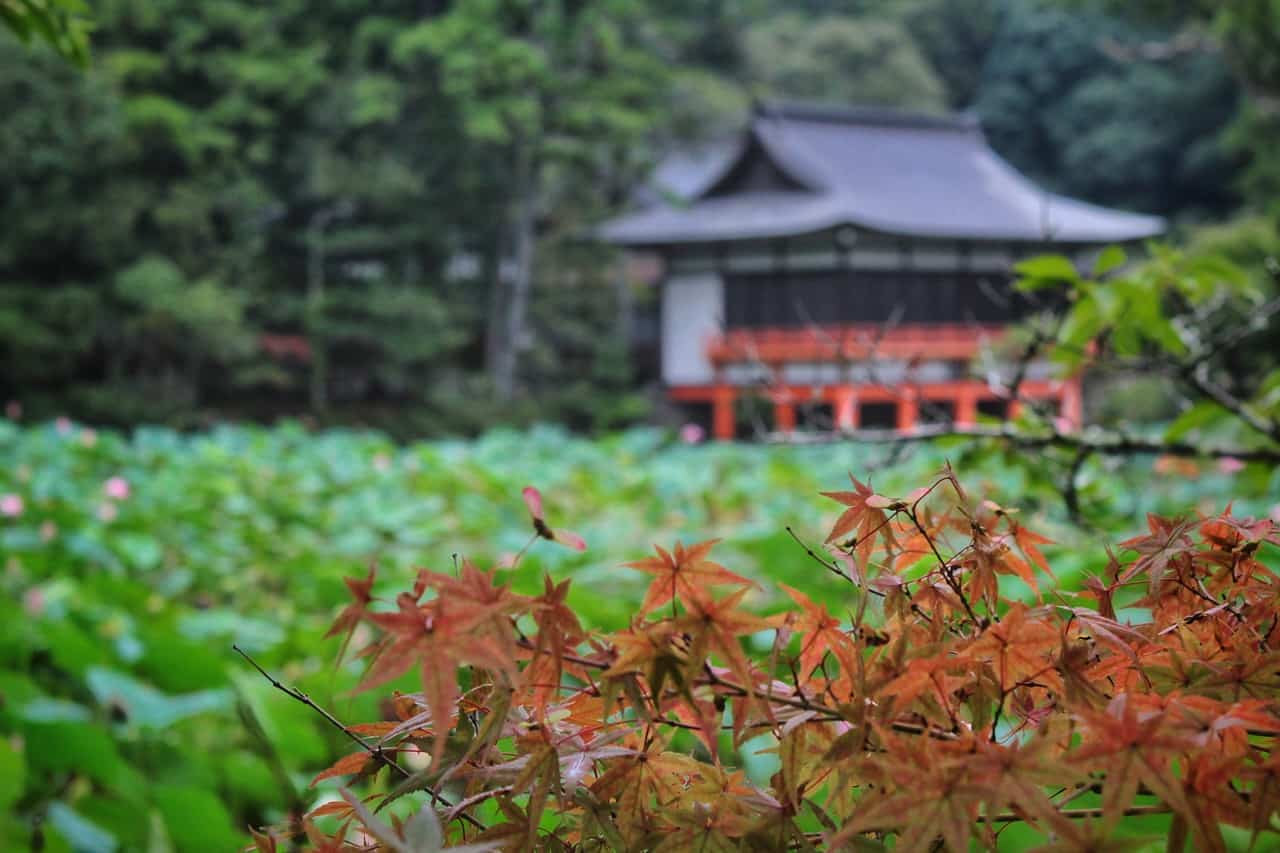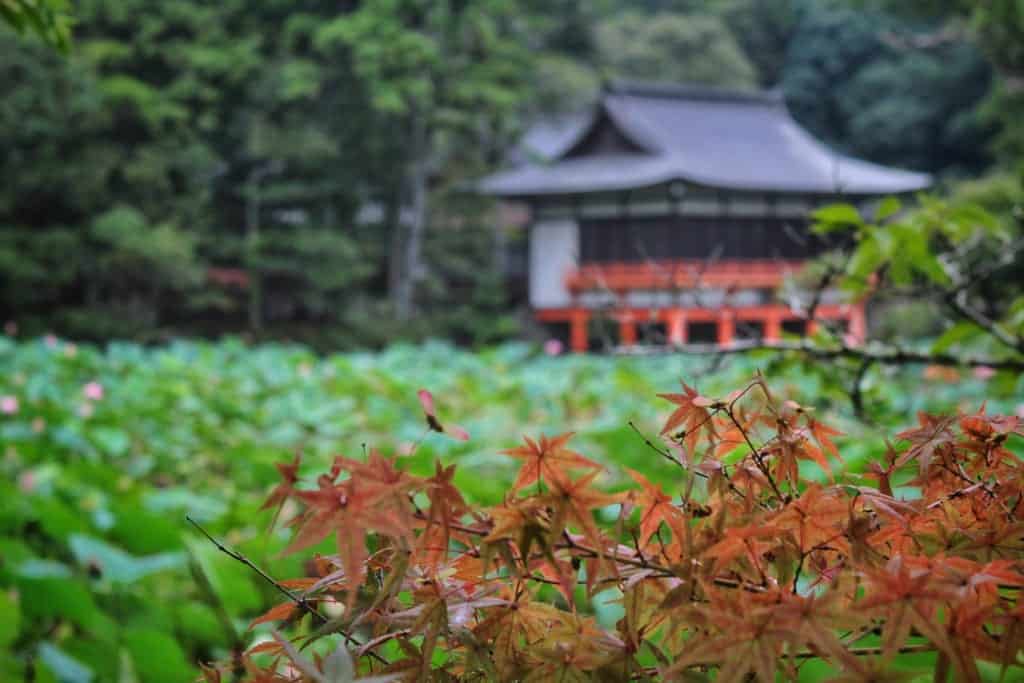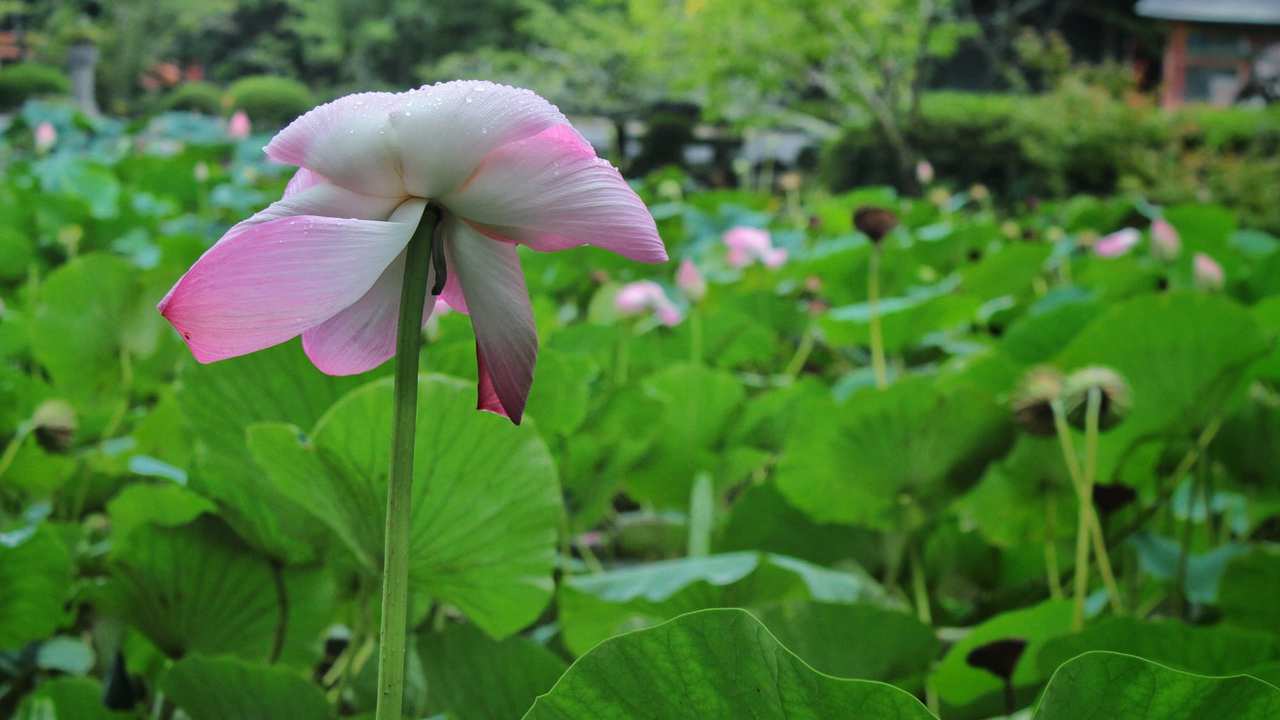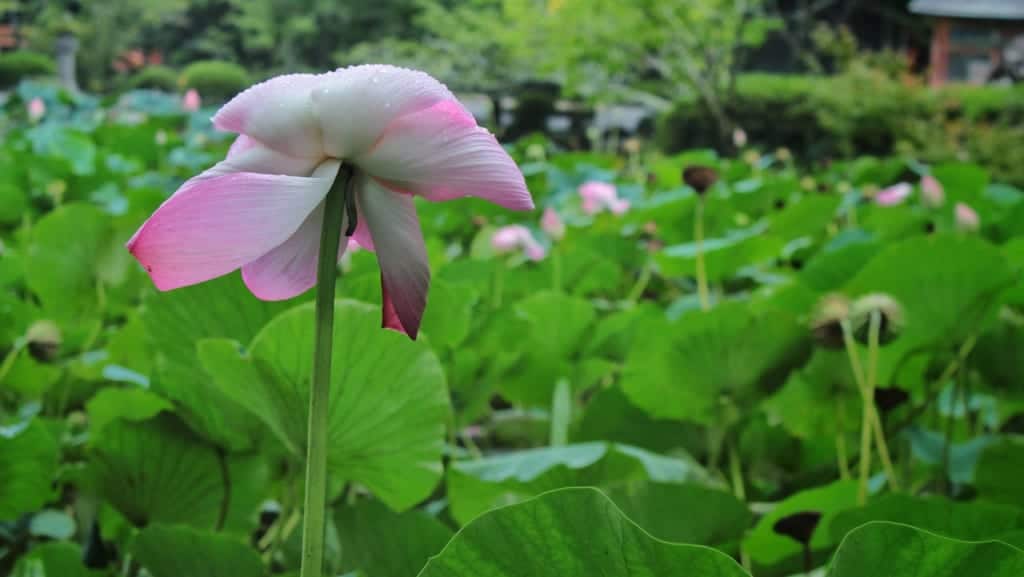 As we continue onward, the gorgeous lotus pond adorning the grounds of Usa Jingu will certainly catch your eye. During the summer, the lotus flowers still raise their heads over the lush green leaves, but they will soon be gone. If you're eager to see them in full bloom, be sure to visit Usa Jingu in July.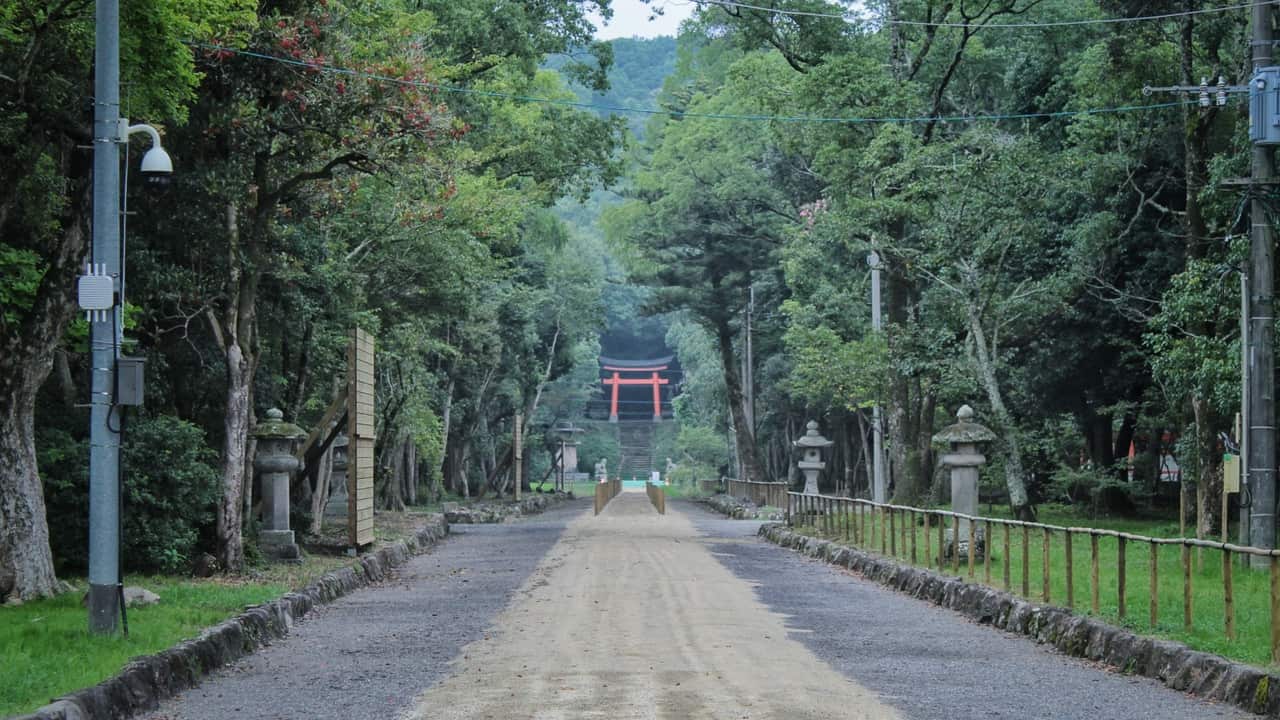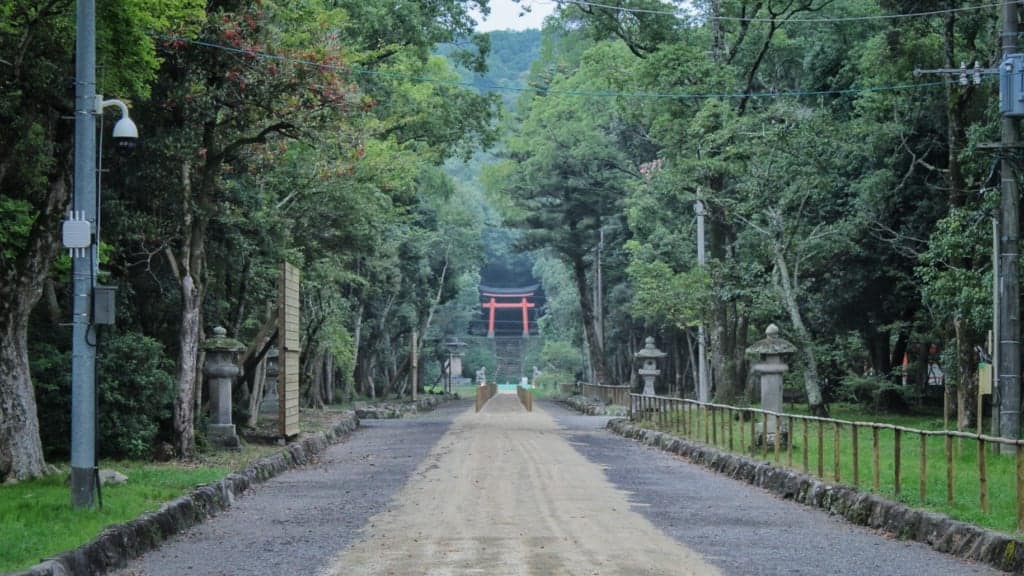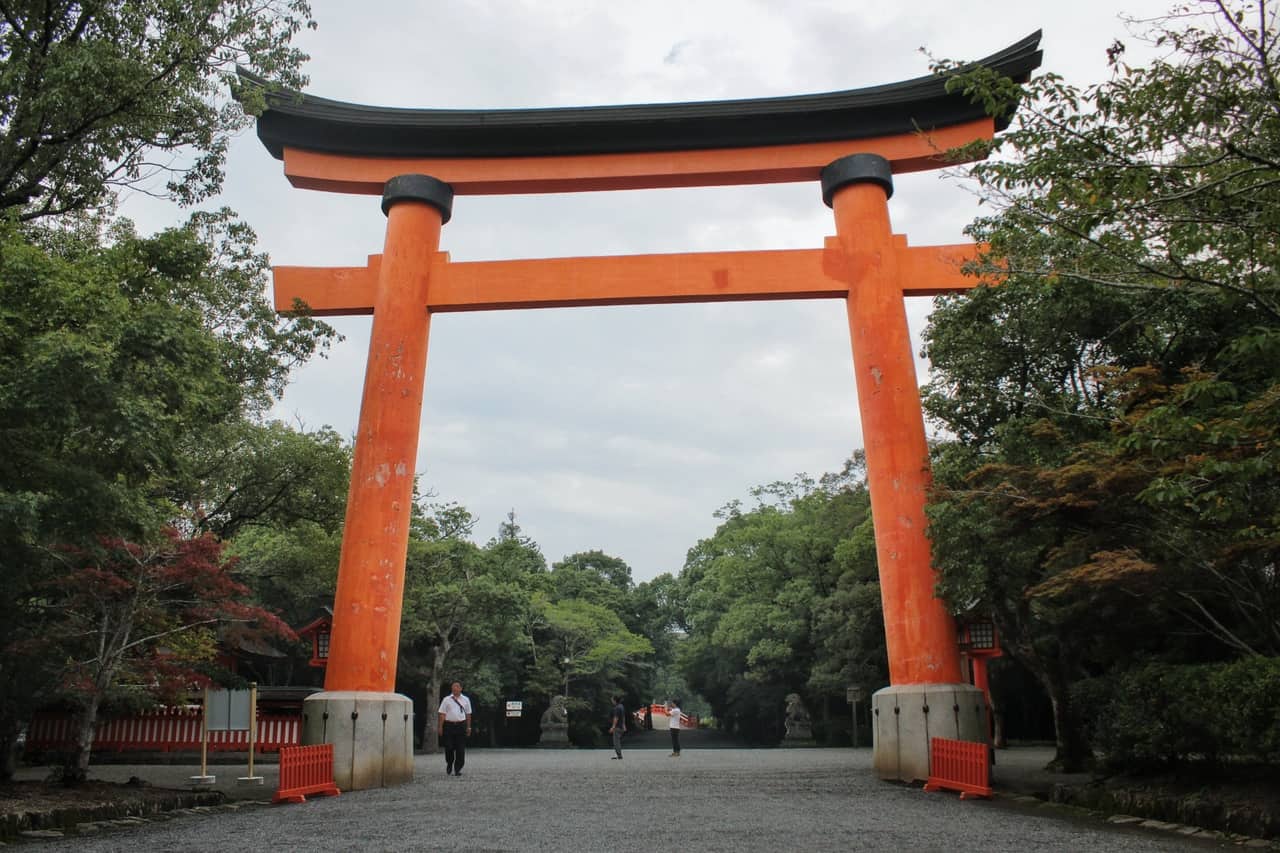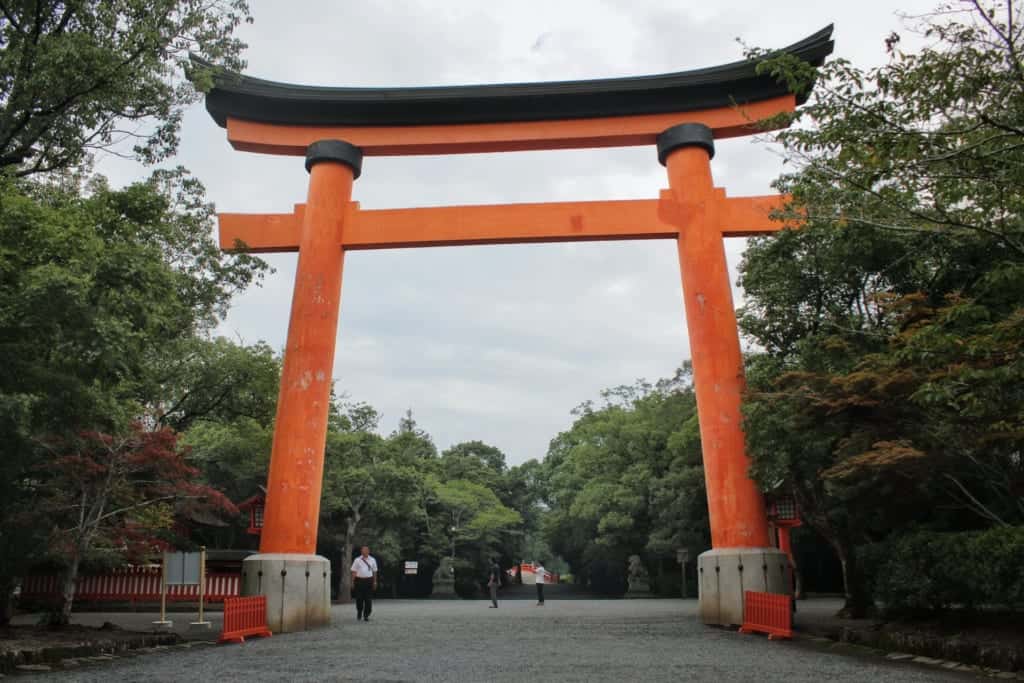 At last, we arrive at the colossal Otorii, the "big gate", marking the entrance to Usa Shrine. But for us, it is the exit, since our day of exploring and experiencing the wonders of Usa Jingu have come to an end. Passing through this torii of astonishing dimensions is a perfect conclusion to this exciting day. We leave Usa Jingu with a feeling of peace and accomplishment.
Sayonara, Usa Jingu.
How to Access to Usa Jingu
From Usa Station, making your way to Usa Jingu is both convenient and cheap. Taking the bus is just 240 yen. If you feel uneasy about a bus ride, the following vocabulary will come in handy:
Useful Japanese Phrases to Use
Sumimasen, basu wa Usa Hachiman ni tomarimasu ka?
"Excuse me, will the bus stop at Usa Hachiman?"
Basu wa Usa Hachiman ni tomattara, oshirase kudasai.
"As soon as the bus stops at Usa Hachiman, please notify us."
Aside from riding the bus, taking a taxi is a second option. This will cost about 1600 yen one way.
Usa Jingu Website (in Japanese)
Usa City Tourism Association Website (in English)
Sponsored by Usa city, Oita