Travel-based volunteering offers us a chance to experience the world in a unique and affordable way. Not only do we get to experience a culture by actively taking part in it, volunteering opens doors to new experiences we might not otherwise have, simply because we've never even heard of them before. Travel-based volunteering benefits the traveler who wants to experience a new culture in a unique way and also the host community, which is able to attract visitors from all parts of the world to help contribute to the local society.
Workaway is a platform connecting those who would like to stay in mostly rural places in Japan in exchange for providing volunteer work. Many of the places are unknown to foreign visitors so it is common to be pleasantly surprised by the environment you end up in, like ending up on the island of your dreams, as I did when I arrived on Ojika.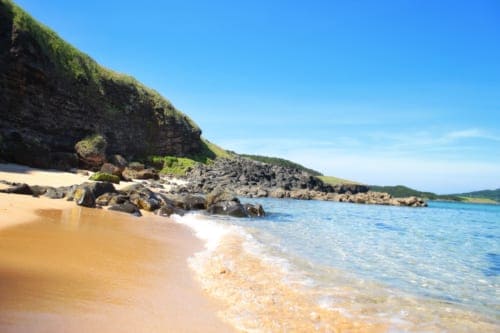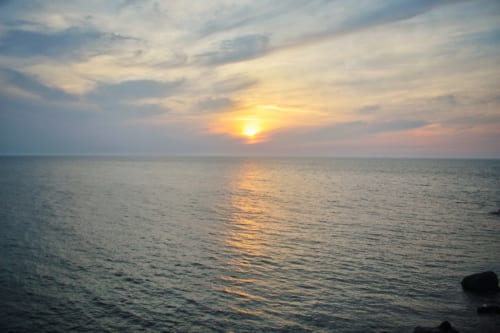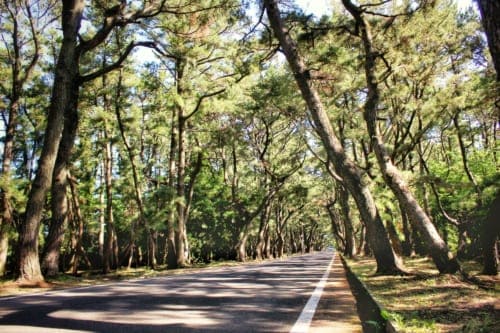 Ojika Island is as off-the-beaten-path as it gets. A four hour ferry ride from Kyushu off the coast of Nagasaki, one does not come here by mistake. From lush green fields to beaches resembling tropical paradise, all can be found in this little slice of heaven. But beyond its natural beauty, it was the endearing local community that made saying goodbye to Ojika all the more heartbreaking.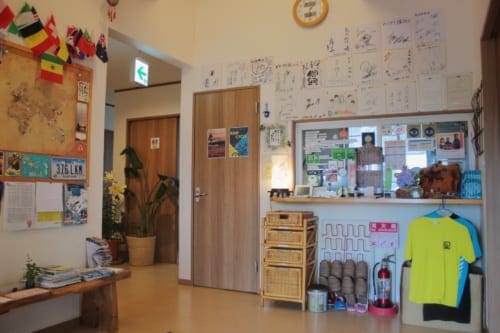 Shimayado Goen is the guest house providing Workawayers with a unique experience on Ojika Island. The guesthouse opened its doors in 2015 and has steadily been evolving since. Starting out as a ryokan (Japanese-style guest house), the business has been undergoing improvements with the addition of a guesthouse containing capsule rooms, a dining hall and a kitchen area. Even a karaoke bar called Melody is a part of Shimayado Goen.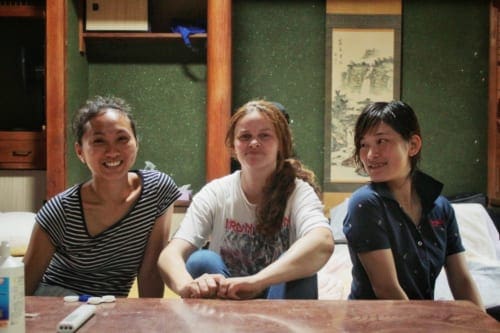 To get an idea of what volunteering at Shimayado Goen is like, I spoke with  some of the interesting personalities who found their way to Ojika for this experience. Since Shimayado Goen doesn't specialize in just one discipline of hospitality, volunteers can contribute in a variety of ways. From assisting with various tasks in both the guesthouse and the kitchen to promoting the business by contributing artwork, essays and videos online, Shimayado Goen matches the perfect task for every volunteer and their unique skillset. This aspect of customization makes the volunteering experience on Ojika all the more special.
The daily work schedule also allows for a generous amount of free time. Work usually starts with the breakfast and kitchen service from 8 to 12, followed by a stretch of leisure time until about 6:20 pm, when the volunteers are called back to assist with the dinner service. This schedule applies to most of the volunteers who are helping with kitchen and guest house duties. The free time between noon and evening is essential to the Ojika experience. This is the opportunity for volunteers to explore the island and all the beauty found on it. Everybody is able to spend their days on Ojika as they see fit. The volunteers are also provided with either shared or private rooms in a separate Japanese-style home and, as I was explicitly told, the most amazing and delicious food on the island. The charming volunteers I interviewed were all more than happy with their decision to come to Ojika, just as I was. And perhaps in the future, I will return to spend an extended amount of time on Ojika in the same way they did, in a community of amazing people on this unforgettable island.
Website of Shimiyado Goen (in English and Japanese): https://www.shimayadogoen.com/
Shimiyado Goen on Workaway (in English): https://www.workaway.info/517695271351-en.html
Reaching Ojika Island
Many travelers might worry about the accessibility of an island like Ojika, quite a distance from Kyushu's shores. Despite the four-hour journey by ferry, Ojika is actually simpler to reach than many land-based destinations. The route I took, which proved to be very easy, started from Fukuoka's Hakata Port.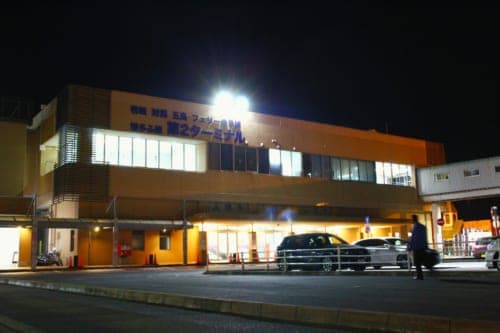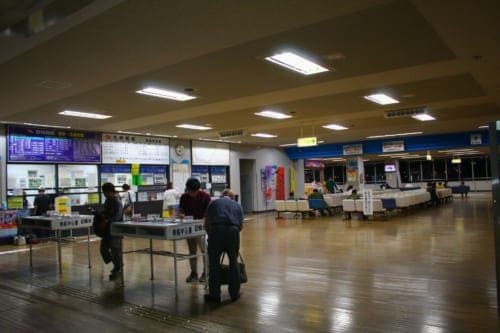 Find your way to Hakata Port's ferry terminal by bus or other transport and make your way to the ticket counter shown in the second picture. After purchasing your ticket to Ojika, the ferry isn't far away either. The terminal only has two exits, the left of which is the entrance gate to the Taiko ferry for Ojika. Just be there on time and nothing can go wrong!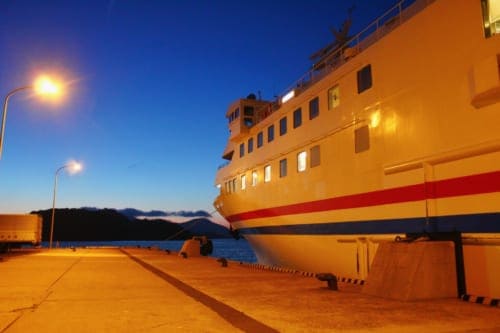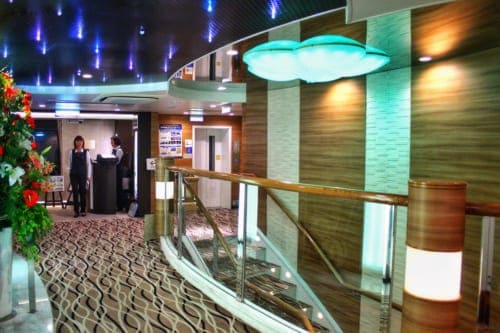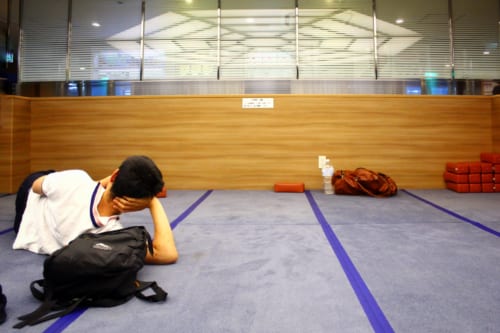 Inside the ferry, you'll realize what a fancy cruiser you're actually on. For the four-hour journey ahead, Taiko offers pretty much any kind of facility you'll find useful to pass the time. From an observatory deck to two large communal sleeping rooms and even private cabins (for an extra fee), those 4 hours passed quickly.
Website of Taiko Ferry Services: www.nomo.co.jp/en/guide.html
| | |
| --- | --- |
| Name | Shimayado Island Inn Goen |
| Category | |
| Address | 1359-1 Fuefukigō, Ojika-chō, Kitamatsuura-gun, Nagasaki-ken 857-4701, Japan |
| Access | [map]1359-1 Fuefukigō, Ojika-chō, Kitamatsuura-gun, Nagasaki-ken 857-4701, Japan[/map] |
| Opening Hours | |
| Price Range | |
| Payment options | |