If we had been told a few decades ago that one day there'd be a place that would allow us to go barefooted while climbing waterfalls, chasing Japanese koi carp that turn into flowers when trying to catch them, or even wandering through sparkling crystals in a distant galaxy, we'd have thought it was a crazy idea.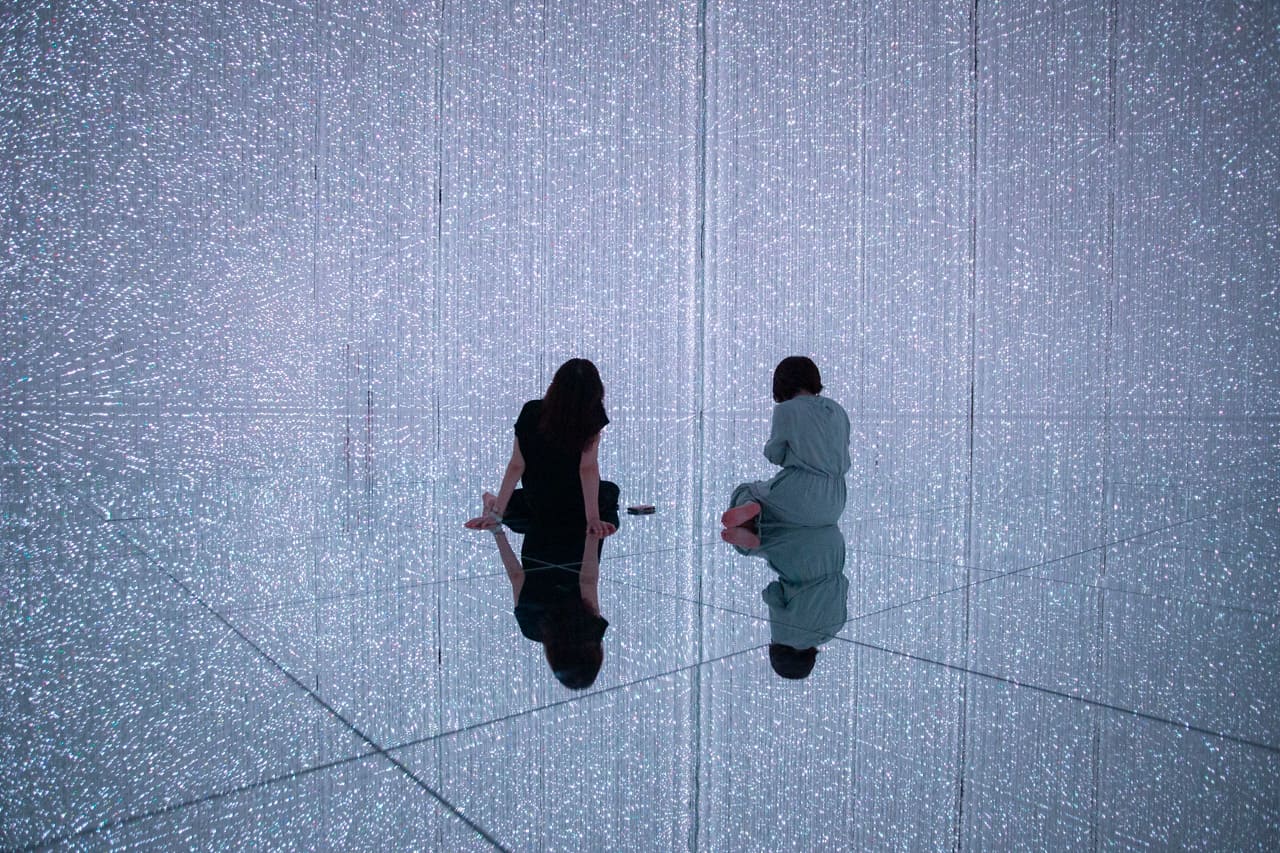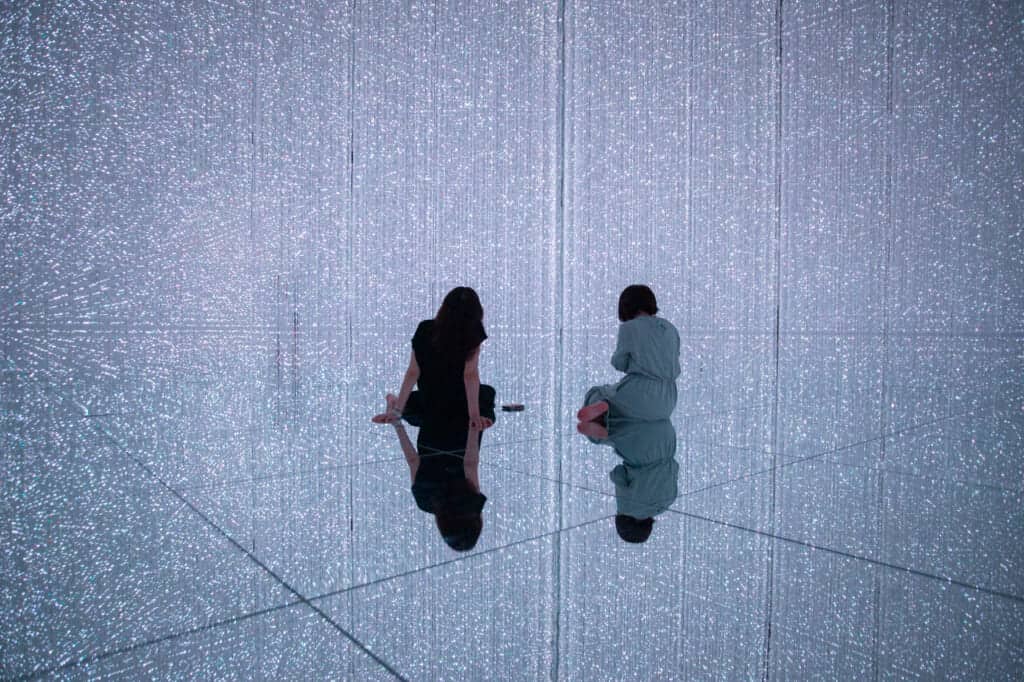 But such a place exists in Toyosu (豊洲), located in Tokyo Bay (東京). They made all of this a reality: teamLab Planets, a digital and interactive museum offering a "body immersion" experience, where boundaries between art and body disappear, and both concepts become blended. It's a multi-sensory experience that stimulates touch, sight, hearing, smell, and imagination. It allows visitors to literally immerse themselves in a world of art that's alive and constantly changing.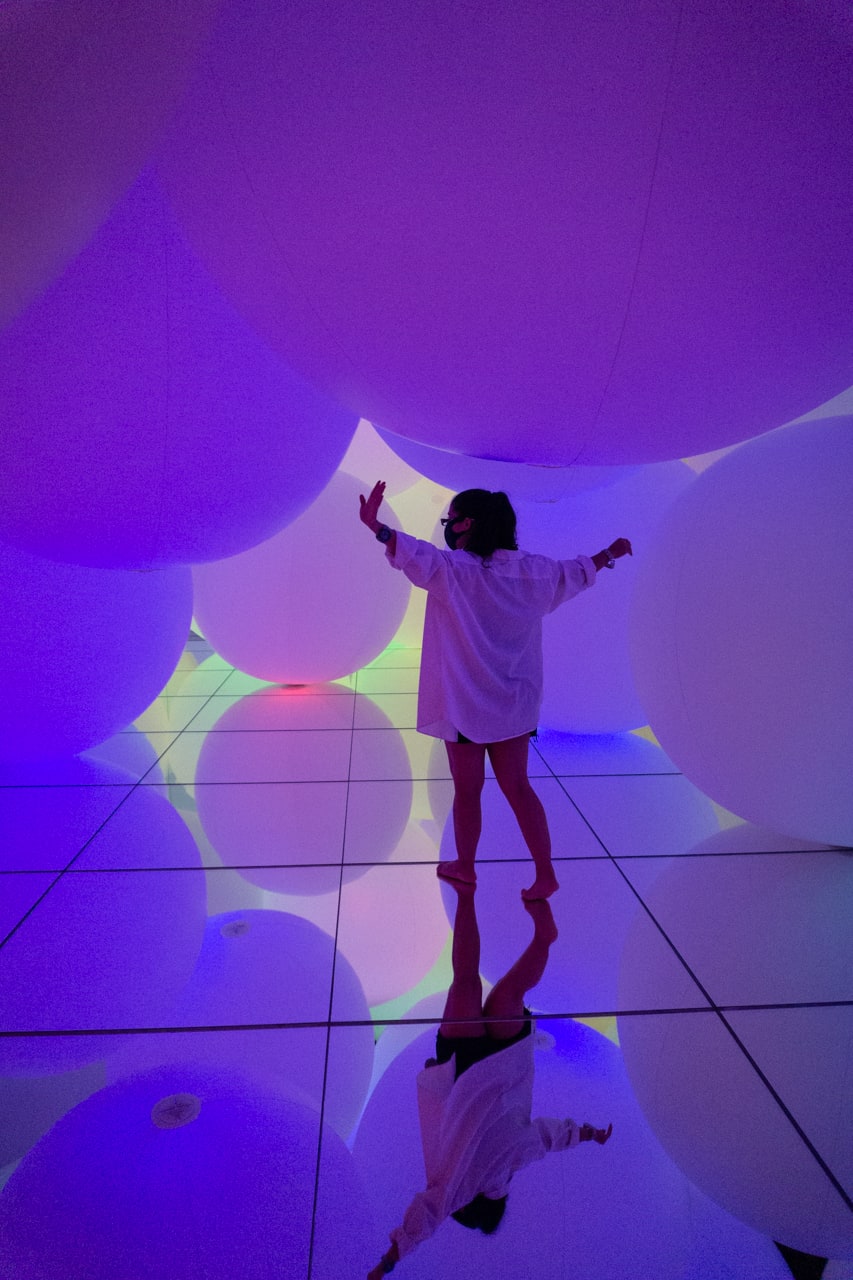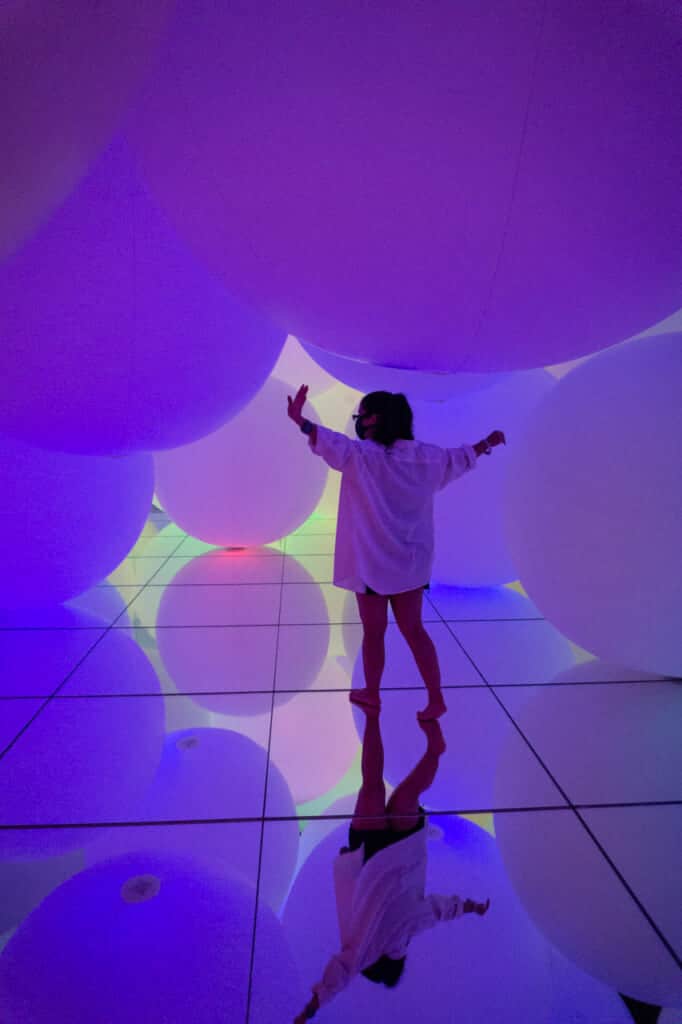 teamLab and Its Digital Art Revolution
Toshiyuki Inoko created the teamLab project in 2001 in Tokyo. Inoko is a Japanese physicist and mathematician who decided to create a scientists and artists collective to explore the relationship between science, technology, art, and nature. His team comprises more than 500 professionals, including architects, programmers, mathematicians, engineers, physicists, biologists, and artists. Their mission: free the art from its physical realm and transcend borders thanks to digital technology.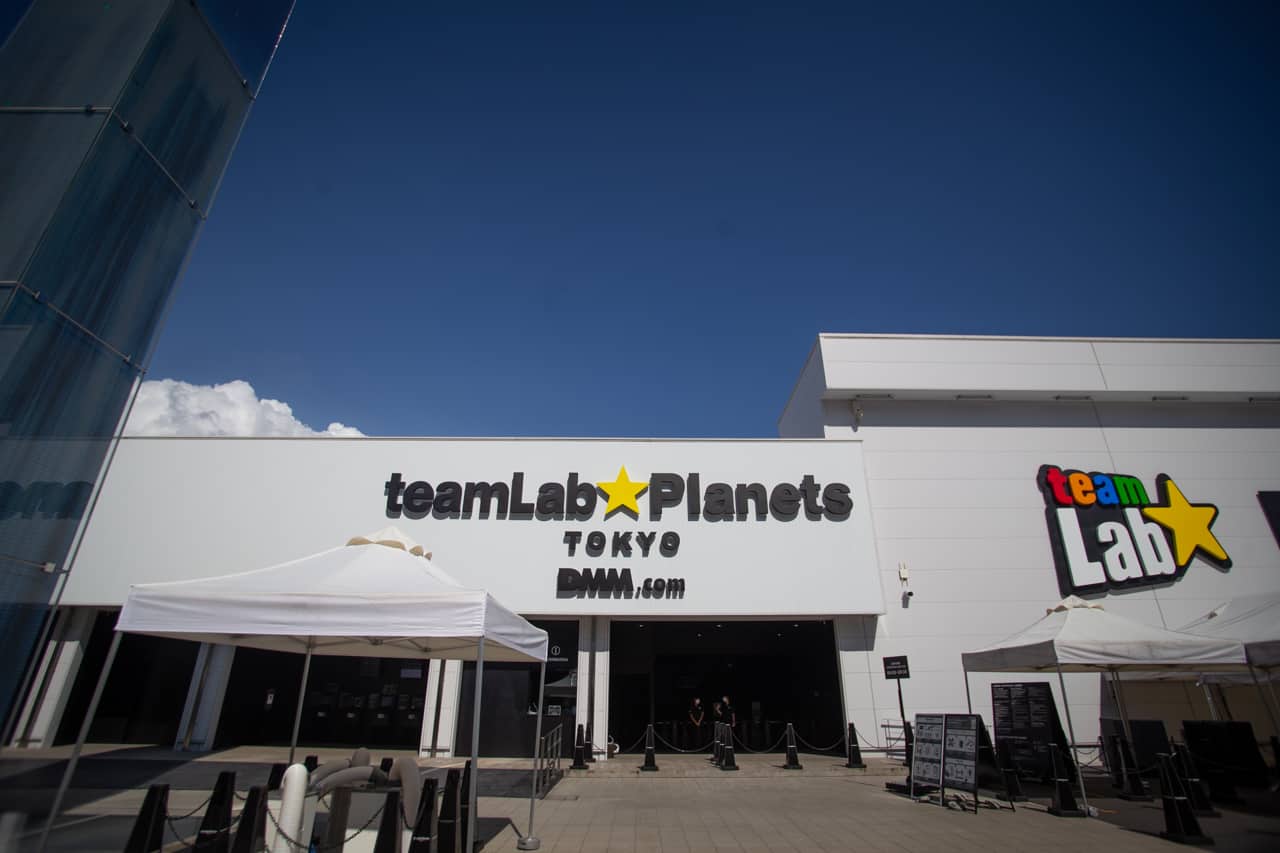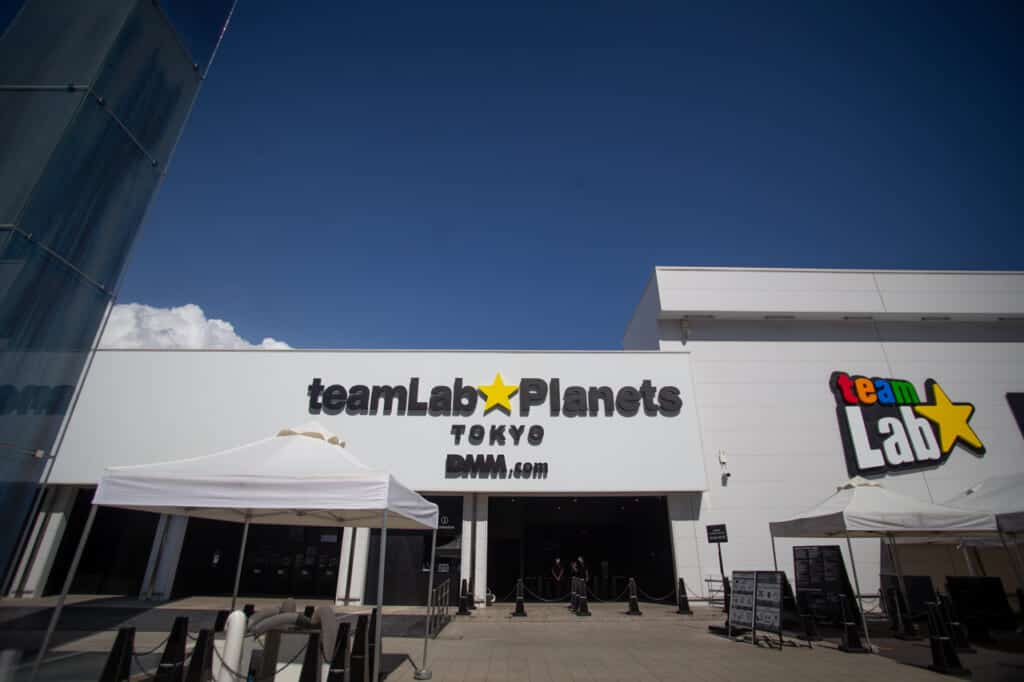 Although teamLab members are from different countries, the headquarters are in Tokyo, and its roots are Japanese. This is why its message and purpose may convey similar ideas to Shinto religion, in which nature plays one of the main roles.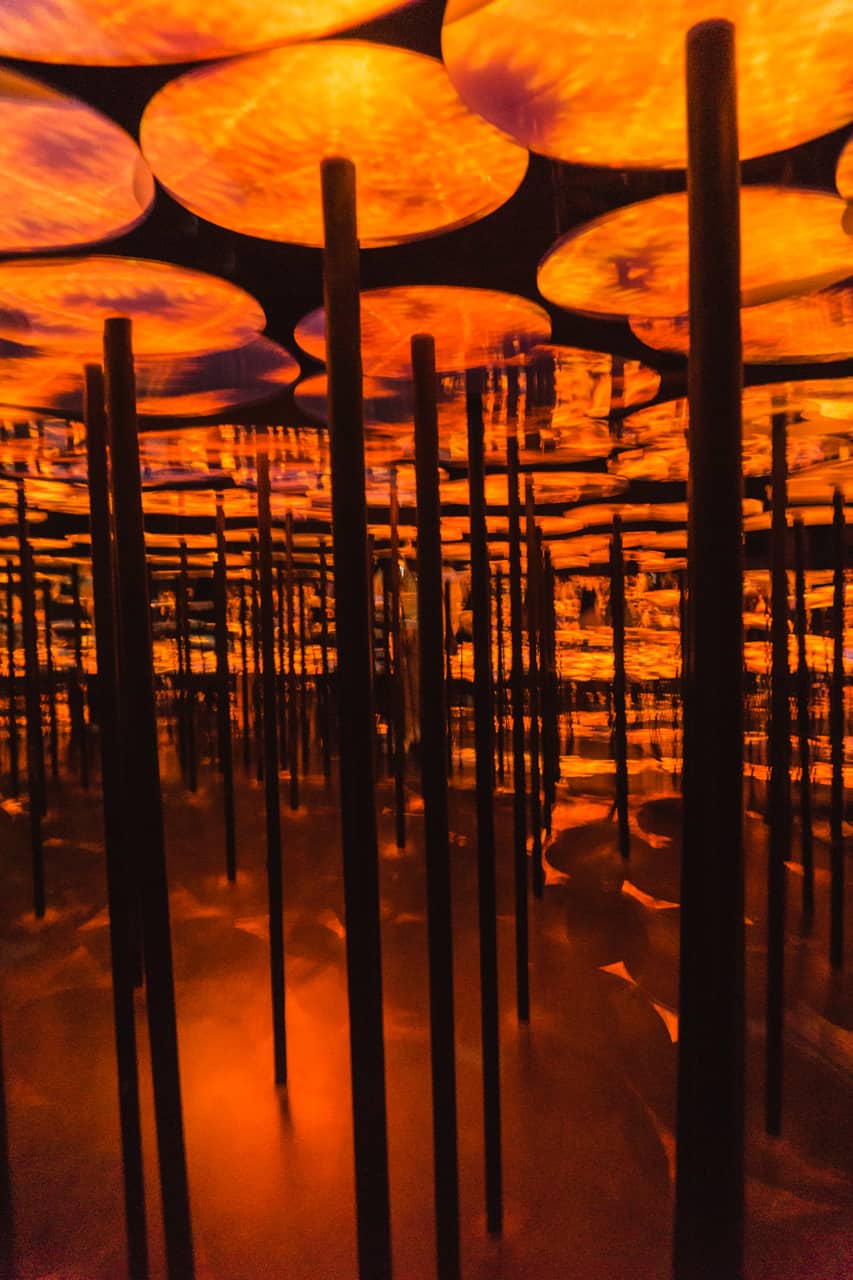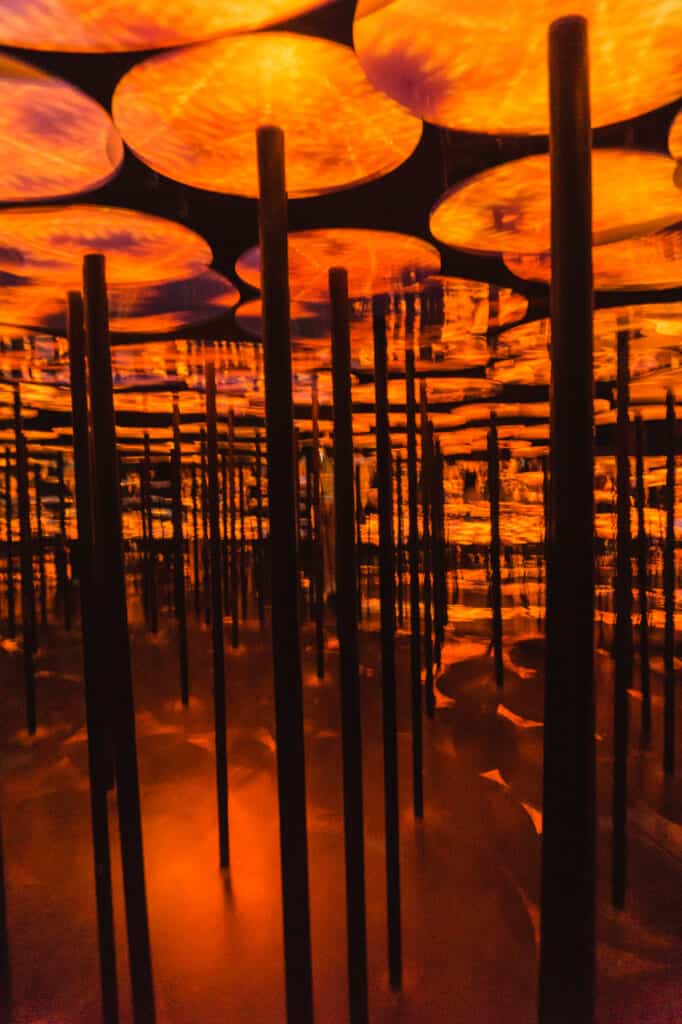 Spanning two decades, teamLab has created many exhibitions and artistic venues in several countries. Its first permanent public art exhibition opened in 2012: a digital mural made up of 13 monitors embedded in the walls on the first floor of the iconic Tokyo Skytree.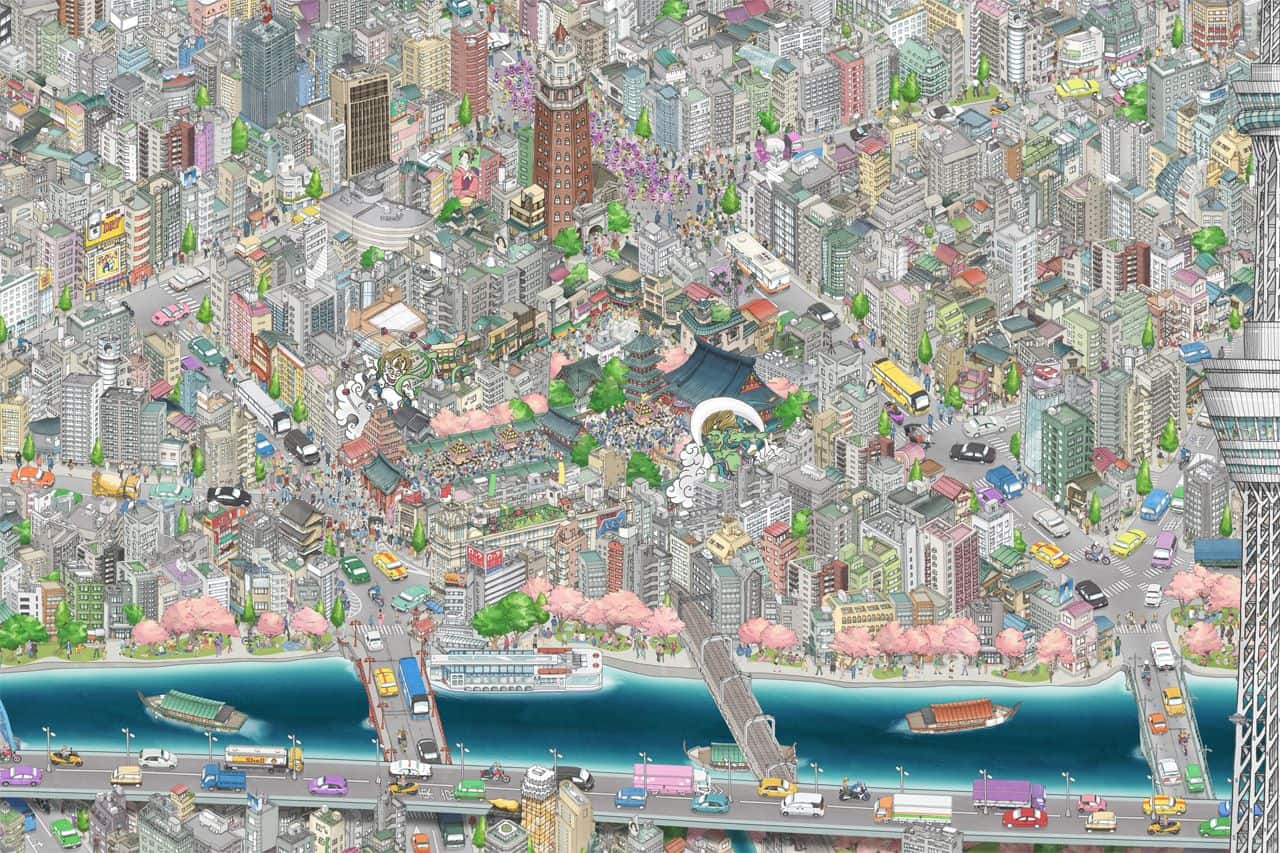 But it wasn't until June 2018 that the doors of the world's first digital art museum were permanently opened: teamLab Borderless, located in Odaiba (お台場), a futuristic and artificial island in Tokyo. And just a few weeks later, teamLab Planets was established in July 2018. But the latter is not a permanent exhibition, and thus, its lights are planned to go out at the end of 2022.
Since their beginnings, both museums have revolutionized digital art and have broken world records for visits. During its first year, teamLab Borderless received 2.3 million visitors from 160 different countries, and 1.25 million people from 106 countries enjoyed teamLab Planets.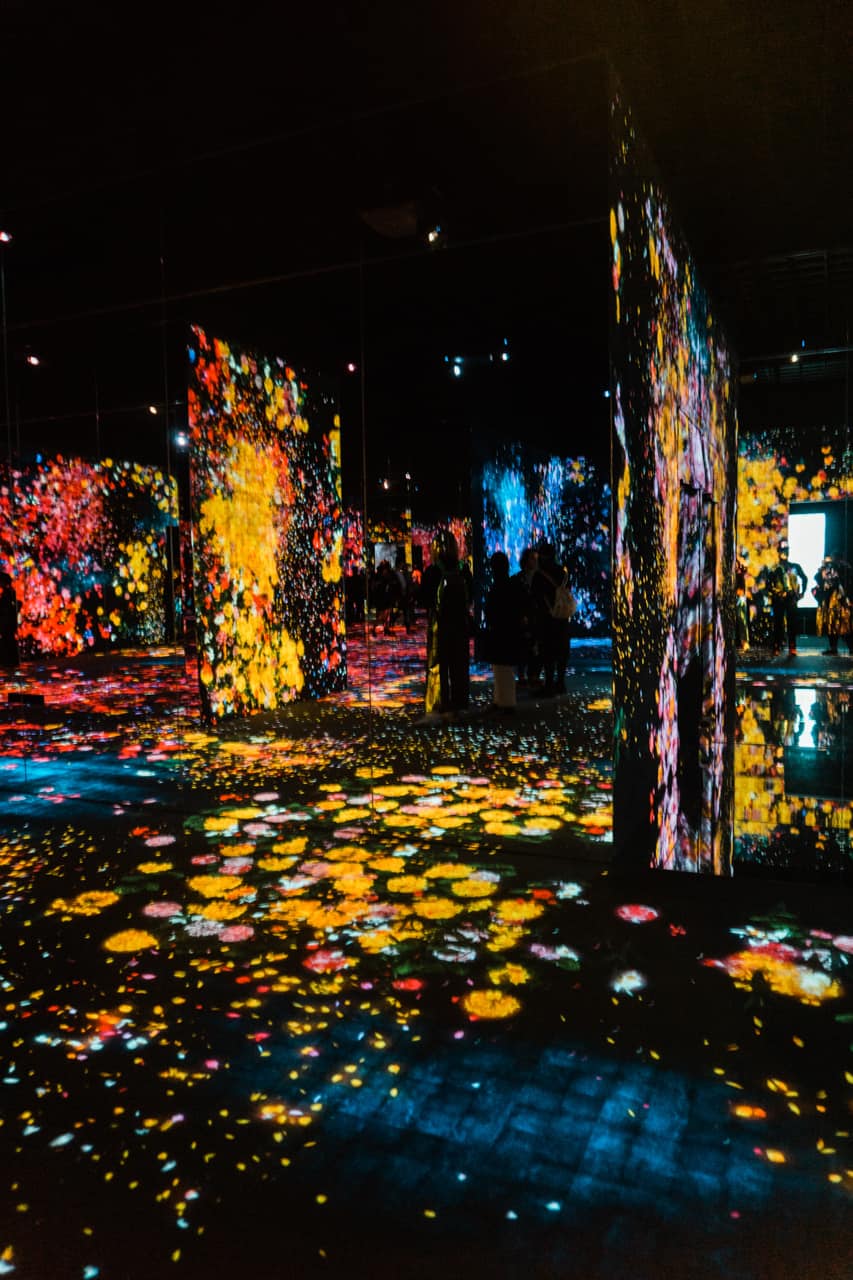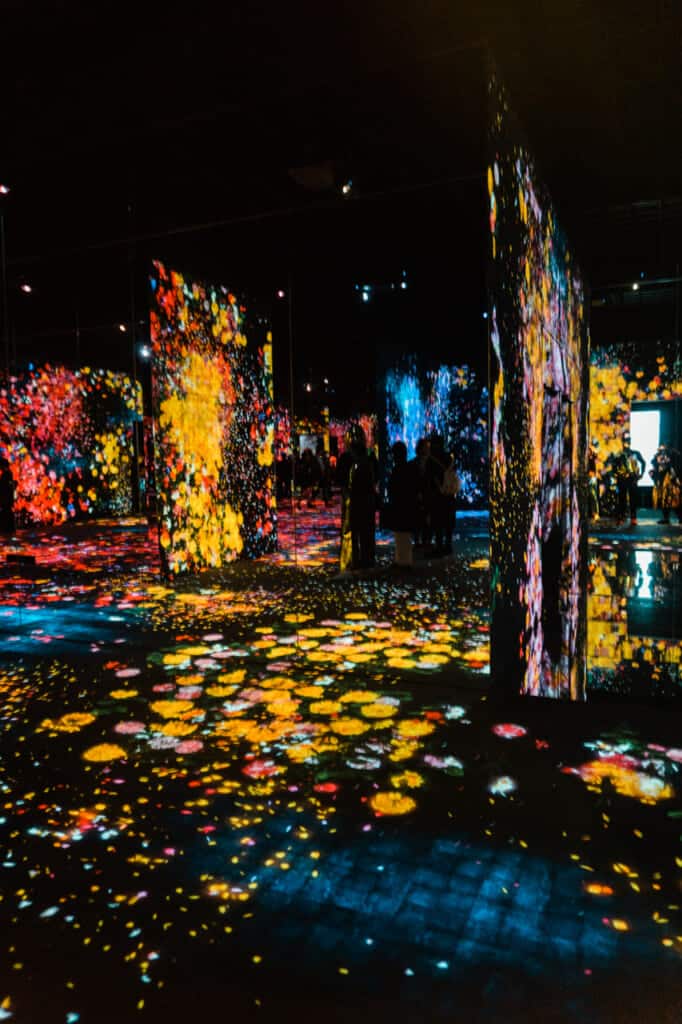 Before Visiting teamLab Planets
As previously said, teamLab Planets develops the concept of "body immersion," in which the barriers between art and the body disappear, and visitors enter a world where magic comes to life. Therefore, some considerations must be kept in mind before visiting the museum.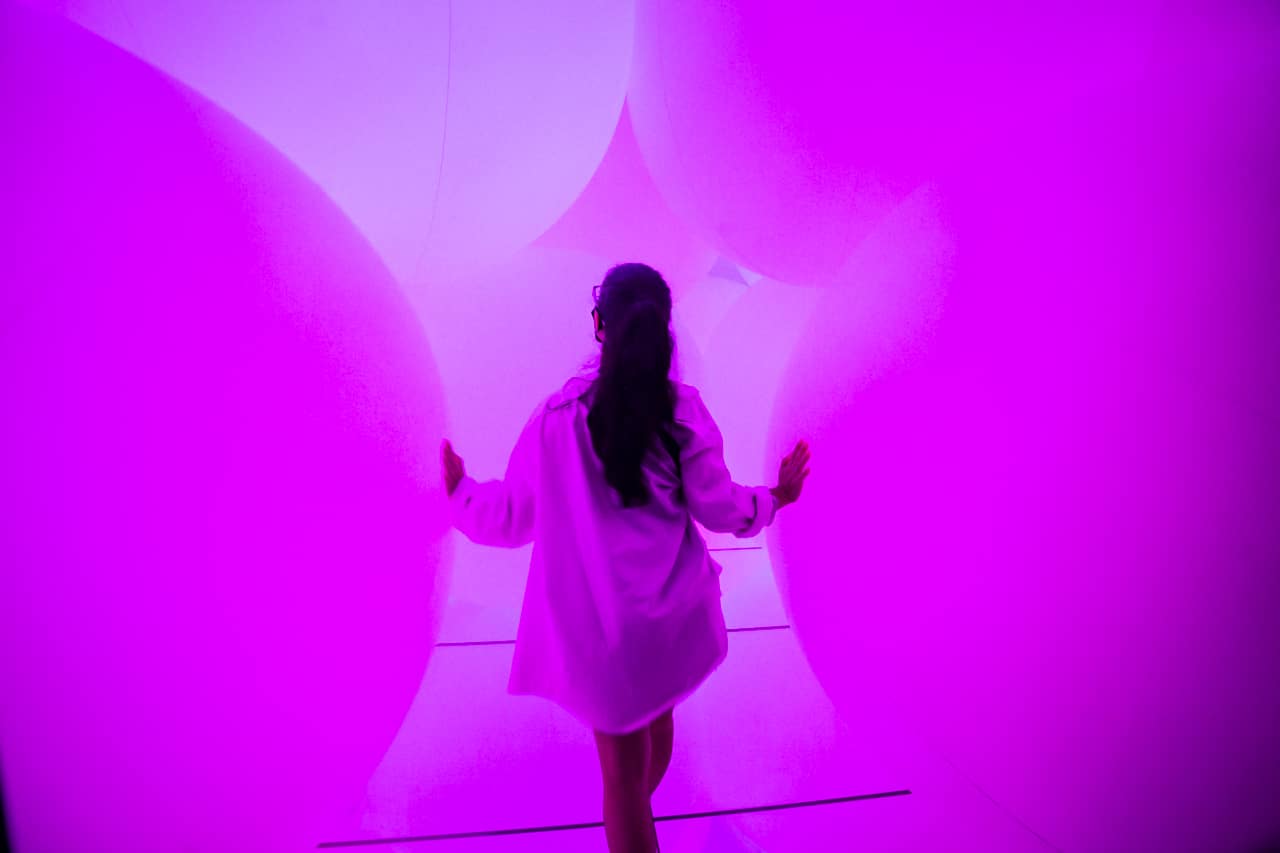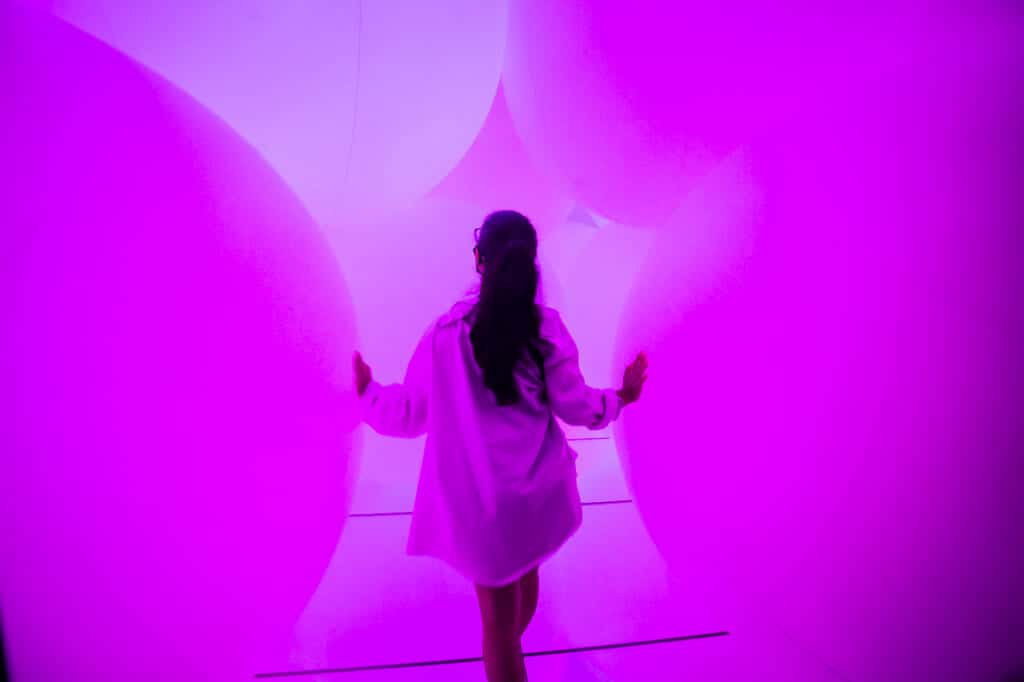 Tickets

: teamLab Planets is one of the most visited museums in Tokyo, and its capacity is limited. So I recommend purchasing the tickets before the visit, especially on weekends and holidays. If you buy the tickets in advance, you will ensure that you'll visit the museum on the desired day and time and save unnecessary waiting time in line. There are different options to buy teamLab Planets tickets online, but we recommend doing it through Rakuten Travel Experiences, our official provider, where you can buy them easily and quickly.

Footwear

: Shoes and socks are not allowed during the entire visit. As soon as you enter the museum, there is an area with lockers where you can leave your belongings and enjoy this unique experience barefooted.

Clothes

: Some exhibits are filled with knee-length water, so I recommend wearing clothes that can be rolled up to above your knees or are easily adjustable. There are also mirrored floors, so it's best to wear shorts underneath if you are wearing a skirt or a dress. But no worries, there are shorts that you can rent for free at the museum.

Route

: teamLab Planets is a one-way route, and two hours should be enough for a visit. Keep in mind that you can't turn back, so make sure you enjoy and take all the pics you need before leaving each room.

teamLab app

: This app can interact with two exhibitions and is available for iOS and Android. The museum also has free WiFi.

COVID-19

: There are some measures to prevent the spread of COVID-19 and ensure the visitors' and staff's safety. The museum's maximum capacity has been limited, the use of masks is mandatory, there are temperature scanners, it is necessary to keep social distance, and cleaning and sanitizing measures have been reinforced.
* Check here for more information about all the measures conducting in the teamLab Planets TOKYO to prevent the spread of COVID-19.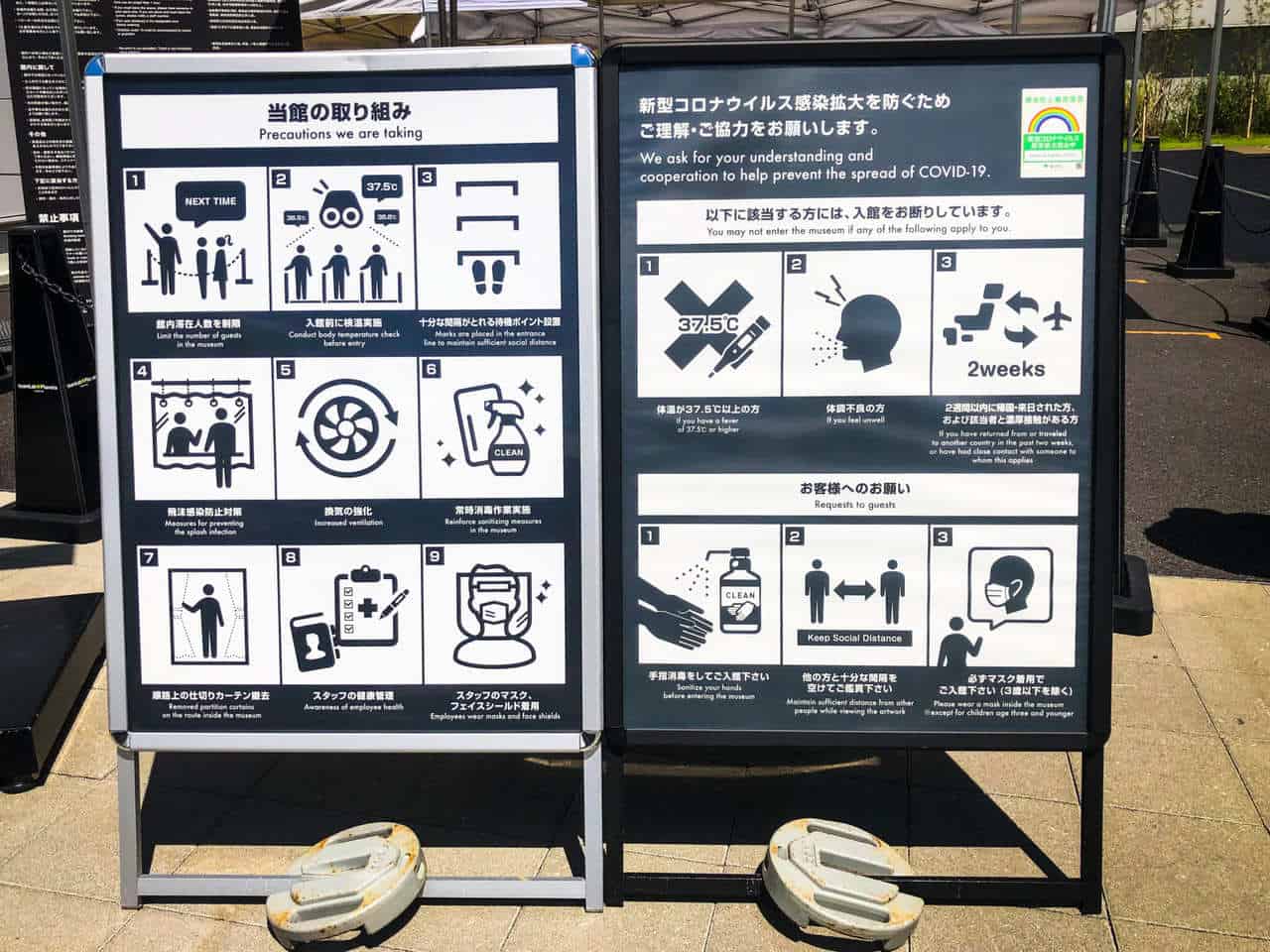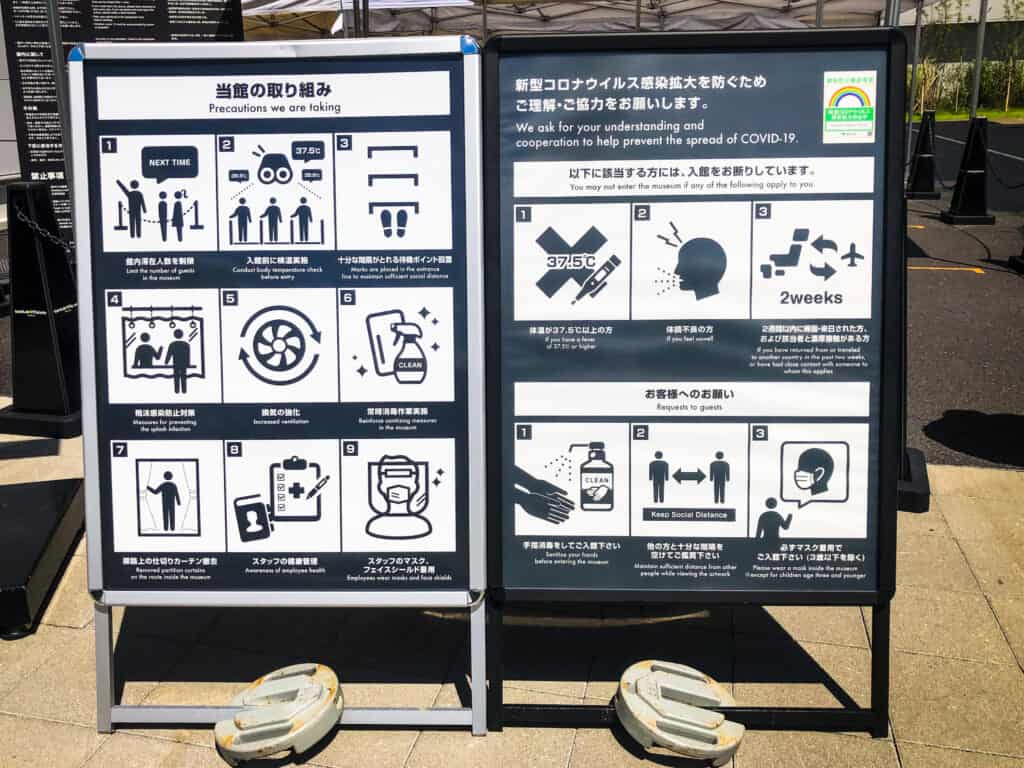 The Immersion in teamLab Planets
teamLab's concept of body immersion seeks to make visitors experience art through their bodies. Along the route, lighting, sounds, textures, and even smells keep changing, allowing the visitor to experience each space differently.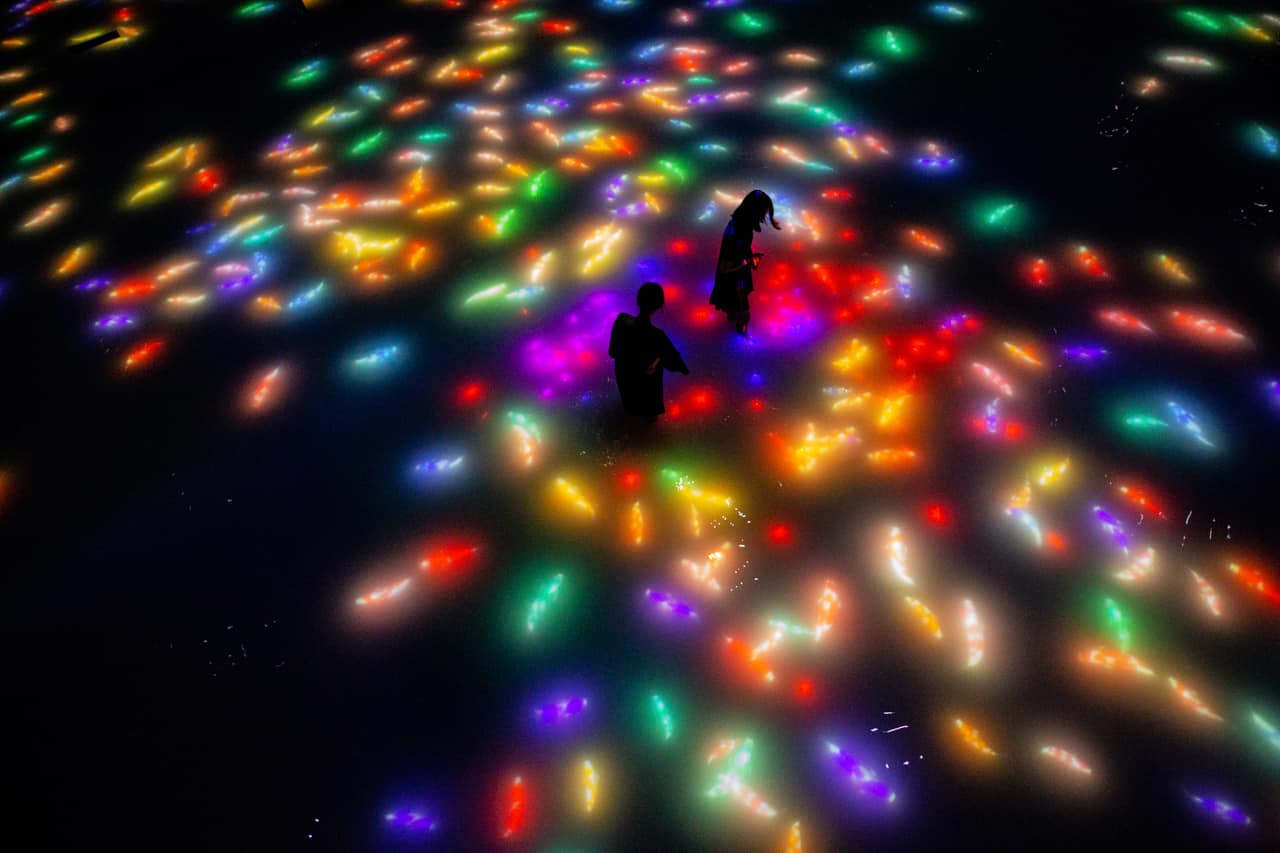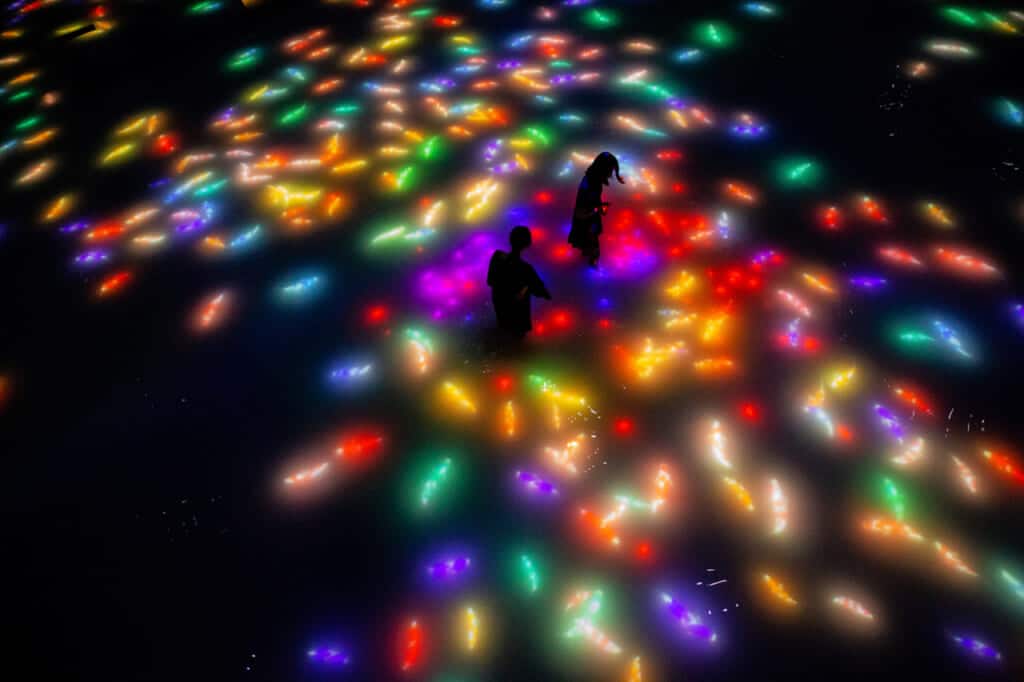 teamLabs Planets consists of four vast exhibition rooms and eight distinct artworks. Seven of them are inside, and one is outside. Unlike teamLab Borderless, where there is no set route, teamLab Planets follows a fixed path, and you'll have to make your way through one exhibition to get to the next one.
Universe of Water Particles Falling from the Sky
Although this artwork is part of teamLab Planets, it is located outside the museum entrance to be enjoyed for free. It's a digital waterfall coming out of a monolith. The water flow changes when people approach it, representing the influence of people in nature.
If you are in Tokyo but don't plan on visiting the museum, this is a great opportunity to see one of teamLab Planets' artworks for free.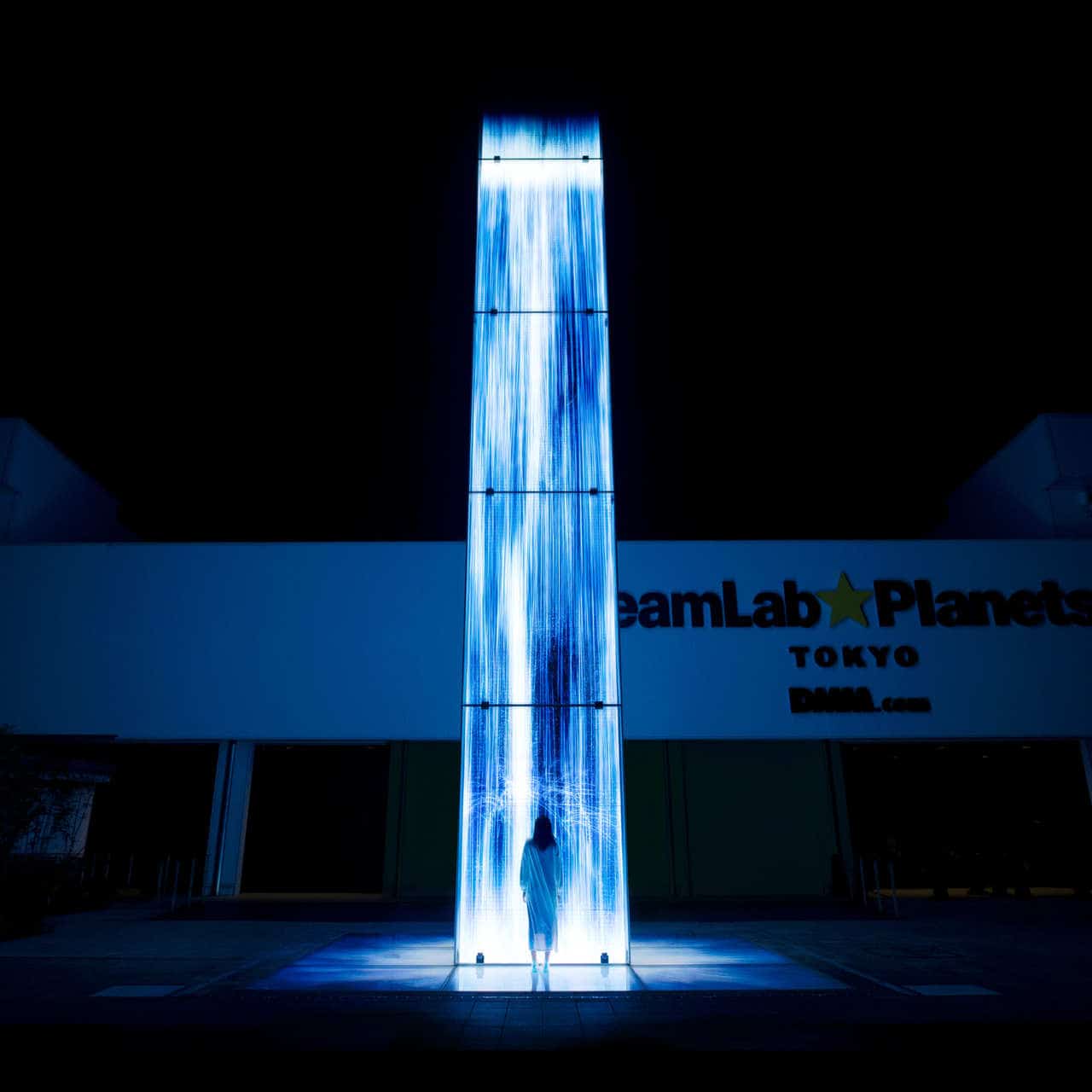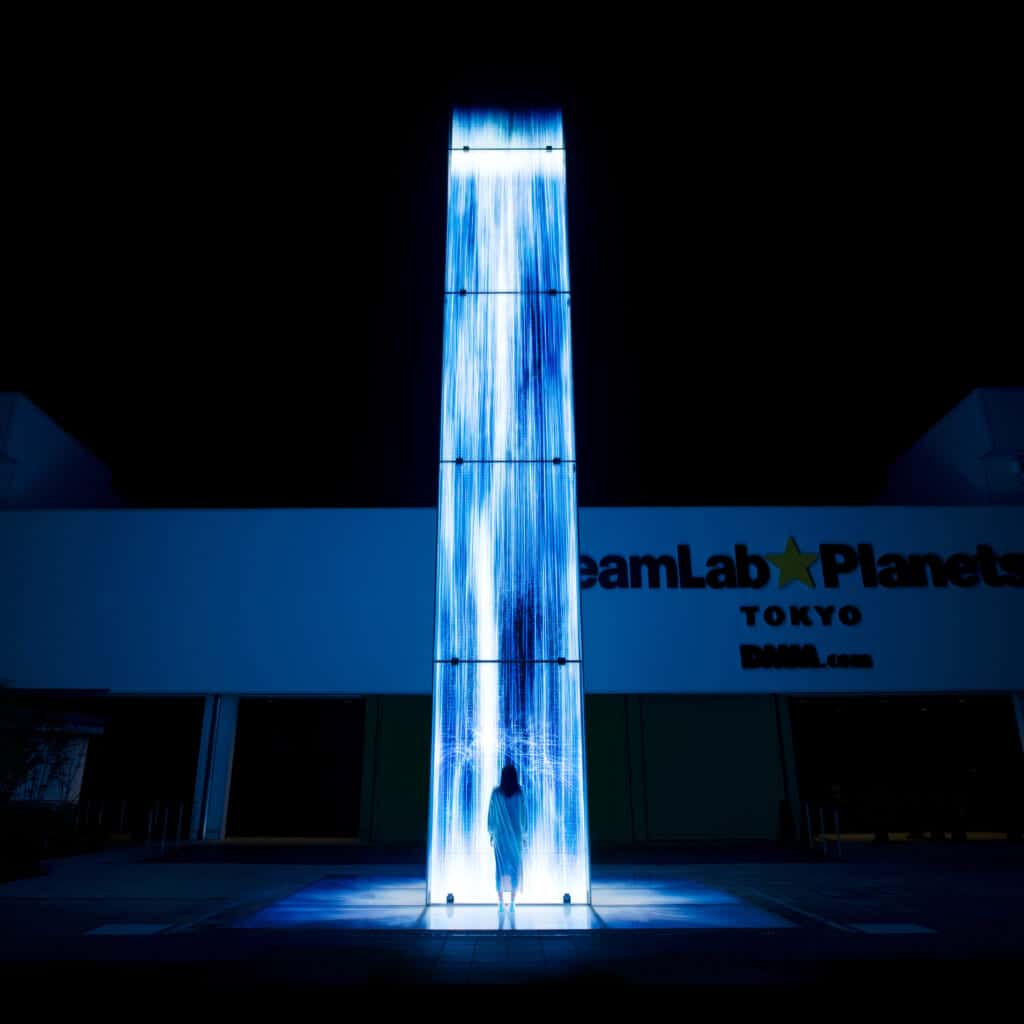 Waterfall of Light Particles at the Top of an Incline
As you leave the lockers area, the fun begins! You'll have to walk along a corridor, shrouded in darkness. Dim blue lights guide your path as you hear the sound of water streams from afar. Further down the hallway, that sound gets louder until you reach a beautiful waterfall. To get there, you have to walk up the slope while water runs down freely against your bare feet. Once you've left the waterfall area, the staff will provide you a towel so you can sit down and dry your feet.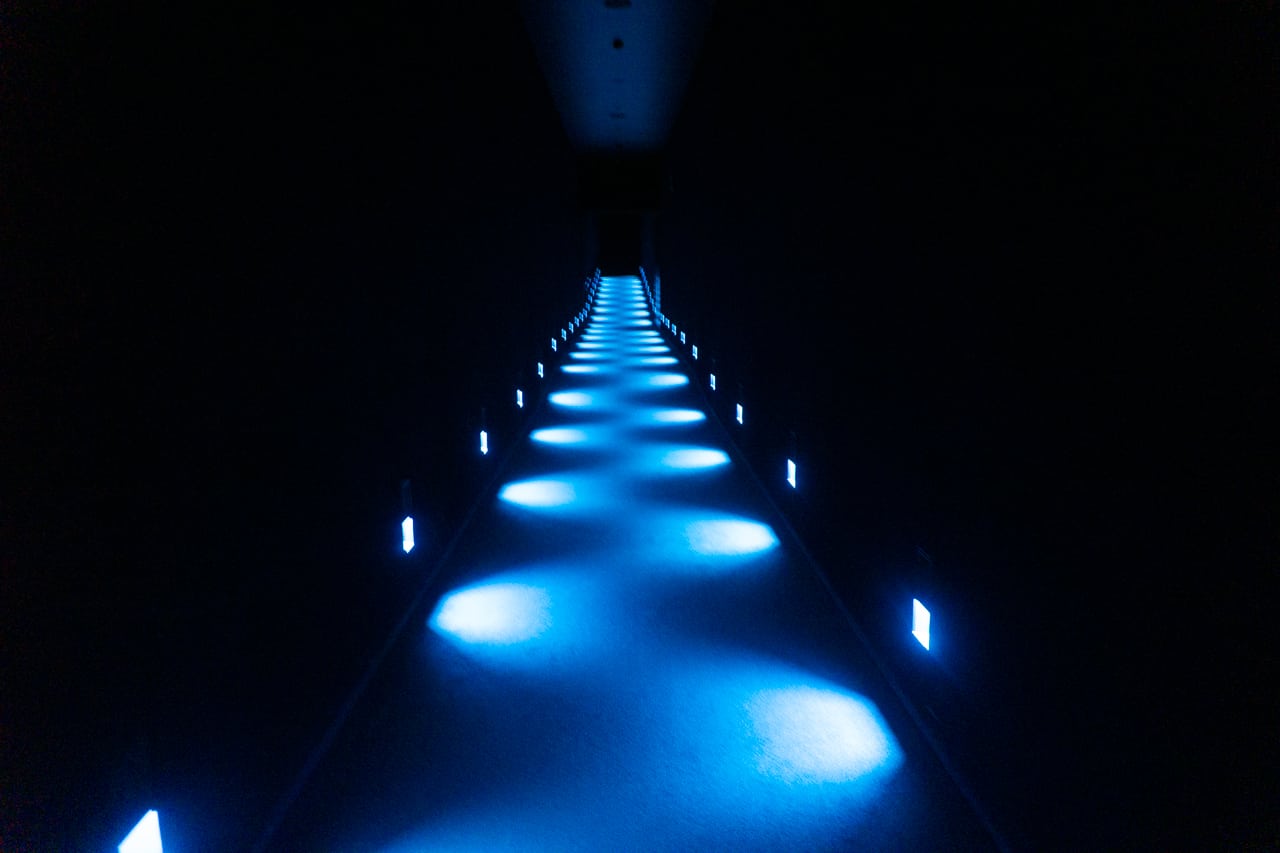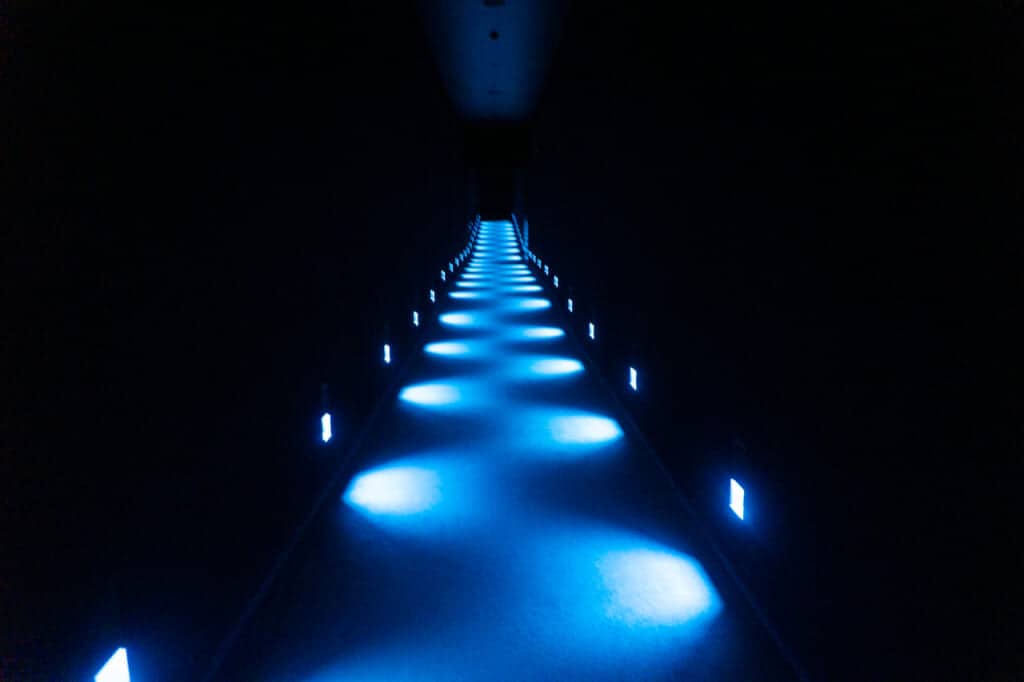 This artwork is a great introduction to the teamLab Planets' concept of body immersion as it includes light, sounds, and water. From the beginning of the adventure, visitors can fully immerse themselves in this multi-sensory experience leaving the real world behind.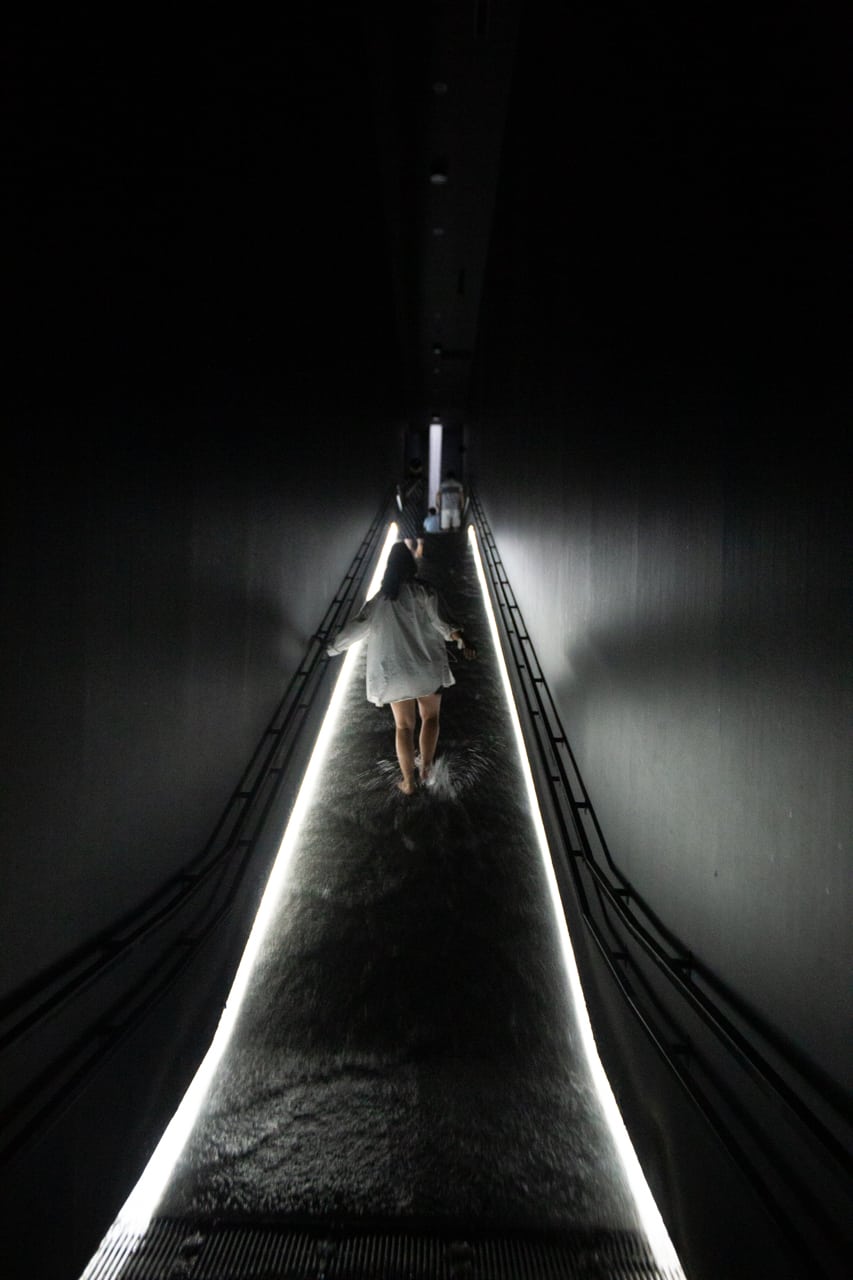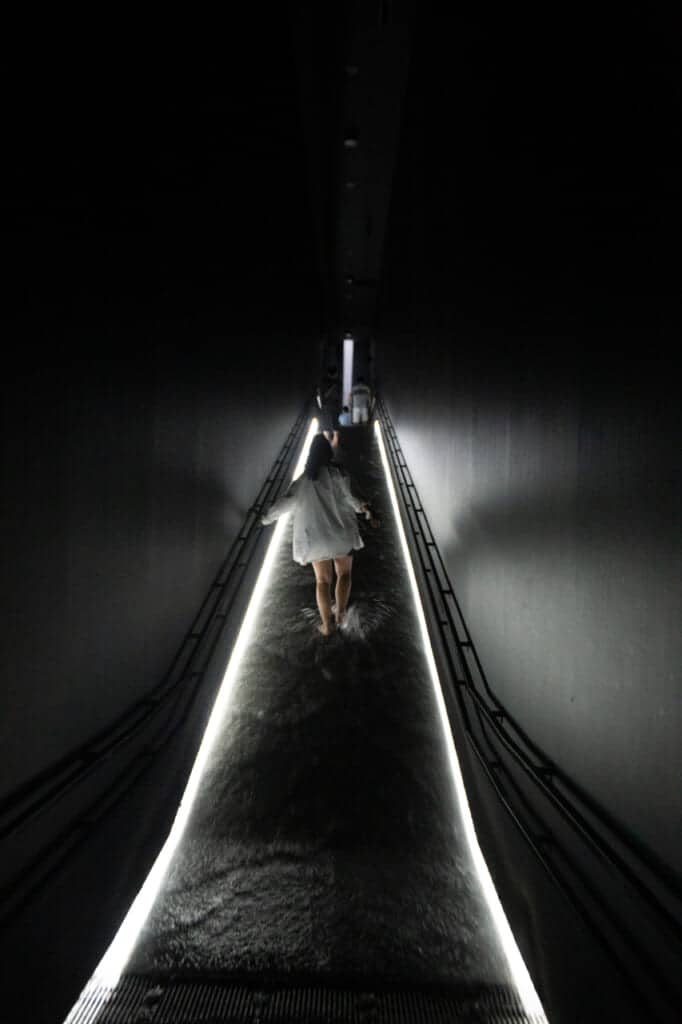 Soft Black Hole: Your Body Becomes a Space that Influences Another Body
This exhibition is currently closed as a COVID-19 prevention measure.
This room represents a black hole. You have to escape from its own gravitational force. But the task is not as easy as it seems, as your feet will sink with each step into the soft surface. The shape of the entire space is continuously changing and transforming into something totally different, not only because of your own actions but also because of the other visitors facing the same situation.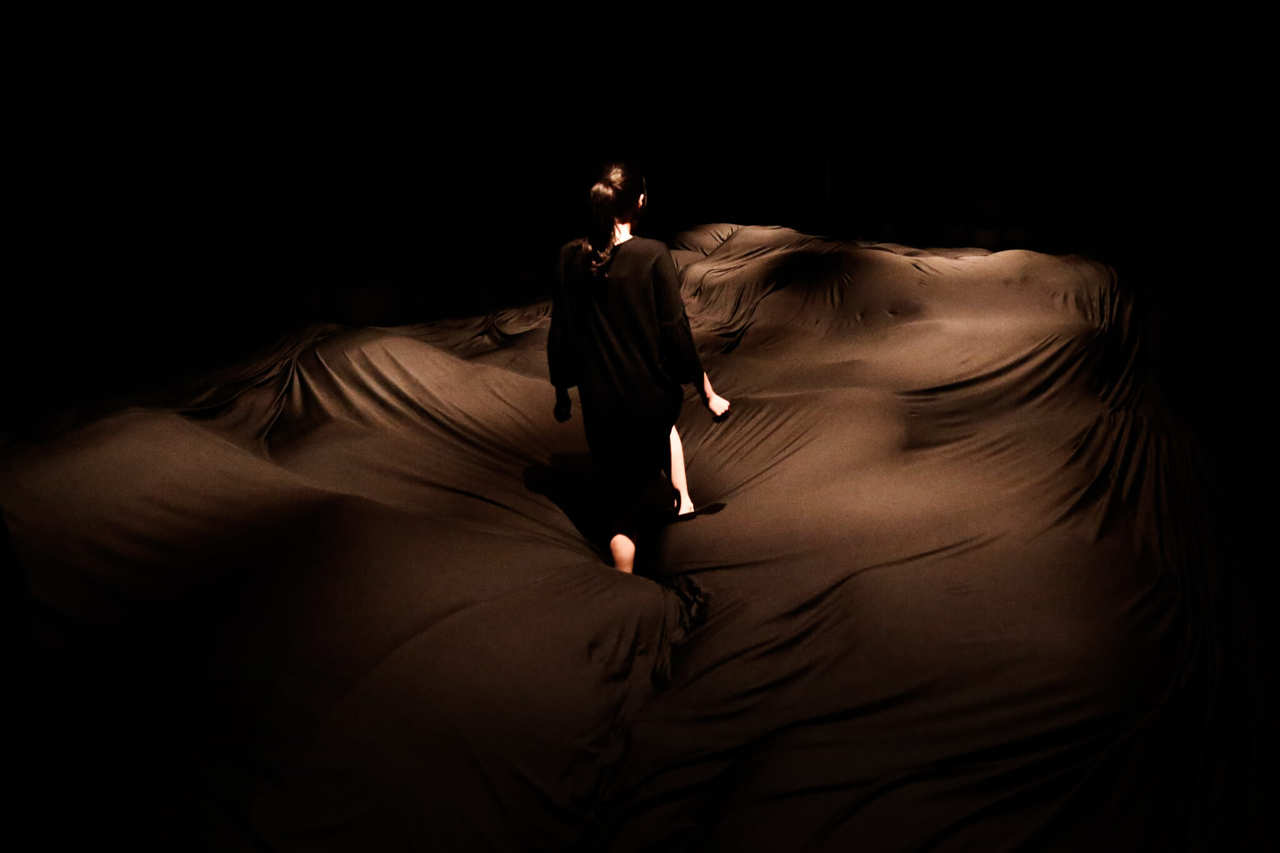 This artwork invites us to reflect that in our daily lives, we are not conscious of our own bodies and the impact that we cause around us, in nature, and the space of the rest of humanity.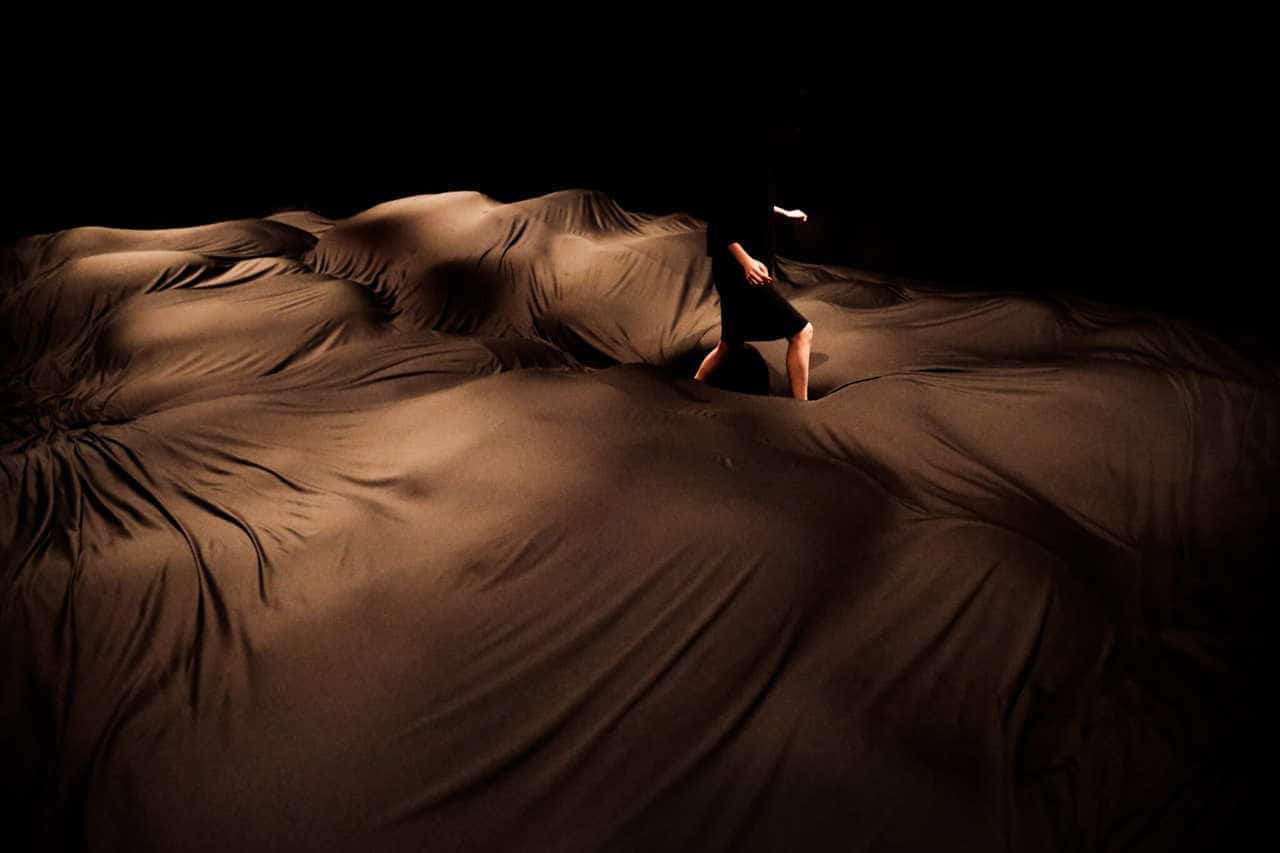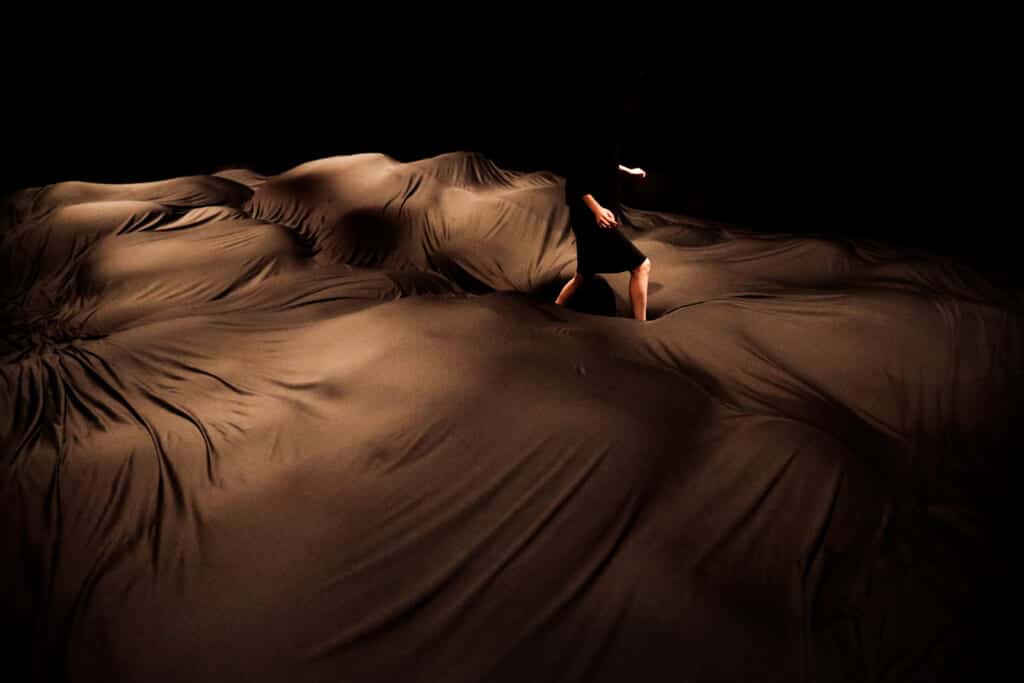 The Infinite Crystal Universe
After leaving the black hole, you will walk along another dimly lit corridor, similar to the first one. But this time, the path ends where a galaxy begins. Suddenly, you will find yourself in a maze of crystals and lights reflecting on all sides and all directions. In this room, the ceiling, walls, and floor are covered with mirrors (be careful with skirts and dresses), creating the feeling of an infinite and magical world.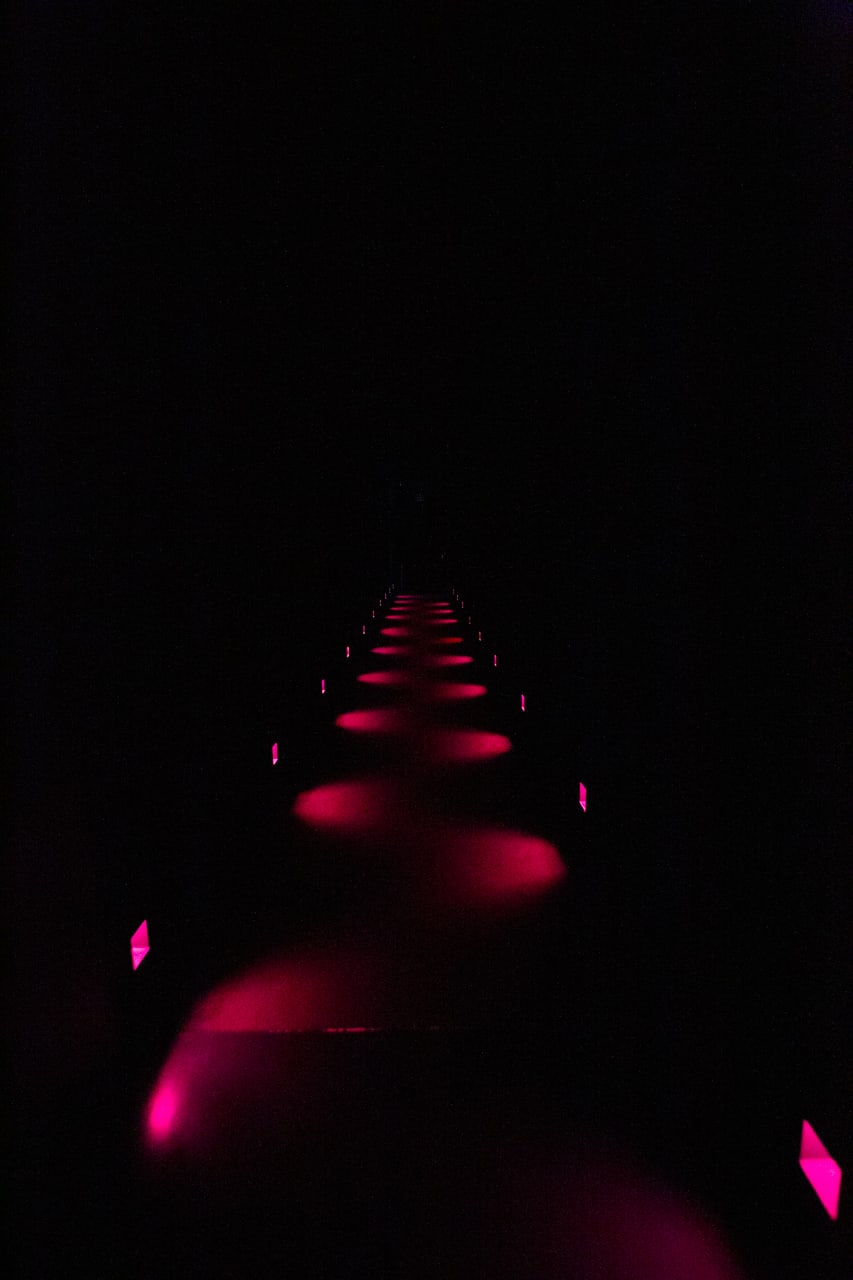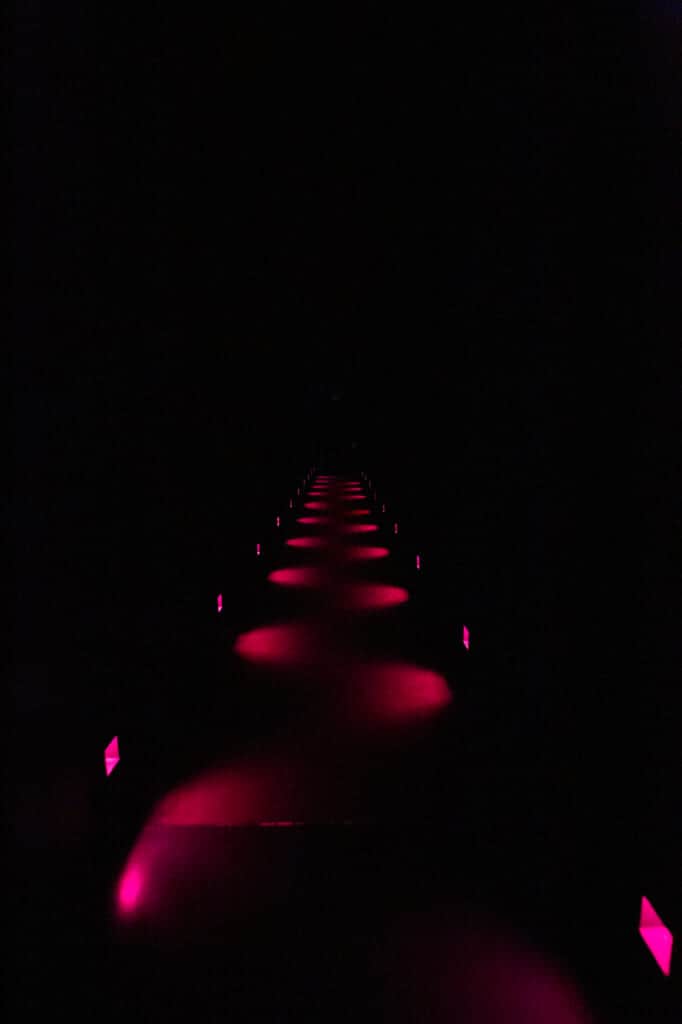 It's time to prepare your phone and use the teamLab app! You can interact with this infinite crystals universe through the application. You'll have to select elements and launch them into space, creating a changing and ephemeral scenario.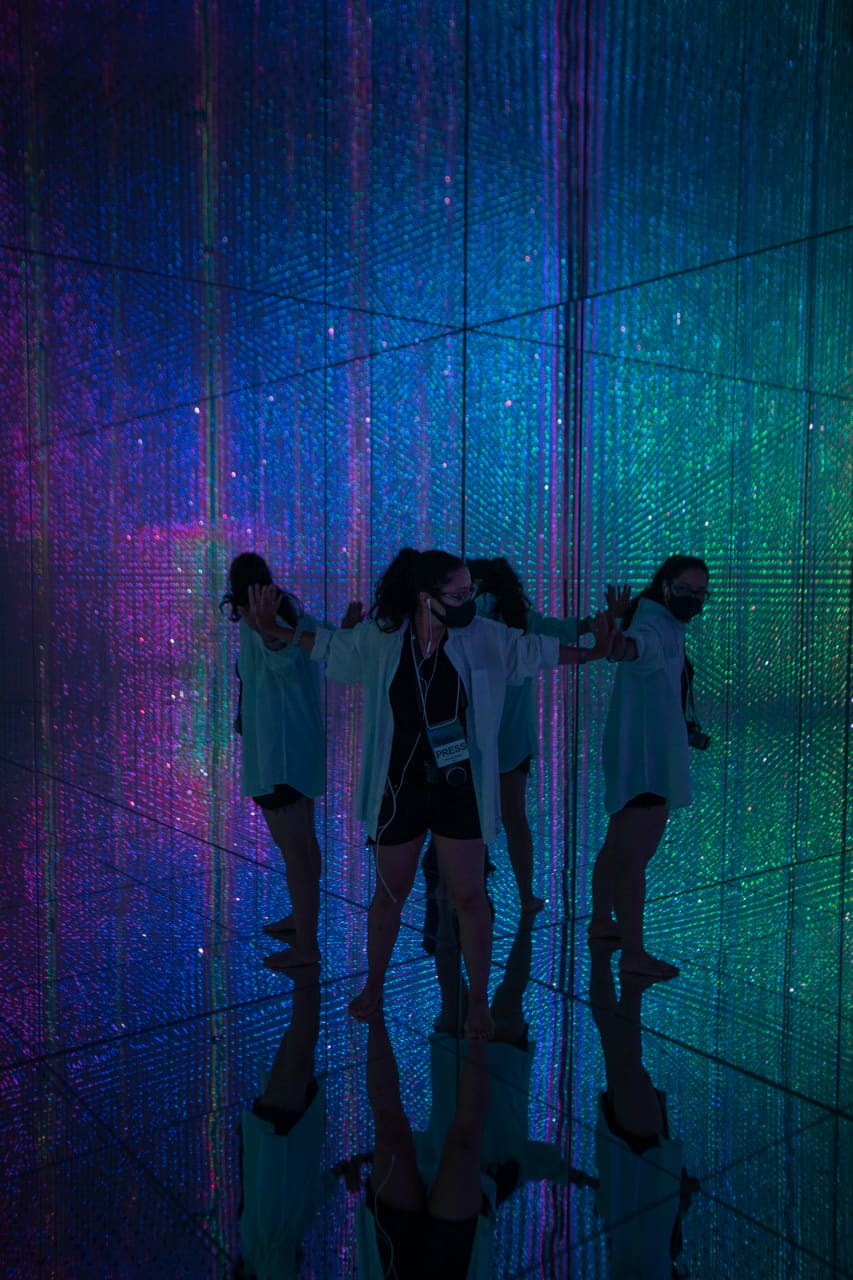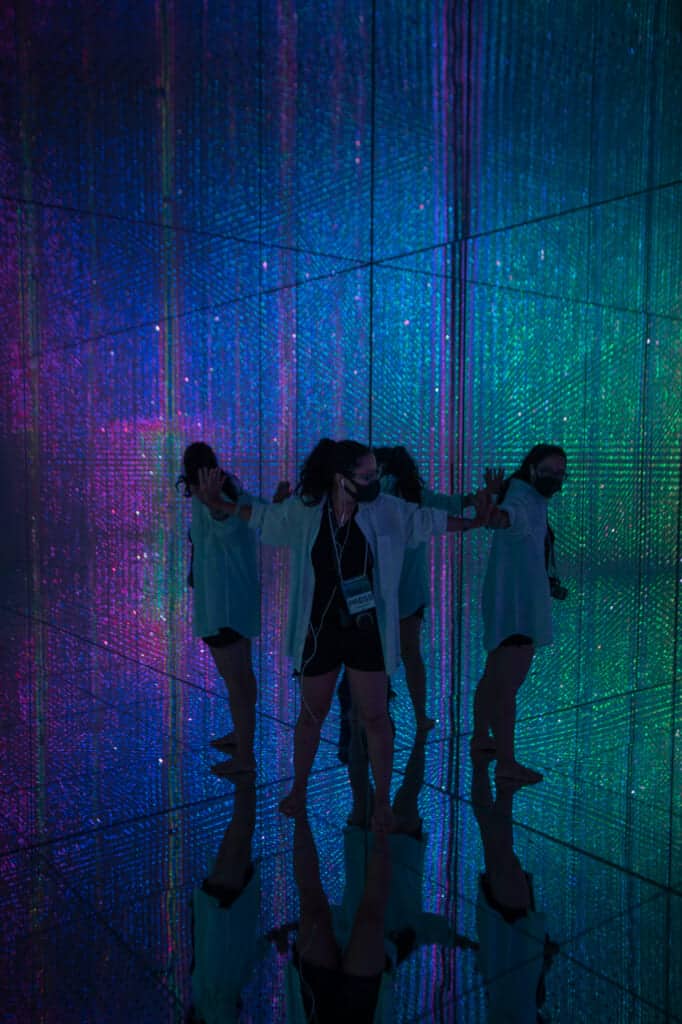 For this reason, this artwork remains in continuous movement, and every moment and experience will be unique as it happens in real life, where the world changes depending on each person.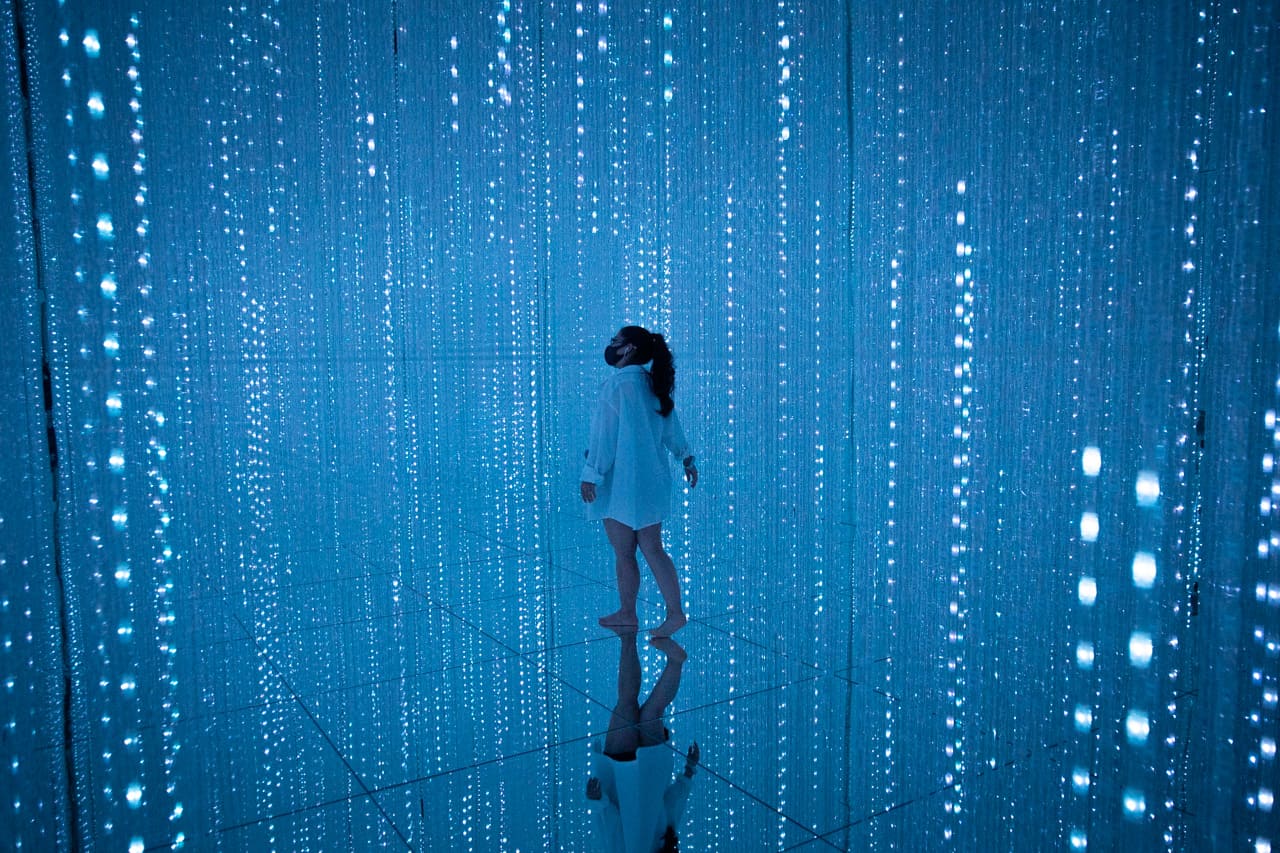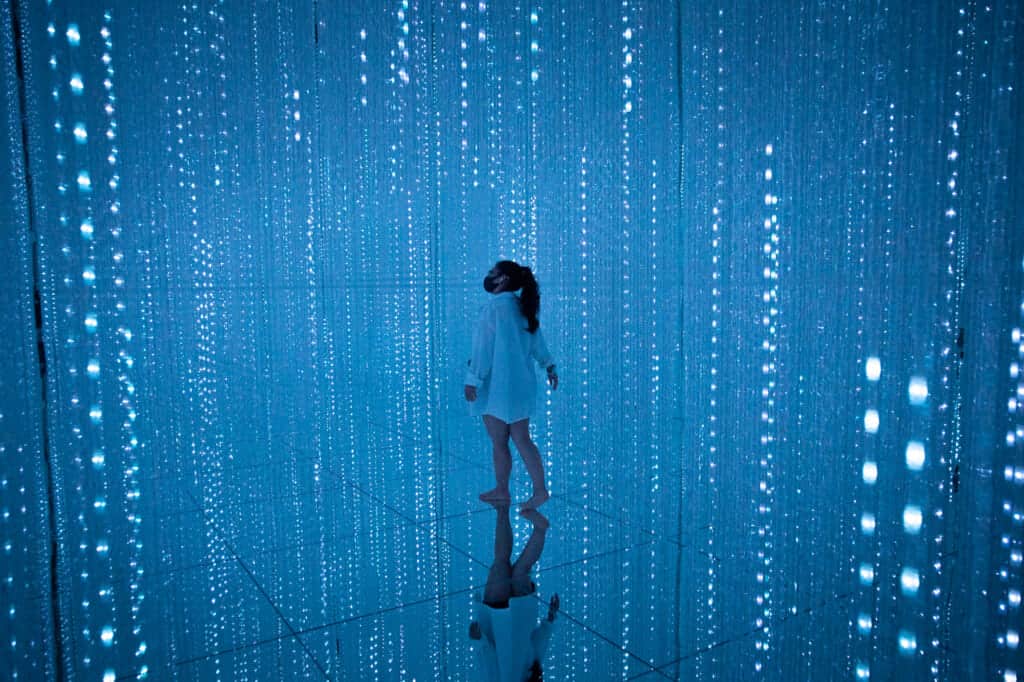 Drawing on the Water Surface Created by the Dance of Koi and People – Infinity
In this room, you will have to immerse yourself in the artwork literally. But first, you'll have to roll up your clothes above your knees. When you are ready, you will step into a knee-deep wading pond that houses hundreds of digital koi carp swimming around you. If you try to catch and touch them, they will explode, turning into flowers that also change according to the year's season. Every seven minutes, the fishes turn into colorful lines that illuminate the room.
Take extra care not to drop your phone or your belongings into the water!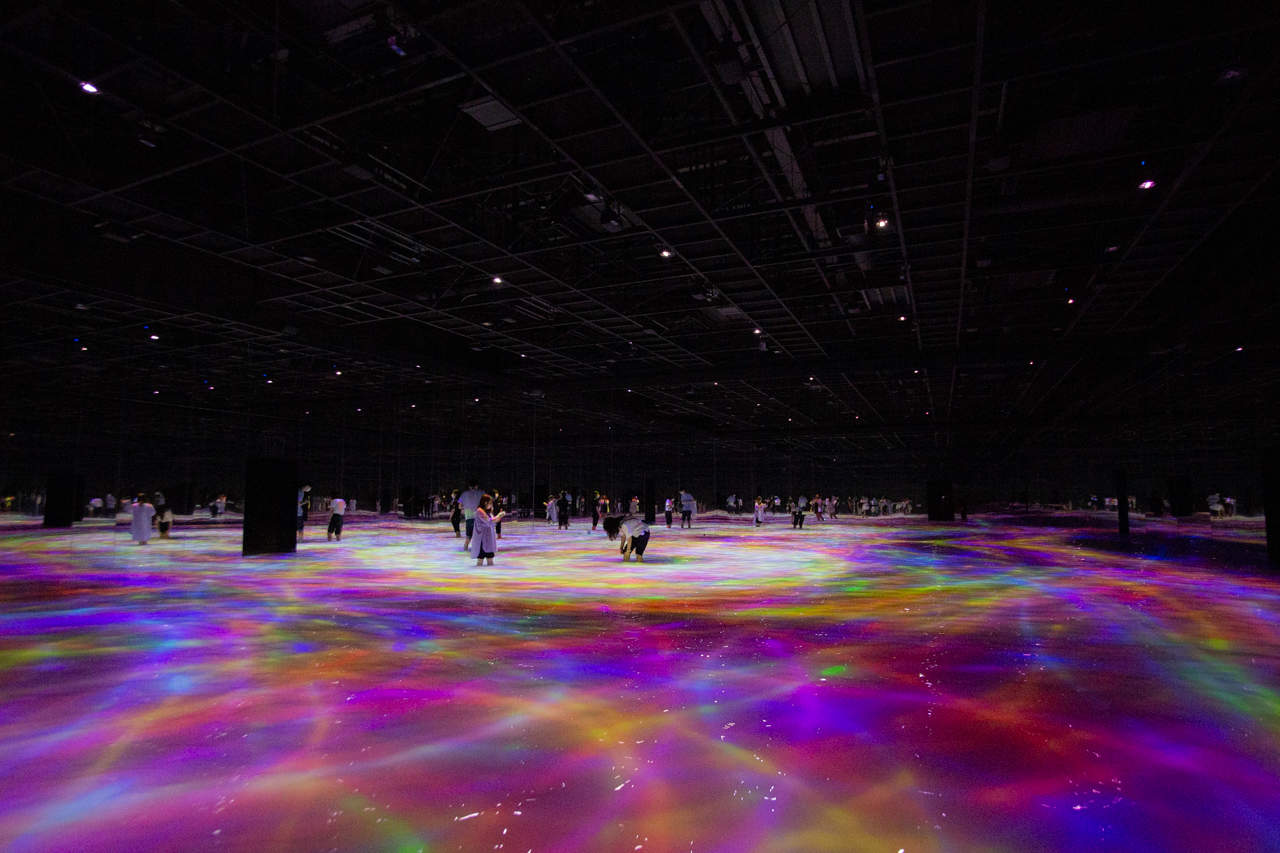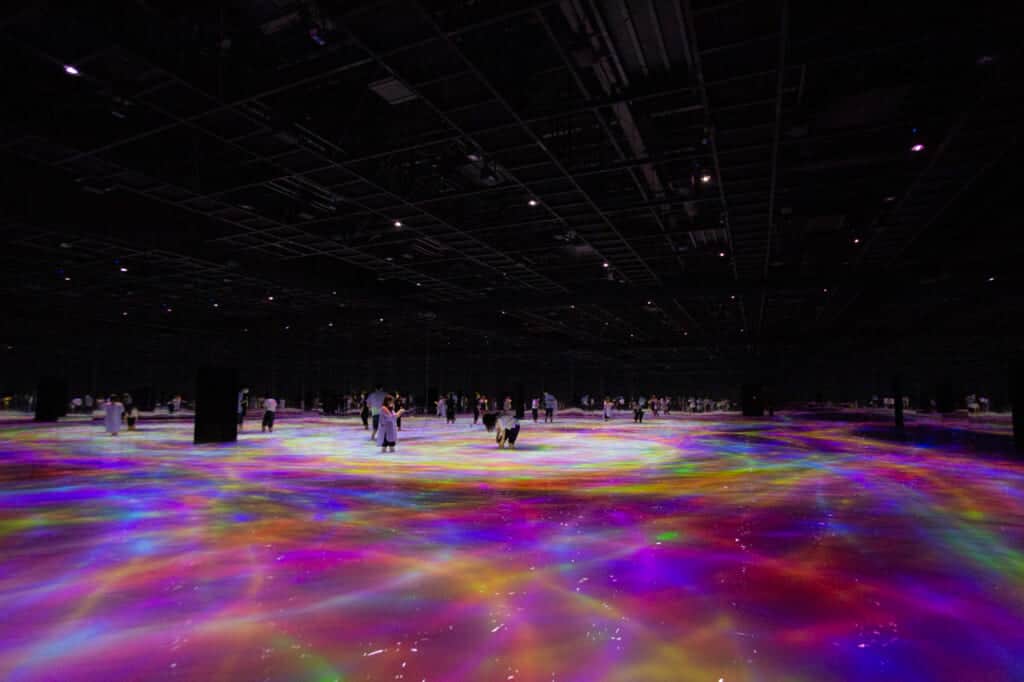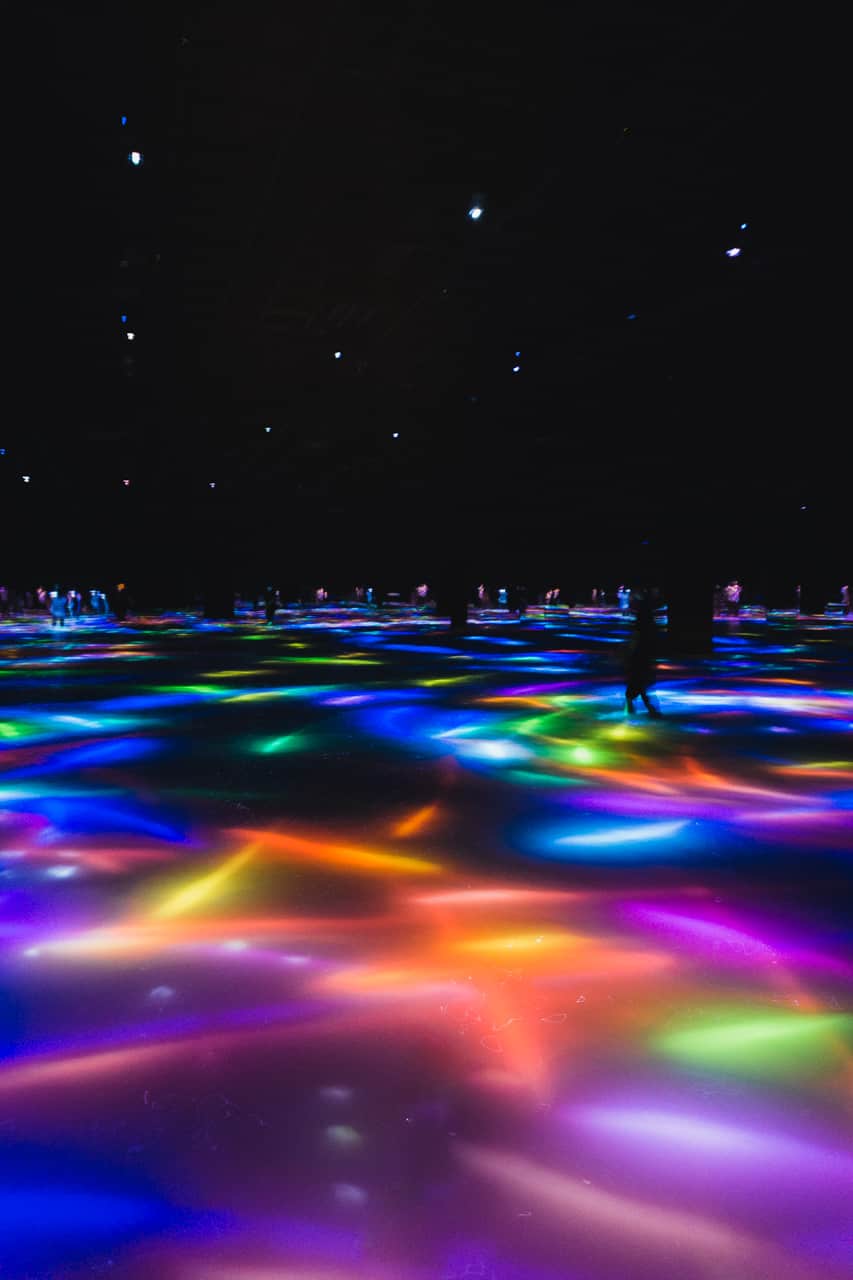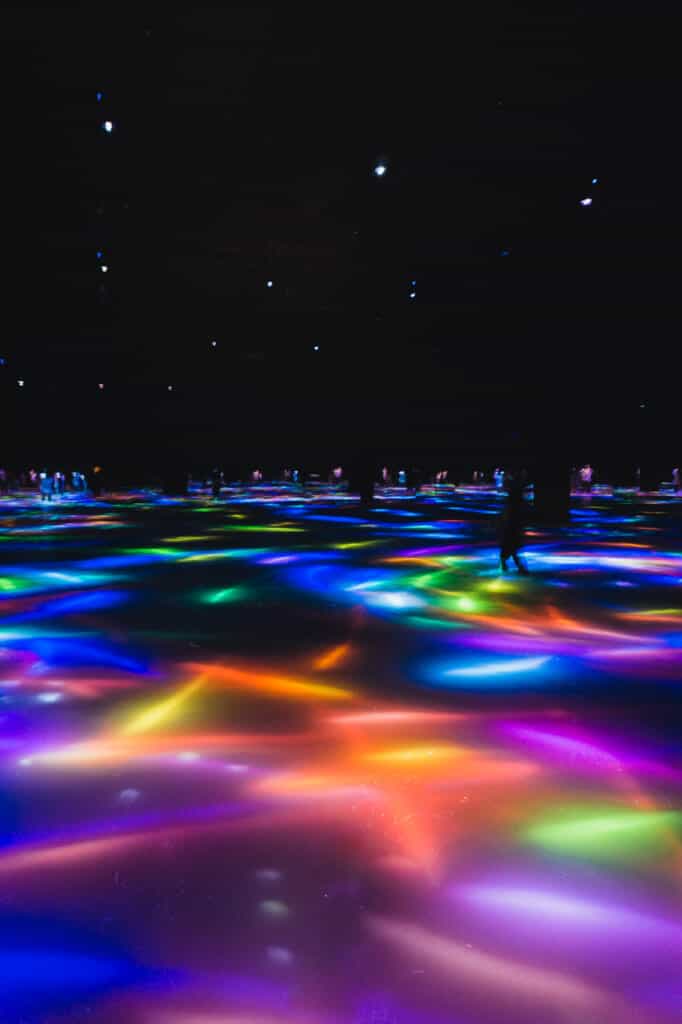 Cold Life
This artwork is hidden inside a small room that is accessed directly from the fish room. You will also have to walk in the water here, but you will be able to sit and enjoy a modern digital interpretation of Japanese calligraphy. On the screen, you will see the strokes of the kanji 生, which means "life," morphing into a tree filled with flowers and butterflies.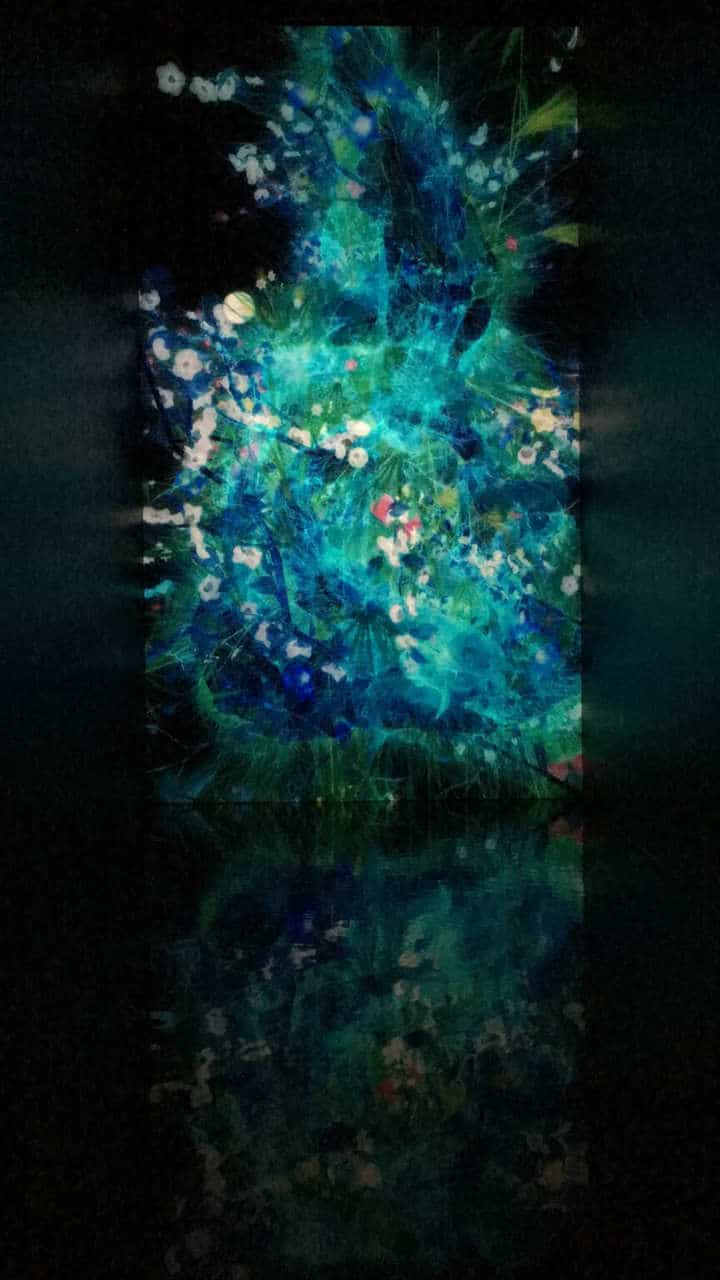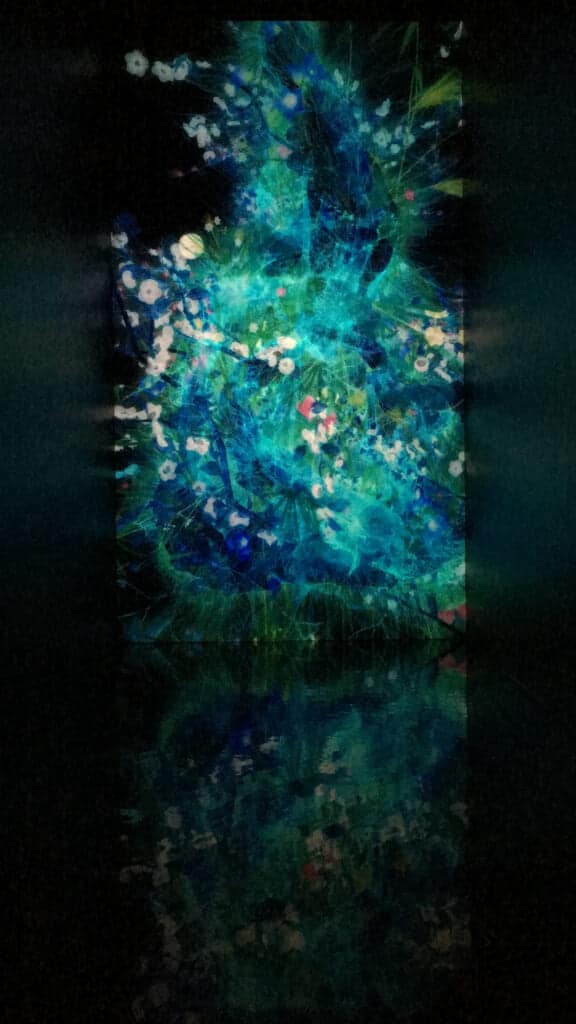 Expanding Three-Dimensional Existence in Transforming Space – Flattening Three Colors and Nine Blurred
The next room is filled with giant colorful light spheres. These spheres are reflected in the mirrors on the floor and float around the visitors. If you touch one of them, it will change its color. Depending on the visitor's interactions with the spheres, the space will gradually transform. When the empty spaces left by the spheres get a high density, they rise to the ceiling.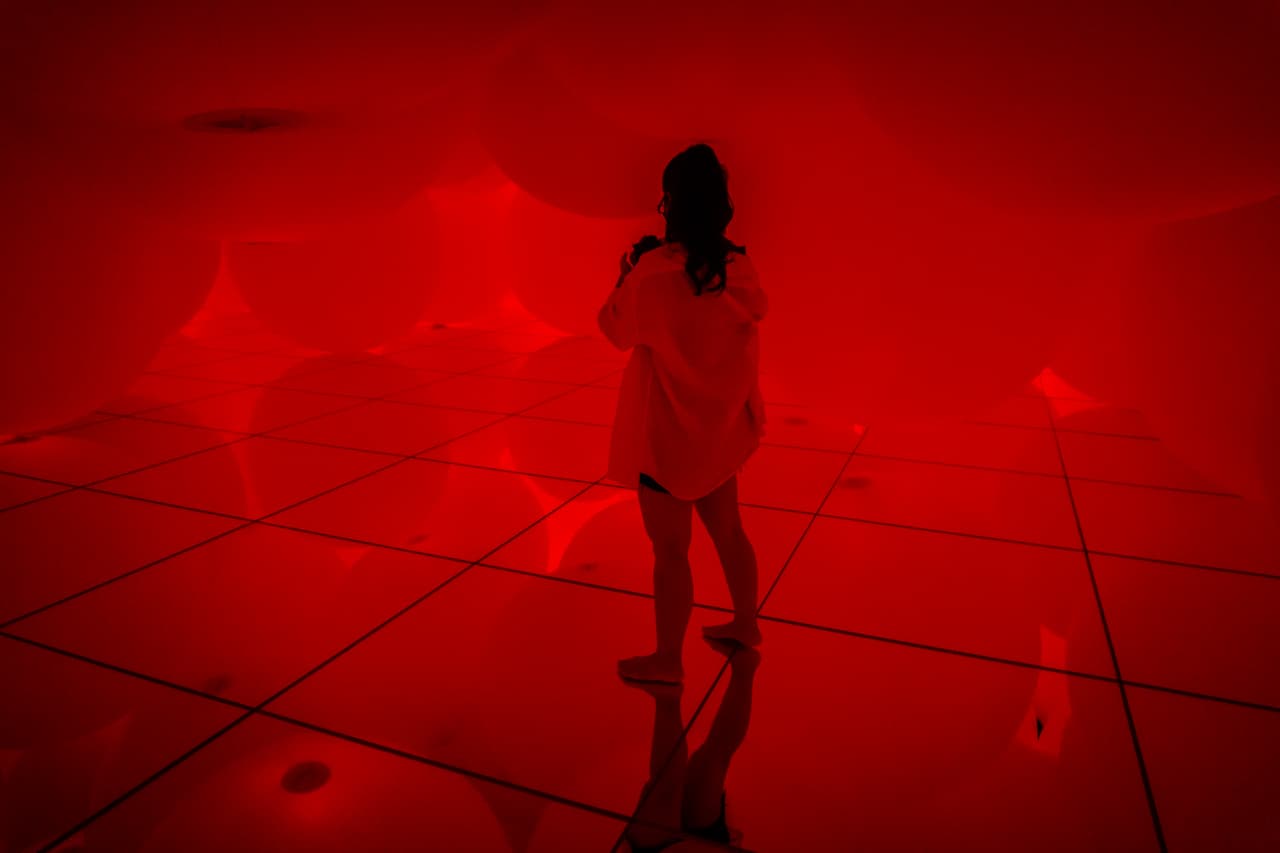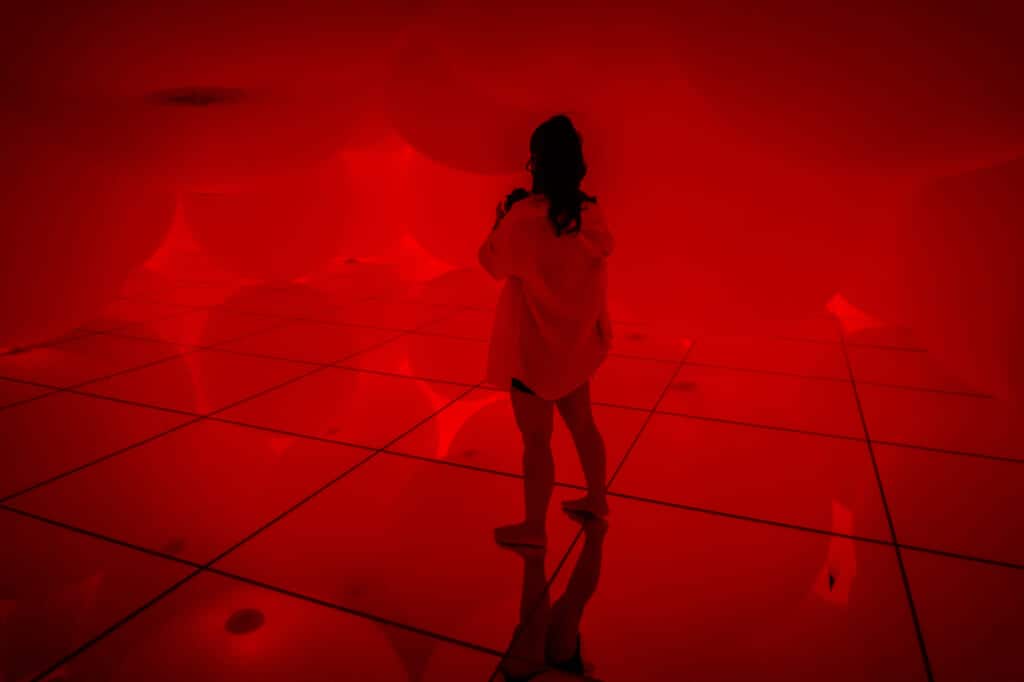 This artwork is inspired by the three primary colors of light (red, green, and blue) and the other nine colors representing hues found in nature. This is why the spheres change into twelve different colors.
Floating in the Falling Universe of Flowers
This room is the last one. You'll be asked to sit on the mirrored floor and enjoy the magic in silence. You will feel like floating in a universe of digital flowers that surround you and change as you blend with the artwork. Here you can also use the teamLab app and launch butterflies that will fly towards the flowers. The flowers will sprout, grow, and bloom. Then, their petals will begin to fall until they wither and end up dying. It is a perfect and beautiful representation of life's cycle, where birth and death continue in eternity.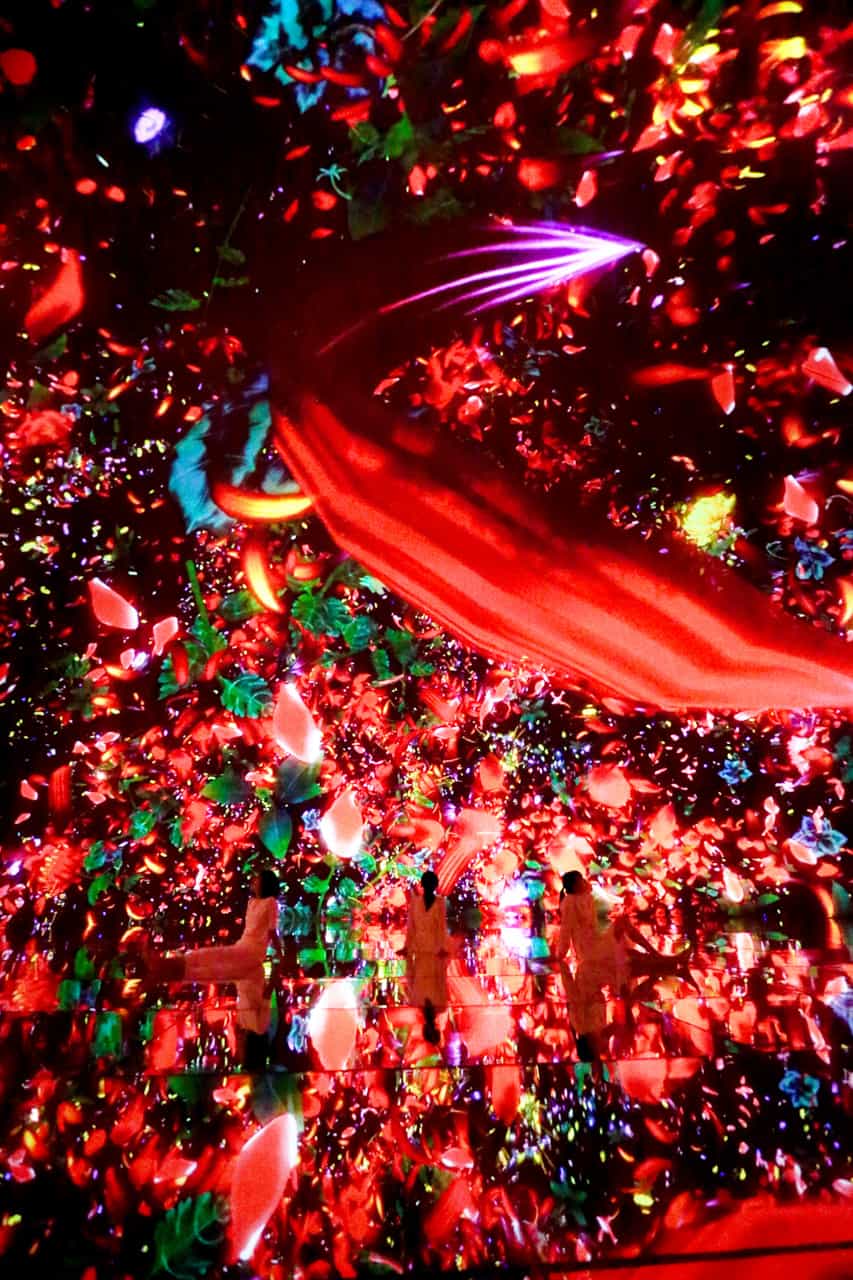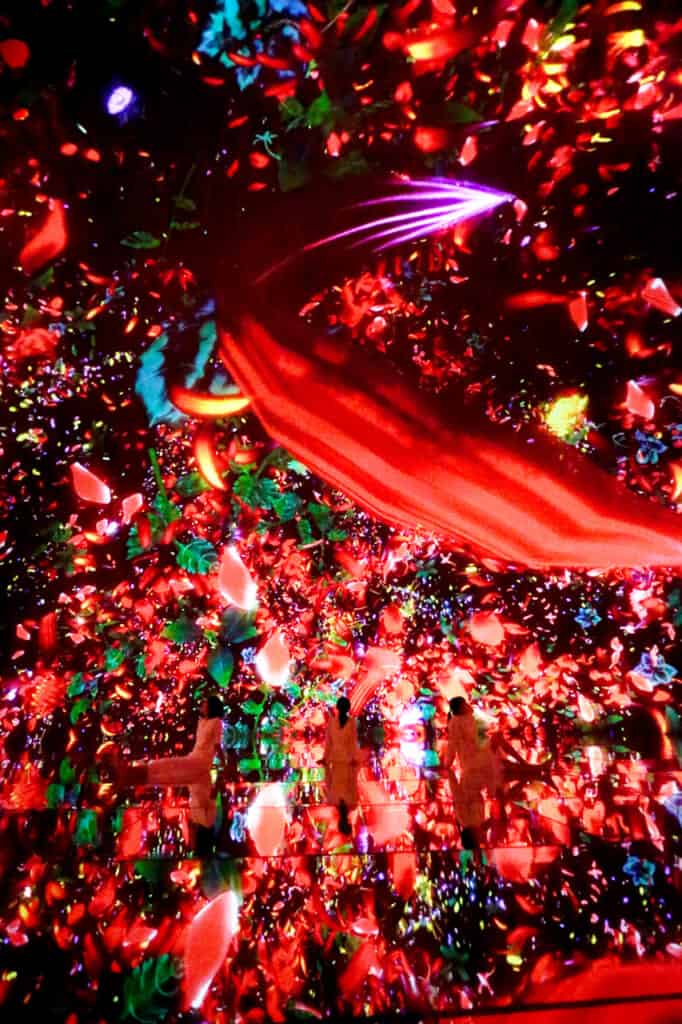 We want people to be involved with the world. As much as possible, we want to re-think the boundary between the world and oneself. Living in the city, you feel as if there is a border between yourself and the world, but the world really is meant for us to be involved with. It may be just a bit, but the world is something that changes due to your existence. We believe that there is a borderless, continuous relationship between us and the world.

— teamLab
Additional Information About teamLab Planets
Opening hours:

From Monday to Friday: 10:00 – 19:00
Saturday: 9:00 –20:00
Sunday: 9:00 –19:00
Last entry: 30 minutes before closing

Opening hours are subject to change. Please check the official website before visiting.
How Much Does a Ticket for teamLabs Planet in Tokyo Cost?
You cannot eat or drink inside the museum.
It is not allowed to enter with selfie sticks, tripods, backpacks, or large bags. It would be best if you left your belongings in the lockers along with your shoes and socks.
There is an outdoor restaurant near the entrance where you can buy food and drinks.

teamLabs Borderless or Planets: Which One to Choose?
This is a difficult question! Although both museums have many similarities in both concept and appearance, the truth is that the experiences are very different.
You can explore freely in teamLab Borderless since it does not have a predefined path like Planets. But being a larger museum and having more exhibitions requires a longer time to visit, so it is not recommended if you have a tight schedule. There are usually more people on teamLab Borderless than on teamLab Planets. Some of the exhibits have limited capacity, and therefore in Borderless, you may have to wait long lines to enter a specific room.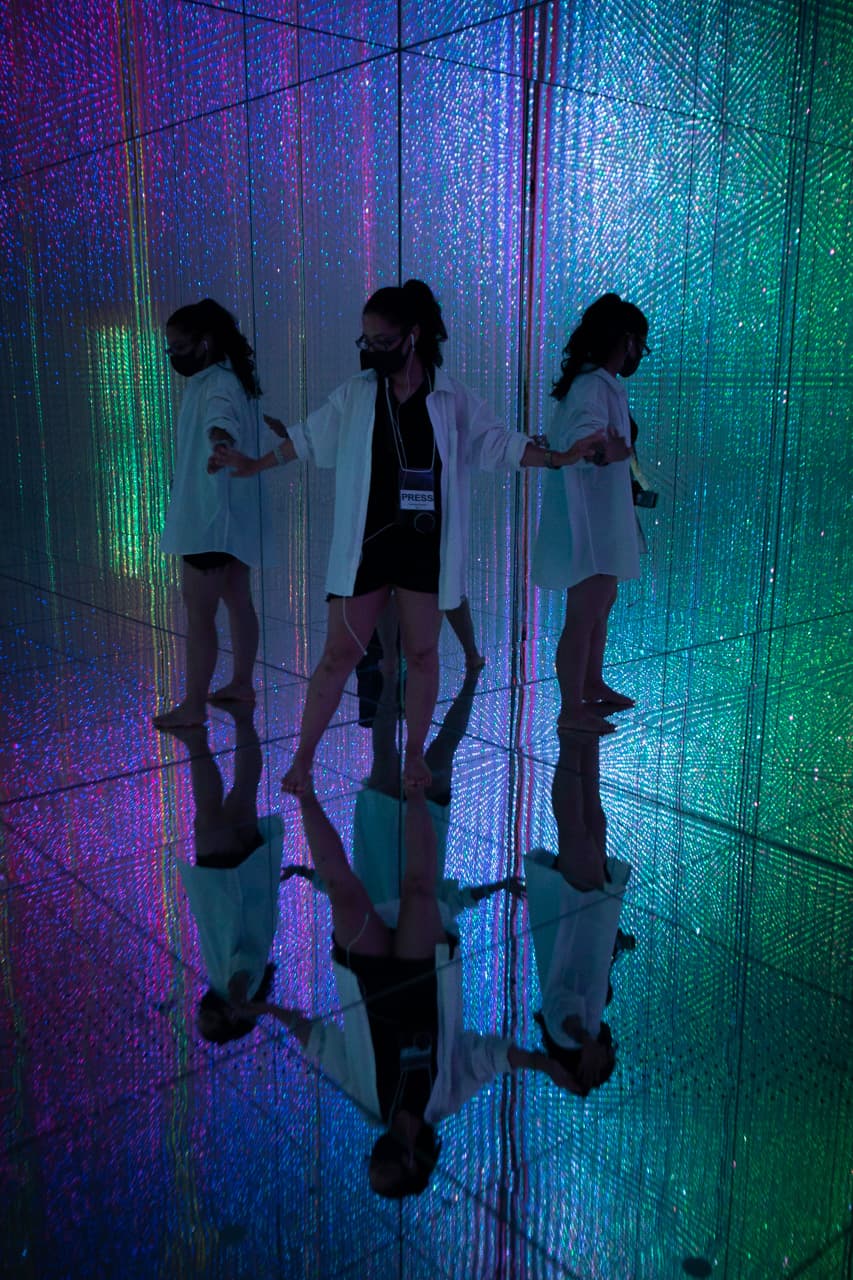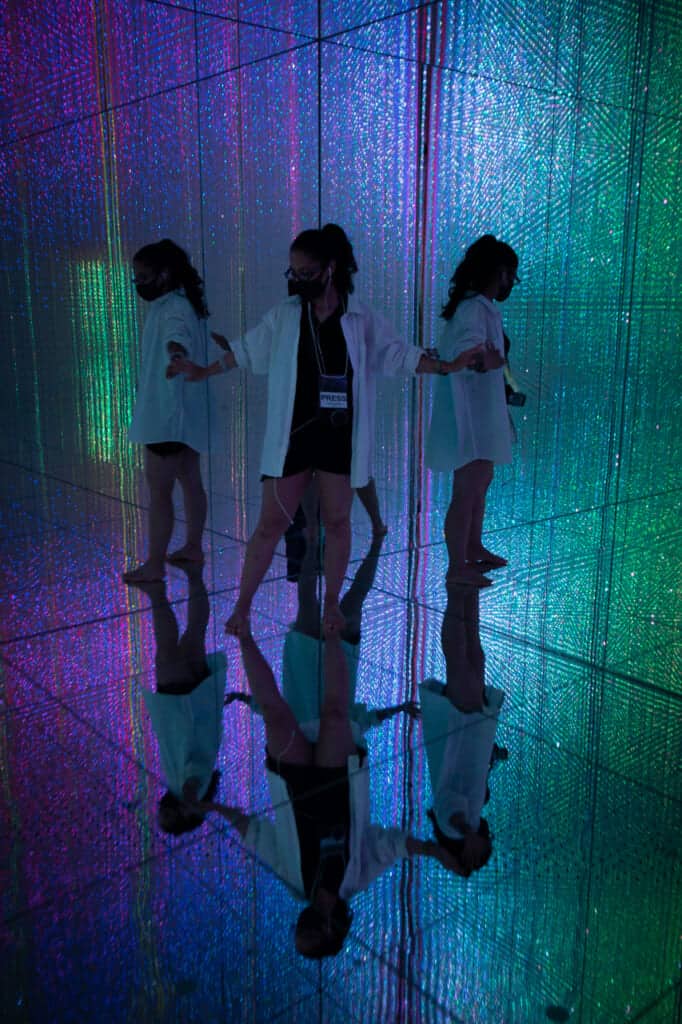 On the other hand, teamLab Borderless is based on exploration, and Planets is focused on sensations. For example, teamLab Planets offers the experience of walking barefoot or diving into the water, something that is not possible in teamLab Borderless.
As you can see, the choice between the two teamLab museums in Tokyo depends on your schedule. If you have plenty of time and don't mind crowds: teamLab Borderless. If you don't want to wait in line and crowds stress you out: teamLab Planets.
How to Get teamLab Planets
The closest train station to teamLab Planets is Shin-Toyosu 新豊洲駅 (Yurikamome Tokyo Waterfront New Transit Waterfront Line ゆりかもめ東京臨海新交通臨海線).
Additionally, Toyosu (豊洲駅) station (Tokyo Metro Yurakucho line 東京メトロ有楽町線) is a 10-minute walk away.
Is it Worth Visiting teamLab Planets on a First Trip to Tokyo?
Of course! The concept of body immersion is a unique experience that has revolutionized digital art. It is also the perfect place if you are looking for photogenic sites to share on social media. The location is also perfect since it is very close to the touristy Odaiba. Also, the opening hours are long, and the price is very reasonable. If you are in Tokyo, don't leave without visiting teamLab Planets. You will not regret it!