For Tokyoites born during the Edo Period, all they knew was peace. The warring period of competing samurai clans had come to an end generations before, and the all-powerful Tokugawa shogunate ruled Japan for over 250 years of peace during the Edo Period (1603-1867), instating Tokyo, then called Edo, as the country's capital. Currently, Tokyo is home to remnants of this peaceful period, plus a host of other unique experiences to add to your itinerary, such as candy art experiences and Japanese cooking workshops. To experience this, head to the Ueno (上野) and Asakusa (浅草) area on the east side of Tokyo.
Visit Tokyo's Golden Ueno Toshogu Shrine
Hidden in a corner of Ueno Park is the Ueno Toshogu Shrine (東照宮), an amazing golden shrine dedicated to Tokugawa Ieyasu, the first leader of the Tokugawa shogunate, known for uniting Japan and bringing an end to the warring period. This shrine is more impressive than the larger shrines and temples in the city and well worth the 500 yen fee to enter the temple grounds and get a closer look. This is due to the level of artistry involved in its construction, which hints at how Ieyasu was seen by the residents of Tokyo at the time. The shrine was originally built in 1627 by the son of Ieyasu, but in 1651 Ieyasu's grandson was in power and rebuilt the shrines both here and in Nikko into the magnificent constructions you can see today.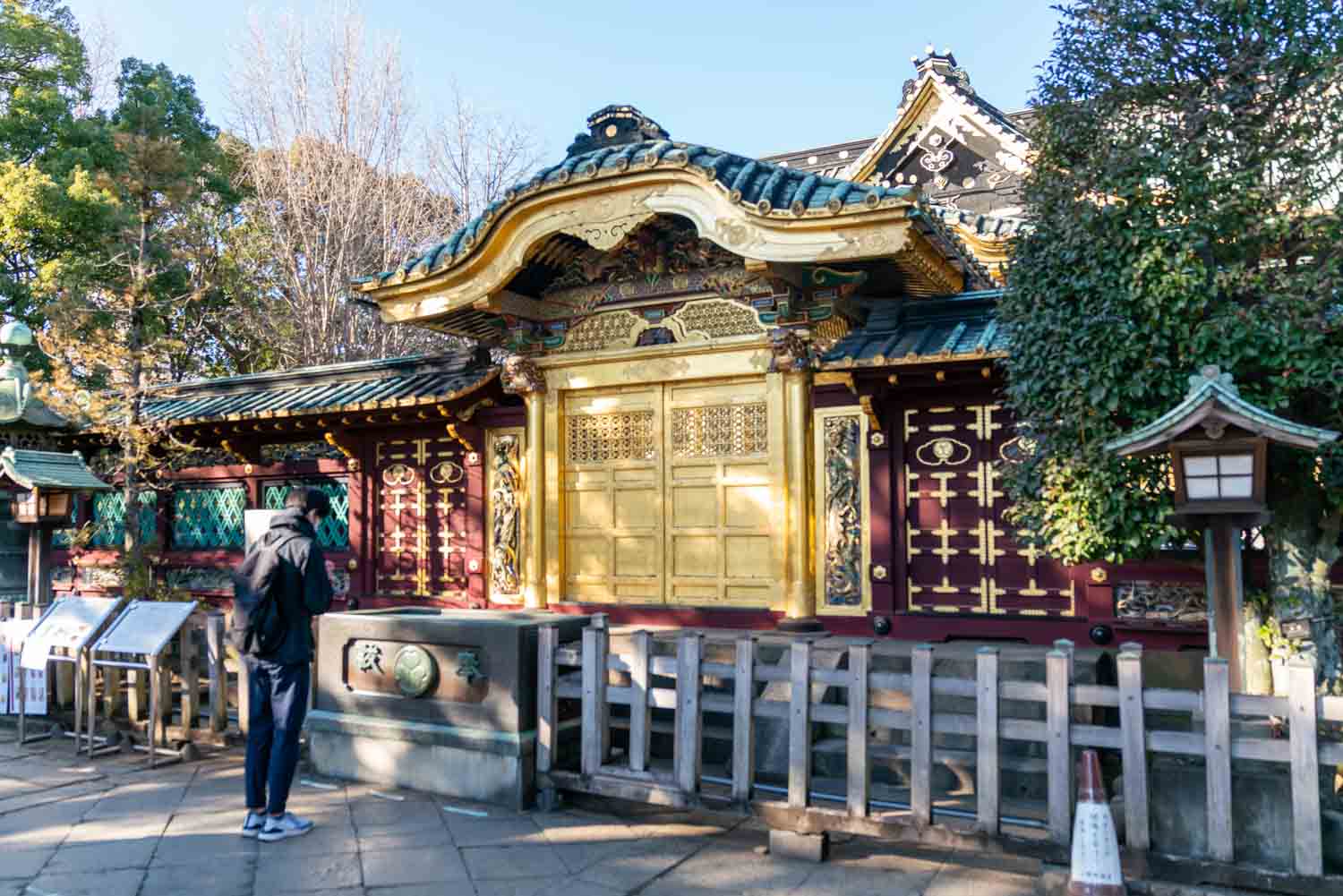 As you approach the shrine the first thing you will notice is the intricately decorated gate, covered in gold leaf. This gate, called the karamon (唐門), is only for members of the Tokugawa family to enter through, while others enter through a small gate on the right. Engraved to the right of the gate is a dragon rising, representing wealth and power, but it has its head down showing that it is also humble. Ieyasu saw others who had attained power become arrogant — which led to their downfall — so respect for others and an unpretentious, prudent attitude were hallmarks of his rule.
Once you enter the temple grounds, you'll see that no expense was spared, with intricately carved birds, foliage, mythical creatures, and landscapes just some of the few details throughout the shrine grounds. The entrance gate itself is just as exquisite — on either side is a carving made from a single piece of wood showing the fabled kankodori birds sitting on a drum.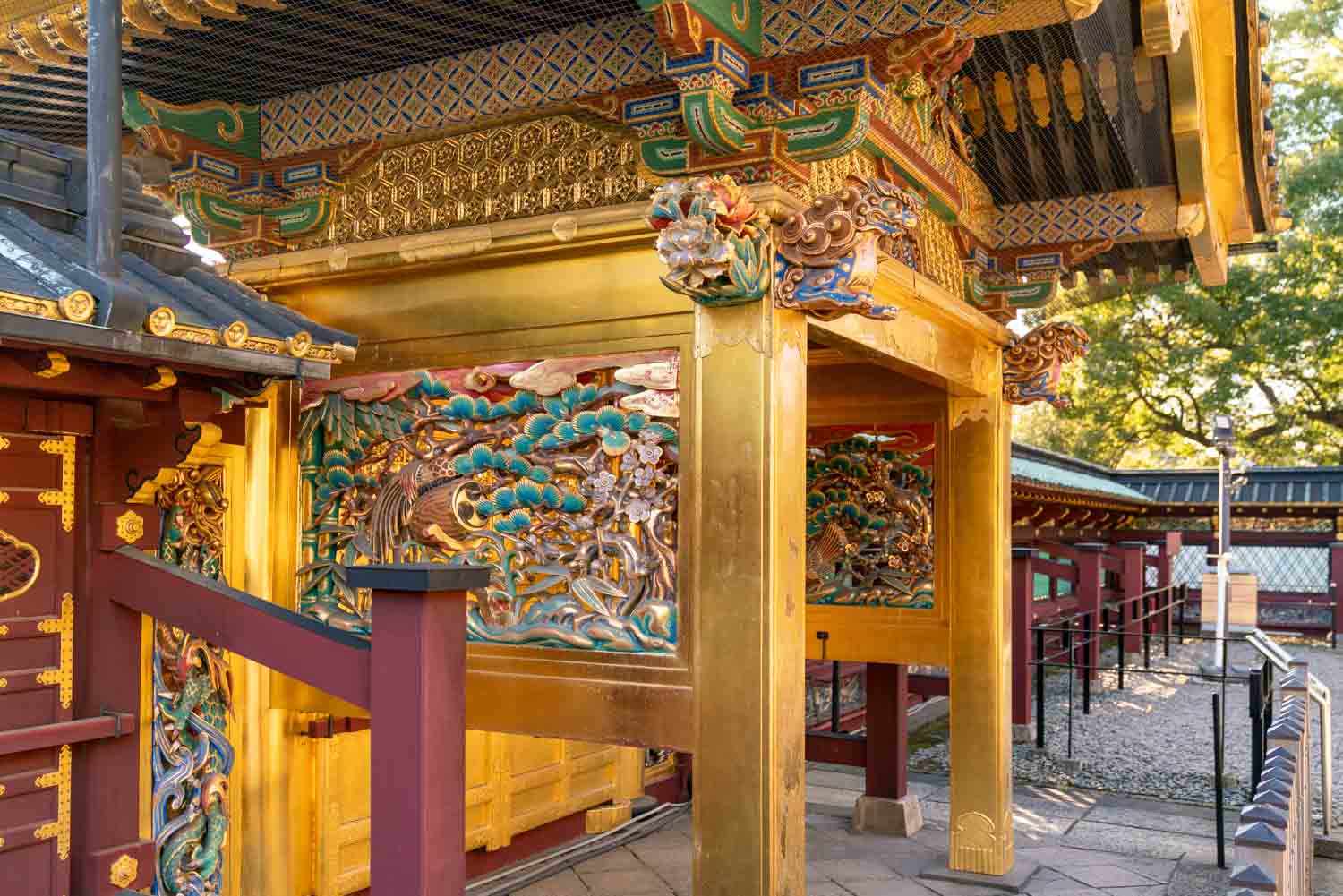 Originally taken from a Chinese legend, the drum was for citizens to strike when they were unsatisfied with how the country was being ruled.
Amezaiku: Try a Japanese Candy Art Workshop
Watching an amezaiku (飴細工) artisan sculpt an intricate candy figure would likely have been a fantastic performance for children of the Edo Period. Tezuka Shinri is a self-taught amezaiku artist and started Ameshin in 2013 after years of practice. Currently, there are two locations — a shop in Skytree Solamachi and a workshop in Asakusa where you can make your own Japanese candy art. It is a great experience and lots of fun, but it is deceptively tricky even though it looks simple enough! This is because the candy cools quickly, so you only have two to three minutes to complete your creation. We attempted to make rabbits, and even with two practice runs, the final product was not very rabbit-like.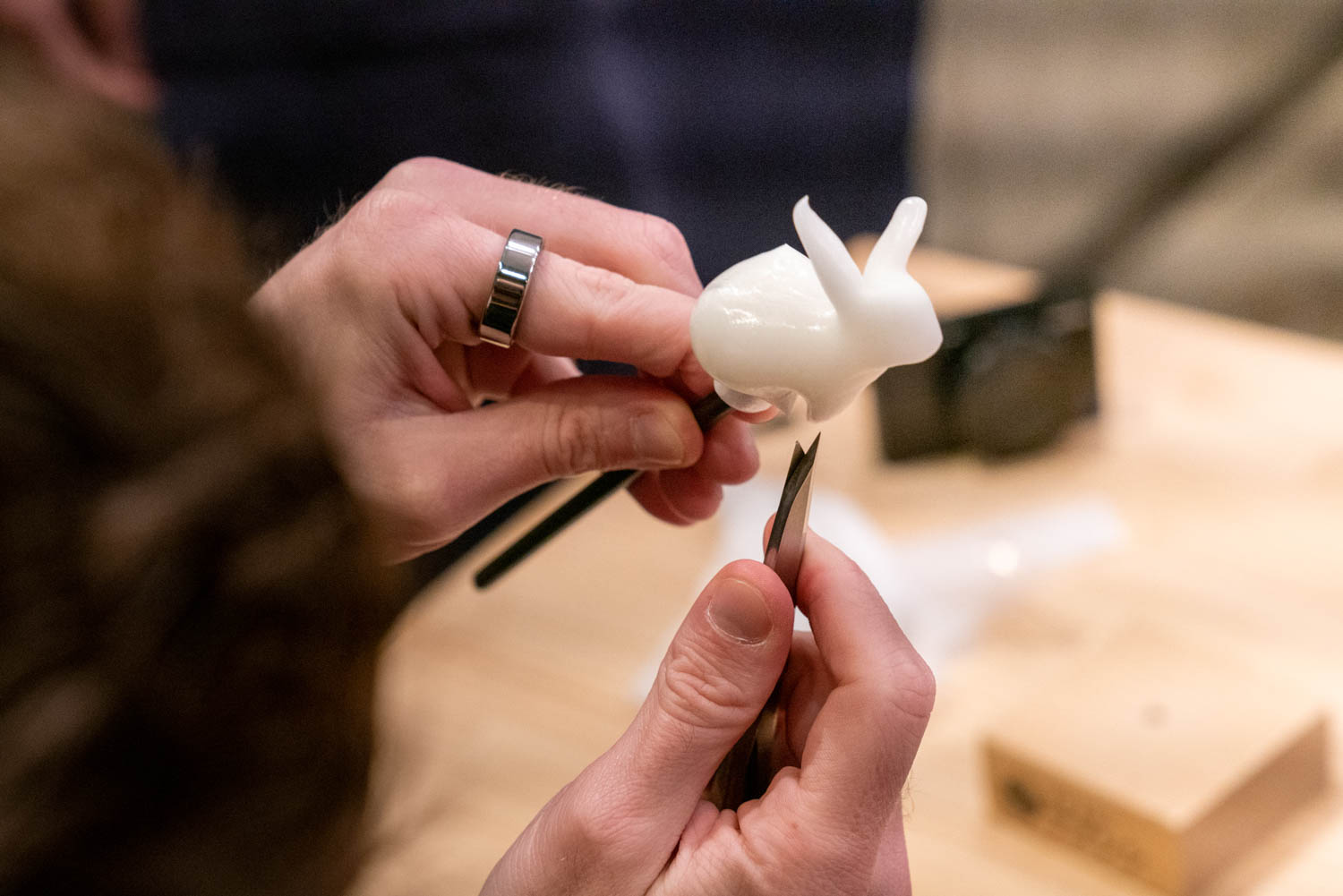 Isono Mikako has been working here for eight years and practices every day, but even she feels like she isn't skilled enough yet. "I love working here, but it's very hard," she explained with a laugh. To consistently make even one sculpture requires years of training, and it took a lot of work for her to be able to craft a goldfish, the reason why she wanted to start working here in the first place. However, just being able to watch her make it is worth the price of admission, as she skillfully manipulates the cooling candy, cutting and stretching it until it reaches its final form.
Chagohan Tokyo: Learn the Basics of Japanese Cooking
Connoisseurs of Japanese sake and tea, self-described foodies at heart, the Hirano's of Chagohan Tokyo (茶御飯東京) have been teaching guests the basics of Japanese cooking for eight years in their spacious cooking studio in Asakusa. Masahito is the school director and a soba-making grandmaster and can teach you everything you could want to know about the fundamentals of Japanese cuisine. The classes are customizable, catering to those who would like to learn everything from sushi, soup stocks, and ramen to vegetarian and vegan cuisine.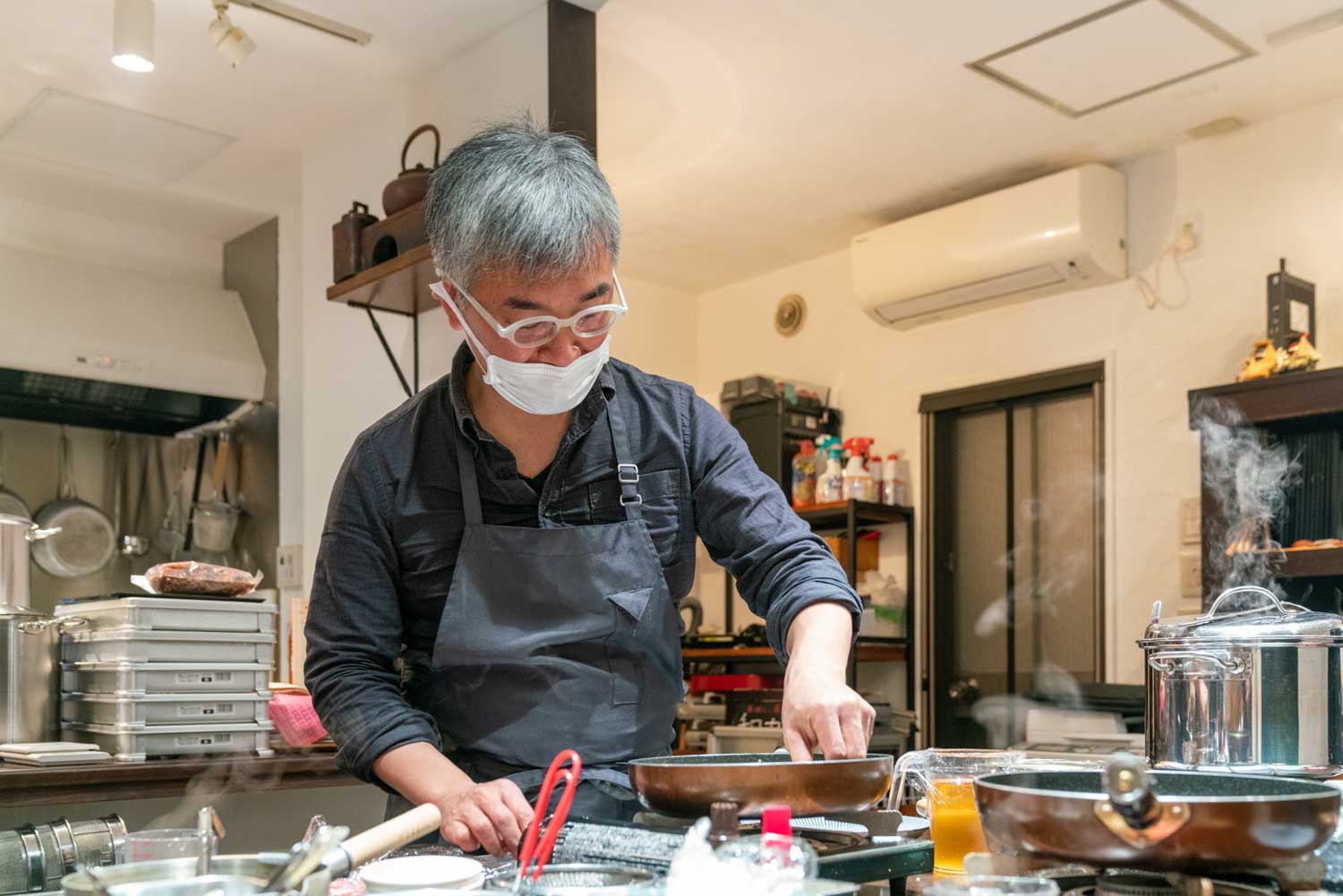 What Else to Do Outside Tokyo
If you would like to learn more about the turning points that make the Edo Period so interesting, head north of Tokyo and visit Aizu-Wakamatsu in Fukushima Prefecture and Nikko in Tochigi Prefecture. Aizu-Wakamatsu is a beautiful town known as the last stand of the Tokugawa clan. Nikko is famous for its incredible landscapes and sprawling temple complex dedicated to the Tokugawa clan. Both places can be easily visited in a couple of days, but I would recommend spending more time enjoying the areas, where you can catch glimpses of the power that the Tokugawa wielded during the Edo period.
Take the Train from Tokyo to Fukushima and Tochigi
You can get to Fukushima and Tochigi quickly and in style by taking advantage of Japan's dense network of trains. We took the Limited Express Revaty on the Tobu Line from Asakusa Station, which will get you to Fukushima Prefecture and Nikko directly, and is perfect for those not using a JR Rail Pass.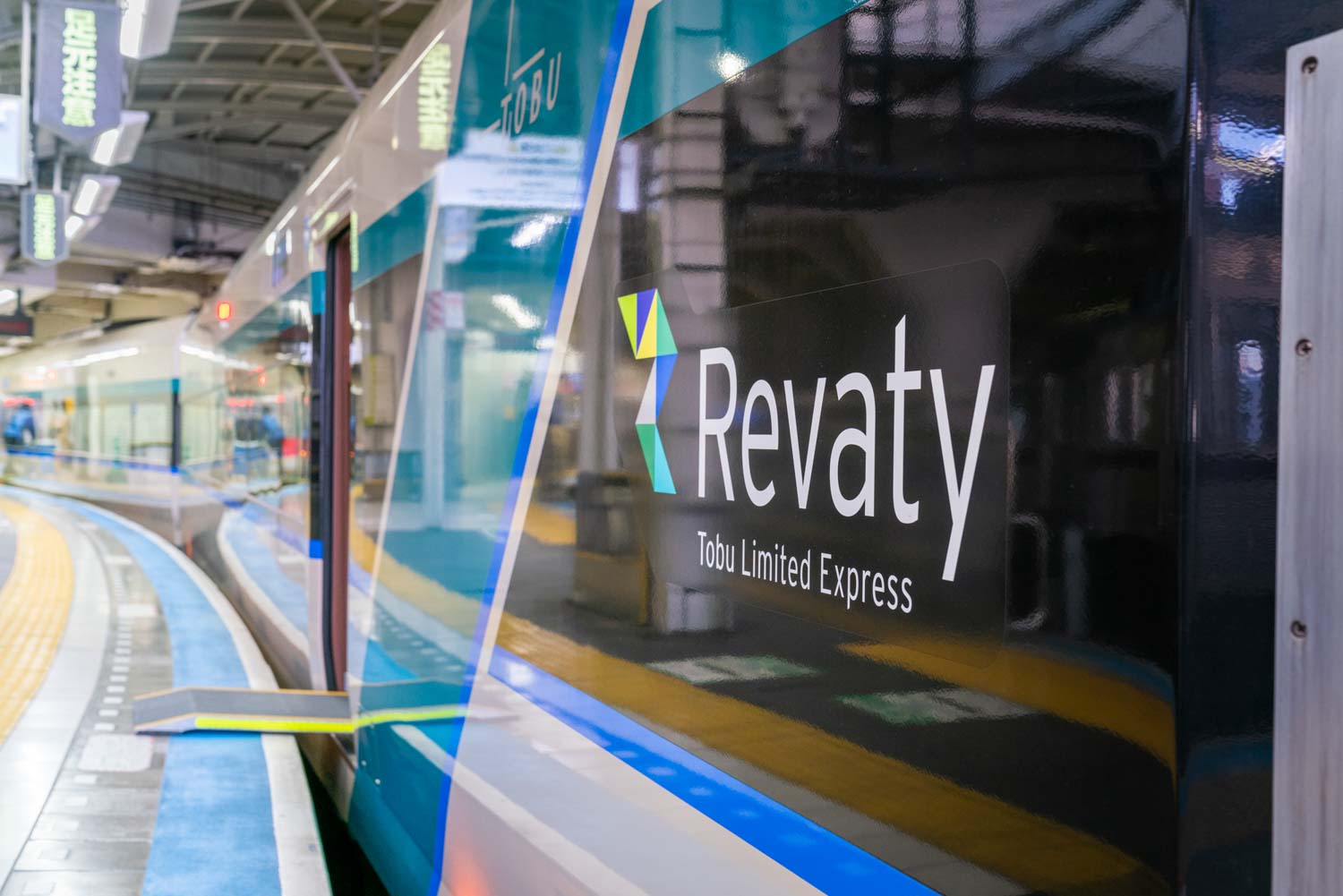 The Edo Era was 250 years of peace in Japan, overseen by the Tokugawa shogunate based in Tokyo. In the Ueno/Asakusa area on the east side of Tokyo, you can see the influence that the first leader Tokugawa Ieyasu had on Japan, make beautiful amezaiku candy sculptures popular at the time, and learn timeless Japanese cooking fundamentals.
Article sponsored by Kanto District Transport Bureau, Taito-ward, Tobu Railway, Aizu Railway and Yagan Railway