Sponsored by Niigata City
Niigata City, located in the prefecture of the same name, has one of the richest culinary cultures of Japan. With famous rice, sake, sea food, soy beans and fermented products (such as miso), the local specialties abound. I am sharing with you the best districts of the city to mingle with the locals and discover what makes the local culinary culture so unique.
A stroll on Pier Bandai, Niigata's permanent market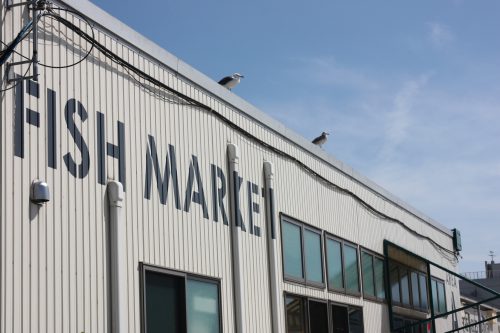 To stock up on fresh fish and slip through a crowd of Niigata locals, go to Pier Bandai! The place is home to a group of permanent markets, including a fish market, a fruits and vegetables market and a bakery, as well as a couple of restaurants to taste local specialties.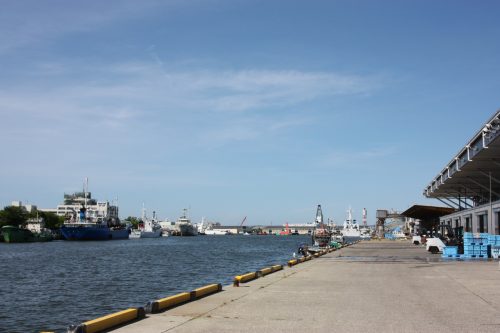 There are only a few meters separating docked fishing boats from market stalls. It doesn't get any fresher than this! Whole fish, selected pieces, shellfish, sashimi bento—everything is fished not far from here, off the coast of Sado Island, on the same day.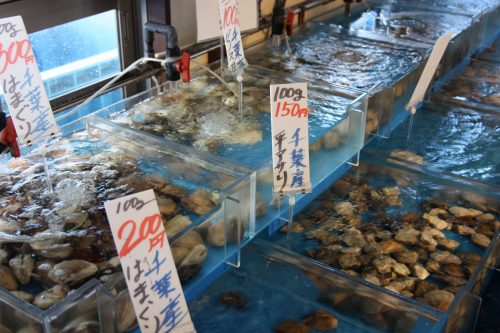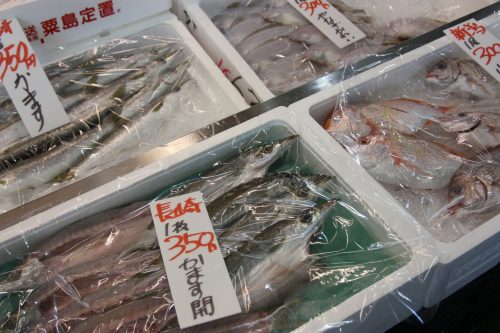 On the fruits and veggies side of the market, you can find ingredients in season as well as big bags of local rice.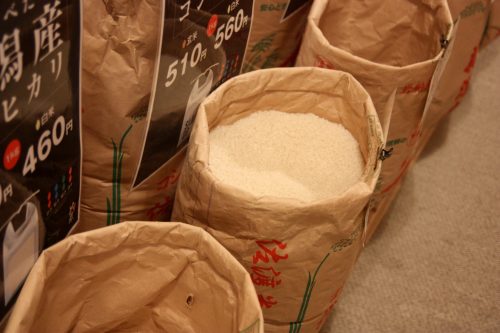 While it isn't anything like the atmosphere of European markets, the ambience is nonetheless very friendly. All the merchants are preparing their products with care, sometimes offering customers a taste. Grannies from the neighborhood navigate expertly from one stall to the next looking for products that they seem to know well. Kids want to taste everything and have fun watching the sea shells in the fish market basins.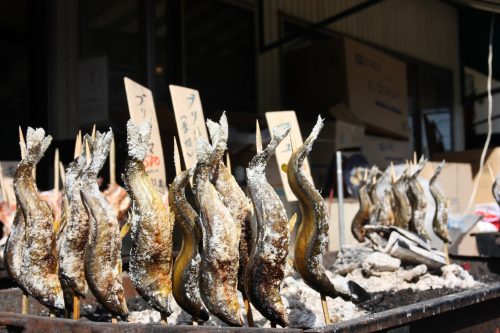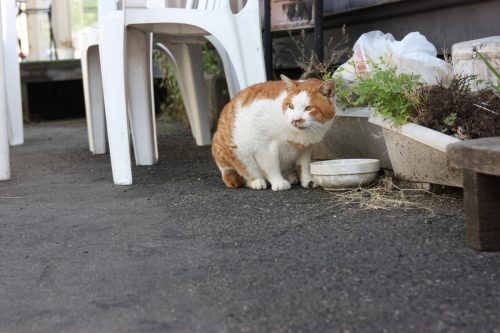 These markets are covered and from the outside simply look like regular supermarkets, not showing off any of the treasures they hide inside. Right outside the markets is a small square where people gather once they've finished shopping. That's where the ambience is in full swing. A few fish are mounted on sticks and grilled in the hot embers, garden tables with a few barbecues are laid out under parasols where families can cook and eat the fresh products they just bought, a couple of restaurants or simple stalls also offer their own specialties.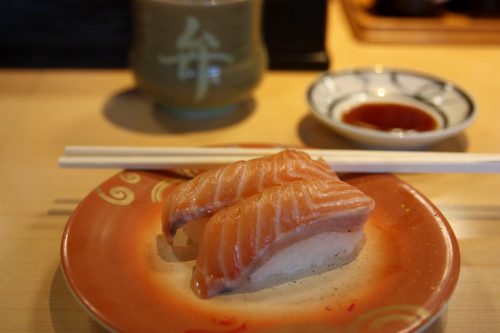 If just like me, all these food stalls have left you with quite an appetite, you will find plenty of options to satisfy your taste buds. I chose to go to the restaurant Benkei where you can buy sushi, prepared from the day's catch, from a conveyor belt. It is a rather busy place, enjoyed by locals and tourists alike, so expect to wait for a little before being seated (it only took me about 20 minutes). A ticket with a number will be given to you upon your arrival and you can then go and wait on a bench until your number's called. The way it works is simple: once seated by the counter with a nice view of the open kitchen and the sushi chefs at work, you simply have to pick any plate you wish that's passing by. An English menu is available to check the kind of fish used in the different sushi plate and you can also ask one of the chefs to prepare something for you if you don't see it on the conveyor belt. The fish is as fresh as it gets and melts in your mouth. Simply delicious. Once you are full, a waitress will come by and calculate the receipt based on the pattern design of the plates you chose, each of which corresponds to a different price. No unfortunate surprises here as the most expensive sushi only cost 500 yen.
Nuttari shopping district
It is then with a full stomach that I left Pier Bandai and its fresh fish and lovely merchants behind, and started a little walk to digest, heading towards Nuttari Terrace Street not far from the pier. During my trip to Niigata in June, the sun was up and the hydrangeas were in full bloom, which makes it all the more pleasant to stroll through the quiet streets leading up to the Nuttari district.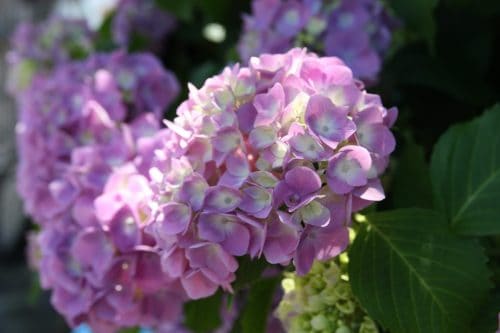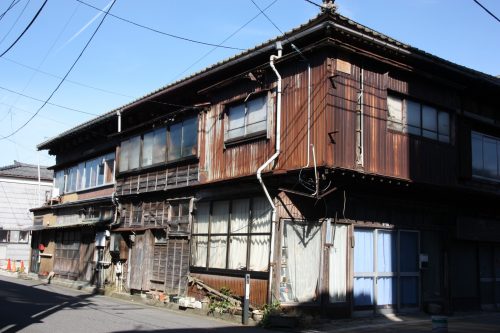 After a mere 15-minute walk through lovely streets, there I was in the rather hipster Nuttari Terrace: a street where many shops line up, with slightly rusty jug roofs but with cute storefronts.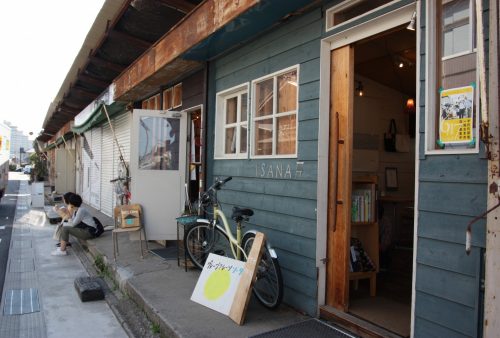 Once known as the Nuttari Market Street, it used to be a busy market up until the 60s. Later left abandoned, these small shops have been brought back to life since 2015 by young small business owners from the city and now are home to a library, a bakery, antique and ceramic shops and many more creative boutiques.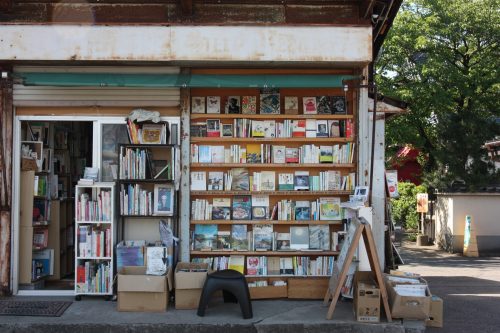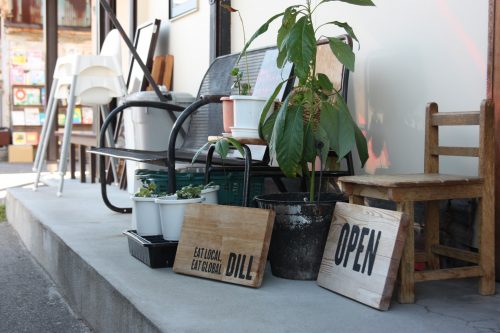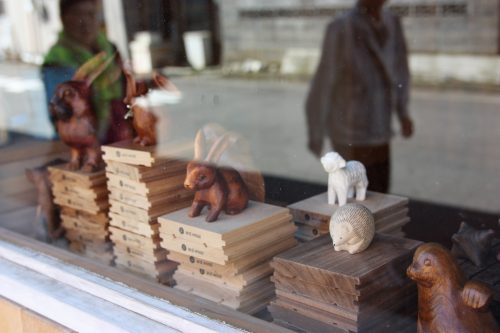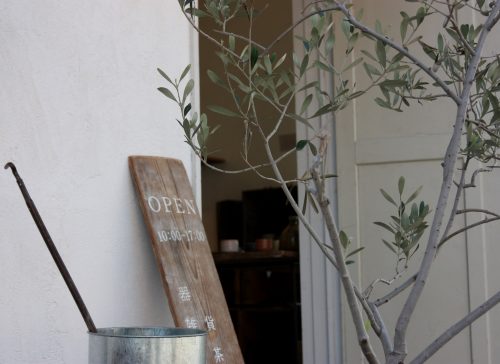 Just like Pier Bandai, this is a place to mingle with a crowd of locals. The atmosphere is very cozy and intimate as if every shop owner in the street was opening the door to their own home. If daily life in this district goes at a peaceful pace, a few events are organized on a regular basis. Like every first Sunday morning of the month, when a market is installed by the shops. Opening hours can vary from one shop to the other so for a better chance to have them all open the official website recommends visiting the district either on a Friday or a Saturday. I was there on a Sunday afternoon and even though not all the shops were open I could already find plenty to browse through.
Nuttari beer and Furumachi Kouji
Known not only for this lovely street with old-fashioned charm, Nuttari district is mostly famous for its expertise in fermentation. With the making of sake of course, but also miso, beer or even koji (the fungus used in the production of sake). To learn more about these specialties and to end a day spent immersing myself in Niigata's local life, I still had two addresses on my to-visit list: Nuttari Beer Pub and the Furumachi Kouji Factory shop.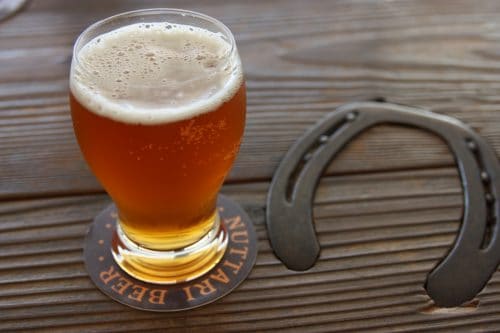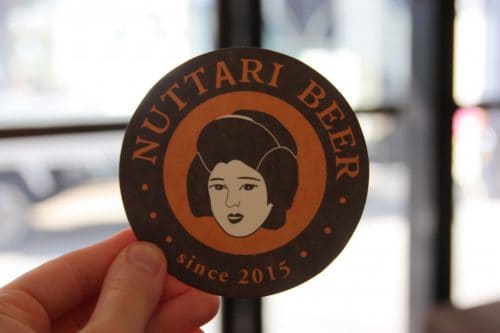 Nuttari beer pub is a small bar with just a couple of seats attached to the brewery of the same name. On the menu, there are about seven beers brewed on-site and a few snacks. Even though the names of the beers are written in English, their description in Japanese made it difficult to make a decision. But that was before both the staff and other customers lent me a hand! While the bartender offered me a sample to try some lager beer, my table neighbor recommended an amber beer named the Milky Pale Ale that I decide to order. Even though we didn't understand each other very well, the pub owner was eager to chat and offered me a few pickled vegetables. Nuttari is a small pub where you can spend a good time while sipping on a local quality beer!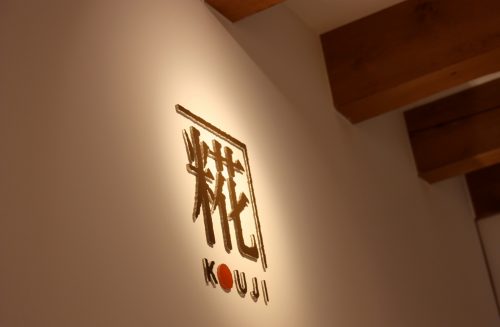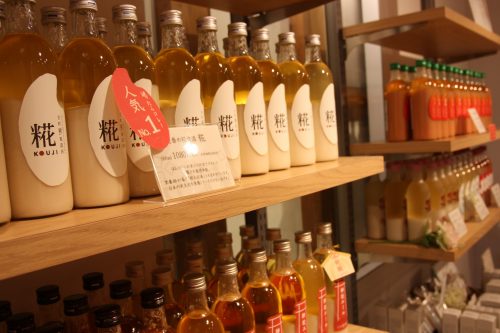 Last stop of the day, Furumachi Kouji Factory's beautiful shop. Located in a former warehouse that was entirely renovated, this shop with its modern and minimal decor offers many malted rice products to taste or to buy. Their main product: a surprising drink close to amazake (a sweet, milky and alcohol-free sake) that comes in many tastes. These flavors follow the seasons and regional flavors and can be drunk hot or cold. Among the different flavors, you can find soy milk, fruity options like yuzu (Japanese citrus), or more spicy options such as cinnamon and ginger. Along with this drink, you can find on the shelves a few cosmetics made from the same ingredients with equally well-designed packaging.
If you still have some time left to wander around, feel free to drop by the shop next door specializing in miso products. Or if like me, you need to catch a train from Niigata Station, it is only a 15-minute walk from there, mostly straight ahead, with your arms filled with local souvenirs.
Reaching Niigata
From Tokyo: The trip from Tokyo to Niigata can be easily made via the Joetsu Shinkansen Line in about two hours.
From Kanazawa: You will need around three hours and 30 minutes to reach Niigata from Kanazawa Station via the Hokuriku Shinkansen Line, with a change in Takasaki.
Practical information
You can go from Niigata Station to Pier Bandai, then from Pier Bandai to the Nuttari district and back to the station all by foot. Only 10 to 15 minutes of walking are needed to travel between each of these destinations.
Pier Bandai's website (in Japanese). Open everyday from 9:00 to 22:00.
Nuttari Terrace Street's website (available in English). Opening hours vary from one shop to the other. Recommended visiting on Fridays and Saturdays.
Nuttari Beer's Facebook page (in Japanese). Closed on Mondays, Tuesdays, and Wednesdays. Open from 17:00 to 21:00 on Thursdays and Fridays, from 13:00 to 21:00 on Saturdays and from 11:30 to 16:30 on Sundays.
Furumachi Kouji's website (in Japanese). Open from 10:00 to 17:00 on weekdays and from 10:00 to 18:00 on weekends and holidays.
Do you need more information? You can find up-to-date information on Niigata's history, main tourist attractions, accommodations, gastronomy and transportation right here.