Sponsored by BANDAI
Personally, the Warring States period is extremely fascinating and I hope that the extraordinary lives that these five famous samurai held and the overall historical period is as interesting to you as it is for me. The backstory of the man behind Osaka Castle and timeline of the castle itself can really express the value of remembering the past. With that, I am excited to see that those five samurai have their own figure. Now, only one question remains, how to get them?
Seeing as we just talked about Osaka Castle, I'd like to show you exactly how to buy one of these awesome figures at the itself. One of the machine will be on the first floor of the Osaka Castle Museum Shop. In case you won't be visiting the Kansai area or just won't be able to see the castle, there will be list of other locations where you can get the figures at the end of the article.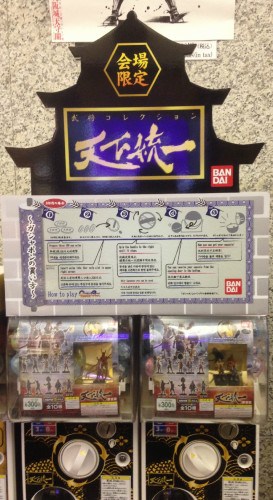 1.Find Gashapon
First, an introduction to the mechanism for those who aren't familiar with it. The figures are inside of something called a Gashapon, which is basically a vending machine that dispenses toys in a capsule. I'll be showing how to use one of these specifically for the Bandai samurai collection featured in these past articles!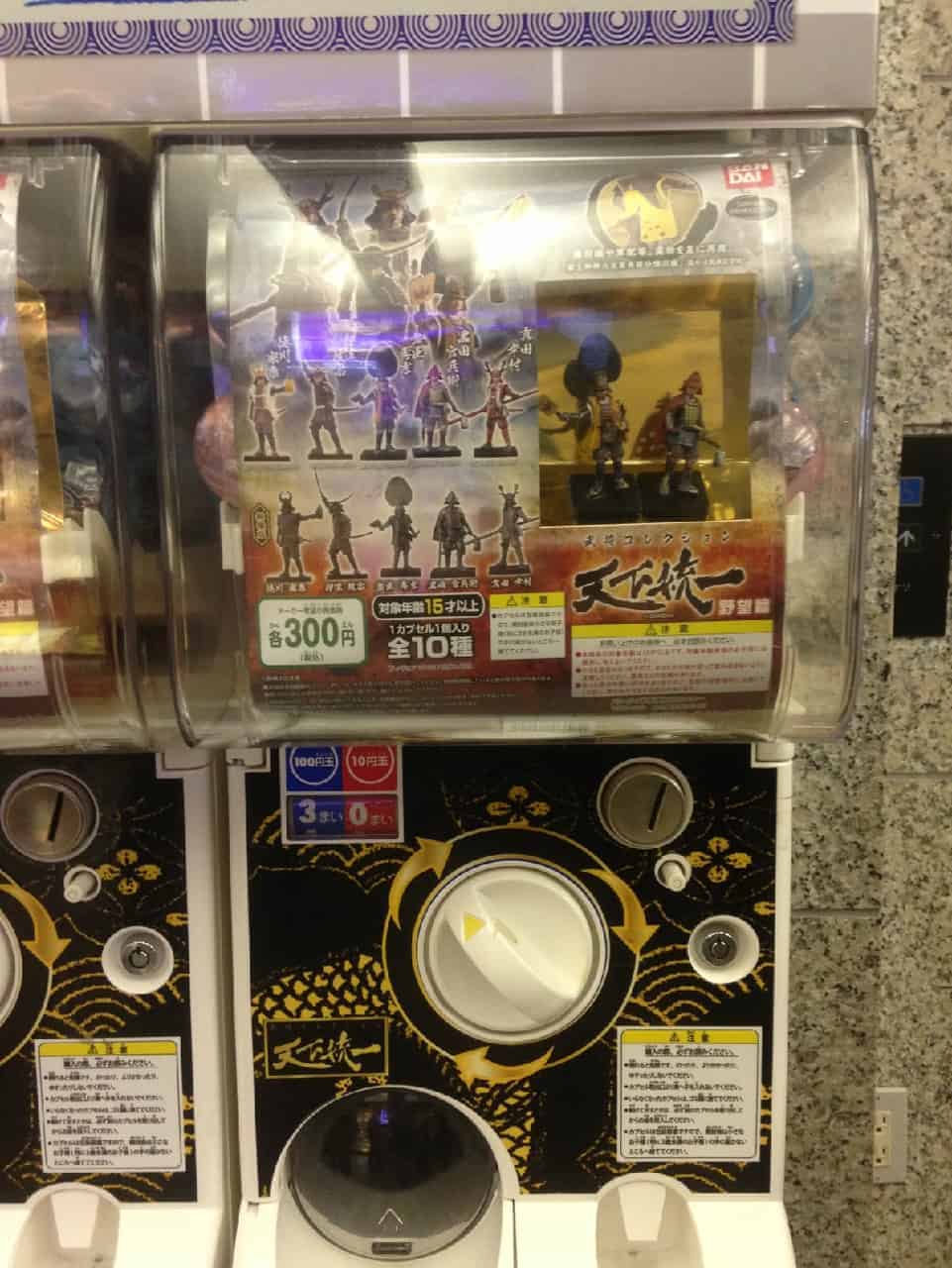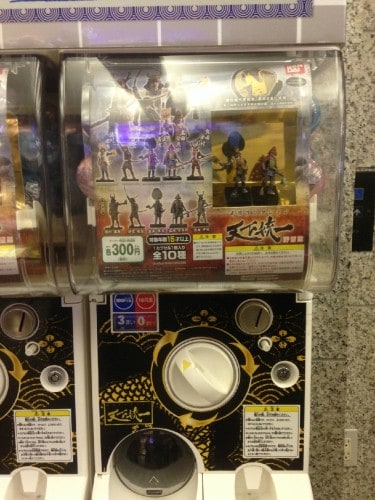 2.Insert Coins
After that, it's extremely important to remember to have the exact coinage on you. Not in any assortment either, exact change in 100 yen coins. Prices range depending on the Gashapon and what's inside. Needless to say, the price goes up as overall quality of the prize increases. Remember, for this Gashapon product, you'll need three 100 yen coisn, the other four 100 yens coins exactly.
Note: Prices may vary by the Gashapon product.
3.Twist the lever
You'll put that money into the slot and twist it right 360 degrees.
Just like a childhood gumball machine.
The prize has dropped into the slot at the bottom left of the machine. Now, reach in and claim your prize!
4. Take the Capsule
If you have a little trouble opening the capsule, find the little lock-like mechanism on the side and pinch that in, then open it up.
5. Take out the Figure then assemble it
An interesting part of this Gashapon is that you get to put this one together!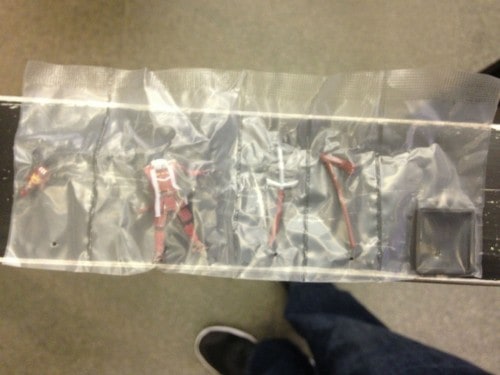 6. Take a picture in front of  the castle!
Look! It's Sanada Yukimura, back to defend Osaka Castle!
I hope that you enjoy finding your favorite hero from the Warring States period!
Where to get it:
Osaka castle:
The museum shop of Osaka castle
       Address: 1-1 Osakajo, Chuo-ku, Osaka 540-0002,Osaka Prefecture
Himeji Castle:
Inside of Himeji Castle: Nishinomaru Shop
Inside of Himeji Castle: Himeji Tourism and Convention Bureau Shop
Kakiuchi Store
Address: 68 Hommachi, Himeji 670-0012, Hyogo Prefecture
Hikone Castle:
Inside Hikone Castle: Honmaru Store
Inside Hikone Castle: Kane-no-maru Store
Address: 1-1 Konkicho, Hikone 522-0061 , Shiga Prefecture
Nijo Castle:
Nijo Castle Shop
Address: 541 Nijojo-cho, Horikawa-nishiiru, Kyoto 604-8301, Kyoto Prefecture
Ueda Castle:
Ueda Castle Tourism Hall
Address: Ninomaru, Ueda 386-0026 , Nagano Prefecture
Gifu Castle:
Kinkazan Ropeway Mountain Base Shop
Address: 18 Tenshukaku, Kinkazan, Gifu, Gifu Prefecture
Odawara Castle:
Castle Tower Shop
Address: 6-1 Jonai, Odawara 250-0014, Kanagawa Prefecture
Marutake Industry Chiyoda Store:
1st floor of shop in Chiyoda
Address: 2-1-15 Sotokanda, Chiyoda 101-0021, Tokyo Prefecture
Tokyo Sky Tree:
4th floor of Sengoku Dama Shop
Gotochi Pins Plus
Address: 1-1-2 Oshiage, Sumida 131-0045, Tokyo Prefecture
■Official Site