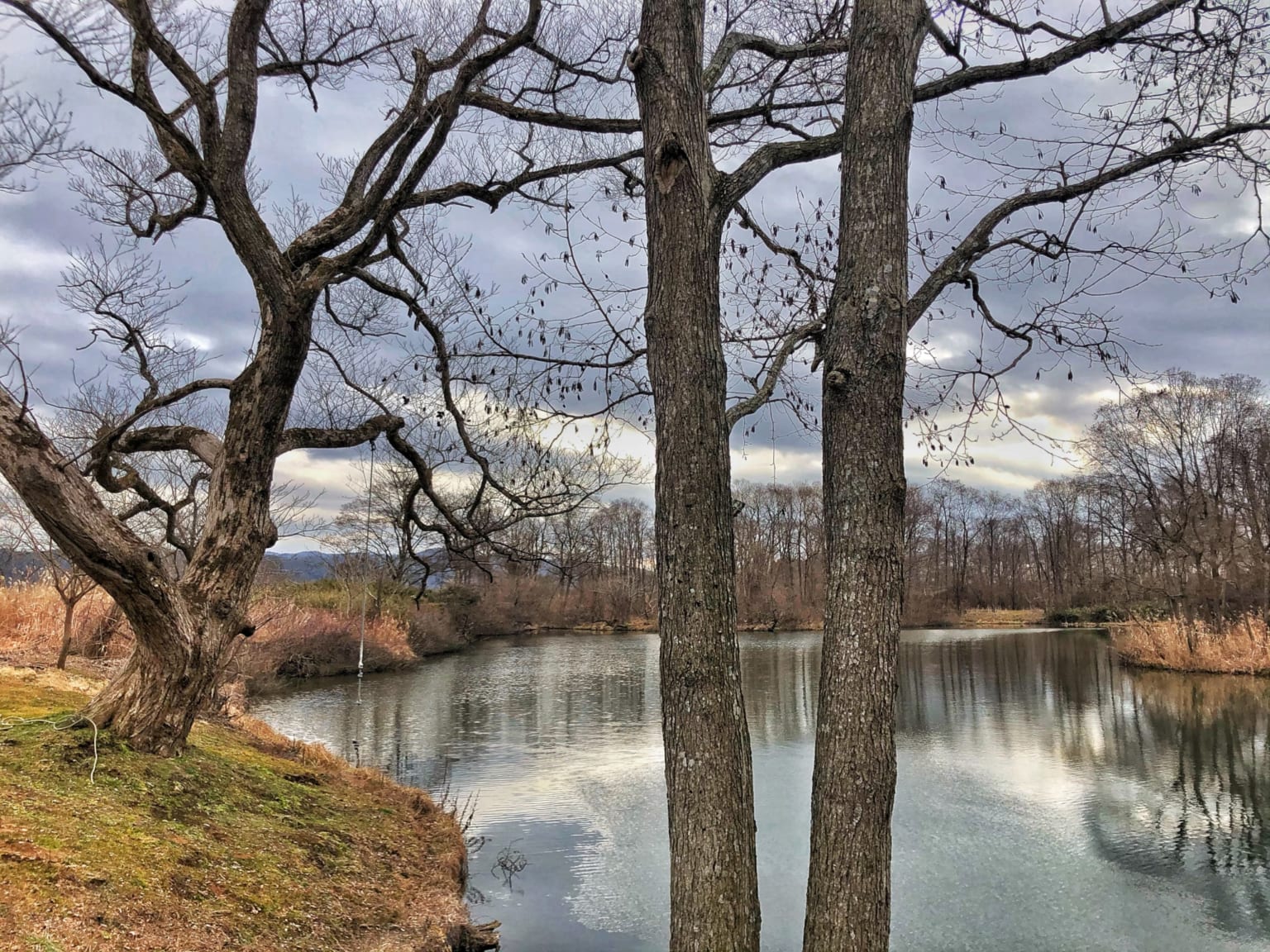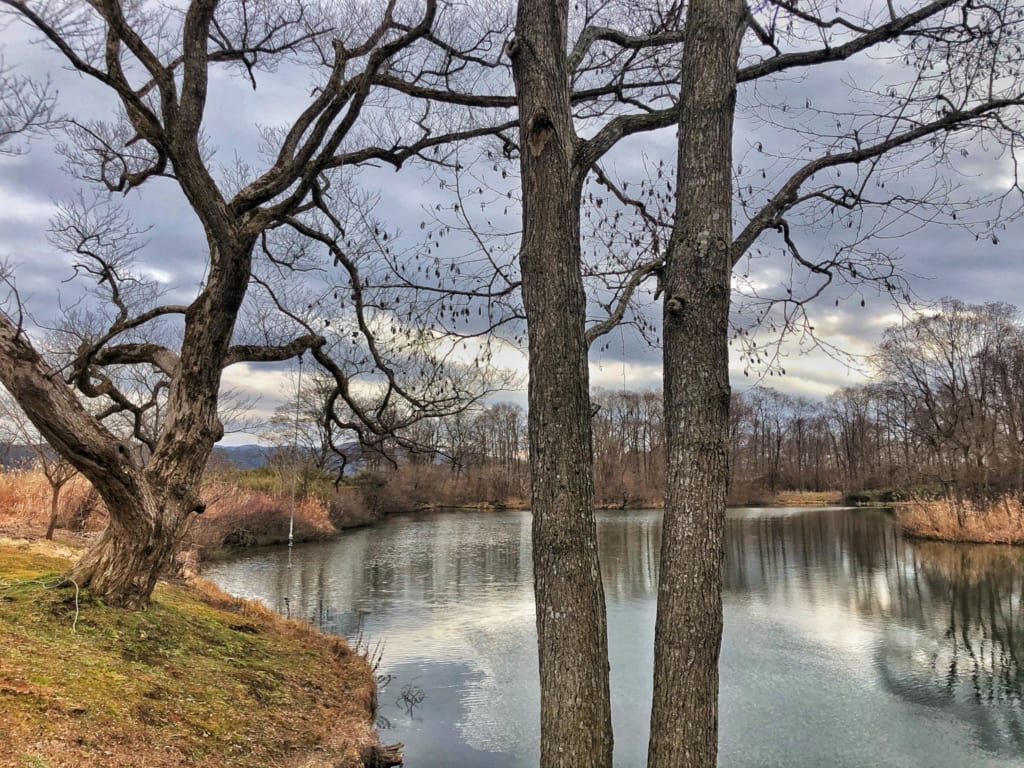 A little over 2 hours from Tokyo lies Iwate Prefecture in the Tohoku region of Japan. Home to vibrant nature, historical and cultural sites, mouthwatering food and delicious sake, it is a delightful escape from the hustle and bustle of city life.
There are four distinct areas of Iwate; the urban capital of Morioka in the northwest and the picturesque coastline of Miyako City in the northeast. In southeastern Iwate, you can find Tono, famed for the 'City of Folklore' and in the southwest is Hanamaki, with its many historical and cultural sites, a plethora of steaming onsen and various sake breweries.
It was in Hanamaki where I was fortunate to spend a weekend experiencing the culture, the onsen, the beautiful nature, participating in a wanko soba experience and learning about sake.
Hanamaki Onsen Area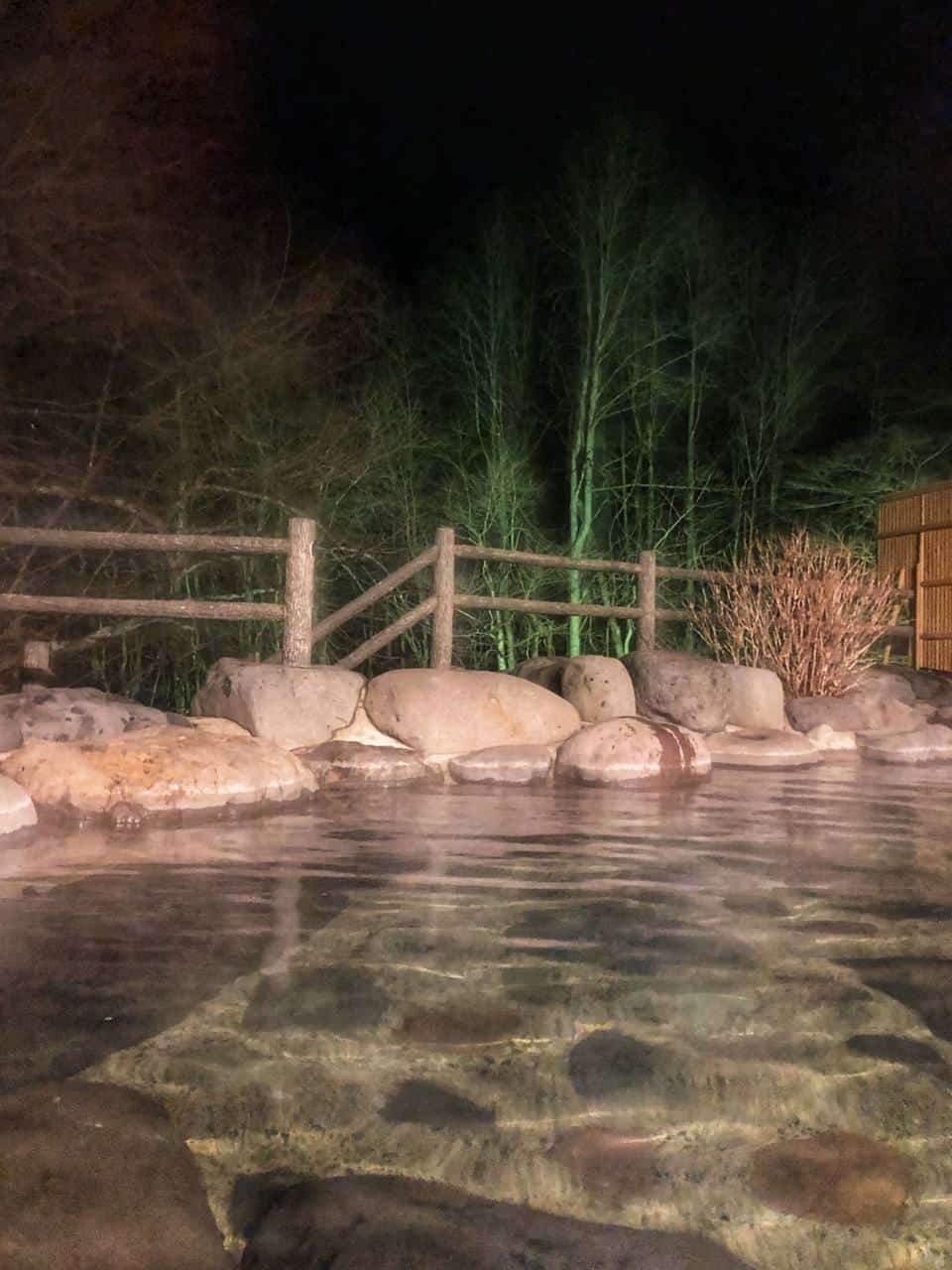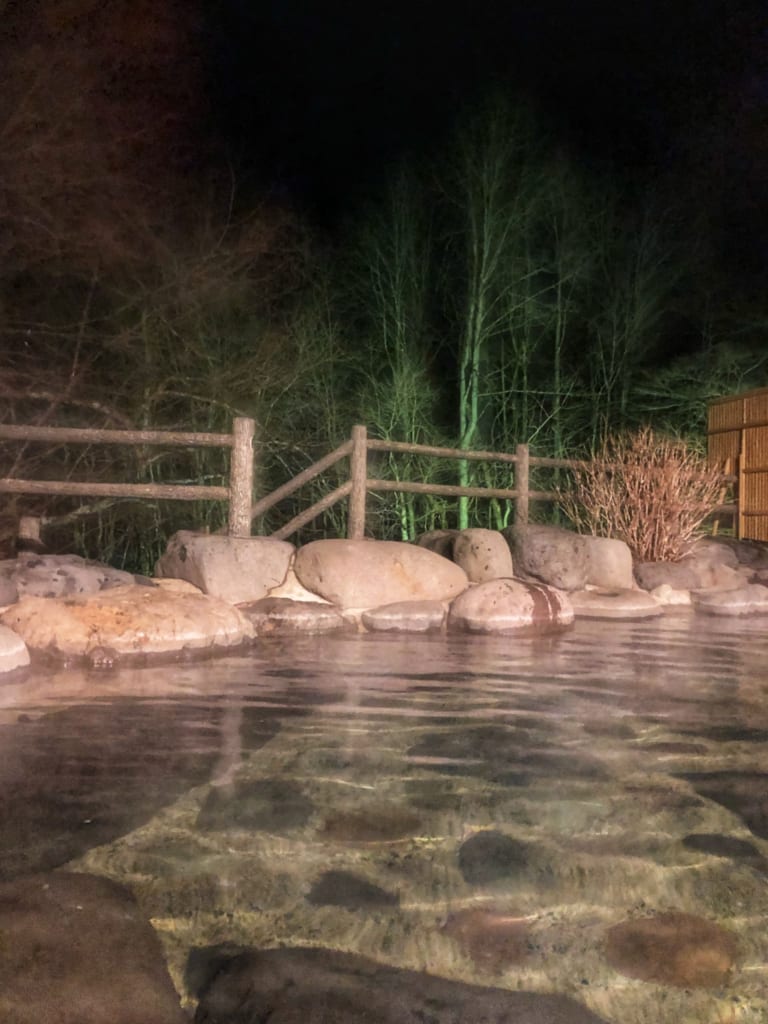 Hanamaki is famed for its various alkaline onsen hot springs. An onsen that has alkaline waters is silky smooth to the skin and is generally odourless. Japanese women prefer not to rinse away alkaline waters after relaxing in the onsen, as it is believed that the water helps with exfoliating the skin and removing spots. Alkaline water, is often called "Bijin-no-yu (onsen of beautiful ladies)" for this reason.
In Hanamaki, I stayed at perhaps what may be the most beautifully crafted ryokan I have ever stayed at in Japan. Yamanogami Onsen Yuukaen is a historical onsen ryokan located in the centre of the Hanamaki onsen area, by the Toyosawa river. It has one of the largest open-air alkaline baths. However, what makes Yuukaen really distinct compared to other ryokan in Japan, is its architecture. The buildings are crafted in the ancient kingumi style of Japanese carpenters. Kingumi is the style of architecture used to build Japanese temples and samurai buildings, in which no nails or bolts are used. The pieces of wood are cut to fit perfectly together like a puzzle.
A Fulfilling Meal of Wanko Soba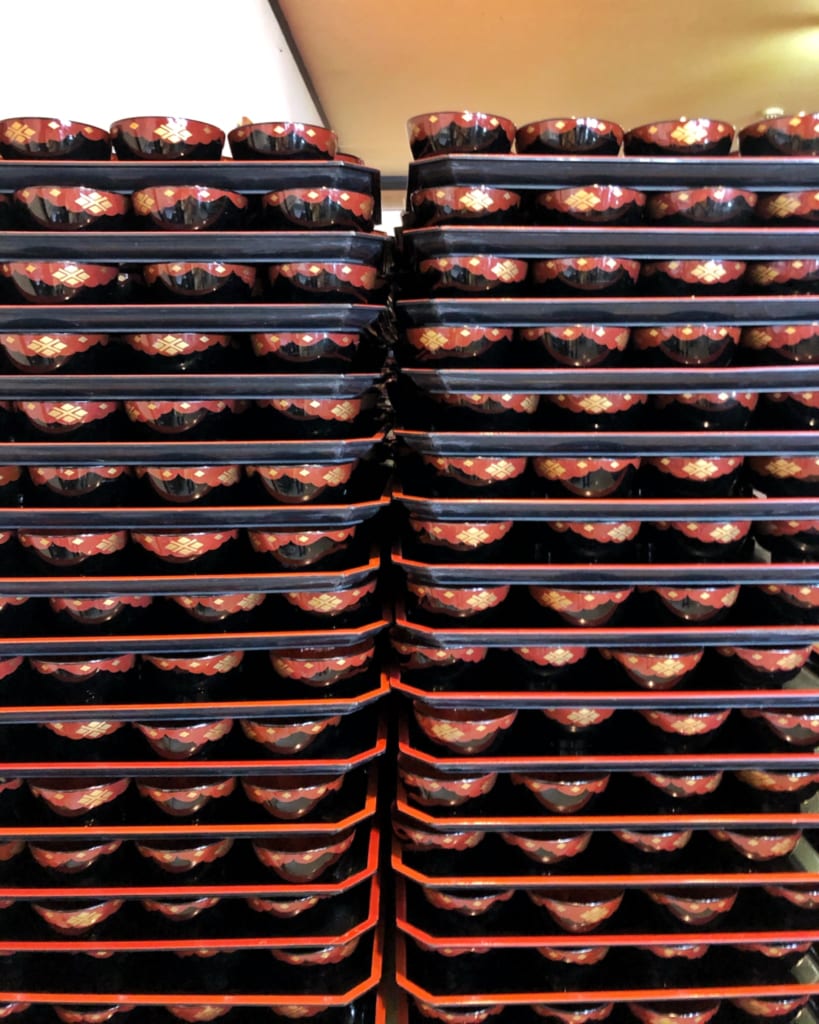 Every city in Japan has a dish or two that they are renowned for, and in Hanamaki one of them is wanko soba. Wanko soba is the serving of multiple small bowls of soba paired with seasonal pickles. In this soba experience, you consume your noodles at constant pace. As soon as you finish one bowl, another is instantly placed in front of you to eat. There is no pause or rest between bowls. Presently in Japan, you will probably see wanko soba being used in speed-eating competitions on Japanese variety game shows. Historically, it holds a more honourable meaning than an eating competition. Legend has it that wanko soba was served to visiting daimyo (feudal lords), and that to not offend, small bowls were constantly given until the daimyo himself decided he had eaten enough. This would be indicated when the daimyo replaced the lid on the soba bowl.
A Touch of Sake Lore
I've always loved sake, however, I've always been blissfully ignorant of the nuances, history, and craftsmanship of the liquor. Though there are many sake producing regions, also known as Toji Guilds, the three most famous are the Tanba Toji of Hyogo Prefecture, the Echigo Toji of Niigata Prefecture and the Nambu Toji of Iwate Prefecture. In total there are currently over 30 Toji Guilds in Japan.
The Travelling Toji Masters of the Nambu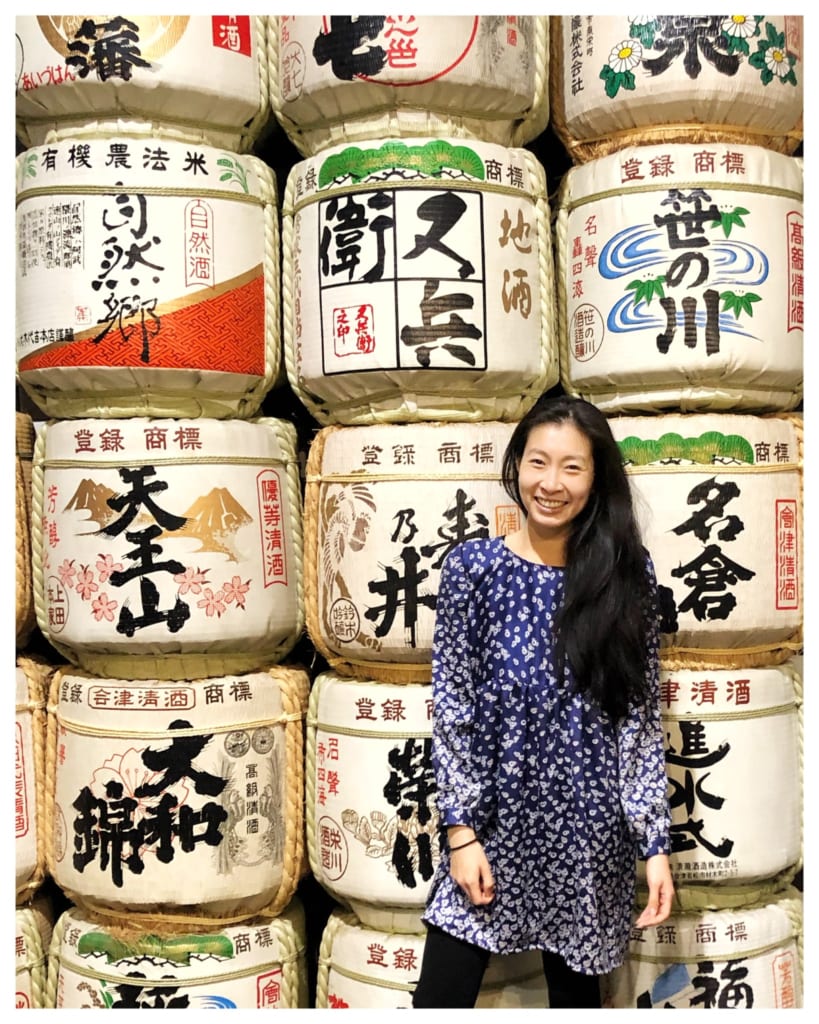 The title of toji refers to the Master Brewer of a sake brewery. The toji is the individual responsible for every aspect of the brewing process, starting with determining what type of sake rice is purchased and on through every step thereafter. In a sake brewery, there is only ever one toji. Historically, the toji and kuramoto (Brewery Owner) were always two separate individuals; however, over time those lines have been blurred depending on the brewery.
When I first learned about the toji, an image of travelling journeymen from the olden days formed in my mind. Traditionally, sake is only brewed in the colder months, so during Summer and Autumn, the toji would work elsewhere on farms, only returning to the breweries to check on progress and storage conditions. Toji would also help establish new breweries and teach brewing methods by travelling around the country.
The Nambu Toji has roughly 400 toji under them and is one of the largest Toji Guilds in Japan. Whilst in Hanamaki, I visited the Nambu Toji Museum and was astounded to realise how widely dispersed their toji are. They are responsible for the creation of many delicious sake from all over the country. It was very interesting to realise that so many sake breweries in Japan have roots in the brewing techniques of the Nambu.
The Nambu Toji Museum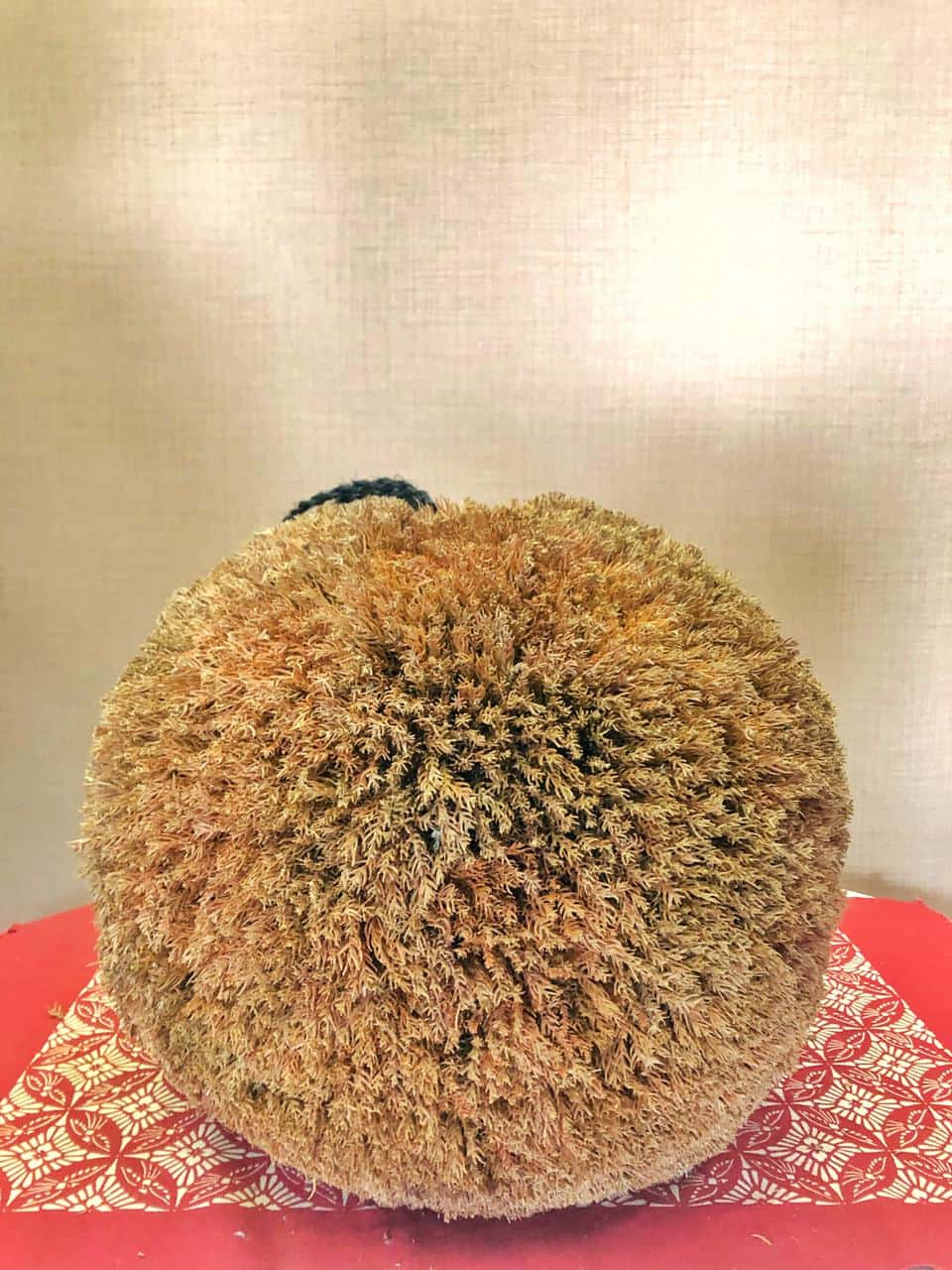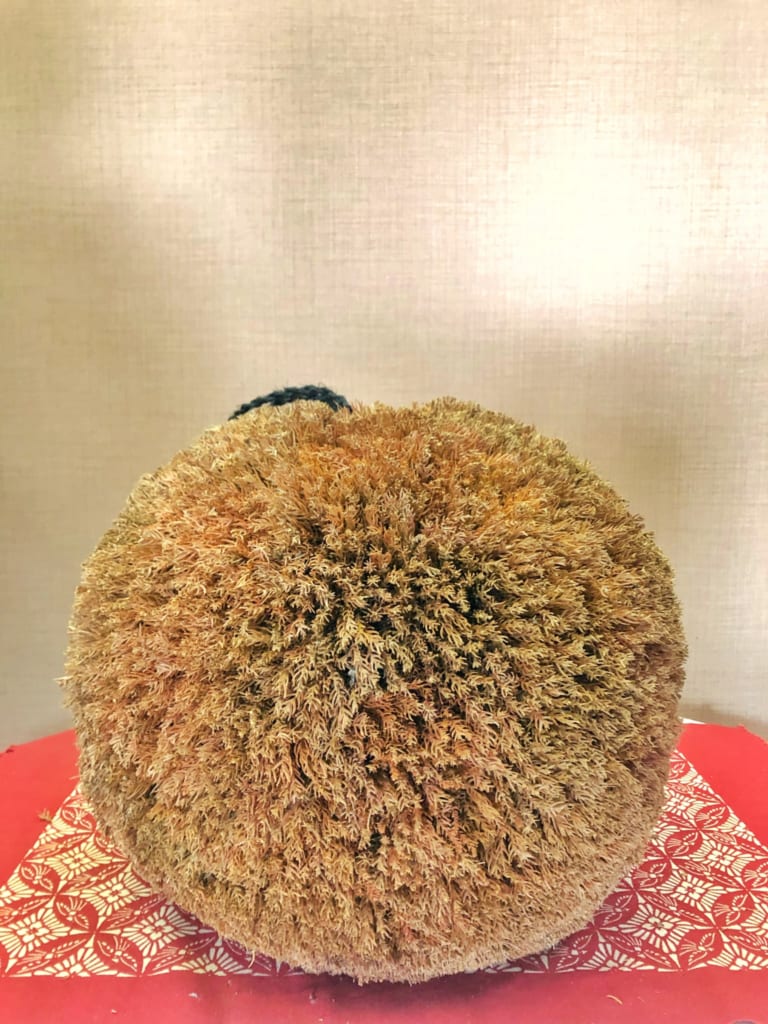 Located a short drive from JR Ishidoriya Station, the Nambu Toji Museum is the perfect starting point to train your palate on the intrinsic flavours of sake and learn about its history. The museum itself is a perfect showcase for the sake brewing process as well as containing installations showcasing various historical items. At the interior entrance of the museum, is a sugidama, a large ball comprised of balled up cedar branches. Originally green when made, when the sugidama turns fully brown, it means that the good sake is nearly ready! They are traditionally hung from the outdoor awnings of breweries. Inside the museum, you can do a bit of cosplay and don the traditional garb of the sake workers. For me, my favourite aspect of the museum was viewing all the various sake barrels decorated in their beautiful artwork.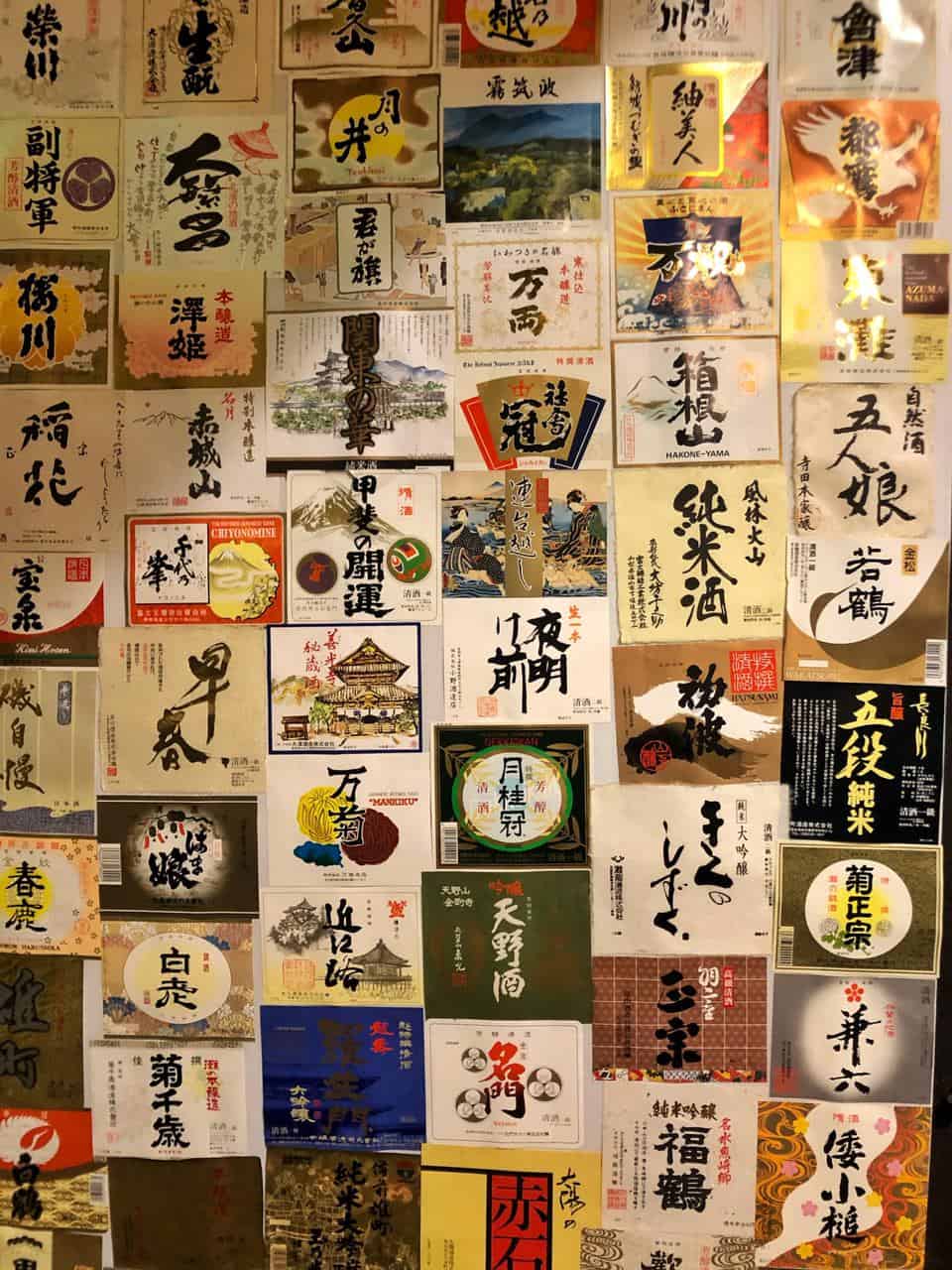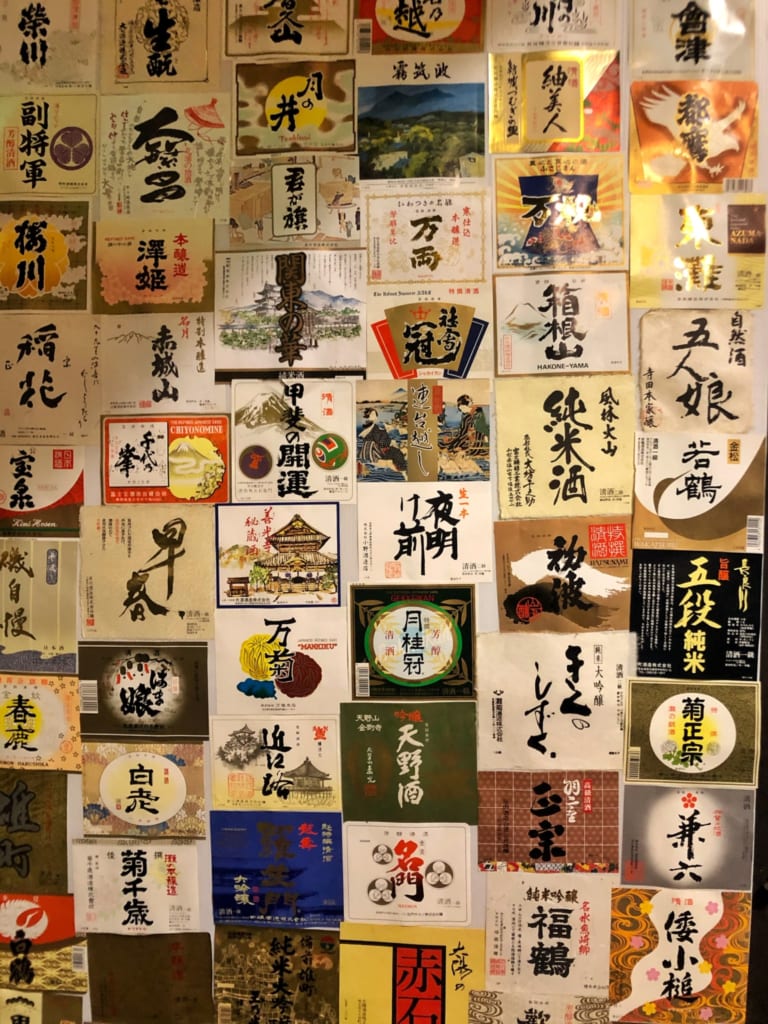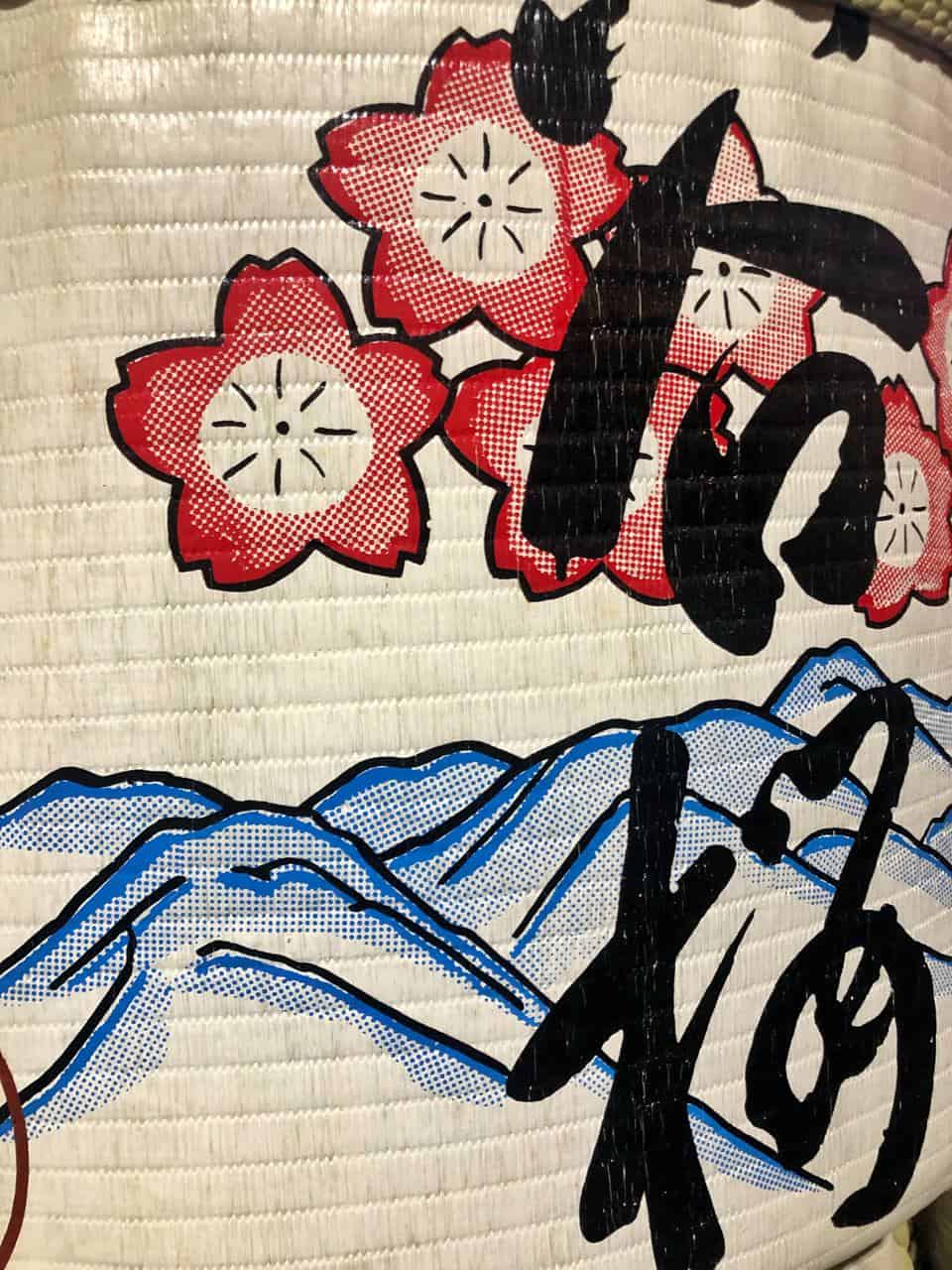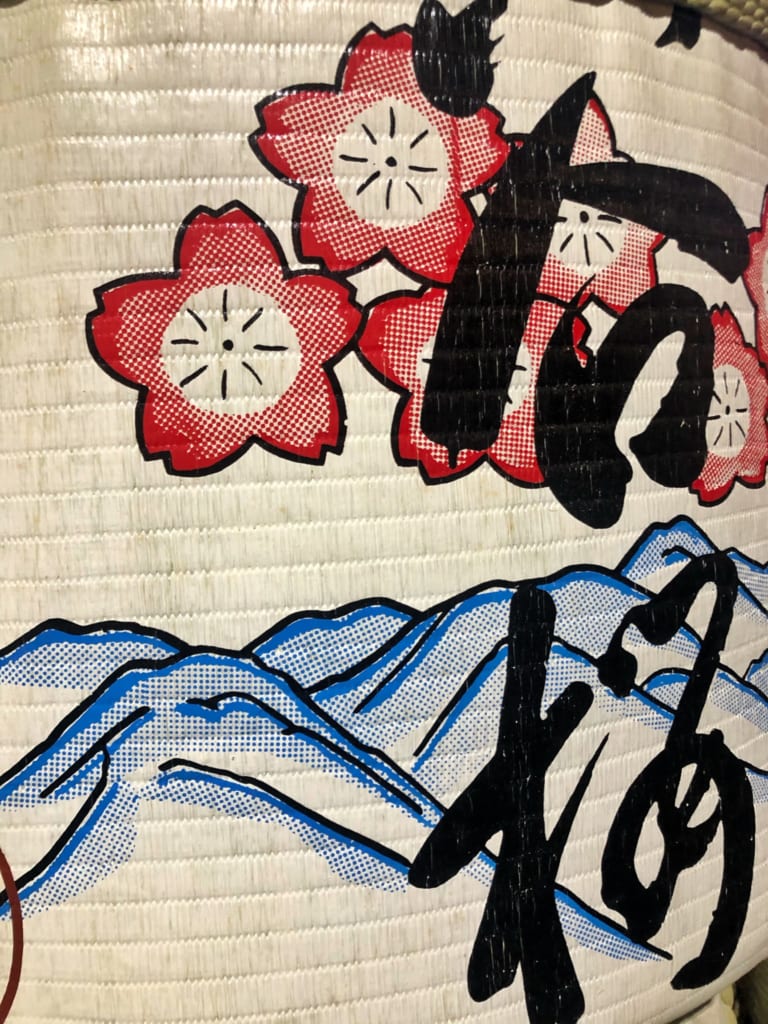 Adjacent to the museum is a souvenir shop that sells various local delicacies of sweets, savoury and most importantly, sake! There is a restaurant next door where you can fill your belly with some heartwarming hatto-jiru soup (hand-torn flat noodles – can also be called suiton, tsumeri or hittsumi depending on the area) which is a traditional food of the Tohoku region.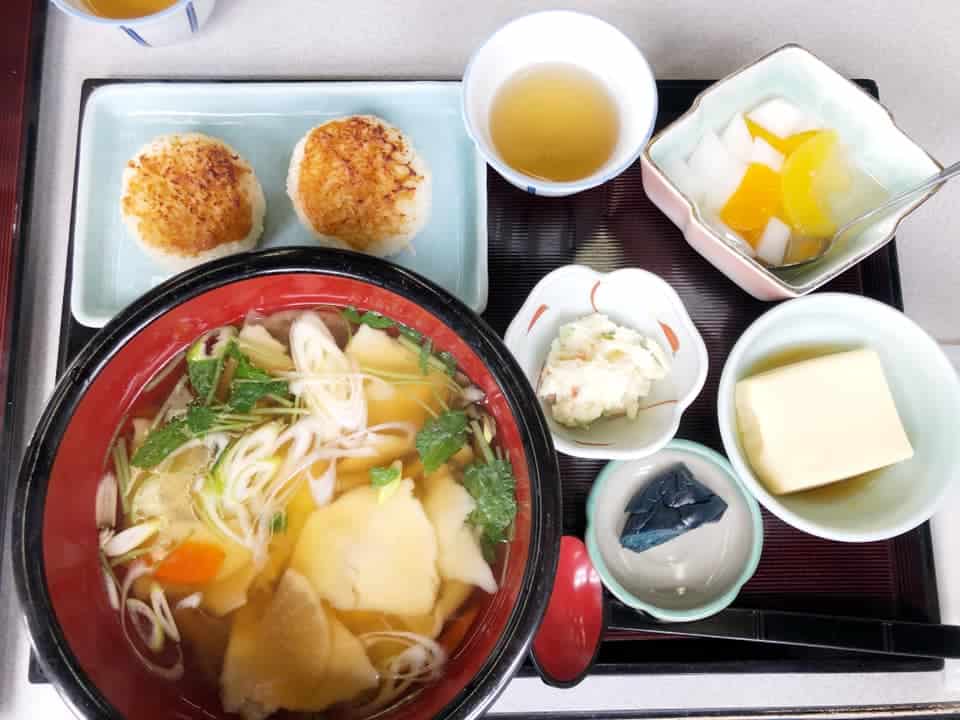 The shop also allows sake tasting, with various bottles open and available to be tried and tried again, sipped at your own pace and delight, whilst a member of the staff teaches you about the origin and characteristics of each sake.
The 4 Popular Types of Sake
Previously when I have had sake to drink, I had only used the characteristics of sweet vs. dry to make my choice. I had no idea that there were so many types of sake, and the 4 most popular categories are Junmai, Honjozo, Ginjo and Daiginjo. The difference between the types is the percentage (ratio) of the rice grain remaining after being polished during the process, and how much alcohol (if any) has been added. This is known as the polishing ratio. The rice polishing ratio is an important component of making sake as it's a critical factor in how sake is categorised and priced. The process involves polishing away the outer layers of the rice grain.
Daiginjos are considered the highest quality of sake with a minimum 50% polishing ratio and a small amount of distilled alcohol, followed by Ginjo which are polished at minimum 40%. These two are fairly similar to each other.
Honjozo are polished to a minimum of 70% and hold a light, mildly fragrant taste. They also have a small amount of distilled alcohol added to them.
Junmai is the only type of sake with no minimum polishing ration and no alcohol has been introduced. If you ever have a sake that is considered a Daiginjo-junmai or Ginjo-junmai, that means no alcohol has been added to these combinations.
The Sake Outlaw of Japan
The story that really inspired me during the entire trip was the story of Naotaka Kawamura. Told to me by a local guide, translator, lover of sake and his friend Quinlan Faris, Kawamura-san is the kuramoto and toji of the last sake brewery of Ishidoriya; Kawamura Shuzo (founded 1922). Ishidoriya city was formally merged into the city of Hanamaki in 2006.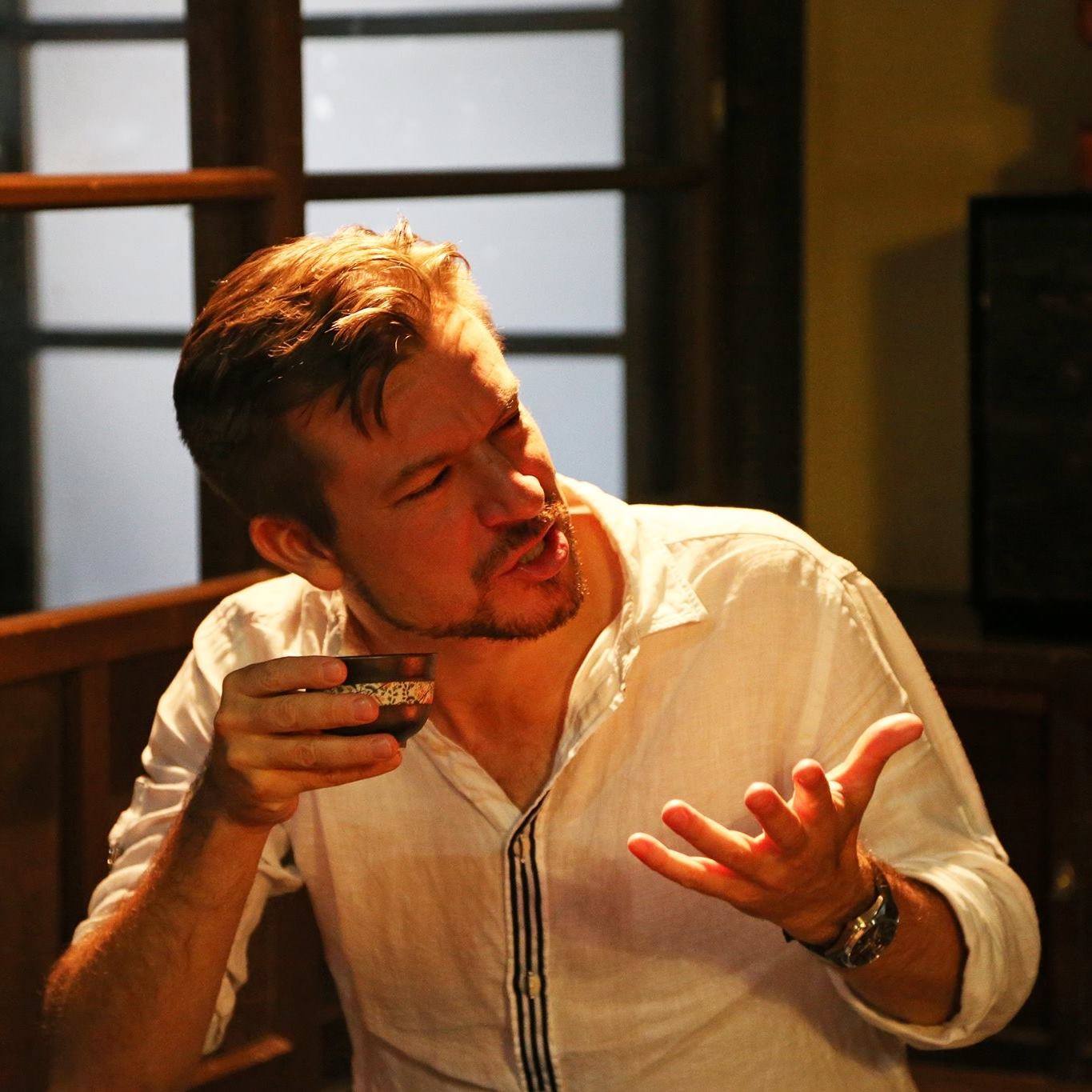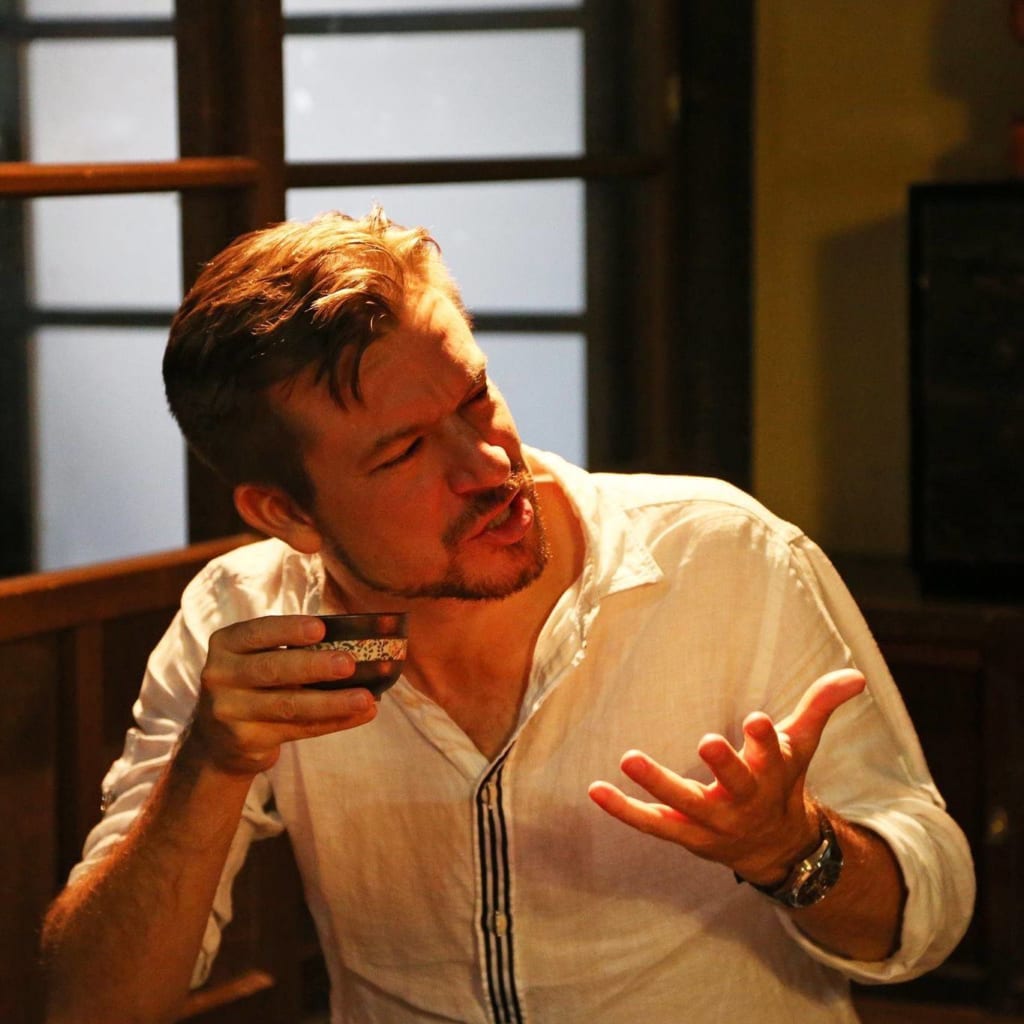 A self proclaimed "sake outlaw", Kawamura-san embarked on a sake pilgrimage over 20 years ago, travelling extensively throughout Japan visiting other breweries and toji, learning their stories and what inspired them. When he returned, Yoemon was created, a new brand of sake named after his grandfather, the founder of Kawamura Shuzo. The brand Yoemon and it's other sister brands, are revered amongst those who are true sake connoisseurs. It was a realisation that was further reinforced a couple weeks later in Shizuoka one night at a tiny soba restaurant, where the chef (a lover of sake) was duly impressed and awed all at once that this Australian girl had heard about Yoemon and Kawamura Shuzo.
Planning a Return to Iwate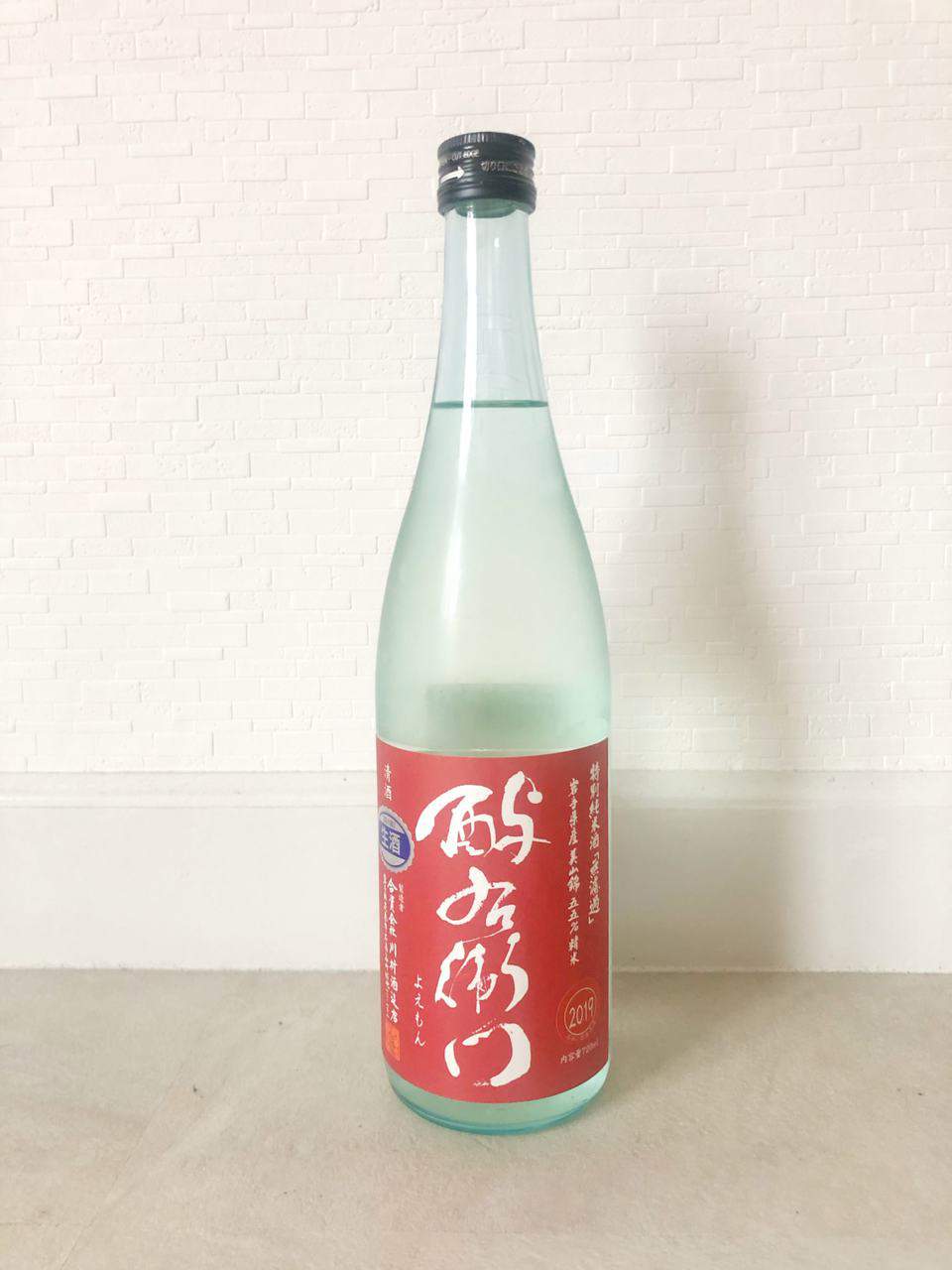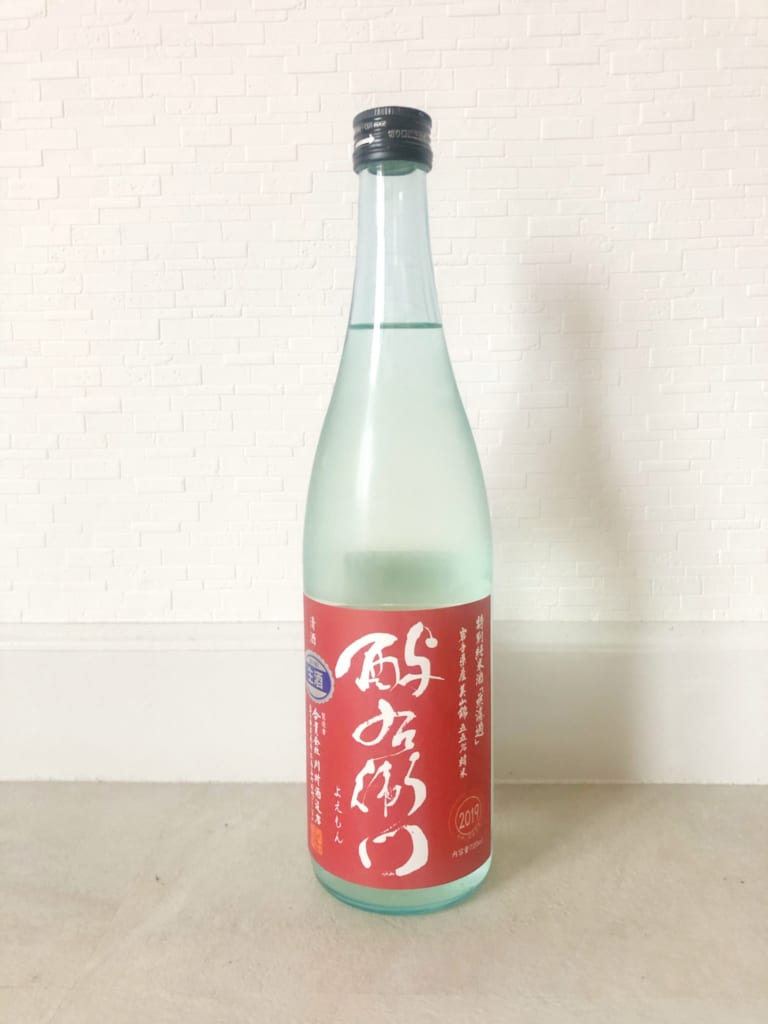 The stories, culture and history of Iwate are so rich and compelling, that honestly a weekend in Iwate is not nearly enough to experience all this beautiful prefecture has to offer. Iwate has over 20 sake breweries which vary in taste in accordance with their location. Those along the coast produce sake that mainly complement seafood, whilst others that are inland produce a variety to match a range of cuisines. Many of the sake produced by these breweries can only be purchased in Iwate itself.
Yoemon and the other sake of Kawamura Shuzo are no exception, with purchases only being allowed from their own brewery and a single liquor shop on the outskirts of town. A few select restaurants in Japan stock them as well, but this is entirely dependent if Kawamura-san himself feels a kinship with those establishments. The rarity of its availability had me asking Quinlan to see if we could fit in a lightning-quick trip to the brewery on my last day in Hanamaki. Alas, the brewery was closed and instead we made a mad dash to the one liquor store that was allowed to stock them. I was only able to bring back one bottle of Yoemon (Quinlan's favourite) to try, which only served to further whet my appetite for a future trip to Iwate to visit the brewery, hopefully drink with Kawamura-san, and of course stock up on more of his rare bottles of sake.
note: Kawamura Shuzo has no website or any type of social media presence.
Getting to Hanamaki, Iwate
From Tokyo to Hanamaki:
You can reach Hanamaki by taking the Akita and/or Tohoku-Hokkaido Shinkansen. The journey will take just over 2 hours if you are able to catch the fastest Shinkansen.
From Sapporo, Nagoya, Osaka & Fukuoka to Hanamaki:
Domestic flights are available which land at Iwate – Hanamaki Airport.
Getting to Yamanogami Onsen Yuukaen
Yamanogami Onsen Yuukaen
Address
53-1, Nakano, Shimo-shizawa, Hanamaki-shi, Iwate 025-0253,
〒025-0253 岩手県花巻市下シ沢字中野53番地1
Check In
Check Out
15:00
10:00
Access
From Hanamaki Station: a taxi is roughly a 35mins journey
A free shuttle bus is also available from Hanamaki Station East Exit at 15:25, 16:25, 17:25.
Website
https://www.yuukaen.jp/
Getting to the Nambu Toji Museum
Nambu Toji Museum
Address

7-17-2 Nakaterabayashi, Ishidoriya-cho, Hanamaki City
028-3171 岩手県花巻市石鳥谷町中寺林7-17-2
Hours

08:30-16:30
Fixed Holidays
12/29 – 01/01
Cost
adults 400 yen; high school and college students 250 yen; elementary and junior high school students 200 yenGroup admission ( 20 or more ) 50 yen off
Access
Taxi About 3 min. from JR Ishidoriya Station | Car About 15 min. from Hanamaki IC