Sponsored by Kumamoto Prefecture Tourism Federation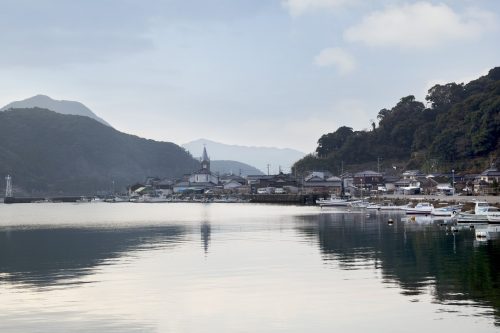 Cruising down palm tree bordered roads, with the sea on one side, tiered mountains on the other and the prospect of seeing another vibrant, Japanese style bridge in the near distance makes for one amazing journey. I cannot stress enough how much better it is to travel through Kumamoto's quaint islands by car. Nothing beats hopping from bridge to bridge and island to island, sipping an ice coffee from one of the many convenience stores you'll pass with the sound of the radio in the background. This is travelling at its finest. But if exploring the incredible views of this unsuspecting landscape isn't enough, Amakusa is also filled with a secretive history and epic story.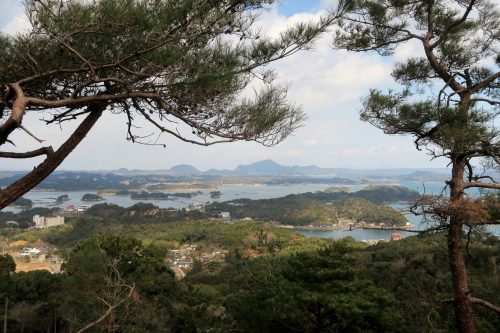 Sakitsu Church: The Little Village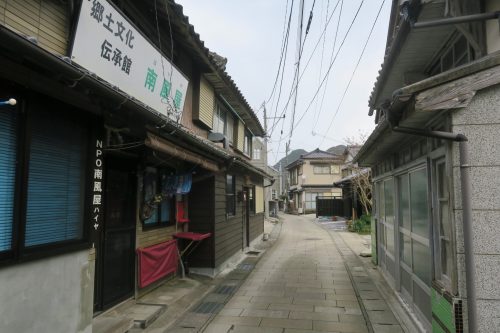 Our story begins at Sakitsu Church, also known as Umi no tenshudo, or 'Church of the sea' in English and it's quite easy to see why. The Church is part of an adorable, old and historic fishing town facing the Youkakauwa Bay, surrounded by delightful sea views on one side and a mountainous landscape on the other. The town is also dotted with points of interest, from local cafes with beckoning owners, to archaic architecture, statues, observatories and impressive shrines. Be sure to take your time strolling around this impressive, local Japanese atmosphere.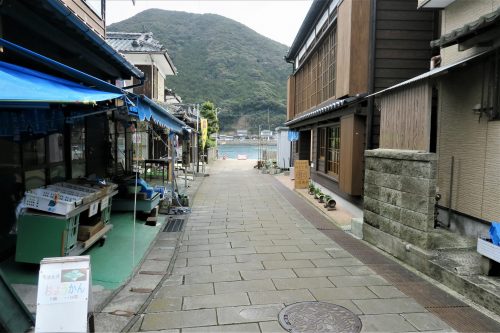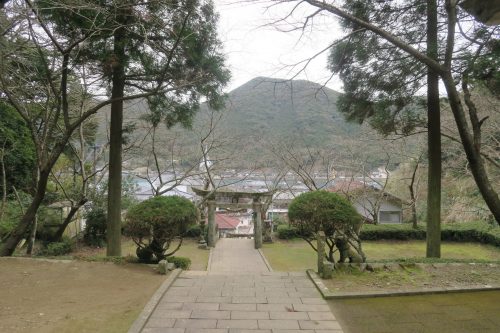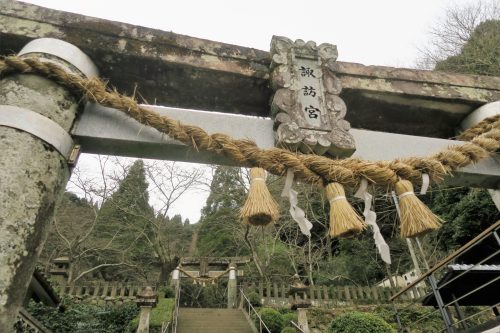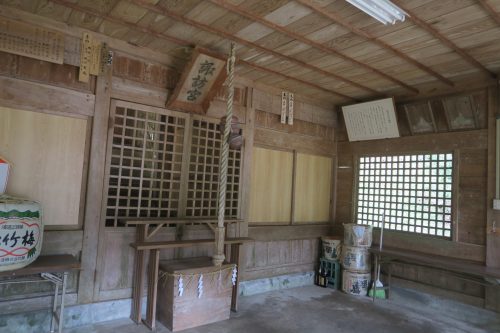 Sakitsu Church: Aiming at The World Cultural Heritage Site
Aiming at a World Cultural Heritage Site currently, the church is clearly the highlight for more than a few reasons. It's gothic style architecture and high steeple built by French priest Father Halbout give the illusion of a church rather familiar to my British roots, but the interior is completely lined with tatami. This is quite possibly the only of its kind in the world and is well worth taking a look at. But there is of course another reason why so many people frequent this church and that's due to its secretive history.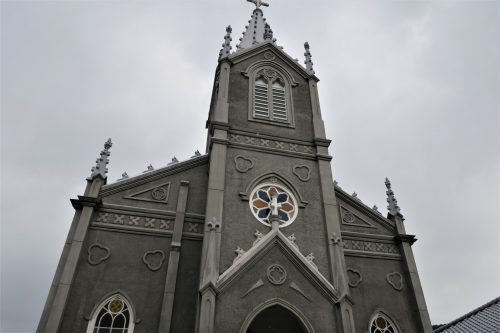 Sakitsu Church: The Secretive History
This church was the vision of a Portuguese missionary called Priest Luis de Almeida, who began missionary work in Amakusa in 1569. Shimabara Rebellion struck his vision in 1637 after the Japanese government set a law against Christians. Despite this, the church continued its practice in upmost secret and has been cared for by these hidden Christians for 240 years. Amakusa is now home to a wealth of Christians who still frequent this and other 'hidden churches' in the area now.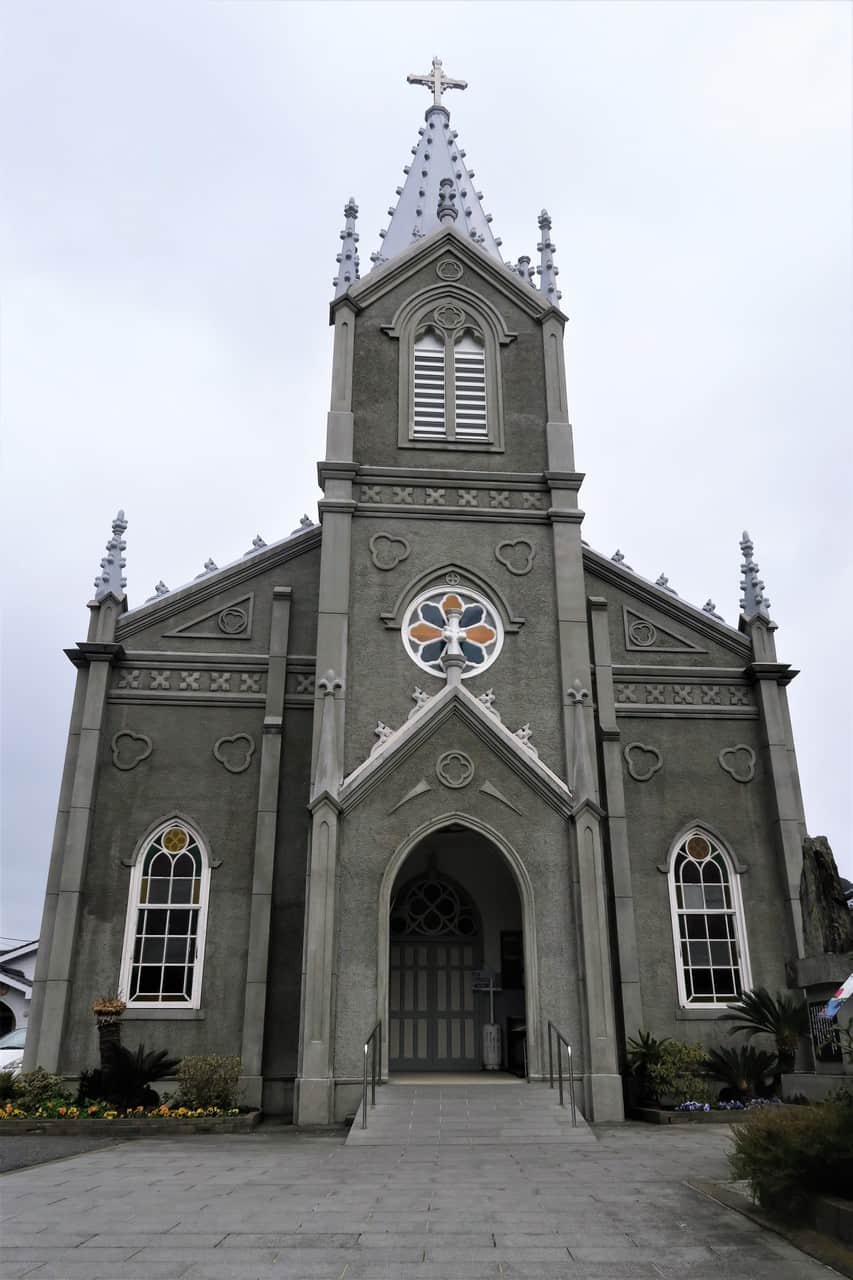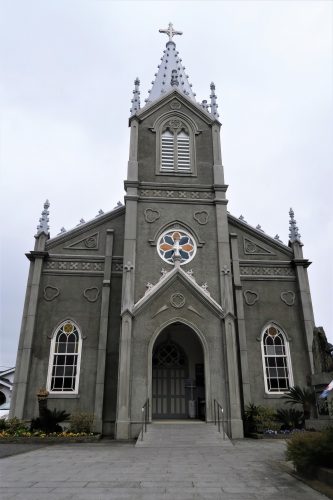 Visitor Information
Mass is still held on Sundays at the church from 8am, at which time the general public are unable to enter. To be certain of an inside viewing, it's recommended to make a reservation from their website (available in English) but photos inside the building are not allowed. Parking is somewhat limited but you should be able to find some small spaces here and there as well as a larger carpark a small walk away from the church. When we visited, there was a nice, elderly Japanese lady giving out maps of the area who was able to direct us.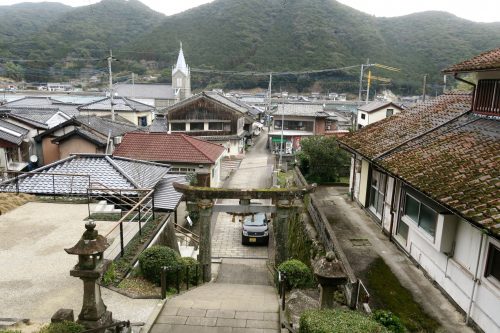 Oe-Tenshudo Chruch:
Just 15 minutes drive from Sakitsu church lies another symbol of the hidden Christians, Oe-Tenshudo Church. This Roman catholic church lies upon a hill and is easily recognizable from a distance. The walk from the ample car parking area to the church is comprised of about 10 minutes worth of steps and slopes, dotted with some beautiful tall trees, various religious statues and the serine sounds of nature. The walk itself provides the perfect introduction to the chalky exterior of this pastel stained windowed church.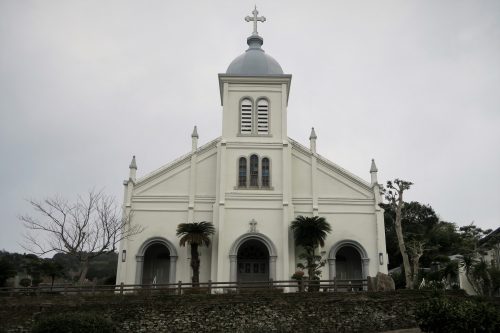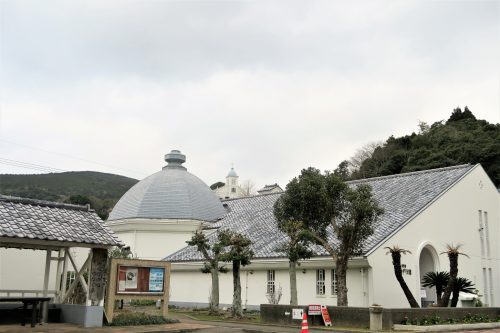 The church was actually built in 1933 by a French missionary named Farther Garnier with his own money, after the ban on Christians was lifted in 1873. Since the Amakusa islands were known to hold a healthy, yet previously secret, Christian community, it was only natural that missionaries began to flock here after the ban to preach the gospel.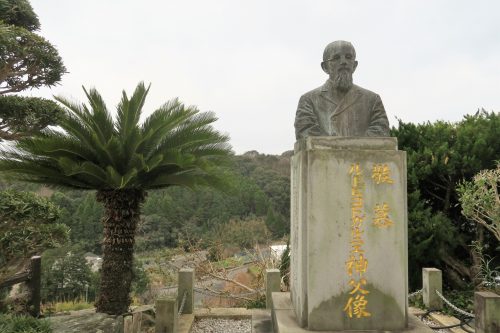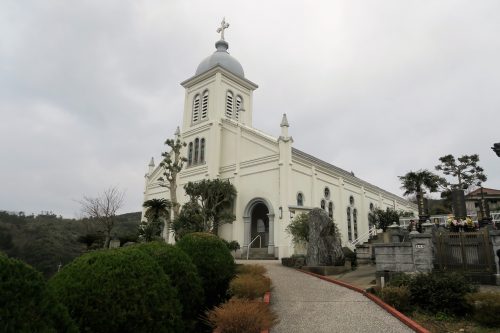 Oe-Tenshudo Chruch: Visitor information
This church is open and free to enter from 9am-5pm every day. There is ample free parking at the bottom of the hill next to a museum. Again, no photography is allowed inside the church.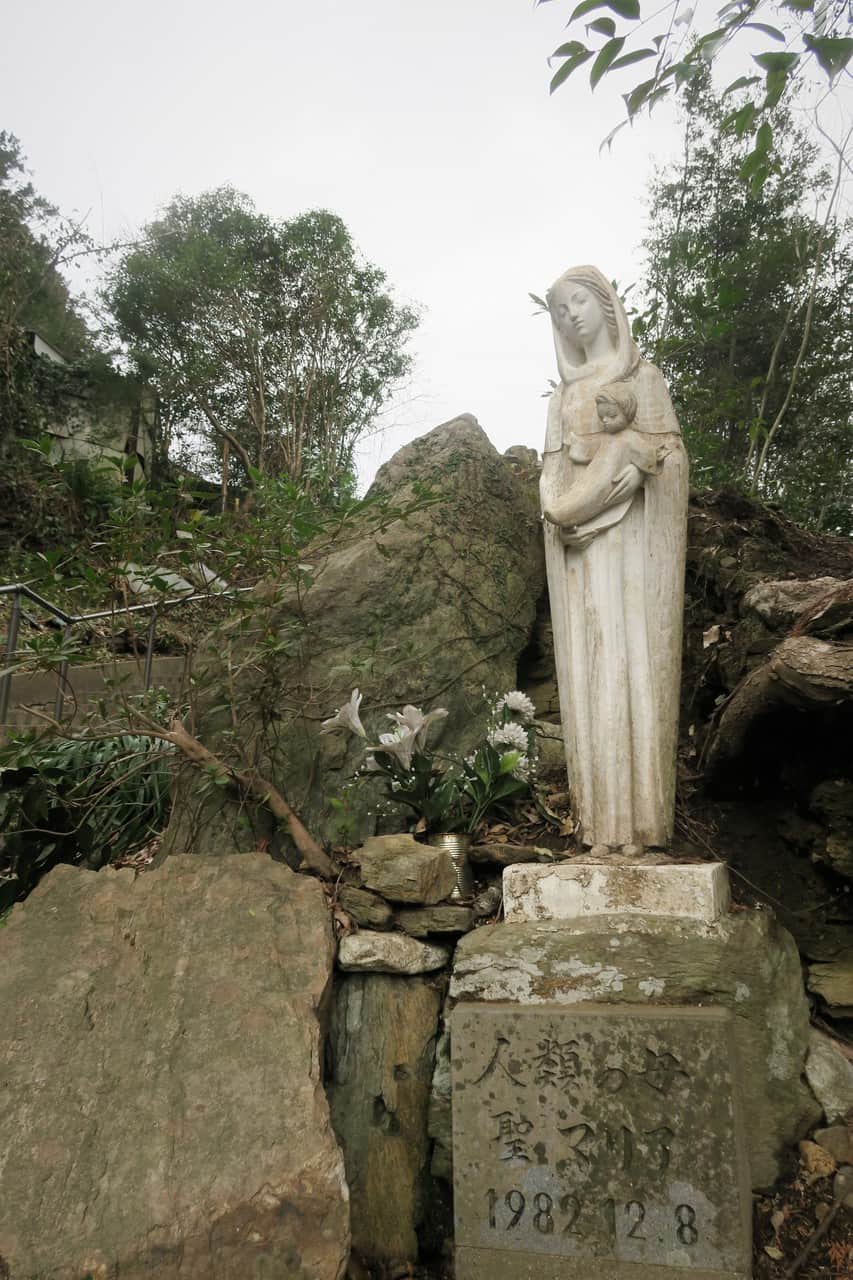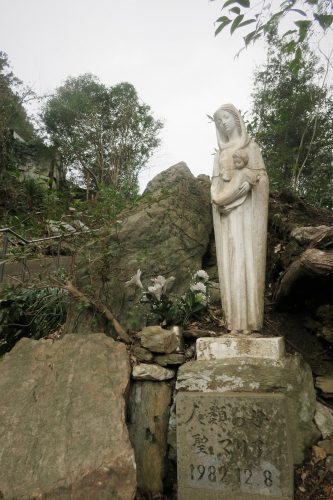 Senganzan Observatory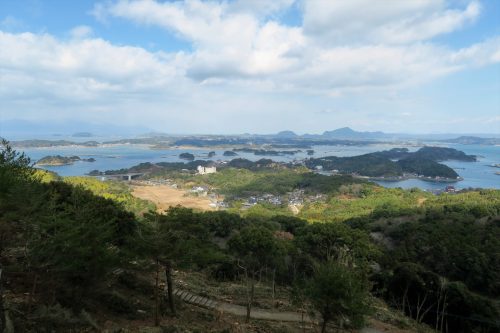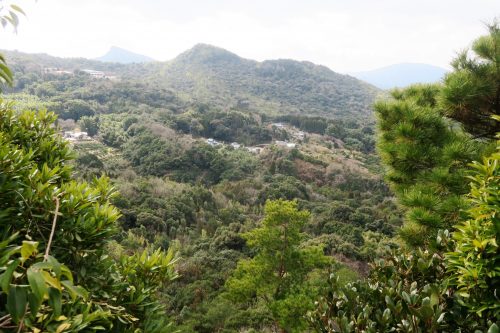 Amakusa is blessed with more incredible scenery than you can imagine. Complete with the lapping of the clear, blue sea, prominent Japanese bridges, mountains and mystical islands, it is the kind of unique landscape that will absolutely take your breath away. And, there is no better way to make the most of this opportunity than to take the short climb up to Senganzan observatory which takes 1.5 hours by car from Oe-Tenshudo Church. Just a short 10-15 minute climb from the car park will take you to a small bench and a panoramic view of everything you will have driven on or past. You can absolutely lose yourself here, sinking into the atmosphere and becoming one with Amakusa and its many islands.