Yokohama (横浜) is a global city of about 3.77 million people, with opportunities for businesses, academics, and individuals. The city prides itself on being a welcoming and supportive place for innovative and creative ideas to thrive, made clear by the number of global companies and startups that have made Yokohama their base of operations and research.
Throughout its development as a global business hub, this port city has managed to maintain its connection to nature, history, and culture. Its parks and green spaces offer small hideaways from city living, the historical districts provide fascinating past glimpses into the city, and a growing support network for the city's multicultural residents are just some of the reasons many have chosen to relocate here.
Here are some of the ways that Yokohama has become one of the most desirable cities to live in Japan:
Yokohama as a Center for Global Business, Creativity, & Innovation
Yokohama has attracted international attention as a global business hub, particularly in science, technology, engineering, and mathematics (STEM) fields such as life science, IT, manufacturing, and automotive. Many international companies, including Nissan, Bosch, and Shiseido, have research and development (R&D) centers and global corporate headquarters in the city.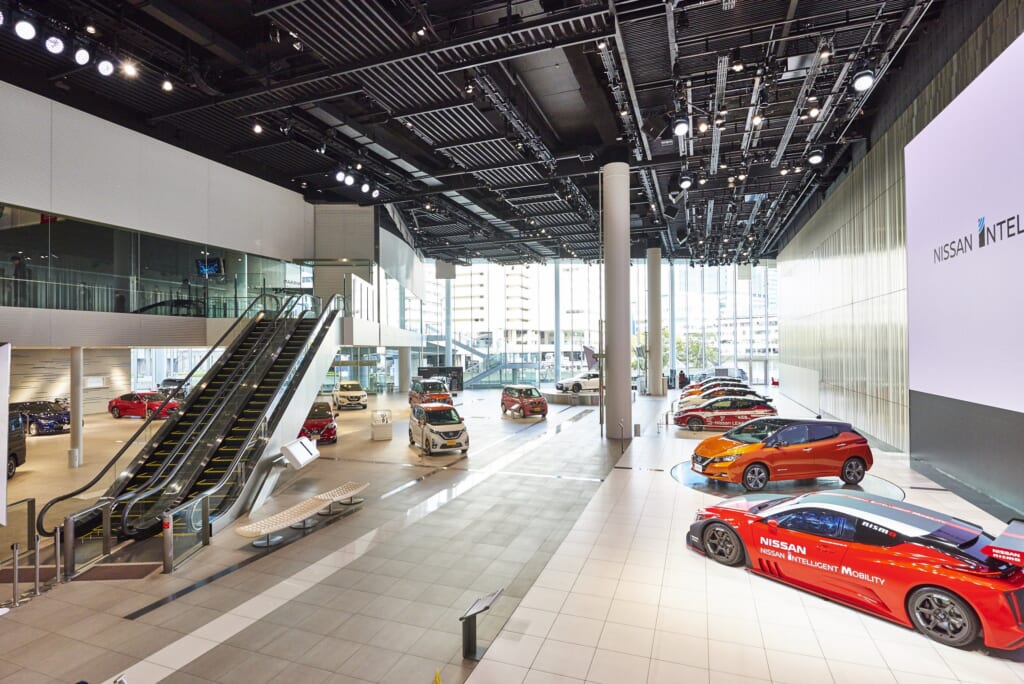 Among these are the countless startups and venture firms that have chosen to put down roots in Yokohama, where many interested in tech and IT have come to get their careers started. This is particularly the case in Yokohama, where there is a highly skilled workforce and established manufacturers close to Tokyo.
Robert Heldt, CEO of Tokyo-based creative digital agency Custom Media and Yokohama resident of nine years, says how well-suited the city is for meetings, incentives, conferences, and exhibitions (MICE) tourism. "[Yokohama] offers a variety of unique venues and spaces suitable for collaboration and innovation" and has worked on several MICE projects in Yokohama.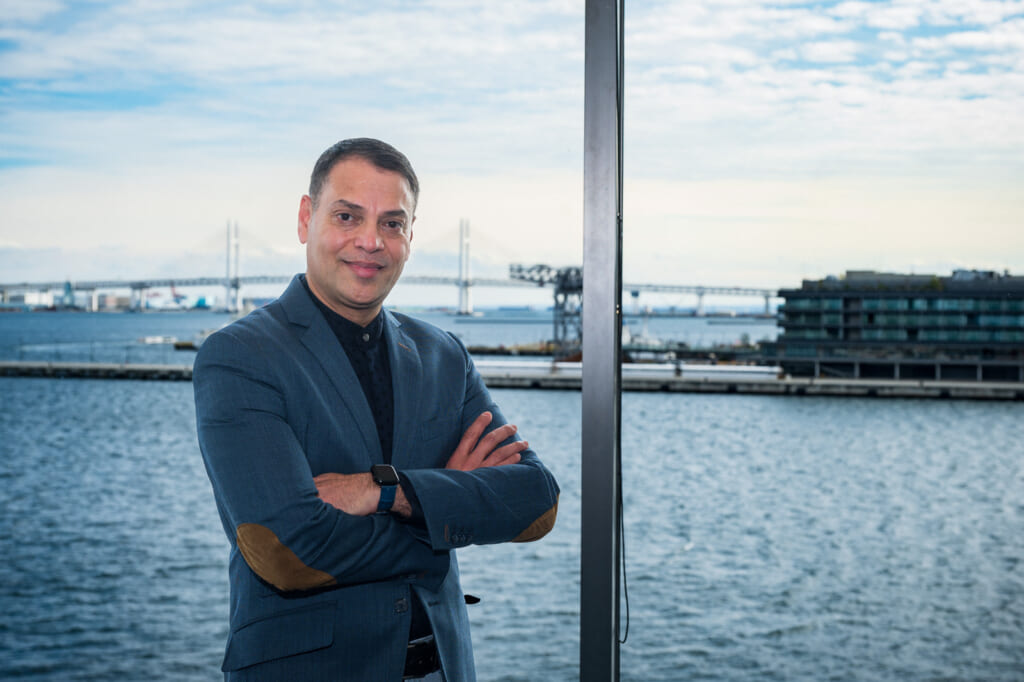 Yokohama is also an exciting place for researchers, students, engineers, entrepreneurs, and other workers in IT and tech. The high-rise buildings in the Minato Mirai 21 bay area district house corporate and R&D facilities, shopping, chic eateries, and museums. Nearby, the energetic Kannai district is populated by artists, creatives, and entrepreneurs who infuse the city with youthfulness and creativity. It makes sense, then, that Yokohama declared itself as an "Innovation City" in 2019 — a testament to the city's welcoming stance towards a progressive global mindset and sustainable development.
As a result, Yokohama has gained international recognition as the third on the "2020 Global Cities of the Future" ranking behind Greater Montreal, Canada, and Abu Dhabi, United Arab Emirates, in the Foreign Direct Investment Strategy category for large cities. The Tokyo-Yokohama area was ranked 15th on the "2022 Global Startup Ecosystem Index Report". These reports share figures that illustrate the local, regional, and global impact of Yokohama's activities and the city's potential to continue putting energy into sustainable development.
Examples of Yokohama's Platforms of Collaboration
The City of Yokohama has supported several platforms connecting academia, industry, and government. In addition, YOXO BOX, a startup growth support center, was established in 2019 as a physical location to support startups by providing a place to participate in networking, accelerator programs, and mentorships.Yokohama resident Aaron Benedek was involved with YOXO's Accelerator Program, which allowed his transportation start-up, Nekotronic, to start working with a leading domestic transportation company. The program aims to support Yokohama's start-up environment, with Benedek reporting: "We attended the Kokokara Fair this month – and exhibited our technology for the first time publicly and supported by Yokohama".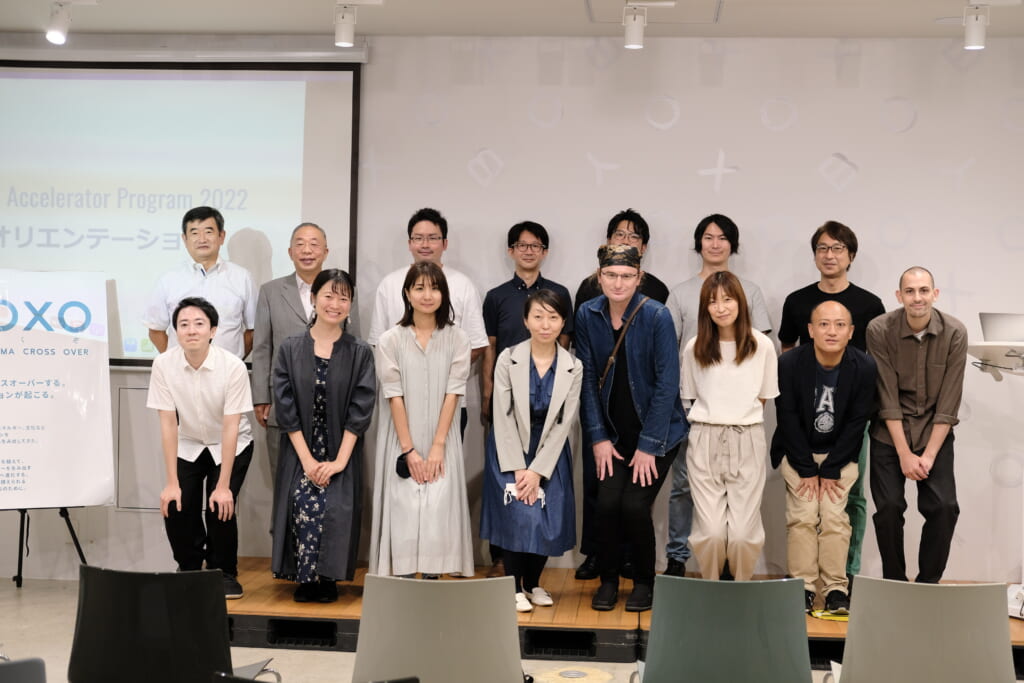 Another pioneering project is the Life Innovation Platform Yokohama (LIP. Yokohama), designed to connect the city government with industry, academics, and financial institutions to support innovation in the health and medical sectors, including the life sciences and biomedical, medical devices, and healthcare fields.
The platform facilitates the expansion of connectivity between firms, universities, and research facilities to develop new projects. Yokohama also includes support for small, medium-sized, and venture firms to promote the creation of new products and services that will contribute to alleviating social problems.
More recent projects include the "Startup Location Promotion Subsidy," which was started in November 2022 to help startups and small-scale ventures secure office space in Yokohama.
In these ways, the city strives to become a catalyst of innovative and creative ideas that can take shape through collaboration, turning Yokohama into a city where dreams can come to life.
Global Tech Events in Yokohama
As a part of Yokohama's efforts to build up its startup ecosystem, there have been several major events for engineers, academics, and students in the tech industry, as well as members of the public and government.
Coming up in July 2023 is the 22nd World Congress of the International Federation of Automatic Control (IFAC). This event aims to promote and share the newest developments in automated control technology (think robotic limbs and high-tech transportation).
Furthermore, while Yokohama implements concepts like "YOXO" and support systems for local startups and firms, a definite and growing global outreach is also occurring. International events are vital to exchanging ideas across Yokohama's industries, educational institutions, and government and beyond borders and into the global sphere.
Yokohama is a Domestic and International Business Hub that is Easy to Get to
Like its neighbor Tokyo, the City of Yokohama has substantial administrative and financial capabilities, with its ever-growing market for STEM sectors and strong economy as some of the city's major strengths. However, what makes Yokohama a prime location for global business is not just its important domestic position, vibrant startup ecosystem, or international business environment; it's also in a very convenient location!
Yokohama Station is a 30-minute train ride to the Tokyo city center. In addition, several Shinkansen bullet train lines run through Shin-Yokohama Station, making travel to other regions of Japan quick and easy. Yokohama is also an excellent location for international visitors and businesspeople. The train ride to Tokyo International Airport (Haneda Airport) is only about 20 minutes, and the about 90-minute ride to Narita International Airport is similarly convenient.
Beyond its economic capabilities and suitable location, Yokohama is a cosmopolitan city, as it has been for many years since it opened its port to foreign trade and influence in 1859. The influx of new ideas, thoughts, and customs catalyzed the multicultural hub we see today. As a home to many foreigners, some culturally diverse communities and workplaces are welcoming, accepting of difference, and conducive to new ideas and innovations.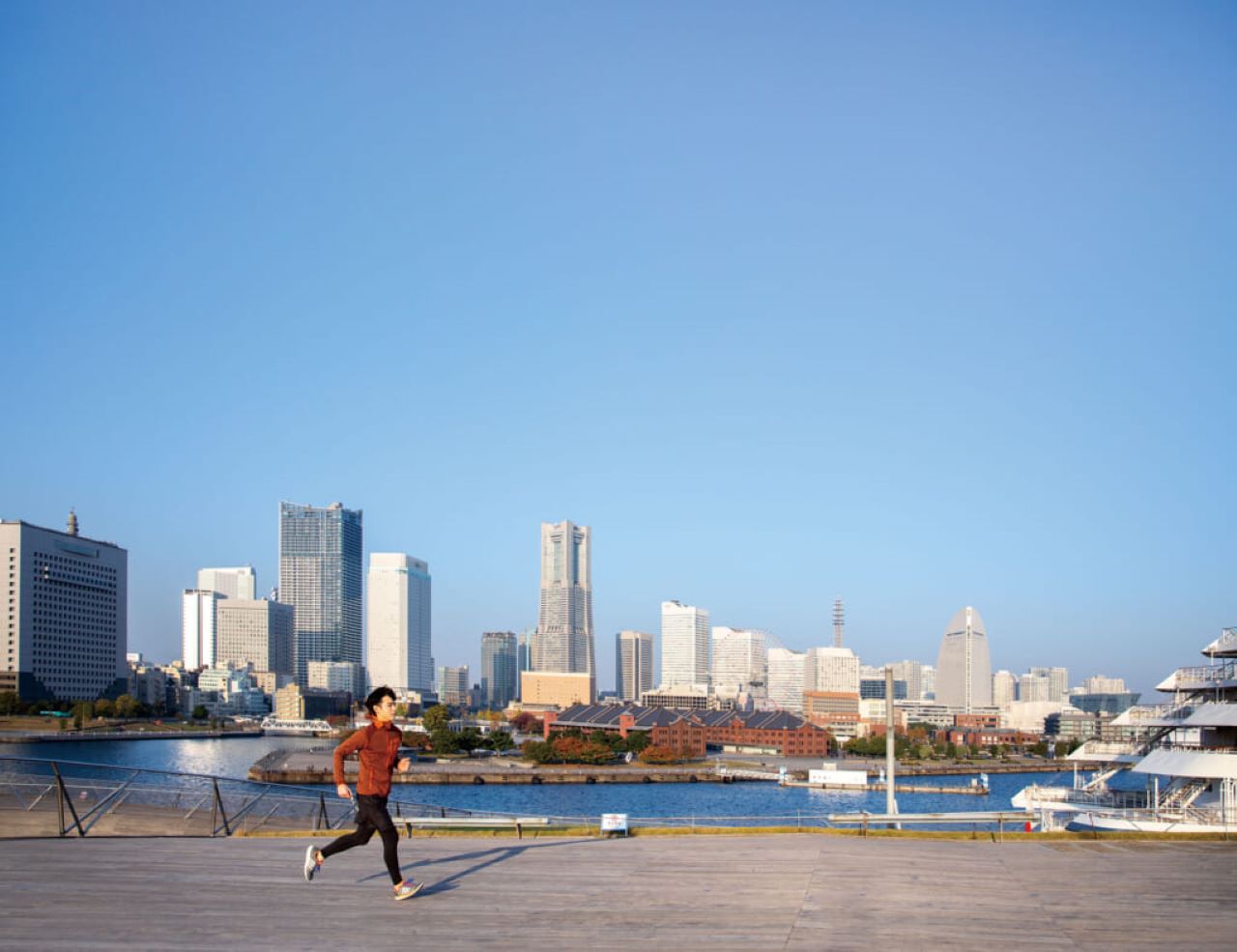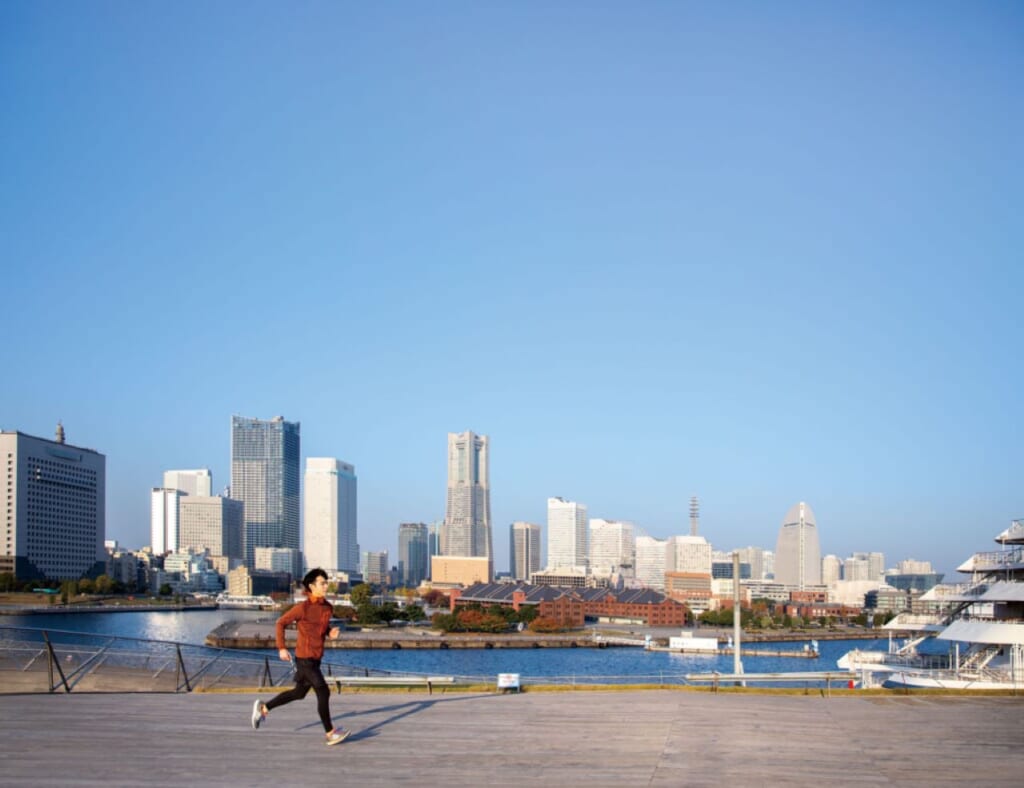 Yokohama's Sustainably-Minded Partnerships: The Y-PORT Project
After World War II and during rapid economic development in Japan, many cities experienced economic, population, and urban growth as they were industrialized. However, this growth was not without its consequences, namely pollution and slow infrastructure development, which were crucial to address in a rapidly modernizing city.
Yokohama faced these challenges by rectifying them through a program of public-private cooperation. Now, the city boasts eco-friendly policies and a sustainable urban environment. The city decided to use the know-how from addressing those problems to help emerging countries,etc. tackle similar issues. The "International Technical Cooperation through Public-Private Partnerships Utilizing Yokohama's Resources and Technology (Y-PORT Project)" is at the forefront of this effort. The project was started in 2011, and Yokohama has partnered with multinational corporations, international organizations, and partner cities in southeast Asia to support emerging countries', etc. urban development.
Similarly, the City of Yokohama has hosted the Asia Smart City Conference since 2012, bringing together representatives from academia, international organizations, and private firms to exchange ideas on creating programs for sustainable urban development. The effort led to discussions about carbon neutrality and other globally impactful issues, further demonstrating how engrained sustainability and harmony with the environment are in Yokohama.
Yokohama: A Modern City of Green Havens and Expat Communities
Yokohama residents have equal opportunity to experience the shiny glass and concrete high-rise buildings while finding pockets of greenery throughout the city. Yamashita Park (山下公園), located on the edge of the Port of Yokohama, is a 750-meter-long space filled with well-kept gardens, lawns, and wide walkways for a casual stroll or jog. It's also wonderful to see fall foliage and flowers during the cherry blossom season in the spring.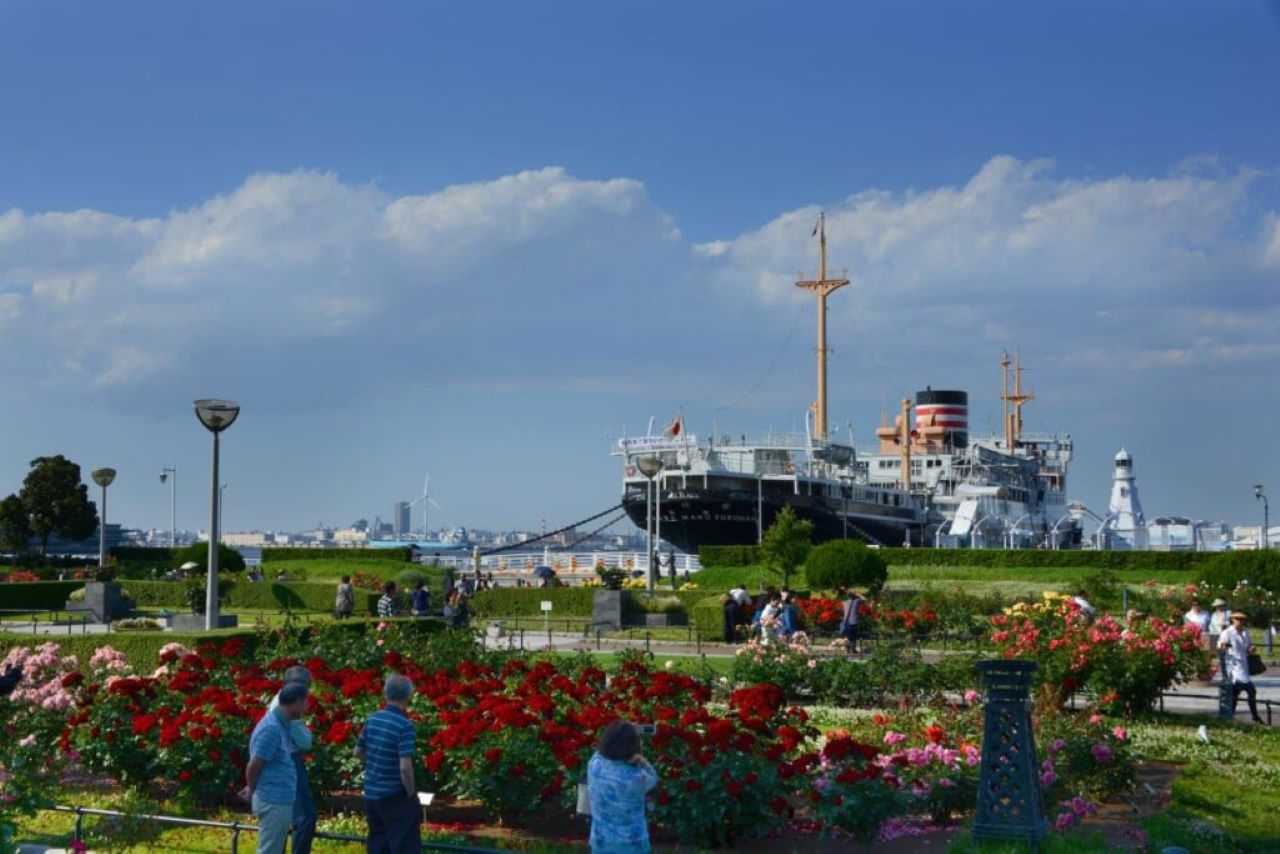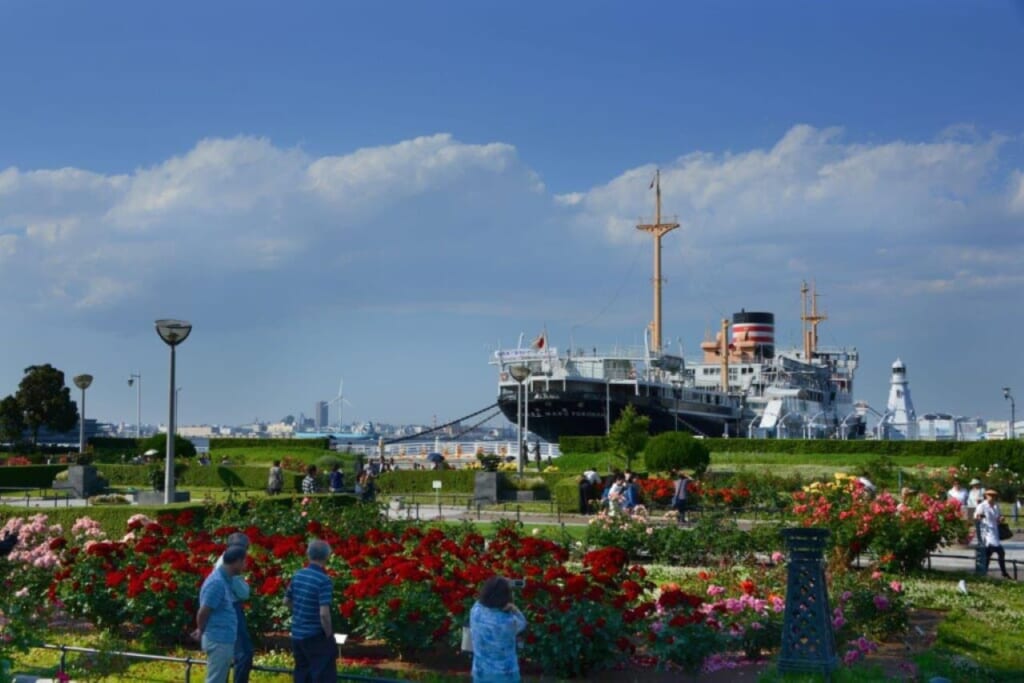 Yokohama also has a multicultural community of over 100,000 foreign residents from 160 countries. This, and the city's history as a busy port town, is a reminder that the city is ever-changing and dynamic. The city is also adapting to its growing foreign-born community by expanding support systems that target the needs of foreign families and individuals, including international schools, foreign language civil services, and a high-rise apartment building with a medical mall, hotel, and childcare facilities with foreign language services.
There are many more attractions to see in and around Yokohama. The city has its fair share of green space and historical attractions, including Japan's largest Chinatown, and it's only a train ride away from other charming spots in the Kanto region.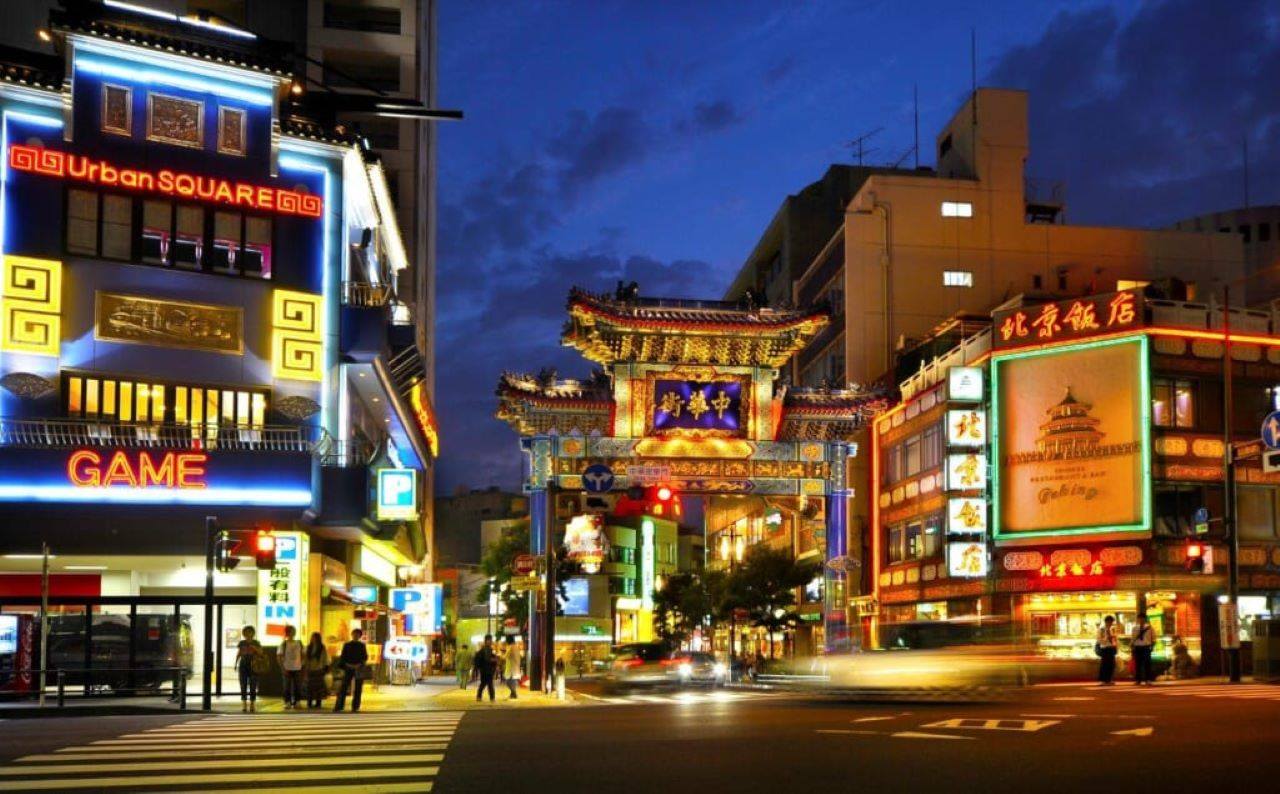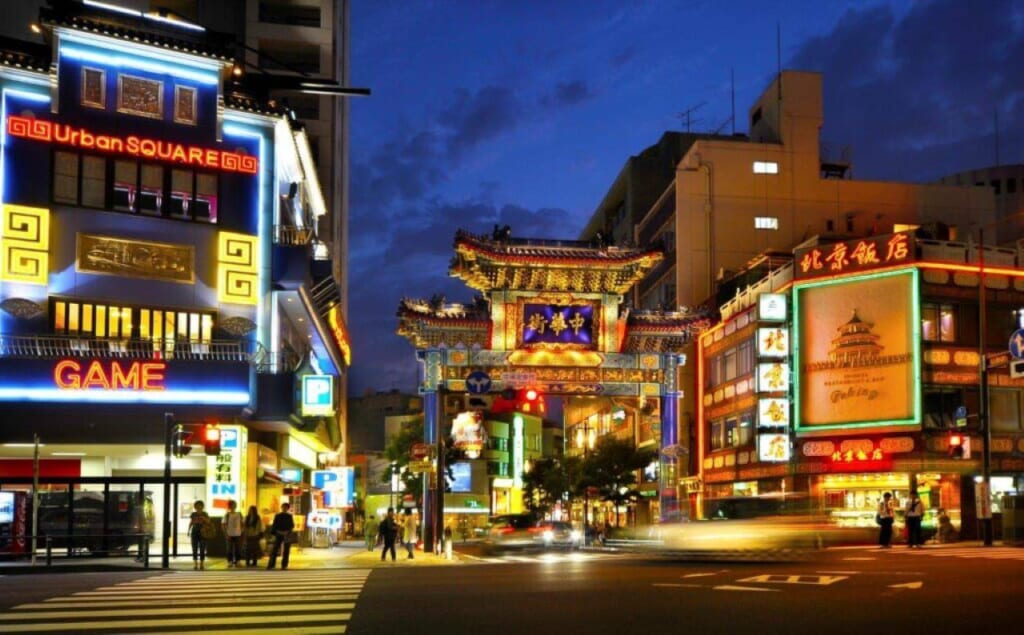 Sports Culture in Yokohama
Yokohama is a big player in Japan's sports culture. Yokohama Stadium is located in the city center and is the home field of a Japanese major baseball team "Yokohama DeNA BayStars", with a capacity to hold over 30,000 people.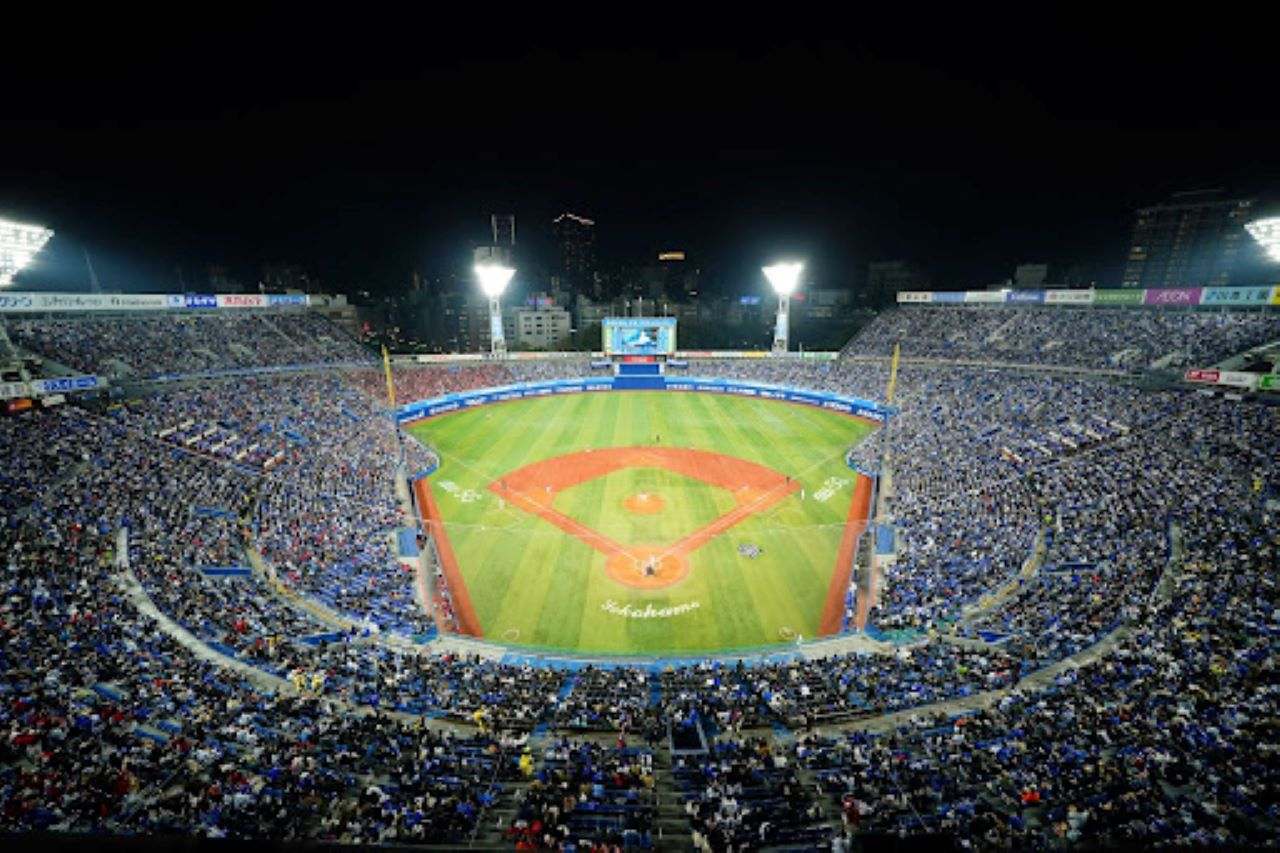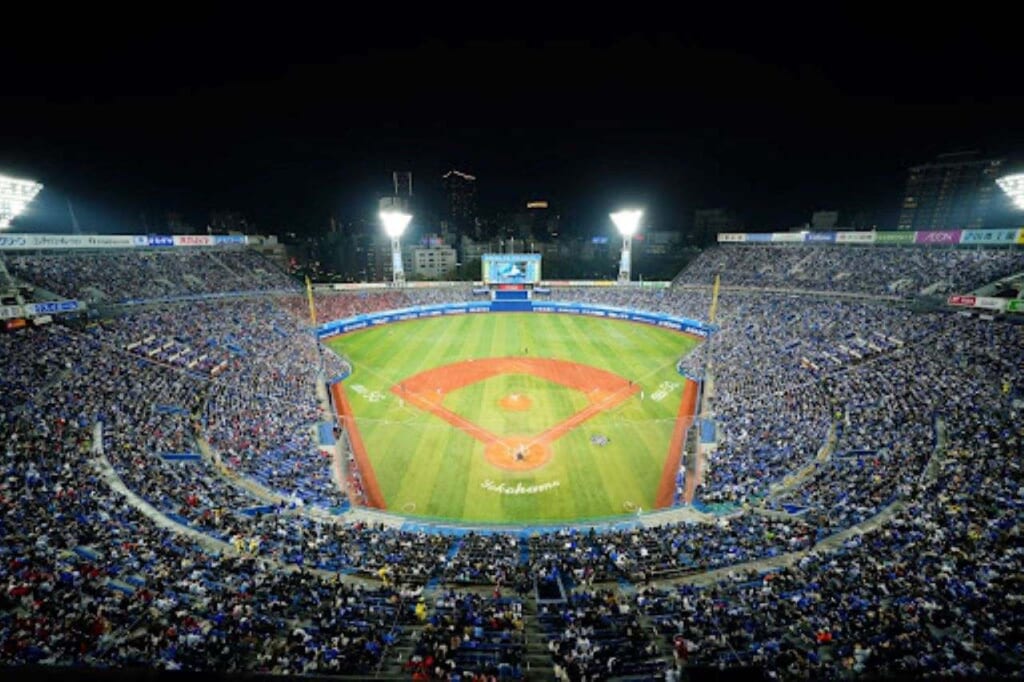 Yokohama also has 13 major sports teams across seven sports. This is great for fans and spectators, as there's usually some sporting event to be found in the city at any time. Yokohama has also hosted several international sporting events, including the Tokyo 2020 Olympic and Paralympic Games, the FIFA World Cup in 2002, and the Rugby World Cup in 2019. The city has a long-standing sports culture that fans today can also enjoy.
The Growing Spa Culture in Yokohama
After a long day around town or at work, nothing is more relaxing than healing practices and mindfulness exercises. Aside from Japan's long tradition of practicing Zen meditation, sauna spa culture has been gaining popularity among those in their 20s to 40s, offering a holistic healing routine that targets both the body and the mind.
Sky Spa, located by Yokohama Station, is one of the many popular spa options, open 24 hours a day with spectacular city views, accommodations, restaurants, and a coworking space. In addition, the Sauna Theater inside Sky Spa is one of Japan's largest sauna facilities where visitors can enjoy authentic Finnish and Aufguss sauna experiences.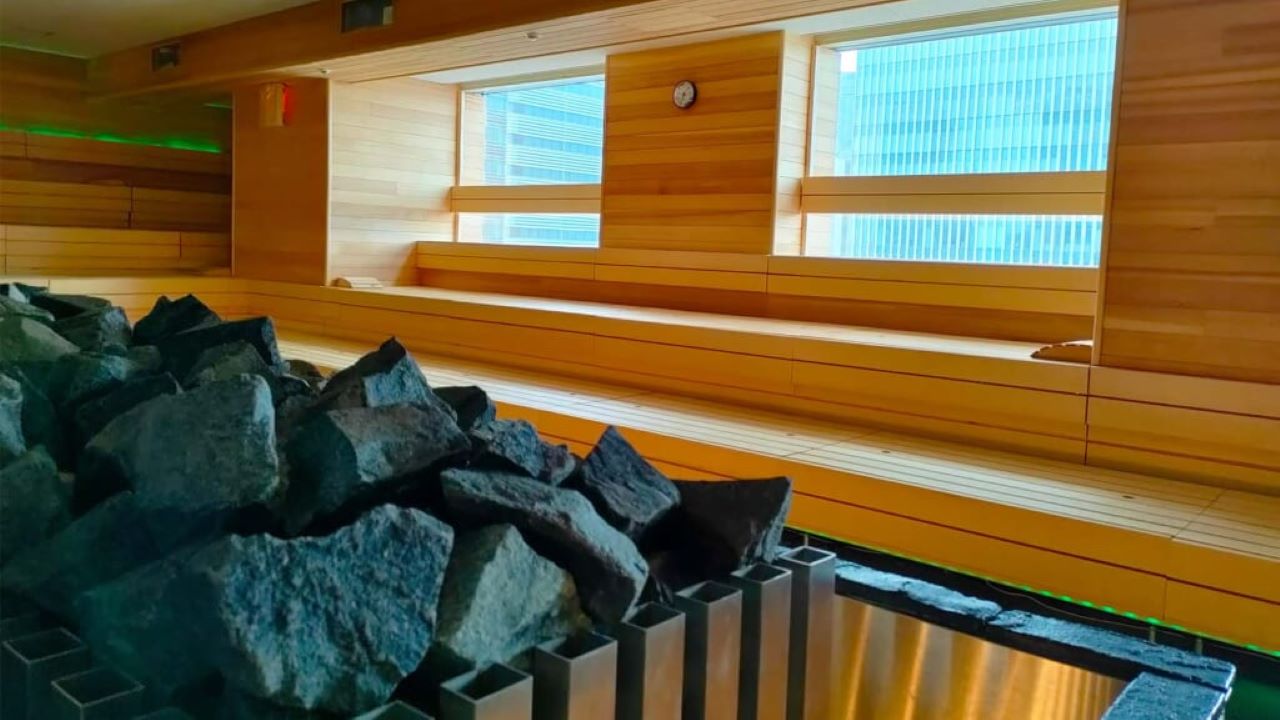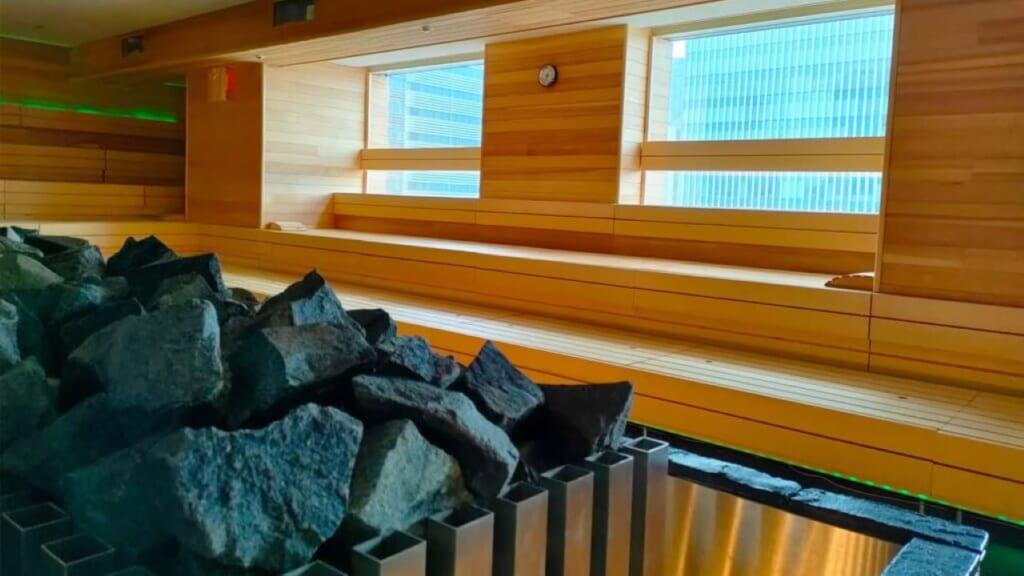 Yokohama is a dynamic city. Its history as a port town, where travelers and workers brought countless new ideas to the city and Japan, became the catalyst for the global city it is today. The efforts of individuals, government, industry workers, and academics have contributed to Yokohama's rise and growth as a multicultural and international business hub that welcomes foreigners and supports creativity and innovation to pave the way for a brighter future.
Sponsored article.