Kanagawa might not sound immediately familiar, but you almost certainly have seen one of the most famous depictions of this coastal prefecture in The Great Wave Off Kanagawa by ukiyo-e artist Hokusai. As depicted with Mount Fuji in the background of the woodblock print suggests, Kanagawa prefecture is enclosed between the foothills of Japan's iconic volcano and Tokyo metropolis.
Kanagawa is also home to the ancient capital of Kamakura (鎌倉) and other popular sightseeing spots like the mountainous hot spring resorts town of Hakone and the spiritual island getaway of Enoshima, it's the perfect hub for day trips to both Tokyo and the Kanto region.
Where is Kanagawa located?
Kanagawa is a small but populous prefecture located just south of Tokyo that includes Enoshima and Kamakura, bordering Yamanashi prefecture to the northwest, Shizuoka prefecture to the west, and overlooking the sea of Tokyo Bay and Sagami Bay. Ancient travelers from Edo (present-day Tokyo) to Kyoto crossed the prefecture along the Tokaido Road, one of the historic walking trails during the Edo period (1603–1868). There were nine post towns in Kanagawa prefecture, all depicted in Hiroshige's famous series of ukiyo-e prints, The 53 Stations of the Tokaido.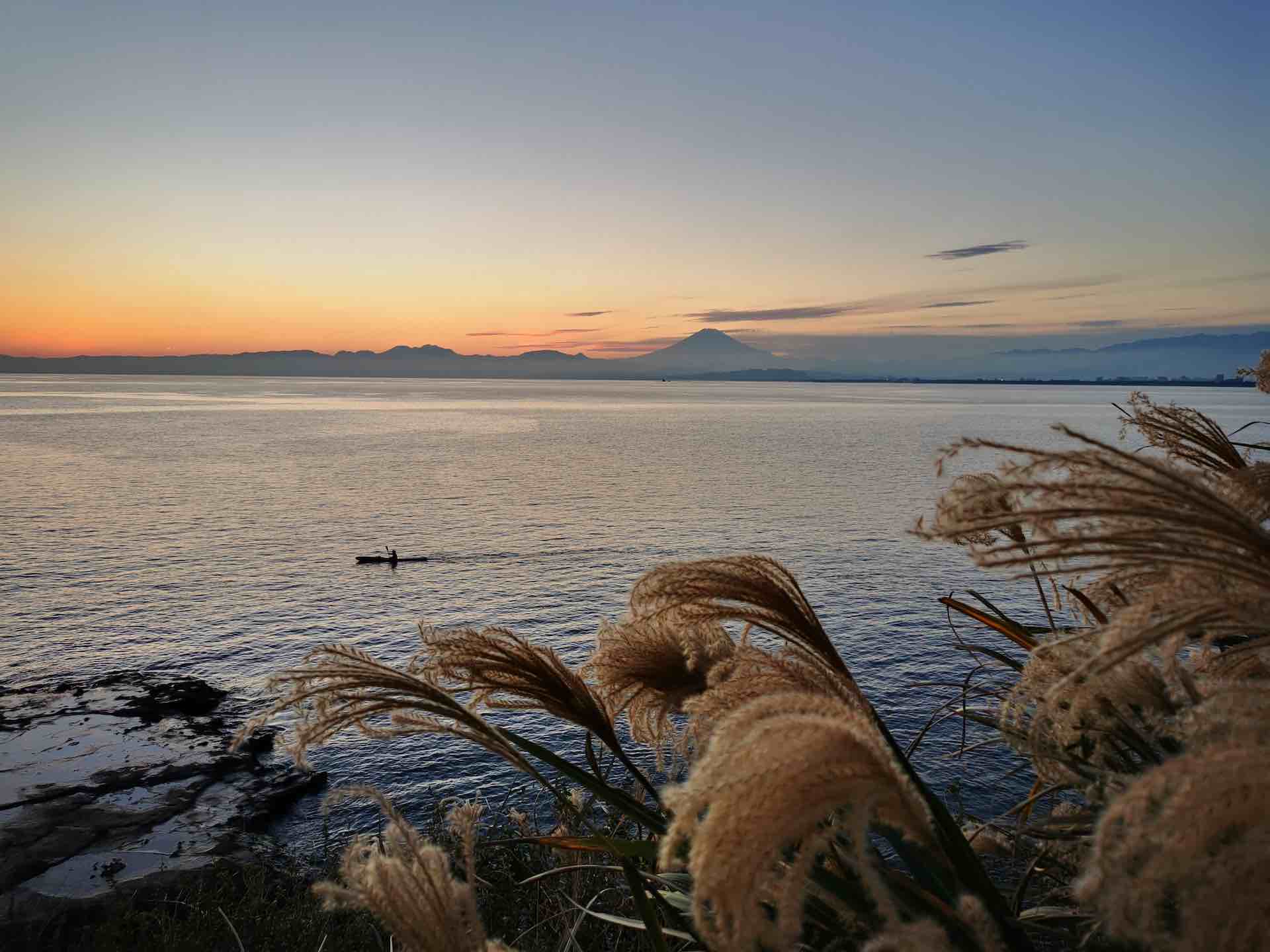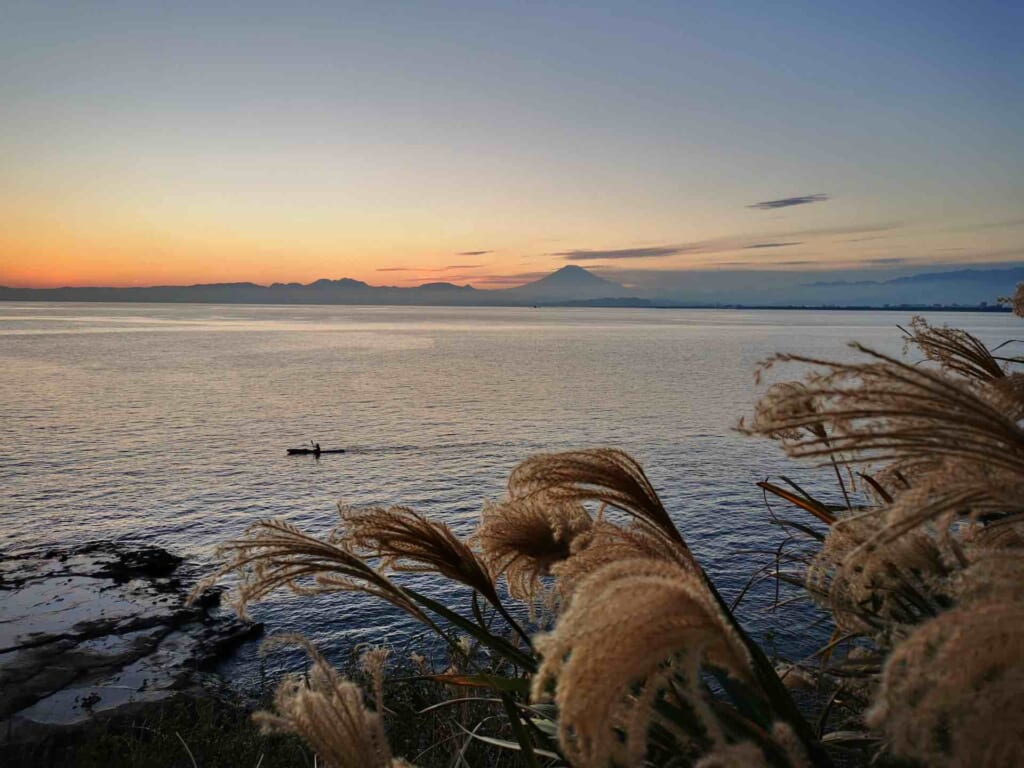 With its central city Yokohama (横浜), Kanagawa's convenient proximity to south Kanto and day-trip favorites like Enoshima, Hakone, and Kamakura make this prefecture an ideal central hub for the region's popular destinations and the historical Tokaido road while still being easy to reach by train to Tokyo. Kanagawa also offers a slower pace of city life, where visitors and residents can breathe easy on Kanagawa's beaches, relax in hot springs, and visit ancient temples.
The Best Sightseeing Spots Around the Southern Kanto Area
Kanagawa is one of the best places to stay if you want to take your time, expand your itinerary beyond just Tokyo's must-visit destinations and explore southern Kanto's famous and less-known sightseeing spots.
Eastern Tokyo: Senso-ji Temple, Tokyo Skytree, and Ota Market
In the east area of Tokyo, the historic Asakusa district meets the modern vibes of one of its newest icons, the Tokyo Skytree. The symbol of the shitamachi district Asakusa is, without a doubt, the ancient Buddhist temple Senso-ji. The temple complex welcomes visitors with the impressive Thunder Gate and its giant red lantern, one of the most photographed spots in Tokyo. Once through the portal, the Nakamise-dori shopping street, lined with souvenir and craft shops, will offer plenty of shopping and eating options before meeting the main temple building and the iconic five-story pagoda.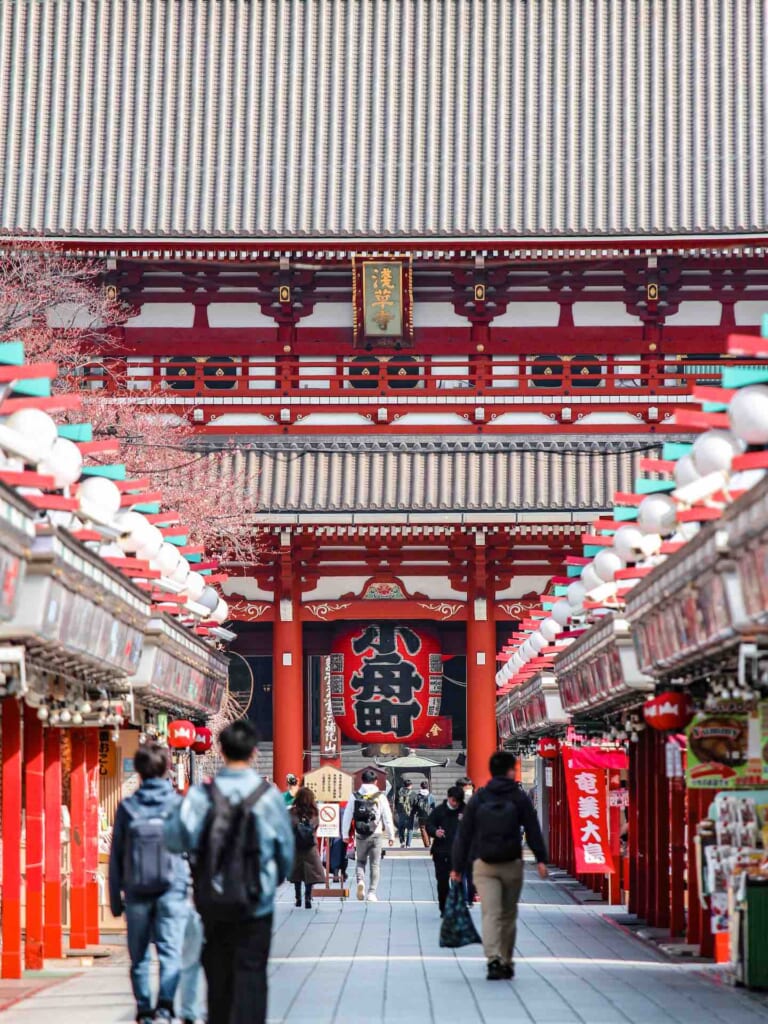 Asakusa Senso-ji Temple
Address: 2-3-1 Asakusa, Taito-ku, Tokyo 111-0032
Access: The nearest station is Asakusa Station, served by Toei Asakusa Line, Tokyo Metro Ginza Line, Tobu Skytree Line, and Tsukuba Express.
Link:
Senso-ji Temple Official Website
Asakusa is a waterfront district on the banks of the Sumida river, where you can enjoy a great view of the towering Tokyo Skytree and other landmark buildings from the red Azuma-Bashi bridge. Tokyo Skytree was built in 2012 and is one of the world's tallest towers at 634 meters. From the top, you can enjoy a stunning bird's eye view of the Tokyo metropolis and Mount Fuji on a clear day.
Tokyo Skytree
Address: 1-1-2 Oshiage, Sumida-ku, Tokyo 131-0045
Access: The most conveniently located stations are Tokyo Skytree Station and Oshiage Station; Tokyo Skytree Station is just 3 minutes from Asakusa Station on Tobu Skytree Line. You can also walk from Asakusa to Skytree in around 15 minutes.
Link:
Tokyo Skytree Official Website
You have undoubtedly heard of the famous Tsukiji Fish Market, famous for its wholesale market and tuna auctions. In 2018, it moved its operations to its new Toyosu Market location (though the Tsukiji Outer Market of shops and restaurants for visitors is still open), a short distance away is an equally appealing alternative: Ota Market. It is a general market specializing in three divisions: fruit and vegetables, seafood products, and flowers. The site is larger than Tsukiji and happily welcomes visitors to the auctions. Ota Market also has an exhibition room and a visitor course, with English-language pamphlets available for foreign visitors.
Ota Market
Address: 3-2-1 Tokai, Ota-ku, Tokyo 143-0001
Access: Ota Market can be reached by Toei bus from JR Shinagawa Station (30 minutes) or by Keikyu Bus from JR Omori Station (20 minutes) and from Keikyu Heiwajima Station (15 minutes). The closest bus stop is Ota-Shijo. You can also walk from Tokyo Monorail Ryutsu Center Station (20 minutes).
Link:
Tokyo Metropolitan Central Wholesale Market
Minato Mirai, Yokohama's Urban Seaside Destination
Yokohama is the capital city of Kanagawa prefecture and the second-largest city in Japan by population. It is part of the Great Tokyo Area but has a distinctive personality that sets it apart from Tokyo. This lively port town has a lot to see, especially in the Minato Mirai area, where the city's efforts to promote urban development while preserving a livable landscape for its residents are clearly visible. Minato Mirai, with its characteristic skyline, offers a wide variety of shopping malls, office buildings, luxury hotels, and entertainment facilities. Despite the contemporary, urban look, it's a comfortable space designed with people and the environment in mind, with parks, streets lined by cherry blossoms turning pink in spring, and plazas hosting street performances. You can even enjoy a ride on a Ferris wheel!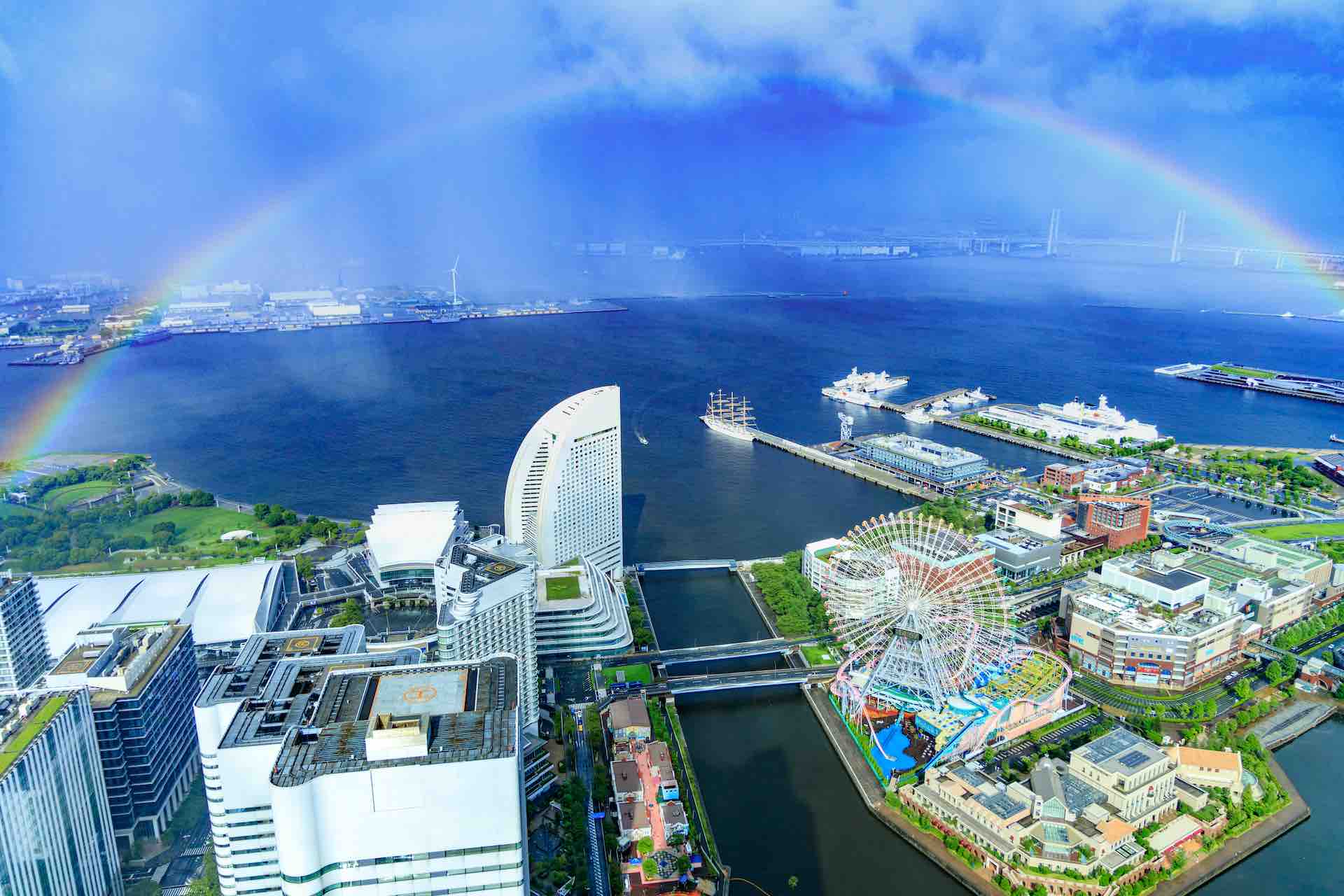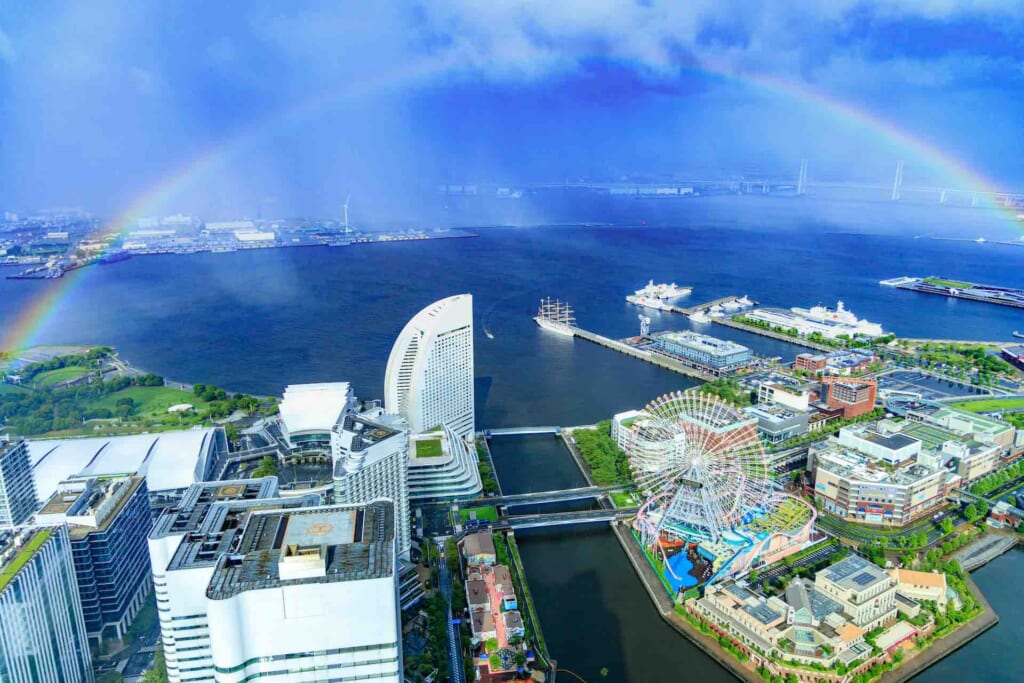 Major attractions in the area include the sailing ship Nippon Maru, once known as the "Swan of the Pacific", and the Yokohama Red Brick Warehouse, with shops and hosting cultural event venues. A stroll between the two gives you a glimpse into the port as it was back when it was opened in 1858. Your gateway to the area is the Minato Mirai station. You can get a special deal by purchasing a Yokohama Seaside Gourmet Train Pass, which includes a day pass for Tokyu Line and Minato Mirai Line, plus a meal voucher for a discount at selected restaurants.
Miura Coast Cherry Blossom Festival
The Miura peninsula, easily accessible from Yokohama, is famous for its beaches and jagged coastline. If you happen to be in Kanagawa at the very end of winter and know you will be leaving Japan before the cherry blossom season start, the Komatsugaike Park in the interior is definitely worth a visit. From mid-February to early March, the park is home to the Miura Kaigan Cherry Blossom Festival.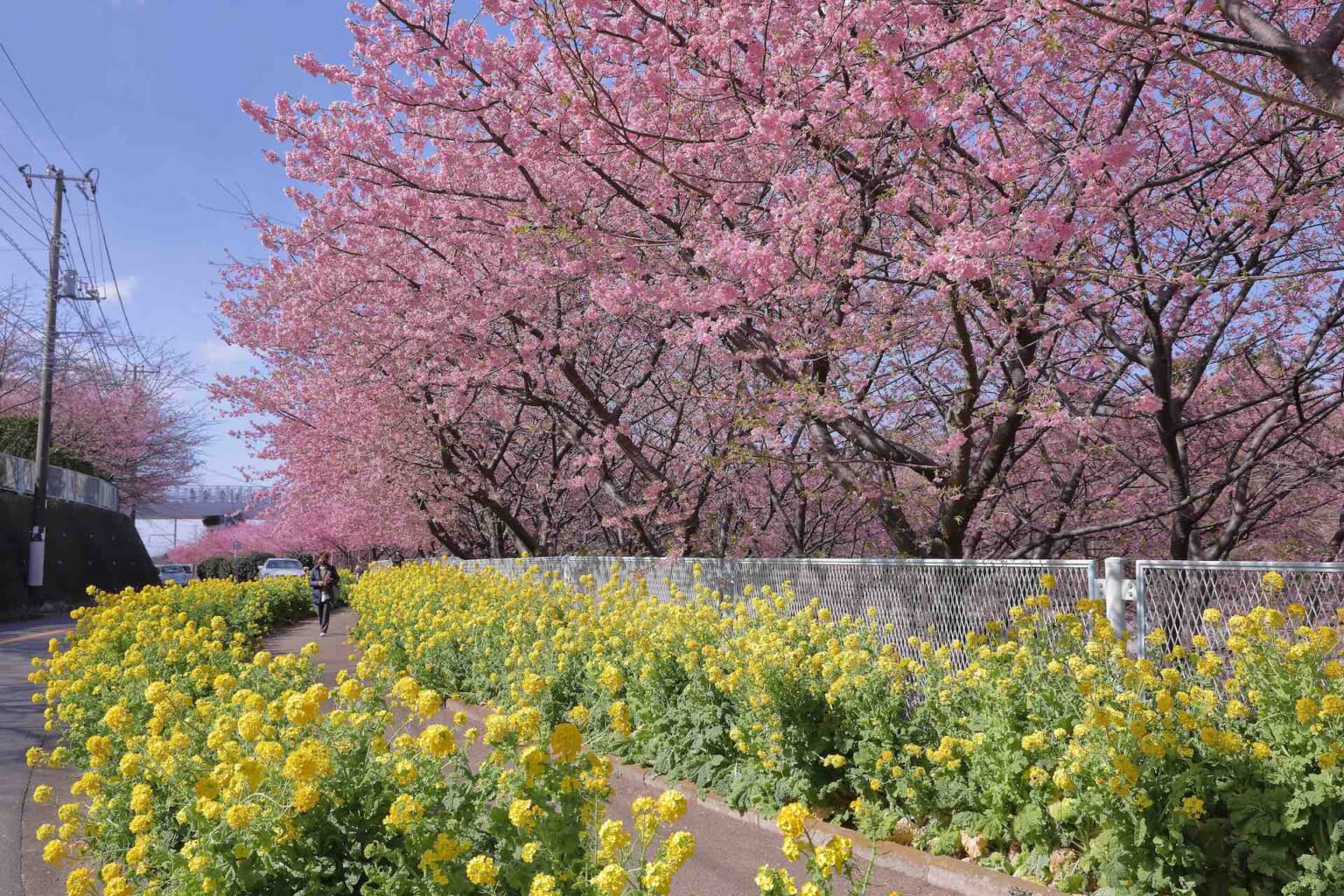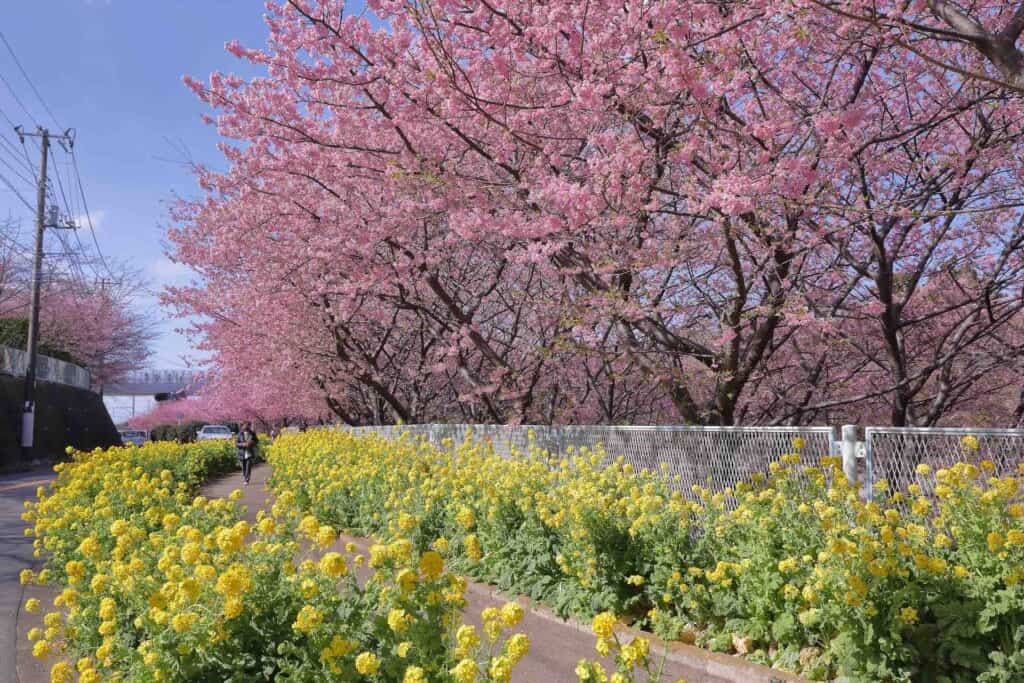 About 1,000 Kawazu sakura, known for its early blooming, are planted along the 1 km railroad track from Keikyu's Miurakaigan Station to Komatsugaike Park. The sakura cherry blossoms bloom alongside the yellow rapeseed flowers, offering colourful scenery and an early taste of spring.
Miura Coast Cherry Blossom Festival
Address: Minami-shitaura-cho, Miura-shi, Kanagawa-ken 238-0101
Access: Komatsugaike Park is a 50-minute train ride from Yokohama to Miurakaigan Station on the Keikyu Railway Line and an additional 18-minute walk to the park.
Link:
Miura City Tourism Association
Enoshima, an Island of Nature, Tradition, and Cultural Attractions
Enoshima is an island symbol of the Shonan area, a region along the coast of Sagami Bay in Kanagawa Prefecture, and has long been a popular seaside destination. The island is connected to the mainland by a bridge, allowing visitors to reach the island on foot from Katase-Enoshima station. Just one hour from Yokohama, it offers both nature and tradition with its beaches, botanical gardens, shrines, and other tourist attractions such as observatories and an aquarium. Not to mention the fresh and delicious seafood!
Enoshima Shrine is one of the three major shrines in Japan dedicated to the goddess Benten, known as a deity of water, as well as happiness, wealth and artistic merit. From the entrance to the island, you are led to the shrine through Enoshima Benzaiten Nakamise-dori, a historic shopping street lined with restaurants and souvenir shops. Another more modern landmark at the island's centre is the Enoshima Sea Candle, a lighthouse and observatory deck. From there, you can enjoy spectacular views, and if you visit it on a clear, sunny day, you could be lucky and even see Mount Fuji in the distance. We also recommend watching the sunset from here.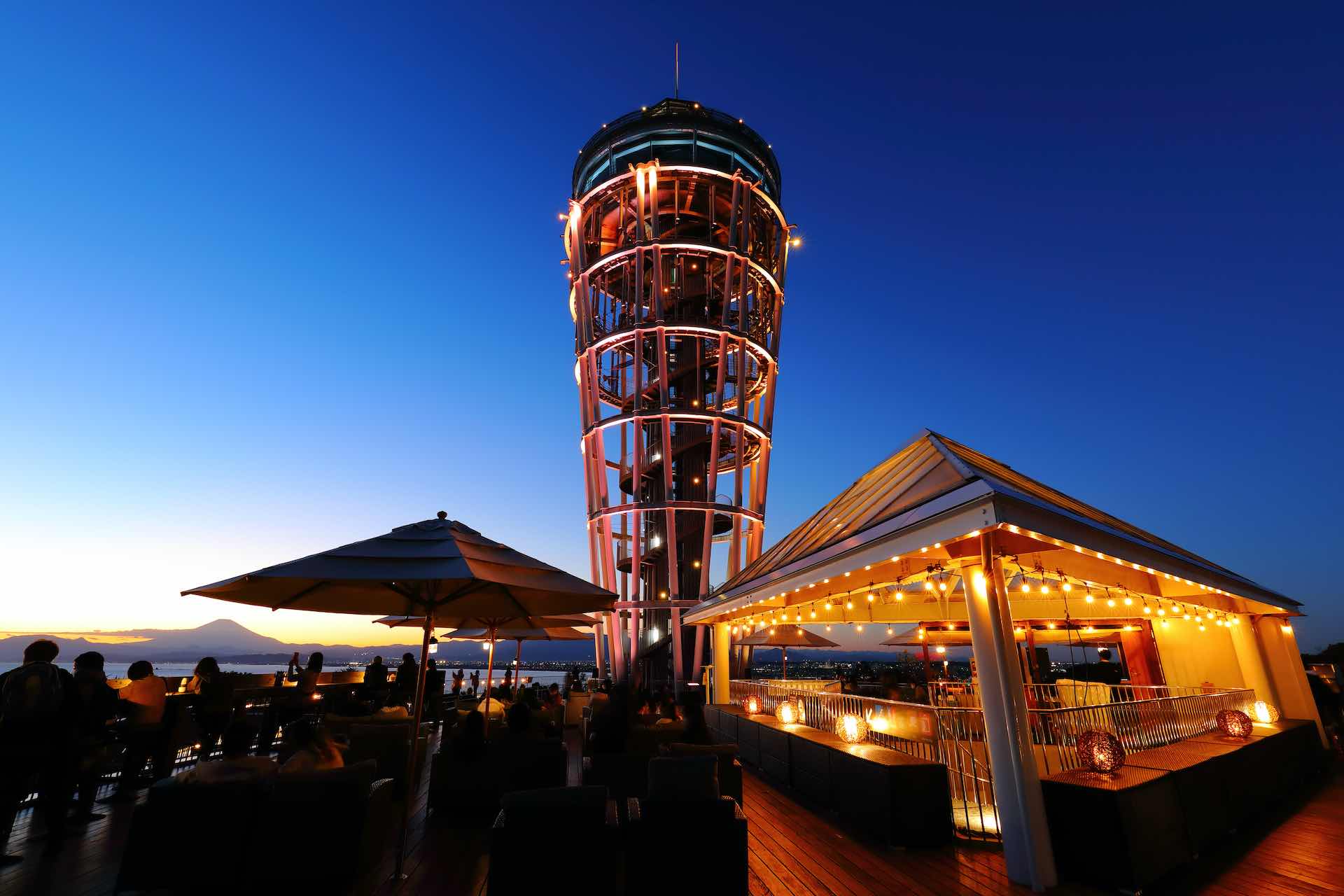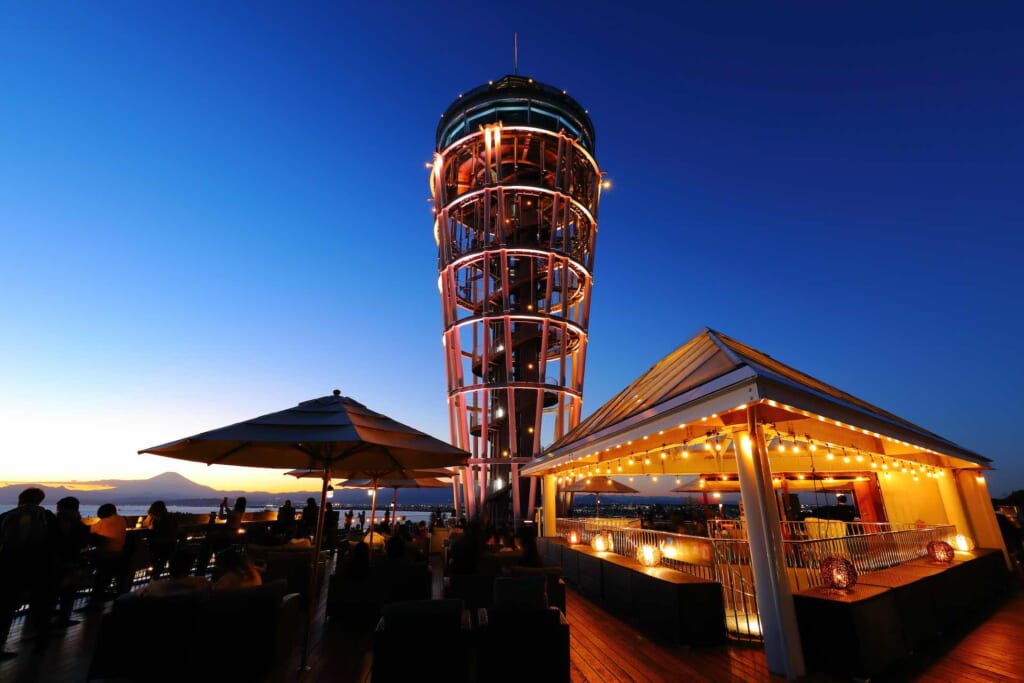 Enoshima
Address: Enoshima, Fujisawa-shi, Kanagawa-ken 251-0036
Access: You can access Enoshima through two train stations: Katase-Enoshima on the Odakyu Enoshima Line (15-minute walk to Enoshima entrance) and Enoshima Station on the Enoden Line (20-minute walk).
Link: Enoshima and Kamakura Travel Guide
Kamakura: Temples, Gardens, and the Great Buddha
Enoshima is close to Kamakura, a historical site famous for its many temples and shrines, traditional gardens, and the giant bronze statue of the Great Buddha. The streets of Kamakura are filled with an atmosphere reminiscent of its great past as the capital of Japan. It is worth visiting and is easily accessible from Enoshima in around 25 minutes by riding the picturesque Enoden line.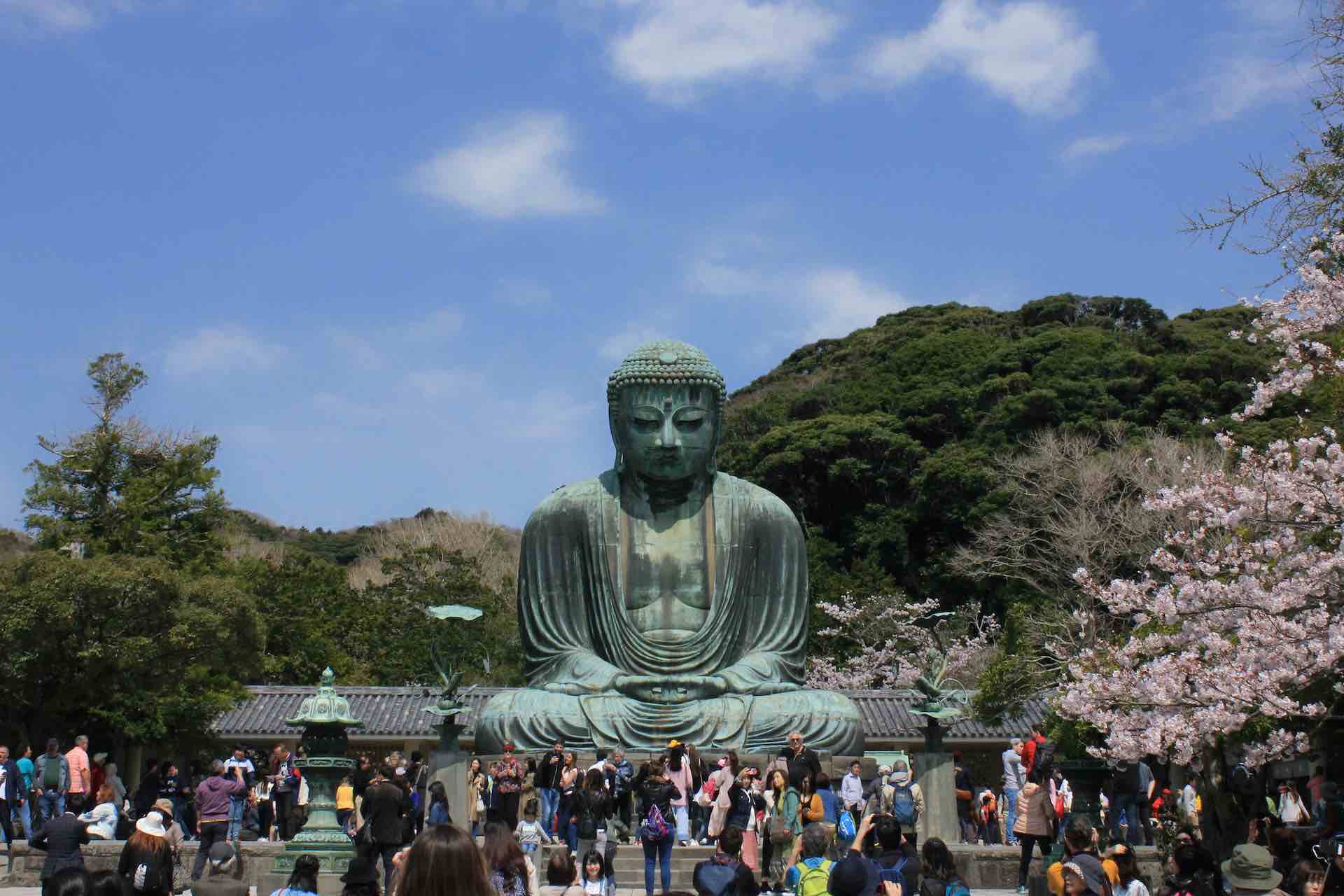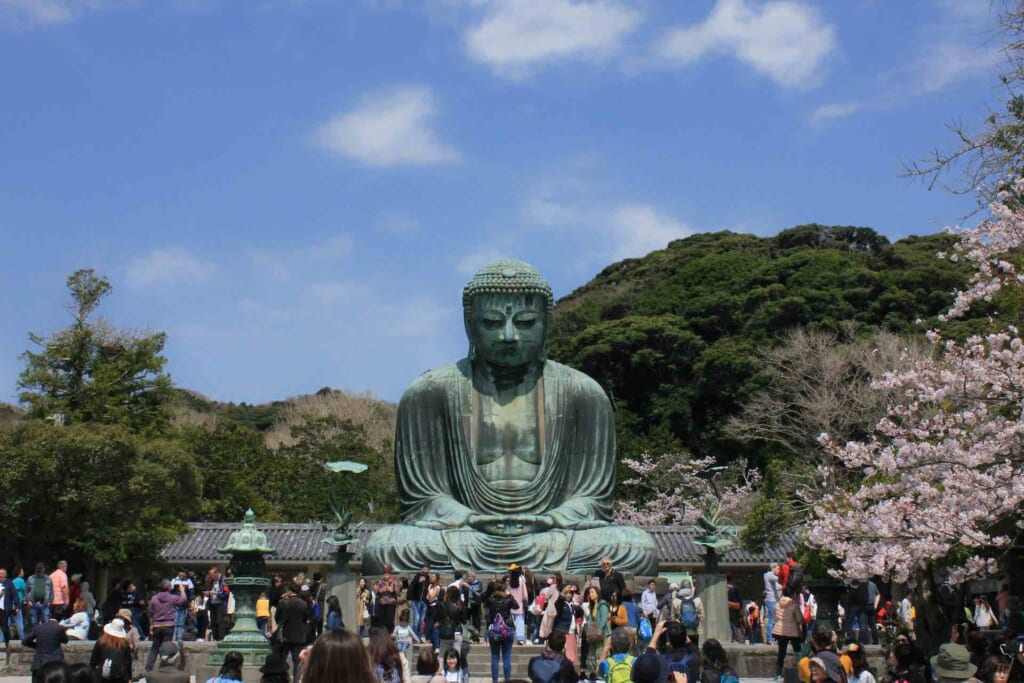 If you plan to visit both Enoshima and Kamakura, the Enoshima-Kamakura Freepass is a convenient one-day pass valid for unlimited rides around the two areas.
Kamakura
Address: Kamakura, Kanagawa-ken
Access: Kamakura is a 25-train ride from Enoshima Station to Kamakura Station on the Enoden Line
Link: Enoshima and Kamakura Travel Guide
Hakone Hot Spring Resort and Views of Mount Fuji
Hakone is a popular travel destination in Kanagawa that can be enjoyed all year round. It is famous mainly for onsen hot springs, the iconic view of Mount Fuji, and the red torii gate from the shores of Lake Ashi. You can enjoy the beautiful scenery of Hakone in several ways: from a sightseeing cruise on the lake, riding a ropeway over the Owakudani volcanic valley, or relaxing in an open-air hot-spring bath. Art lovers should not miss the opportunity to visit THE HAKONE OPEN-AIR MUSEUM, with over 120 modern art pieces on display outdoors, by famous artists such as Rodin and Henry Moore.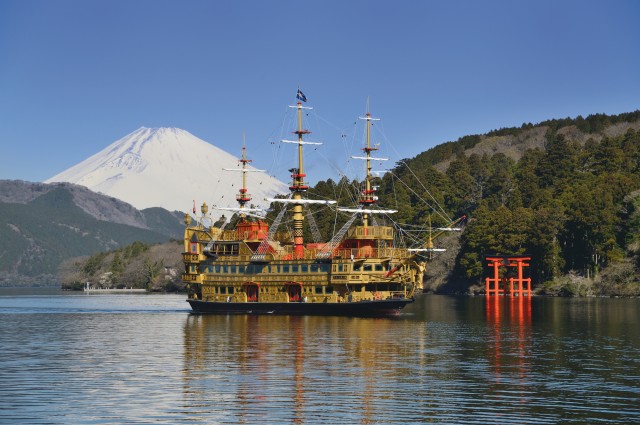 Hakone also used to be an important checkpoint along the Tokaido. Nowadays, you can visit a reconstruction of the Hakone Checkpoint, complete with gates, housing for officers and soldiers, a prison chamber, and a lookout tower. You also get to walk a more extended passage of the old Tokaido between Moto-Hakone and Hakone-Yumoto. Some of the original stone pavement remains, and the best-preserved section goes from Moto-Hakone to Hatajuku (75–100 minutes).
To those who want to explore the Hakone area thoroughly, we recommend the Hakone Freepass, an advantageous excursion ticket valid for unlimited rides covering most of the popular sightseeing destinations, and coming with a range of discounts at several locations.
Hakone
Address: Hakone-machi, Kanagawa-ken
Access: The best way to get to Hakone is by train (the most convenient station is Hakone-Yumoto). If you travel from Tokyo, the Odakyu Line runs the Romancecar, a direct ride from Shinjuku (around 80 minutes).
Link:
Odakyu Railway
Getting Around in Kanagawa
You can access the Kanagawa area via several trains and buses that depart from central Tokyo. The prefecture is well connected by various means of transport, including less conventional ones such as ropeways and boats.
When planning your itinerary in Kanagawa, you may want to check out the following main train lines. The Odakyu Line conveniently links Shinjuku station in Tokyo to some of the most popular sightseeing destinations, including Hakone and Enoshima. The Enoden Line, which follows the coast from Kamakura to Fujisawa, is especially charming thanks to its retro appearance. The Yokohama Minato Mirai Railway Line, connecting directly to Tokyu Toyoko Line, is the best way to reach the Minato Mirai area and other popular Yokohama destinations, such as Yokohama's Chinatown district. Yokohama is also served by the Keikyu Railway, which connects several Miura Peninsula destinations.
Conveniently located close to Tokyo, Kanagawa is the ideal starting point for visiting both the metropolis and southern Kanto. The prefecture is home to some trendy tourist spots but offers more unique places to those looking for less-known destinations. With its iconic Mount Fuji views, it won't certainly disappoint visitors looking for picture-perfect sceneries!


Article sponsored by Kanto District Transport Bureau, with the support of Kanagawa Prefecture, Ota City, Odakyu Electric Railway Company, Keikyu Corporation, TOKYU CORPORATION, and Yokohama Minatomirai Railway Company