Shopping in Japan
Japan is a shopping paradise for many reasons, from the vast selection of goods available to the quirky shopping districts to the high quality of Japanese handmade goods. While Japan is famous for trendy shopping areas like Ginza and Harajuku, those types of places barely scratch the surface of what Japan has to offer.
One of the joys of shopping in Japan is the distinct differences between various regions of Japan in terms of handcrafted products. Those who take the time to explore Japan region by region will uncover an endless variety in foods, crafts, and products unique to those areas and sometimes even specific towns. And rather than faceless generic chain stores, many products are sold out of family-owned businesses and shops that have existed for decades or even centuries.
Surprisingly, Japan is more organized than most visitors are used to when it comes to shopping areas. Here, we will describe a few unique ways to shop in an authentic Japanese style.
Shotengai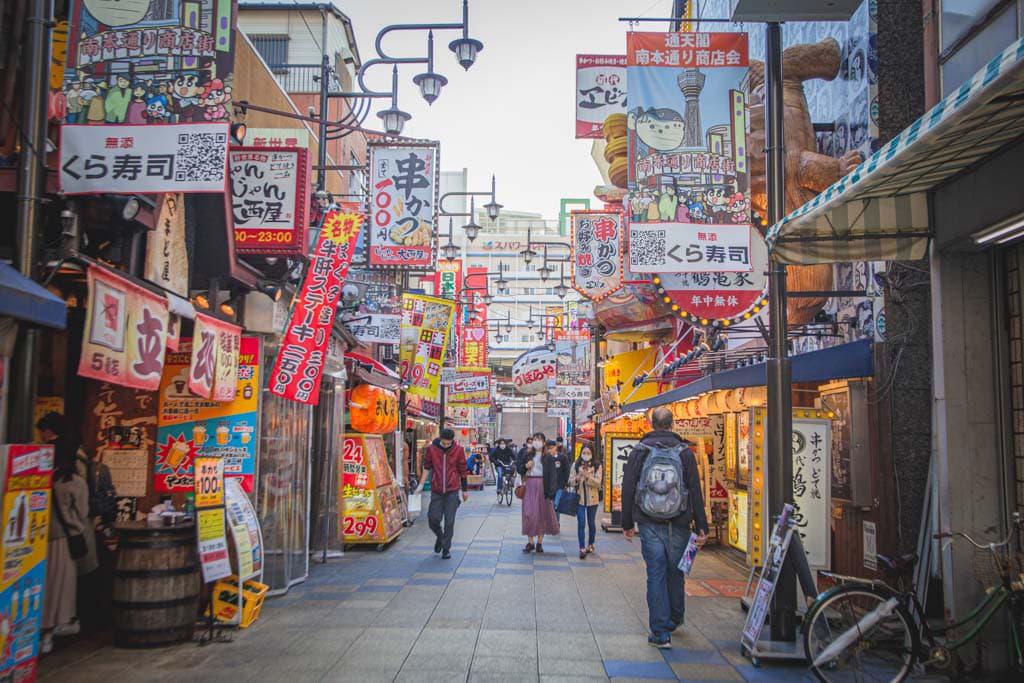 Before the creation of the shopping mall, the shotengai 商店街 shopping streets were the de facto places for people to shop for pleasure. Shotengai are long stretches of streets with many small shops and restaurants catering mainly to the local neighborhood residents. Some shotengai limit or prohibit motorized vehicles and some are covered so people can shop in bad weather without using an umbrella. The number of shotengai in Japan is on the decline as shopping malls and outlets are being built, but they are still a relatively common sight throughout Japan, especially in smaller towns.
The joy of the shotengai is exploring the often unique, tiny shops run by a neighborhood resident. Because they cater to the needs of local residents, many of them are food-related: bakeries, sake shops, butcher shops, and fruit and vegetable stands are common. But some shotengai, especially those which get at least occasional tourism traffic, might have shops selling cute souvenirs and trinkets.
Famous shotengai that have a good balance of local and tourist establishments are Nakano Sun Mall and Yanaka Ginza in Tokyo, JanJan Yokocho and Senren Shotengai in Osaka and Sanjokai and Ryoma-dori Shotengai in Kyoto.
Michi-no-eki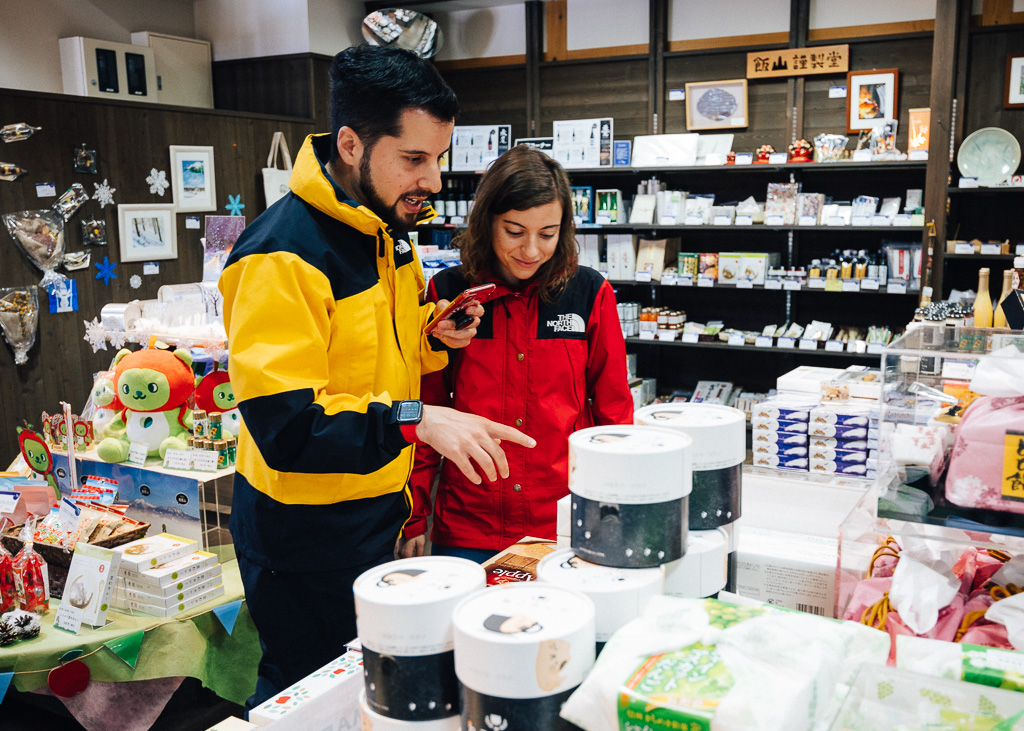 Michi-no-eki 道の駅 literally translates to "road station" in Japanese and can be found, as you might guess, along expressways and major highways. The michi-no-eki along expressways are rest stops for those traveling between cities by car and bus and are known for sparkling clean restrooms, cheap and delicious meals, and gift shops selling regional products. Only in Japan can a highway rest area become an attraction in itself, but some michi-no-eki are precisely that.
There are different types of michi-no-eki along the expressways, the largest being "service areas"(SA) which have restrooms, multiple restaurants and a gift shop, and the smaller "parking area"(PA) which has less shopping and restaurants, if any.
Along regular non-toll highways in Japan, you can find a slightly different type of michi-no-eki. Because you don't need to pay a toll access these types of michi-no-eki, they often are used as a sort of farmer's market where local farmers can sell their produce. The types of products sold at these locations varies greatly but they are always focused on regional and local products, making them great places to pick up unique souvenirs.
Specialty Areas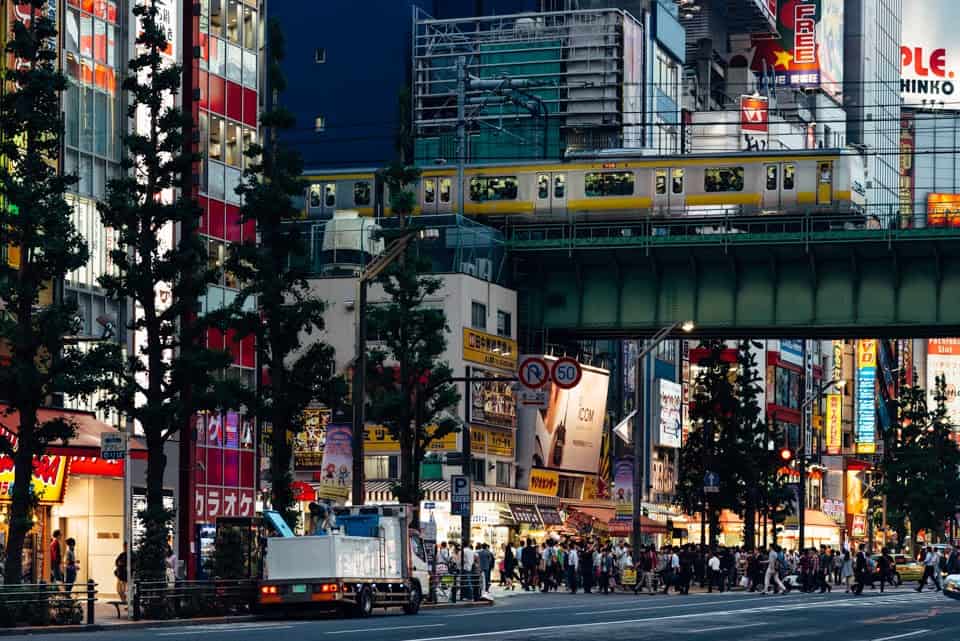 In larger cities, there are entire neighborhoods dedicated to a specific type of product or catering to a certain customer. In Tokyo, people are undoubtedly familiar with Akihabara, which caters to anime and manga lovers, but there are also neighborhoods for book lovers (Jimbocho), textile and craft lovers (Nippori Fabric Town) and people who love to cook (Kappabashi). In fact, it is common to find a large number of shops selling the same types of items in the same neighborhood. This probably harkens back to the days of merchant guilds where merchants doing the same kind of business remained in proximity of each other to make production more convenient.
Antenna Shops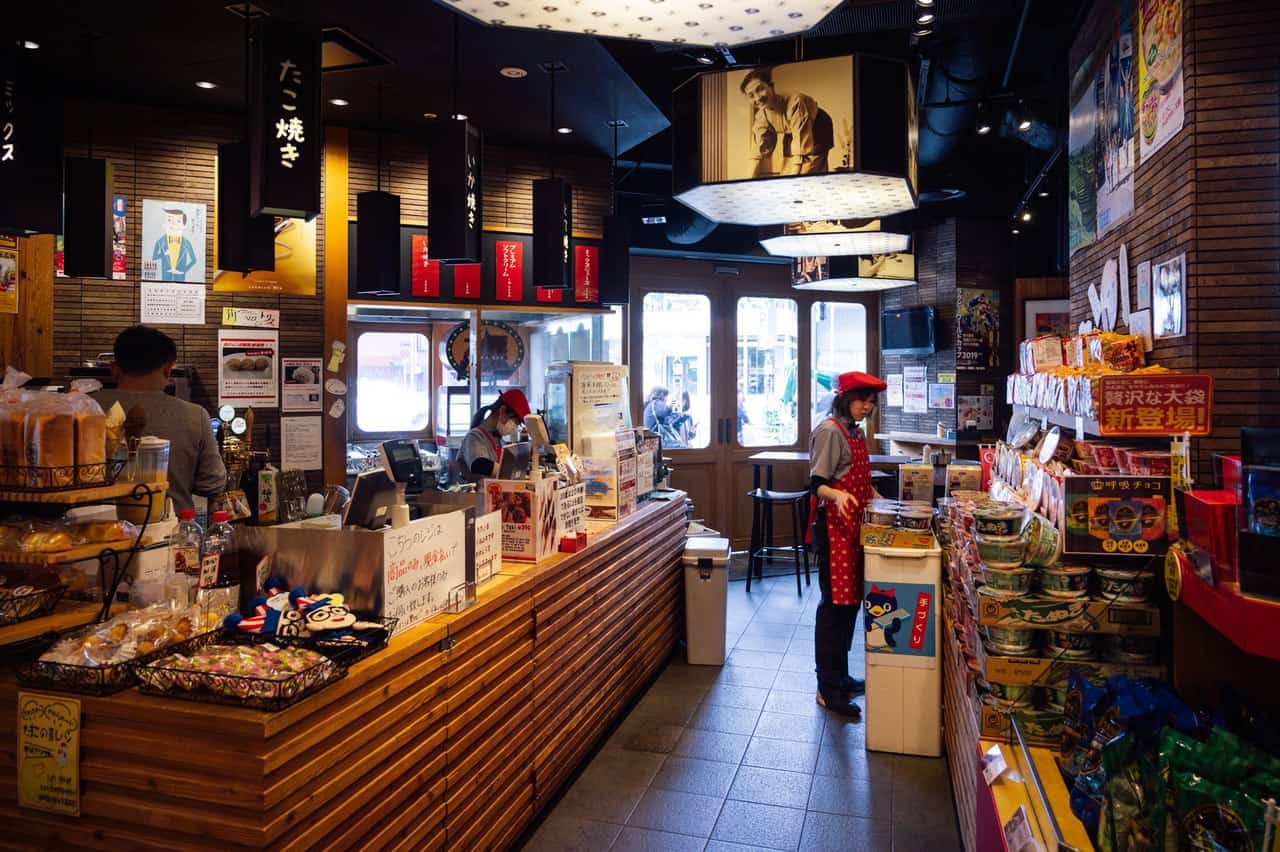 For those who do not have the time or the means to visit the length and breadth of Japan on their trip, large cities like Tokyo have antenna shops, a sort of shop that seems unique to Japan. At an antenna shop, you can find the famous local products of a specific prefecture or city in Japan. In Tokyo, the majority of antenna shops are concentrated around the Ginza and Nihonbashi areas. Please read our article to find out more about antenna shops and how to find them.