Japan is a country of contrasts. From the snow and low temperatures in Hokkaido to the turquoise waters and tropical beaches in Okinawa. From the world's busiest crosswalk in Tokyo to one of the most famous bamboo forests in Kyoto. Despite all these differences, there is one common element in most cities and towns in Japan: the shotengai (商店街). It's a Japanese-style shopping street that is usually closed to car traffic and covered with roofs. And in northern Osaka, hidden in the heart of the Kita district, you can discover Tenjinbashisuji (天神橋筋), the longest shotengai in Japan.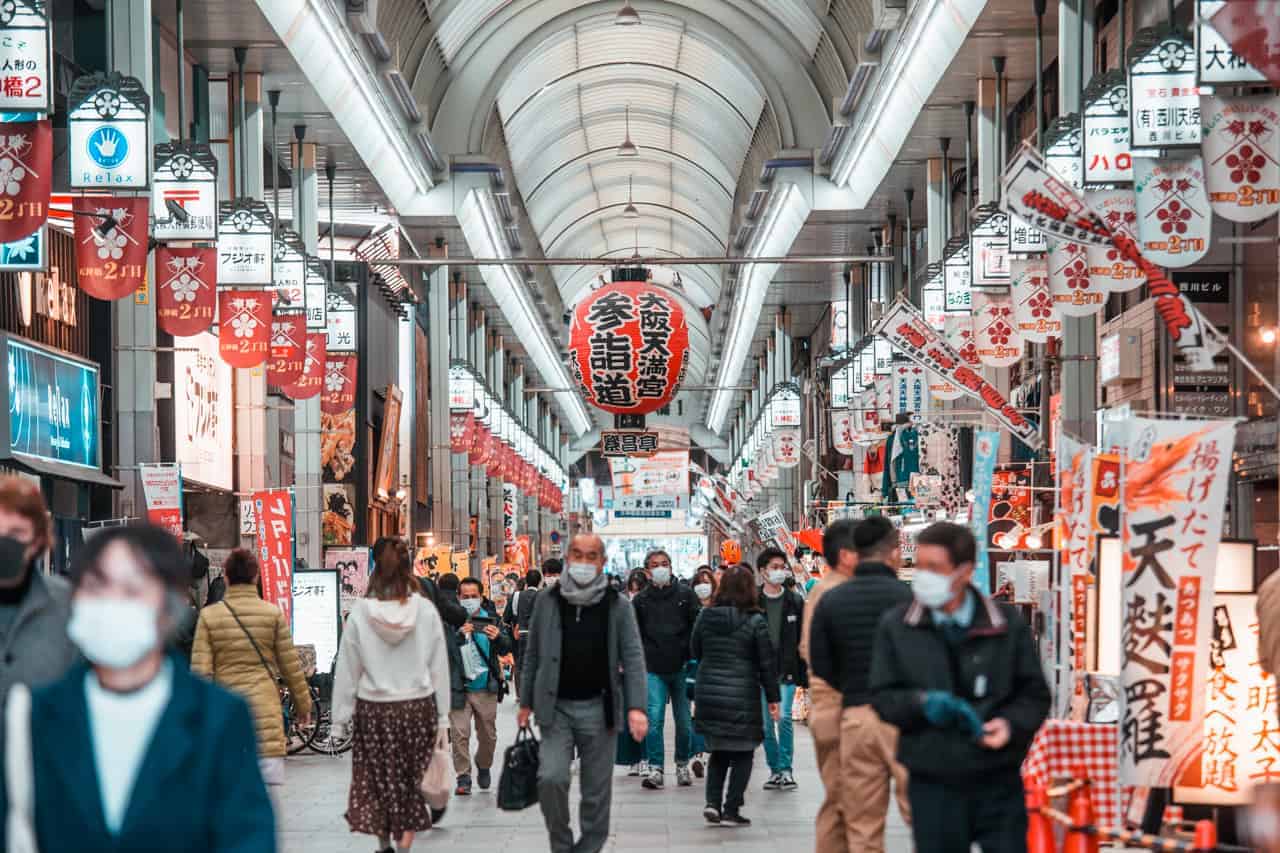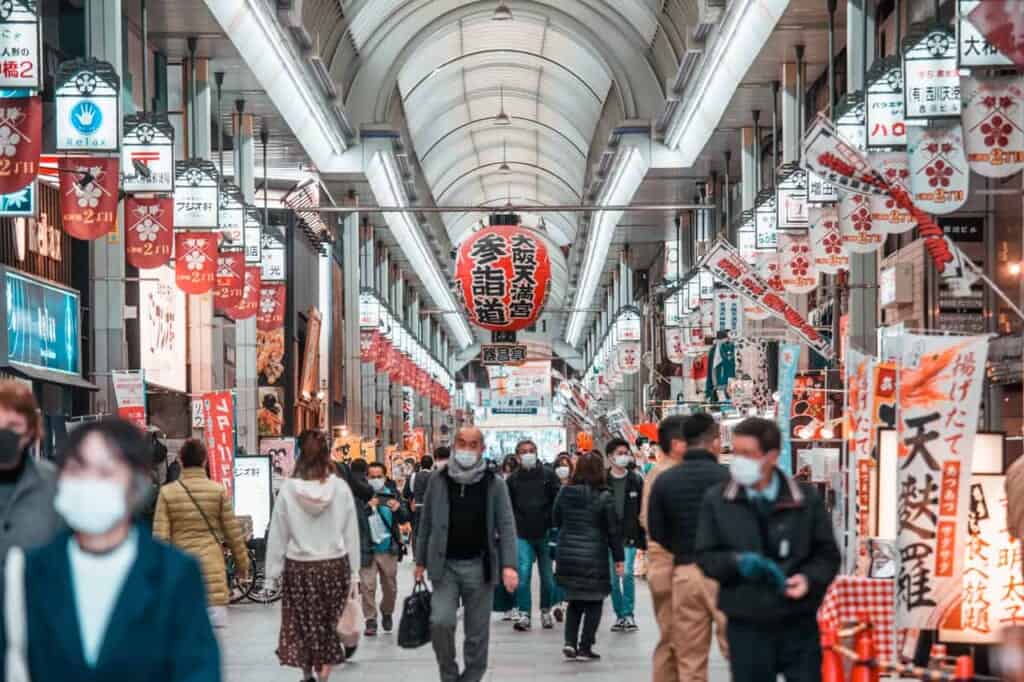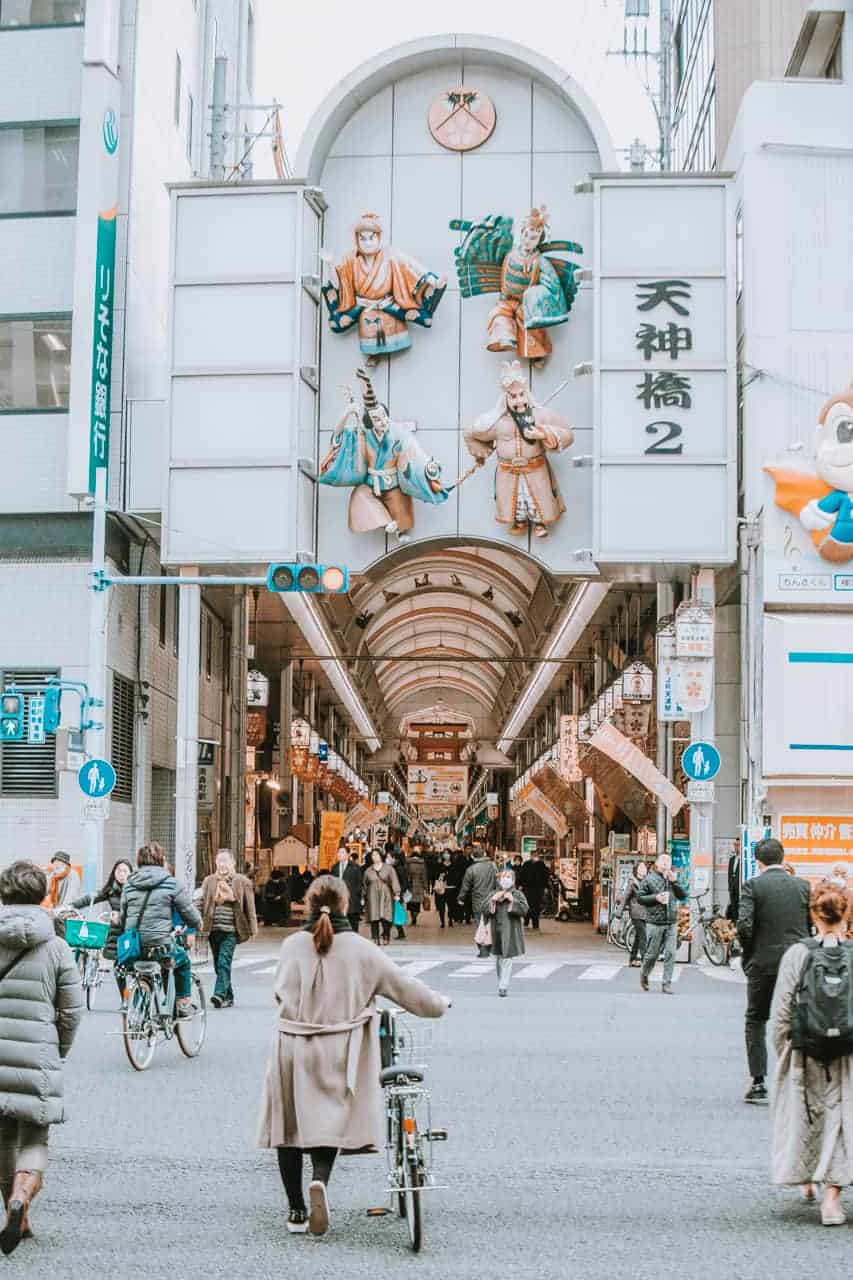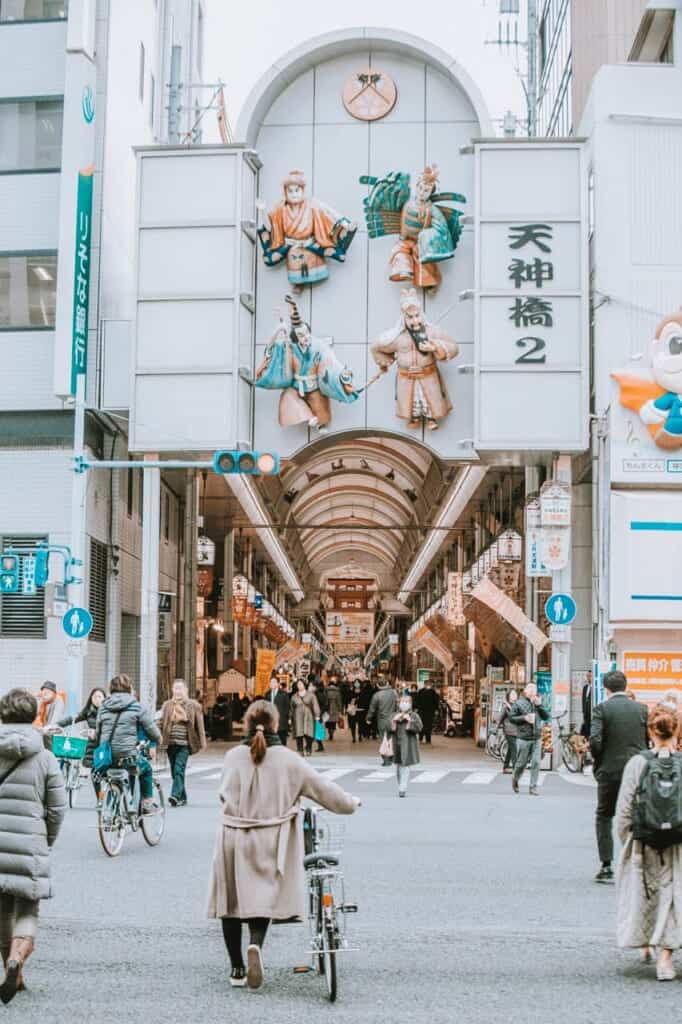 A shotengai is much more than a shopping street. It's a meeting point, where in addition to providing the daily services and needs of the local people, it's also the place where community activities are often held, especially matsuri (Japanese festivals).
Tenjinbashisuji, with more than 600 stores spread over a 2.6 km street, is the perfect place to immerse yourself in the day-to-day life of Japanese society.
Osaka Tenmangu Shrine, the Origin of Tenjinbashisuji
The origin of Tenjinbashisuji dates back to the beginning of the Edo period (1603-1868), specifically 1653. Due to its proximity to the Osaka Tenmangu Shinto shrine (大阪天満宮), it became the route for the worshippers. For some years, the monopoly of fruit and vegetable sales in Osaka city was practically concentrated in the Tenjinbashisuji area. Gradually, more stores and services flourished to supply the locals and meet their daily needs.
Osaka Tenmangu Shrine, also known among locals as Tenma-no-Tenjin-san (天満の天神さん) is an oasis of calm amidst the bustle of stores and passersby on the busy shopping street.
This shrine is one of the most popular Tenmangu shrines in Japan. Tenmangu shrines are those dedicated to Sugawara no Michizane, a scholar, poet, and politician who was a very important figure in Japan during the Heian period (794-1185). Therefore, Tenjin-san is a popular place for students, who come to this sacred place to honor Sugawara and ask for good academic results.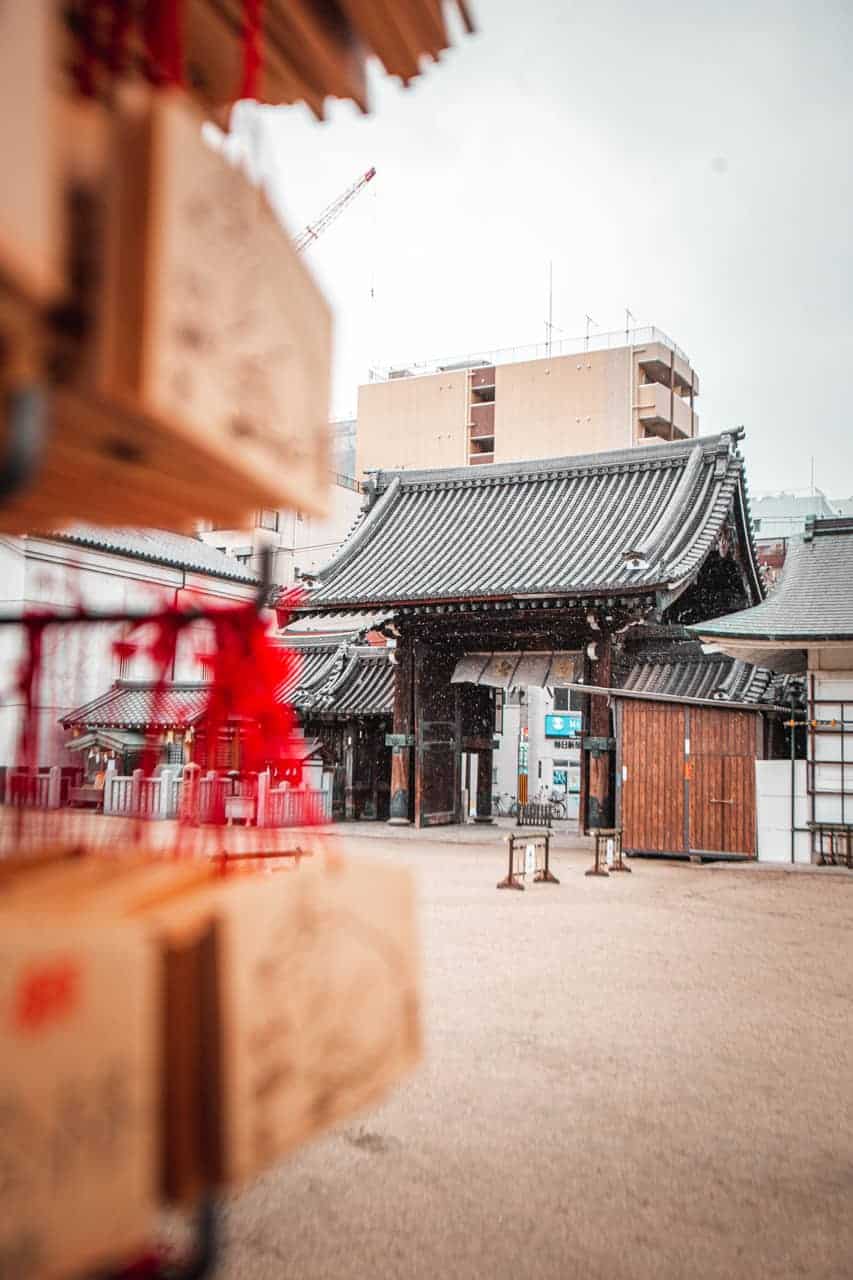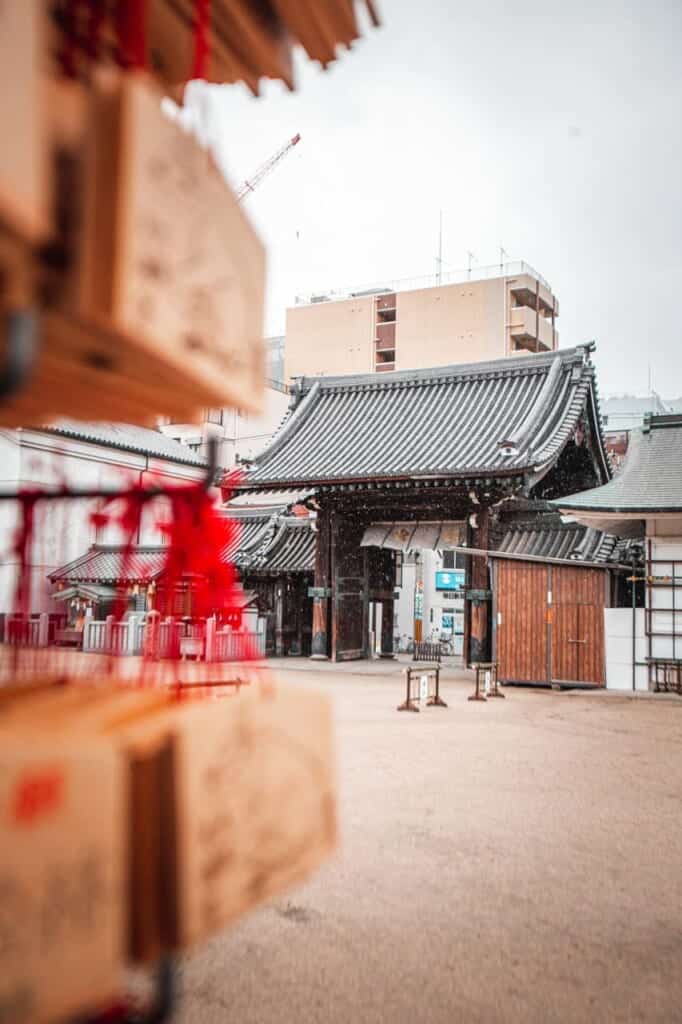 Although Osaka Tenmangu is a very local and not very touristic place, its matsuri (festival) called Tenjin Matsuri, is one of the most important in Japan. On July 24 and 25, the adjacent streets are filled with thousands of lights, colors, and music. Thousands of people dressed in traditional costumes dance to the rhythm of taiko (Japanese drums) until they reach the Okawa River. There, hundreds of boats with paper lanterns and a fireworks spectacle illuminate the waters.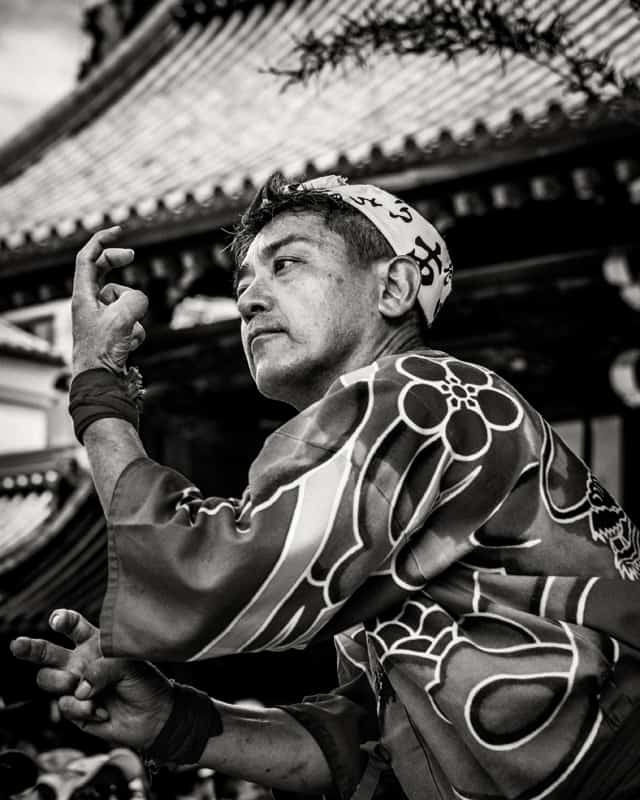 Exploring Tenjinbashisuji Shopping Arcade in Osaka
I realized that I had reached the beginning of this kilometric shopping street when I found myself in front of a sign on which, in addition to the place's name written in kanji (Japanese characters), I could also read "Tenjinbashi 1". The 2.6 km of Tenjinbashisuji is divided by seven perpendicular streets, and each of these sections is numbered from 1 to 7.
As soon as I entered this covered street, I was immersed in its nostalgic atmosphere, reminiscent of times gone by. In Tenjinbashisuji, you won't find luxury brands and there aren't many franchises. Among its 600 shops, you can discover books, household goods, handicrafts, clothes, kimonos, croquettes, izakayas, and traditional restaurants.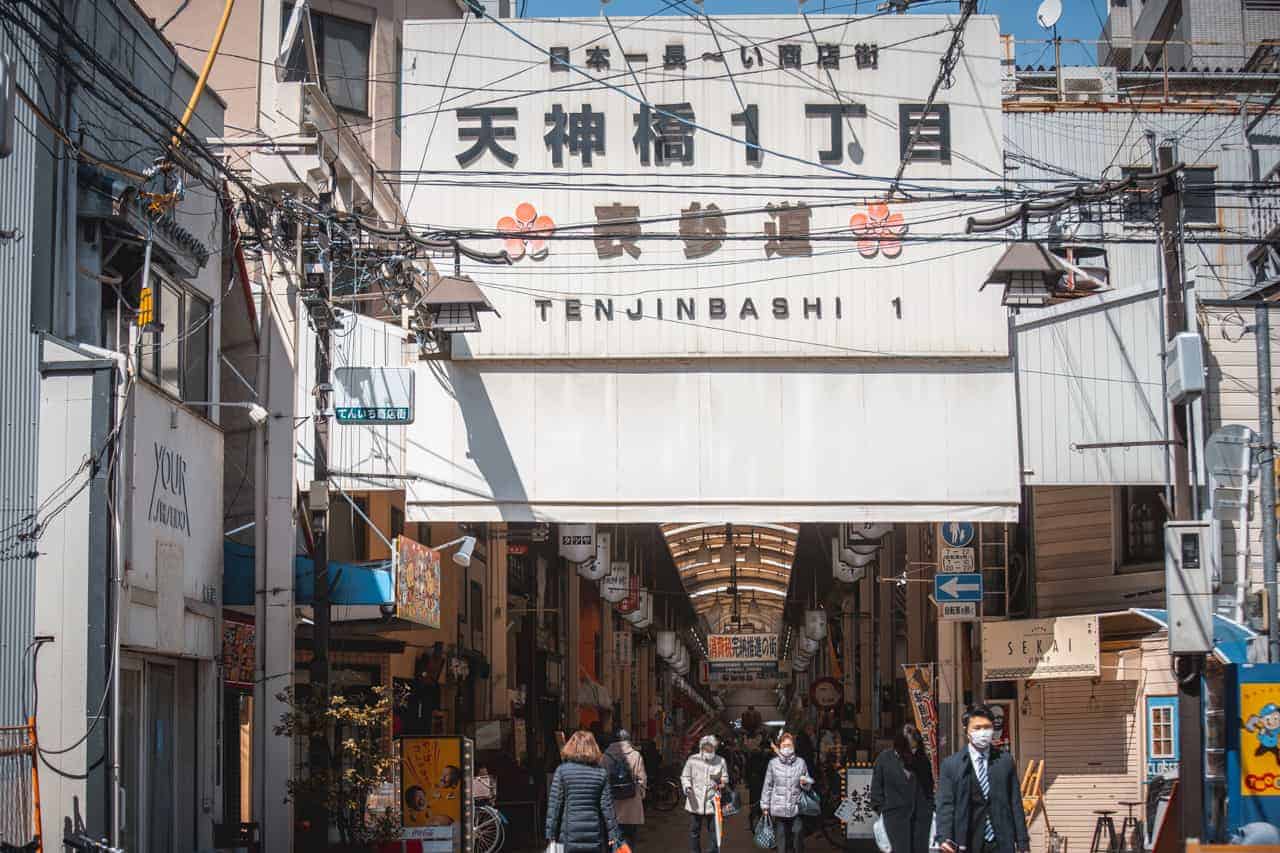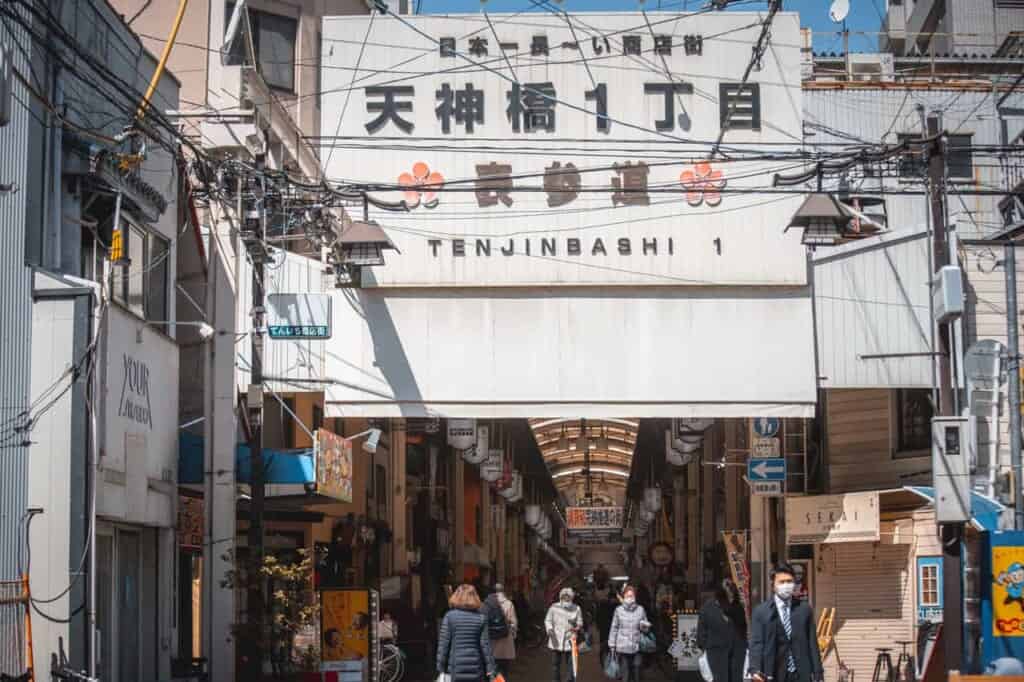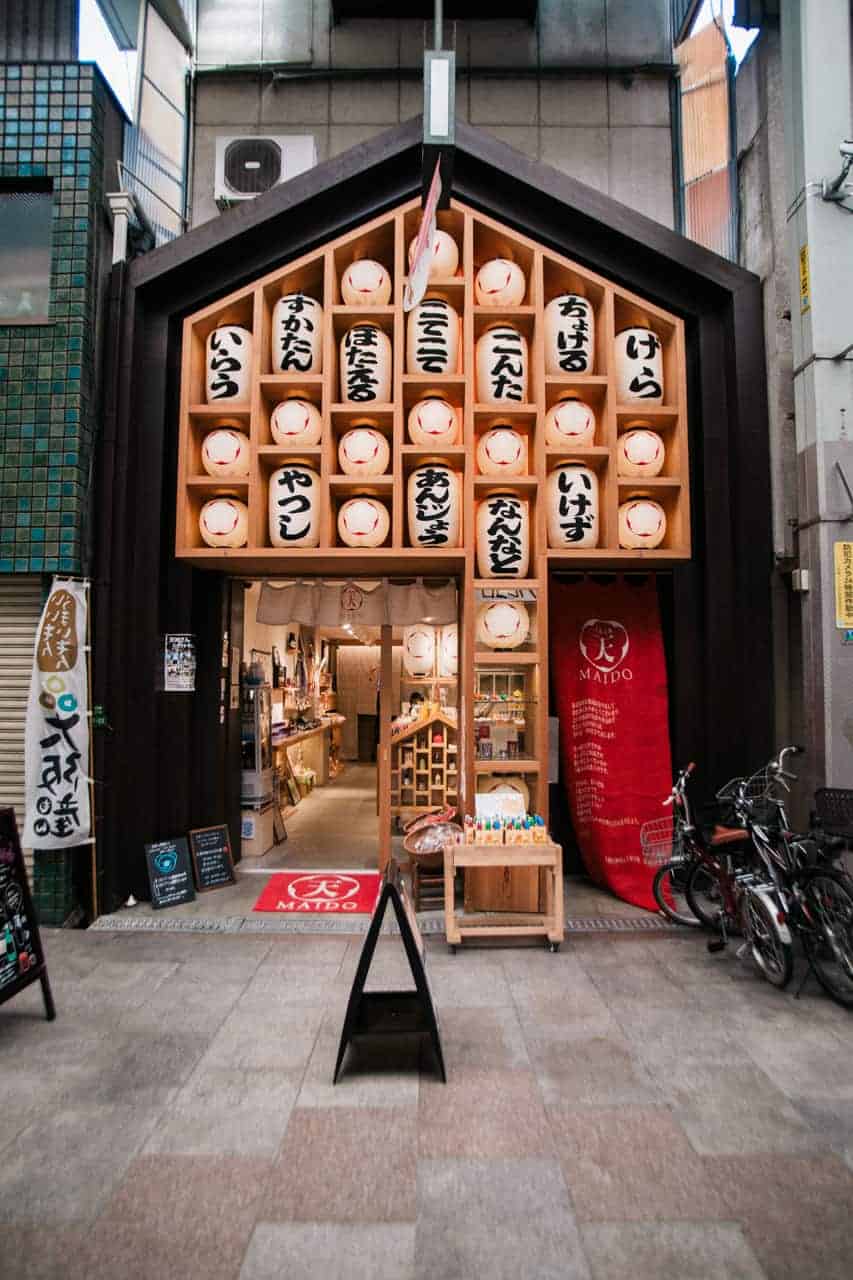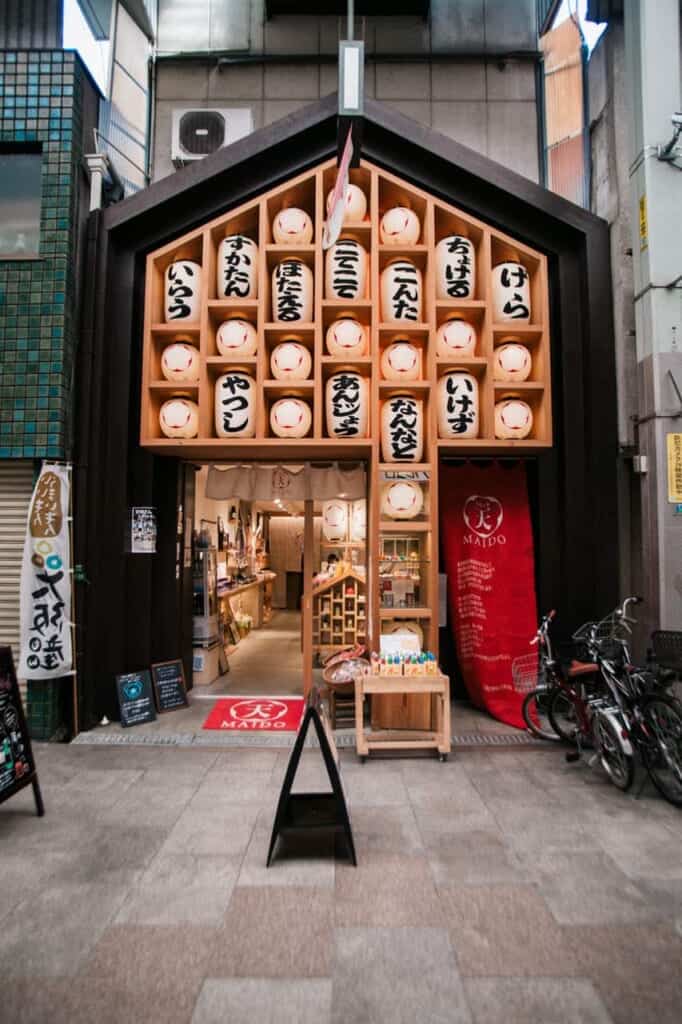 Street Food, Crafts, and Bargains in Osaka's Shopping Street
One of the most emblematic stores in the area is Nakamuraya (中村屋) and its star product is the korokke (コロッケ), the Japanese adaptation of the Western croquettes. Instead of being made with bechamel sauce, they are usually made by mixing cooked chopped meat with mashed potato. It's the perfect snack to satisfy your hunger while you explore this lively shotengai! This store is located very close to the entrance to section number 2 (Tenjinbashi 2).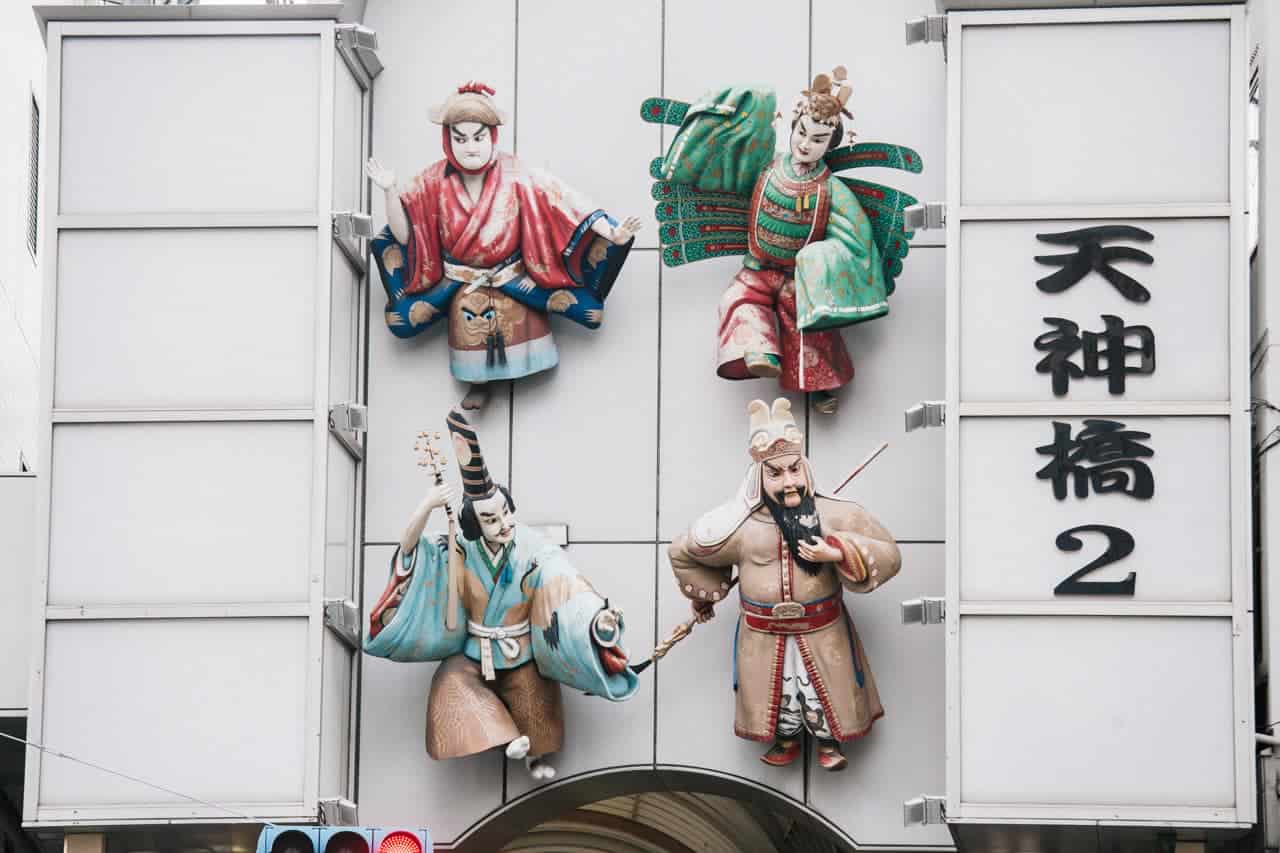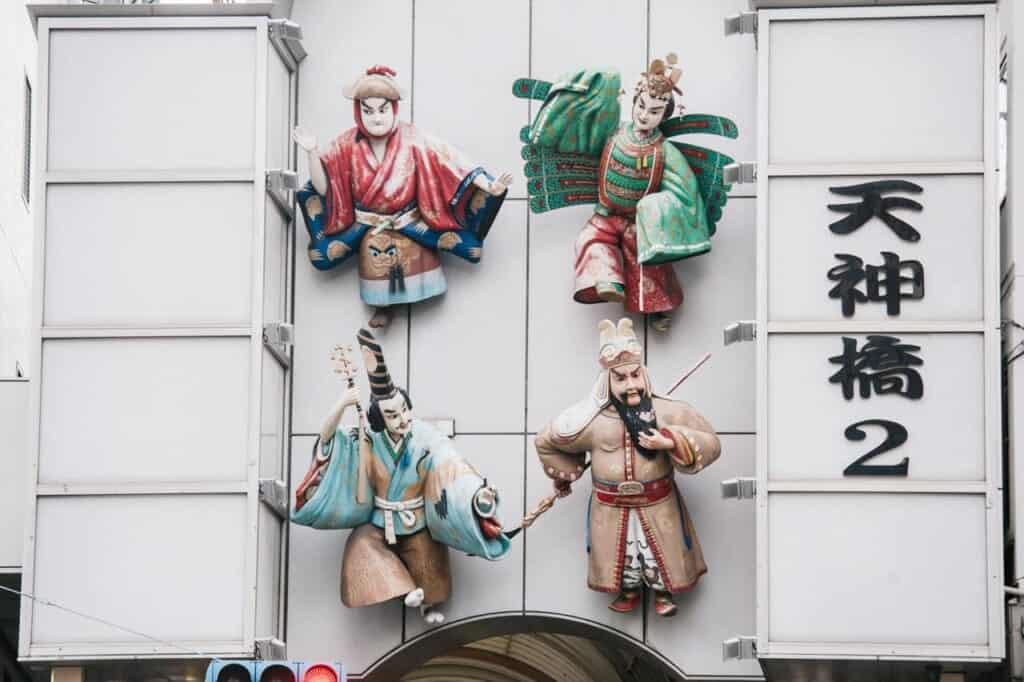 Osakans go to Tenjinbashisuji to look for sales and bargains as there are stores selling clothing, footwear, and accessories at very competitive prices. You can also find many types of handicrafts like steel products such as knives and katanas or fabrics and traditional Japanese clothing. When summer arrives, some of the stores sell very cheap yukatas, so it's a great opportunity to get one at a very affordable price. And in case you want to experience this traditional clothing before deciding to buy one, you can rent a yukata or kimono at Tenma Kimono and walk around the area and enjoy the experience with traditional Japanese clothing.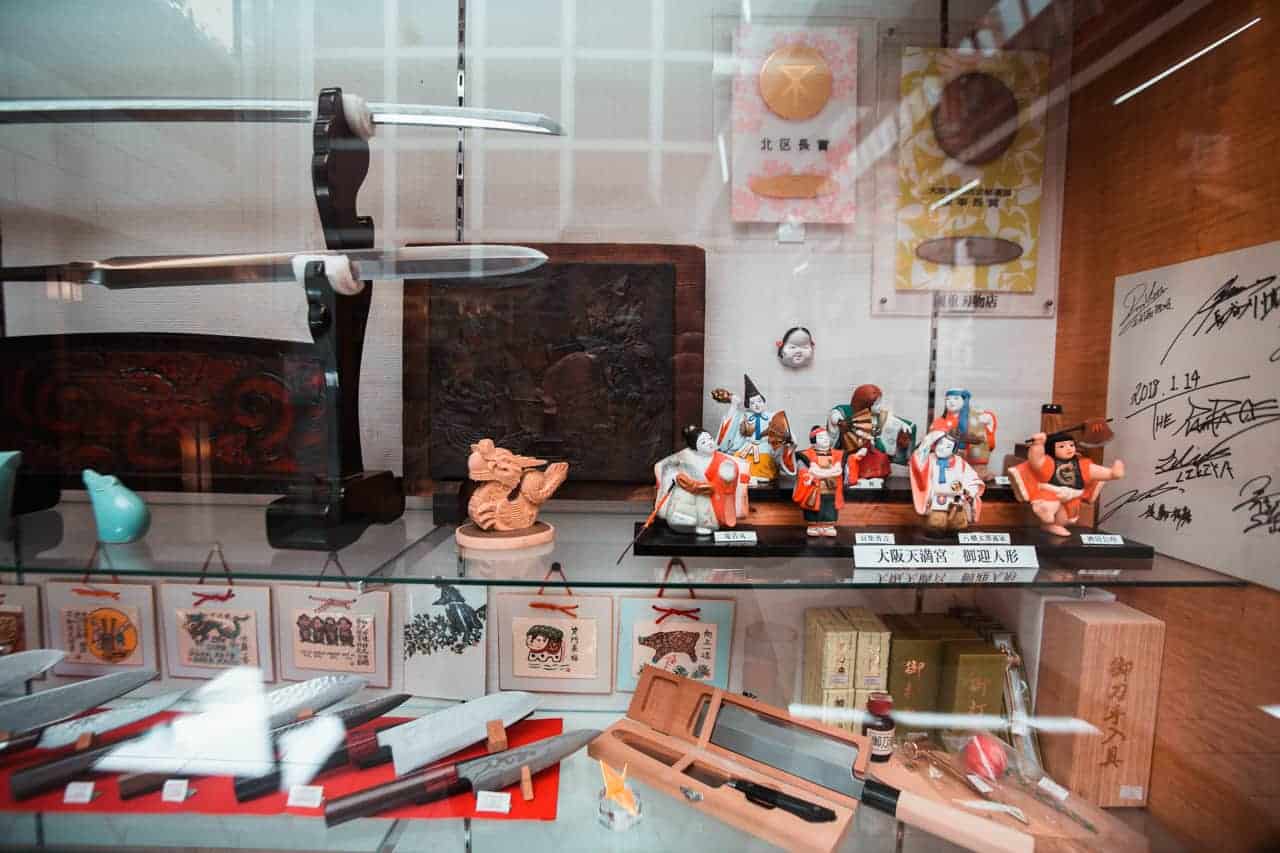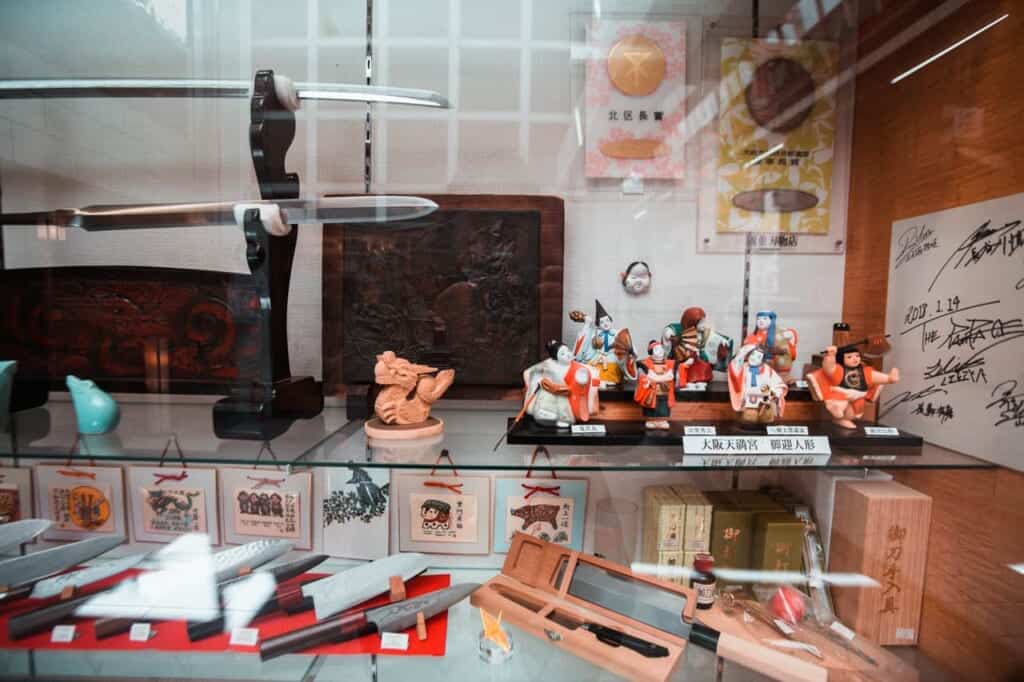 Although most of the stores are local, you will find some stores that you have probably seen elsewhere in Japan, like Daiso, one of the most famous 100 yen stores in Japan. Or the recognizable white, red, and blue lanterns hanging from the facades of the Kushikatsu Dengana restaurant chain. They are currently spread all over Japan, but it is a good place to enjoy one of the typical foods of Osaka: kushikatsu (different types of battered vegetables and meat that are skewered on chopsticks).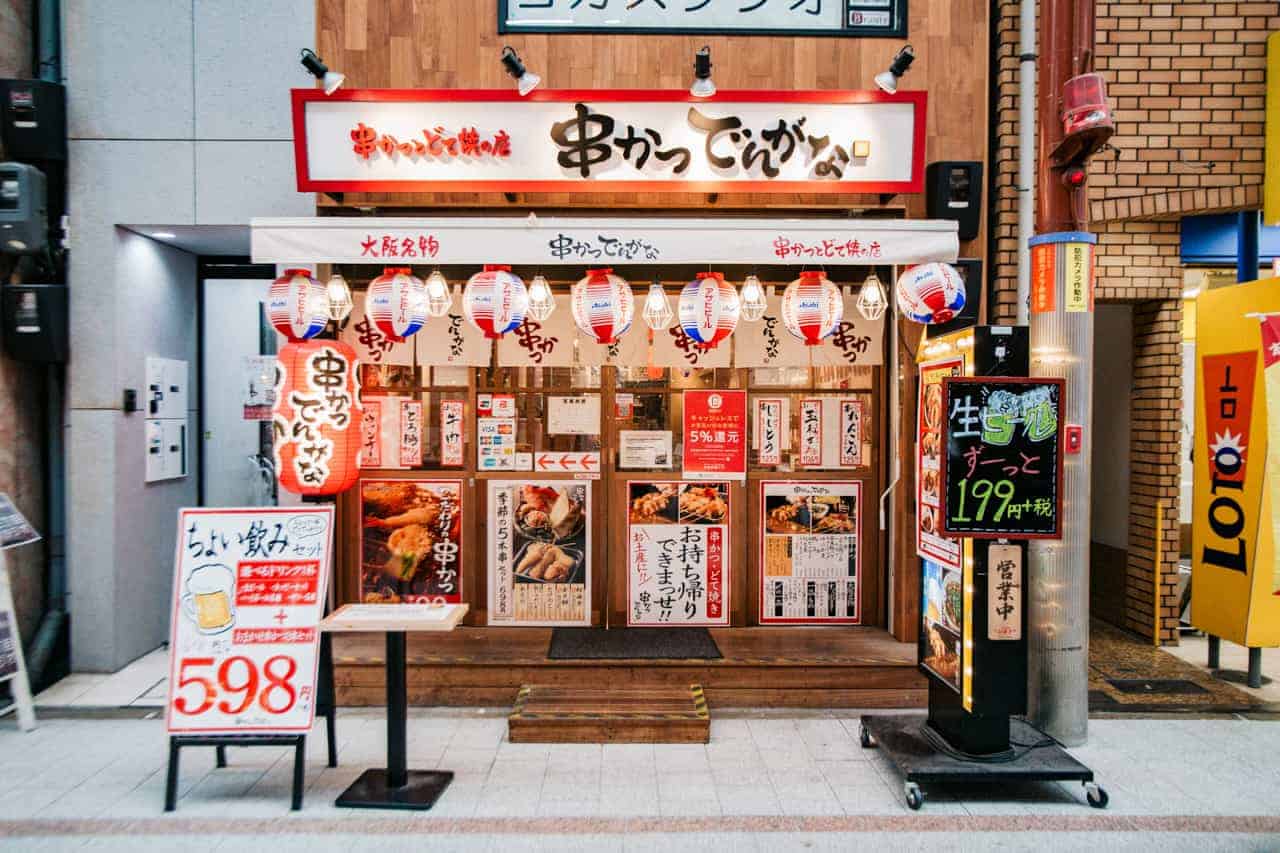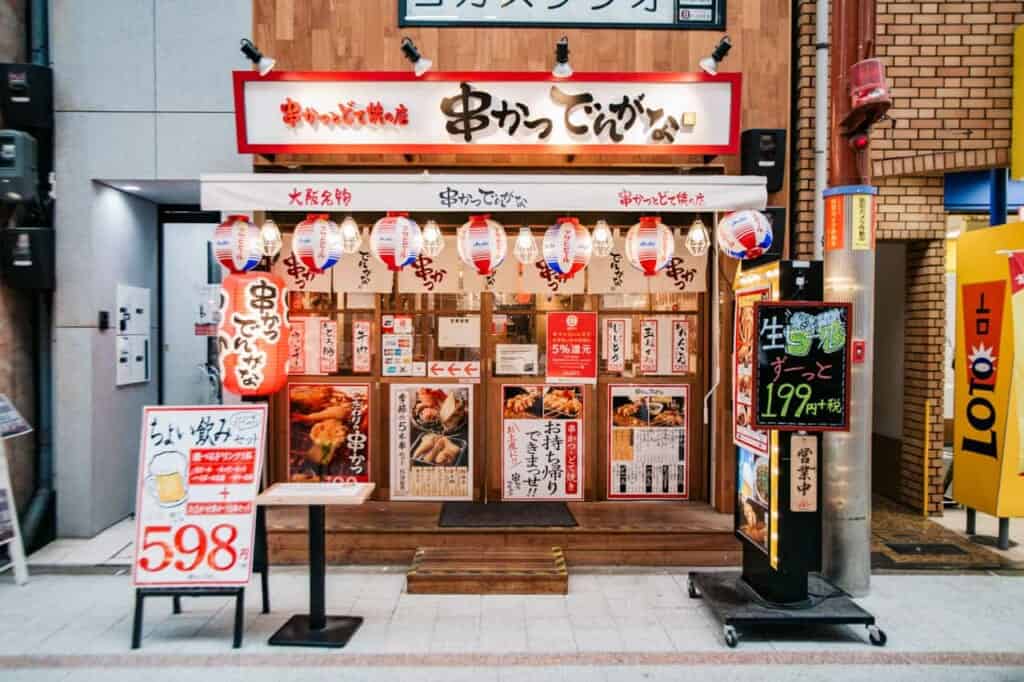 Two Popular Restaurants in Tenjinbashisuji: Sushi and Takoyaki
Along Tenjinbashisuji there are countless restaurants and food shops of all kinds. With such a varied offer, it's difficult to choose a place to eat. For those undecided, here are two of our local recommendations, especially for lunch:
Harukoma Sushi
Harukoma Sushi (春駒寿司) is a paradise for lovers of this famous Japanese dish. It is quite a popular restaurant, so sometimes there is a long line of people waiting outside. But it is worth it, not only for the sushi but also for the atmosphere, the restaurant's friendly service, and the affordable price.
If you ask a local about a place for sushi in the city, they will probably recommend Harukoma.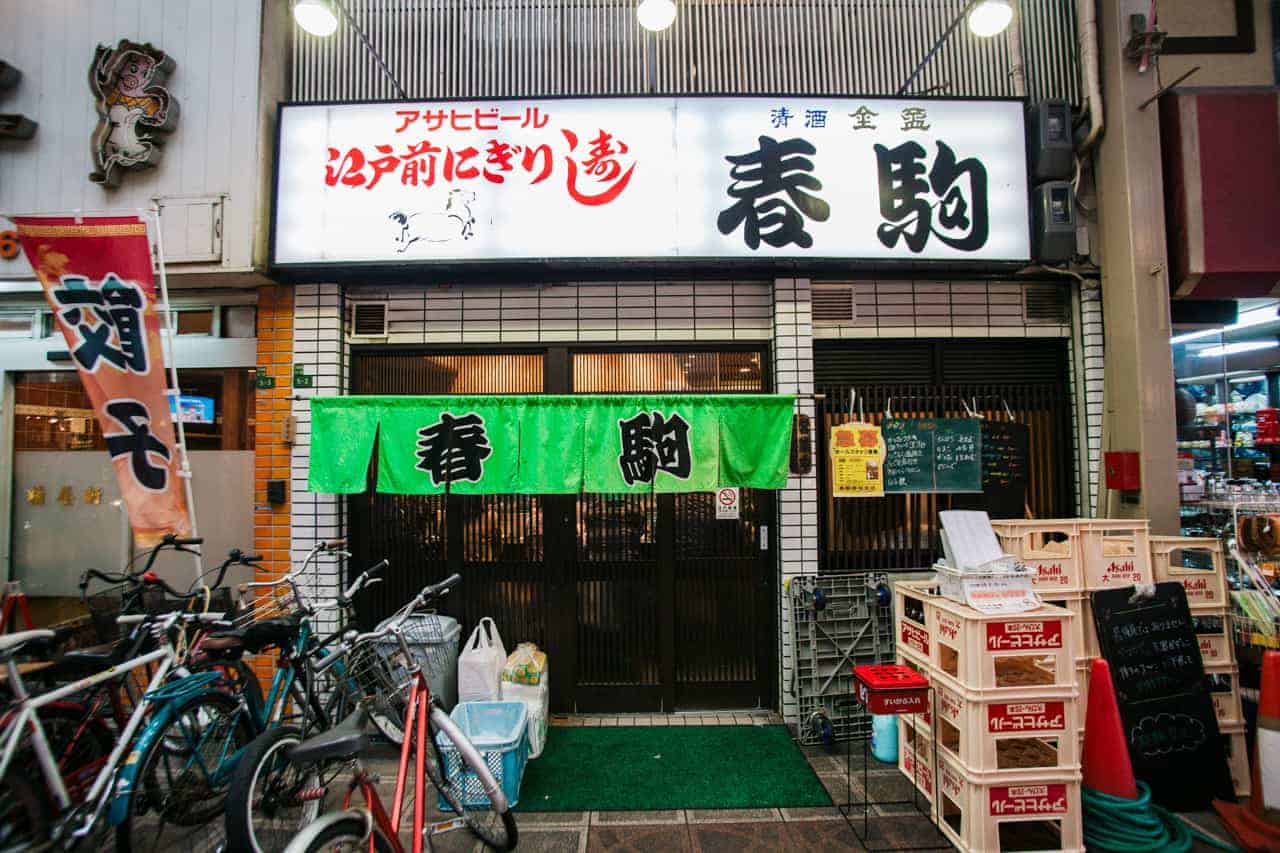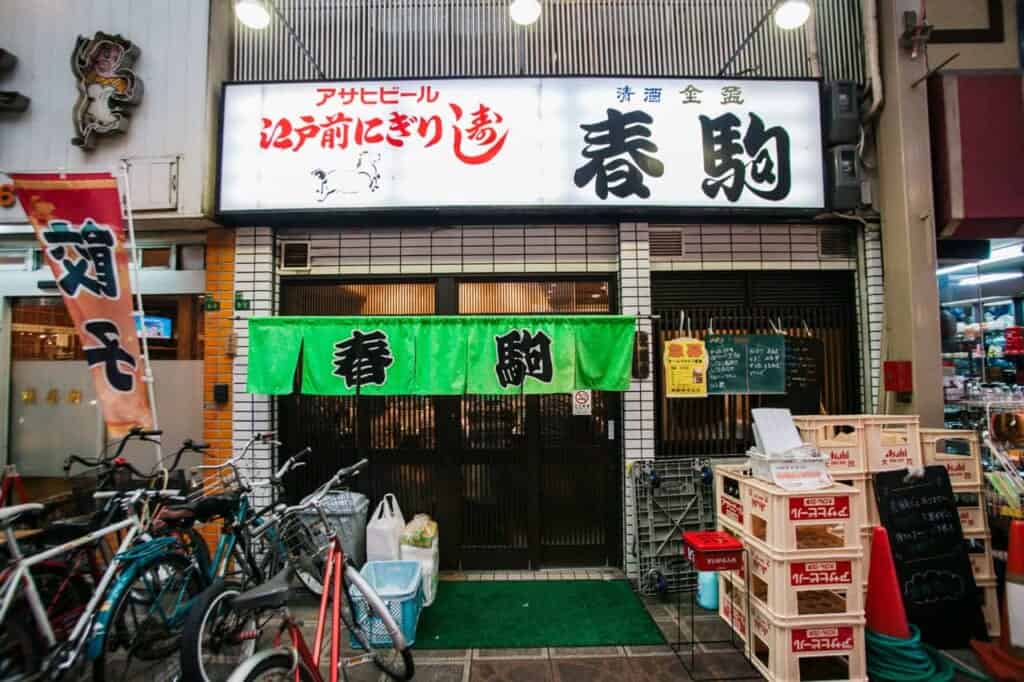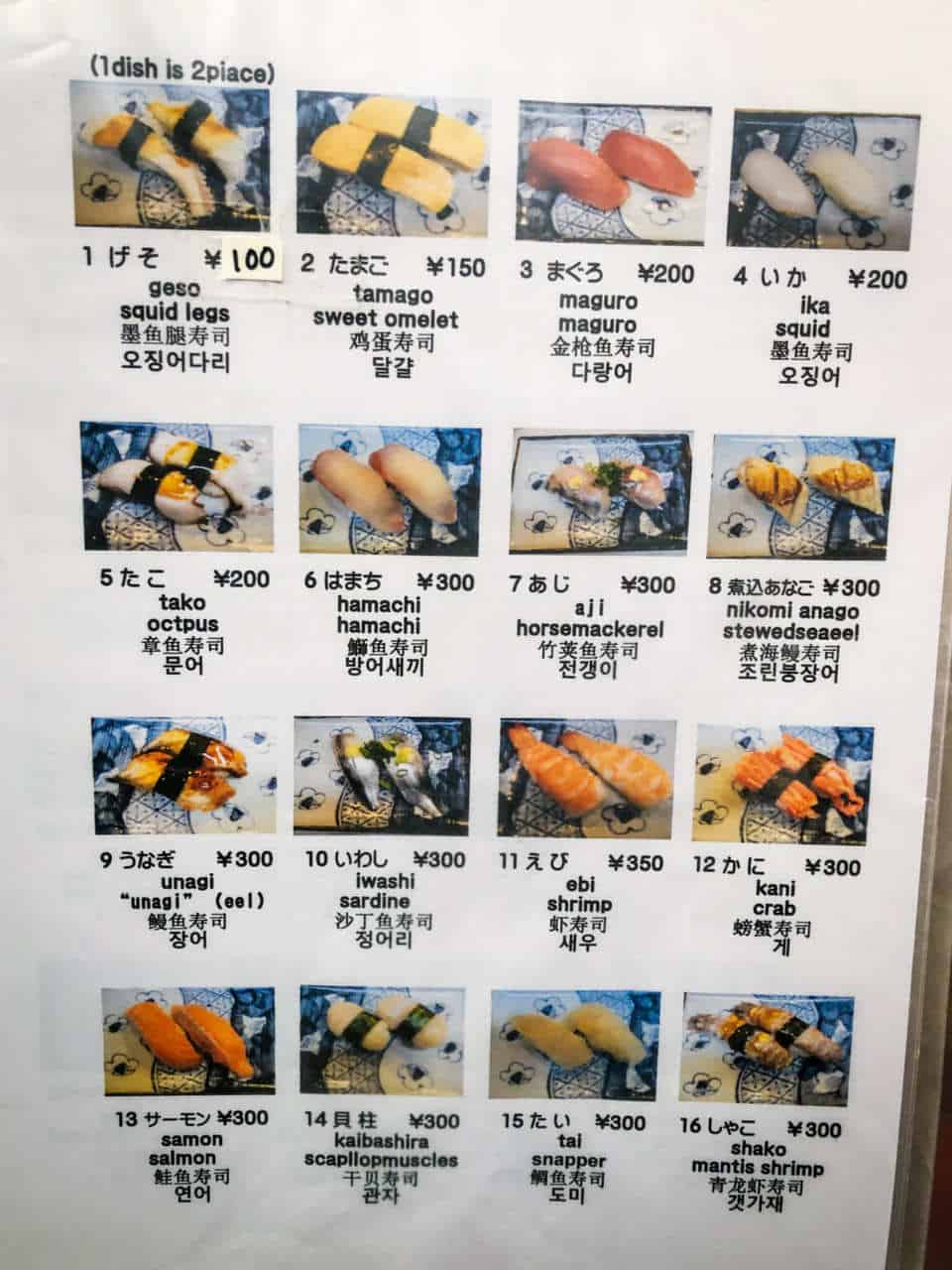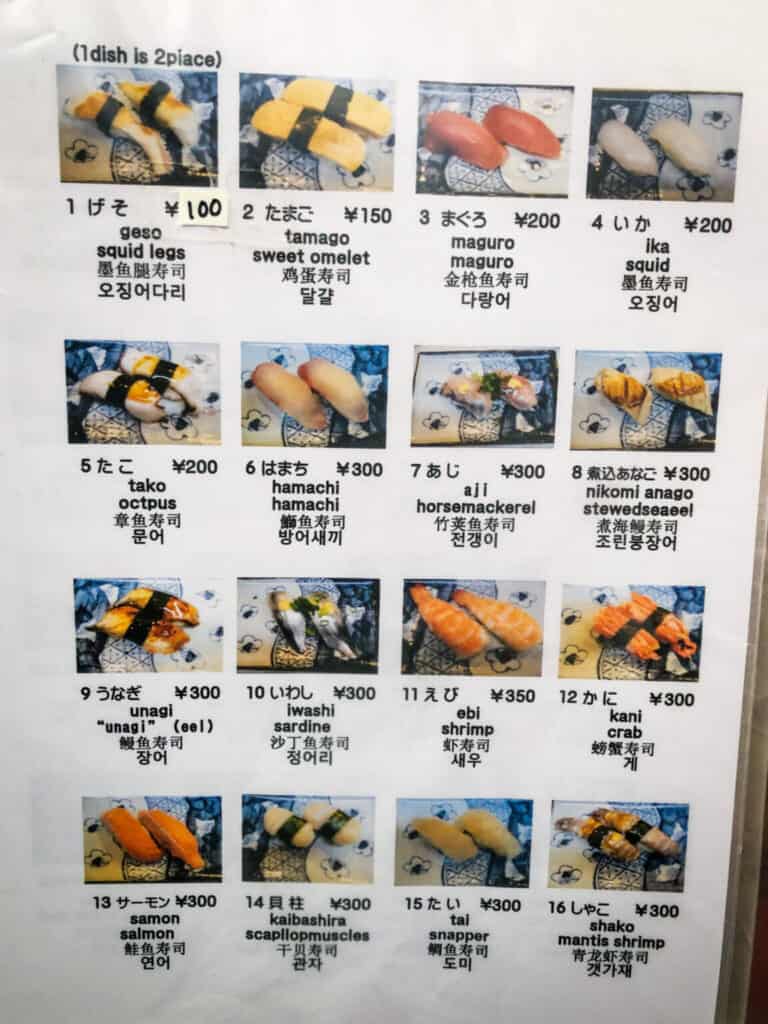 Takoyaki Tamaya
If you prefer to enjoy a typical Osaka food, very close to Tenjinbashisuji (although not inside the shopping street) there is a takoyaki (たこ焼き – dumplings stuffed with pieces of octopus) place, that in recent years, has become better known. It appears in many publications about restaurants and has even appeared in the Michelin Guide.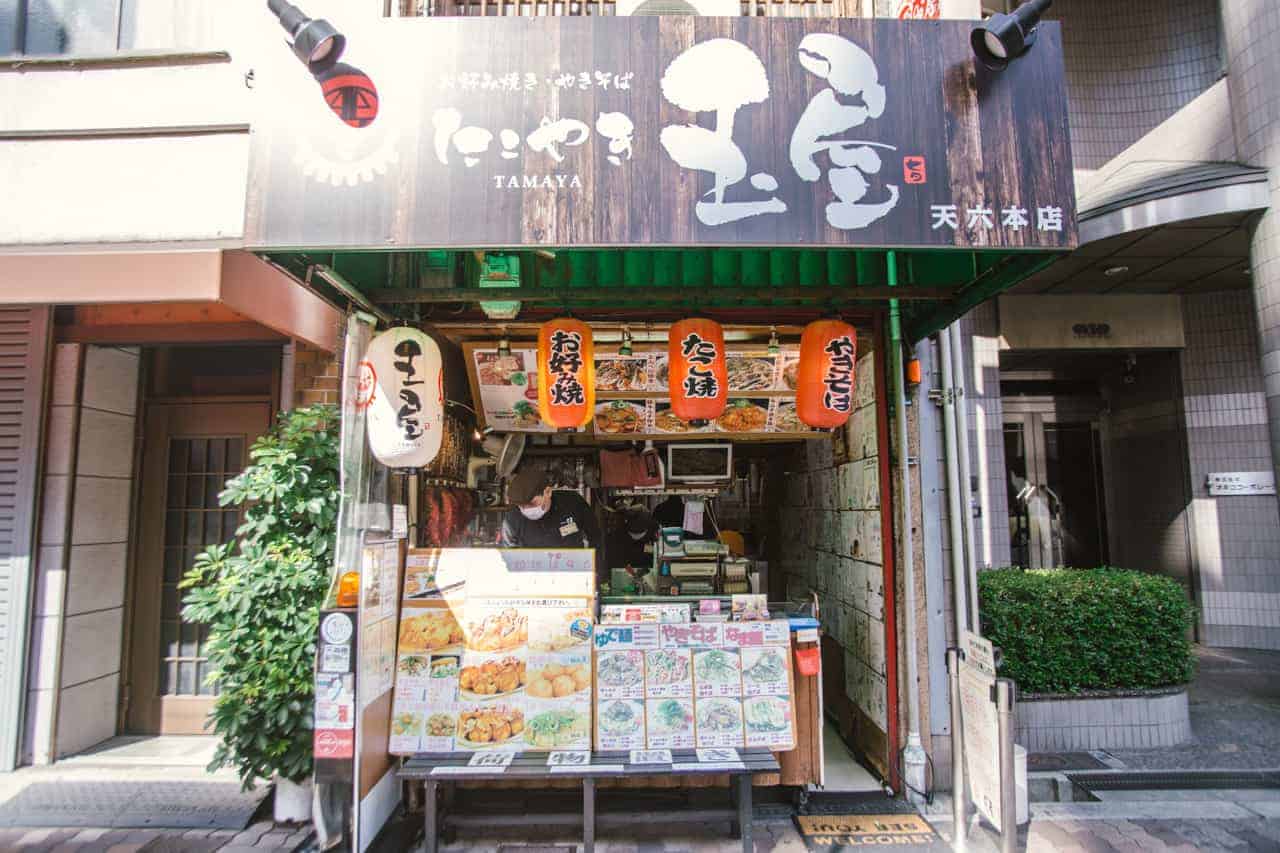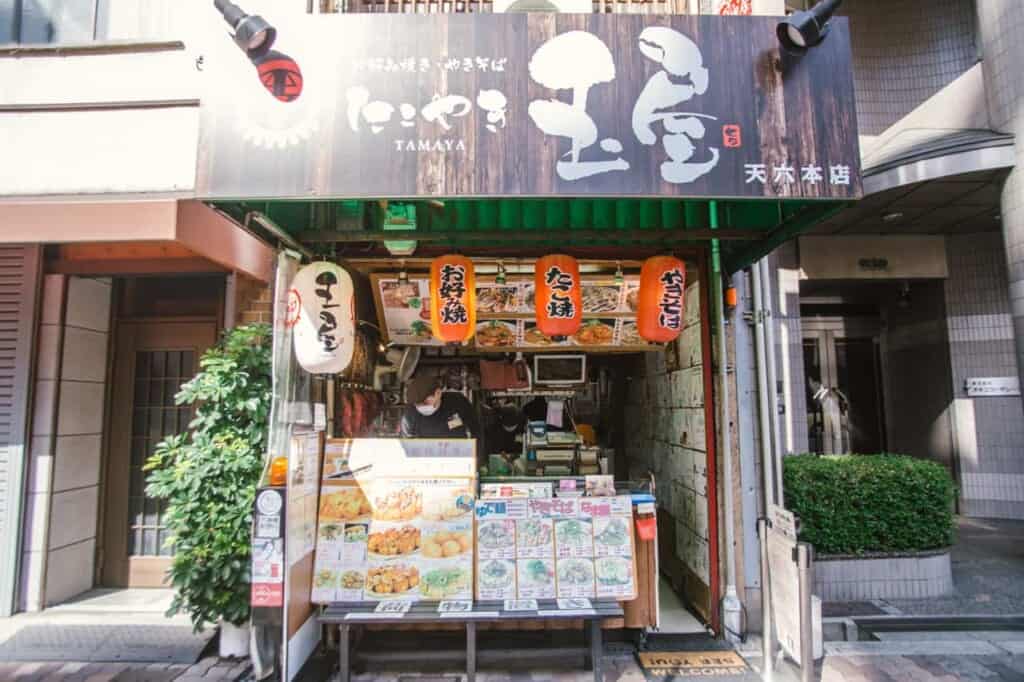 This takoyaki shop, called Takoyaki Tamaya (たこ焼玉屋), can boast about being ranked number 8 in the list of the best-rated takoyaki restaurants in Osaka according to the users of the famous website Tabelog (the most popular restaurant ranking and reviews website in Japan).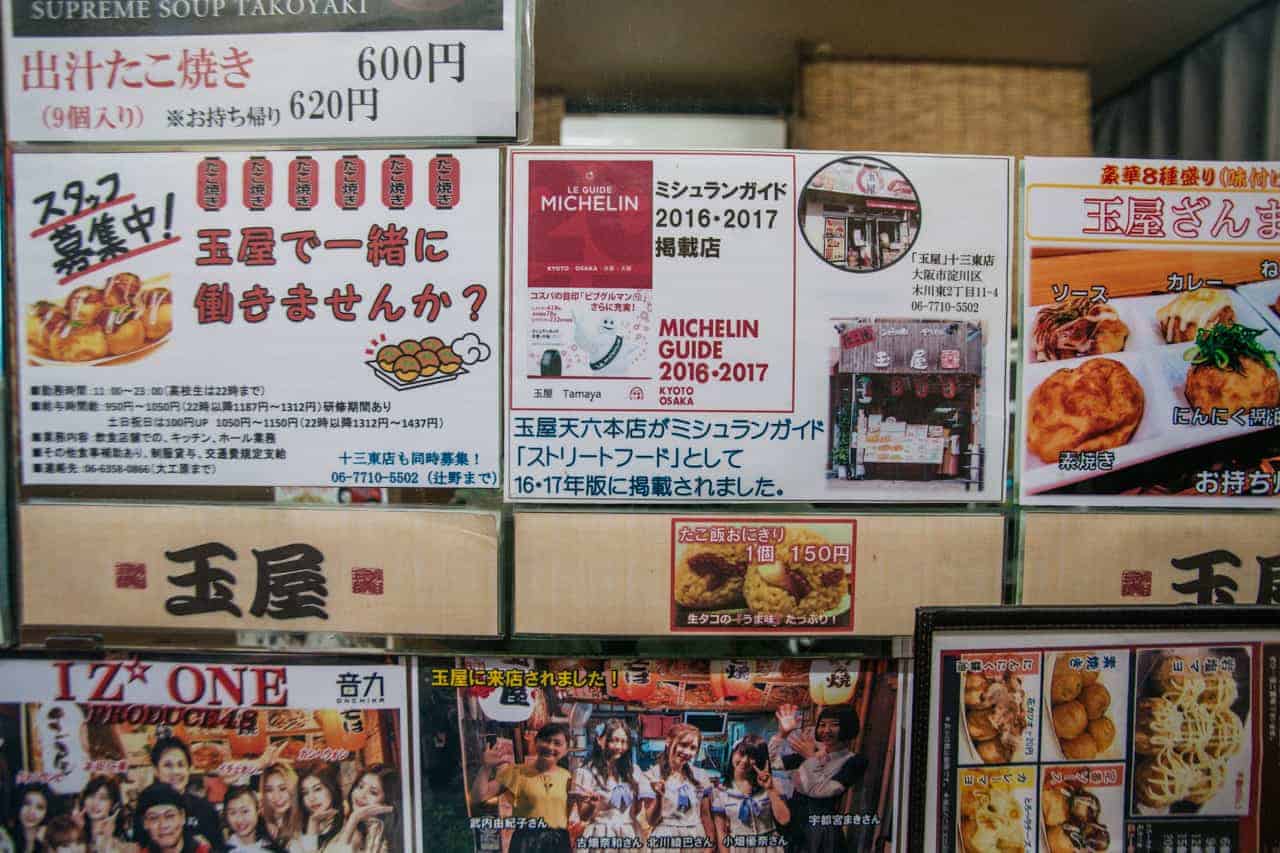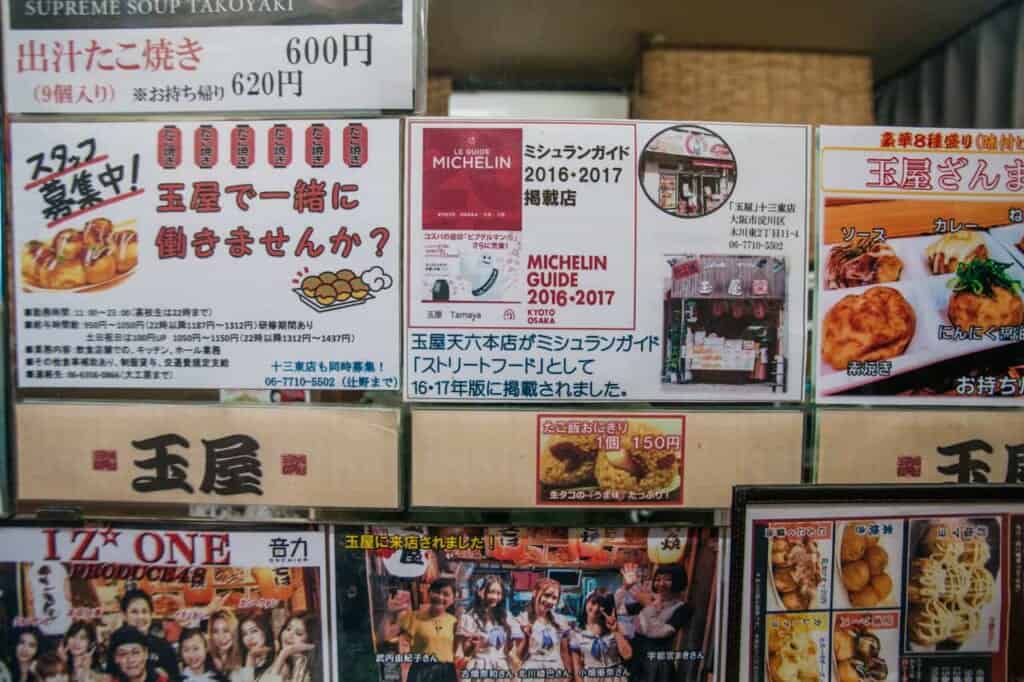 There are a wide variety of toppings, so if you can't decide, you can order an assortment of 8 different types of flavors. During my visit, I had classic takoyaki sauce, no sauce, curry with cheese, garlic and soy sauce, scallion and ponzu (Japanese citrus sauce), mayonnaise, and typical Japanese spices and soy sauce and mayonnaise with rock salt.
Used to eating takoyaki with the classic sauce, I really enjoyed tasting and experimenting with all these flavors, each bite was a different experience!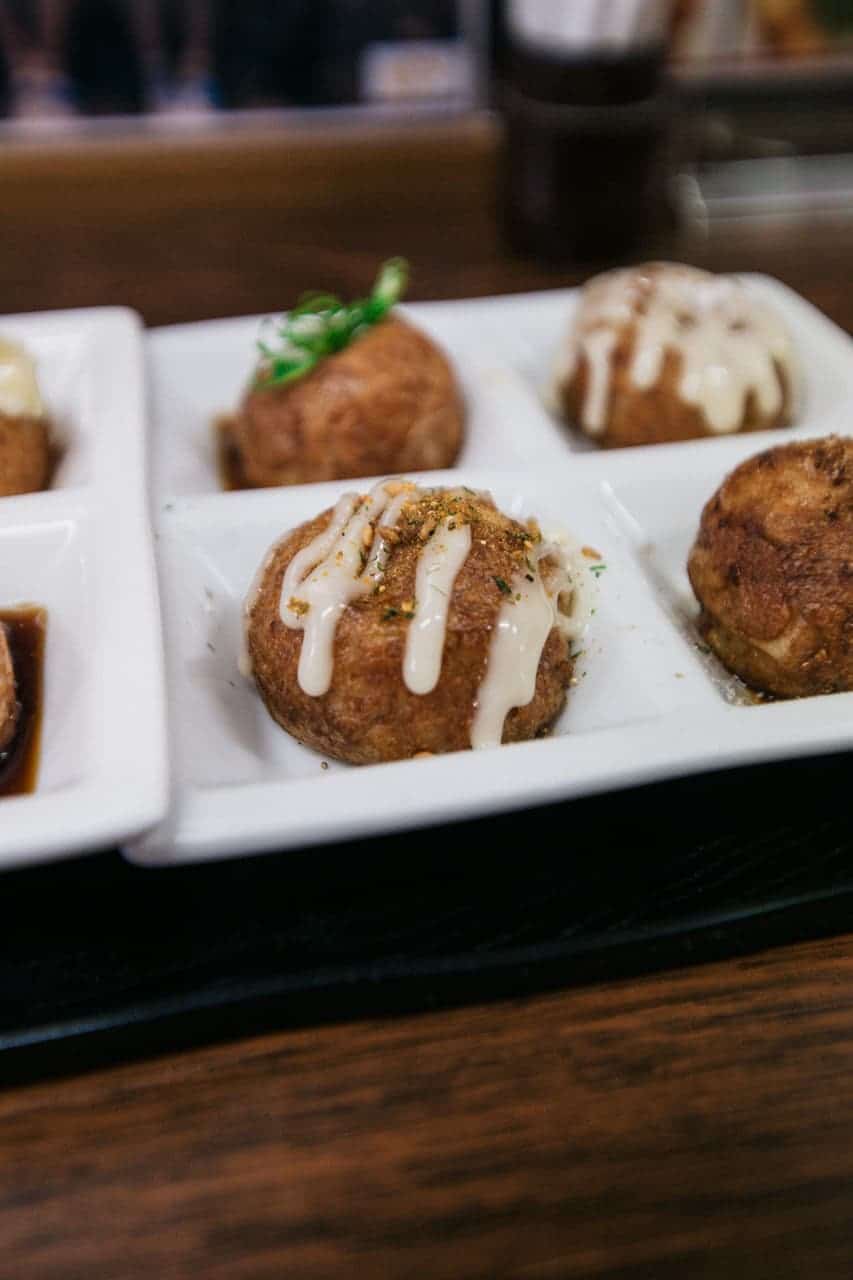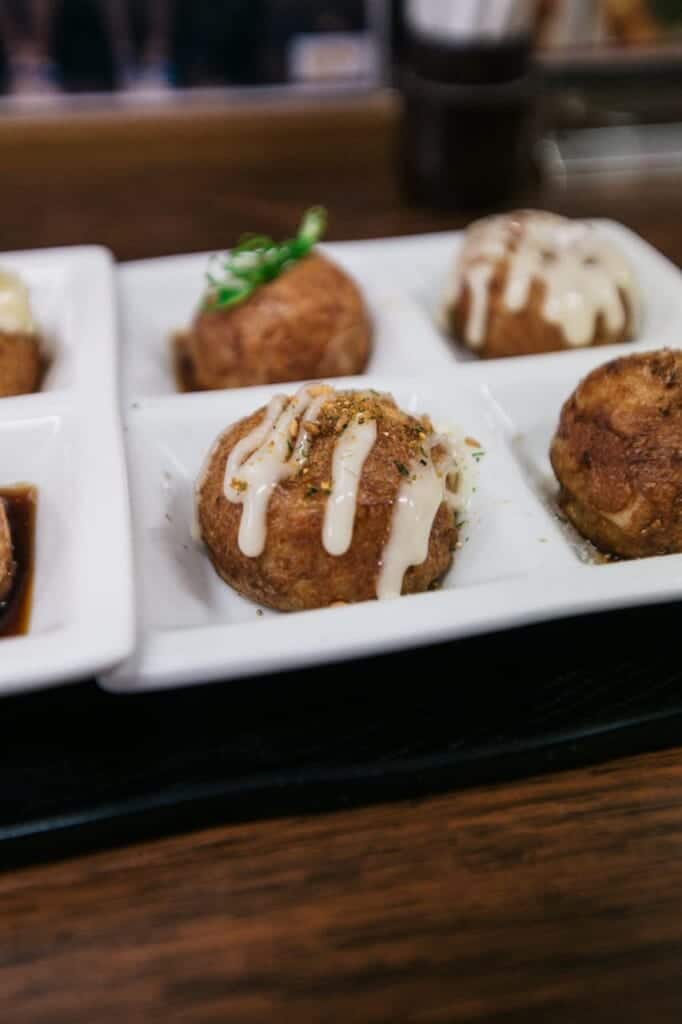 Discover Osaka in the Edo period at the Osaka Museum of Housing and Living
The Edo period (1603-1868) began with the rule of the shogun Ieyasu Tokugawa, a samurai who brought stability to Japan. It was a peaceful era when Japanese culture began to flourish and the main features of the society that still persist today, such as its social behavior, cultural values, and public institutions, were developed.
This museum features a full-scale representation of a street in Osaka during the Edo period, where visitors can experience life as if they were geishas and samurai, and explore some of the most representative buildings during that era, such as a town hall, a kimono store, or a sento (bathhouse). It's a unique opportunity to interact with the history of Japan and learn about it in an immersive and entertaining way.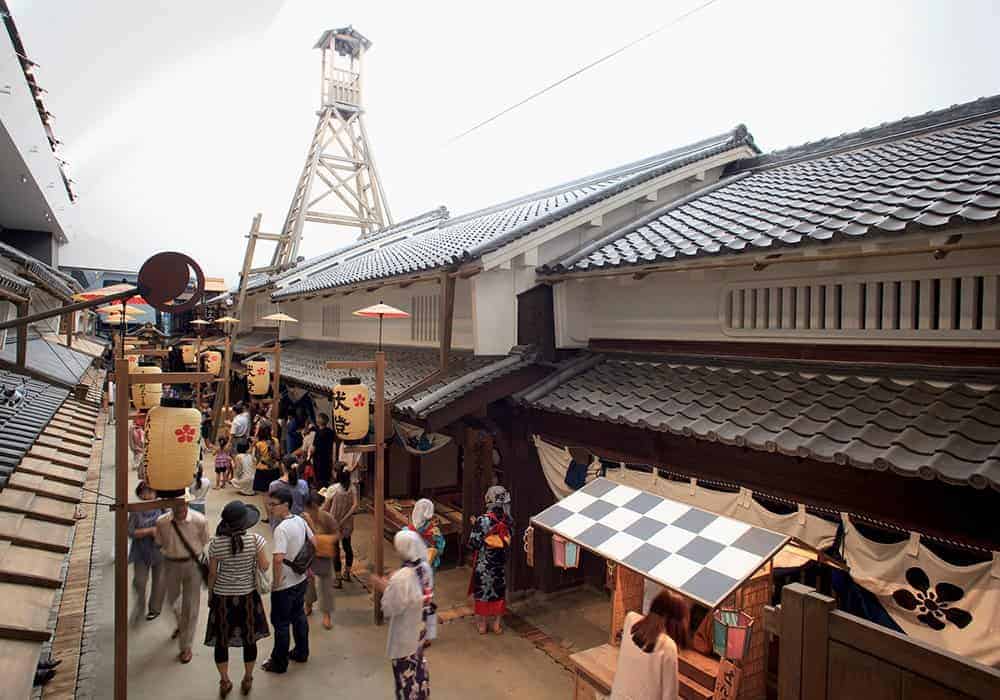 There are also several permanent and temporary exhibit halls displaying other items related to the Edo era, Japan's longest era.
Website
Konjyakukan.com
Opening hours
From 10am to 5pm (last entry 4:30pm)
Closed: Tuesdays // From December 29 to January 2
Entrance fees
Adults: 600 yens
Under 12 years old: free
How to get
Tenjimbashisuji 6-chome station (Osaka Metro/Hankyu)
Enjoy Osaka Nightlife Like a Local at Tenma
In my opinion, Tenma is one of the most charming areas of Osaka. It has long become one of my essential visits every time I'm in the city. It's very close to Tenjinbashisuji. In fact, if you go down some of the perpendicular alleys, you will appear in the streets of Tenma and also within walking distance from the Nakazakicho neighborhood.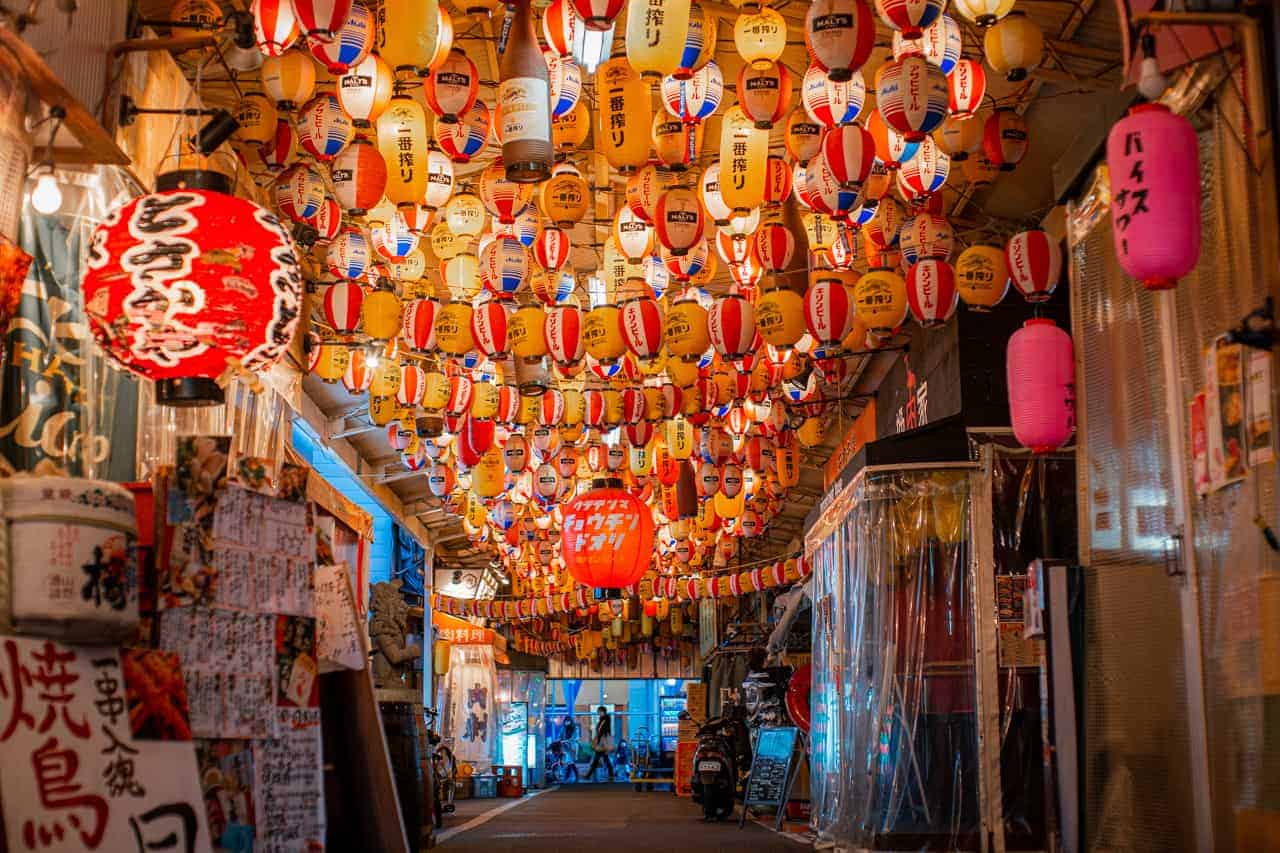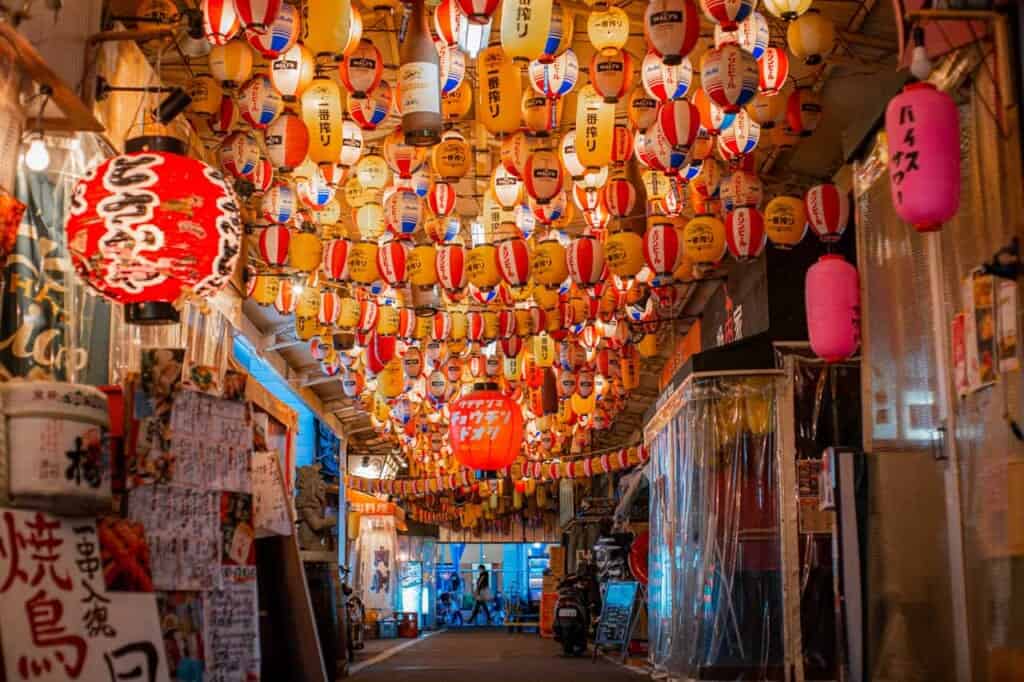 When night falls, Tenma fills with lights, smells, and sounds, creating a lively atmosphere where locals come to enjoy themselves after a long day's work or weekend nights.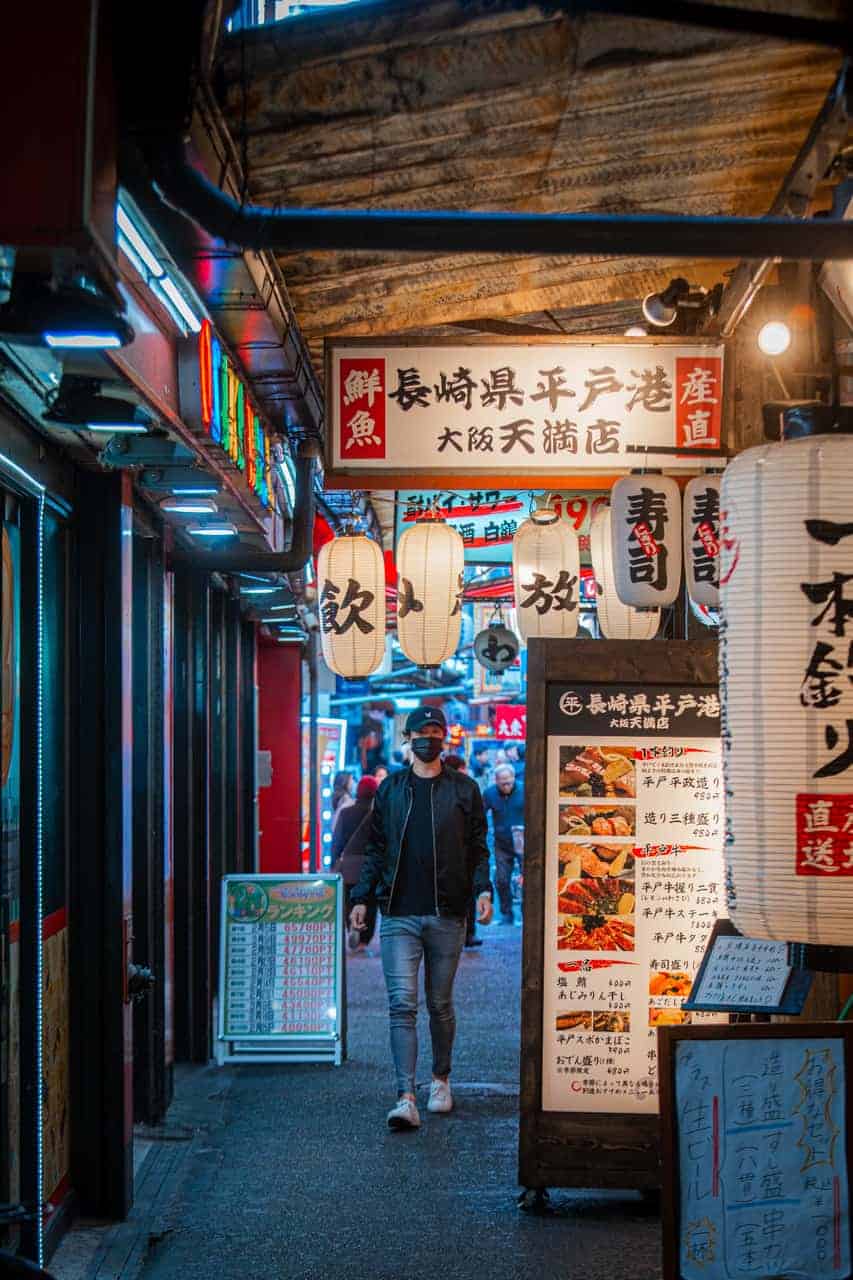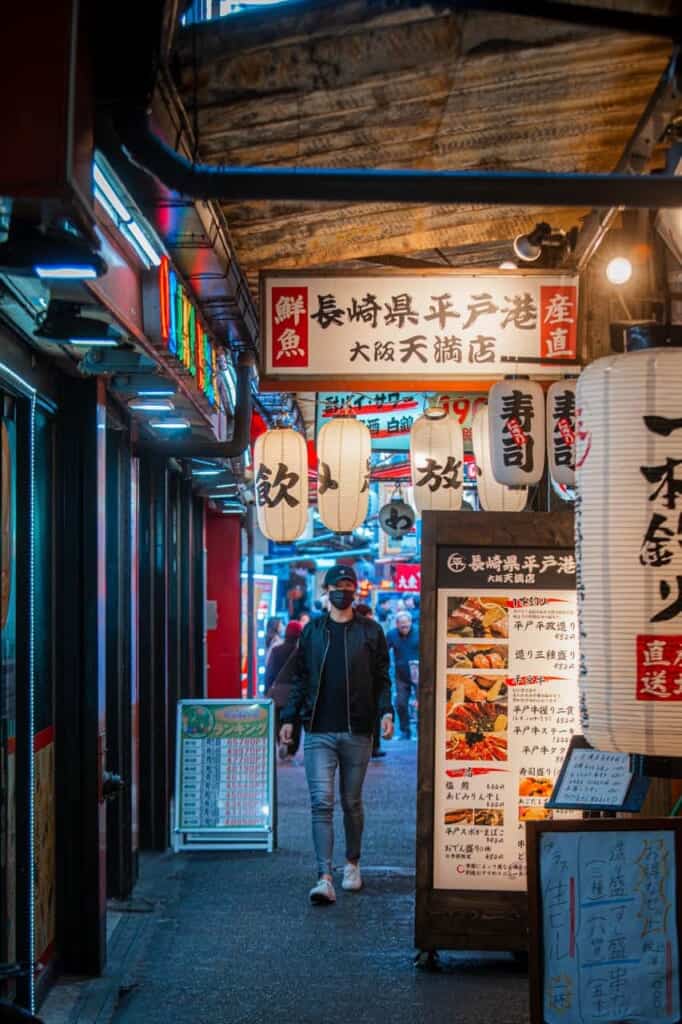 Tenma is a labyrinth of alleys full of small restaurants and bars, where people eat standing or sitting at tables in the street, all year round. It's an experience in the purest local style, a place to eat, drink and laugh. Among its great and cheap food varieties, you can find yakitori (grilled chicken skewers), yakiniku (grilled meat), oden (one-pot stew-type dish), teppanyaki (food grilled on an iron plate), and some international food restaurants. My recommendation is to try different places and visit the area on an empty stomach!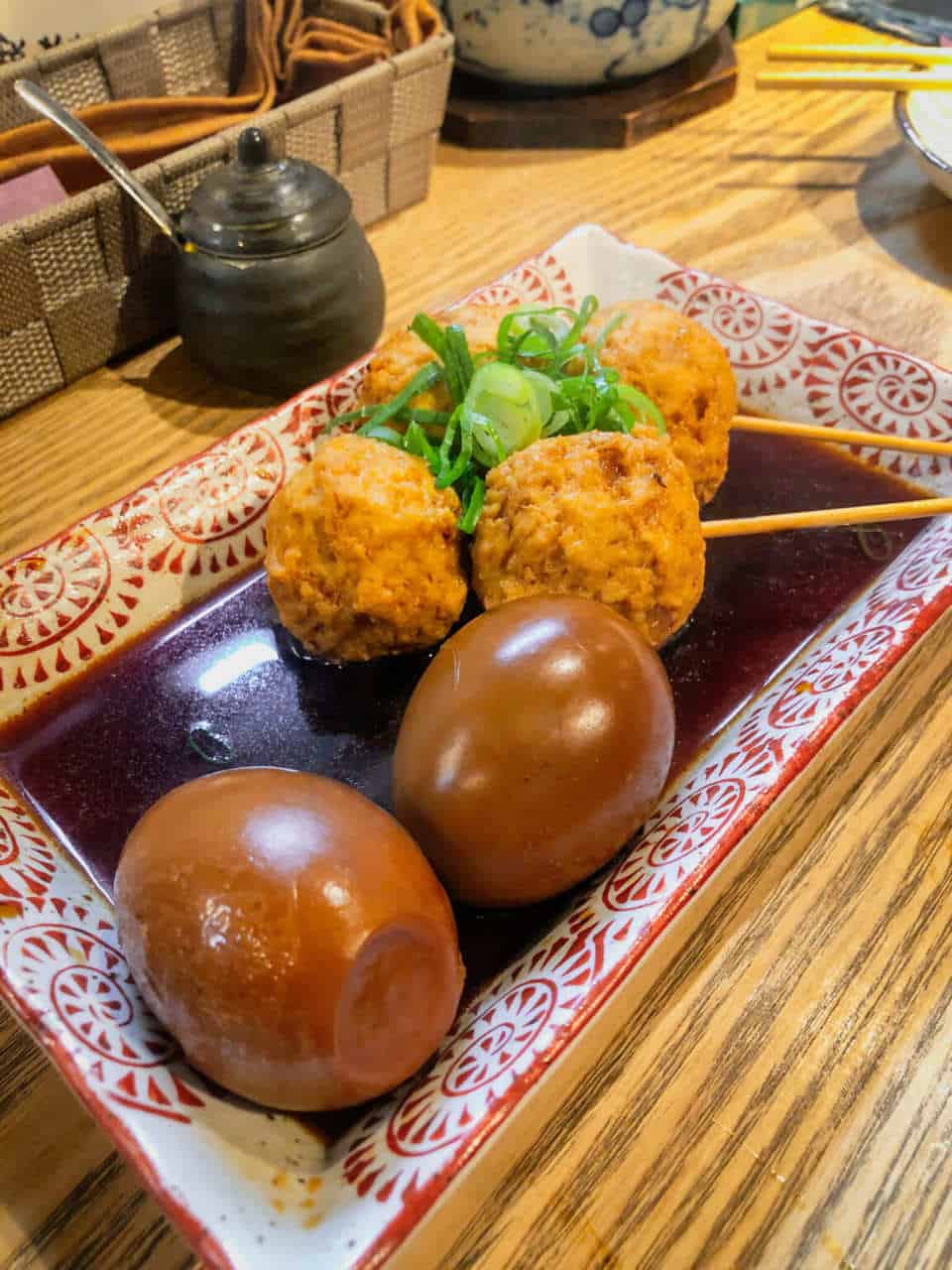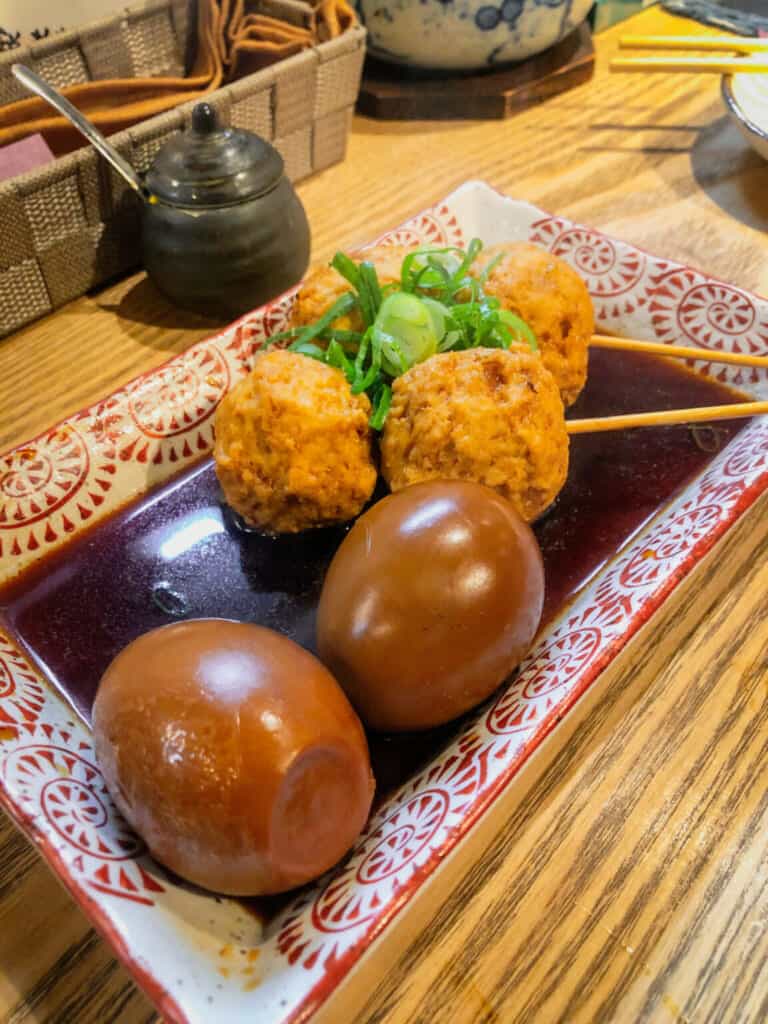 How to Get to Tenjinbashisuji and Tenma
Tenjinbashisuji shotengai shopping arcade is 2.6 kilometers long so it's accessible from different stations:
Minami-Morimachi station (Osaka Metro – Sakaisuji line and Tanimachi line) and Osakatenmangu station (JR Touzai-Gakkentoshi Line): These two stations are close to the first section of Tenjinbashisuji and Osaka Tenmangu shrine.
Tenjimbashisuji 6-chome Station (Osaka Metro – Hankyu-Senri Line, Sakaisuji line and Tanimachi line): This station is near the last section of Tenjinbashisuji.
Tenma station (JR Osaka Loop Line): This station is close to Tenma izakaya and restaurant area.
In Tenma, unlike other areas such as Namba, Nihonbashi, or Shinsekai, there are hardly any foreign tourists and most places do not have menus in English. Therefore, it's a great opportunity to overcome clichés and enjoy the night like a real Japanese. So, Kanpai! Cheers!