Even after having lived in Japan for a little over two years, some corners of this fascinating country still seem distant and unknown to me. Until recently, Hokkaido was one of those places — a land of powdered slopes, amazing food, and unique culture, which I'd heard stories about from snow sports lovers the world over. Needless to say, I jumped at my chance to get right in the middle of it — quite literally. My gateway to this ancient isle was Asahikawa (旭川), in central Hokkaido. Being right at the heart of the area puts you within striking distance of some of the best ski slopes in the world, the most varied Hokkaido cuisine, and the most outstanding natural beauty.
Even better, Hokkaido's second city and its surroundings are still largely off most foreign tourists' radar. That kind of unspoiled authenticity is a rare thing these days and makes for a far more Japanese experience than you'll find pretty much anywhere else.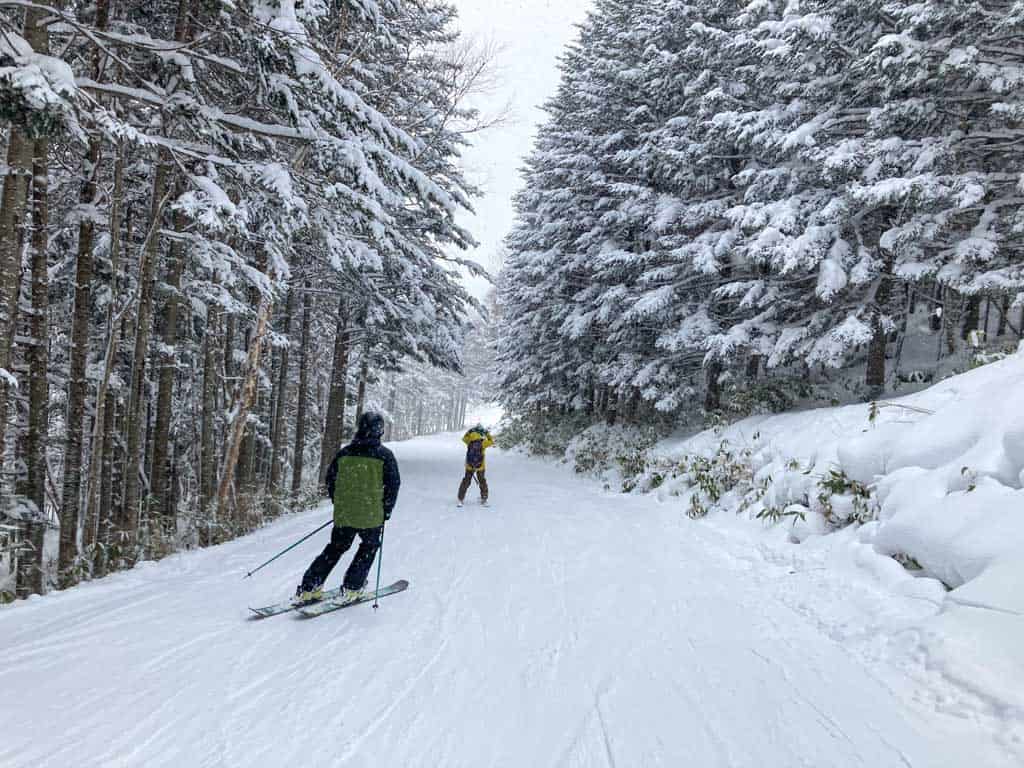 Let's take a look at some of the best slopes and sights this amazing pocket of Japan has to offer:
Asahikawa City: Hokkaido's Ski and Snowboard Hub
Arriving right in the middle of December, I had worried that I might be a little early to see any heavy snowfall — how naive I was. On the journey from the airport to the hotel, you'll be greeted with mounds of said powder piled up meters high along the side of the road and a complete blanket of white over everything in sight.
Asahikawa city is celebrated in Japan as a ski and snowboard hub, and it's easy to see why. Asahikawa and the surrounding region actually have better geography for powder snow in Hokkaido than the more famous Sapporo. That's because it's much further inland than the prefectural capital, meaning that the snow's moisture level is significantly lower.
Aside from the simple meteorological benefits, the city also has some great infrastructure, making it a perfect base camp for skiing in Hokkaido. Trains and buses connect it to over half a dozen quality ski areas within a 40-minute to two-hour range.
As for the city itself, the activity, nightlife, and dining options offer plenty to fill up your evenings (and any rest days for aching legs). Think sake bars, craft beer bars, onsen hot spring baths, ancient little hole-in-the-wall eateries, nightclubs on the weekend, and so much more.
Overnight Stay in Asahikawa at Hoshino Resorts OMO7 Asahikawa
My base for all of that action was Hoshino Resorts OMO7 Asahikawa, a newly renovated hotel housed inside a large red brick building near the city's central train station. As far as first impressions go, it doesn't get much better than this; the lobby is a vast, chic chill-out space with the cafe bar area adjacent, where an outstanding buffet breakfast is served each morning.
You'll also find a ski shop and wax bar on the first floor, stocked with 30 kinds of wax which can be chosen according to the day's specific conditions. The map in the lobby of all the ski resorts with free bus links directly from the hotel will set any powder hunter's heart aflutter.
Rooms and Accommodations
Hoshino Resorts OMO7 Asahikawa is part of the prestigious Hoshino Resorts group, but this is one of their more casual properties. The focus is very much on fun-packed adventure vacations. They offer suite rooms, twin rooms, double rooms, and family rooms with five single beds. These five-bedrooms would be perfect for a group of friends looking to slash the cost of their trip.
The rooms have a modern Japanese vibe, split between a carpeted area and an elevated platform with a seating area and beds. After settling into my lovely modern double room, I had just enough time to catch a dip in the hotel's in-house sauna bath before heading out on the town.
Nighttime Guided Tours by OMO Rangers
I wasn't flying blind however, and I didn't even have to trudge through a single Google Maps review all night! That's because Hoshino Resorts OMO7 Asahikawa offers a fantastic nighttime service: the OMO Rangers. These are a group of highly-knowledgeable local expert guides clad in color-coded jackets.
At 6 PM each evening, guests can meet them in the lobby to head off on a guided tour of the city center to discover the famous spots and hidden gems within walking distance of the hotel. The colored jackets aren't just a fashion statement either; each represents a different kind of tour.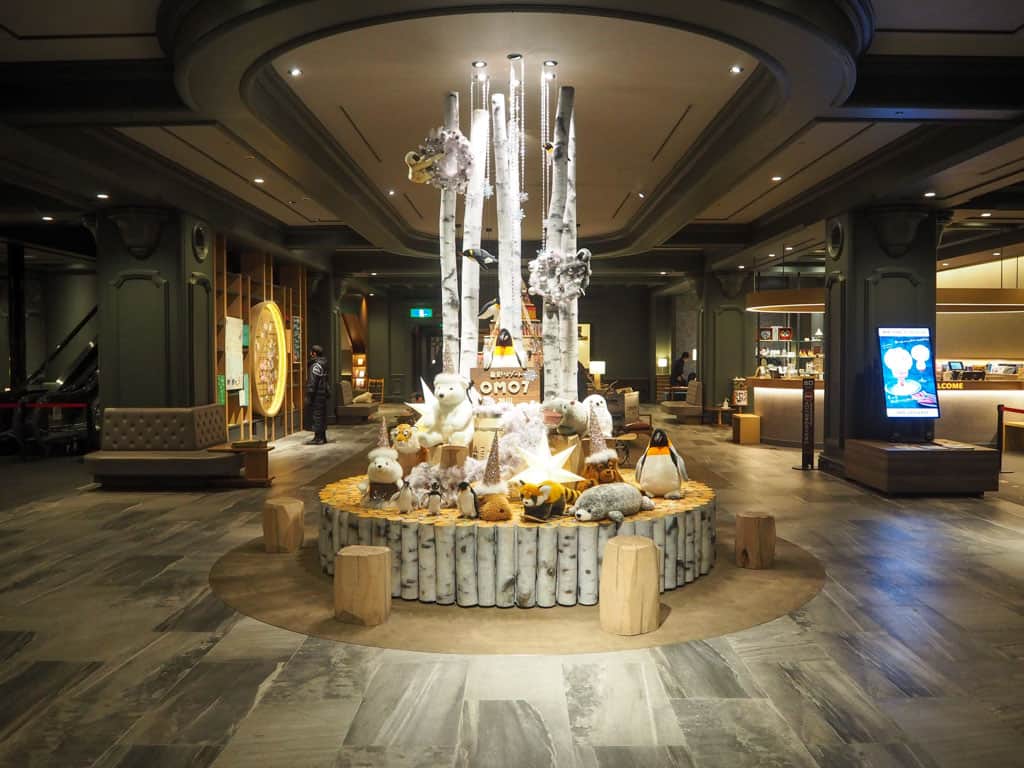 Green is for izakaya bars and other watering holes, yellow is for ramen, blue is for the tiny off-the-beaten-track streets where only locals tend to tread, and purple is for sightseeing. Needless to say, I went with green. More on that later, but for now it suffices to say that plenty of sake was involved.
It's social touches like this, alongside the fantastic snow sports services, which I believe put this hotel right at the vanguard of opening up Asahikawa to an international audience.
Best Ski Resorts in Hokkaido
But enough about the city, we came for the skiing (or snowboarding, in my case). Let's take a look at exactly what kind of snow sport opportunities central Hokkaido has to offer. In my short time there, I was lucky enough to visit four different ski areas, proving just how spoiled for choice you'll be when choosing where to ski in Hokkaido.
Best Ski Resort for Beginners: Kamui Ski Links
Kamui Ski Links is the most accessible of all the ski areas around Asahikawa, at just a 40-minute shuttle bus journey from the city center. The season starts here, as in most places in Central Hokkaido, in early December. By the time I arrived on the 17th, the official snow depth readings were 65 centimeters (and counting).
The name Kamui is the word for "god" in the language of the Ainu — the native people of Hokkaido. This area to the west of Asahikawa was extremely significant to them as a place where many gods lived. I'm no expert on Ainu myths, but I can confirm that the god of fine powder gave me his blessing that day.
Despite my shaky first-of-the-season legs and some overcast skies, the slopes here made for some fantastic rides. The map's right side is mostly given over to leisurely beginner runs, while the left side has some high-level blacks and reds, including un-groomed tree runs. All in all, there are just short of a dozen runs, one gondola, and 5 chair lifts. It may not be the biggest ski area, but the quality is undeniable.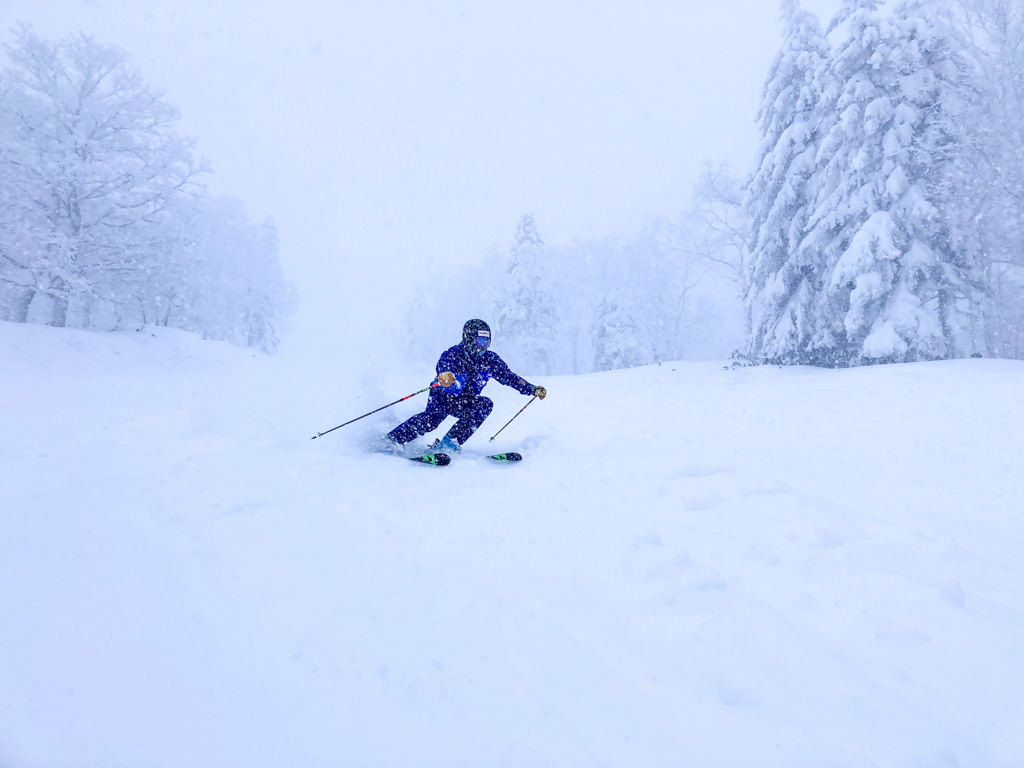 Kamui Ski Links Fees
On top of that, prices are absolutely fantastic, with lift passes only costing 3,800 yen for the entire day. For anyone used to European prices, that will be a jaw-dropping prospect. The reason is that this ski area is mostly just a local hidden gem; you'll be sharing the slopes with native Hokkaidans rather than hordes of tourists (although plenty of English information is available).
Best Ski Resort for Advanced Skills: Asahidake, Hokkaido's Tallest Mountain
The second place I visited is an absolute giant on the snow sports map, quite literally. This was Hokkaido's tallest mountain, Asahidake, another sacred spot for the Ainu set inside the Daisetsuzan national park. Now, I have to confess that I didn't actually snowboard here. That's because this resort is reserved exclusively for very high-level skiers and boarders.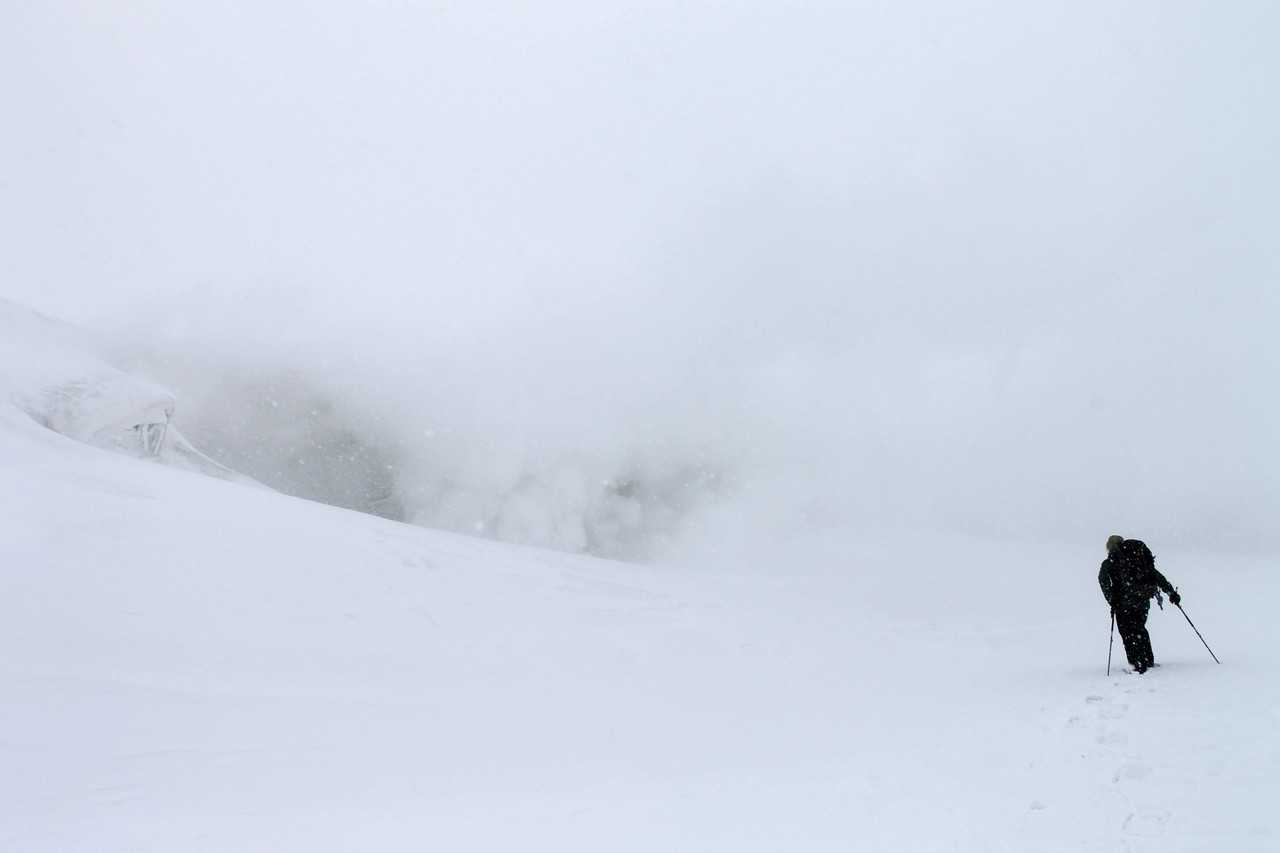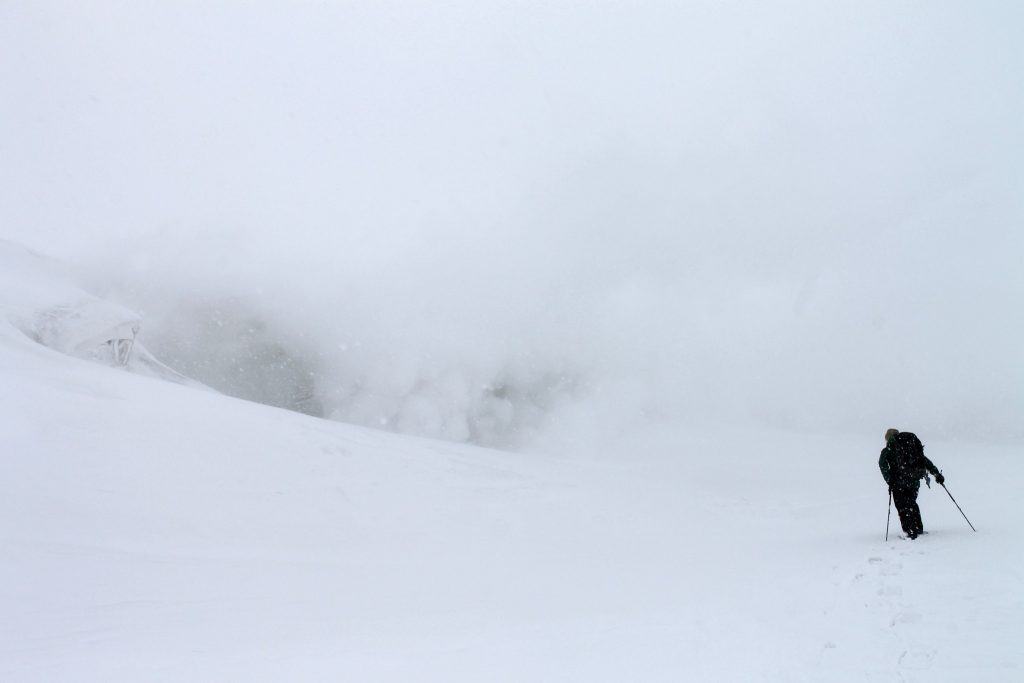 None of the runs are groomed, and the whole place is one big off-piste playground. Needless to say, this is not a place to practice your beginner snow-plough technique. For those braver and more skilled than me, however, the mountain is one of a kind. It's a powder chaser's dream, which makes up for a relative lack of development with heaps of adventure — a contender for best powder snow in Japan, if not the entire world.
Even if you're not willing to risk life and limb on the slopes, the national park is still worth a visit. The ropeway from the visitor's center takes you up for stunning views of the volcanic terrain. The center itself has a small museum space dedicated to the park's nature and a 3D map of the many challenging hiking trails running through the mountains. Just be sure to rent some snowshoes from the front desk if you plan on tackling any in winter!
Best Ski Resort for Mixed-Abilities and Extra Snow Activities: Furano Ski Resort
This is one of the bigger-name resorts within close range of Asahikawa. The Prince Hotels stand at the bottom of the two connected ski areas serve as the base stations for the day. The Shin Furano Prince Hotel is a ski-in/ski-out hotel and is also a great place to spend a night if you plan on making the trip down here.
They have a classy bar on the 12th floor overlooking the night skiing slopes; an indoor and outdoor onsen bath; a snow playground area with snowmobiling, snow rafting, and much more all covered under an amazing value 5,000 yen day pass. Ningle Terrace, a picturesque village of wooden cabins housing workshops and craft stores, sells everything from silver jewelry to traditional wooden toys – many with the running theme of 'nature' in their items.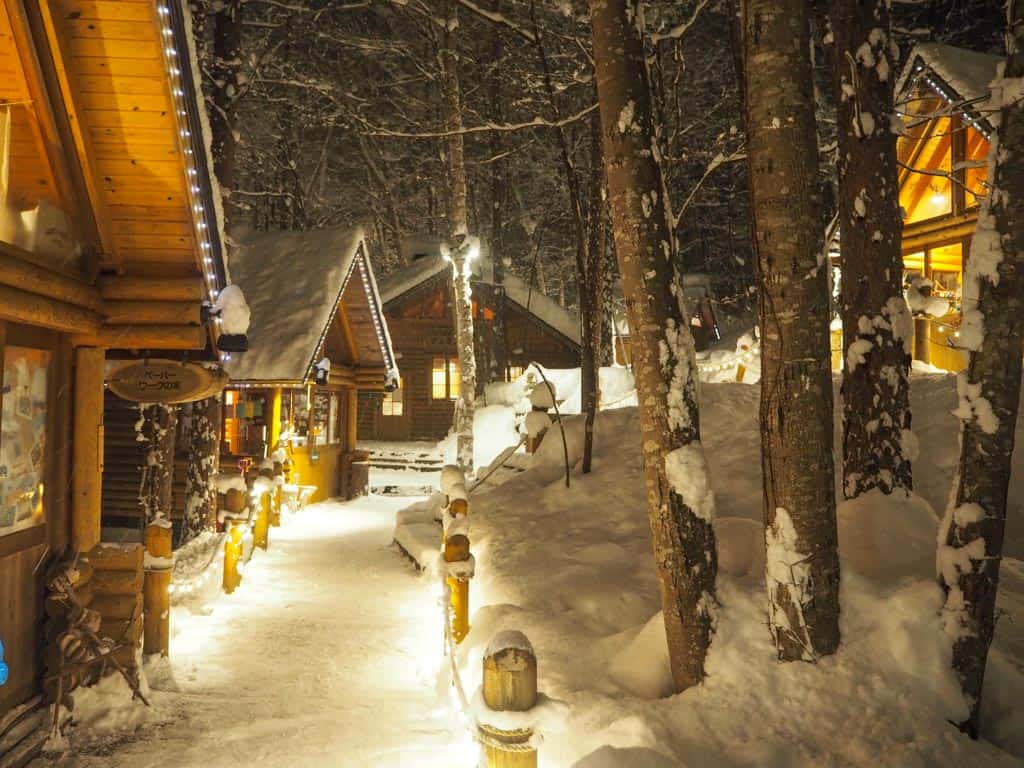 As for the skiing, they have plenty of runs to choose from, as the lift pass covers both of the mountain zones. With 7 lifts, 1 ropeway, 1 gondola, and 28 runs across the range of abilities, there's plenty to fill a whole vacation here. English ski lessons are available, and the night skiing runs all the way until 7:30 pm.
Best Ski Resort for Extra Activities and Families: Hoshino Resorts TOMAMU Ski Area
Another Hoshino property, the Hoshino Resorts TOMAMU is dominated by four giant towers comprising two separate hotels. The two hotels are connected by a tunnel leading to the huge dining hall and an above-ground dining street with a wealth of dining options housed inside modern lodge-style buildings.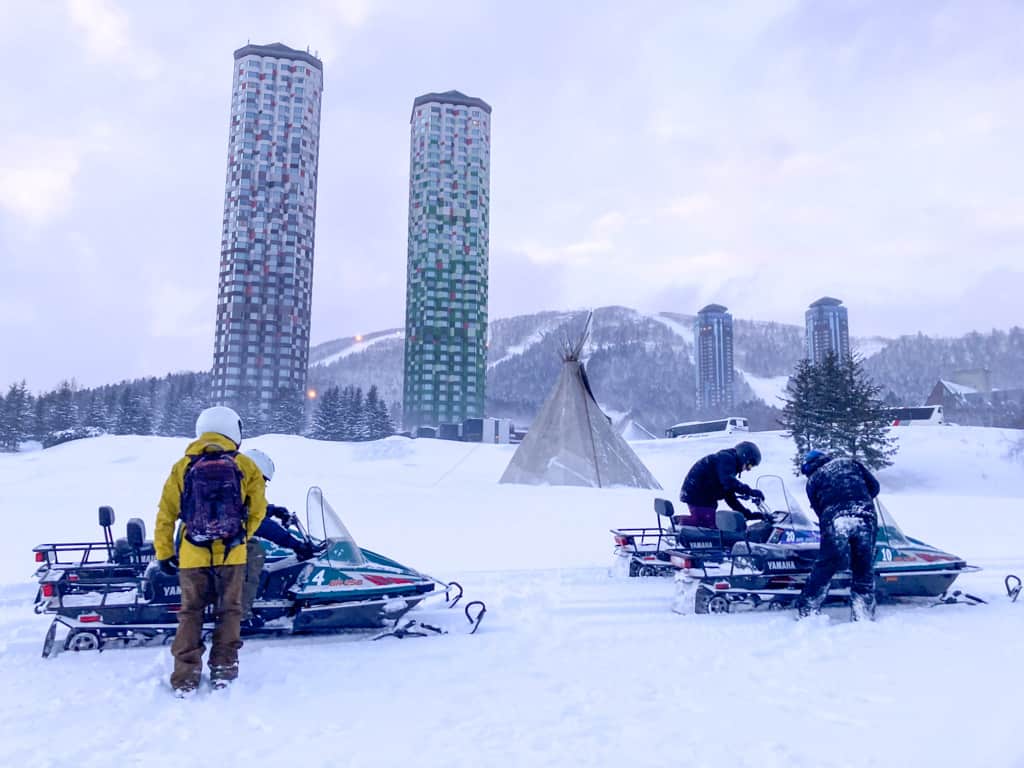 To cover all of the activities and facilities available in this outstanding resort would take an entire article in itself, so I'll be brief. Giant indoor swimming pool; suite rooms with hot tub baths overlooking the forests; mountaintop viewing terraces; ice village with a bar, hotel, wedding chapel; and huge adventure area with snowmobiling and more. The list goes on and on. I'd argue this must be the best ski resort in Japan when it comes to extra activities.
The ski slopes themselves are equally impressive. The 29 trails across two mountains offer stunning views and fantastic variety, with long greens snaking down the mountains and through the forests and steep un-groomed blacks packed with powder.
But it's the unique features of Tomamu which make it uniquely suited to mixed-ability groups and families. After watching a short safety demonstration, visitors can get an armband that allows them access to special ungroomed areas that break off of the main trails. This means that while the beginners are edging down the greens, the pros can join them for a while before breaking off to hurtle between the trees on clouds of fresh snow.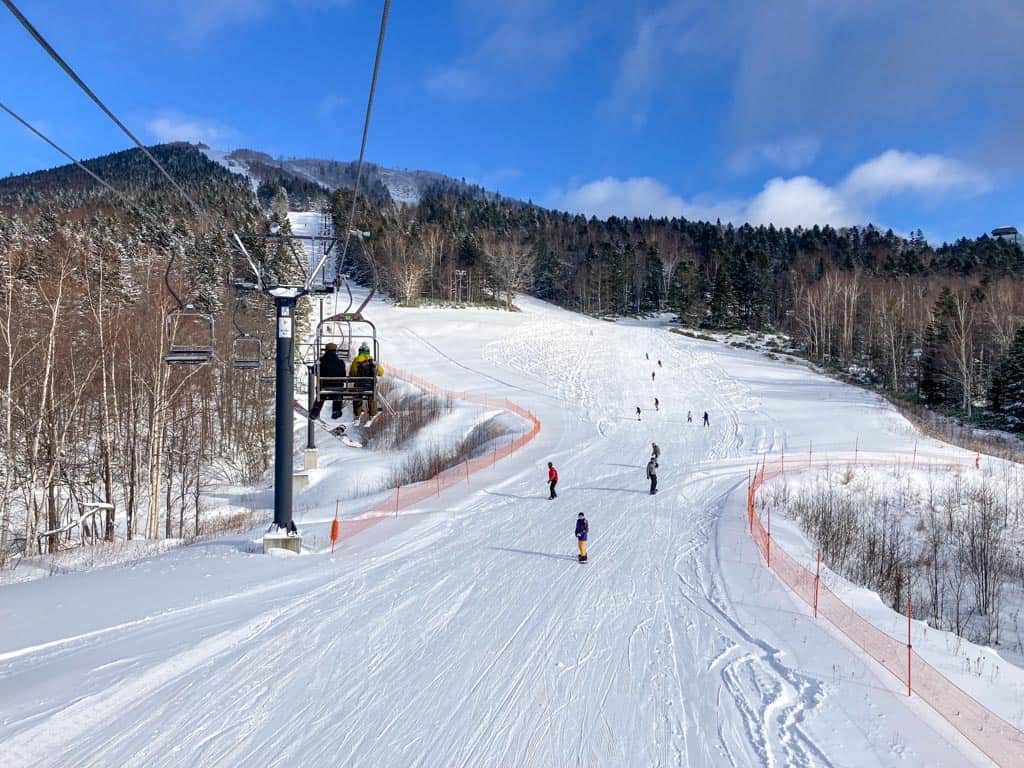 In addition, they also have two Adventure Mountain areas, with skiing challenges for kids (although adults can join in too for a bit of fun). All of this excellent variety makes Tomamu the ideal place for a thoroughly jam-packed vacation or day trip.
What Else to Do in Asahikawa
So you've finished your day of world-class powder chasing and made it back to Hoshino Resorts OMO7 Asahikawa in one piece. While those staying at the small-time resorts will be thinking about settling in for an early night, you'll still have plenty of adventure ahead. Here's a rundown of all my top experience in central Hokkaido besides the powder itself.
Nightlife in Asahikawa
Remember the OMO Ranger from earlier on? Well, the tour he took me on gave me a pretty good insight into some of the best spots for dining and drinking in Asahikawa. First up was Ueda-ya, a modern sake shop with a hidden standing bar around the back where locals gather to sample bottles from around Hokkaido.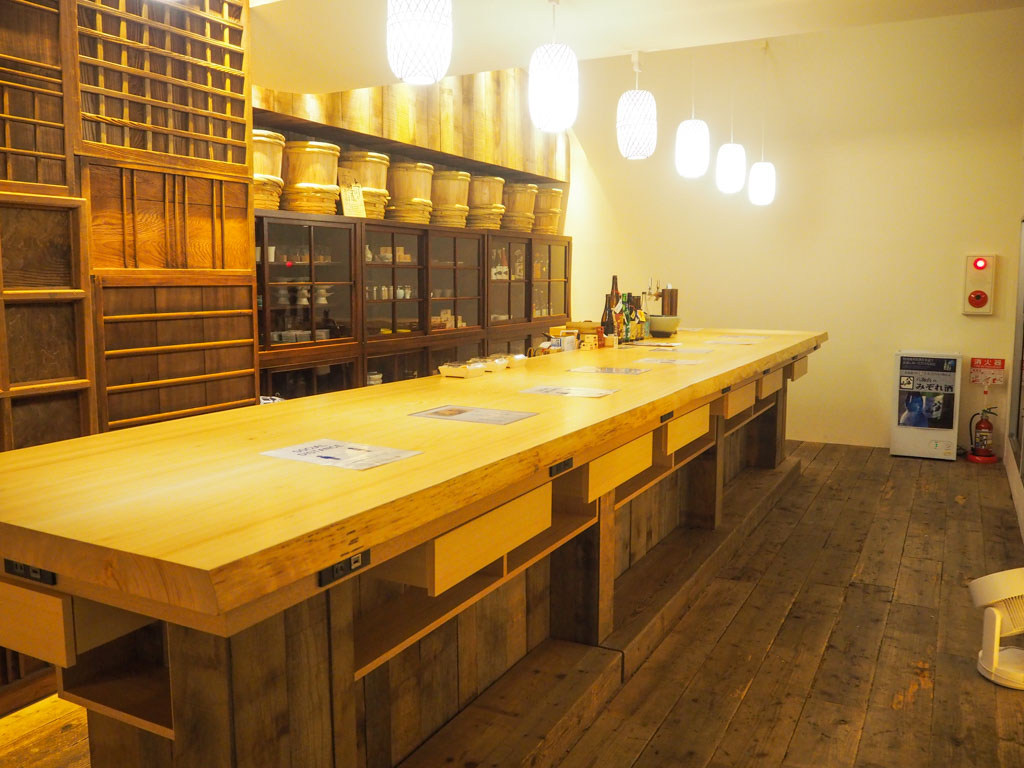 After that, we went onwards to Furarito Alley, a narrow street lined with dozens of small local eateries, bars, and shops. We decided to stop off at Yoshiya Yakitori, a small mom-and-pop store specializing in a local dish called shinkoyaki: young chicken basted in taro sauce and grilled until it's incredibly juicy.
Next was Robata no Yukara, to sample some unbelievably fresh sashimi, out-there dishes like deep-friend shirako, and delicious hot sake. This was where our guide for the evening left us, but by this point, he had already set us up perfectly for a great evening.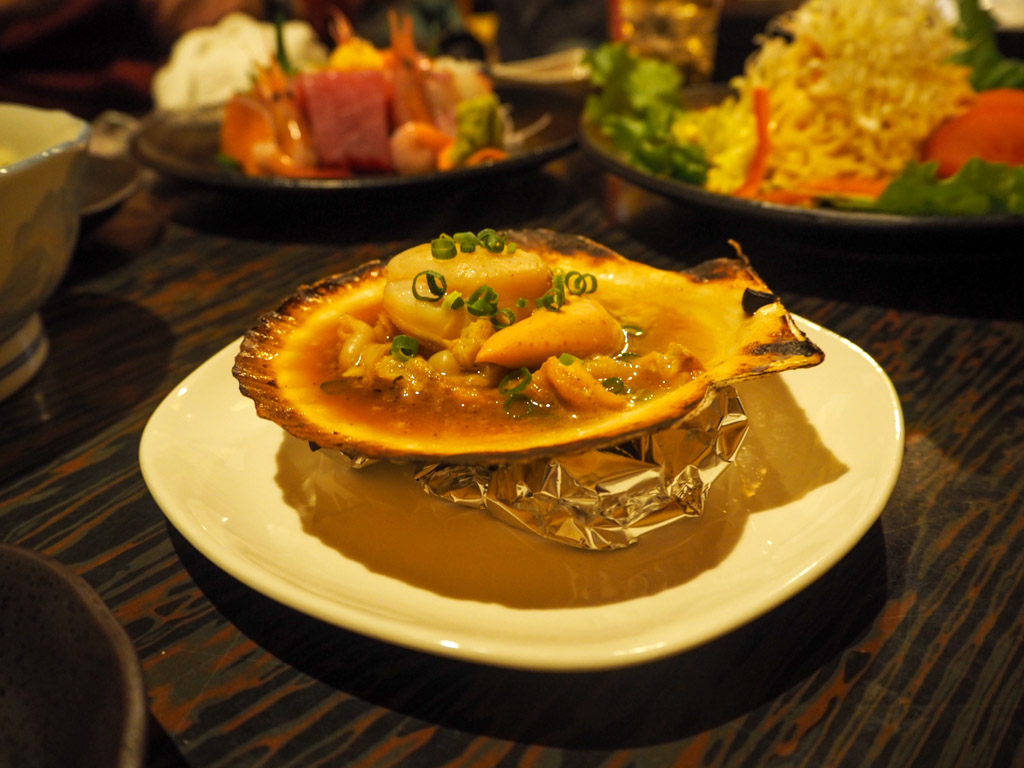 We finished up at Freehouse: The Yeast, a craft beer bar near the hotel with bottles from all around Hokkaido and Japan at large (as well as a damn good fish and chips for any seafood fans not adventurous enough to try sashimi and shirako).
Attractions in Asahikawa
If you find yourself worn out from all that powder chasing and sake sipping, then maybe a rest day is on the cards. Luckily Asahikawa has some nice places to spend an afternoon. Asahiyama Zoo is a popular attraction that many visitors to Sapporo make the day trip over for. It's a top-tier zoo with great facilities and excellent viewing areas.
If you need a break from skiing, but not drinking, then consider heading along to Otokoyama Sake Brewery. This is one of the oldest sake breweries in Japan, which once brewed sake for the shogun before it was relocated to Asahikawa. Their brewery has a retro feel, and is a great place to watch the brewing process at work, and sample their award-winning brews from across the whole spectrum from super-dry to ultra-sweet.
How to Get to Asahikawa
How do you actually get to Asahikawa? Well, you'll be happy to hear that, despite all the wild backcountry credentials of the area, the city of Asahikawa itself is extremely easy to access.
Flights depart from Haneda Airport for the fresh and modern Asahikawa Airport multiple times each day. The journey time is just 1 hour and 35 minutes, and tickets can easily be snapped up for around ¥10,000. That's right, for the same price (and journey time) as a Shinkansen to Kansai, you could be off enjoying some of the crispest powder snow in the world!
After all of those amazing experiences, everything I had heard about Hokkaido was confirmed to be true. Starting my Hokkaido journey in Asahikawa made for a much more uniquely Japanese experience than simply going to one famous resort, so if you're looking to go skiing in Japan I can't recommend it enough. For the genuine powder seekers out there looking to get ahead of the game, central Hokkaido really cannot be beaten.
Suffice to say, from now on, I'll be the one telling the stories.
Sponsored by Hokkaido Ski Promotion Council