Sponsored by Asahikawa City
Asahikawa is Hokkaido's second largest city and, unlike its sleepy rural neighbors, has plenty to keep visitors entertained and well-fed. In addition to the host of adventurous outdoor activities beyond the city limits, including Mt. Daisetsuzan (the highest mountain on the island), Asahikawa boasts a nightlife district with a host of restaurants, bars, izakaya (Japanese pubs) and the city's signature ramen shops.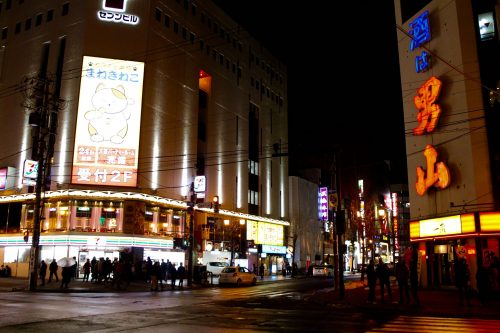 During my time in Asahikawa I stayed at Hotel Toyo, which included a spacious room for a business hotel with two twin beds and an inclusive all-you-can-eat breakfast buffet. Most importantly, Hotel Toyo was in easy walking distance to Asahikawa's main commercial and nightlife district and I made full use of the location. Over a few days I was able to try several of the city's best gourmet offerings.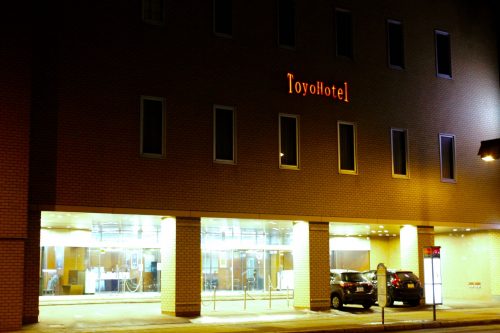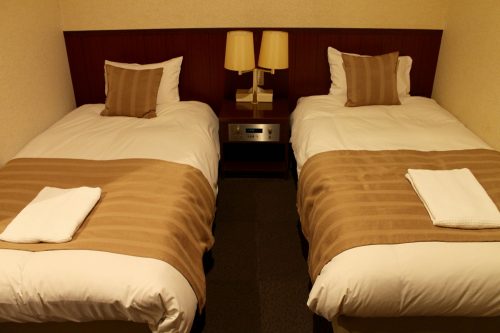 Hokkaido's Best in Seafood at Oofune Izakaya
Asahikawa's unique geography, couched between three major bodies of water—the Sea of Japan to the west, the Pacific Ocean to the east, and the Sea of Okhotsk to the north—provides the region with a bounty of fresh seafood products. Many of the izakaya in Asahikawa take advantage of this wealth in seafood, and Oofune is among the most well-known establishments on that list. Walking up to the restaurant, I had no doubt that it was the kind of shop where you couldn't go wrong with the catch of the day. The restaurant's kitschy façade is built to look like a ship overflowing with goods, and the illuminated signs of a snapper and a neon mug of beer communicate everything that needs to be said about the Oofune experience. Inside you'll find walls covered with photographs  of famous visitors and a display case filled with raw seafood delicacies.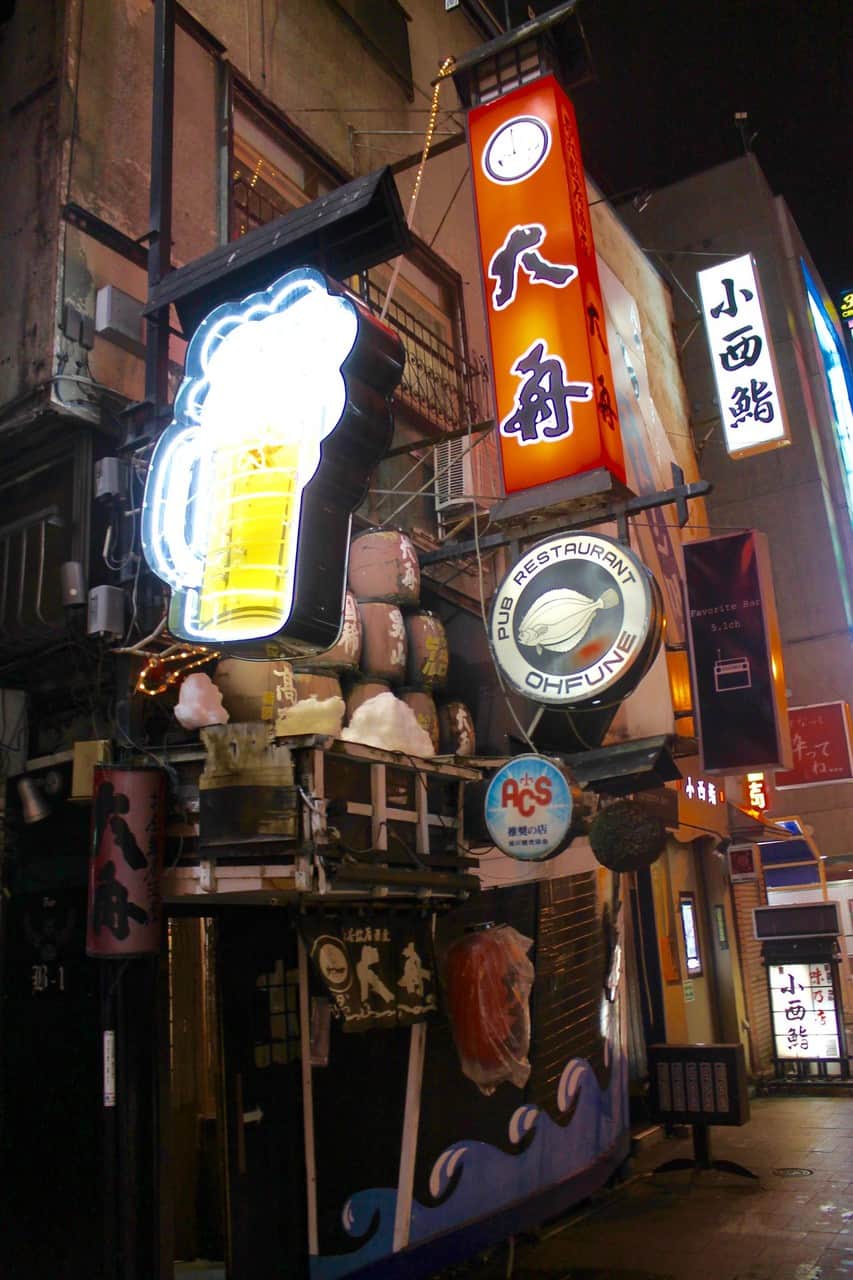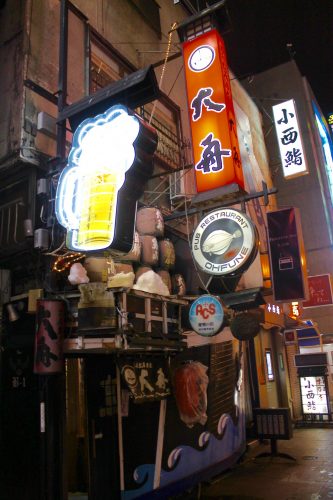 I started off my meal with a classic in seafood izakaya fare: ikasashi (raw sliced squid). Cut to look like thin noodles, the sashimi (raw fish) dish is best paired with soy sauce and freshly grated wasabi, but the taste is all in the quality of the product, and Oofune certainly delivered. If you'd pass on the squid, there's plenty of other sashimi on the menu, notably the maguro (tuna) and saba (mackerel).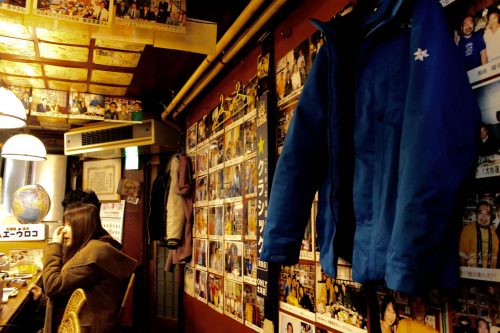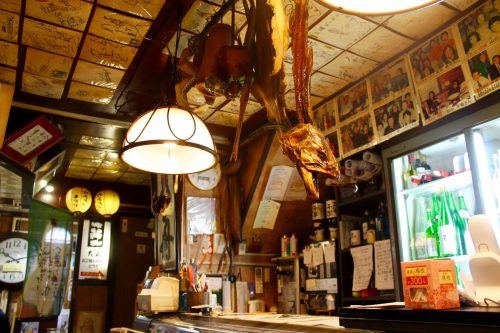 Oofune is known for some elaborate presentations, so I decided to order one of their signature dishes. The head chef took tsubu, a shellfish most commonly grilled, and deconstructed it into a plating of fresh sashimi spread across a sea rock. A lot of skill goes into a preparing this tough shellfish in a way that is tender and tastes just as good raw as grilled.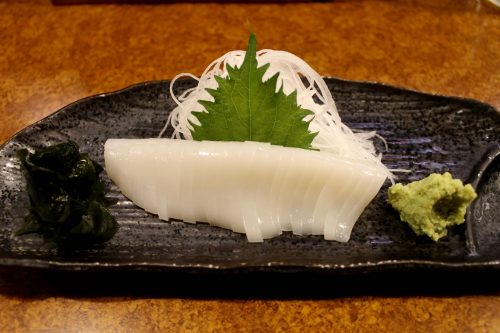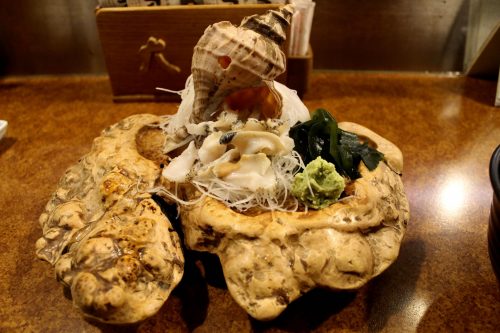 To close out the meal at Oofune I decided to indulge with a luxurious ikura (cod roe) and uni (sea urchin) rice bowl. With both these ingredients, quality is everything. Uni in particular develops a bitter and grainy texture if it is not fresh. Oofune, however, served the Hokkaido uni of my dreams, with a creamy and sweet taste.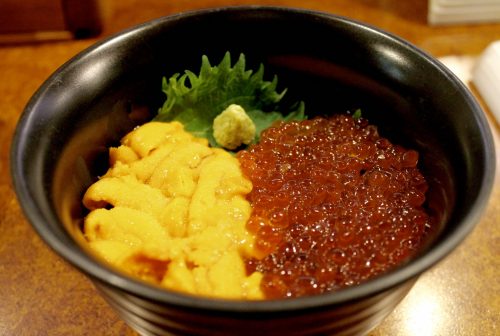 Ashikawa's Specialty Ramen and Regional Sake
While Oofune is a dinner for sitting down and savoring every bite, there are plenty of quick eats and affordable fare in downtown Asahikawa. The city is famous for its ramen in particular. Unlike most of Hokkaido, which specializes in miso-based ramen, Asahikawa's specialty is a shoyu (soy sauce) broth, with an oily top layer and a rich flavor that stands apart from the Tokyo region's lighter soy-based ramen.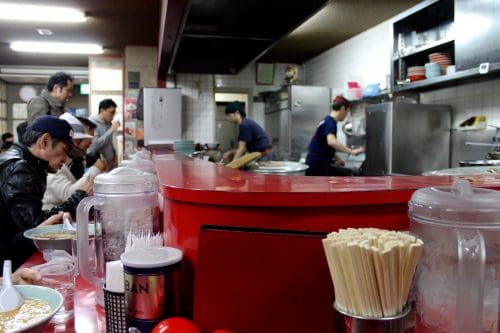 I was able to try a couple of the city's most famous ramen shops, both in the central downtown district and in walking distance from Asahikawa Station. First up was Baikouken, which I found on the basement floor of a department store with hungry patrons already queuing up for their spot at the restaurant's counter for lunch. Ordering the "specialty ramen," I was spoiled with a heaping portion of wavy noodles, bamboo shoots, corn, grilled vegetables, green onions, bean sprouts, half-boiled eggs and chashu pork, all swimming in their delicious broth. Lighter fare was on the menu. Make sure you have built up an appetite if you want to dig into the specialty order.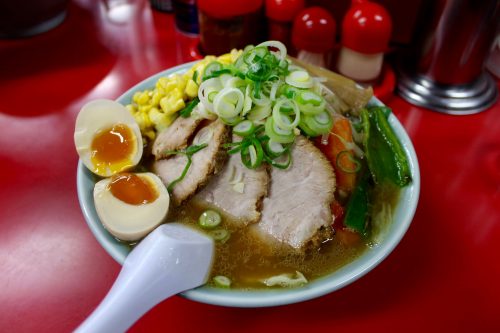 Closer to the station is Ramen Santouka, which I would describe as a more sophisticated bowl of ramen, with a depth of flavor that makes you want to drink up every last drop. In addition to Asahikawa soy-sauce ramen, the shop has a unique shio (salt) ramen that is a favorite among locals. In the depths of winter after a long day of skiing, a bowl of Asahikawa ramen at either establishment will certainly hit the spot.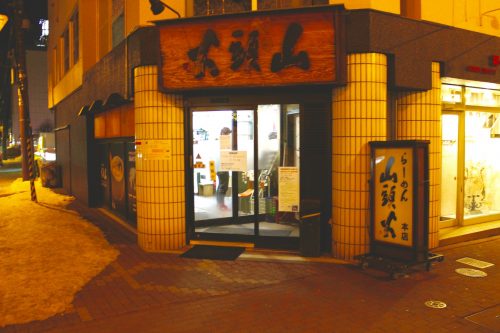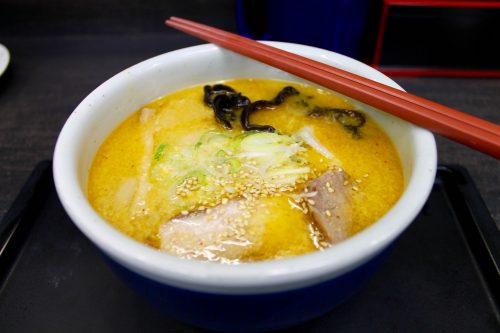 To cap off any night, I recommend a visit to a local bar, preferably one specializing in sake. The staple Japanese alcohol is produced throughout Hokkaido and in the greater Asahikawa area. One of the best places in town to experience sake is Ikoma, a small second floor counter bar, where the wry but friendly husband and wife owners will guide you through a tasting.
I requested their best Hokkaido sake recommendations and I was not disappointed. The shop also serves small food pairings if you haven't filled up on ramen and sashimi. Most notably though, a stop at Ikoma is a chance to interact with Asahikawa locals and chat with your fellow patrons late into the night. I've even kept in touch with a few of the friends I made during my visit.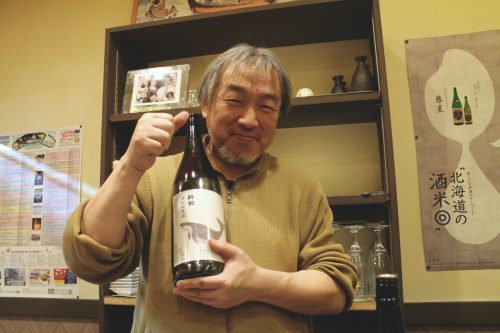 While Asahikawa's powder snow is deservedly a major attraction, after coming off the slopes don't forget to explore the downtown area, where the region's nightlife and gourmet culture are on full display.
To reach the Asahikawa and Higashikawa area you can take one of seven flights offered daily between Tokyo Haneda Airport and Asahikawa Airport, a journey just shy of 100 minutes. If you're traveling via Kyoto or Shirakawa-go, you can book the one daily flight out of Nagoya. Using the ANA Experience JAPAN Fare or the JAL Japan Explorer Pass those flights will run just 10,800 yen. Asahikawa airport is in service even in deep winter, with 99% of flights running despite harsh weather conditions. From Hokkaido's capital city, Sapporo, train travel to Asahikawa Station will take 90 minutes on the JR Limited Express.