Sponsored by Asahikawa City
It only took an hour and thirty minutes by bus to travel from the frosted streets of downtown Asahikawa to the mountain ridge of Daisetsuzan, where light airy powder stood more than a meter tall. The transformation was dramatic, but it was also beautiful. The evergreen branches of dense pine forest were coated in snow and as the bus traversed the mountain pass, you could make out of the Hokkaido plains extending out from the base of the mountain. Mt. Daisetsuzan is the highest mountain in Hokkaido and a major place of worship for the Ainu, the region's indigenous population that inhabited the island long before the Japanese.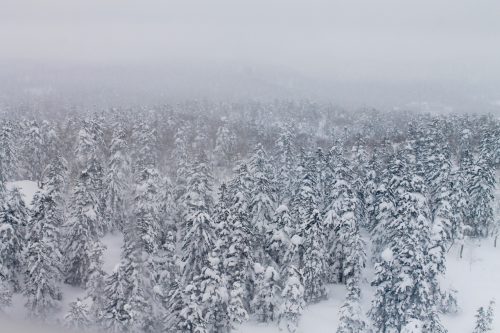 Traditional Ryokan Meets Mountain Lodge
When we finally arrived at the Asahidake cable car station, I headed straight for the summit, where I was able to enjoy an afternoon of snowshoeing and backcountry skiing. After such a strenuous day, it was hard to imagine doing anything other than napping, until I realized I'd be spending the night at Asahidake Onsen Yukomansou, a luxury ryokan (traditional Japanese inn) just a short drive from the base of the cable car.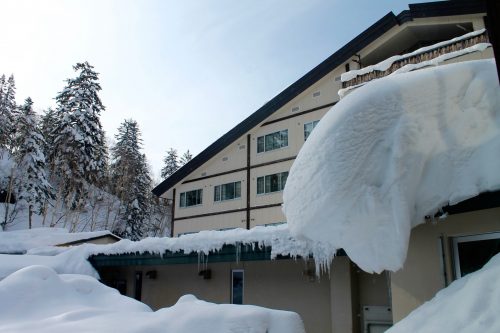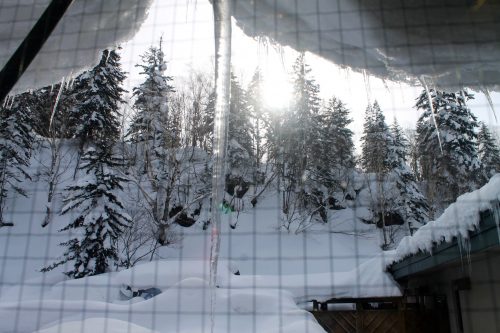 Pulling up to Asahidake Onsen Yukomansou, I was immediately struck by its location, buried in a deep blanket of snow at the edge of Asahidake's pine forest. I stepped inside and was greeted with a mix of traditional Japanese style and the aesthetics of a mountain lodge. The lobby features a display of snowshoes, lumber and what looks like an ornate floral arrangement but is made of simple sticks and branches. A stone fireplace and a taxidermy bear faced out from the back of the room.

I felt transported to a different era, perhaps even a different country, but received the same gracious hospitably from the staff that I've come to expect from any ryokan. The room I stayed in shared the same interior design inspiration as the lobby, with a dark wood and tan color palette that beautifully contrasted the veil of white outside my window.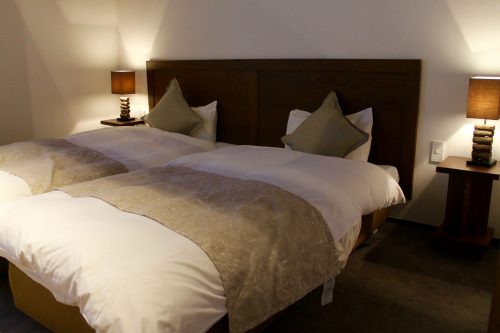 Hot Spring Baths and Kaiseki Meals in Higashikawa
While my accommodations did not have a traditional Japanese style, it had all the perks of a stay at one of the country's most traditional ryokan, most notably onsen (hot spring baths) and kaiseki (a traditional multi-course meal).
After a long day on the mountain I was ready to hit the onsen as soon as I arrived, so I quickly changed into yukata and walked to the nearest baths, Kamigami no Yu, one of three on the grounds. While Kamigami boasts the most sleek design and is open to public visitors, there are also two baths reserved for hotel guests, including Yukoman no Yu, the oldest onsen in Asahidake. That onsen, which was constructed in 1951, features seven baths with seven different types of hot spring water.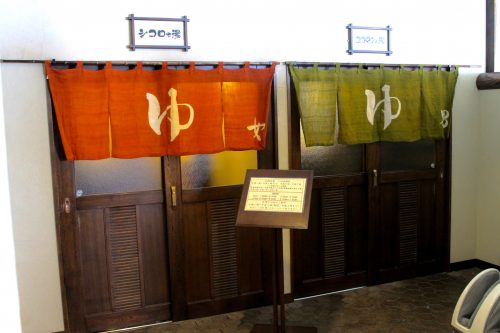 I recommend experiencing as many of the baths as you can during your stay, I found Kamigami no Yu to be the most impressive. While many indoor onsen can be cramped with low ceilings, this bath boasts a cathedral ceiling, with dark wooden beams. The mix of steam rising high into the air and dim warm lighting created a peaceful glow throughout the baths. A small rotemburo (outdoor bath) is also available with views of the snowy landscape behind the hotel.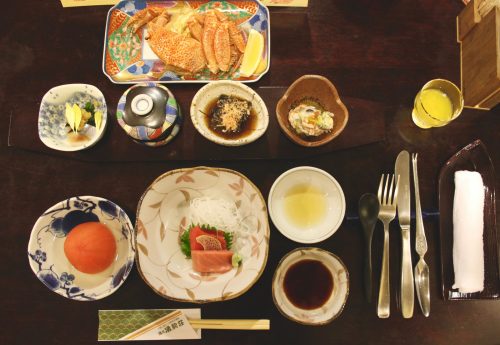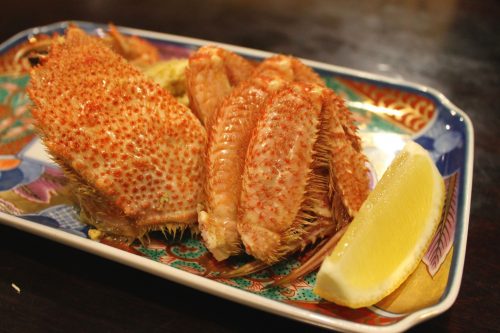 After a long soak in Kamigami no Yu, I made my way to the dining hall for a kaiseiki meal. The highlights of the meal for me were certainly the seafood plates, including a Hokkaido horsehair crab, prepared for easy removal of meat, and abalone encased and roasted in a salt crust. The Asahidake region is couched between three bodies of water, including the Sea of Japan to the west, the Pacific Ocean to the east and the Sea of Okhotsk to the north. This allows a rich diversity of seafood and high-quality products, which were on full display during my meal.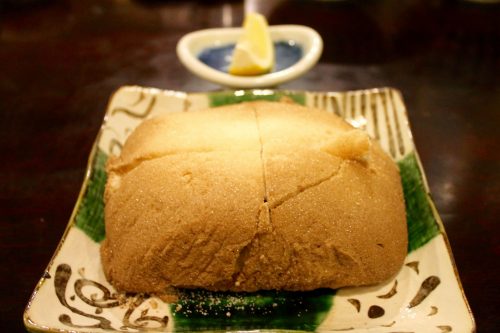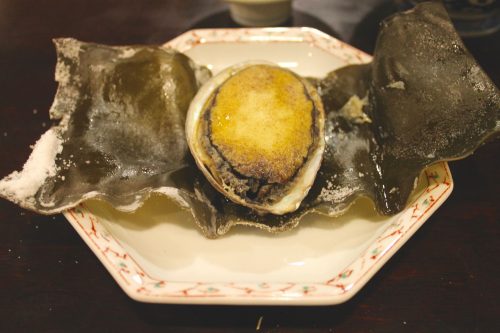 Yukomansou's nearly ten-course dinner was finished off with a coffee flavored white pudding, which used milk sourced from Hokkaido's renowned dairy farms. The pairing of sore muscles from snowshoeing, a warm hot spring bath, and a filling kaiseki meal made for a deep sleep that night.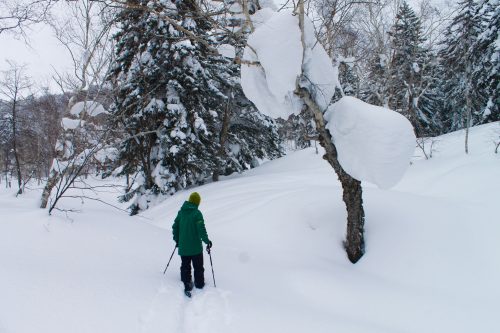 If you're planning a trip to Asahidake and Asahidake Onsen, downtown Higashikawa at the foot of the mountain is a place to visit during your stay. The small town has grown significantly in size with 8,000 now residing in the area, a 20 percent increase from 20 years ago. Boutique stores and mom-and-pop shops line the main drag and Higashikawa's slow pace of life can be a relaxing half-day departure from a trip that's sure to be packed with winter excursions on the impressive Mt. Daisetsuzan.
To reach Asahikawa and Higashikawa you can take one of seven flights offered daily between Tokyo Haneda Airport and Asahikawa Airport, a journey just shy of 100 minutes. If you're traveling via Kyoto or Shirakawa-go, you can book the one daily flight out of Nagoya. Using the ANA Experience JAPAN Fare or the JAL Japan Explorer Pass those flights will run just 10,800 yen. Asahikawa airport is in service even in deep winter, with 99% of flights running despite harsh weather conditions. From Hokkaido's capital city, Sapporo, train travel to Asahikawa Station will take 90 minutes on the JR Limited Express.
[cft format=0]