Sponsored by Asahikawa City
Hokkaido is renowned for its natural beauty and outdoor attractions and the outskirts of Asahikawa, the island's second largest city, are no different. The alpine area, Asahidake, is home to the tallest mountain in Hokkaido, Mt. Daisetsuzan, which stands at over 2,000 meters tall. While the mountain is frequented in the summer for its hiking trails and in fall for its colorful foliage, the winter months arguably showcase Asahidake at its finest, with an assortment of winter sports activities and gorgeous powder snow conditions. For my first trip to Asahidake, I took part in a half-day snowshoeing and backcountry skiing experience. While the conditions were far from ideal, the guided tour was a memorable adventure I won't soon forget.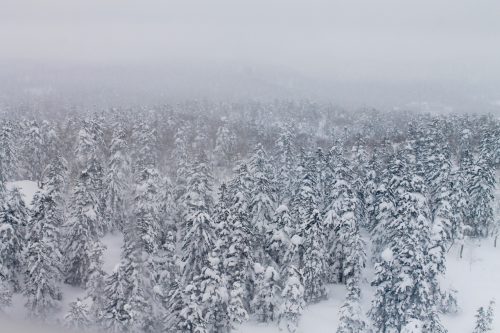 Guided Tour with an Asahidake Local
I met Mr. Toba, the owner and operator of the touring company, in front of the Asahidake Daisetsuzan Ropeway Station. It was the last stop on a bus ride that departed from Asahikawa Station and proceeded to wind its way up Asahidake's mountain ridges. We headed straight to the station's cafeteria for lunch to stock up on calories and go over the logistics. I enjoyed a delicious and cholesterol-heavy pairing of spicy miso ramen with tonkatsu (a breaded pork cutlet); Mr. Toba modeled healthier habits with his warm soba soup and toriten (tempura fried chicken).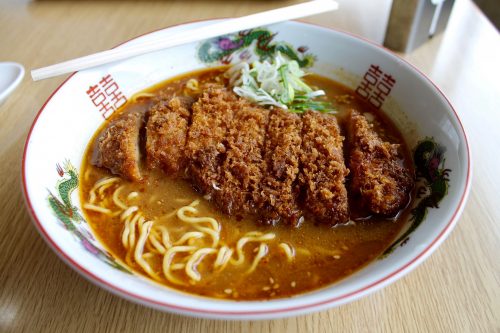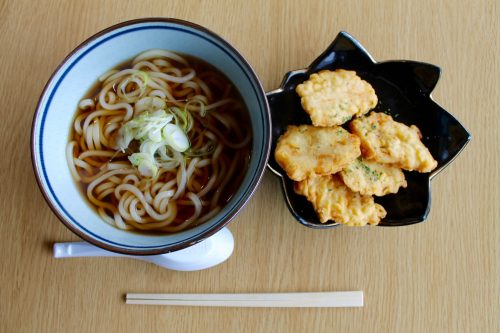 Despite the beautiful snowfall outside, Mr. Toba informed me at the top of the ropeway the mountain summit was in the midst of a snowstorm, with strong winds and poor visibility. He remarked while the weather was unfortunate for our purposes, some more experience trekkers actually seek out these rare conditions to experience what it's like to be in a whiteout. Considering it was still safe, we decided to push ahead.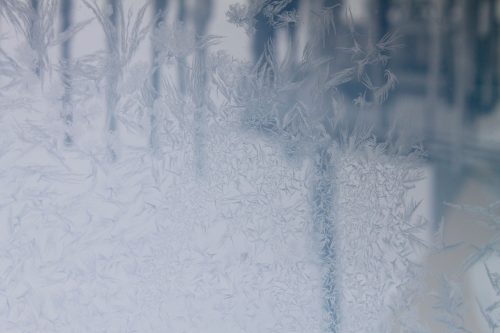 A Chiba-native, Mr. Toba has been living and guiding tours in Asahidake for over 20 years, as well as other outdoor excursions throughout Hokkaido. Throughout the tour I would marvel at Mr. Toba's English ability and deep knowledge of the mountain. Later in the afternoon he explained that some foreign guides have started visiting Asahidake with tourists, despite it being their first time on the mountain. If you're able to visit Asahidake, I recommend a local Japanese guide like Mr. Toba with a rich knowledge of the region, both to enjoy a more informed tour and to ensure a safe route on the challenging snow-covered landscape.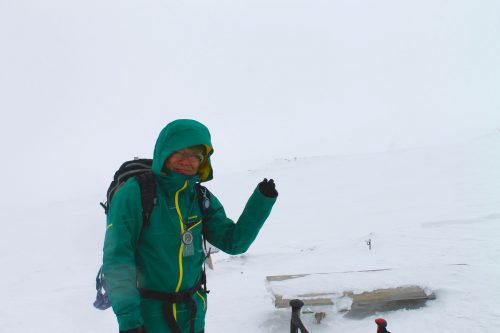 Trekking in a Snowstorm — Whiteout on Daisetsuzan
Needless to say from the photographs, Mr. Toba's prediction was spot on. A veil of snow and clouds had fallen on the summit of Daisetsuzan and as we emerged from the safe haven of the ropeway summit station we were in the middle of a storm. While my experience of Daisetsuzan might not have been with blue skies, gorgeous lookouts and stunning peaks, I will say it was thrilling. I felt like an Antarctic explorer, strapping on my snowshoes and marching into the white abyss.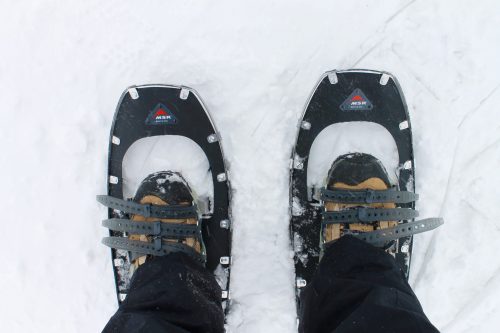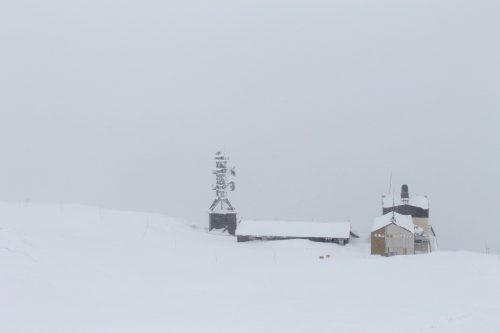 Some highlights from our excursion on the summit included hiking to a volcanic lake, frozen over and topped with over a meter of snow. A snow ridge had formed on the area around the lake with a sharp drop off. As we approached the edge, Mr. Toba made the puzzling move of pulling out a shovel from his bag. He told me to wait a moment as he dug into the side of the ridge, pushing snow over its lip.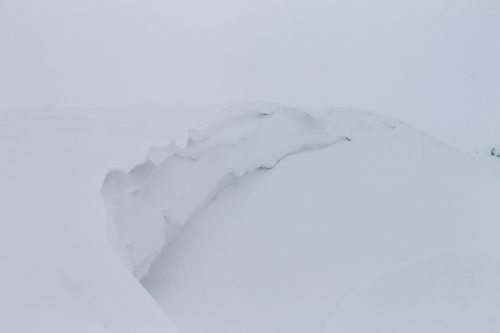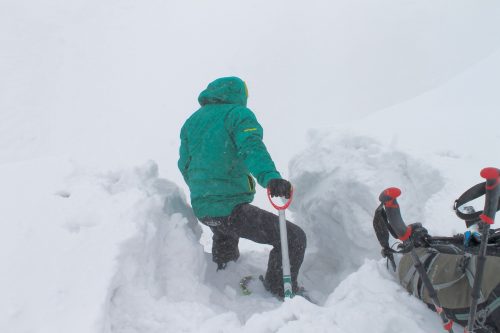 After creating a ramp of sorts, he told we me were going to jump down. I'll be the first to admit that my initial instinct was fear—it was almost a 15-foot drop—but after taking the plunge I will also be the first to attest that it completely safe. It felt like sliding down a cloud. By the time I pulled myself up out of the airy snow, I wanted a second go.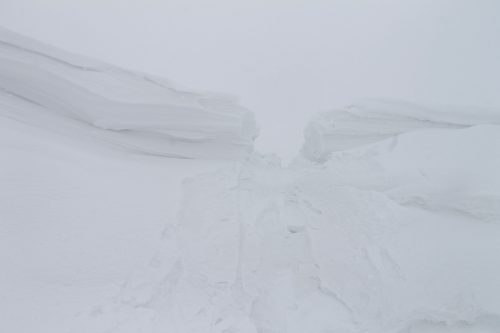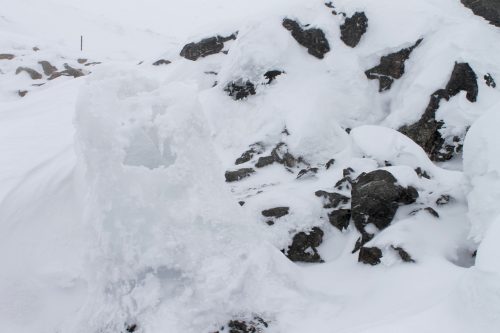 We continued our hike, passing unique geographical formations, including small steam vents and a naturally-formed chimney made of hollowed-out ice. The most impressive, however, was a massive sulfur vent, with clouds of sulfuric air pillowing out constantly and disappearing into the whiteout. We were able to get just a foot in front of the vent and take in all the smells (strong), sounds (loud) and sights (cinematic).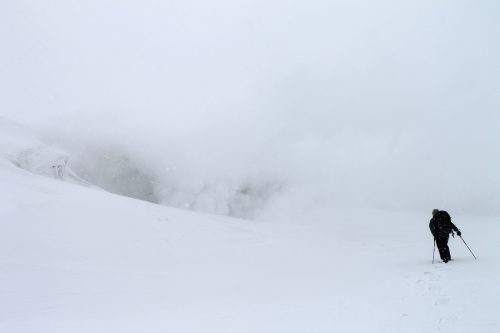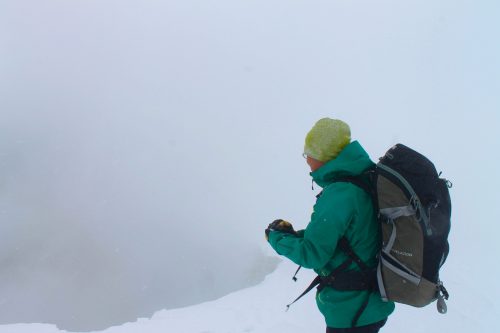 Our tour culminated at a mountain hideaway, a lodge that had been buried in such deep snow that it was only accessible via the second story window. We dug out the window and crawled our way into the building's attic. Over hojicha (roasted green tea), senbei (rice crackers) and good conversation, we rested our sore legs and took a respite from the blizzard.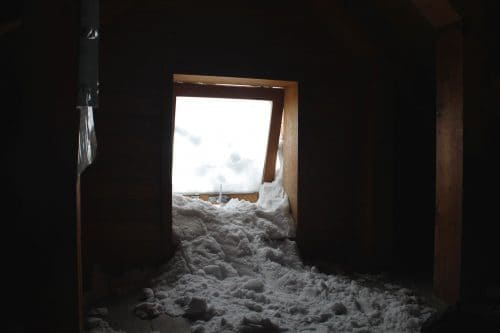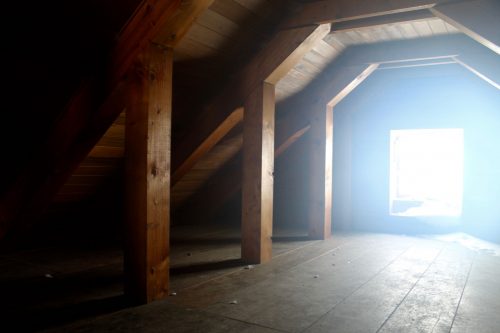 After navigating back to the ropeway station and riding the car over Asahidake's evergreen pine forests, Mr. Toba remarked that we had some extra time before I had to head to my hotel. He graciously offered to take me on a short detour to experience backcountry skiing, something that had not been included in our itinerary for the day.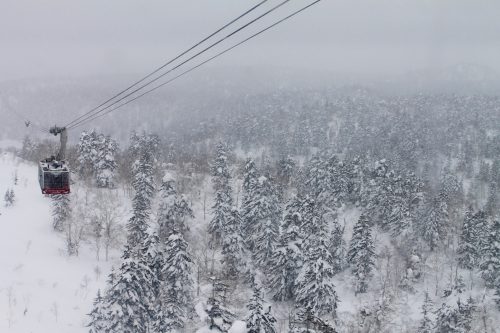 We quickly buckled into specialized skis, which can be worn with normal shoes and have undersides with cloth skin, rather than wax, to create enough grip to climb through the powder. Mr. Toba took me on a short tour through Asahidake's pine forest, which was peaceful, silent and spared from the snowstorm raging a few hundred meters above us. We ended our afternoon resting against the oldest tree in the pine forest, over 500 years old, taking in our snowcapped surroundings.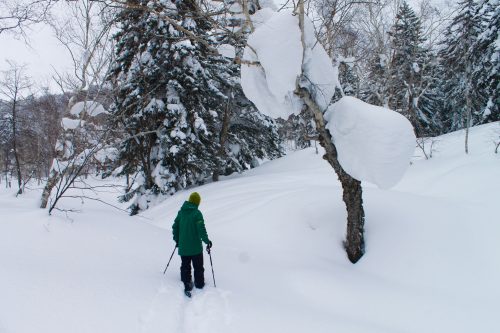 To reach the Asahikawa and Higashikawa area you can take one of seven flights offered daily between Tokyo Haneda Airport and Asahikawa Airport, a journey just shy of 100 minutes. If you're traveling via Kyoto or Shirakawa-go, you can book the one daily flight out of Nagoya. Using the ANA Experience JAPAN Fare or the JAL Japan Explorer Pass those flights will run just 10,800 yen. Asahikawa airport is in service even in deep winter, with 99% of flights running despite harsh weather conditions. From Hokkaido's capital city, Sapporo, train travel to Asahikawa Station will take 90 minutes on the JR Limited Express. Both Higashikawa and Asahikawa are easy points of departure to experience the natural beauty of Mt. Daisetsuzan, the highest mountain in Hokkaido.
[cft format=0]