Sponsored by Asahikawa City
As my taxi pulled up to the Kamui Ski Links, I was immediately taken by the number of families preparing for a day on the slopes. Filling the lodge were skiers and snowboarders young and old, and parents content to wait the day out indoors.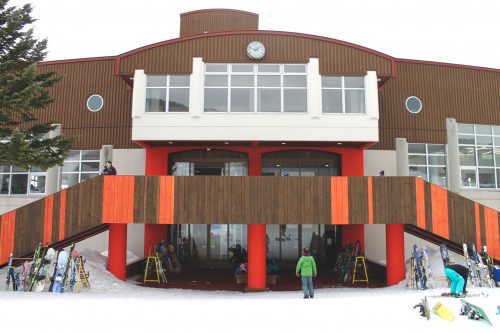 After a couple days spent on the more remote slopes of Mt. Asahidake, I was excited to see alpine slopes that were both popular among locals and accessible, just a 40-minute drive from downtown Asahikawa, Hokkaido's second largest city. Most of all, I was excited to experience the region's world-renowned powder, one that attracts ski bums from across the world.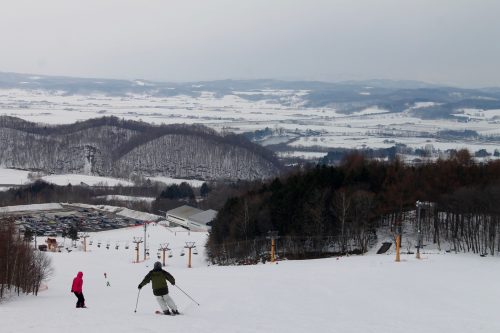 A Day on the Slopes of Asahikawa
I went straight for the locker room and ducked into a changing area to put on my rented winter gear from the Asahikawa Station's Tourist Information Center. While I grew up skiing, I don't own my own equipment and needed to rent skis, boots and a helmet from the ski shop on site.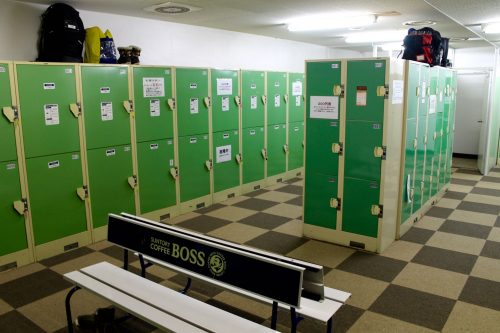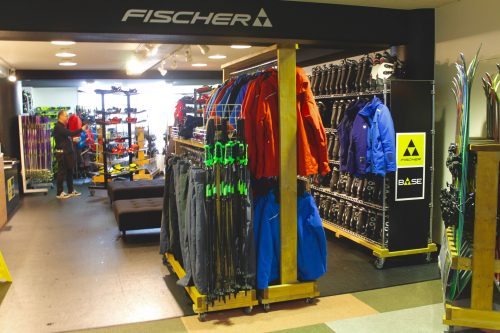 The staff was friendly and efficient. In less than ten minutes they'd stocked me up with all the necessities and directed me towards the ticket counter where I bought my ski pass. A one-day lift ticket costs 3,100 yen. With my pass in hand, I grabbed a nikuman (meat bun) from a vendor for a quick injection of calories and energy, then hit the slopes.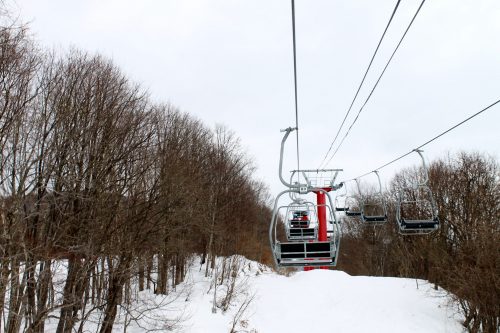 I always like to ease into a day of skiing by starting on the green runs. While I find some mountains cater to the double-black diamond crowd, I was happy to see plenty of diversity at Kamui Ski Links in terms of difficulty level. The green slopes were plentiful and you shouldn't be surprised to find beginners trying their hand at skiing or snowboarding via the chairlift directly in front of the main lodge.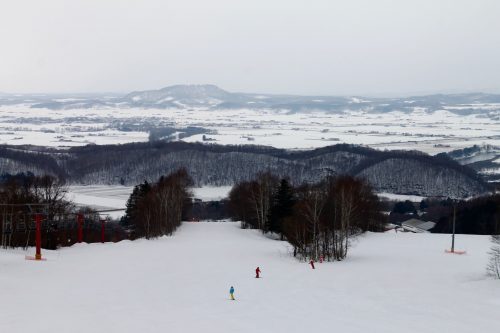 From the first run I was happy to find the snow lived up to Hokkaido's reputation. Rather than digging into icy slates, you're able to glide through the airy buildup of powder. A few runs in, after feeling out my rental skis and warming up my leg muscles, I made my way to the gondola station.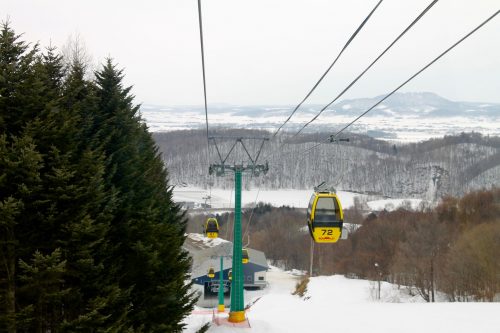 Fresh Powder at the Kamui Summit
The Kamui Gondola is an express cable car that will take you from the main lodge area all the way to the ski resort's 751-meter-tall summit. The ride up was striking, with unobstructed views of the surrounding Ishikari Plains, covered in a thick coat of white snowfall. When I exited the gondola station at the peak, I took refuge from strong winds inside Café Mt. 751, a restaurant that provides a panoramic view of the nearby mountain range and farmland that stretches into the distance. I took in the scenery with a cup hot chocolate, sitting next to a wooden fireplace, living out my best ski lodge fantasy.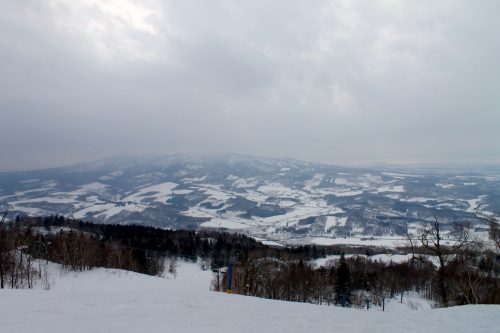 After recuperating at the café, I decided to branch out from the green runs and explore the wings of Kamui Ski Links where the intermediate and advanced level runs are located. To take full advantage of the region's snow quality, Kamui Ski Links leaves several of its runs ungroomed, including a host of double black diamond slopes on the far side of the mountain. If you're beyond bunny hills and pizza runs, this is where you can really dig your skis into fresh powder and rip down the mountain.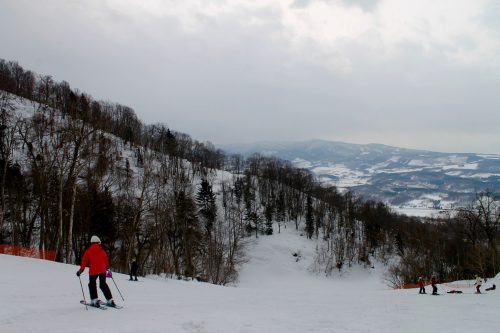 I found some of these ungroomed slopes to be too advanced for me, but I took great pride in navigating down some of the 30-degree gradient run, putting my thighs to good use, with just enough burn to feel like I had accomplished something, but not so much that I didn't have the strength to ride the chairlift up for another go of it.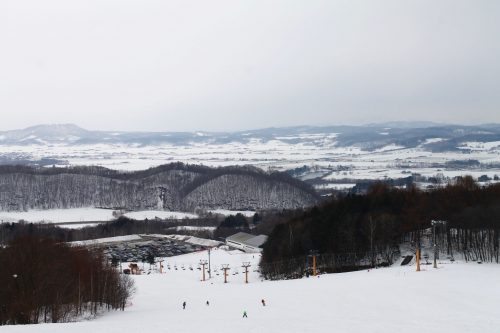 After a full day of skiing at Kamui Ski Links, there are plenty of options for a nightcap. A shuttle bus runs between the ski resorts parking lot and Asahikawa Station in 40-minutes flat, and you'll be able to rest your feet, stock up on regional seafood or ramen, and enjoy a drink or two at one of the town's many izakaya (Japanese pubs), all in preparation for day two on the mountain.
To reach the Asahikawa and Higashikawa area you can take one of seven flights offered daily between Tokyo Haneda Airport and Asahikawa Airport, a journey just shy of 100 minutes. If you're traveling via Kyoto or Shirakawa-go, you can book the one daily flight out of Nagoya. Using the ANA Experience JAPAN Fare or the JAL Japan Explorer Pass those flights will run just 10,800 yen. Asahikawa airport is in service even in deep winter, with 99% of flights running despite harsh weather conditions. From Hokkaido's capital city, Sapporo, train travel to Asahikawa Station will take 90 minutes on the JR Limited Express. Both Higashikawa and Asahikawa are easy points of departure to experience the natural beauty of Mt. Daisetsuzan, the highest mountain in Hokkaido.
| | |
| --- | --- |
| Name | Kamui Ski Links |
| Category | Ski Resort |
| Address | 112 Kamuichō Nishioka, Asahikawa, Hokkaido 074-1181, Japan |
| Access | [map]112 Kamuichō Nishioka, Asahikawa, Hokkaido 074-1181, Japan[/map] |
| Opening Hours | 9am – 5pm |
| Price Range | Adult Day Pass: 3,100, Senior (over 60): 2,400, Child (6-12): 1,500 |
| Payment options | |