If Japan is not the world's mecca of themed cafés and restaurants, it has to be missing very little. Any niche market you can think of has its corresponding cafe and usually, enough audience to support it. The world-famous Pokémon video game franchise is no exception. Over the years, it was already commonplace for pop-up Pokémon cafes to open up in various locations. But since 2018, fans of Pikachu and Co. have been able to enjoy the first permanent Pokémon Cafe in Tokyo, and just a year later, a second permanent Pokemon Cafe opened in Osaka.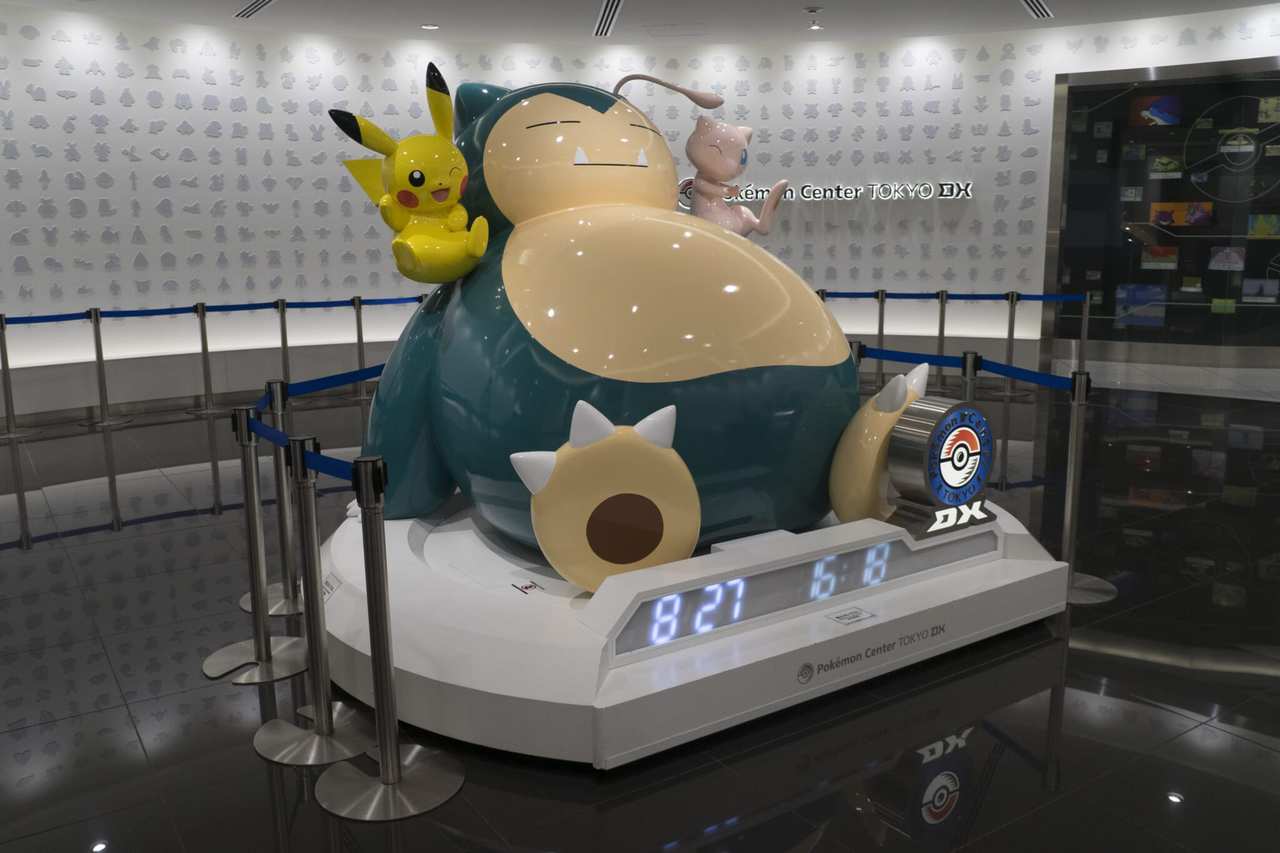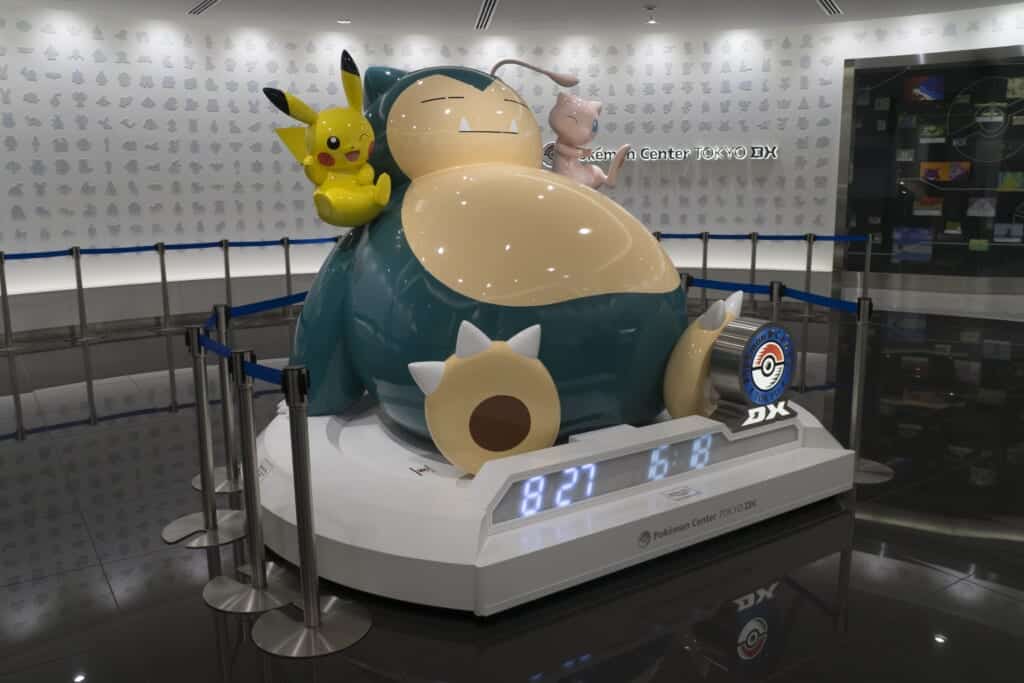 The inauguration was part of the opening of the Pokémon Center TOKYO DX, the largest Pokémon Center in Japan, located in the Nihonbashi district of Tokyo. It's not a fortuitous location. The opening was intended to celebrate the 20th anniversary of the first Pokémon Center in Tokyo that had originally opened in the same neighborhood in 1998.
Access is only allowed via previous reservations on their website (in Japanese and English). Please note that demand is usually very high, so it's recommended to book a month or so in advance. Also, once a reservation is made, changes in the number of people aren't allowed, so any group plans (maximum of 8 people), bear this in mind while coordinating schedules. Punctuality is equally important, as reservations are for 90 minutes only, and the chosen time block will be held regardless of the time of your arrival. Therefore, after a reservation is confirmed, the cafe advises arriving about 10 minutes early.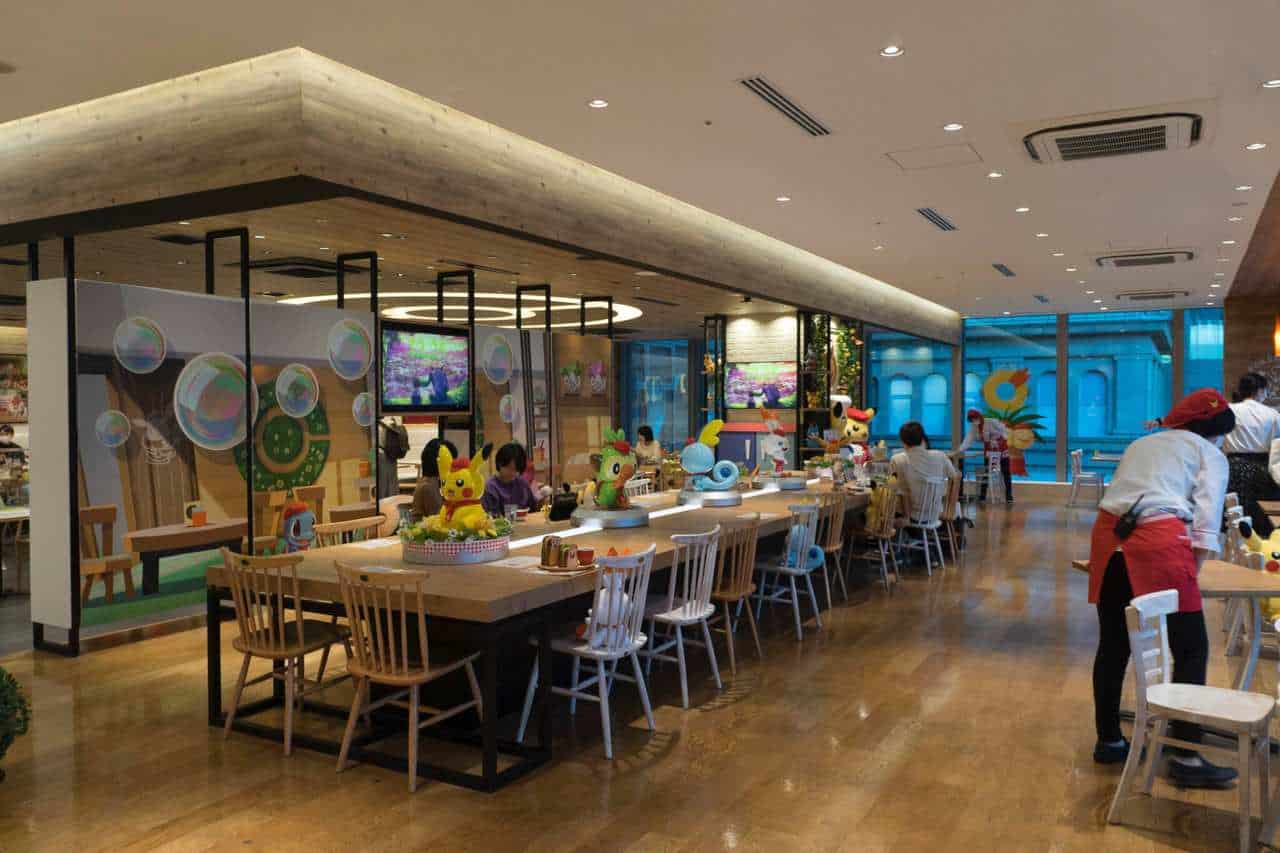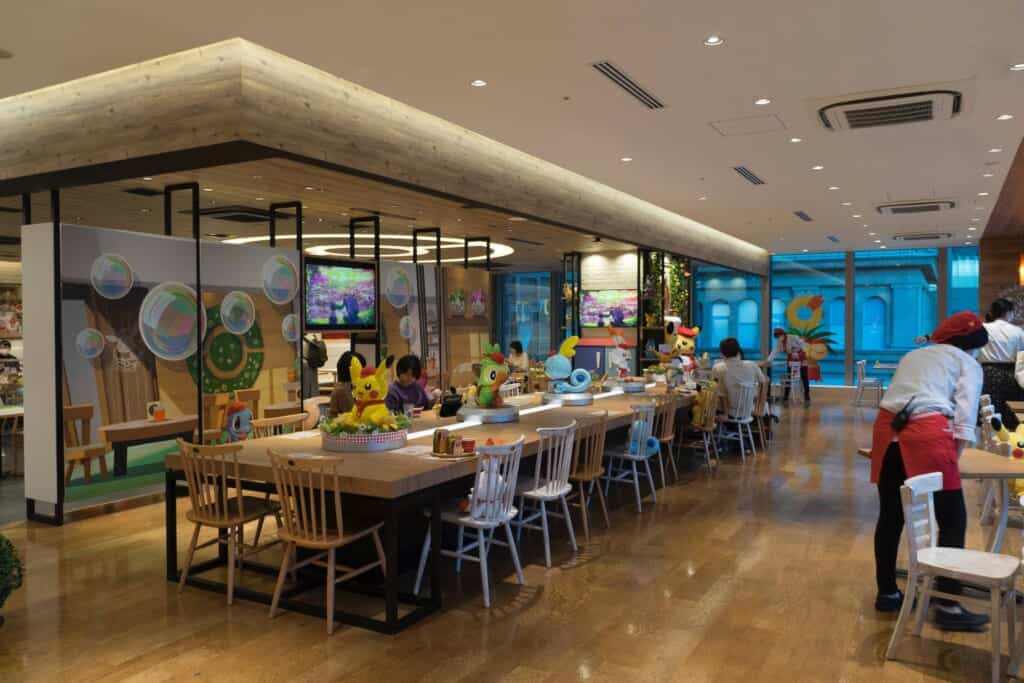 Enjoying coffee in the company of other Pokémon
The interior of the cafe doesn't disappoint. Its detailed ambiance is one of its strong points, which changes depending on the season, as does its gastronomic offer. And beyond decorative elements, the original use of the plastic replicas of the dishes is remarkable. Other restaurants usually have these reproductions in a separate display. But the Pokémon Cafe in Tokyo spreads the dishes across several tables as if they were real. Thus creating a more immersive feel to the cafe's theme. Unsurprisingly, other Pokémon occupy the corresponding seats.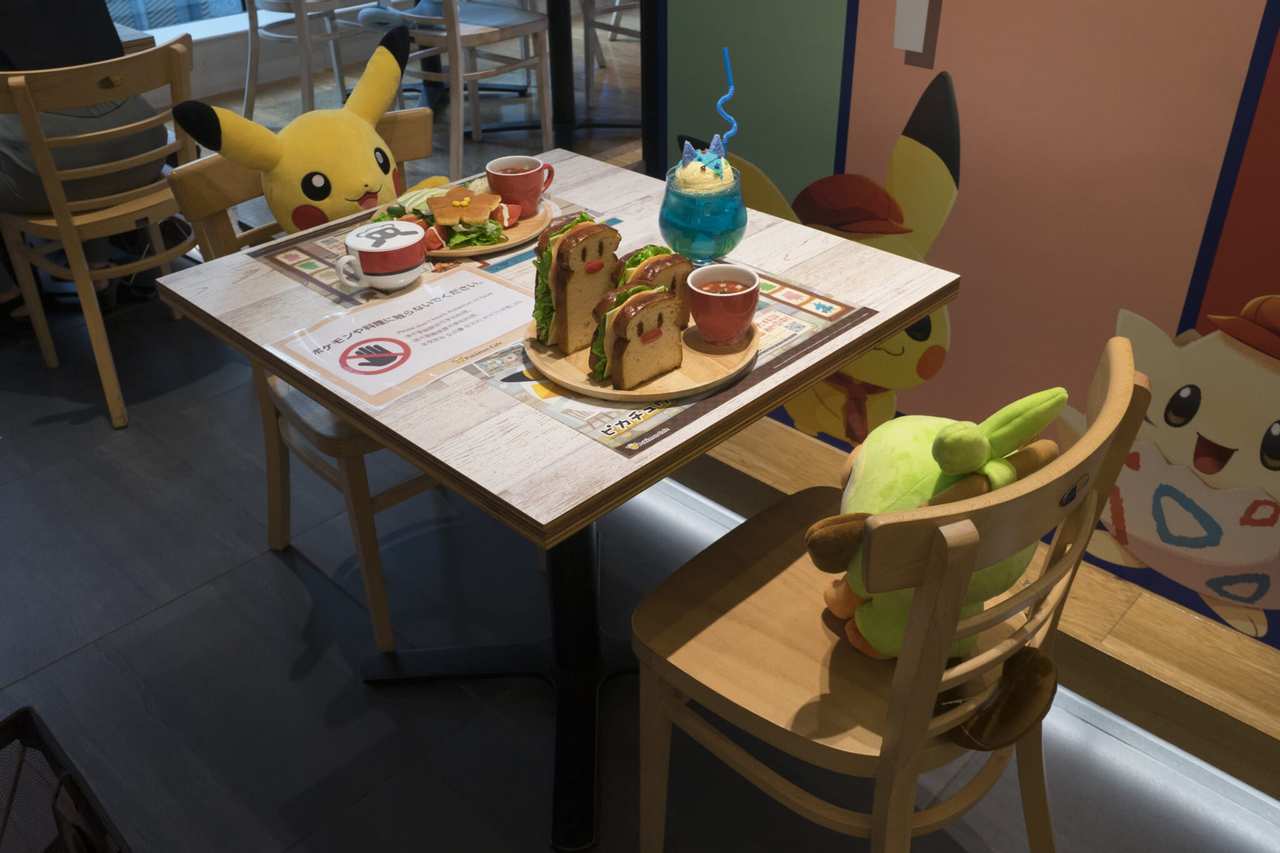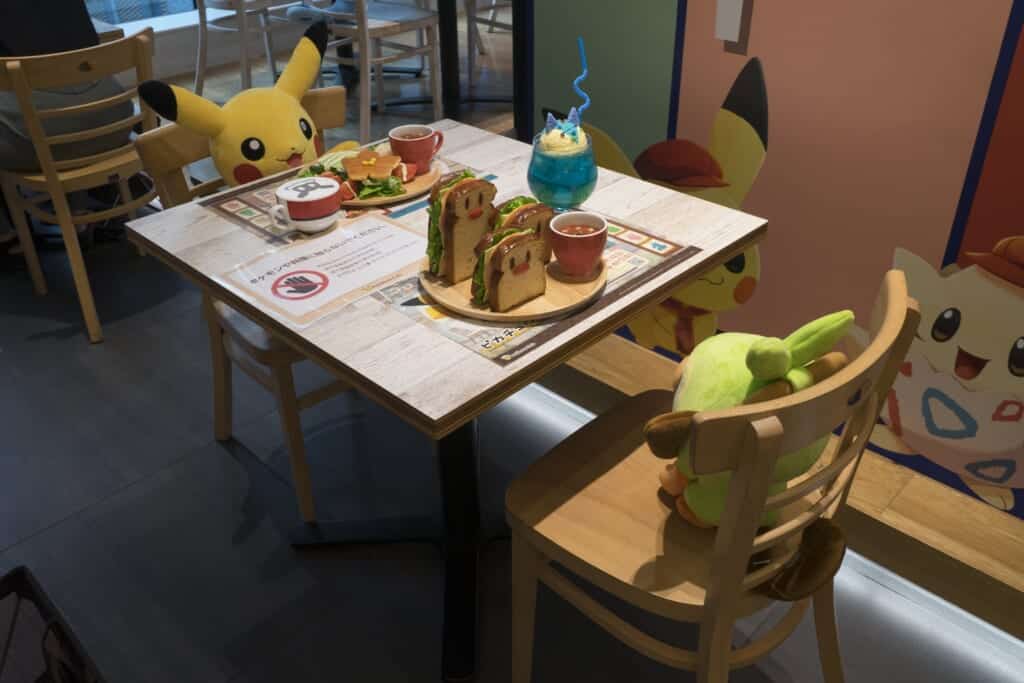 It's a very clever way to limit seating capacity as part of measures needed to ensure social distance in times of COVID-19. At the same time, it's not a depressing prohibition sign as in most establishments. Instead, it serves the function of showing what each of the menu items looks like in a more enjoyable way — bonus points for portraying other pocket monsters as the establishment's clientele.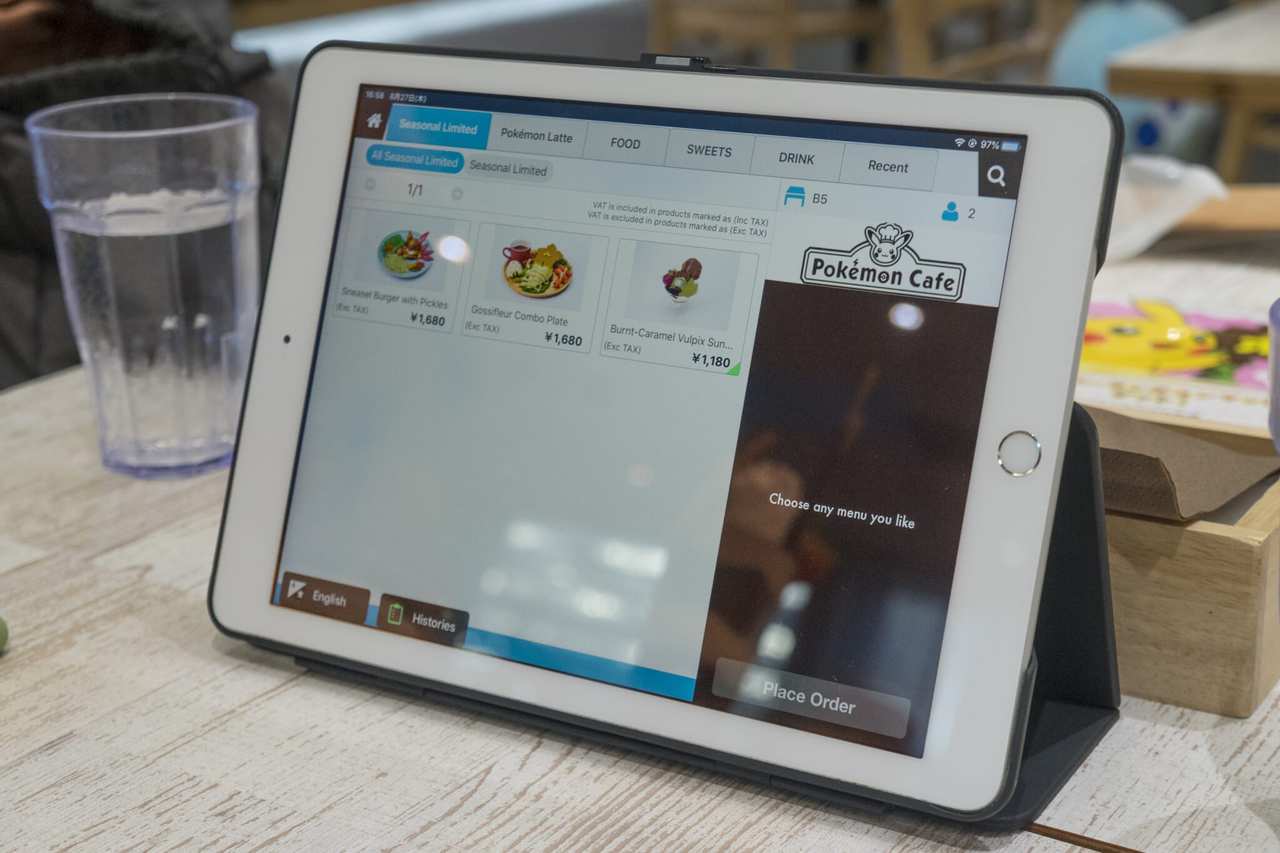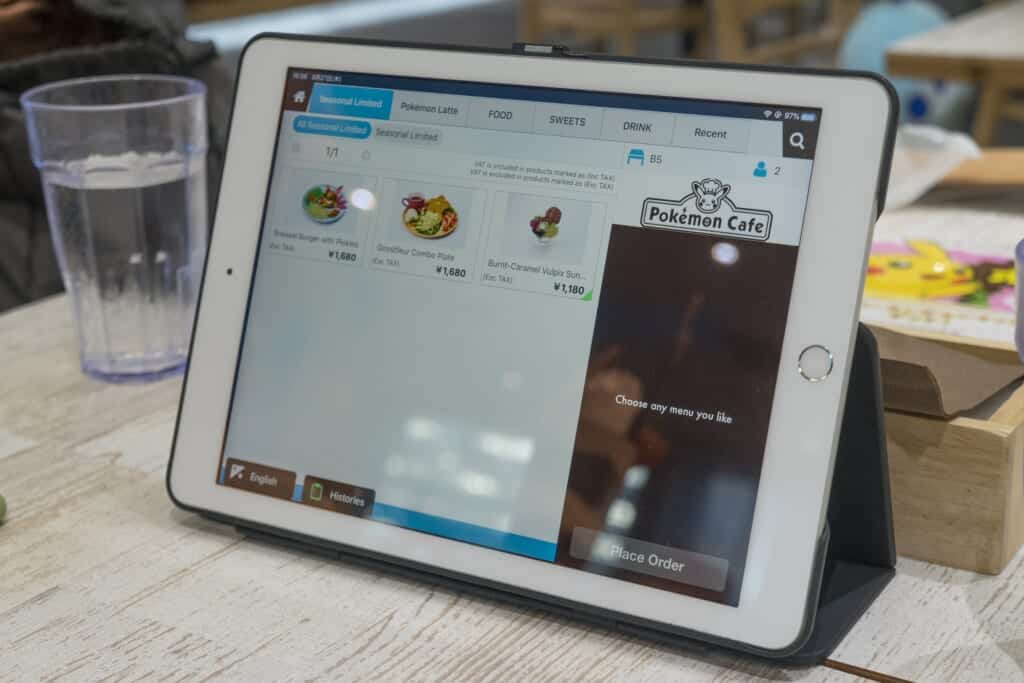 Fortunately, having a poor command of Japanese is no impediment to enjoy the experience. Each table has a multi-language tablet to check the menu. It's very easy to place orders and request the bill at the end. Most avid players of the franchise will recognize some of the menu items, which appear in the Pokémon Cafe Mix video game. Depending on the season, there may also be special offers for users of this game.
A fun experience in the Pokémon Cafe in Tokyo
The dishes are so cute that your knee-jerk reaction may be closer to pity for eating something so pretty. Nevermind, it won't last too long. Everything is as delicious as it looks. The menu is not extensive, but there are sweet and savory dishes suiting all tastes. It's worth noting that the specials change with the seasons. So it pays off visiting this place at different times of the year. Some of the menu items also feature specially designed dishes. Patrons have the option of paying extra for it if they want to take the dish home. If one gets lucky, the stay will coincide with one of several occasions throughout the day when Pikachu comes out for a few minutes, dressed as a chef to dance and greet the clientele.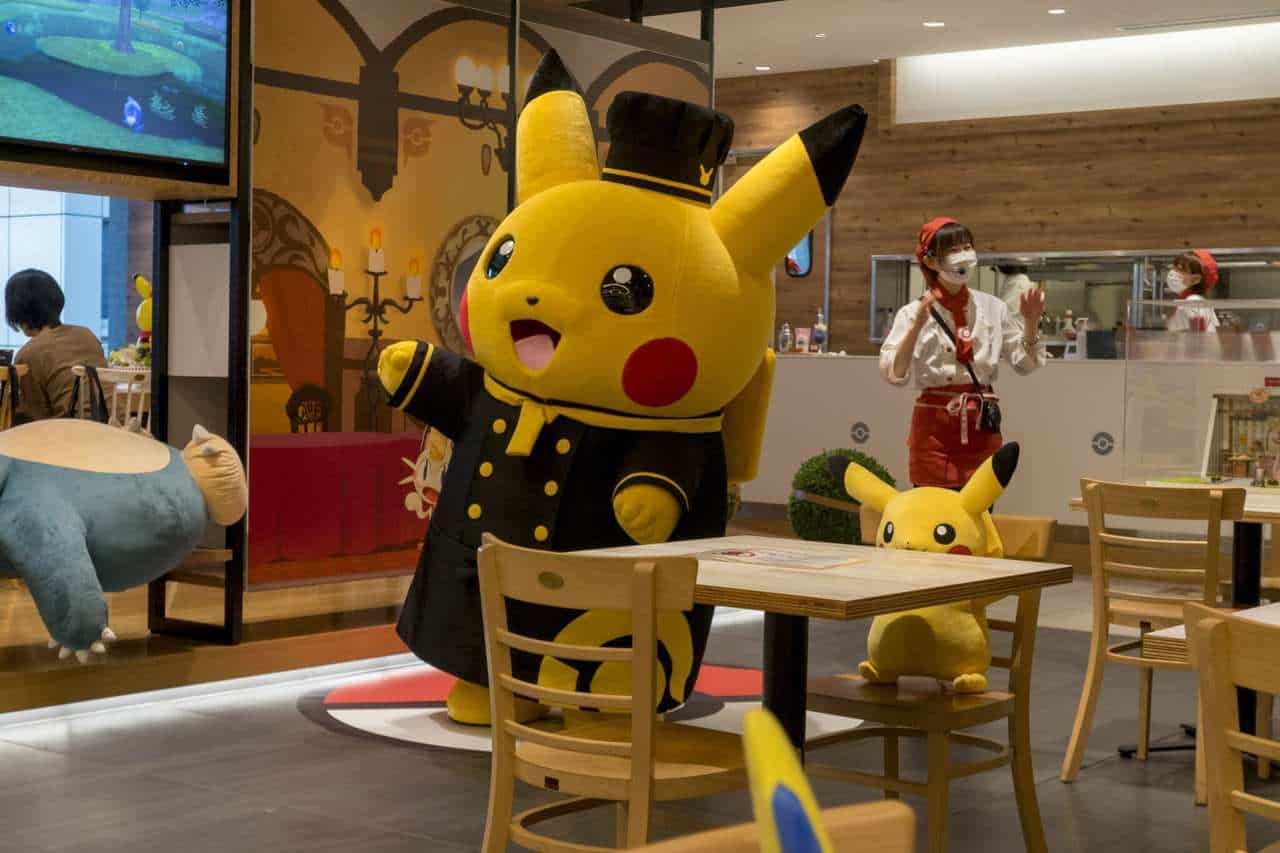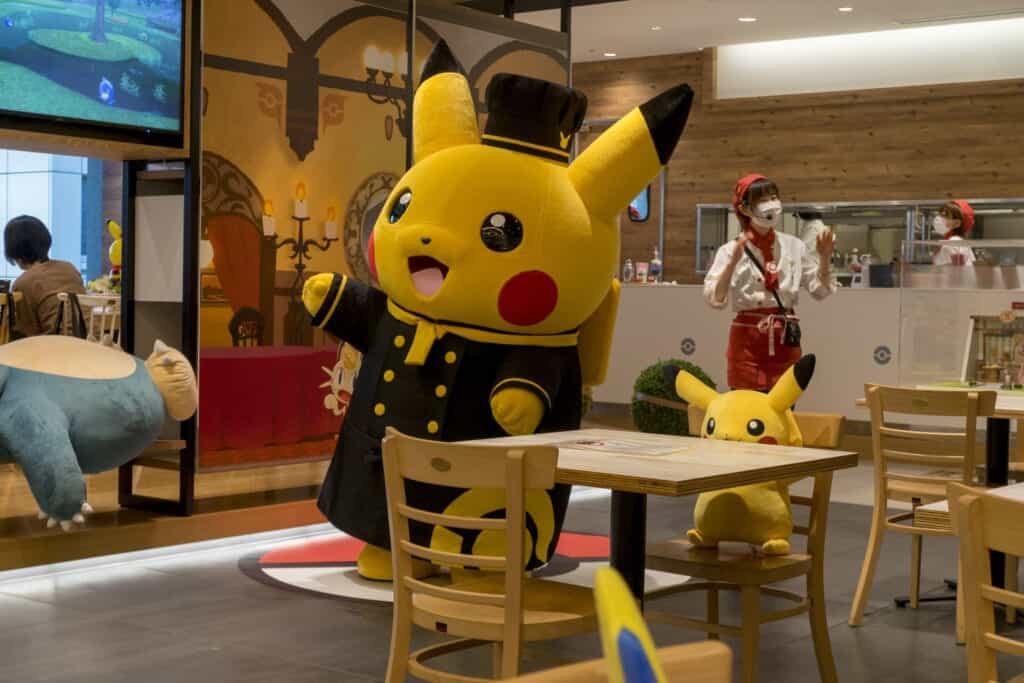 There's also the possibility to purchase accessories, plushies, and exclusive items that can only be found inside this establishment. And of course, we still have the primary Pokémon Center TOKYO DX store. Here, any item you can think of is at your disposal. Warning: wandering the aisles is a risky sport for the wallet for those with a soft spot for anything cute or related to Pokémon. Which is probably why you're reading these lines anyway.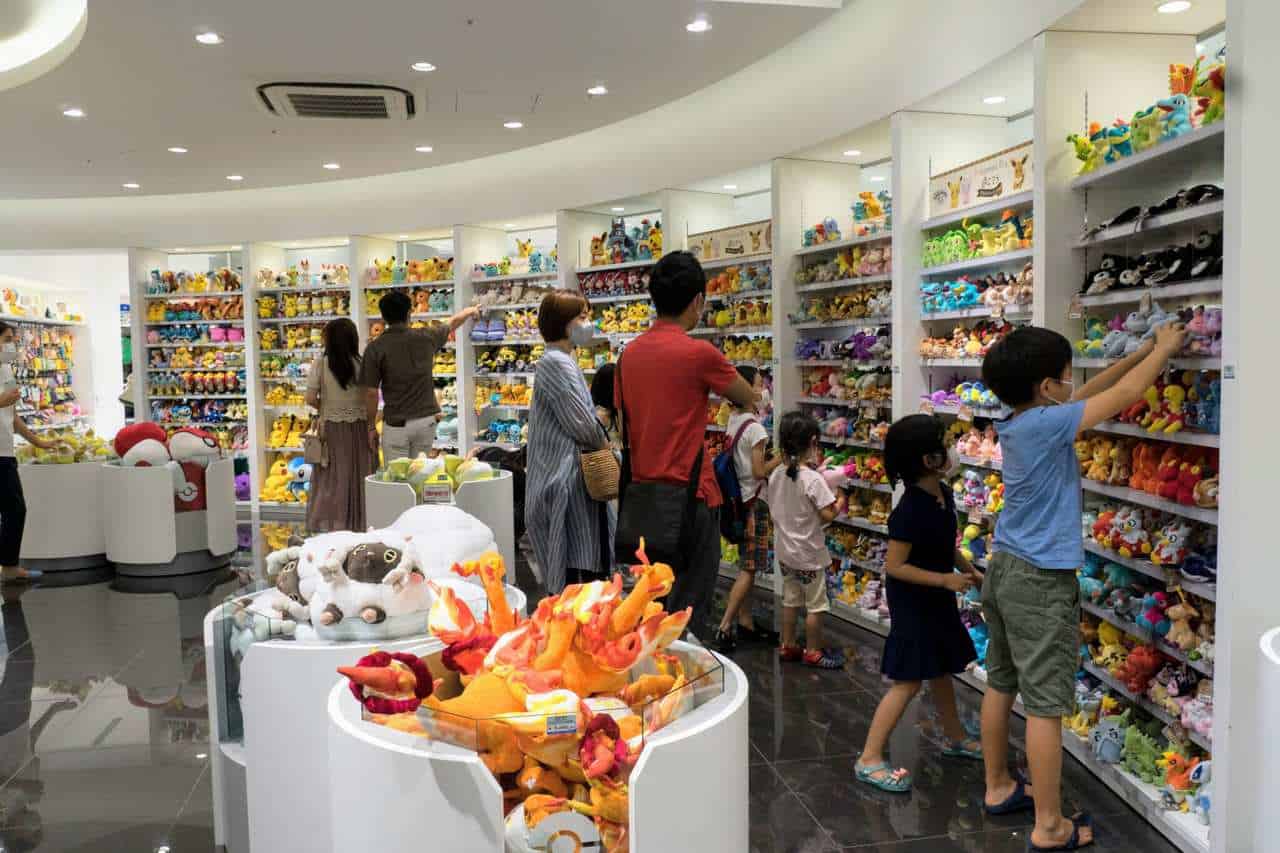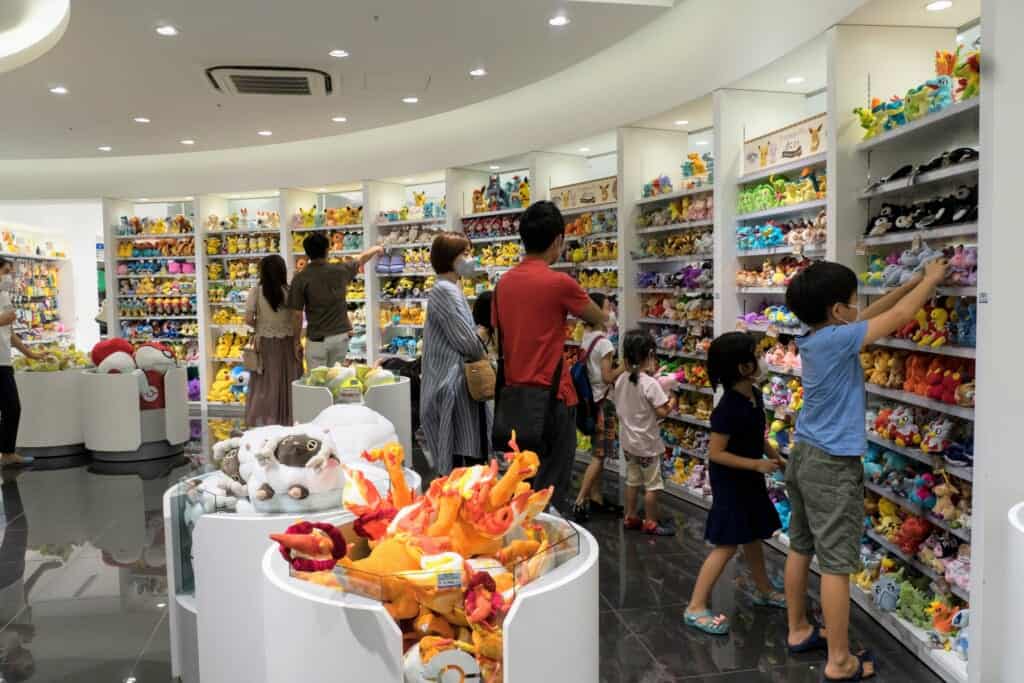 Optional: Pikachu Sweets by Pokémon Cafe
If you haven't had enough of Pokémon goodies, in Ikebukuro, there is another highly recommended center. The better part of Sunshine City Alpa's second floor is dedicated to these adorable creatures. Here you'll find another of the largest stores in the country. And since 2019, another permanent sweets shop called Pikachu Sweets by Pokémon Cafe. Unfortunately, this establishment has no seating space, only counters to eat or drink standing up if desired. Similar to its giant companion in Nihonbashi, the menu repertoire changes seasonally.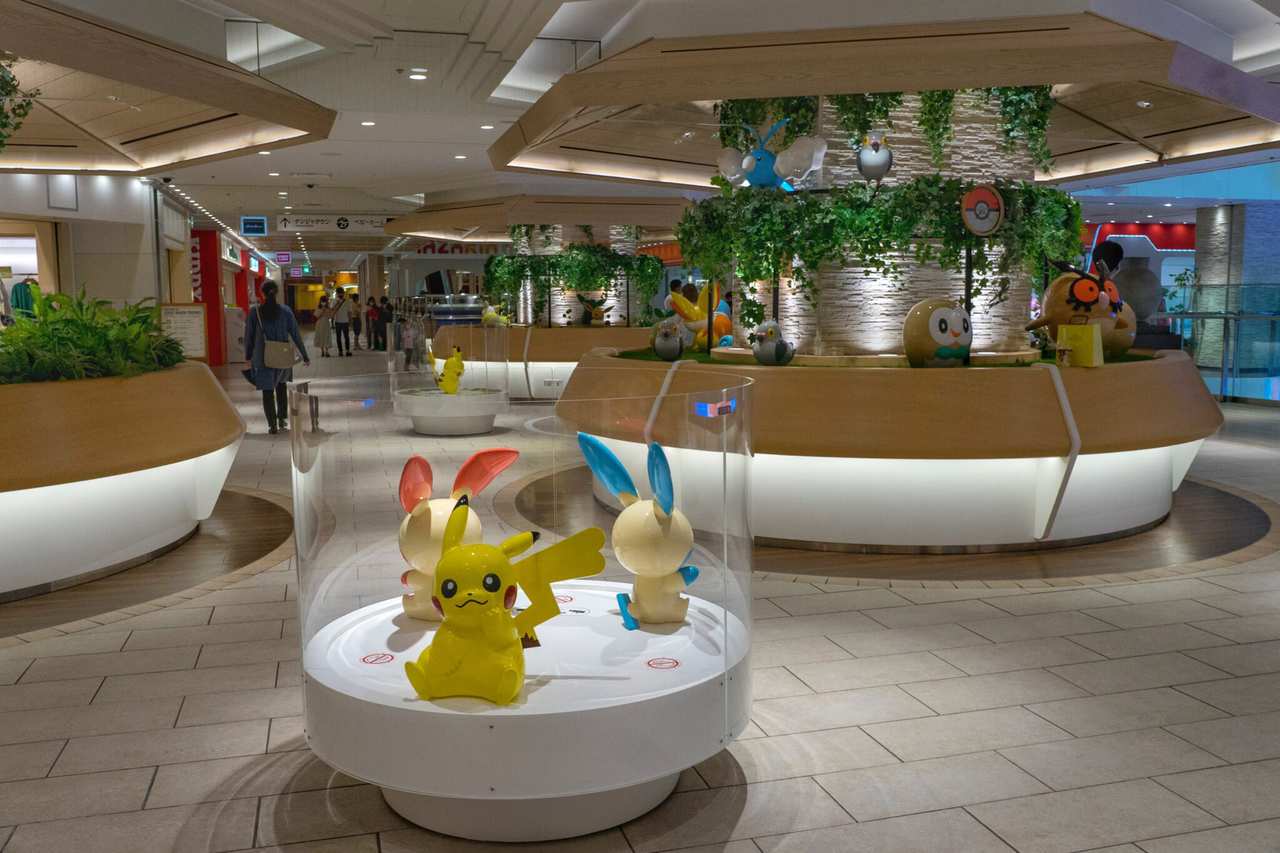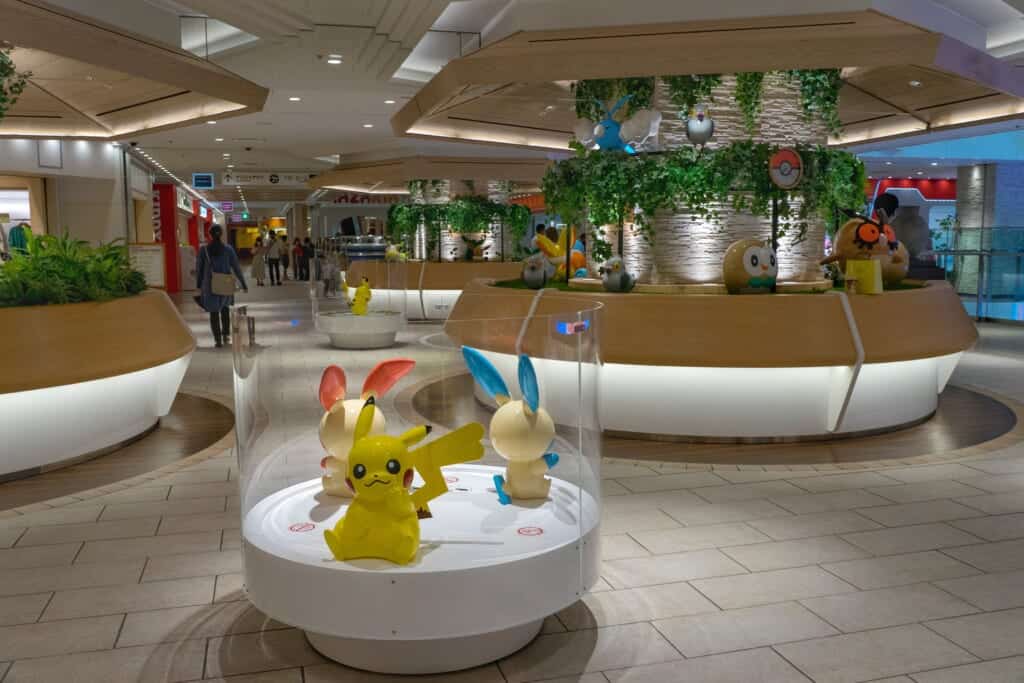 How to get to the Pokémon Cafe?
The cafe is inside the annex of the Takashimaya department store in Nihonbashi. It is just a 3-minute walk from Nihombashi subway station, which can be reached via Ginza or Tozai lines of Tokyo Metro or Asakusa line of Toei Subway. Meanwhile, Pikachu Sweets is a 5-minute walk from Higashi-Ikebukuro Station on Tokyo Metro's Yurakucho line.
So, what are you waiting for? Pokémon Cafe is a delicious and fun experience, not only for franchise fans but for anyone willing to enjoy an original place in the style of what can only be found in Japan.