Hinoura Tsukasa turned the blade over in his hands, his keen eye taking in every detail of his handiwork. Each of the knives made in his workshop, Hinoura Hamono Kobo, is forged entirely by hand, using techniques that Japan's ancient swordsmiths used to make the weapons of the samurai. He is a man obsessed with perfection. And Hinoura-sensei represents a collection of similarly obsessed artisans representing a region of Japan known as the TAKUMI Road.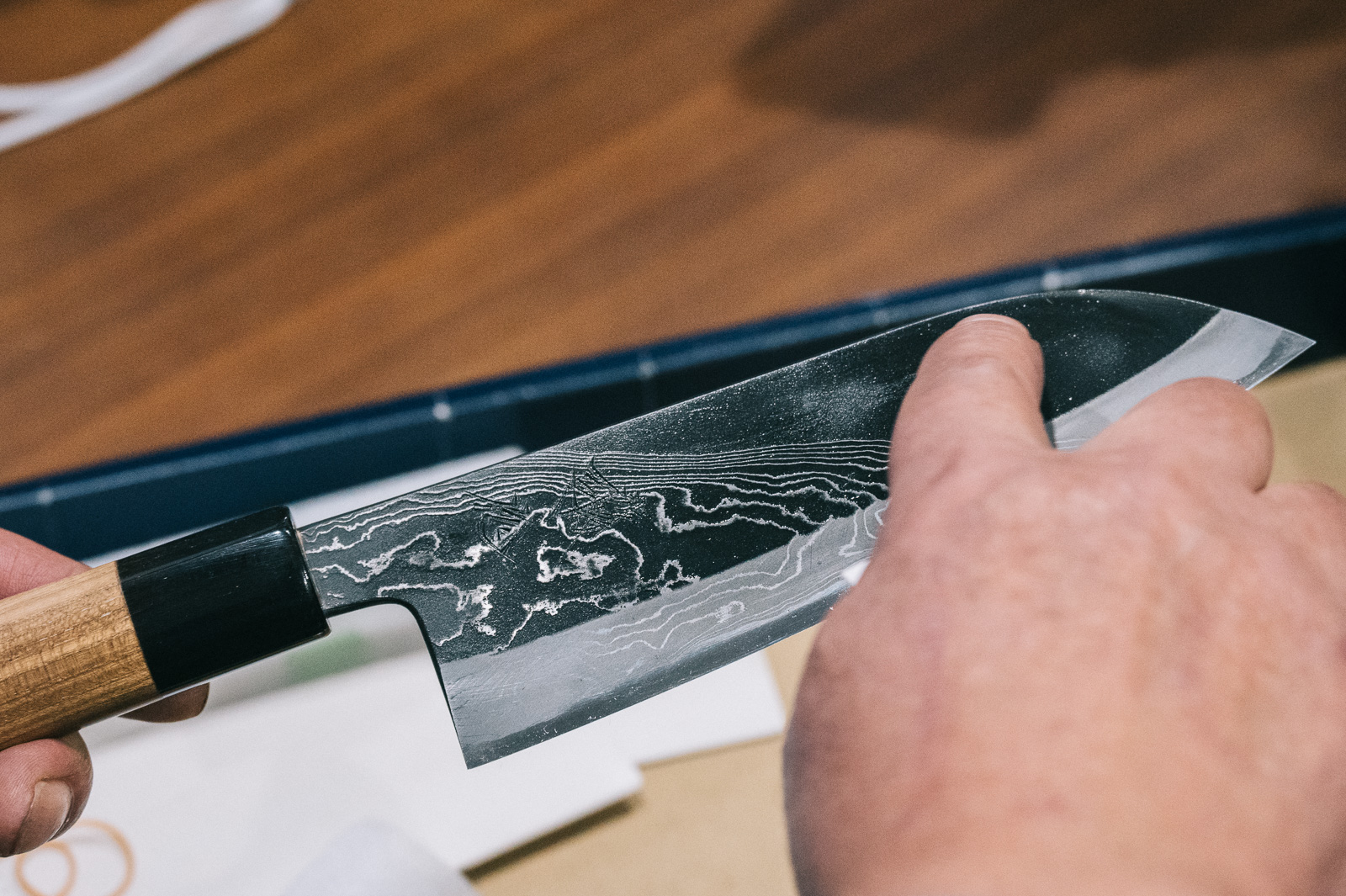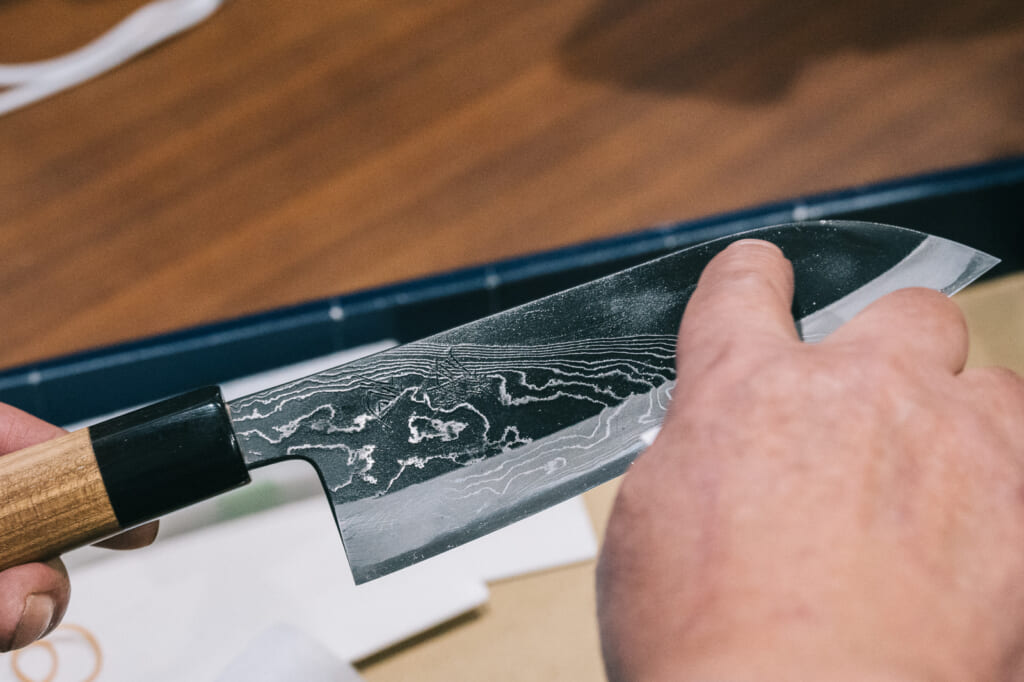 A Brief History of the TAKUMI Road
The TAKUMI Road runs along Japan's western coast, collectively known as Hokuriku, from Fukui to Niigata prefectures. It is centered around historically important shipping ports on the Sea of Japan, connecting the towns where the culture, history, and traditional industries are still cherished. The long, cold winters often trapped farmers and artisans at home with little to do, so they began to learn and practice secondary skills, which developed into new industries. Forging and metalwork were skills that farmers and artisans could use to make tools and household goods for themselves, so these were the most commonly learned trades. But there were also products created to support old Japan's religious and cultural aspects, such as copperware and paper.
The word "takumi" means "master artisans": an individual whose advanced crafting skills are revered even by fellow craftsmen. The master craftsmen of the TAKUMI Road focused mainly on creating things that would last and not on the quantity of the tools they could make. This tradition of valuing quality over all else remains a source of pride to the artisans in this region even today.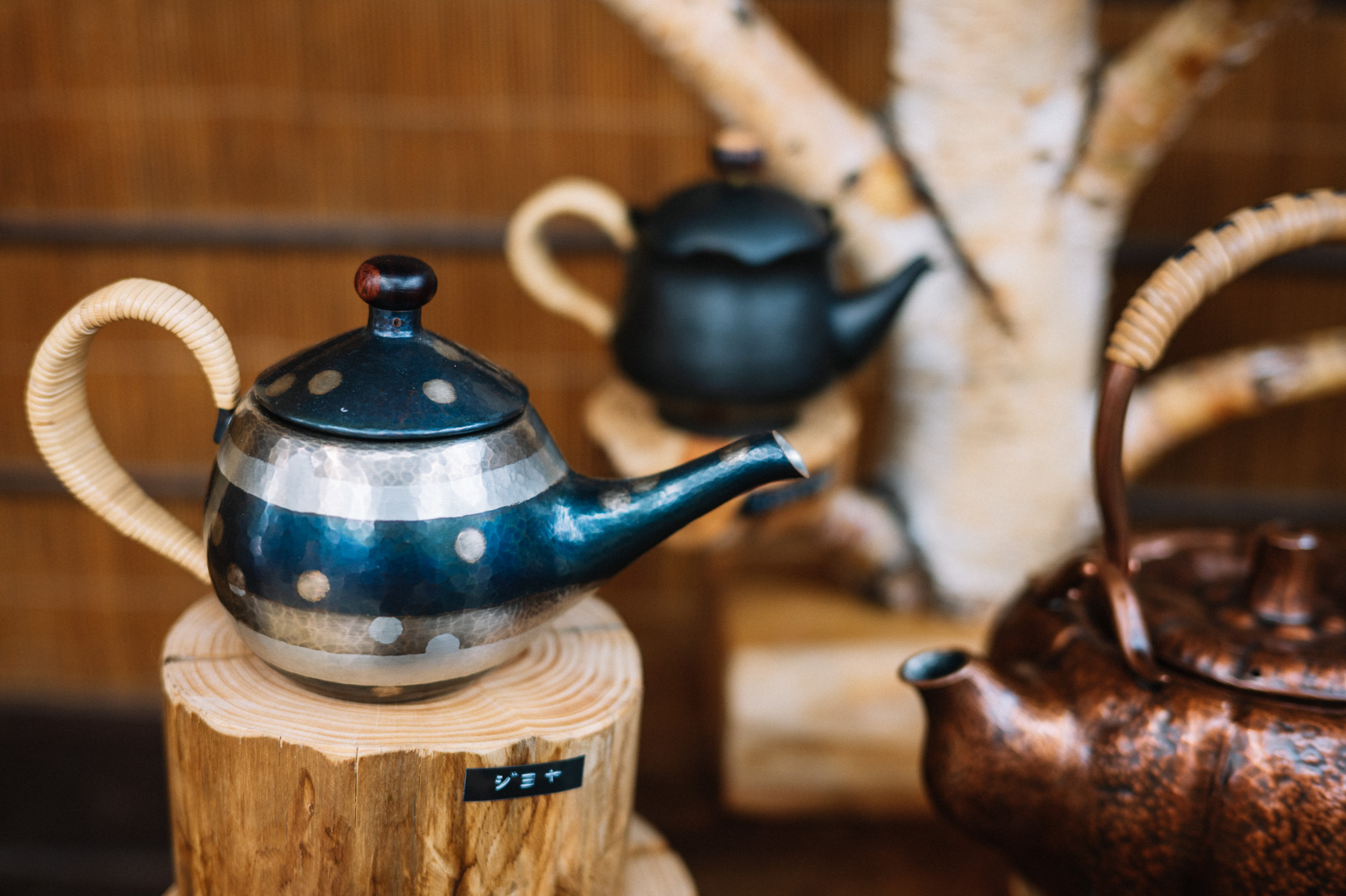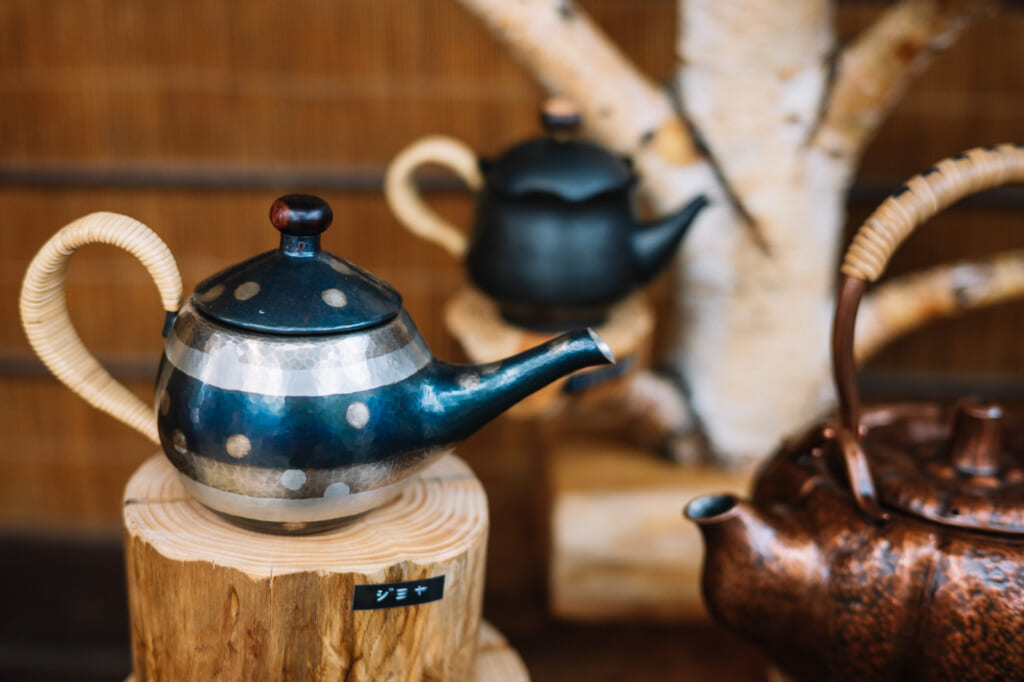 This fixation on quality is what makes products from the TAKUMI Road near legendary in other parts of the world. World-renowned chefs come here for a chance to meet the master blacksmith whose name is engraved on their favorite santoku. Production managers marvel at the attention to detail given at every step of the manufacturing process of precision scissors and wire cutters. Here is where you come to tap into the hearts and minds of what makes Japanese quality coveted worldwide.
The northern part of the TAKUMI Road contains the cities of Tsubame and Sanjo, two of Japan's most important manufacturing centers. This 2-day itinerary highlights several of the area's best places to see, touch, and experience exquisite craftsmanship, starting your journey from Tsubame-Sanjo Station on the Joetsu Shinkansen line.
Day 1: Yamazaki – World Renowned Cutlery
Start your first day visiting Yamazaki Kinzoku Kogyo, best known in the West for its production of cutlery and tableware, but the company was founded here in 1918 as a small workshop producing handmade spoons. Yamazaki became the first Japanese company to import stainless steel from Sweden, and from the late 1960s, it ambitiously developed sales channels and established itself as a US corporation in 1980, where it has become a solid brand.
In the third-floor showroom, you can admire samples of Yamazaki's finest tableware from around the world. Yamazaki has produced tableware for some of Japan's major transportation companies including for the special dining cars of Japan Rail. Yamazaki produced the cutlery made in honor of the 90th-anniversary banquet of the Nobel Prize which is prominently displayed as a full table setting in the showroom.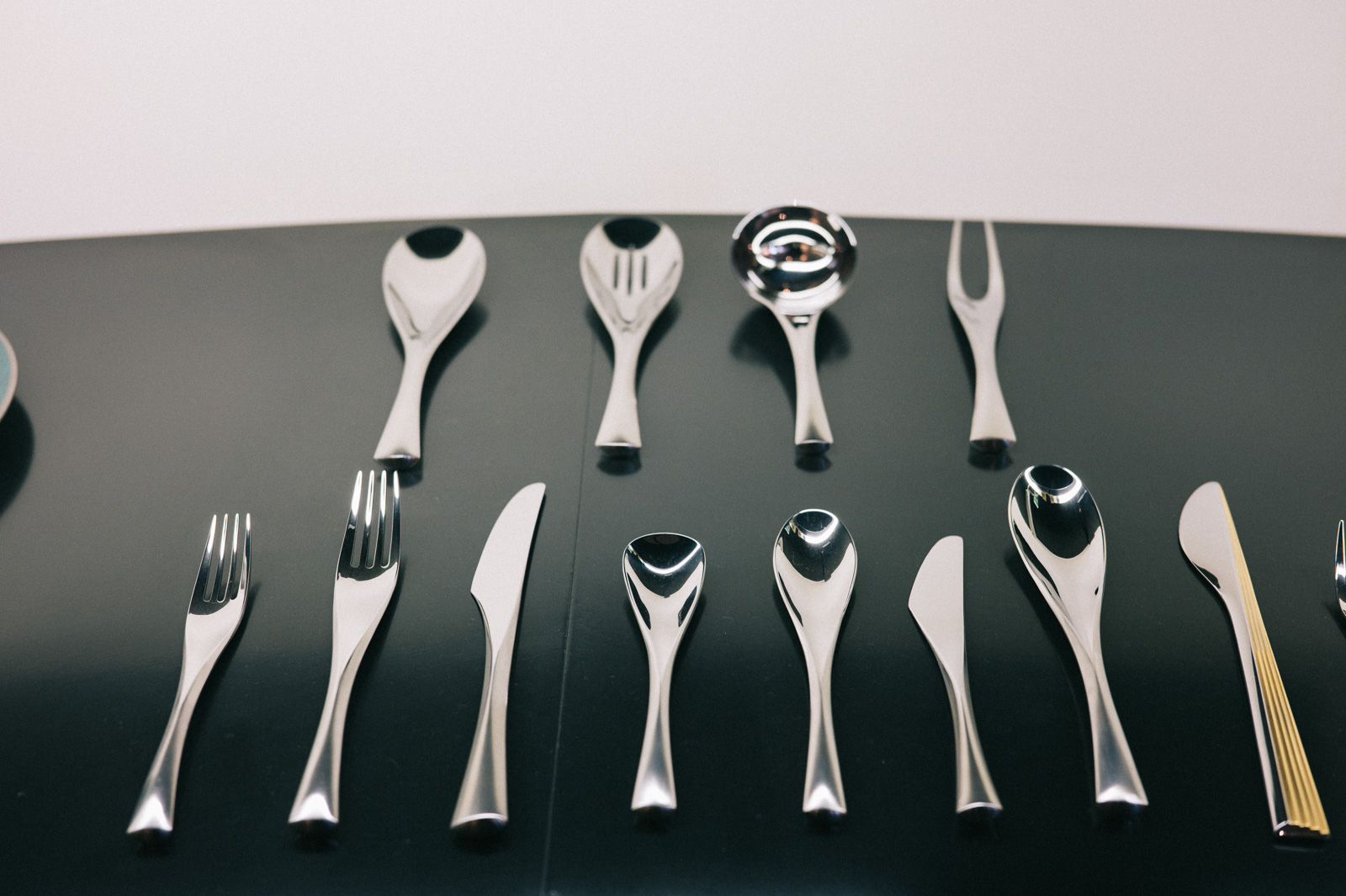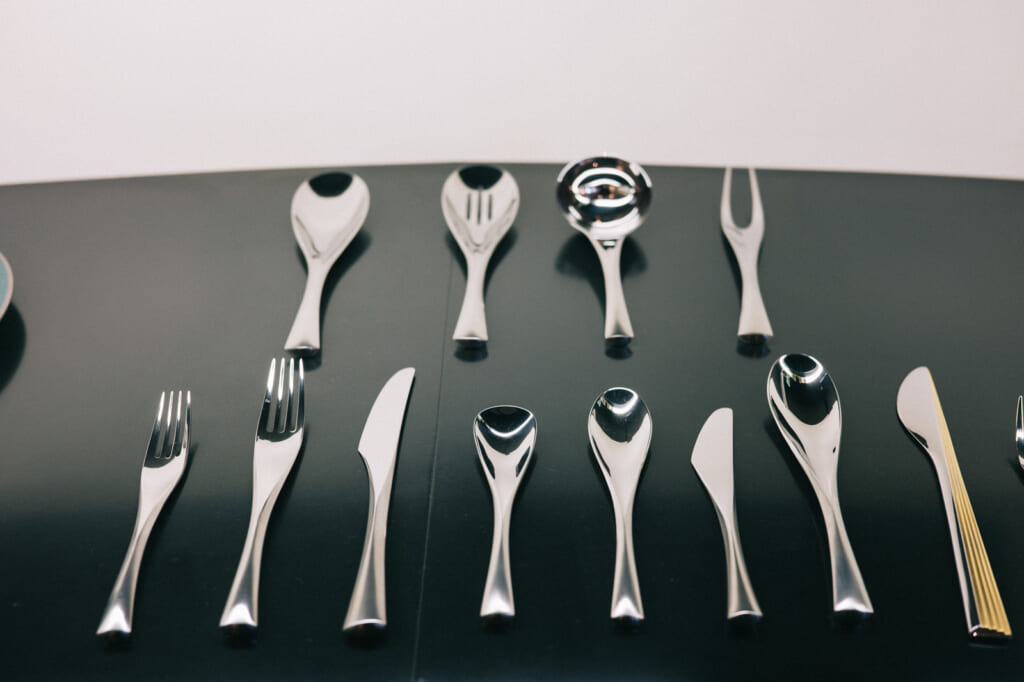 Having received a set of Yamazaki tableware as a cherished wedding gift, I was delighted to be able to visit the factory and showroom. The design of Yamazaki tableware runs the full gamut from clean and minimalist to detailed and elegant, and it was interesting to see how these very different types of tableware can be paired with other elements to create a certain type of atmosphere. Many items can be held and touched, which is when you can truly appreciate the craftsmanship and attention to detail given to individual pieces.
Despite the company's widespread distribution and international acclaim, it continues to be run by the Yamazaki family, whose commitment to the highest quality standards ensures that Yamazaki is a brand people value and trust.
Gyokusendo: A Hammered Copperware Workshop
Your next stop is the famous Gyokusendo, an over 200-year-old workshop. Gyokusendo has become synonymous with hammered copperware items of museum-quality artistry. The Meiji government of the late 19th century encouraged the Tsubame artisans, including those working at Gyokusendo, to promote their work at international expositions, which shifted the artisans from crafting everyday items to creating arts and crafts.
Tsubame city's copperworking consists of using a single sheet of copper and hammering it into the shape of a vessel using a hammer or wooden mallet. Although copper is an easy metal to work with, it hardens as it is hammered and must be reheated repeatedly until the artisan achieves the shape he or she envisions. You can often see the artisans at work when you visit.
Enter the building from the street through an old gate where the weathered copper Gyokusendo signboard is mounted. You'll pass the showroom, contained in an old Meiji period building, on your way to the back of the building where the workshop is located. The workshop was closed for artisans on the day of my visit, but I was fortunate to be able to attend a rare event. Tools hang on the walls and small workstations are scattered around the workshop for artisans where several artisans were displaying their amazing copperworks for sale in the workshop: from elegant teapots and vases to colorful tea and sake cups and even whimsical pieces hammered into the shape of tuna tataki slices.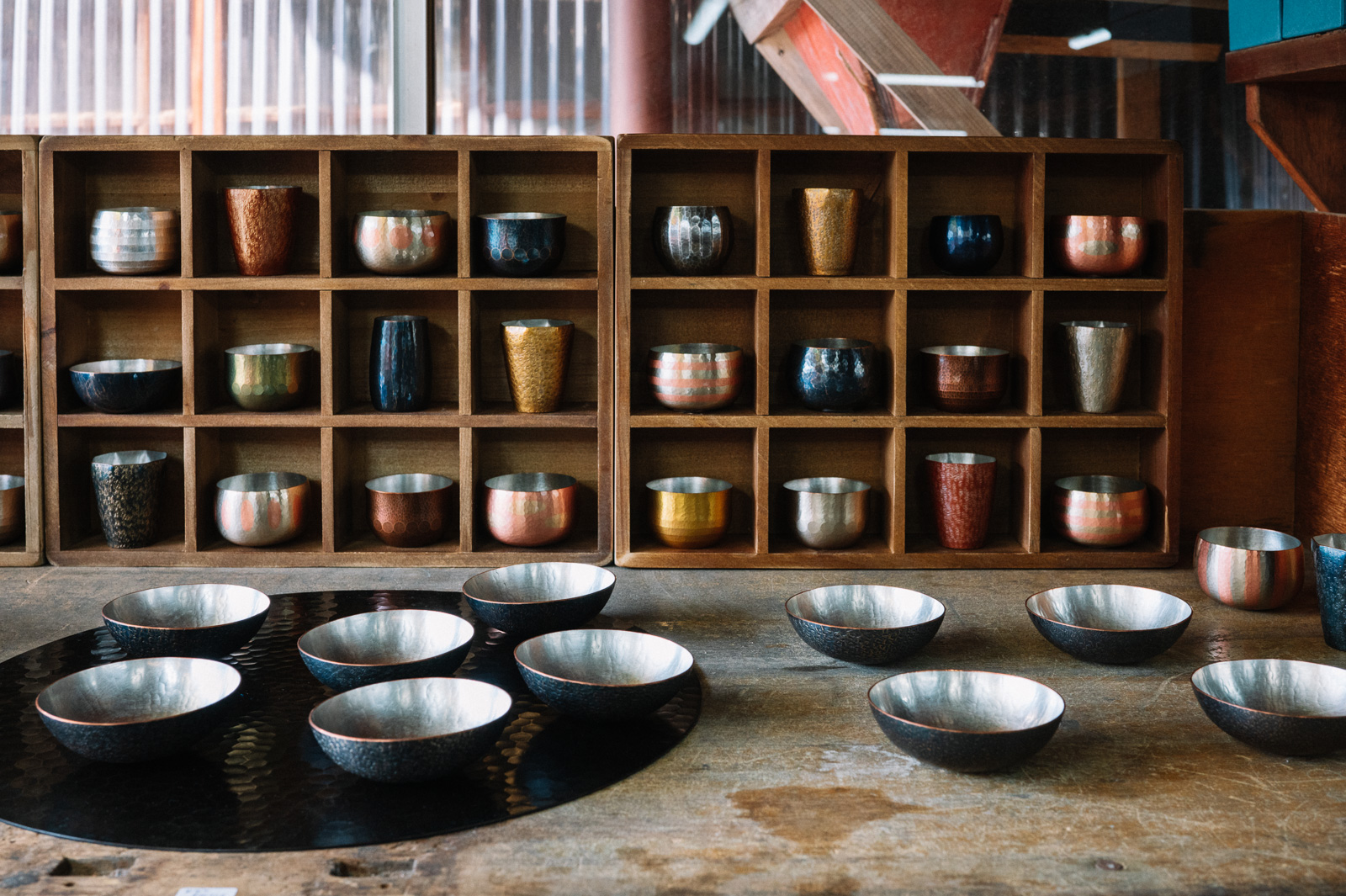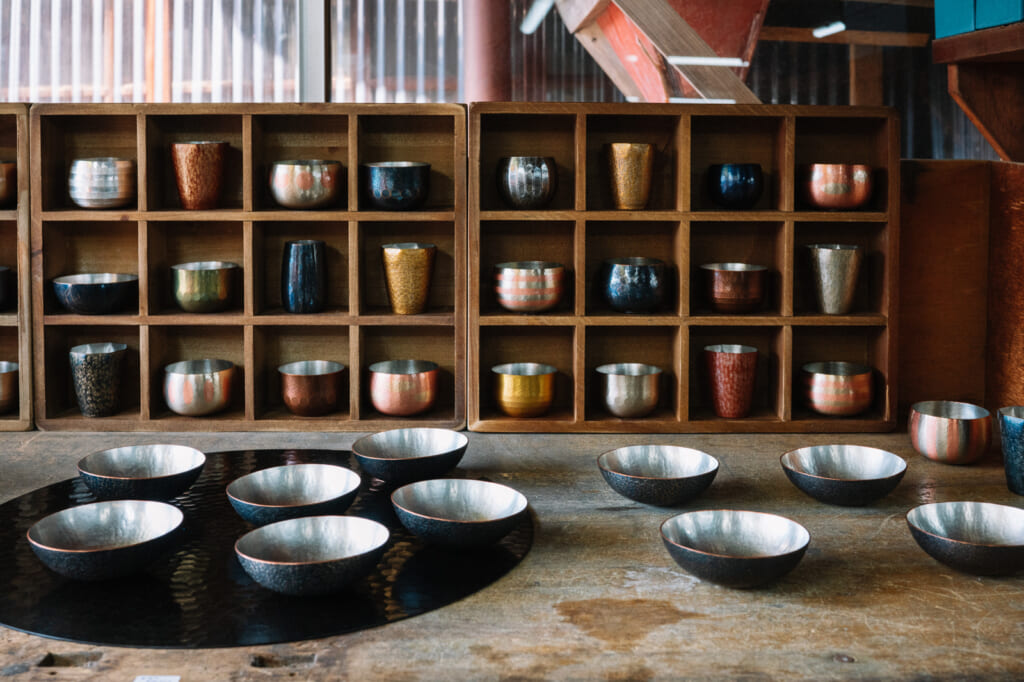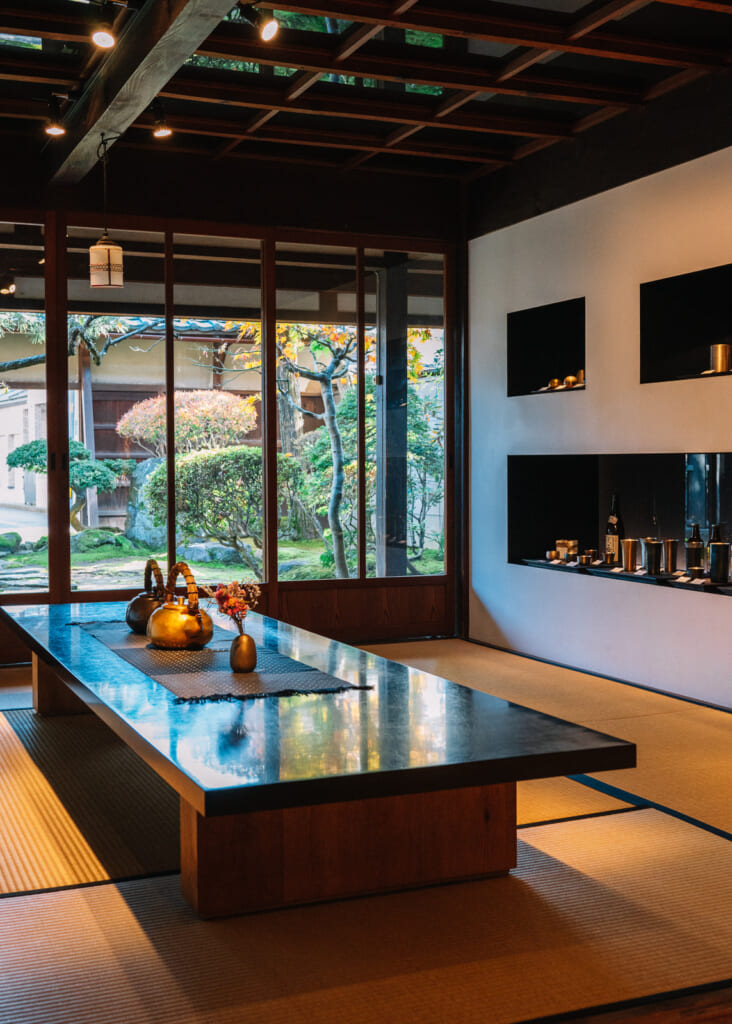 The accolades of Gyokusendo are many, not the least of which was winning the highest award at the 1926 World's Fair held in Philadelphia. The sixth head of Gyokusendo Tamagawa Masao's younger brother, Tamagawa Norio, is a former Gyokusendo artisan who has been designated as a Living National Treasure for his skills in metalwork.
Gyokusendo 2-2-21 Chuo-Dori, Tsubame Niigata 959-1244
Tojiro: A Holistic View of Quality Knives
From Gyokusendo, head over to the Tojiro factory to see how high-quality, affordable knives are made. Some knife connoisseurs may turn up their noses at all-stainless-steel knives, but the artisans of Tojiro beg to disagree. From their roots as a manufacturer of agricultural equipment including stainless-steel knives, Tojiro has heard every argument about the superiority of carbon steel knives. Carbon steel knives may be the choice of professional chefs for their ability to be sharpened easily and maintain that sharpness longer, but for the average person who doesn't want to worry about caring for a knife prone to rusting, stainless steel knives can still be made with high quality in mind. Not all stainless steel sheets are made equally, and Tojiro is committed to using the highest quality clad stainless steel, the bonding of different types of metals into one plate, the same forging process that was once used in Japanese swordmaking.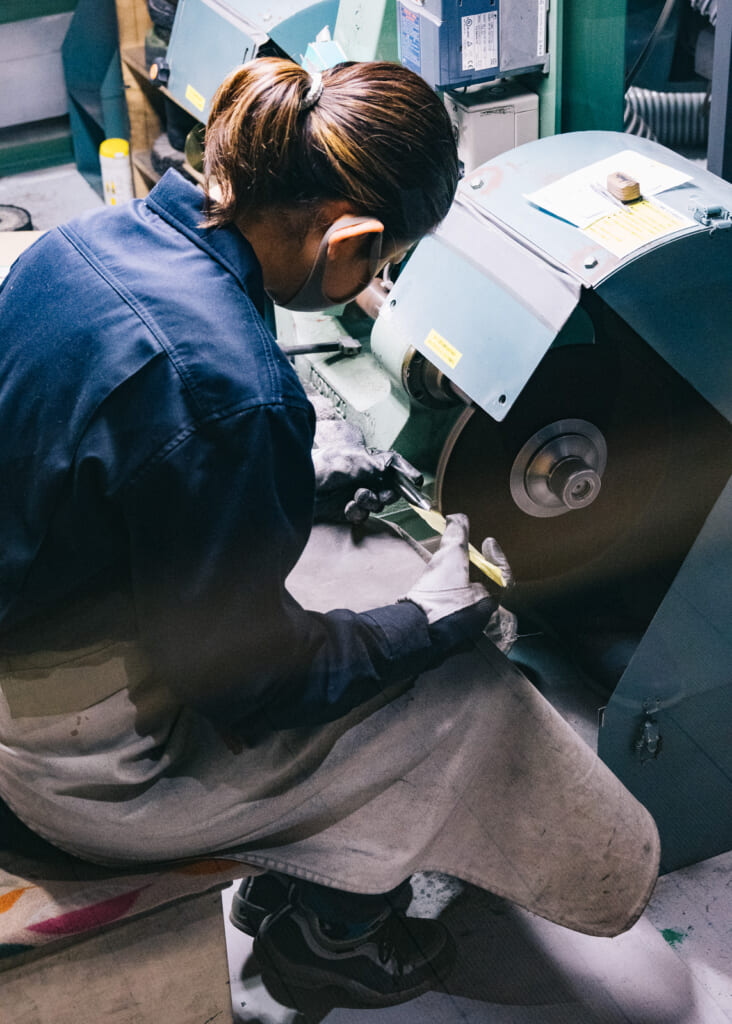 Moreover, Tojiro's craftsmen turned their attention to producing a holistically high-quality knife, not measured only by its sharpness but by how it feels as an instrument in your hand. Balance of handling and attention to other details that make a knife an extension of its user are hallmarks of Tojiro's innovative designs.
The factory is uniquely designed to be completely open for visitors to view the manufacturing process from start to finish. Low walls separate the manufacturing floor from the viewing area, but it is easy and educational to observe the work of each artisan as he or she performs their specialized task.
Like the other machine-manufactured producers of goods along the TAKUMI Road, Tojiro also believes that the skills of their craftsmen are what elevates the quality of their products. From design to production, experienced artisans are involved in every aspect of the product, including individually inspecting each finished piece. This is the TAKUMI Road way.
Tojiro 9-5 Yoshida-Higashisakae, Tsubame, Niigata 959-0232
Tsubame Industrial Materials Museum
Finish your first day with a visit to the Tsubame Industrial Materials Museum. Though modest in appearance, this growing museum holds an incredible amount of information and history of Tsubame city's industrial history. Here, you'll find out how important Tsubame for Japan's economy, producing more than 90% of Japan's metal cutlery.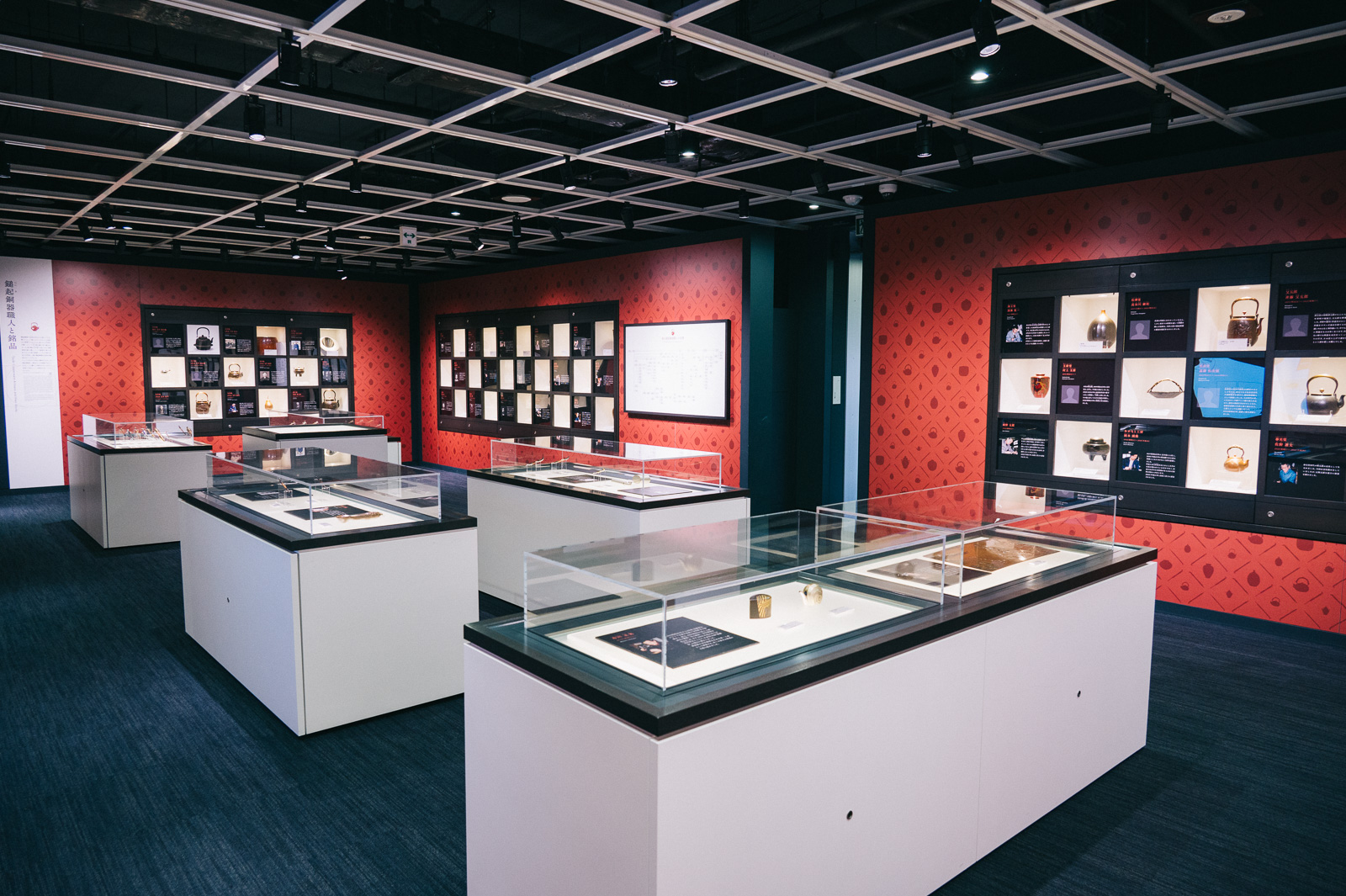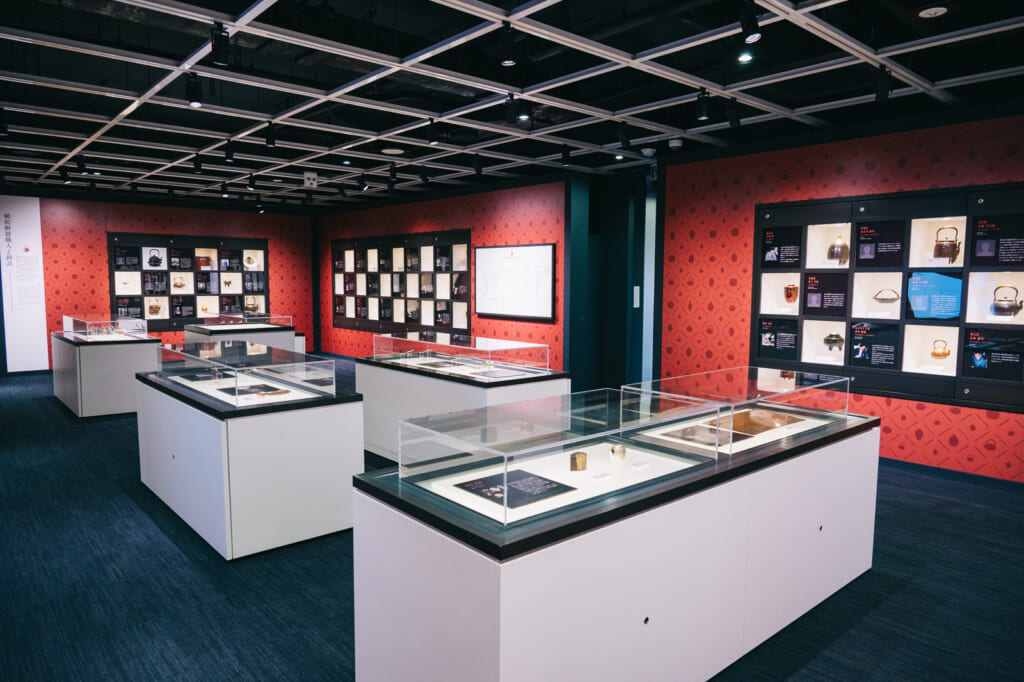 As part of the museum, a large workshop allows you to get hands-on with some of the city's best known crafts. We chose to practice our copper hammering skills by making a hammered copper tumbler. Not only beautiful to look at, but copper is a high thermal conductor, so it makes a cold beer taste even better! One of the onsite craftsmen will guide you through the 30 to 40 minute long process, which is quite simple but deceptively hard work. While you are working, remember the copper craftsmen who hammer out these kinds of products 8 hours a day! Now that you've had a small workout, relax and prepare for another full day tomorrow.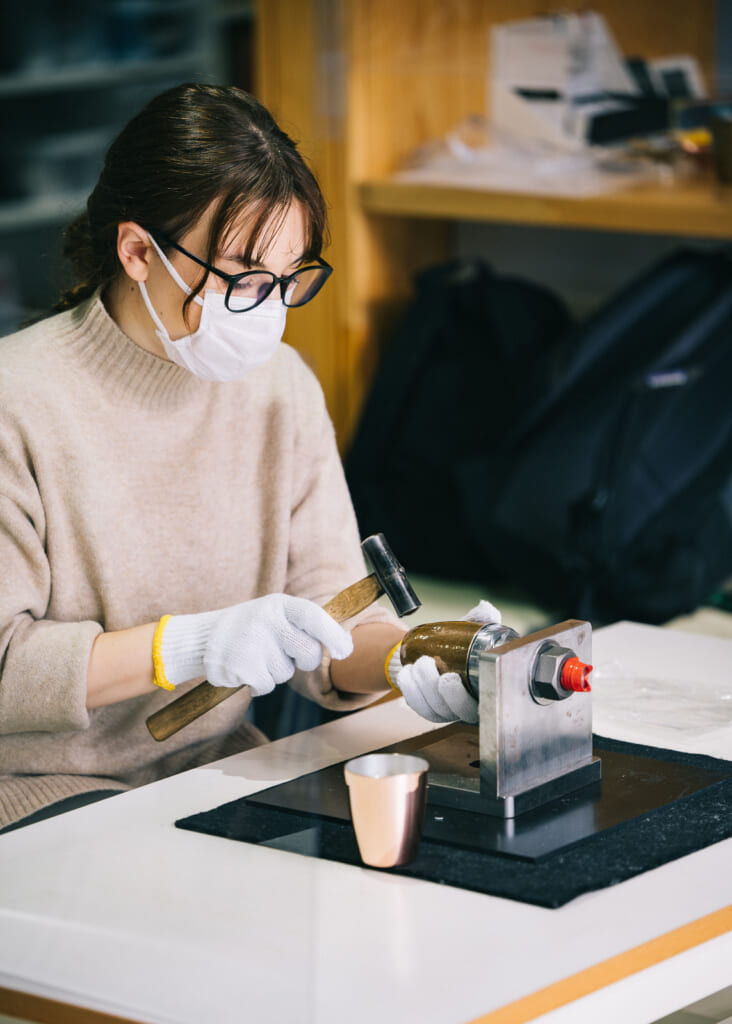 Day 2: Yamamura Manufacturing – Best in Class Hairdressing Shears
Begin your second day with a tour of the Yamamura Corporation, which makes high-end scissors for the cosmetology industry. Their "KEIUN" line of scissors is highly respected around the world. Start your tour in Yamamura's showroom, where the minimal modern design showcases the intricate designs of the work of the local craftsmen. Yamamura-made shears are displayed alongside knives and other tools made by local craftsmen. There are also Japanese swords on display, paying homage to the company's roots in the techniques of the ancient swordsmiths of the area, techniques still incorporated in the modern forging process at the factory. Yamamura's attention to quality goes well beyond the norm; craftsmen are employed at each step of the process from selecting steel to grinding, processing, and polishing, all using state-of-the-art equipment.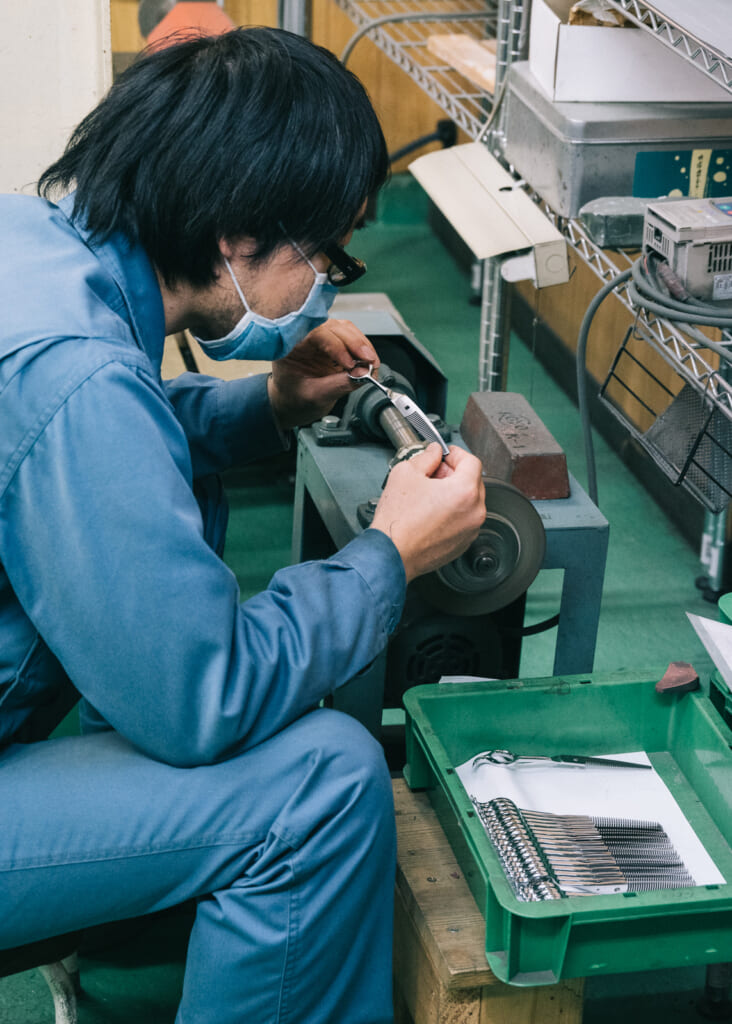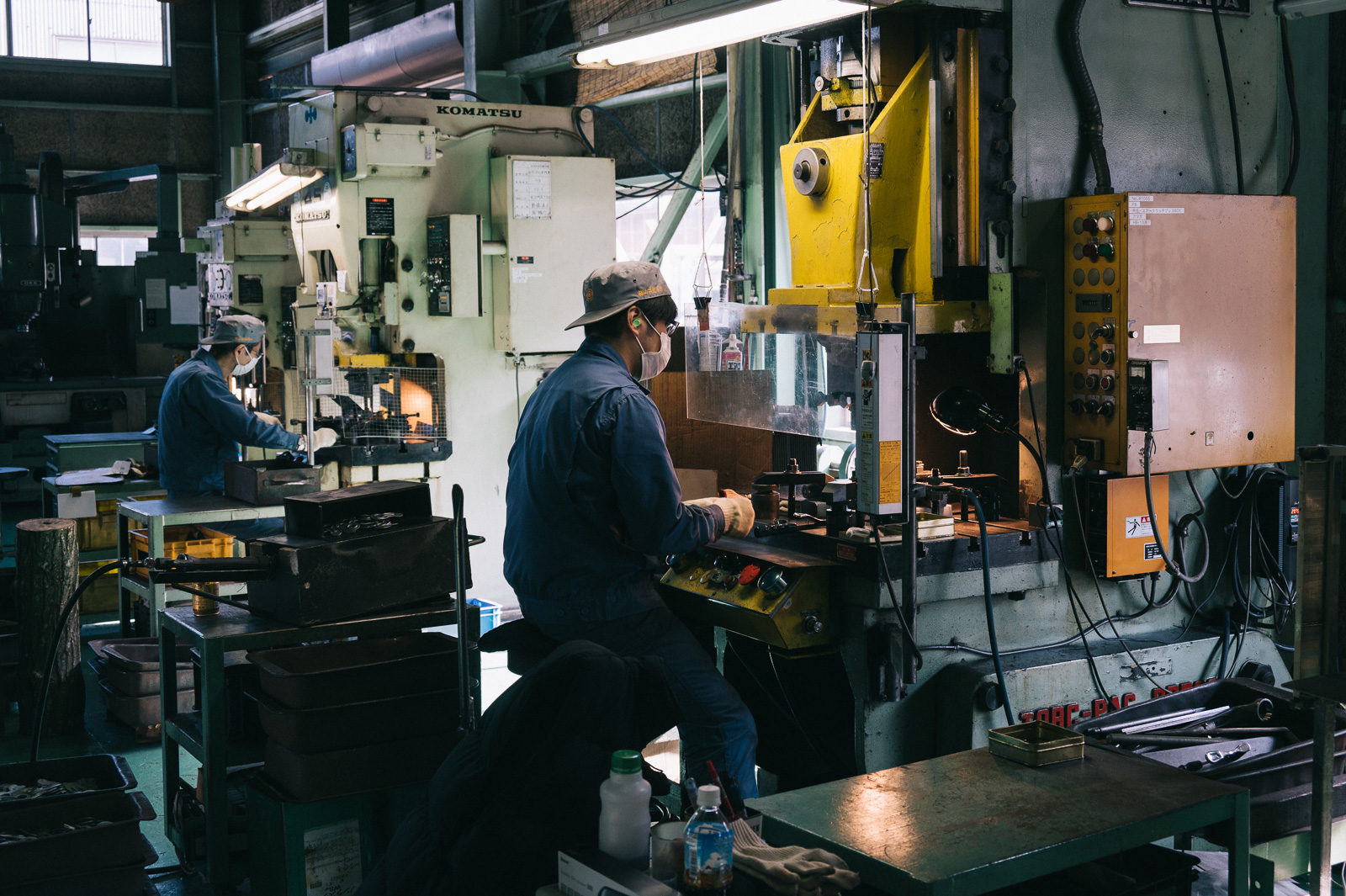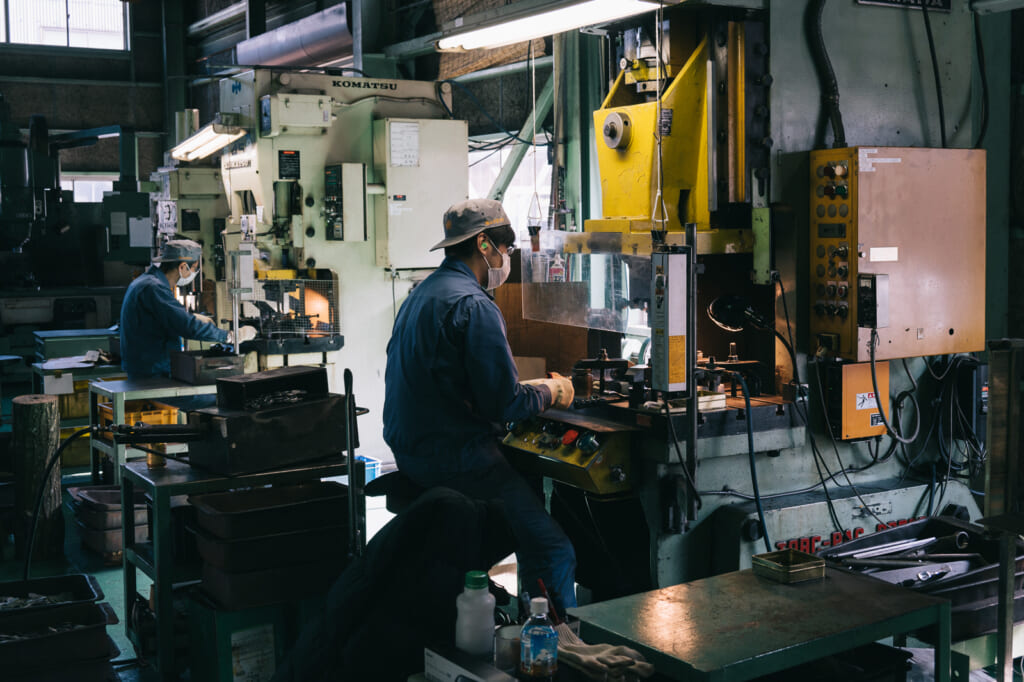 Yamamura Koshi, president of the company, believes that an artisan using the appropriate materials and machinery and experienced enough to know how to get the best results from them can achieve extremely high-quality standards. This is how their brand of Keiun hairdressing scissors has maintained a reputation of high quality worldwide.
Maruto: Precision Hand Tools for the World
Next, visit another tool manufacturer, Maruto, a TAKUMI Road company mass-producing high-quality tools for the global market. Founded in 1924 by Hasegawa Tozaburo as a workshop making a specific type of carpenter's tool, his interest in technological advances in tools led him to be the first to use the spring hammer in Niigata Prefecture in 1932. Later, advances in machine forging greatly improved the productivity of Japanese companies taking advantage of them, positioning Maruto for its first great business opportunity post WW2.
At this time, the demand for DIY tools was increasing overseas, especially in America, where home improvement stores were popping up all over the country. Maruto, which was producing high-quality nippers under the "KEIBA" brand, quickly became a top seller in North America, and sales expanded globally soon after. In 2003, they launched the Maruto brand to create products used for the beauty industry, including nail clippers.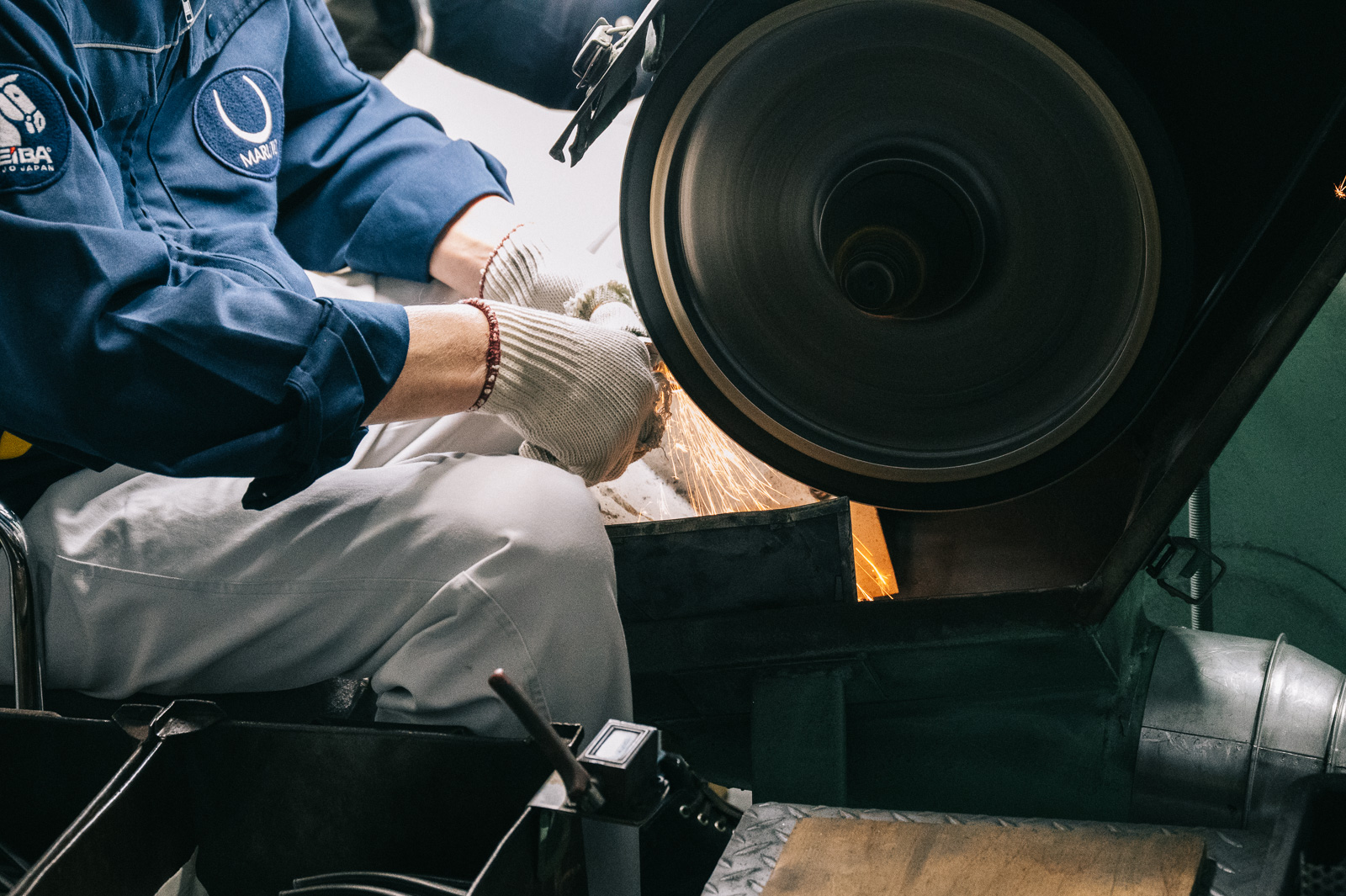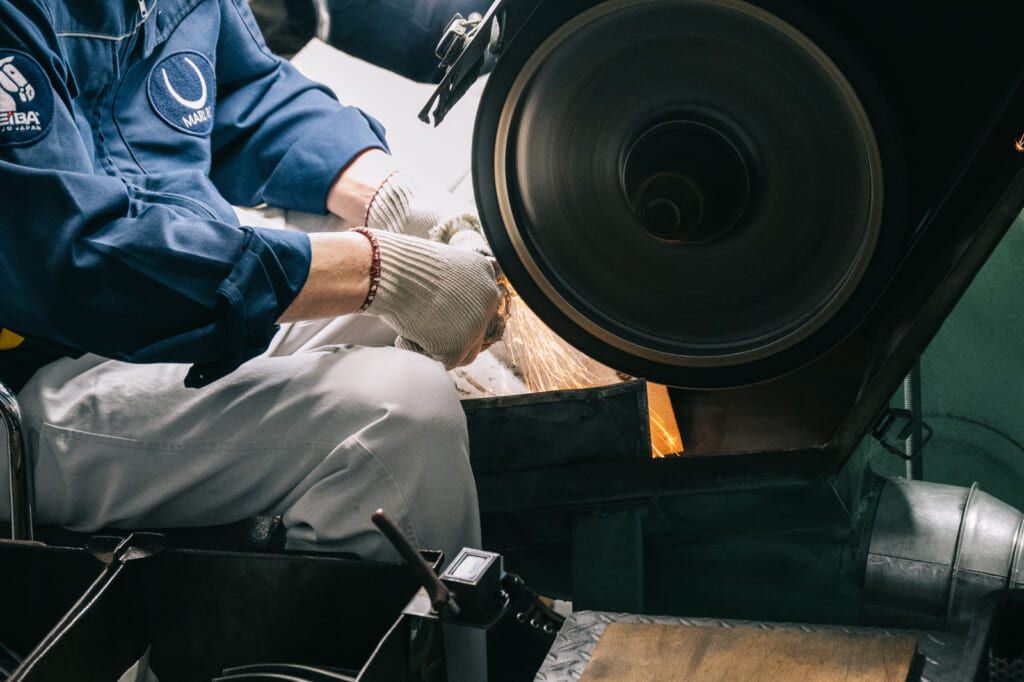 Maruto invites visitors to see the production process on a tour of the factory. As you approach the factory from outside, you'll hear a loud thud and feel the ground shake beneath your feet. At the entrance of the factory, you will discover its source: a huge forging machine pounding hot metal with a hammer weighing about 700 kilograms. You'll feel the heat of the furnace as you pass it, guided by an employee. Each manufacturing step is governed by a craftsperson who carefully inspects each product before it moves to the next step. At the tuning station, you can test the performance of cutters before and after they are tuned by the craftsmen working at the station.
But Maruto not only want you to observe but to test the quality of their products, offering a fun and informative jewelry-making workshop using KEIBA products. After selecting from earrings or bracelets and various colorful beads, the staff will guide you in using KEIBA tools to perform jewelry-making techniques, the end result being a beautiful souvenir to remind you of your visit to the factory.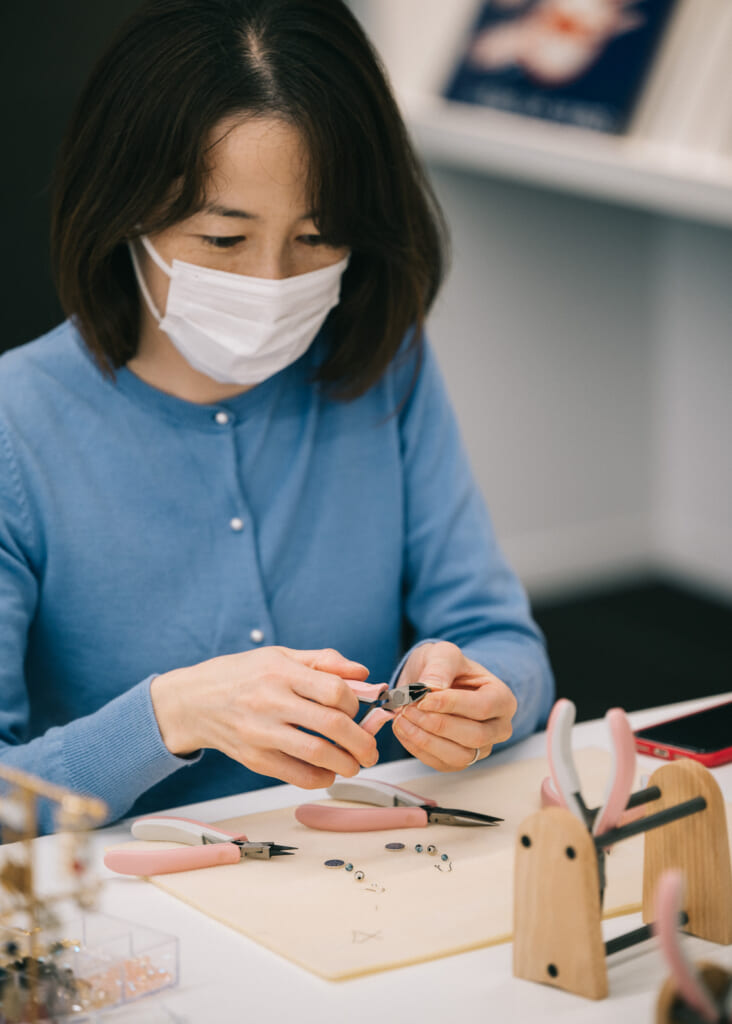 Maruto 16-1, Doba, Sanjo, Niigata 955-0831
Hinoura Hamono Kobo: The Last Master of Traditional Forging
Your next stop is the unassuming workshop Hinoura Hamono Kobo, an atelier of knife production that knows no equal. Hinoura's commitment to forging knives using traditional processes set it apart from many of its competitors. Third-generation blacksmith Hinoura Tsukasa creates free-forged knives that are unique works of art.
Hinoura Tsukasa is peerless in his knowledge and technique for forging steel. His obsession is with the pounding of the steel, the very basis of the art of blacksmithing. He studies his work even under the microscope, looking for new methods to improve sharpness, strength, and durability. One need not understand his words to feel the passion he has for his craft.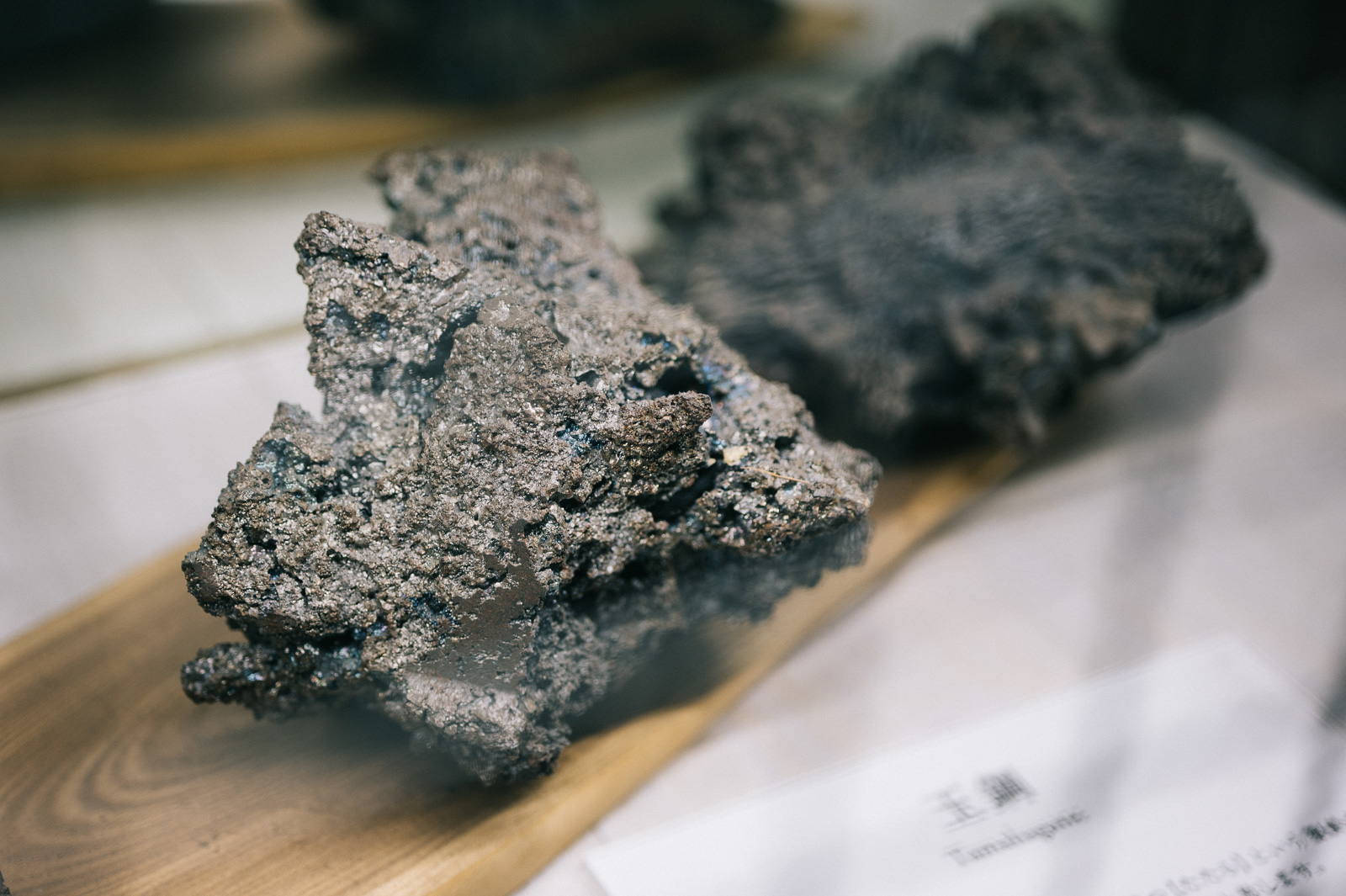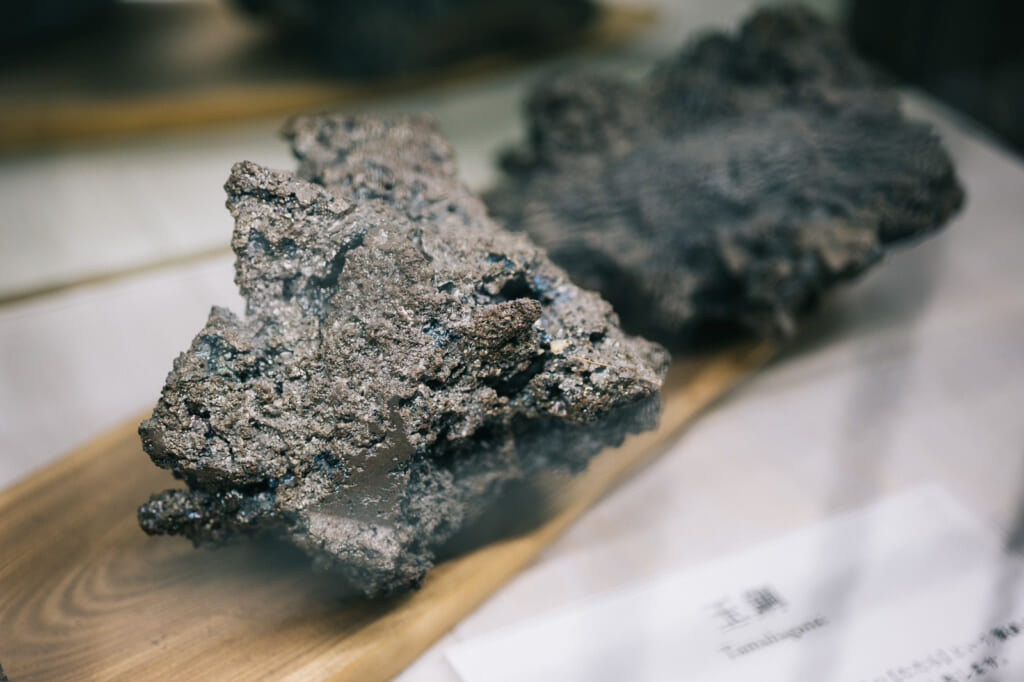 Hinoura Tsukasa fears that the high costs of producing knives entirely by hand keep his potential market small. To those who don't understand the subtleties of forging knives, he explains to them that he uses the same techniques as the ancient swordmakers; in reality, few customers can grasp the magnitude that the quality of Hinoura's work differs from good quality machine-made knives. Still, his commitment to producing knives by hand is unwavering, despite the challenges in marketing and making them in larger quantities.
The art of free forging has been lost in most places outside of Japan, and Hinoura occasionally receives requests from foreign artisan to apprentice at his workshop. As long as he is able, he continues his relentless drive toward perfection, the way of life for the master craftsmen of the TAKUMI Road.
Tsubamesanjo Regional Industry Promotion Center
Make sure you make a final stop at the Tsubamesanjo Regional Industry Promotion Center before leaving the area. Not only is there a large exhibition area showcasing the various metalworking products made in the area, but there is also a huge shop selling many of them. Pick up gifts and souvenirs from household utensils and small tools to works of art like copper kettles and tea accessories. If you didn't have time or space to buy gifts for yourself or others as you traveled around Tsubame and Sanjo, you don't need to go home empty-handed. The center also has free wi-fi and an information center where you can get help in English and is just minutes from Tsubamesanjo Station.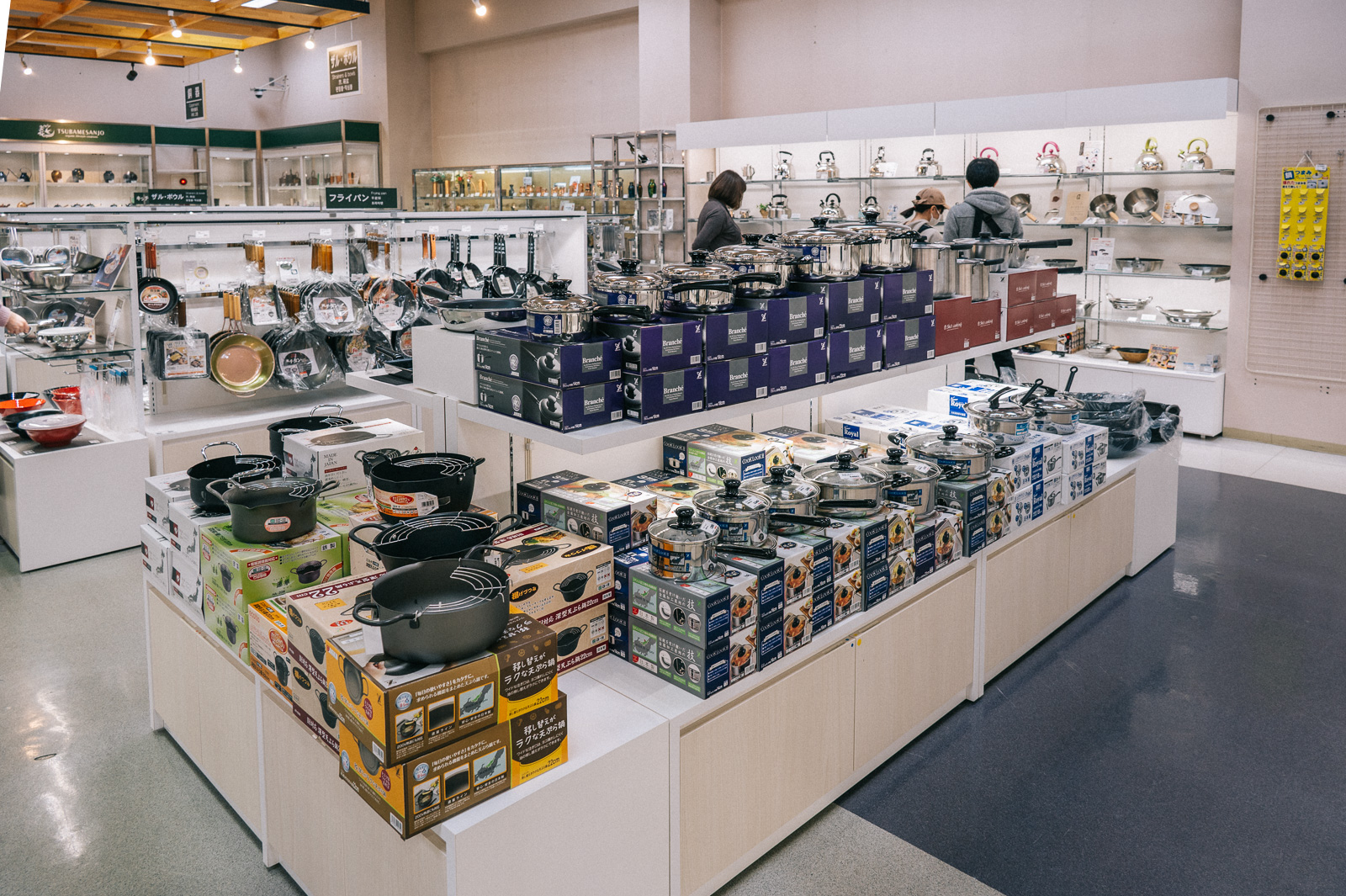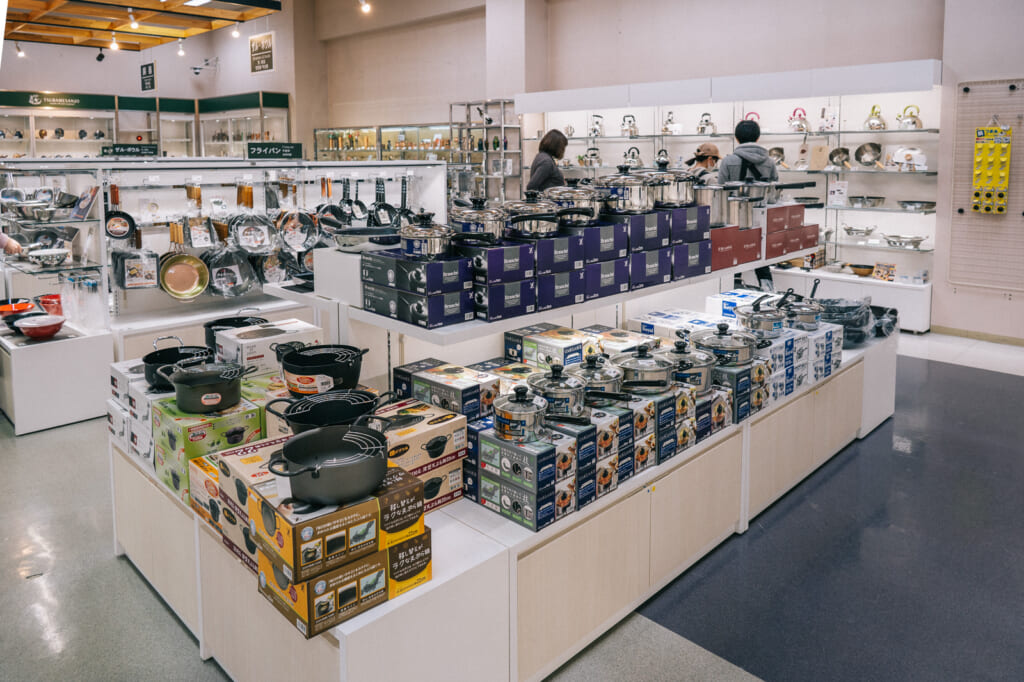 Enjoying Tsubame and Sanjo Cities
To experience the northern part of the TAKUMI Road, take the Joetsu Shinkansen bullet train from Tokyo to Tsubamesanjo Station, about an hour and 40 minutes away. The companies and workshops in the area are spread across the two cities, so it is easiest to rent a car if you want to make the most of your time.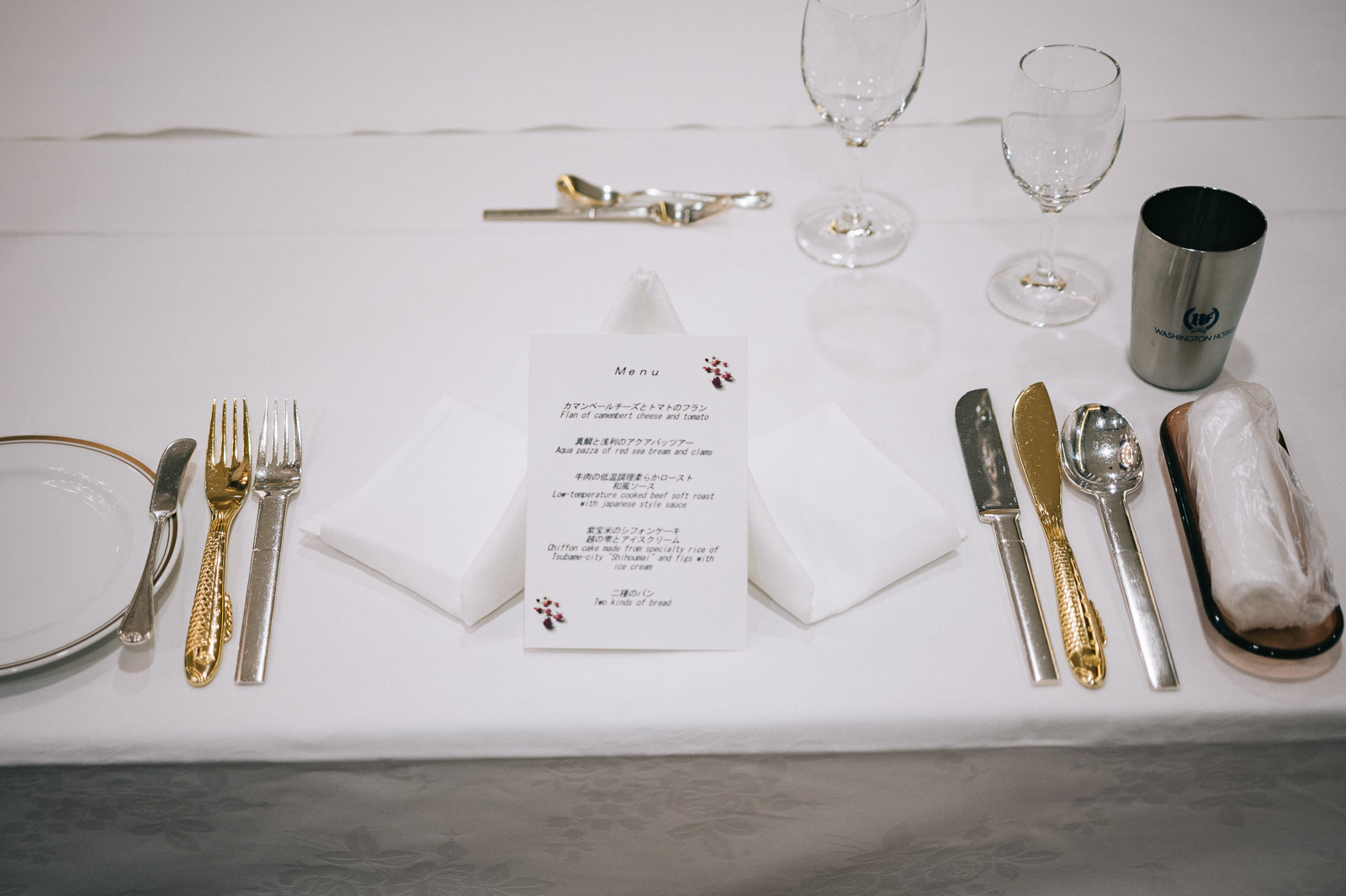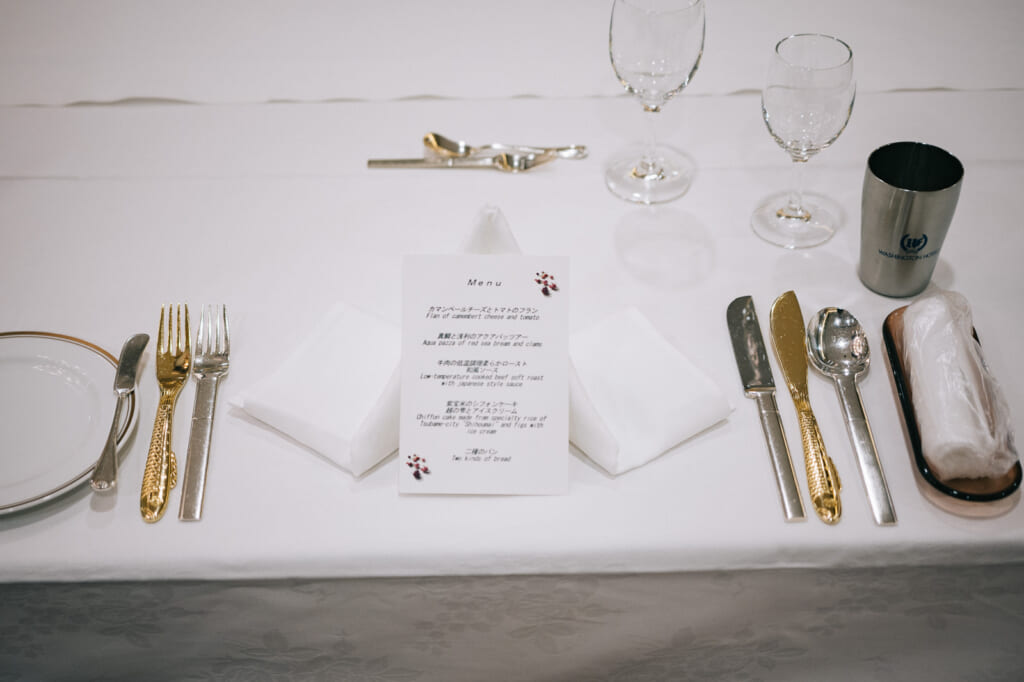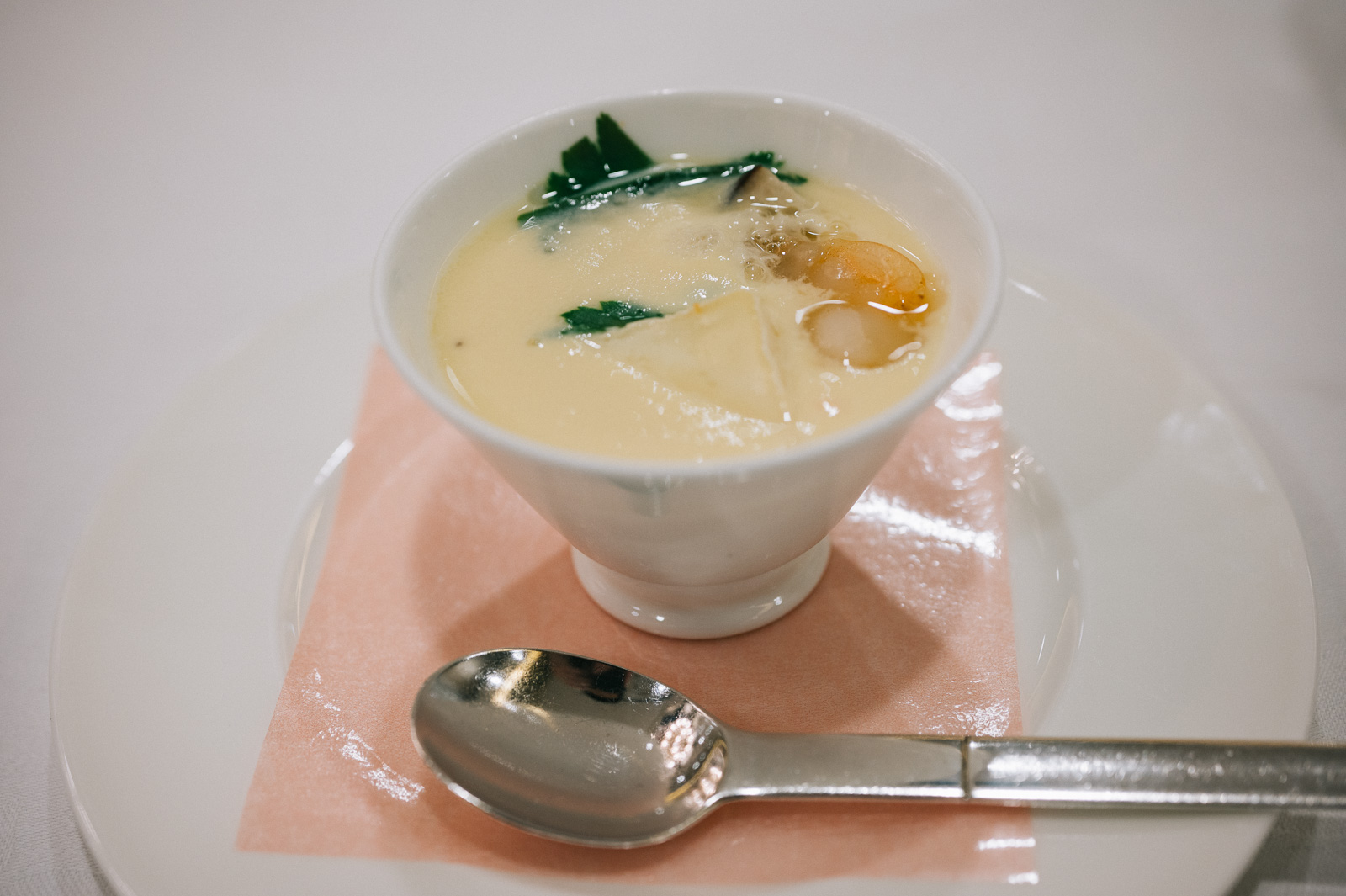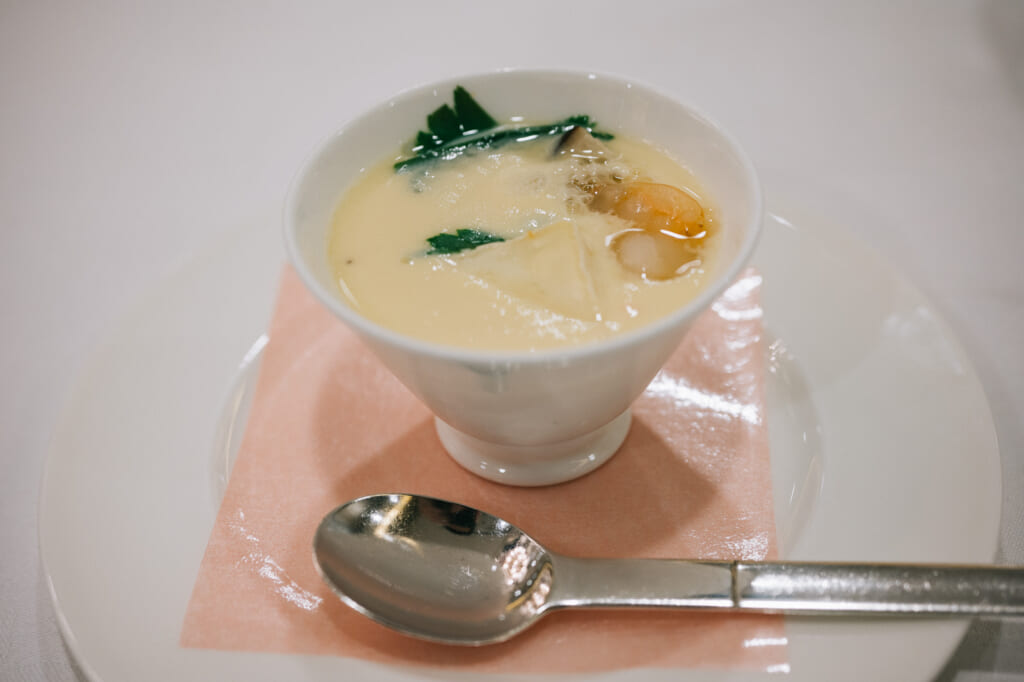 More than one day is recommended to enjoy the area thoroughly. Local accommodation options include the Tsubamesanjo Washington Hotel near the Tsubamesanjo station with comfortable Western-style rooms. The hotel is also conveniently connected to a large shopping mall. Guests who choose to dine in the hotel restaurant, Ginza, can request to use the exclusive set of cutlery designed for the Nobel Prize 90th Anniversary Dinner. Shiki no Yado Minoya is a Japanese-style inn with spacious rooms located near the historic Yahiko Shrine for an authentic Japanese-style accommodation. With impeccable Japanese hospitality and a kaiseki dinner that looks as wonderful as it tastes, this is a great way to experience traditional Japanese culture alongside the TAKUMI Road workshops. The area is stunning in autumn when the Momiji Valley of Yahiko Park is set ablaze in the red and yellow hues of fall foliage.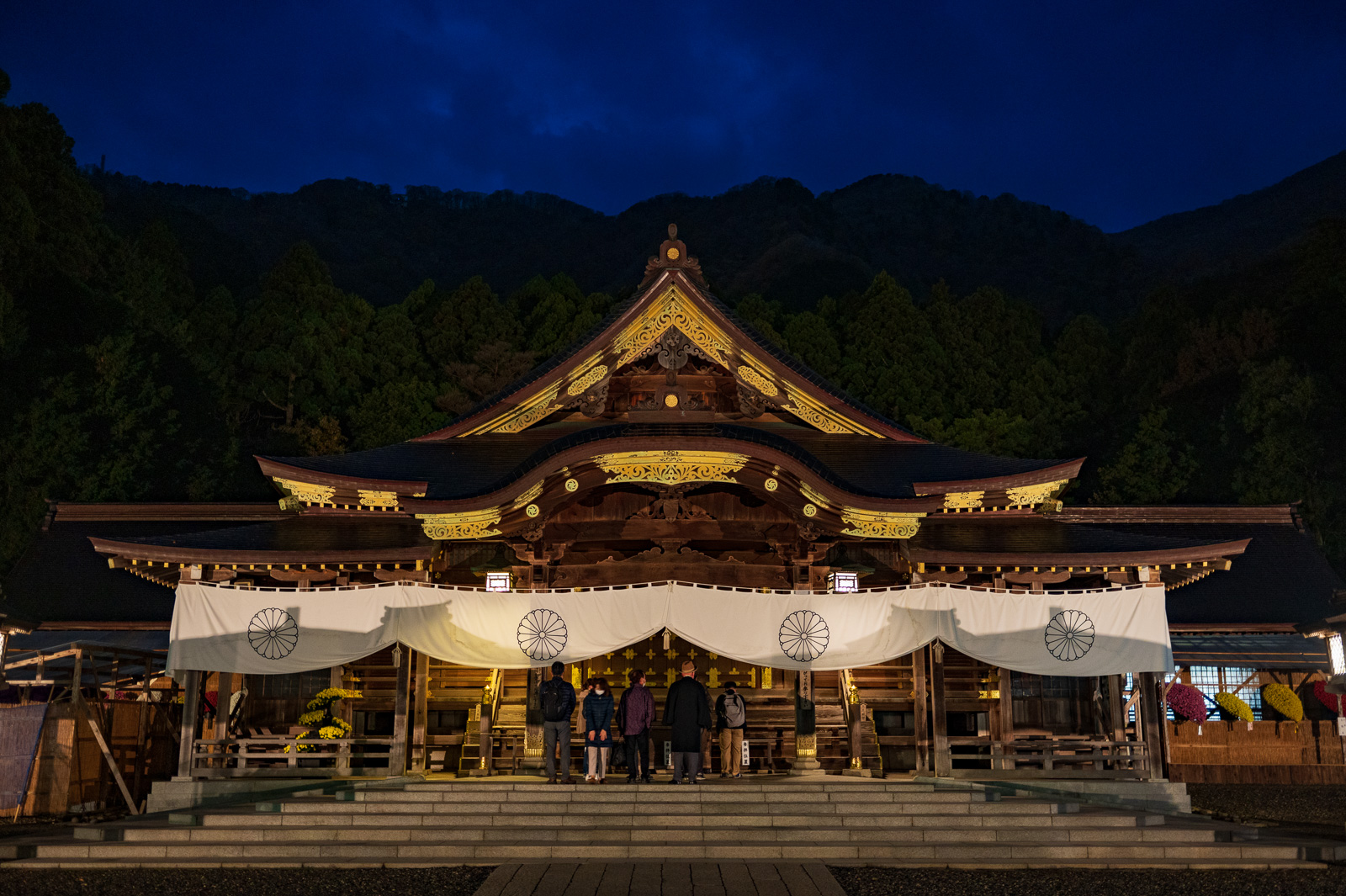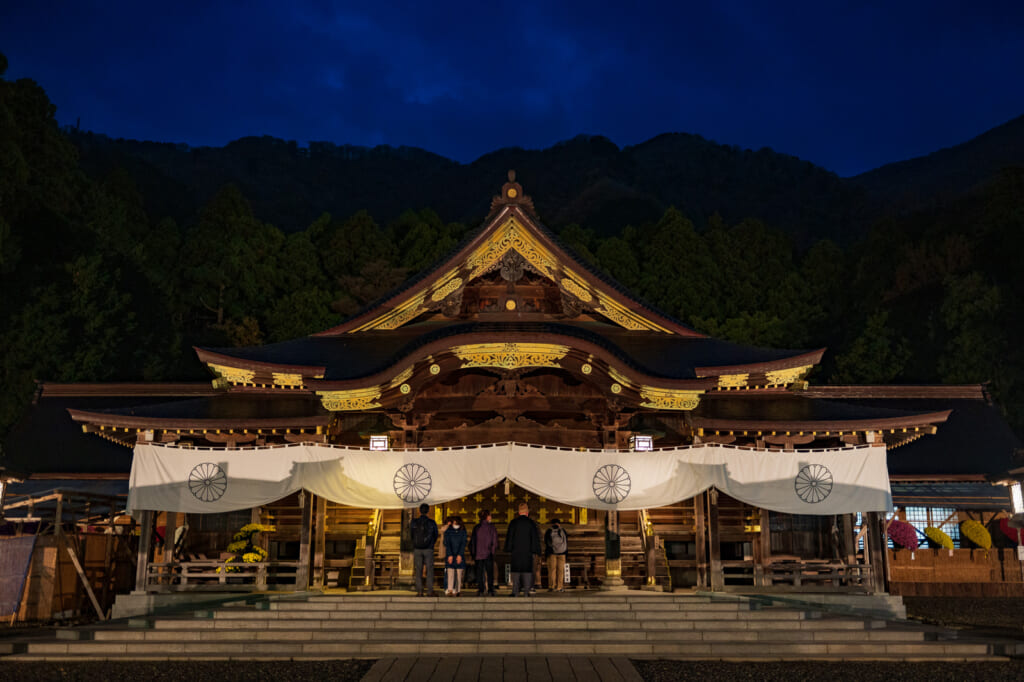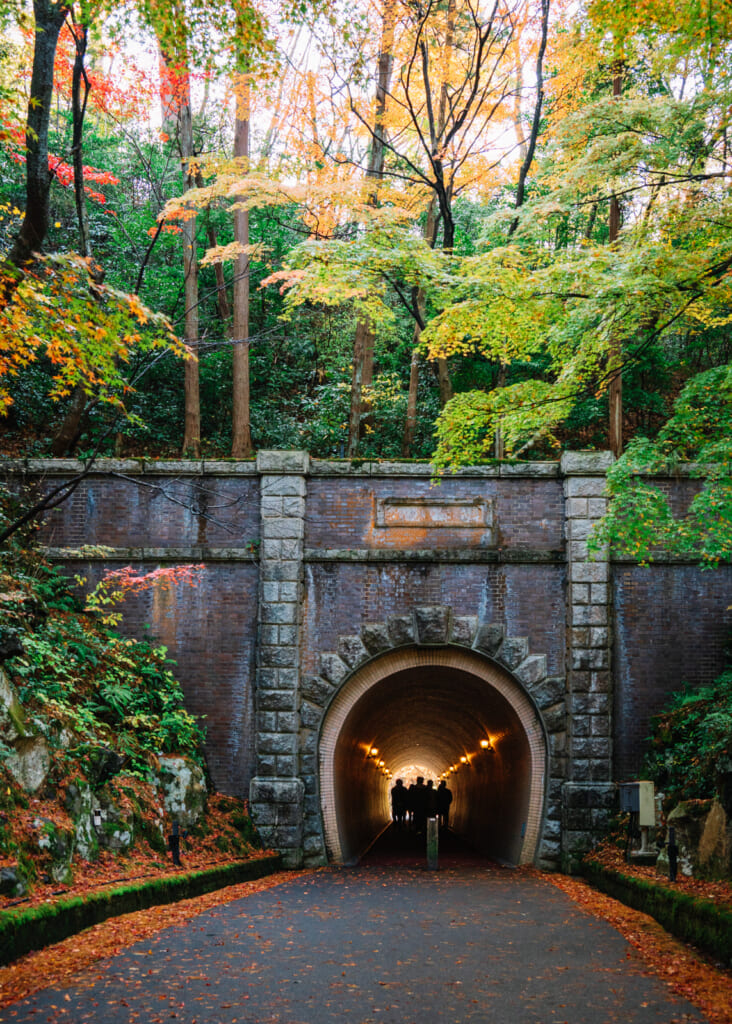 Sponsored by Hokuriku-Shin'etsu District Transport Bureau