Fukui prefecture is adorned with a variety of attractions and is a perfect blend of nature and history. As a resident of central Tokyo, it is very difficult to find an ounce of open space. Tokyo, being one of the most populated and clustered cities in the world, suffers a major space crunch issue. Compared to Tokyo, Fukui is an absolute marvel. There are large open fields, hill cliffs and a lot more nature than you could get anywhere in the major cities. Fukui is also known for the diversity of its beach areas. In one area I could find vast sandy beaches, and in another I saw rocky mountains and cliffs.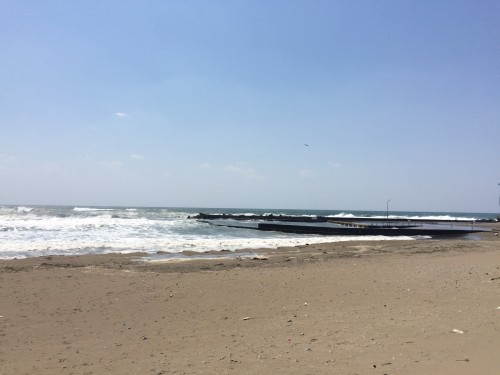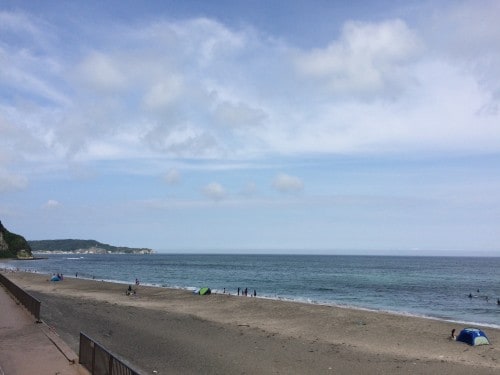 Mikuni beach is one of the oldest ports in Japan. This beach served and flourished as a port since ancient times, along the shipping route of Kitamae bune. The whole town of Mikuni is built along the river Kuzuryu, which gradually merges with the Sea of Japan. The coast line of Mikuni beach is lined up with traditional houses that depict Japanese architecture from every nook and corner. This town strongly boasts of a small town life, and holds high culture and deep foundations.
One of the most beautiful sunsets that I saw in Fukui was the one in Mikuni beach. The beach is situated in the north-western part of the prefecture, and has a very shallow coastline so it is considered to be very safe for children. The beach is quite desolate, except for the few stores around it. Upon talking to some of the locals I deciphered that every year on the 11th of August there is a huge display of fireworks around the beach area.
Access:
Mikuni is usually occupied by the local crowd. People commute to the place by car from the Maruoka IC on the Hokuriku Expressway. The ride to the beach from the highway is also a delightful sight. Long roads, empty fields, sight of mountains in the vicinity are some of the refreshing features of the area.
It can also be accessed by taking a bus bound to Tonjibo from the JR Awara-Onsen station which takes about 30 minutes.
Accommodation:
There are many small houses that are lined up on the coastline of Mikuni and some serve as guest houses. For more information about accommodation in this area please click here.
| | |
| --- | --- |
| Name | Mikuni Beach |
| Category | Beach |
| Address | Komegawaki 4chome, Mikunicho, Sakai 913-0057, Fukui Prefecture |
| Access | [map]Komegawaki 4chome, Mikunicho, Sakai 913-0057, Fukui Prefecture[/map] |
| Opening Hours | - |
| Price Range | - |
| Payment options | |