Nagano City (長野市), the prefectural capital of Nagano Prefecture, is somewhat like Kyoto to me. This is because like the more famous city, it has retained a lot of its olden days feeling and culture. No area shows this culture quiet as well as Matsushiro (松代), a suburb south of the city center.
Matsushiro can be accessed by a 35-40 minute bus ride from Nagano Station. The buses are quite frequent, running every 20 to 30 minutes. You should arrive at "Matsushiro Station" (松代駅). If you look at Google Maps, or are wondering why you need to take a bus to a train station, this is because the train line was unfortunately closed some years ago.
The station is now functioning as a tourist center, and the staff are very friendly and helpful. You can pick up a local area map and information pamphlets here to start your tour.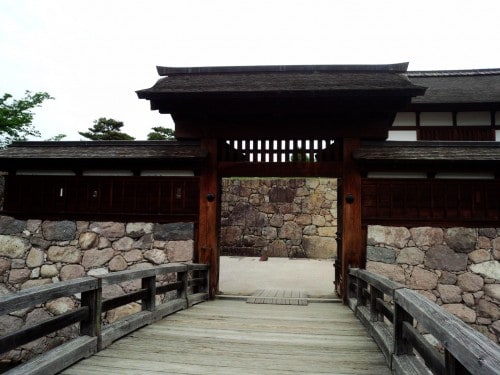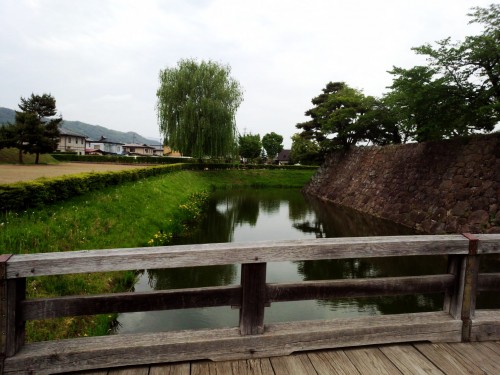 Matsushiro Castle, originally known as Kaizu Castle, is located a short walk from the old station building. It was destroyed by fire in the 1800's, but a restoration using traditional building materials and techniques restored the bridges, gates and walls. It now hosts many cherry blossoms which marks a popular spot for cherry blossom viewing parties in the spring.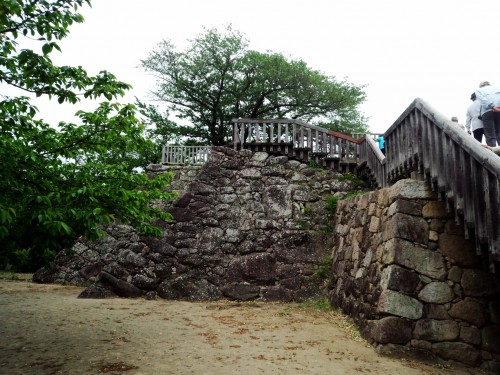 The castle wall can be climbed at one section, offering a decent view over Nagano City and of the mountains that surround it.
From Matsushiro castle it is a short walk to Sanada House. The Sanada's were a samurai family that ruled over Matsushiro from old times until the end of the Edo Period, when the samurai were overthrown during a revolution.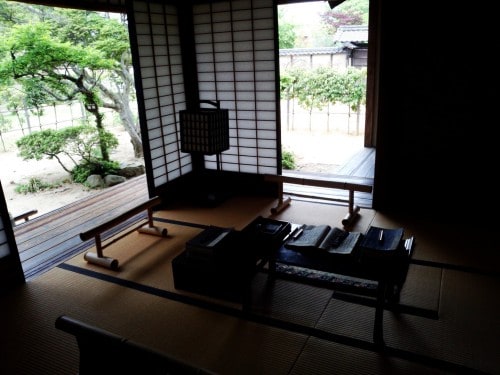 The house is well preserved and you can get a glimpse into the past, with some rooms furnished as they would have been.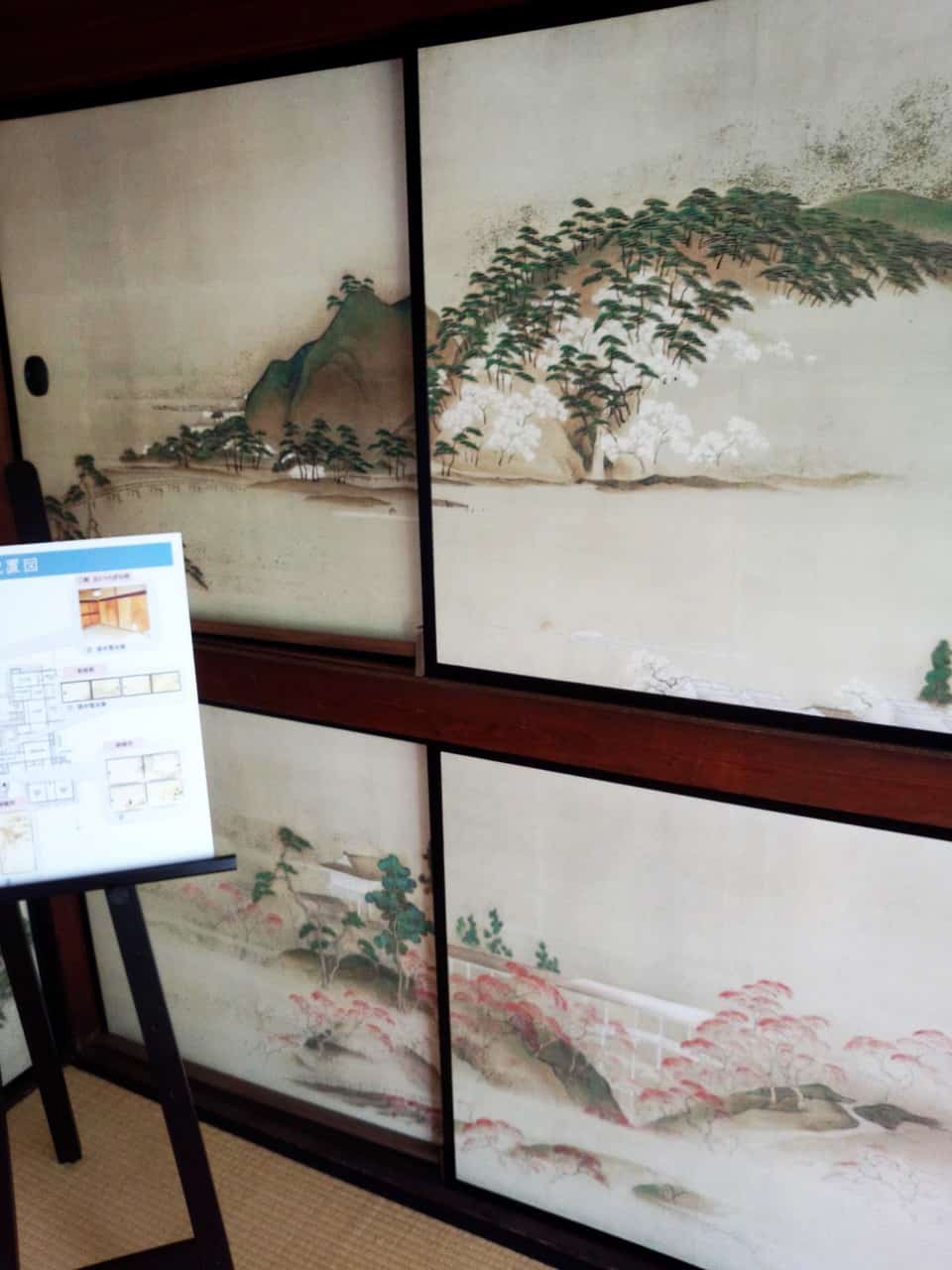 A beautiful thing about old samurai houses is the artwork found on the screen doors, wallpaper and scrolls.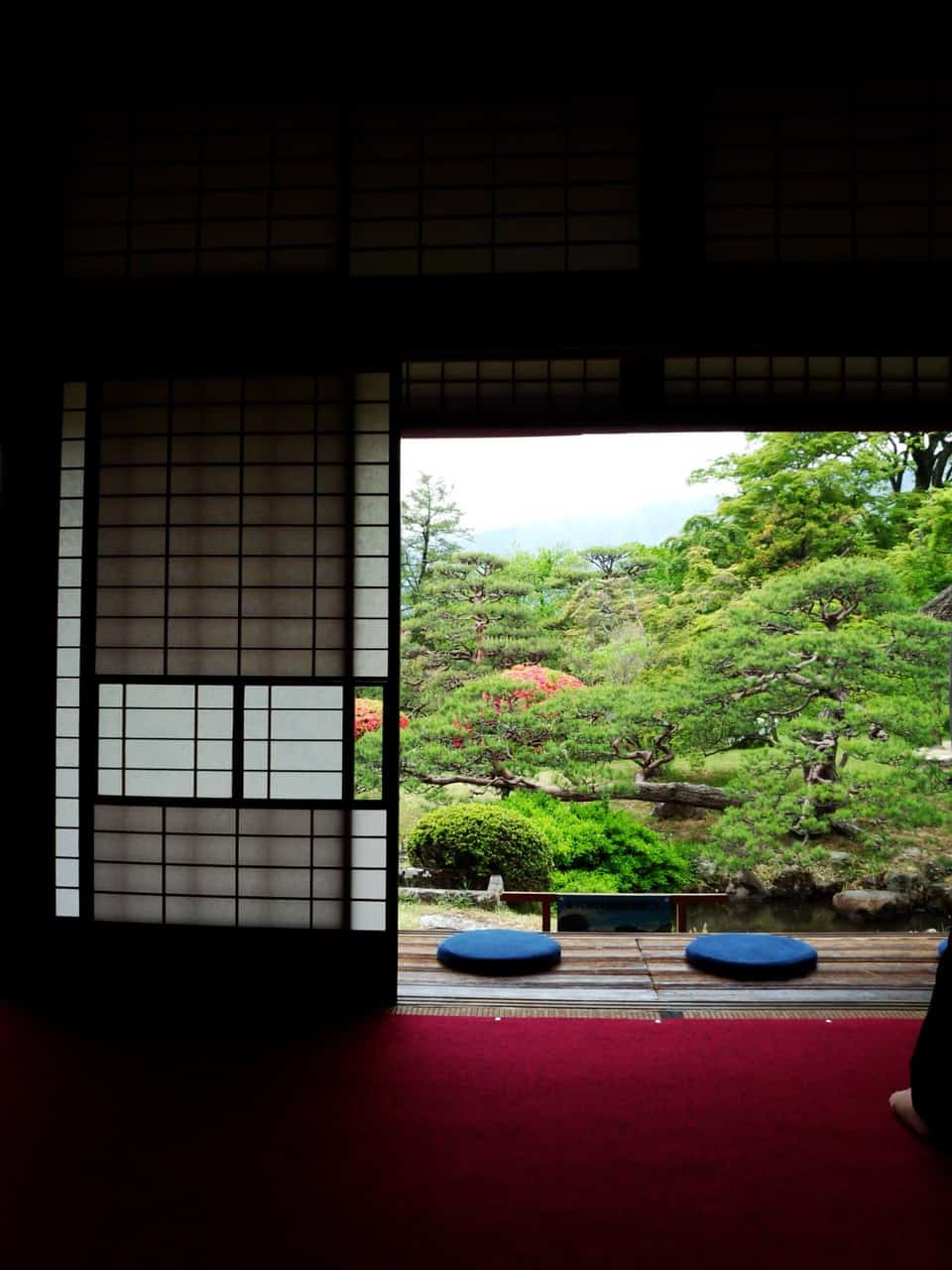 The garden is also very beautiful and can be accessed by visitors. It even has a shrine, for the personal devotion of Sanada family members. I wish my apartment had a view half as nice as this one.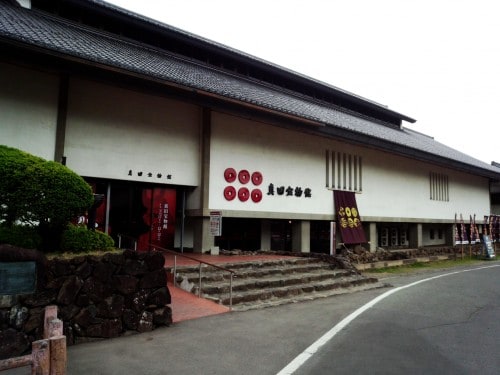 Next, and just a short walk away from Sanada House, is the Sanada Treasure Museum. The museum hosts over 20,000 pieces from the town's history mostly donated by the Sanada family. Treasures include armor, artworks, old scrolls and decrees, lacquerware and ceramics, swords and other assorted things.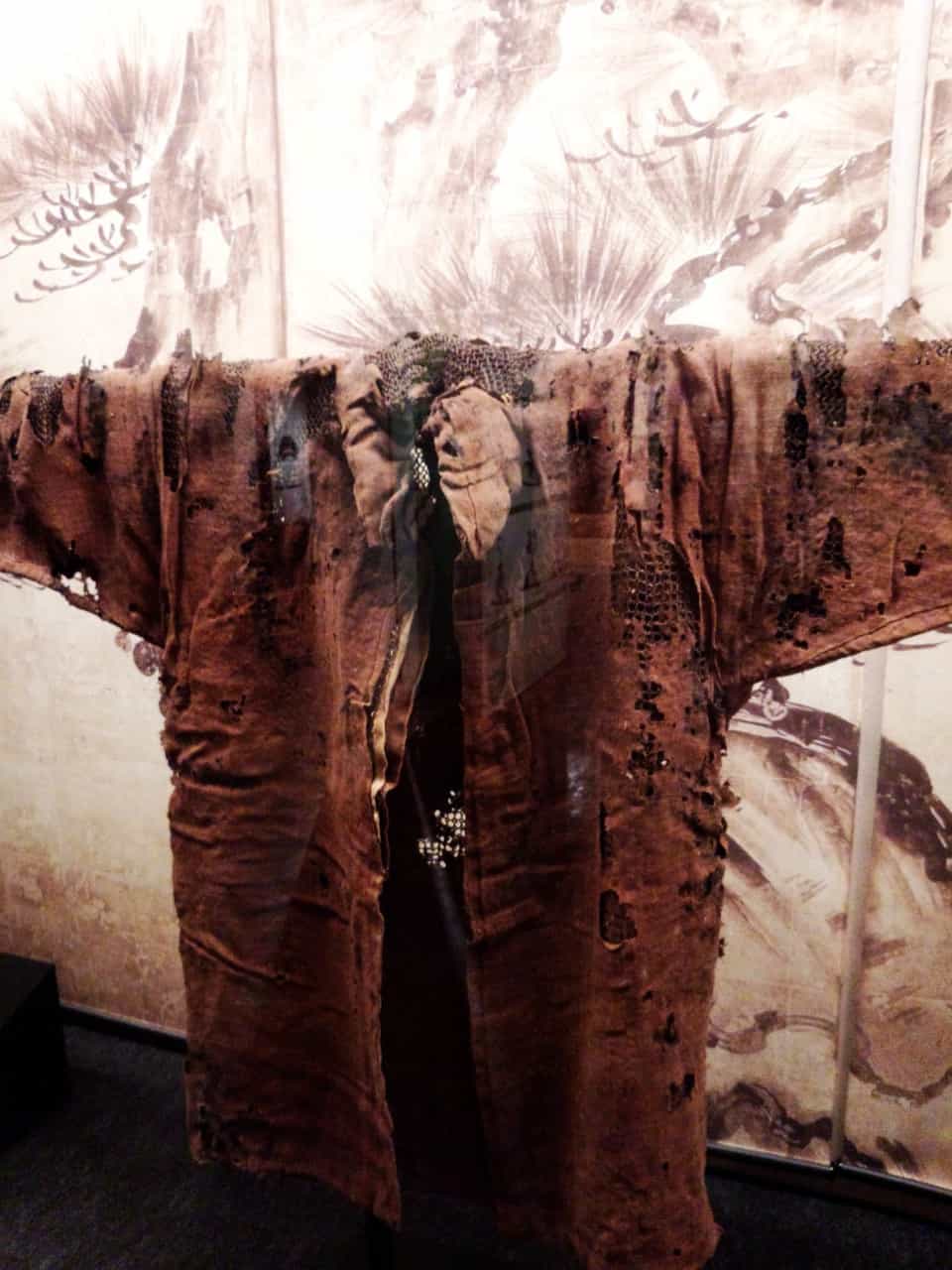 This armor looks very worn. It looks like the wearer was glad to have it.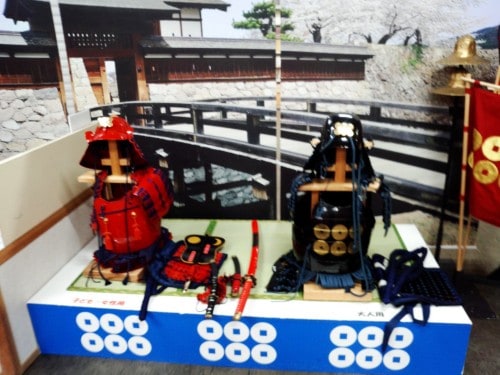 At the end of the museum you'll find a cataloged library, where scholars can research on all things Matsushiro. More interesting to tourists however are two sets of armor which can be worn! This is a great photo opportunity and one the kids will be sure to love.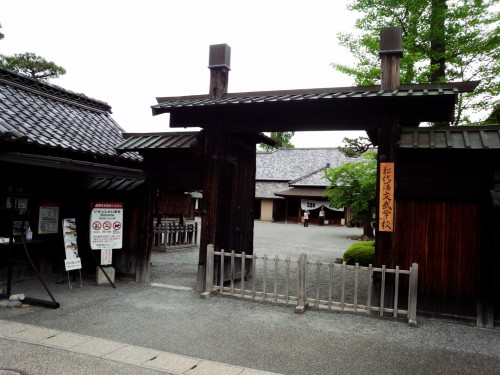 In the same area as the Sanada house and museum is the "School for the Literary & Military Arts" (文保学校). Here many students studied swordplay, archery and artillery.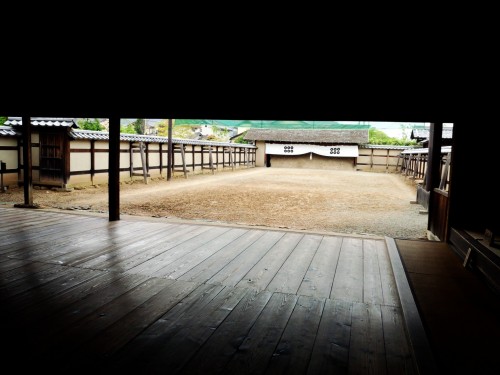 I saw a photo of tourists using the range to fire arrows, but I wasn't able to do that myself when I visited. It seems to be an periodic event, and you just have to hope for good timing. I did inquire about it and the event costs just 1,000 yen.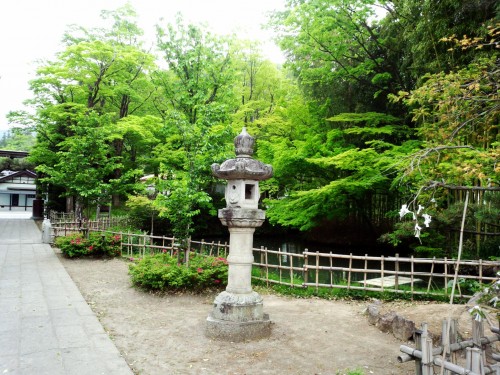 After visiting these three attractions, the next best thing to do is follow the very scenic river down to Zozan Shrine (象山神社).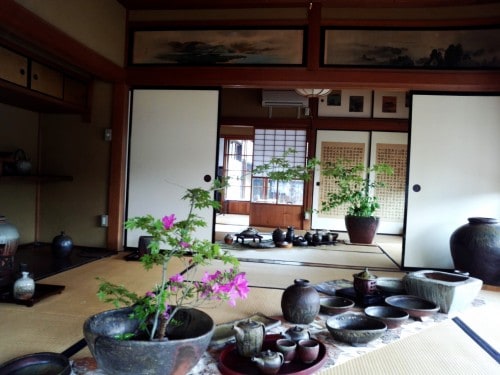 And then further down to Tsuneyama House(山寺常山邸).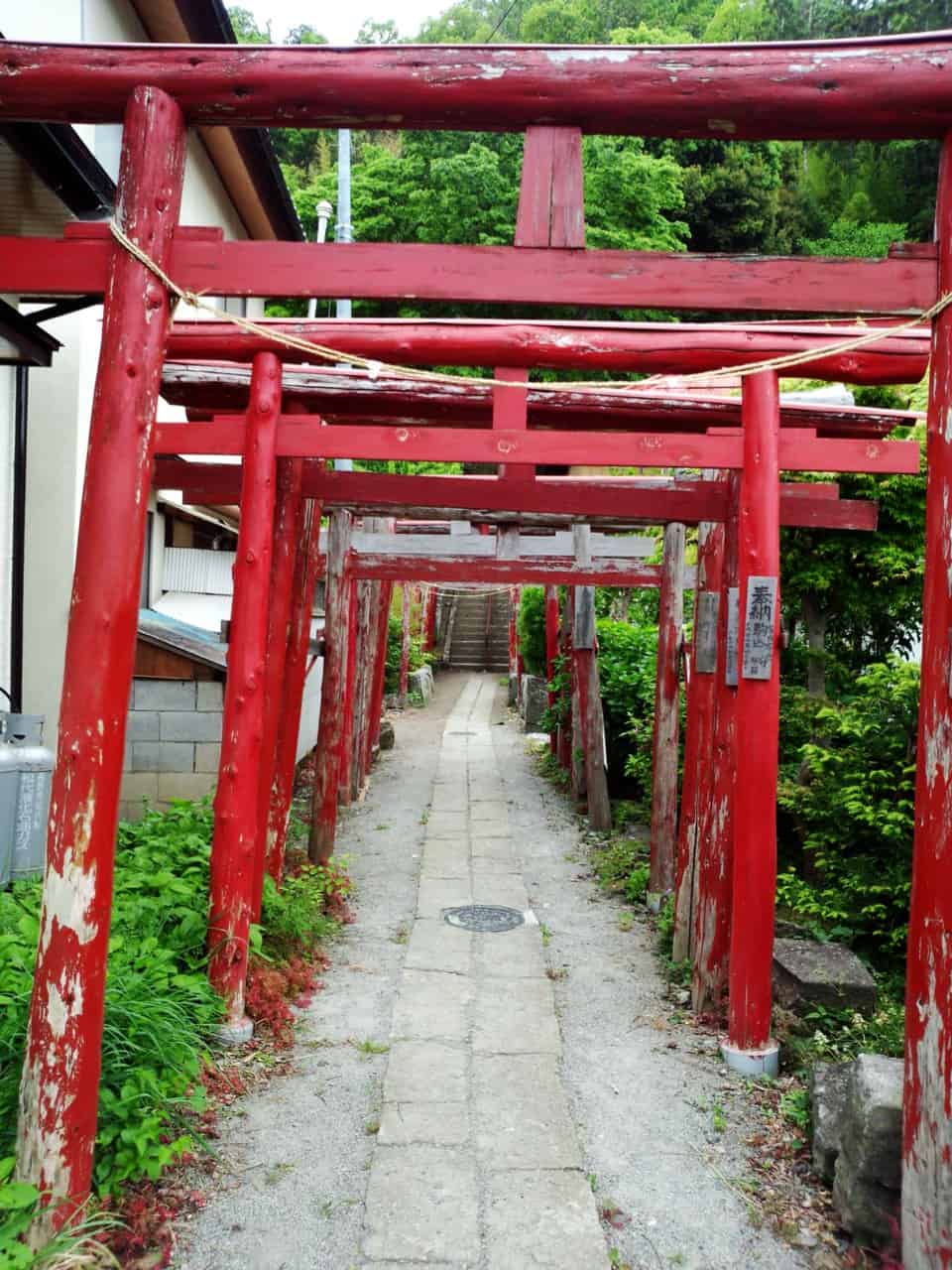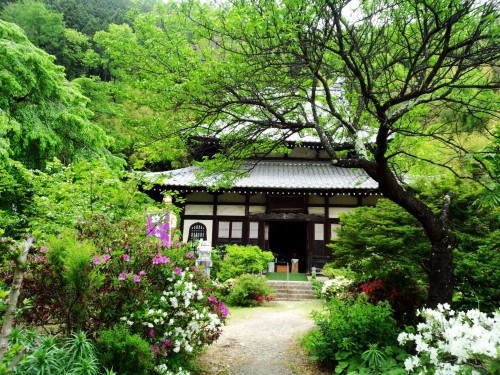 There are a few more beautiful places along the way to the next destination, so make sure to visit anything that peaks your interest.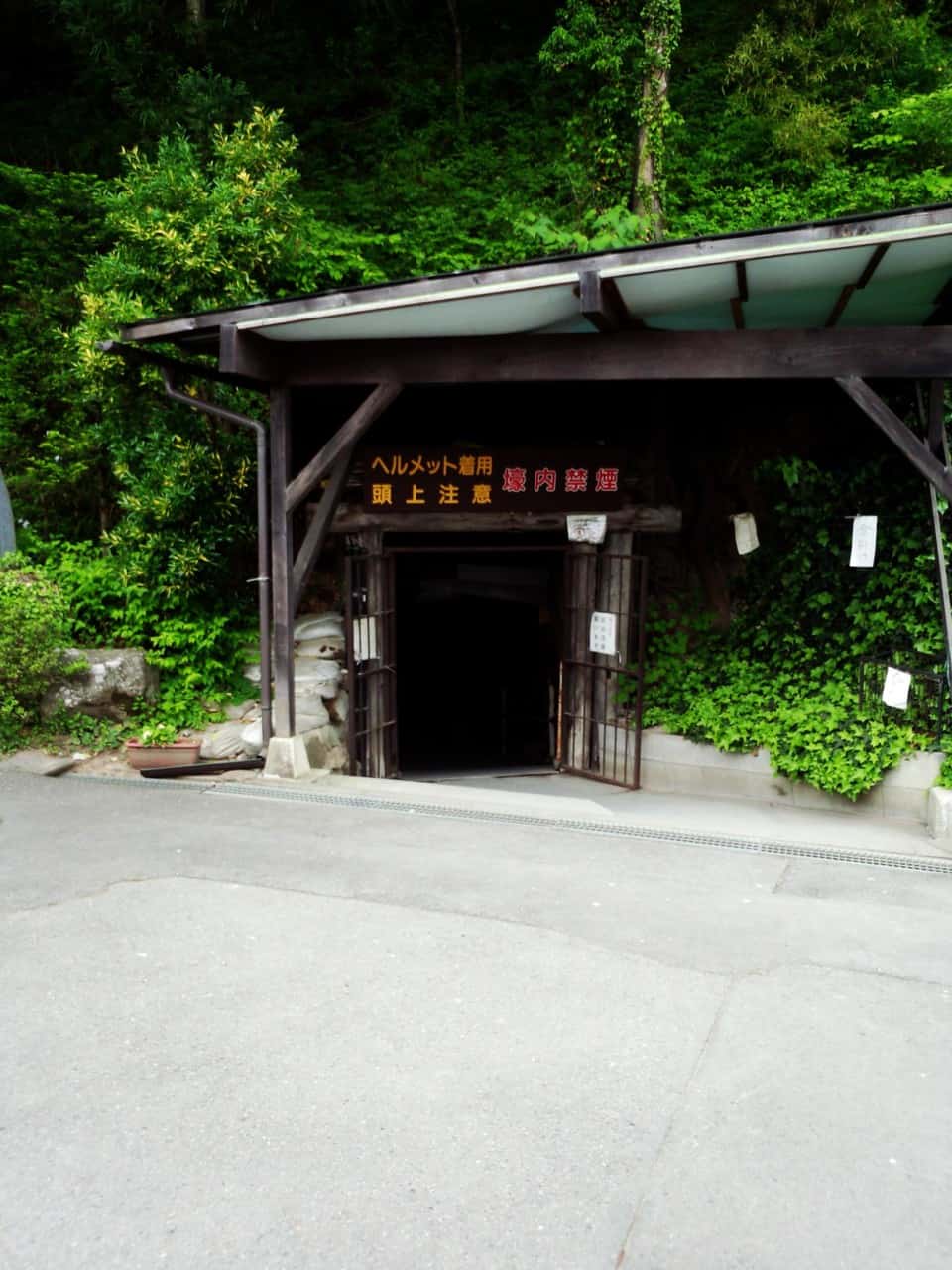 The Matsushiro Daihonei is a series of tunnels that where dug out from under Mount Zozan, to serve as imperial headquarters near the end of the war. Realizing that Japan could not possibly win the war, the idea was to bunker in and force a more favorable surrender condition. The tunnel was quickly constructed by forced labor. Many of the Korean workers died and the records were destroyed, so it is hard to honor their suffering.  Japan is notorious for hiding this history and their mistakes from the war era, but it's at these monuments that the horrors of war can be seen, so we have a chance of learning about them even so. During the Nagano winter Olympic Games, this area was not included on any tourist maps. The complex is actually quiet huge, but is open for just 500 meters. It's pretty cold down there though, both spiritually and physically.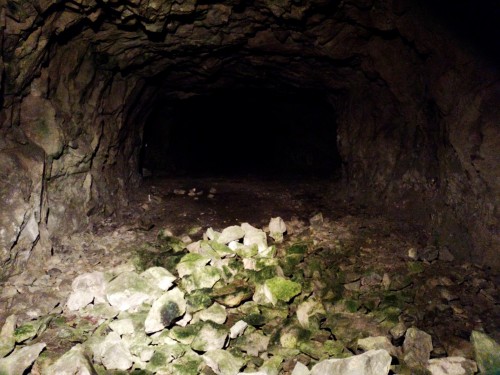 Just outside the tunnel is a museum which documents the construction of the tunnel, and you can learn more about it. This is an important step, showing people are doing their best to avoid more suffering.
Matsushiro is a very interesting place, with lots of history, both beautiful and challenging. I am sure that every visitor will  learn a lot and create memorable experiences here. Please enjoy Matsushiro!