Sponsored by Tourism Oita 
Ingrained within the
castle city of 
Taketa
 is a unique and complex
history.
Stories of hardship, creativity and triumph come together here, making Taketa not only intriguing, but also inspiring.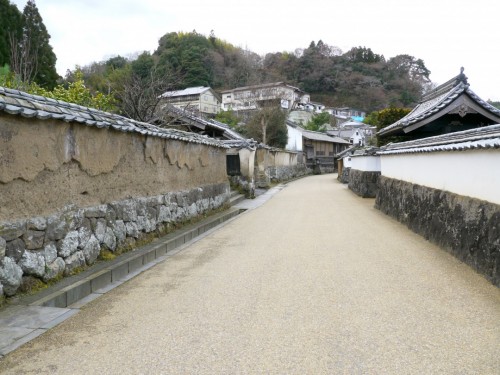 Taketa is situated in Kyushu region, one hour's drive from Oita centre, and is known as the home of Oka Castle. Although, there isn't much left of Oka Castle unfortunately, its main buildings were torn down in 1874 during the Meiji Restoration. However, despite the castle ruins still being one of the main attractions, Taketa also has other alluring features. It was once a former samurai residence area, and home to both Tanomura Chikuden – a famous Japanese painter, and one of Japan's most prominent composers – Rentaro Taki. 
In this article, I explore some of the main sights of Taketa, including Oka Castle and the former residences of Rentaro Taki and Tanomura Chikuden, which are all within walking distance of each other.
Walking Routes around Taketa
Taketa is a small city, home to around 23,000 people, and the centre is easy enough to explore by foot. I visited the city during a hot and humid summer's day, but it wasn't too taxing because the centre is mainly flat – except for the gradual ascent to the castle.
About 100 meters from Bungotaketa Train Station is the Tourist Information Centre. To make life a little easier, pass by here to pick up a city map in your preferred language. The popular walking routes are shown on various signs around the city but most of the signage is written in Japanese, so you may need to refer to the Japanese names written (in smaller font) on your map.
I explored various places around 
Routes A and B
, which took around 2 hours to complete – but I was alone, and in a bit of a rush! If you prefer, you can explore the city by bike. There are various rental options available, but a good option may be 'up to 4 hours' which costs 500 yen.
The Ruins of Oka Castle (岡城阯)
First on my list was Oka Castle, which is the furthest attraction from the city. As it turns out, Oka Castle's life has been quite a dramatic one – even when you exclude the numerous residents that have lived in it. It was built under the instruction of General Ogata in 1185, underwent extensive repairs and improvements in the 1300's, became a battleground in 1536, had an extension in 1597 and then several centuries later, in 1874, all of the main buildings were torn down. Now all that's left at the top of the hill where it once stood, are some the stone ruins from the outer walls.
But whilst it may appear to be only a shell of its former self, the ruins of Oka Castle are worth exploring. The elevation offers some charming views across Taketa. The areas around the ruins are maintained, but are not well-manicured like many of Japan's representative parks, castles and gardens. In my opinion though, this rusticness is in keeping with what Oka Castle is all about.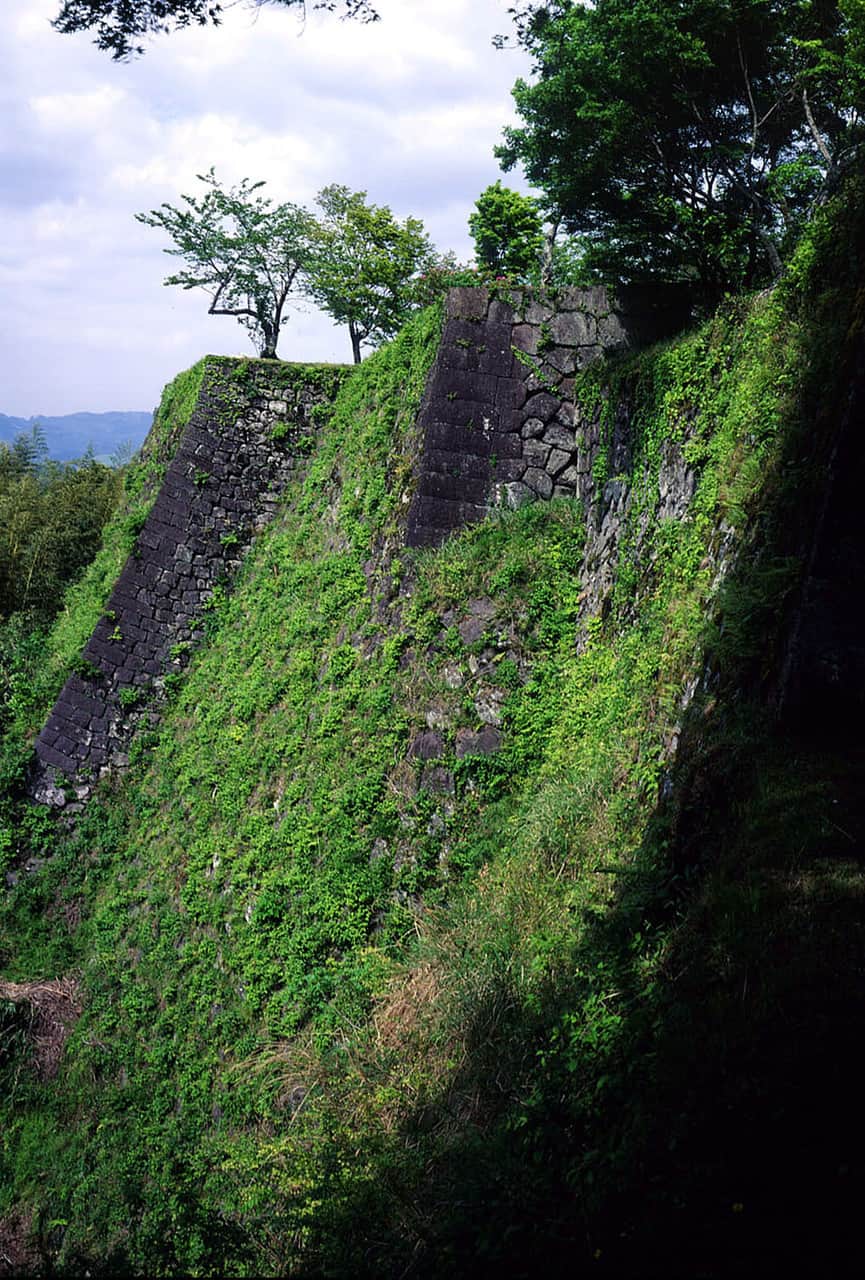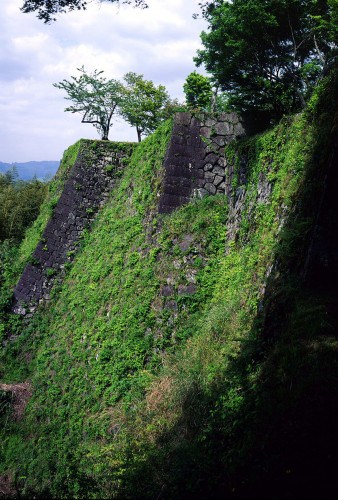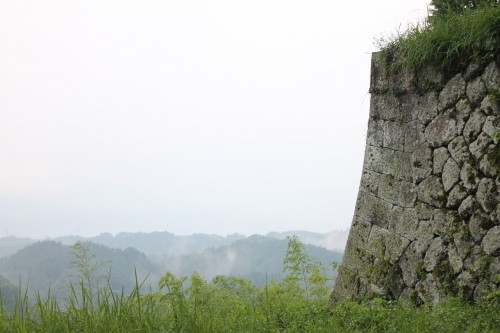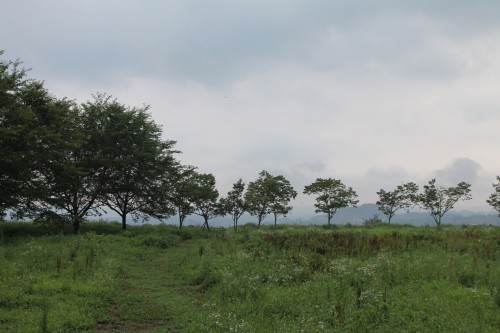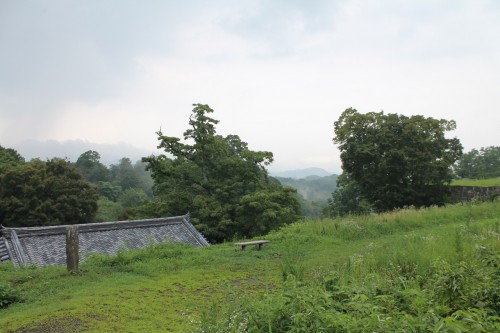 Admission to Oka castle ruins costs 300 yen.
With that, you also get a small scroll explaining its history in Japanese, as well as an optional translation if you need it.
Hirose Shrine (広瀬神社)
Hirose Shrine can be found on the edge of the city, along the way to Oka castle. A short climb up some steps between moss-cladden walls, offers an impression of Taketa City and the Kuju Mountains.
The shrine itself is peaceful, and has the elements of a shinto shrine that one would expect: torii (gate), shimenawa  (spiritual enclosing rope), chozuya (purfication water) and komainu (guards of the shrine) etc. Admission to Hirose Shrine is free and you only need around 15 minutes to explore it.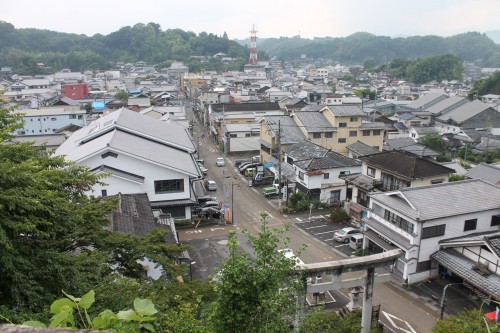 The Christian Chapel (キリシタン洞窟礼拝堂)
Taketa's famous
Christian Chapel
tells a story of both sadness and triumph. Christianity was heavily persecuted under the
Shoganate
(from the late 1500's), so many Christians had to keep their faith a secret. It was only during the
Meiji
Restoration,
some 300 years later, that Christians were granted the right to legal existence. This church is said to have been a
hiding place
for Christians, giving them light during their darker days.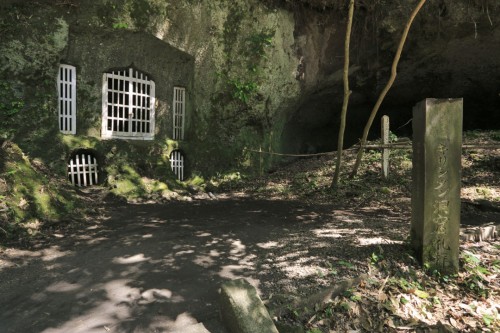 Bukeyashiki Street (武家屋敷通り)
Bukeyashiki means "samurai residence", and this street was once home to 13 of them. Although the former residences are not open to the public, Taketa Soseikan (below) has a collection of armour and Hina dolls for public viewing.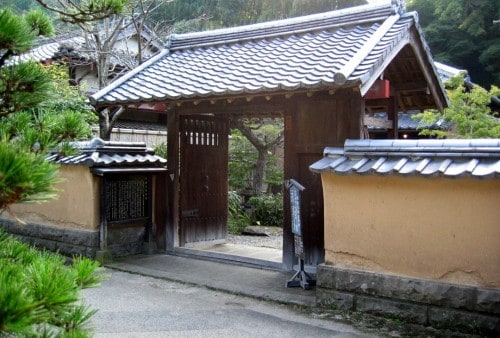 Chikuden's Former Residence (旧竹田荘)
Tanomura Chikuden who was born in 1777, and died in 1835, is most famous for his wistful depictions of nature. His former Taketa residence is now the only historical "bukeyashiki" still open to the public. Admission to the museum costs 300 yen for adults and 200 yen for children.
Tributes to Rentaro Taki
 Rentaro Taki was actually born in Tokyo – in 1879. However, due to his father's line of work he moved around Japan frequently, and hence he spent time living in Taketa. He was a talented pianist and composer, producing music from a young age. Unfortunately though, he died at just 23 years of age. We are still able to hear some of his famous songs such as "the Moon Over the Ruined Castle" playing throughout Taekta; both on the Carillon Bells, as well as within the Rentaro Tunnel (廉太郎トンネル). His former residence has now been turned into a museum which displays some of his musical scores and photographs. Admission to the museum costs 300 yen for adults and 200 yen for children.
Additional Information
For more information about Taketa, please contact the Taketa City Tourist Information Centre or refer to information on the Taketa Tourism Guide.
Access
By Car
From Oita Airport, drive south on the Oita expressway via the toll road (cost: approx 1400 yen) towards Taketa (in direction of Kitsuki and Oita). Duration: approx 1 hour 45 mins. Distance: approx 110 km.
From Oita, drive south via Route 56, Route 10 and then Route 57. Duration: approx: 60 mins. Distance: approx. 50 km.
By Public Transport
From Oita Airport, take the Airport Bus to Oita. Duration: approx. 60 mins. Cost: approx. 1600 yen.
From Oita, take the JR Hohi Line to Bungotaketa (in direction of Aso). Duration: approx. 70 mins. Cost: approx. 1300 yen.