Get outdoors and take a bike, hike, or stroll through stunning landscapes in Japan, both natural and man-made. Saitama (埼玉県) has much to offer and is just a short trip north of Tokyo. One big natural appeal here are the rivers and the lush nature and open spaces that follow along their riverbanks.
Watarase Yusuichi (Watarase Reservoir)
The Watarase Reservoir (渡良瀬遊水地) is a massive reservoir that serves as a basin for two rivers flowing from the north: the Omoigawa River, and the Uzumagawa River. The two rivers pool here and are redirected to the much larger Tonegawa River to the south, which then travels east toward the Pacific Ocean.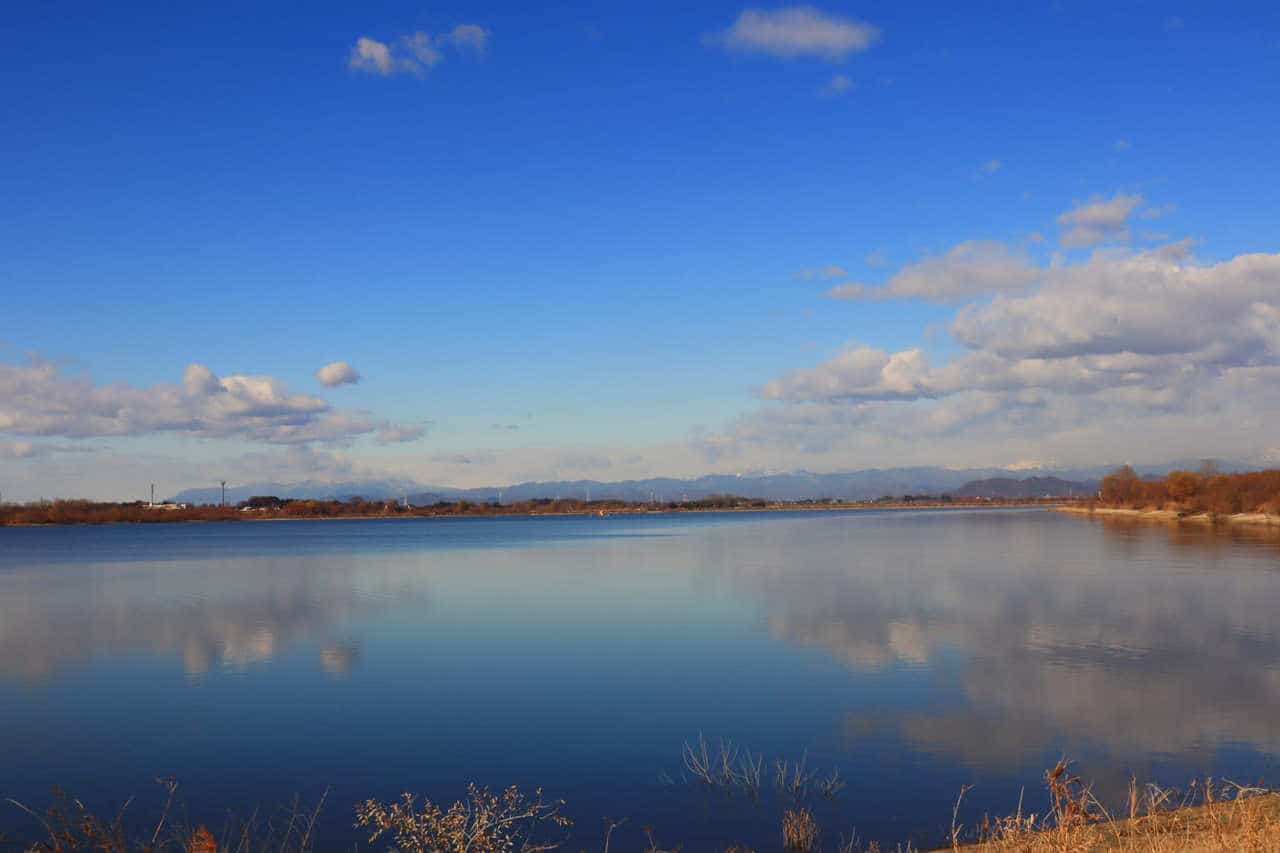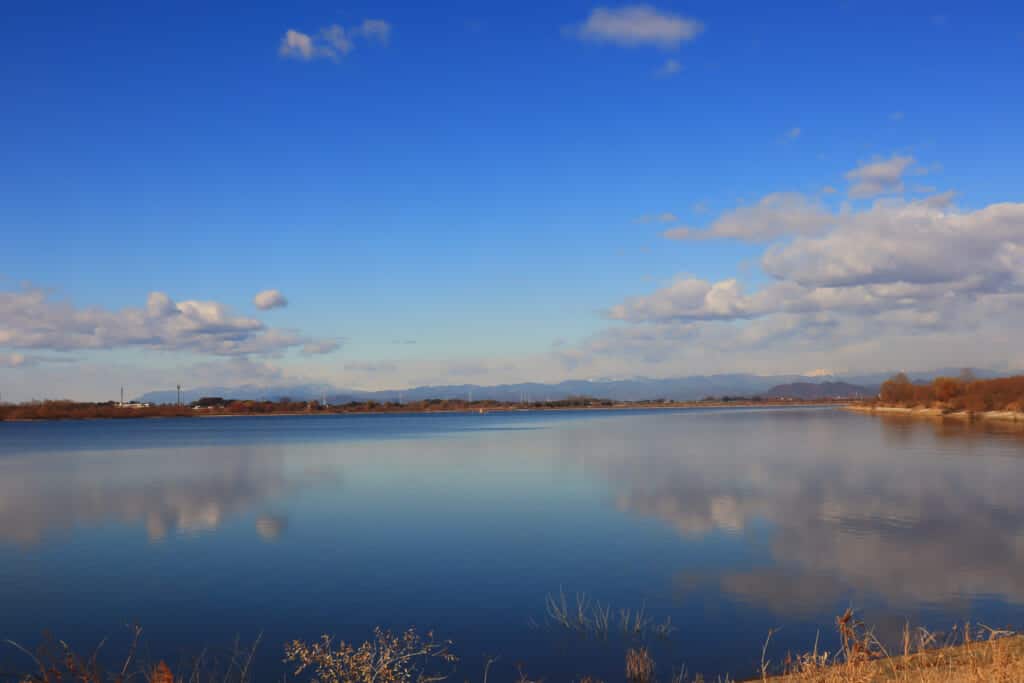 River management is a critical part of Japanese civil engineering, especially during seasons of heavy rain. The rivers are constantly monitored to minimize flood damage, and large spaces of open land for leisure activities are left along the banks. Because of this, the Watarase Reservoir coincidentally took on its iconic heart shape, after the banks along the north side were shifted and sculpted for flood control.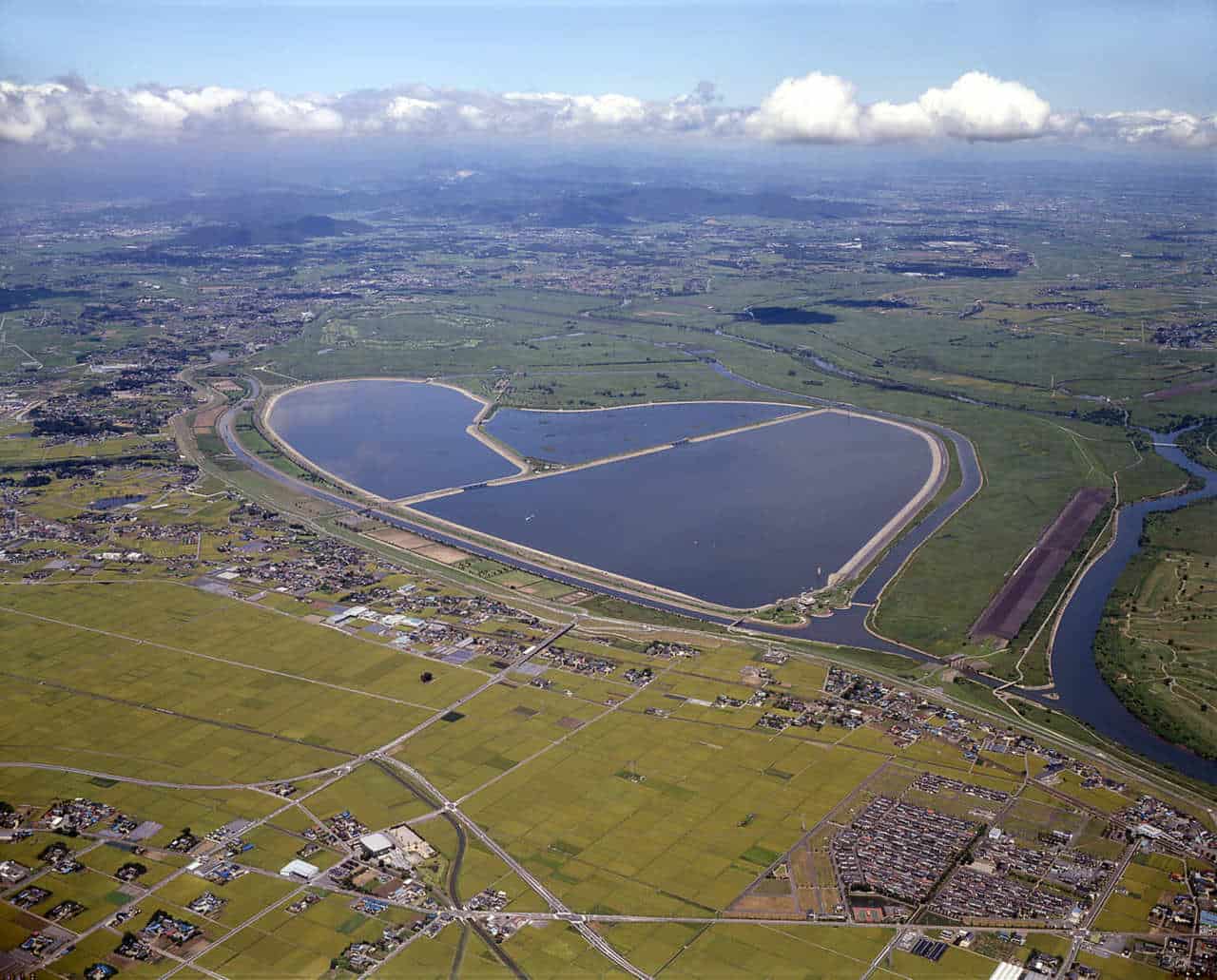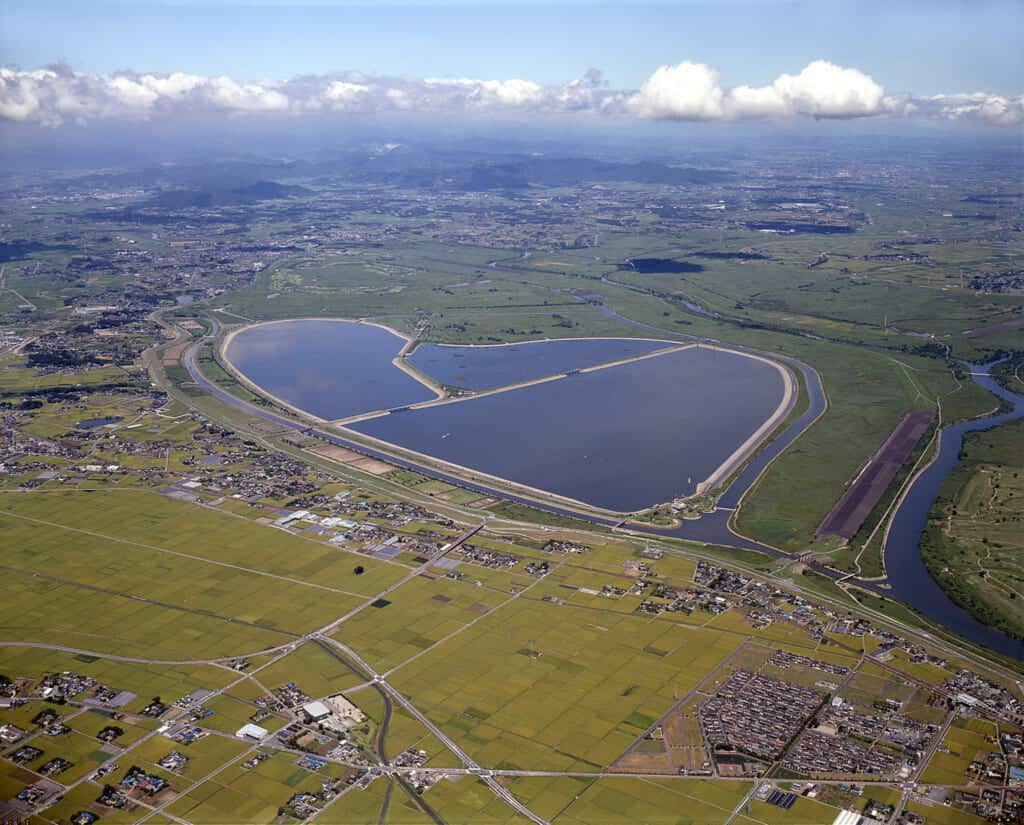 Large and lush as a natural lake, this is a popular spot for a stroll through nature. Located in the northeastern part of Saitama, the reservoir also borders neighboring prefectures, and is known for being a basin, thus more humid and prone to flooding. In this way the reservoir serves a vital role, and has been left to prosper as a natural habitat for many animal species including a number of endangered birds, making it a must for any bird-watcher.
While taking a stroll along the banks is a great way to enjoy nature, many people also opt for a cycling adventure on the "Yanakako Cycling Road".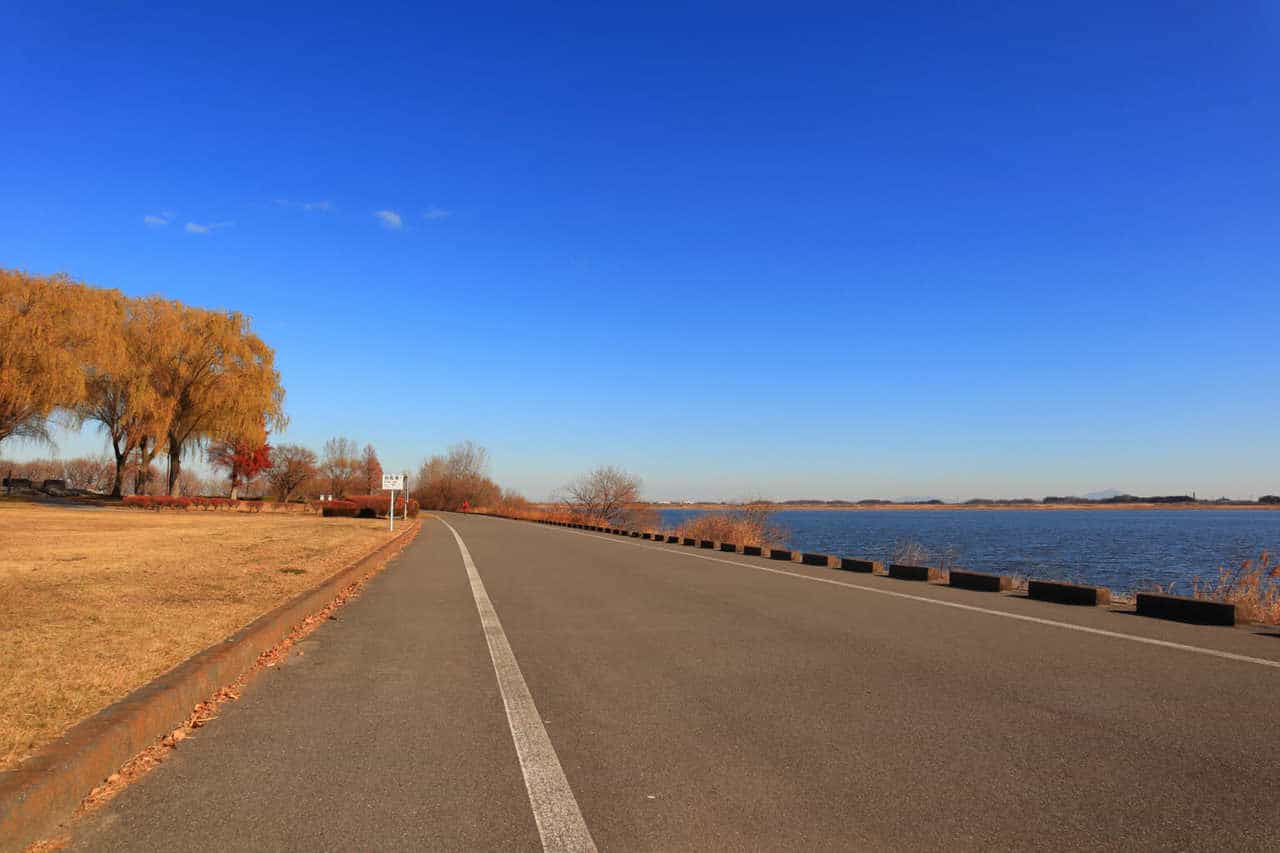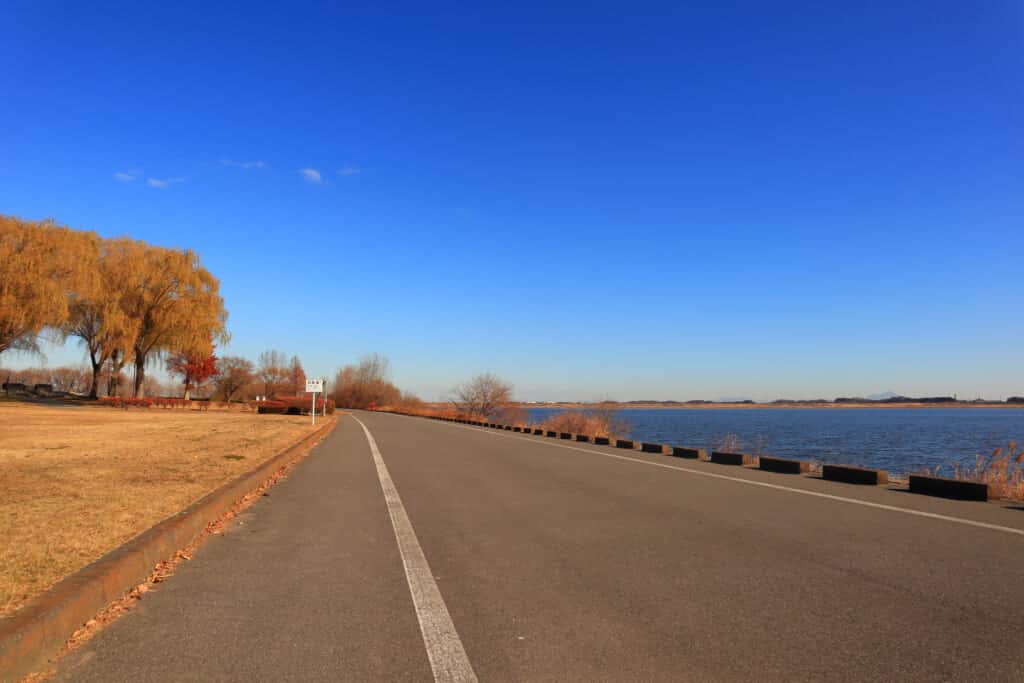 Metropolitan Area Outer Underground Discharge Channel
Saitama boasts one of the most impressive underground facilities around. With many rivers and water features, this architectural wonder known as Ryu-Q-kan (龍Q館) is a key piece of infrastructure in Saitama, and will certainly amaze you.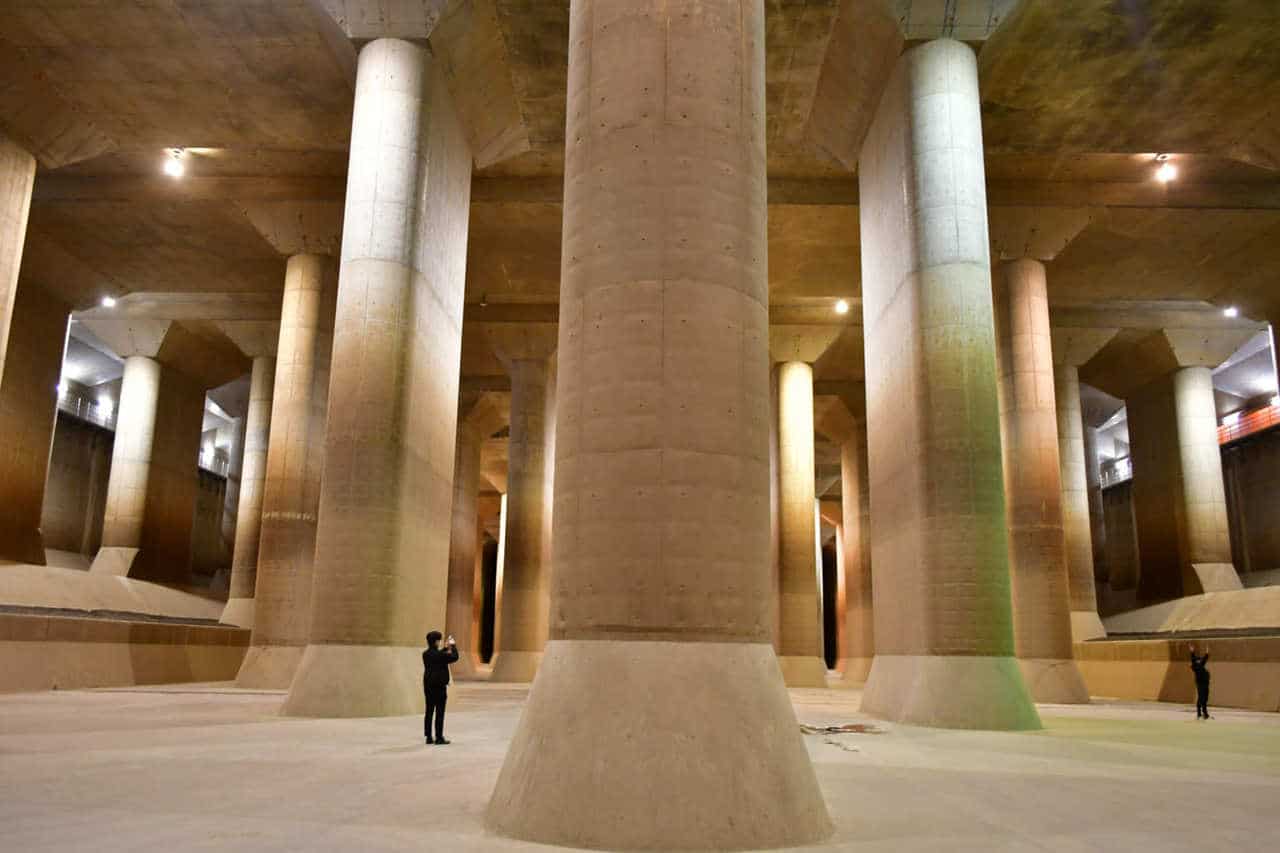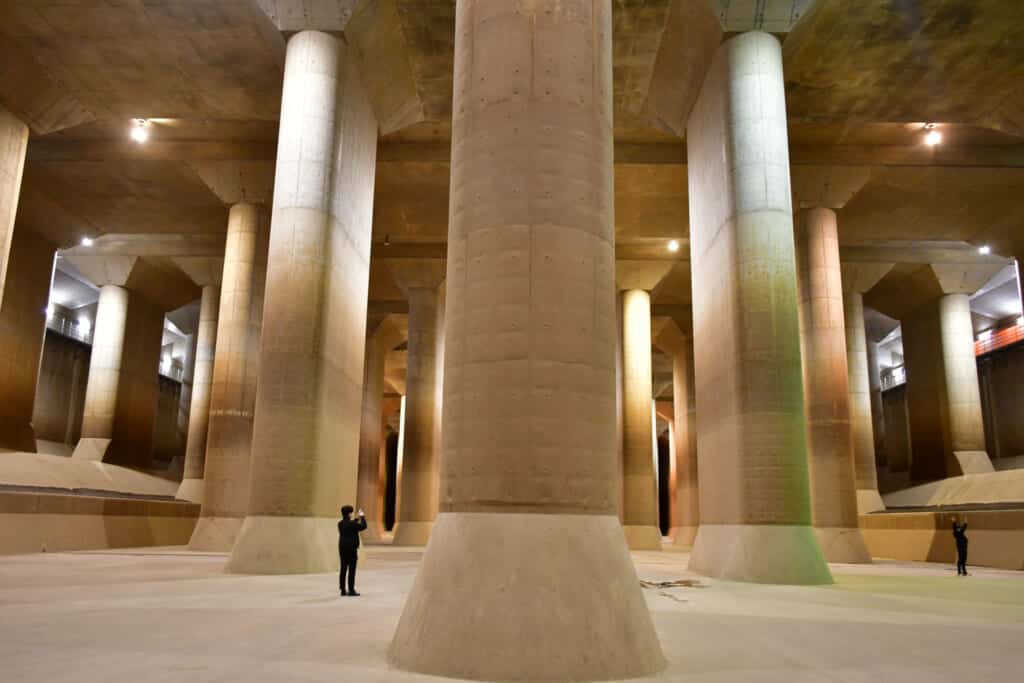 This enormous underground water diversion project has garnered attention from global media. Its five massive drainage pipes spaced out east to west along Kasukabe city capture runoff from rain, canals, and smaller rivers into a deep underground facility that then redistributes the water through smaller pipes to pump directly into the Edo River. It's the largest structure of its type in the world, and protects vulnerable cities of Saitama in low-lying areas from flooding during typhoon seasons.
Japan is a water-rich country, but it is also in a constant battle to keep cities from flooding during heavy rains and river runoff. While the green and beautiful rivers running alongside urban areas in Japan are a sight to behold, this facility gives you an opportunity to glimpse the amount of engineering and innovation that goes into keeping the waters under control.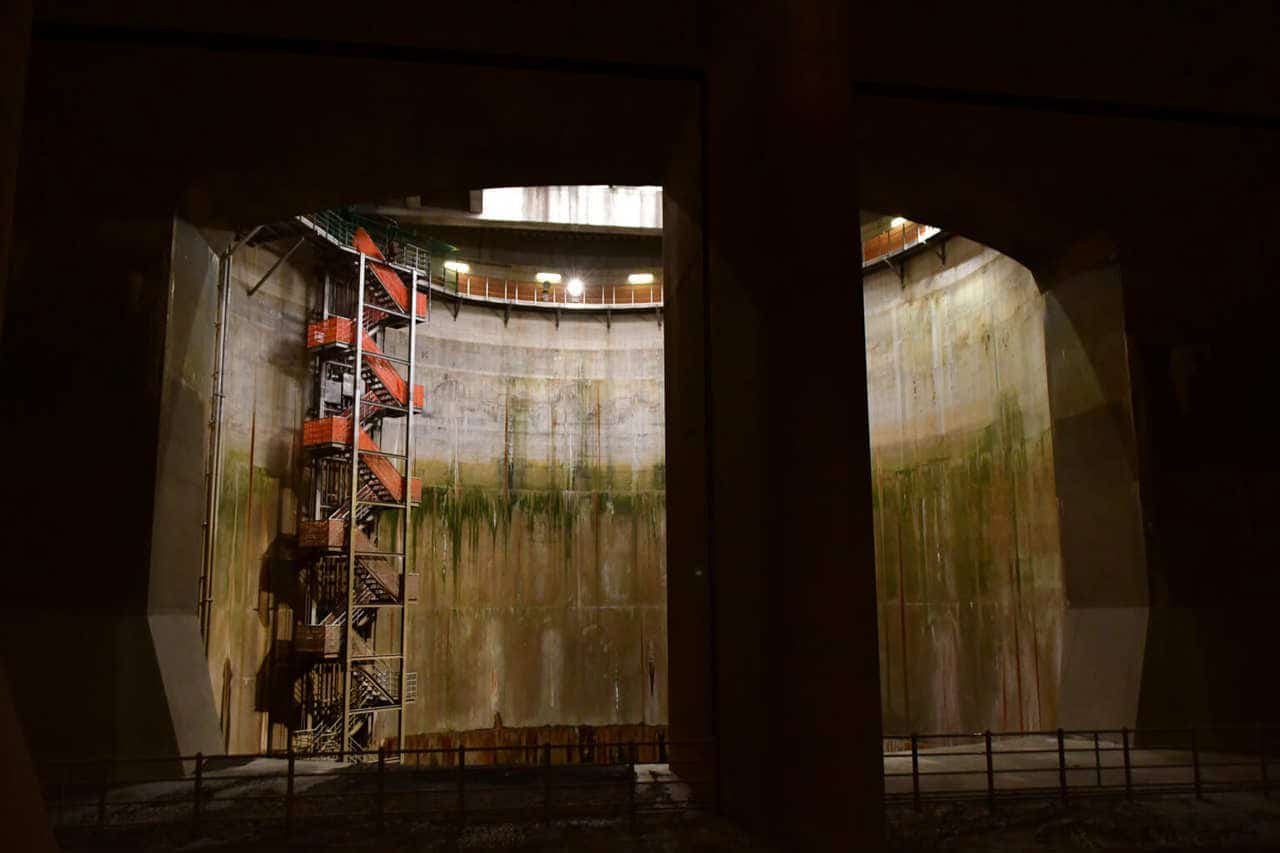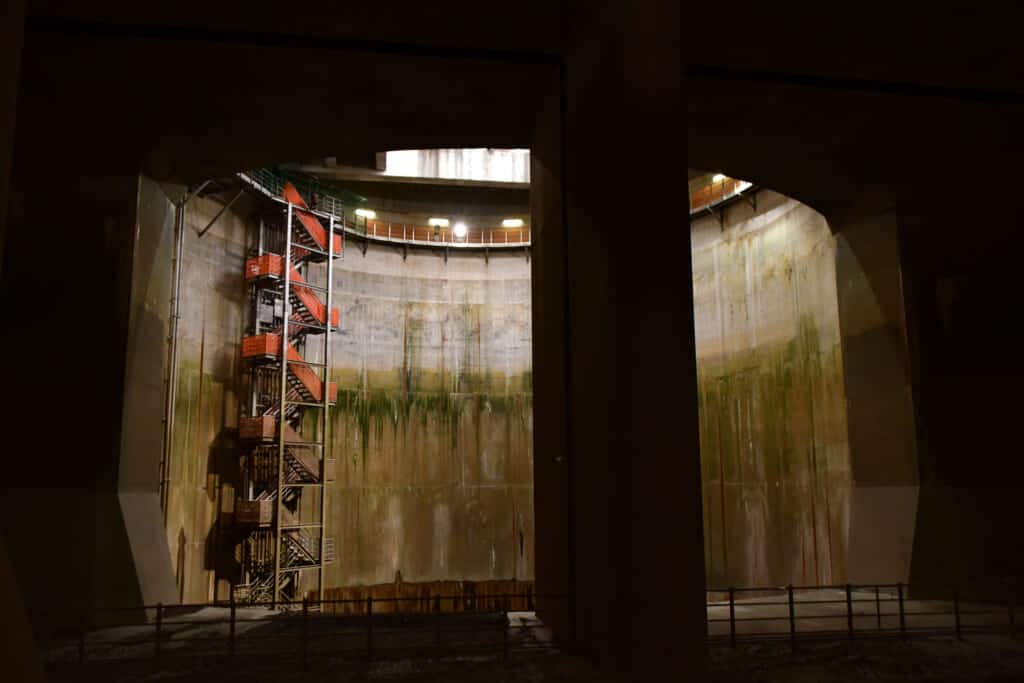 The facility itself has often been likened to an "underground temple", as its towering internal pipes that act as water pumps resemble the pillars of an ancient Greek temple to the gods. There are 59 pipes that each weigh 500 tons, and it is truly an awe-inspiring monument of human ingenuity and determination to live among the natural world. Subways in Tokyo are not the only impressive underground infrastructure in Japan, as this facility lies over 50 meters underground!
Tours are conducted regularly, but please check the website for a precise schedule. A reservation is also required at least one day in advance.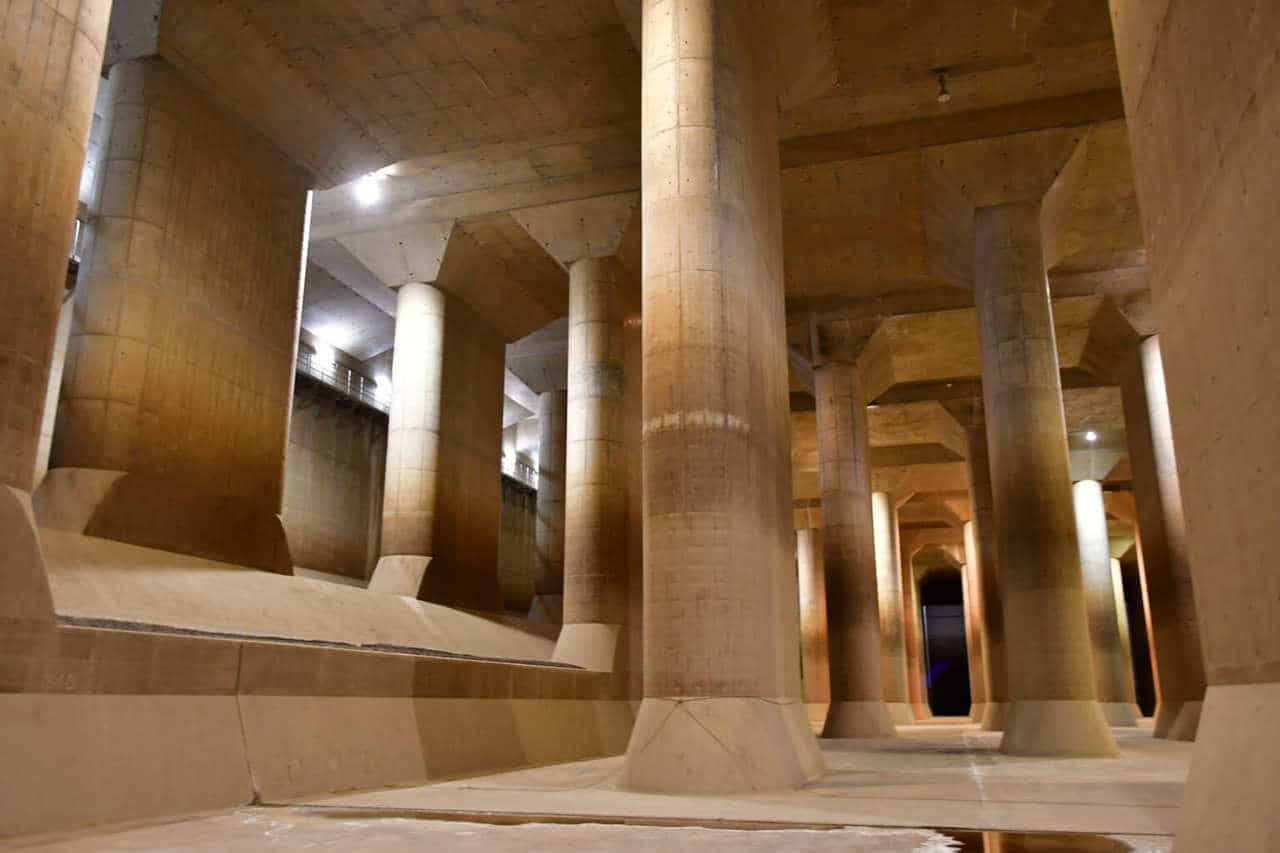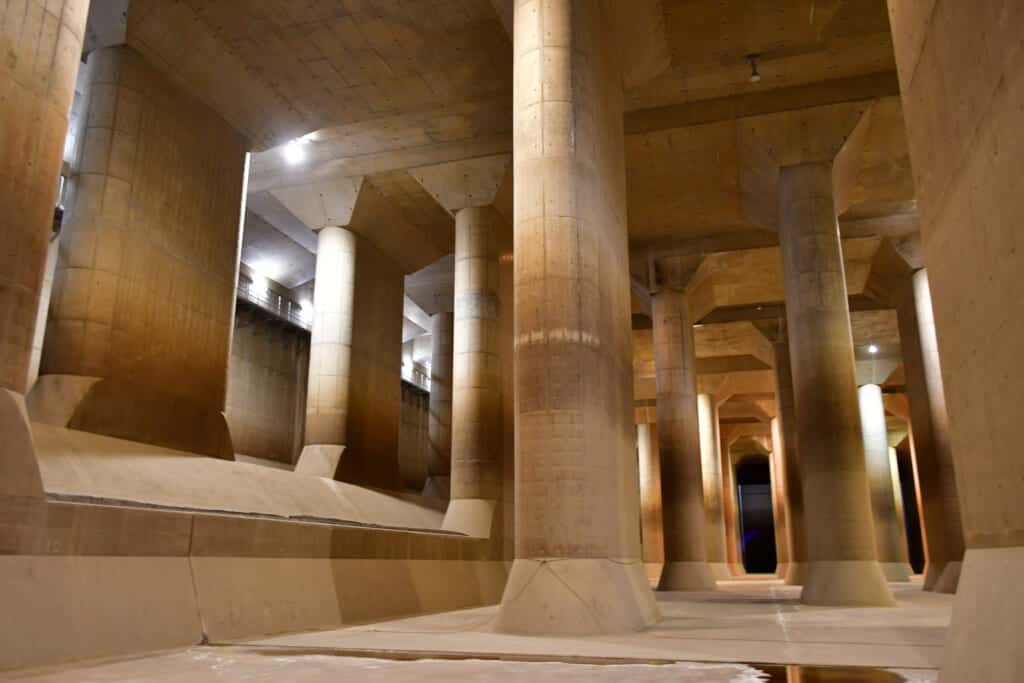 Nagatoro Line Kudari in Chichibu: The closest national park to Tokyo
Saitama's broad appeal comes not only from shopping, food, and entertainment, but also incredible nature; believe it or not, there's a national park here just north of Tokyo. Chichibu National Park (秩父多摩甲斐国立公園) is a favorite for Tokyo day-trippers, so it's absolutely worth a trip if you need an escape from the city.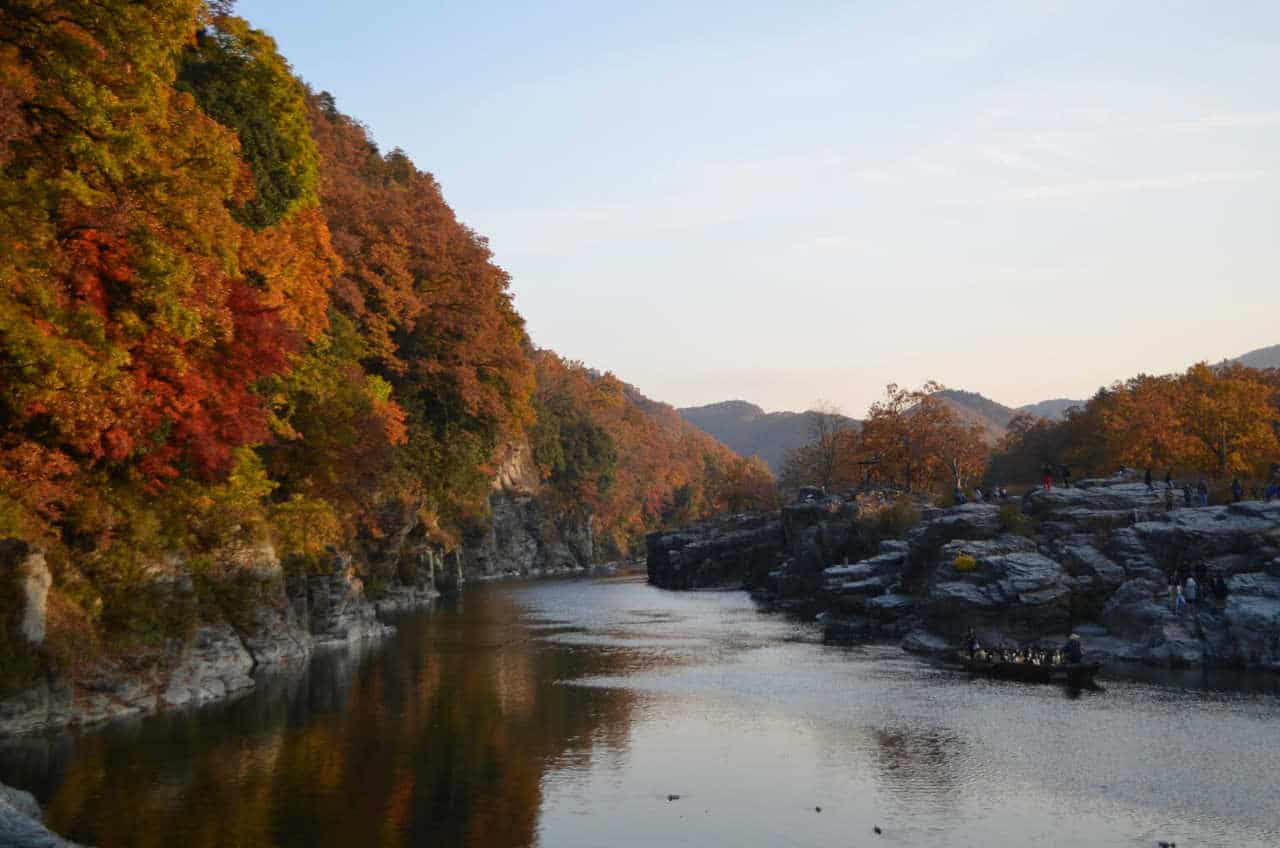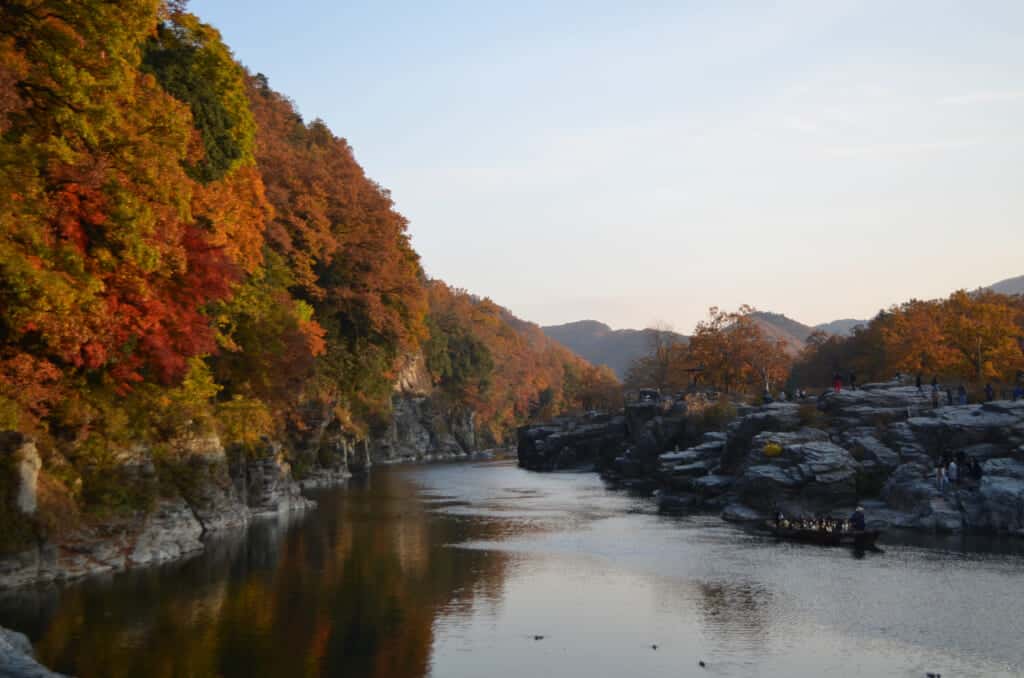 Chichibu National Park has some of the best hiking around, and many people return here as often as they can. There's a lot to unpack in the entire Chichibu area, but if you're only going to make one trip, we recommend a river boating experience in the Nagatoro section of one of Saitama's longest rivers: the Arakawa River. This will give you a small representation of the stunning nature that can be found in Chichibu, but is quite easy to do in a single day, or even half day.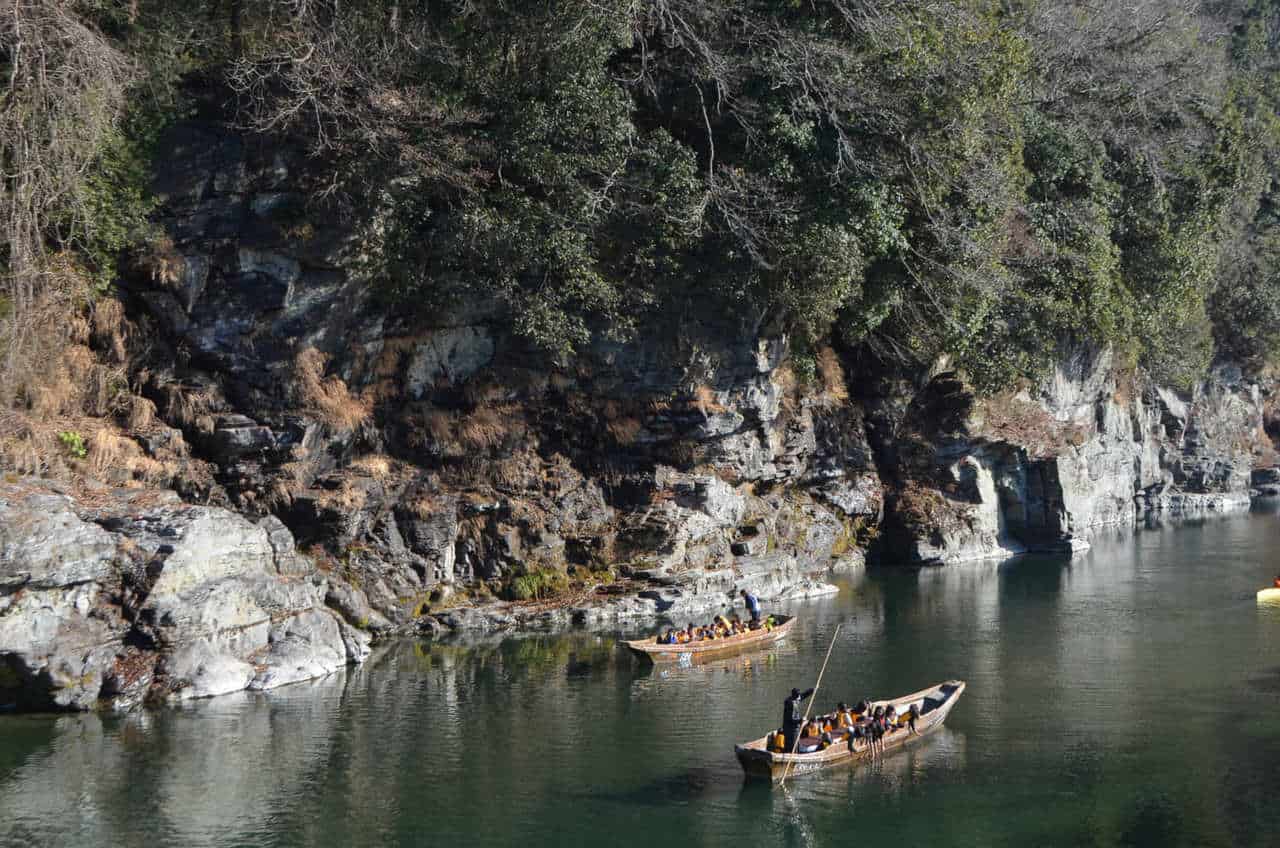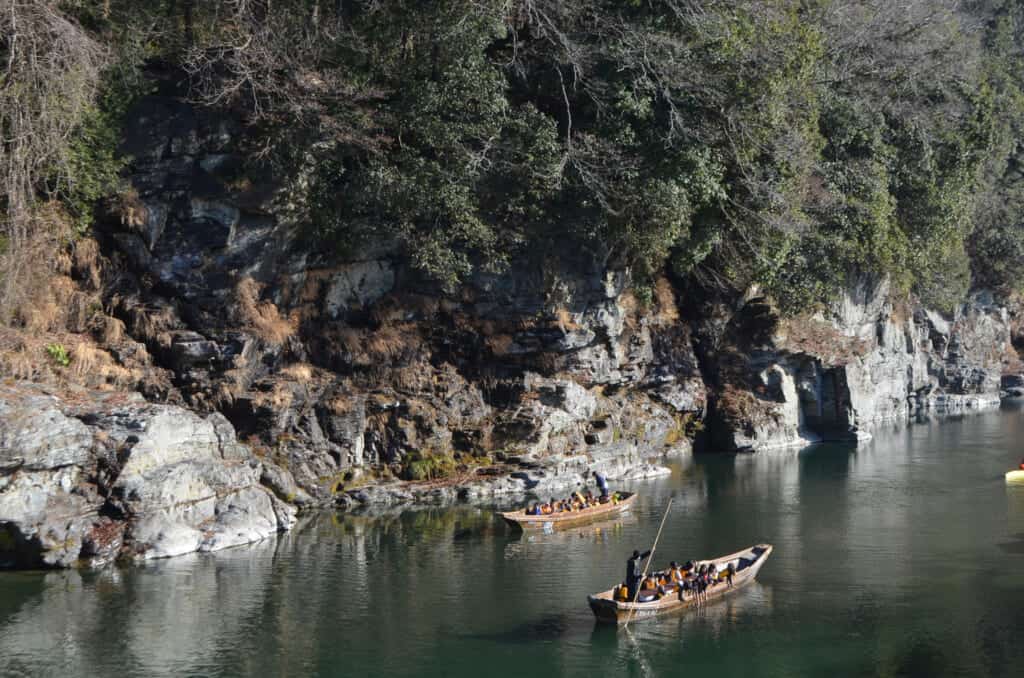 The boats are usually piloted by two boatsmen, one in the back with a large attached oar, and one in front with a long pole to "punt" the boat along. Usually it's a mellow cruise down the scenic river, but sometimes conditions can make it quite exciting! (The boat is large enough that the ride is never really dangerous)
Soka Matsubara: A walk back in time with Japan's beloved classical poet
Saitama is located just above the Tokyo metropolis, and historically was a very important resting point for groups traveling north on foot. There are many places still known as "post towns" where travelers would stay the night to rest and recover before continuing on their journey. Even now, Omiya station (大宮駅) in Saitama is a checkpoint for anyone traveling north of Tokyo on a bullet train, with many major lines passing through it.
Matsuo Basho (松尾 芭蕉) is one of Japan's most famous classical poets, and his most famous work "Oku no Hosomichi" (奥の細道) details his travels on foot from Edo (modern-day Tokyo). His story has inspired many to travel, and his iconic verse resonates with all who seek adventure:
"Every day is a journey, and the journey itself home"
This area of Soka (草加市) in Saitama was his first major stop after leaving the capital of Edo, and the people of the area have commemorated his traveler spirit by preserving a long and beautiful pedestrian path lined with pine trees ("Matsu" is pine in Japanese), known as Soka Matsubara Promenade (草加松原遊歩道). There was a time when the trees' health was at risk during rapid industrialization, but the locals have worked hard to preserve the trees, the spirit of Matsuo Basho, and the spirit of adventuring on foot in Japan. The most picturesque portions of this walk are perhaps between the Hyakutai and Yatate bridges, which truly make you feel as though you are on a journey north off to find the local wonders that await you.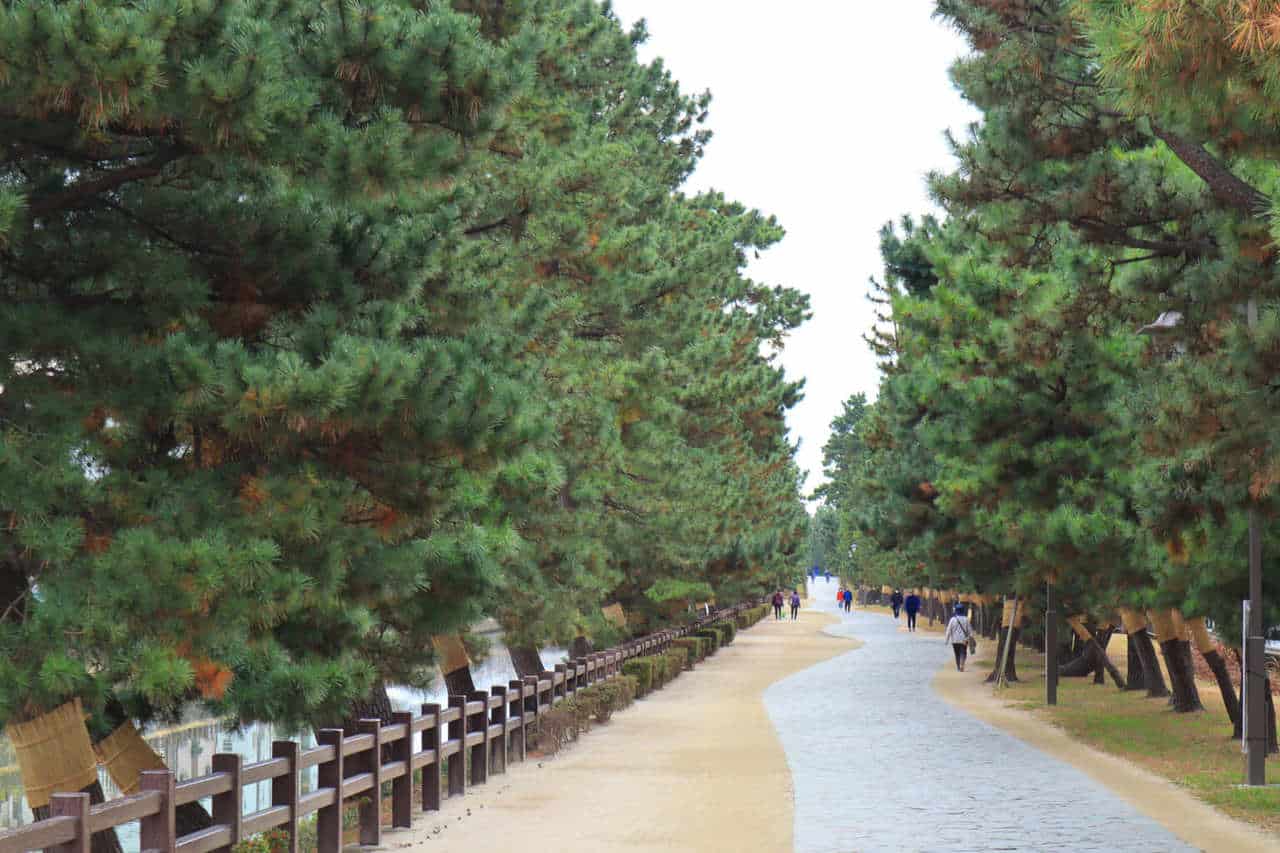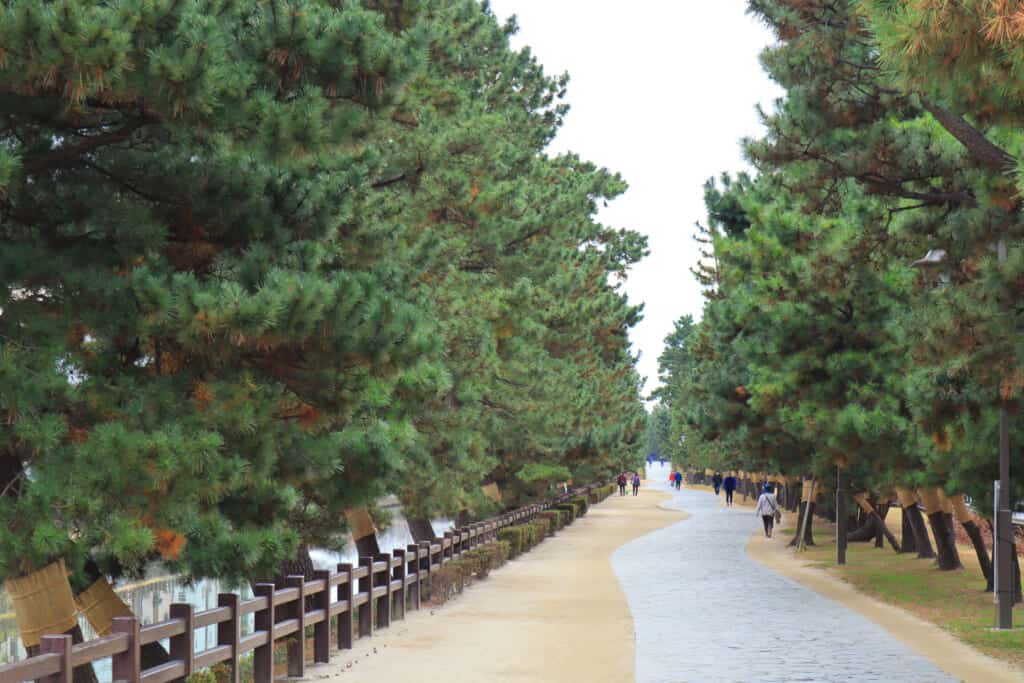 Japanese wonders await in Saitama, and we encourage you to step out of Tokyo, and explore this historically rich area. Check the link below for more ideas!
Japan is so full of things to do, it can be hard to get off the beaten path if you don't know where to start. For something different but close to Tokyo, Saitama has everything you could hope for, from nature, to cuisine, to adventures through history. We have 11 categories to help you find the perfect outing in Saitama to fit your travel style.
Sponsored by Saitama Prefecture