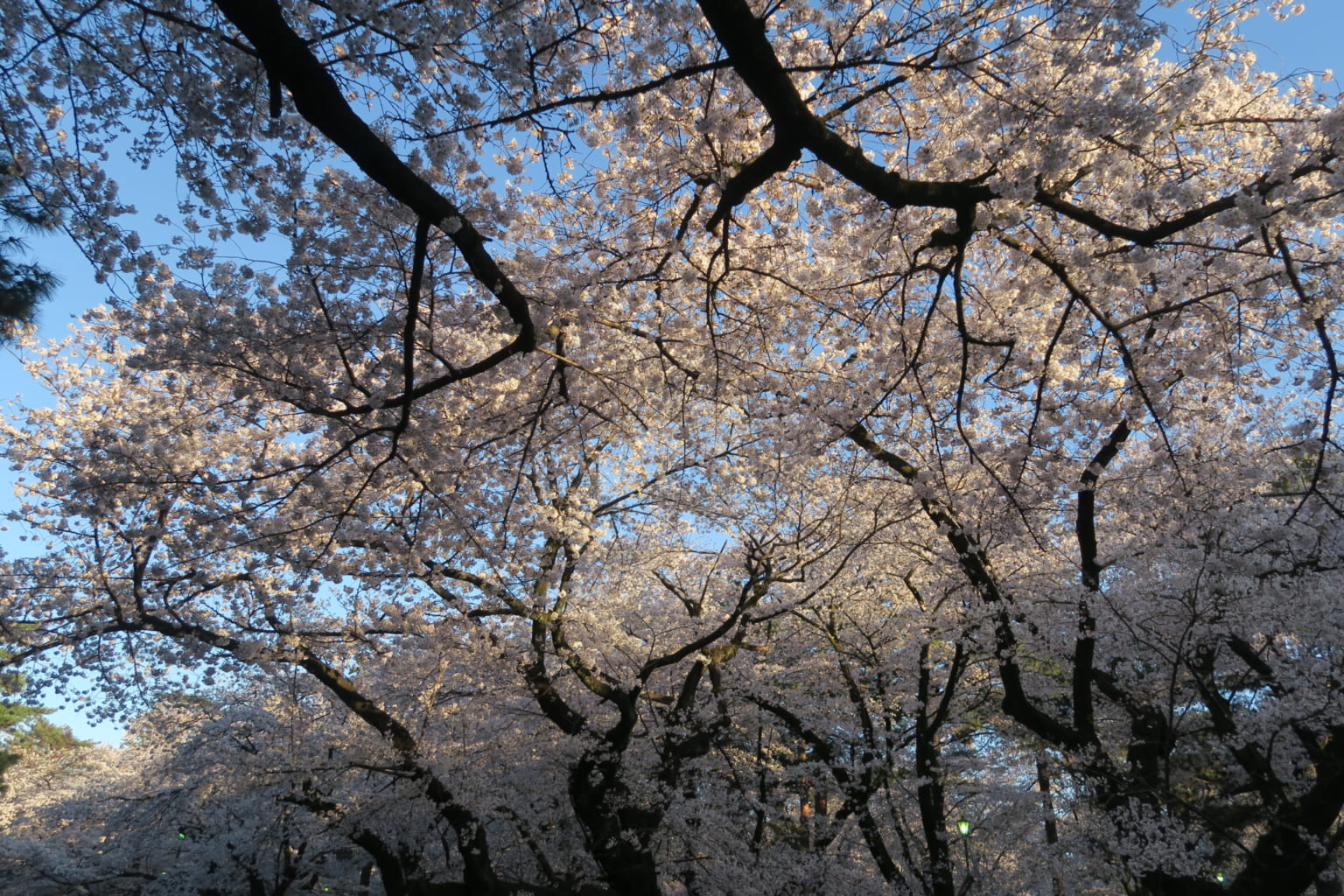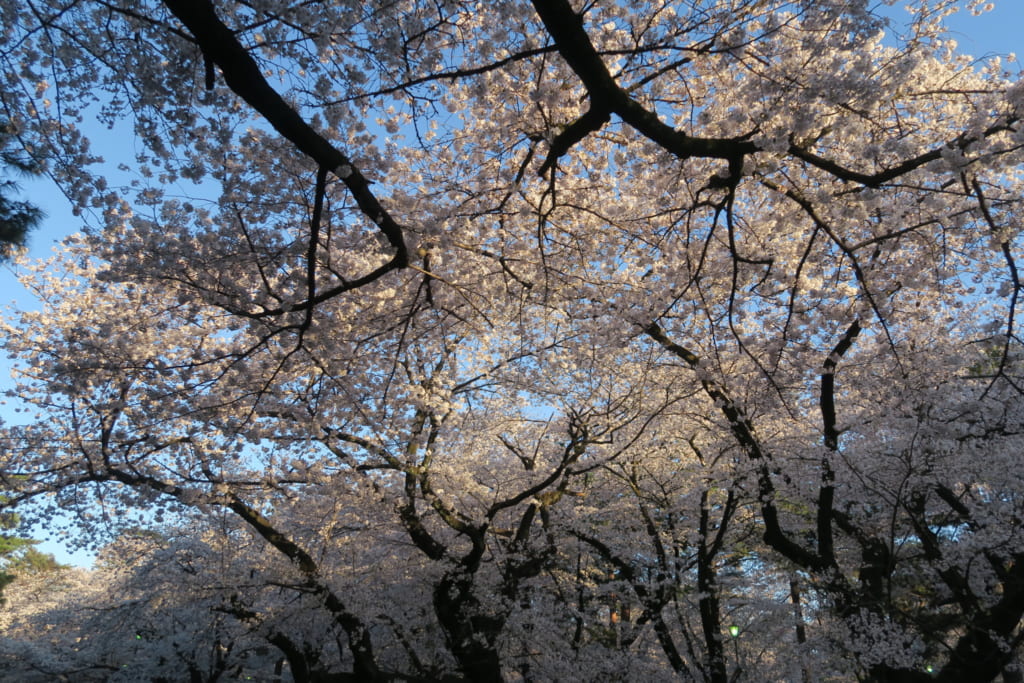 The beauty and elegance of the cherry blossoms (Sakura さくら•桜) in Japan are well known across the globe, drawing crowds of tourists and locals alike every year.
Most people will view the soft pink and white petals in the well-known spots such as Ueno park or Meguro. And, while pictures online promise gorgeous, peaceful scenes bursting with trees full of cherry blossom tufts, the reality is often not quite so serene. Crowds bustle to take photos among seas of picnic mats and drunk salary workers enjoying their version of a hanami (Cherry blossom viewing party はなみ•花見). If that's not for you, then take my advice and visit the cherry blossoms in nearby Saitama instead.
Omiya Park is gorgeous, peaceful and has plenty of space to take incredible photos or simply to enjoy the view. Why not skip Tokyo and explore Omiya Park's incredible display of natural Japanese beauty.
Omiya Park: A Cherry Blossom Paradise near Tokyo
Omiya Park is a local well-kept secret. It attracts visitors from far and wide, but only to those who know about it. This makes Omiya Park not only one of the most gorgeous places to view a whole sky-full of cherry blossoms, but also one of the most serene. Unlike the main tourist areas of Tokyo, you will have no problem placing your picnic mat directly under the sakura trees. In fact, it's likely you won't even be anywhere near anyone else.
Besides viewing the cherry blossoms, be sure to leave enough time to visit some of the other attractions in Omiya Park. This includes a small zoo, Japanese garden, Saitama Museum of History and Folklore, as well as the impressive Hikawa shrine, including torii and vibrant red bridges.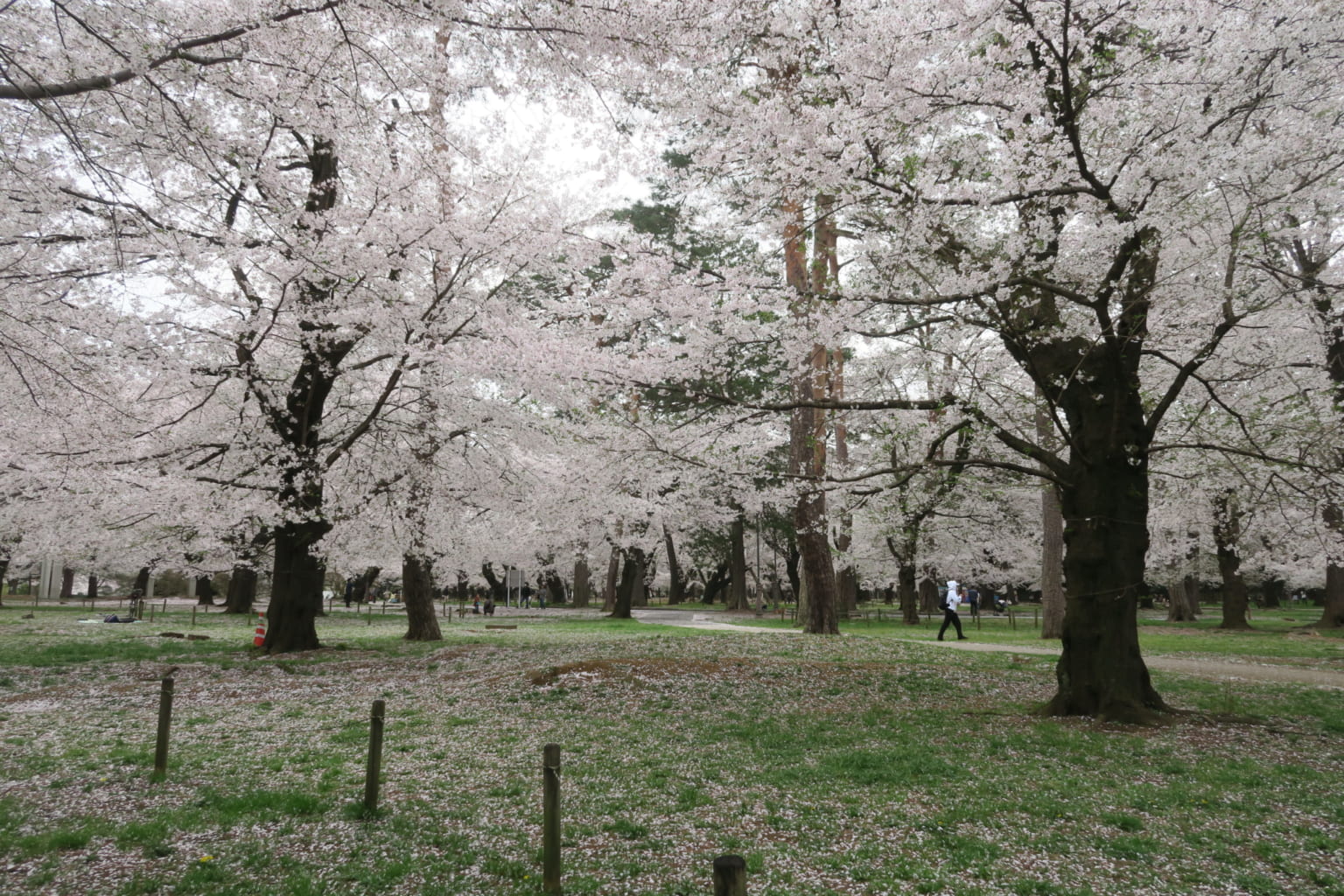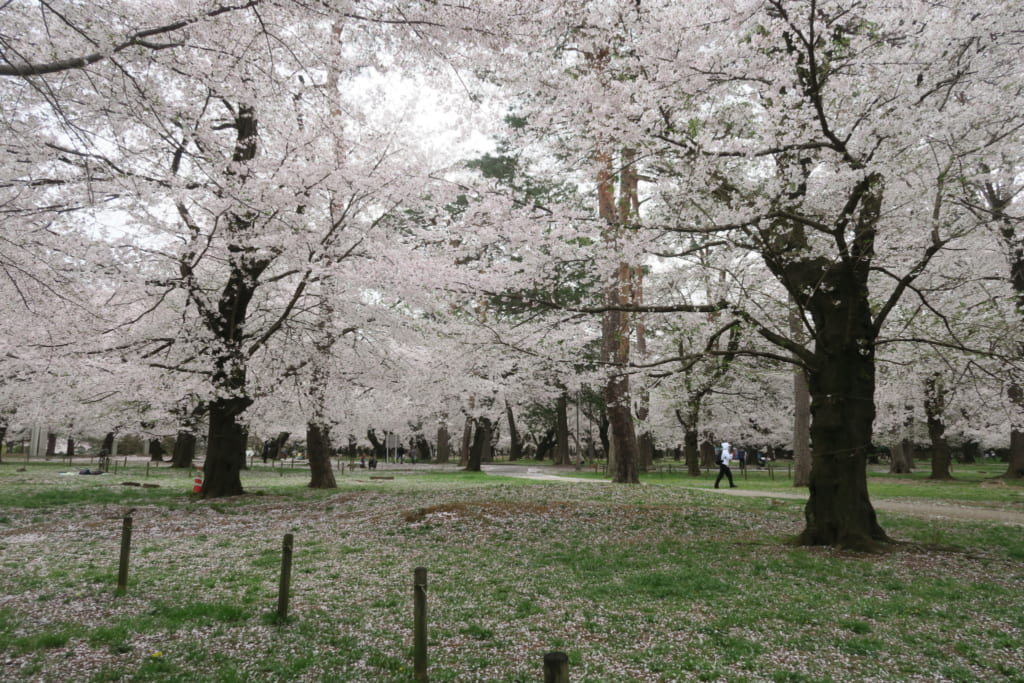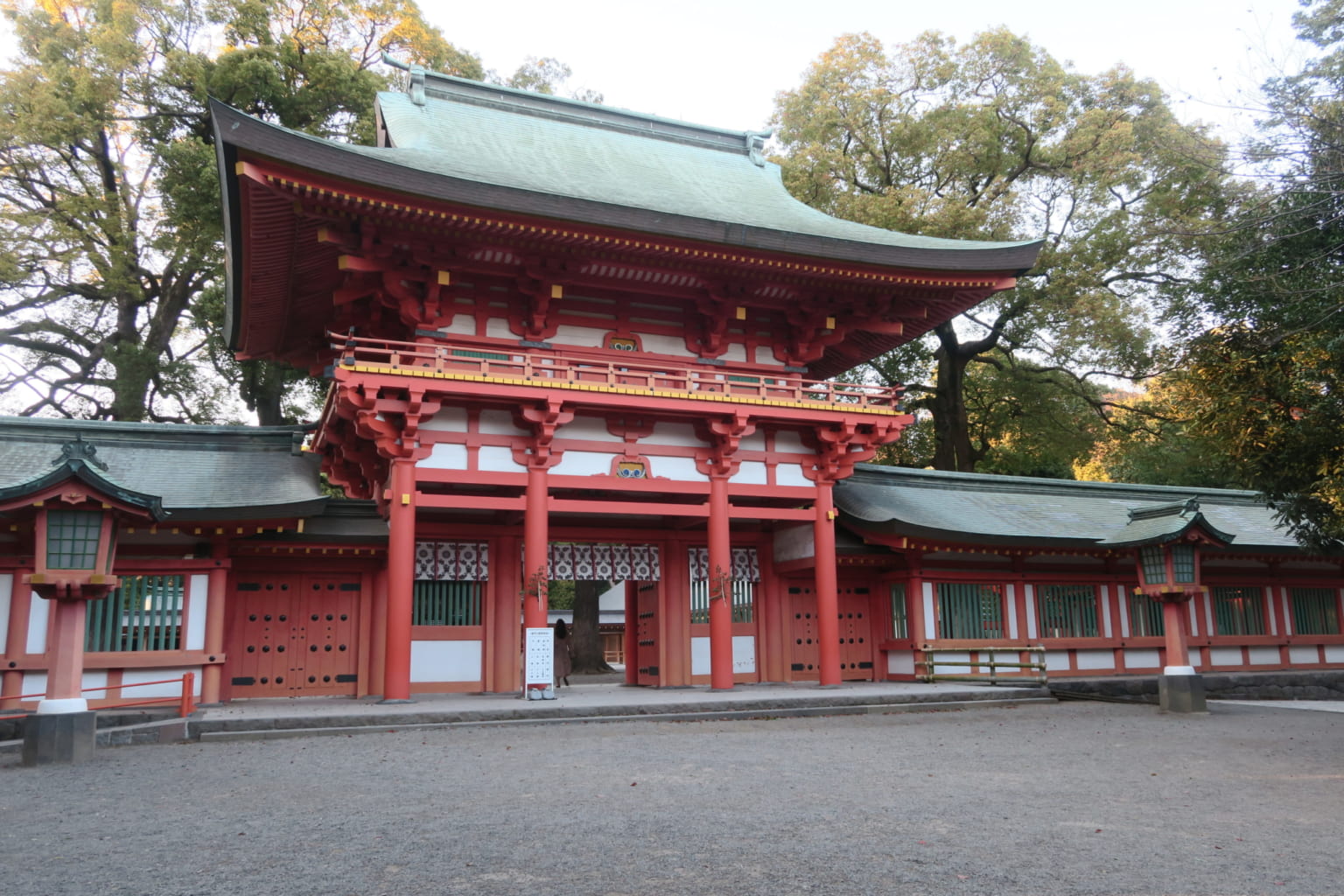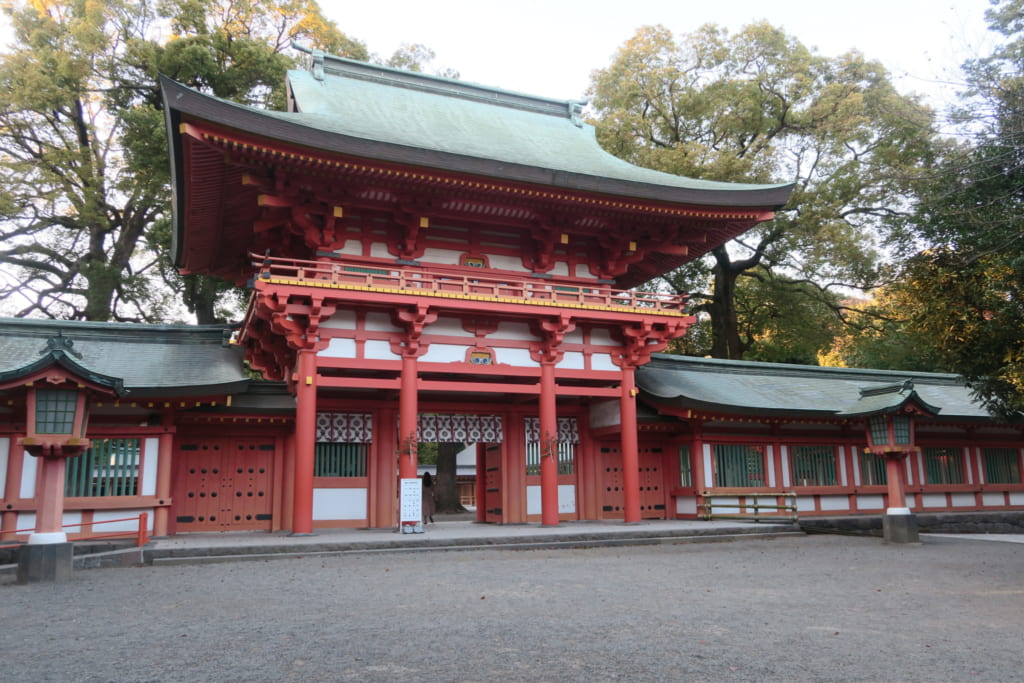 The Cherry Blossoms of Omiya Park
By around the end of March, the pink and white cherry blossoms begin to appear all over the park. The park comes alive with soft bursts of pink petals, cascading over romantic walkways and dipping delicately into the water of Omiya Park's own lake. During this time, many people bring picnics and enjoy hanami 花見, a cherry blossom viewing party, under the trees. With fewer crowds, it makes for a far more relaxing and peaceful time than those famous Tokyo destinations.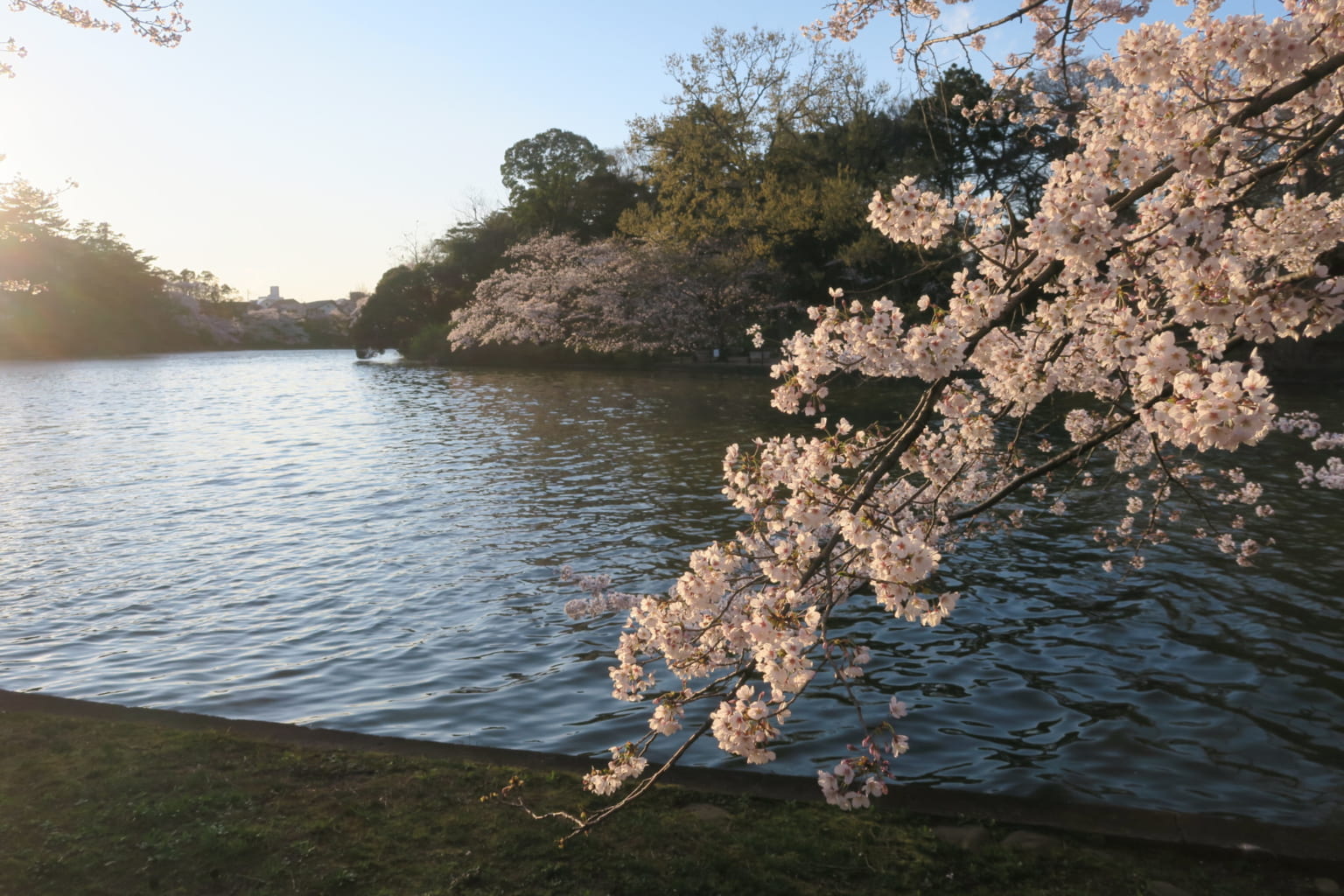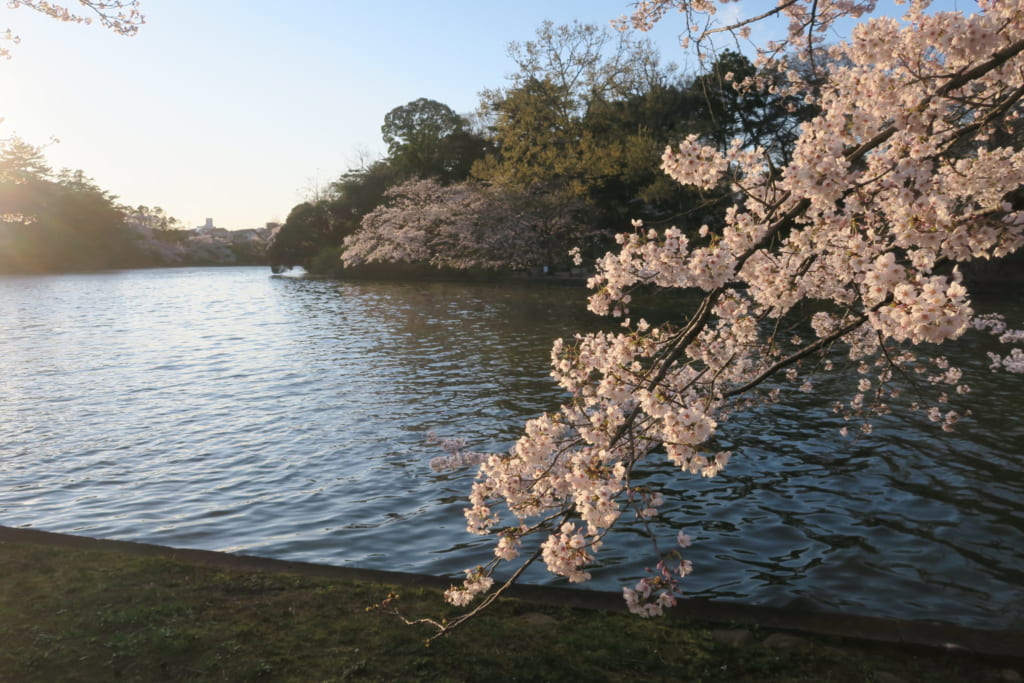 In my opinion, the absolute best time to go to Omiya park for the cherry blossoms is the beginning of April, just when the petals begin their delicate descent to the ground. Sit and relax as the many petals cascade all around you, like a sheet of gentle spring snow.
Less than an Hour From Tokyo
Omiya Station is just over 30 minutes from Shinjuku station by train, and just under 30 minutes from Tokyo station. From Omiya station, it's a gorgeous 10-15 minute walk through the bustling station area to a serene wooded walkway, marked by a large red torii gate, traditional Japanese statues, and large, swaying trees. The walk to the temple and through to the park transports you from modern to traditional Japan. The aroma of the trees alone sends you drifting into a relaxed state. All of these sights are less than an hour away from Tokyo. Alternatively, you could take the Tobu Urban Park line to Kita-Omiya station. The Park is just a 5-minute walk from there.
Buying Picnic Items Near Omiya Station
While there are some locally owned shops near the park including a few delightful cafes and some traditional Japanese snack vendors, there are no convenience stores. During cherry blossom season, there will be a large variety of stalls in the park. You can look forward to the usual yakiniku (grilled meats), takoyaki (octopus in balls of fried batter), yakisoba (grilled noodles), and yes, even the choco-banana. However, I would suggest that you stop at a convenience store near the station if you want to pick up a few extra snacks for your cherry blossom viewing party. You can also pick up a picnic mat at one of the many 100 yen stores near Omiya Station.
Omiya Park in Saitama truly is the perfect place to enjoy the cherry blossoms in Japan. It is peaceful park and a fantastic new place to explore. Be sure to visit Omiya Park's over 1,200 cherry blossom trees in Spring. The cherry blossoms in Saitama are truly something you don't want to miss.