Everyone in Japan, Japanese and tourists alike, are looking forward to enjoying hanami 花見, the admiring of the cherry blossoms which marks the arrival of Spring in Japan. The symbolic importance and charm of the cherry blossom lie in its ephemeral aspect — beauty doesn't last forever — and in the fact that the start of hanami varies year to year. Fortunately, there are some ways to schedule and prepare for a trip to Japan by using the cherry blossom calendar.
Every year, the Japan Meteorological Agency publishes a sakura blossom forecast. The first forecast for the first bloom of 2022 cherry blossoms in Japan has been released in early January; you can already check it to schedule your Spring trip! You can also check information for each region of Japan on this page.
According to a recent online survey, most Japanese see sakura blossoms as the most significant sign of spring. Other answers included changing out their winter wardrobe or starting a new job or school year. I also thought about it and I would call it Spring when the grass starts to grow. For me, it is grass instead of sakura or other flowers, because, in Canada, where I spent a relatively long period of my life, blooming flowers come later, when the snow is gone. So green grass is enough for me!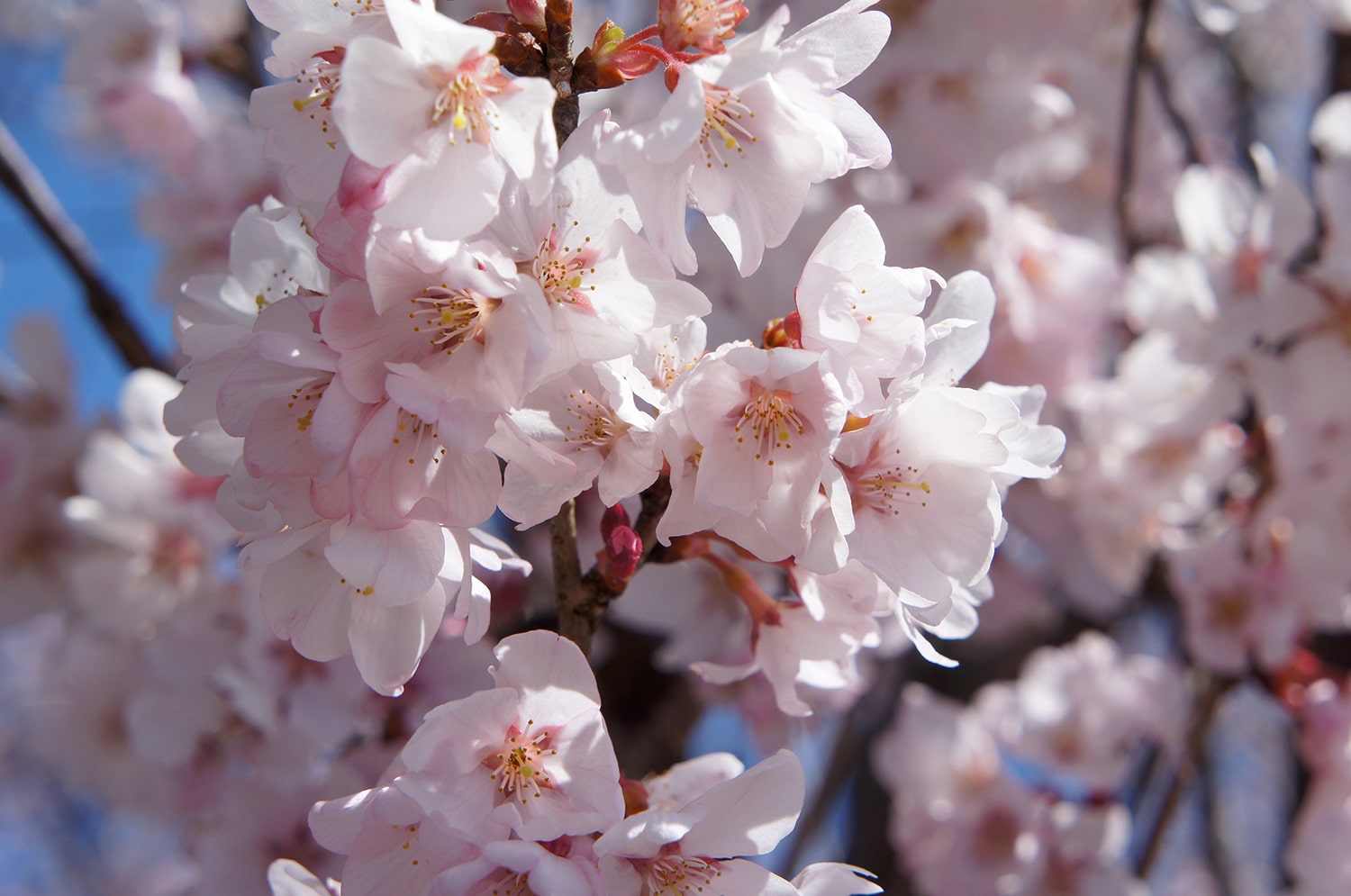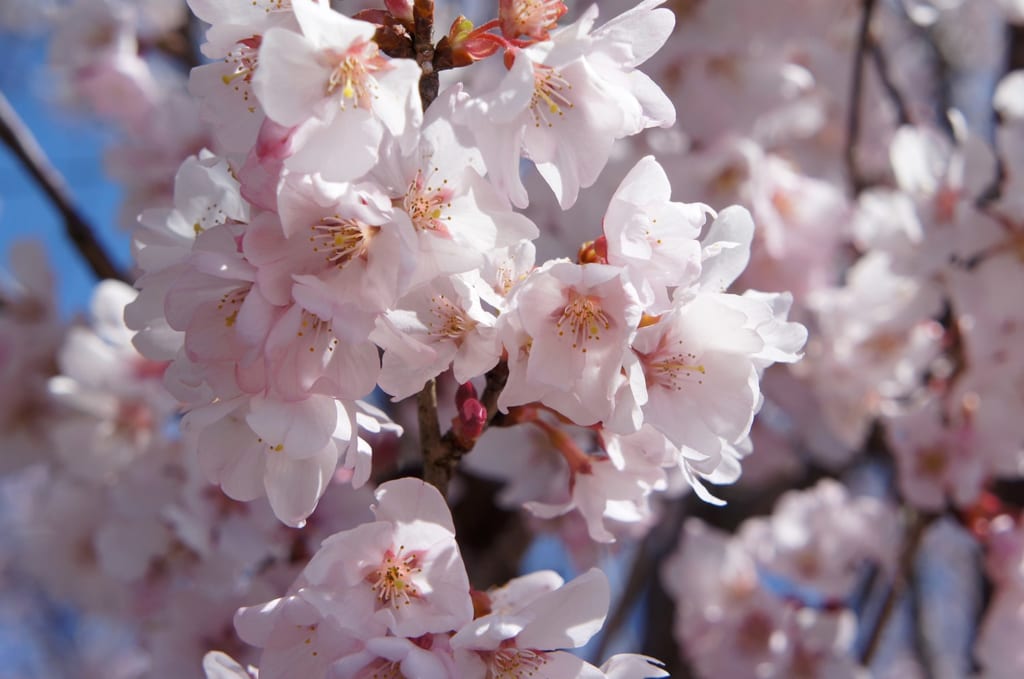 When it comes to sakura, the first thing that comes to mind would be hanami under the canopies of pink and white petals, consuming snacks and beverages. Hanami is more than just viewing flowers, but one huge outdoor party with a romantic colored background!
How To Enjoy Hanami in Public Places
But we are in Japan, and even while partying, people are supposed to be well-mannered. No worries, you can still have fun responsibly. Other than obviously cleaning up after yourself, what other rules should you follow to make hanami enjoyable for everyone?
Rule 1: Don't Walk or Sit on the Sakura Tree Roots
This rule, which is often overlooked, is to not walk or sit on the sakura tree roots. You might think it is fine as long as you don't damage the trees by picking flowers or breaking branches, but sitting or stepping on the roots does unseen damage to the trees. As respect for living things, we should try our best to not come in contact with the trees, whether walking or sitting beneath them.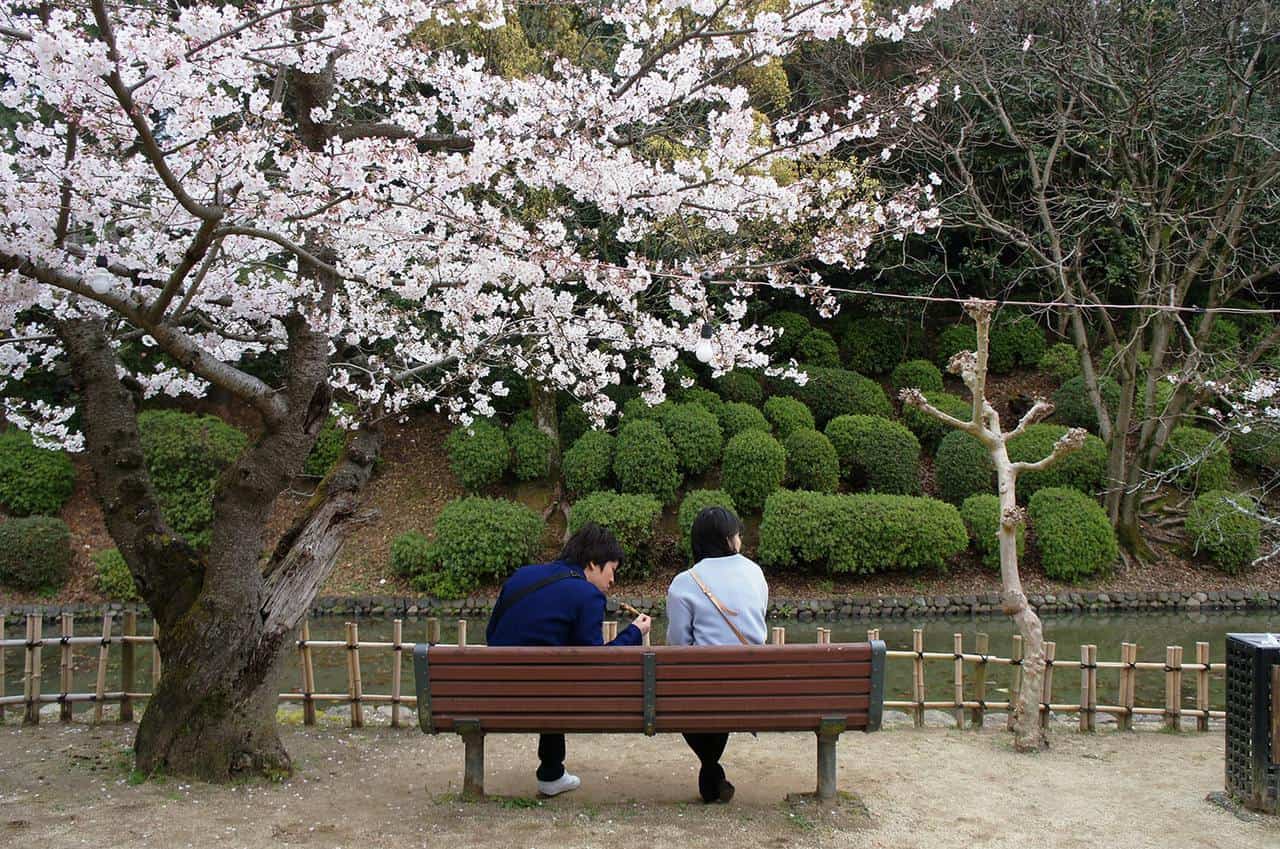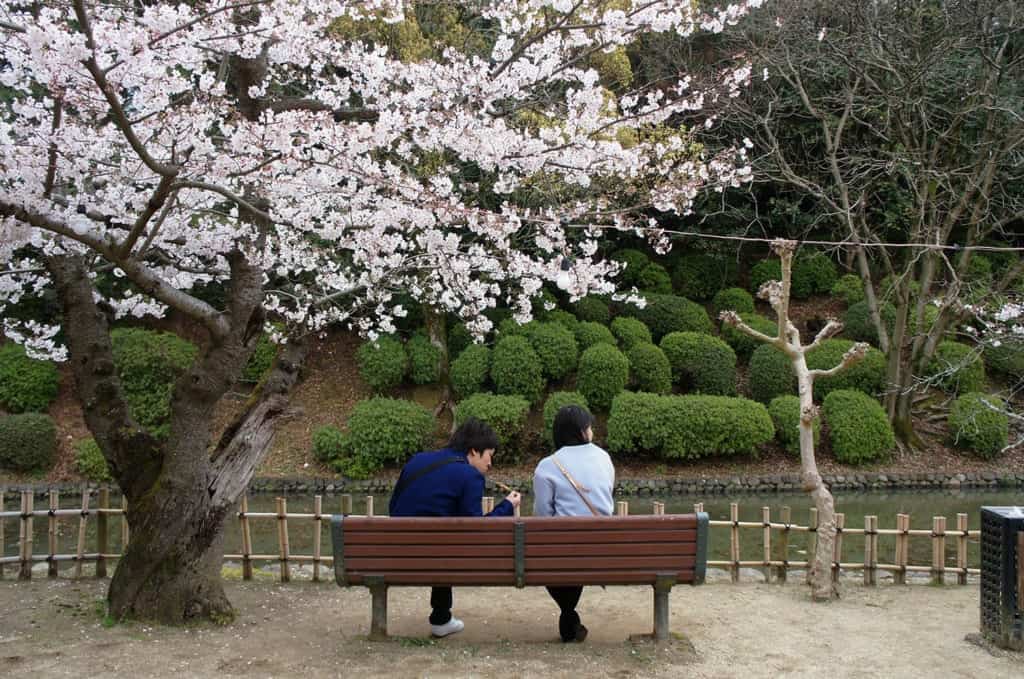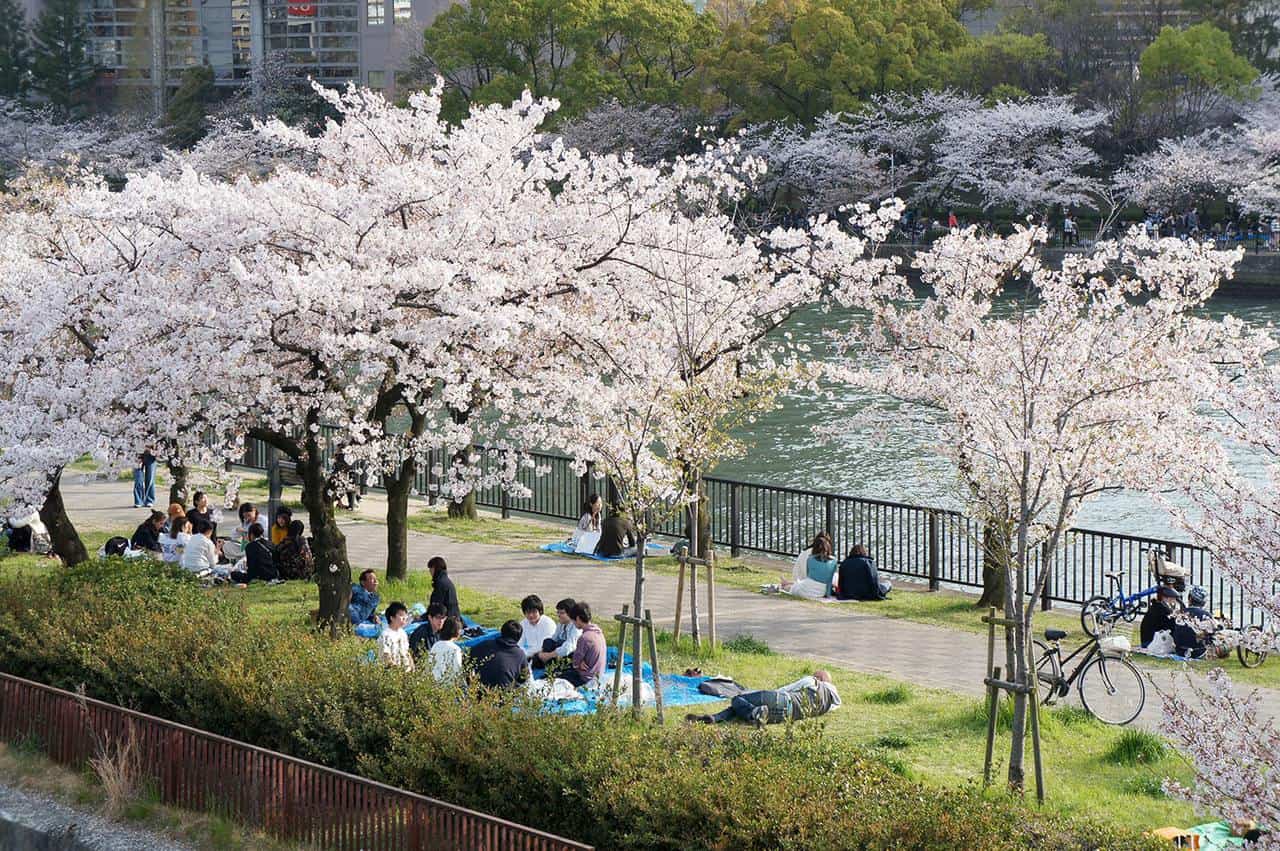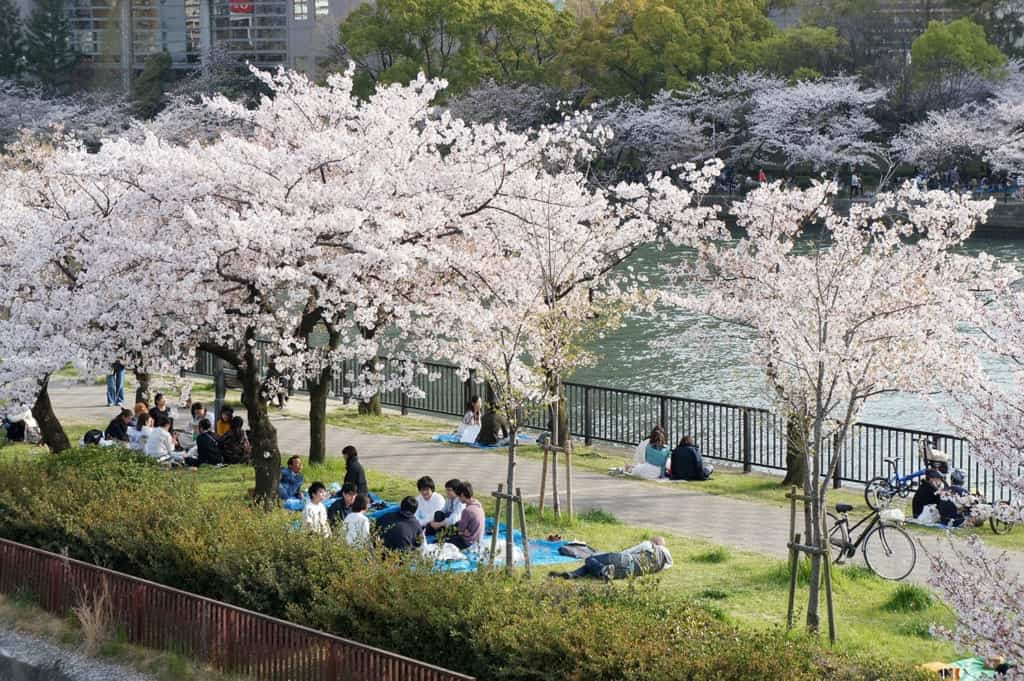 Rule 2: Don't Damage the Trees
Similarly, do not damage the trees by hanging or placing any belongings on the trunks or branches. Even worse, do not deface any surface of a tree. In the news in recent years, it was reported that it was a trend (particularly among tourists) to shake the sakura branches to create a petal shower – for taking selfies! These selfies might have received a few likes, but what became of the flowers that could have remained a little longer for more people to enjoy? Be mindful of others, please!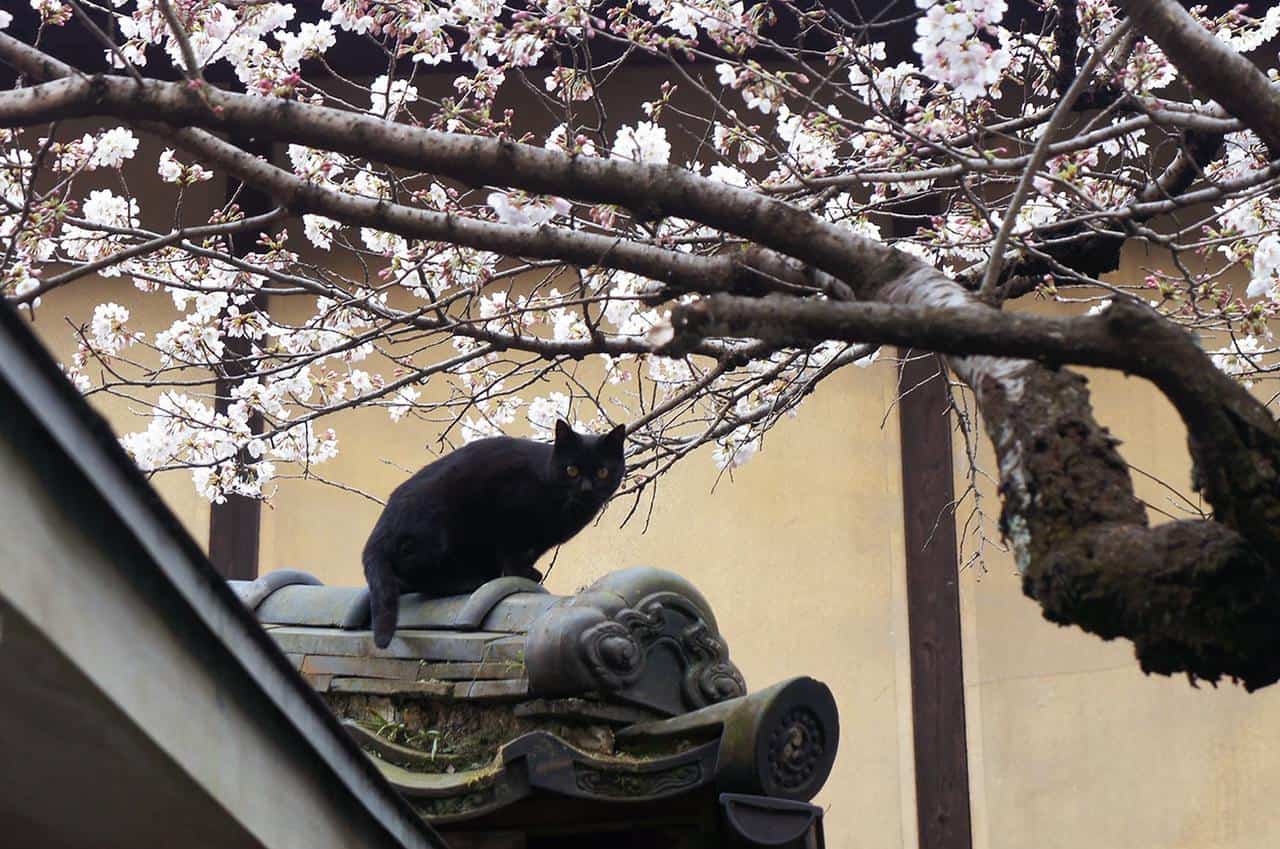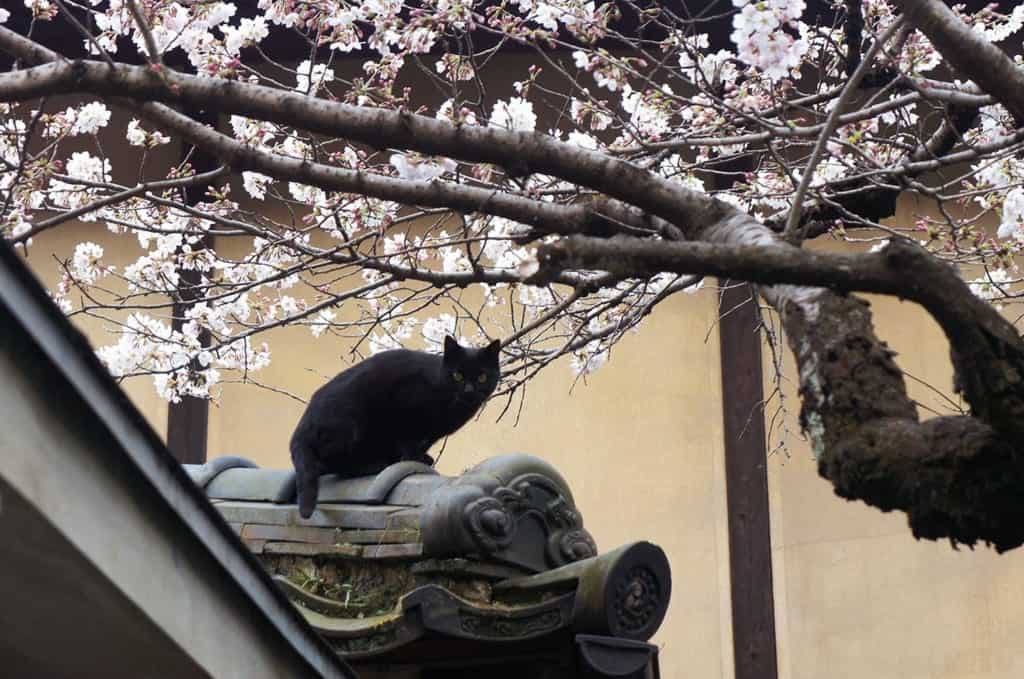 Rule 3: Don't Occupy Prime Hanami Spots for Long Periods of Time
Another news topic recently was young people (university students were showcased) taking turns to occupy spaces for private hanami gatherings, which often started early in the day and lasted for several days in a row. Reserving a space in advance for a larger group is not unreasonable, but occupying a large space for more time than necessary is unfair to others. We don't take all the food at a buffet just because we can, do we?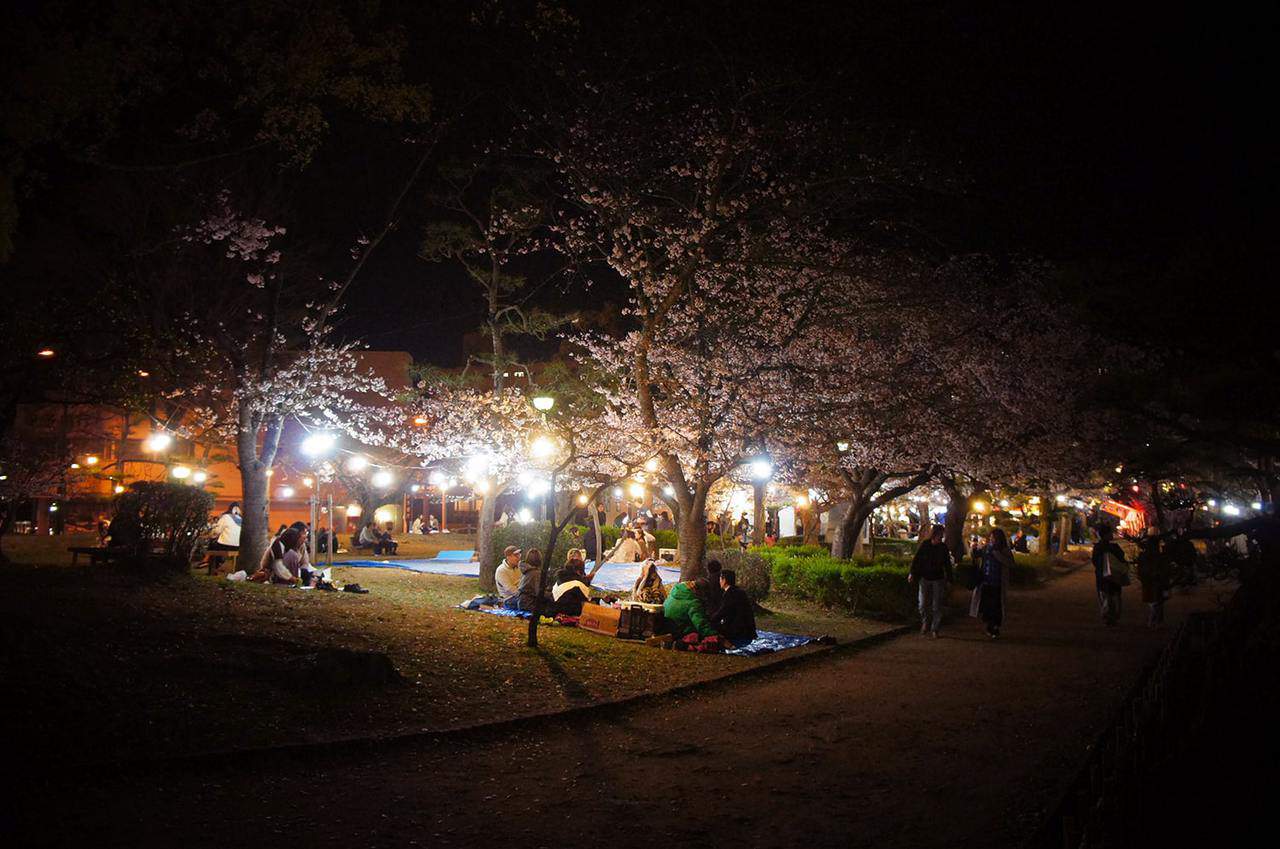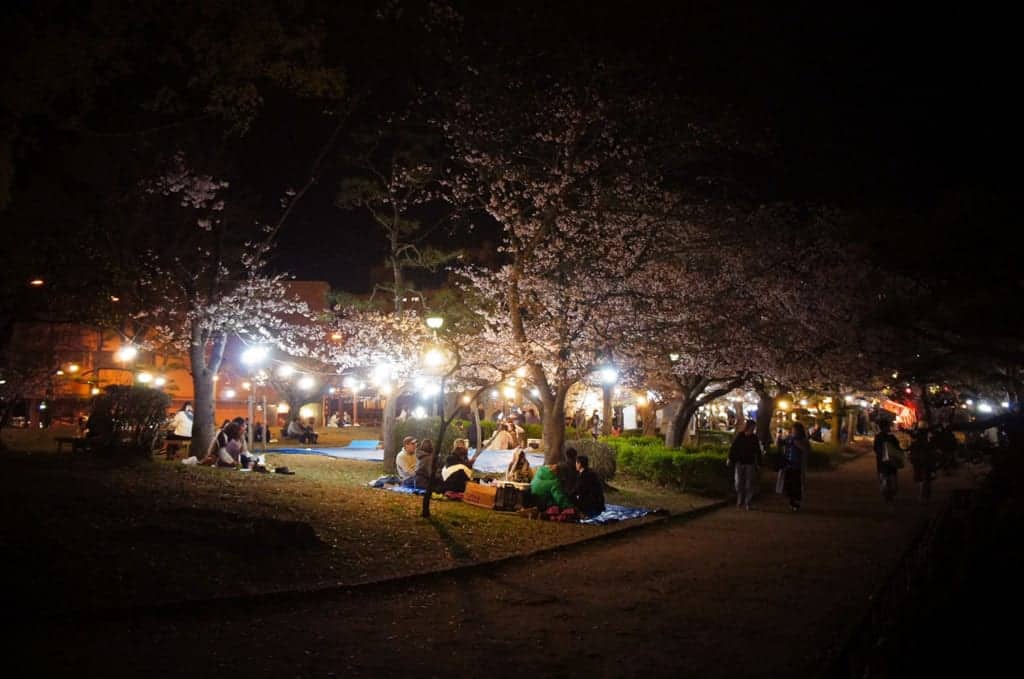 Rule 4: Minimize Your Garbage
Drinking and snacking are some of the main points of hanami, so it is no surprise hanami season generates a lot of garbage. Keep in mind that public areas in Japan rarely provide garbage bins and if they do, they fill up quickly during hanami season. Don't leave a bag of garbage next to an overflowing garbage bin, and don't try to leave a bag of garbage outside of a convenience store. Because, just like the Japanese World Cup fans who made headlines in 2014, the proper way to clean up after yourself in Japan is to bring the trash home. Make sure to recycle accordingly too.
Rule 5: Mind the Noise
Besides the garbage, noise should be minimized during hanami. This is mainly a problem later in the evening when most participants have downed a few drinks. But being outdoors doesn't mean we are free to be as loud as we want; on the contrary, popular hanami sites can be even more crowded than most restaurants. So, no matter how fun the party is, let's try to keep it cool(er).
Rule 6: Don't Take Advantage of Convenience Store Bathrooms
Last but not least, the toilet issue. Like many outdoor events, toilets can get messy when large crowds of people are involved. What's worse, not every hanami site has public restrooms. Washrooms in a nearby convenience store may be an option, but make sure you purchase at least a small item, like a drink or candy, if you want to use their washrooms. Showing courtesy is very important in Japan, even in matters of urgency!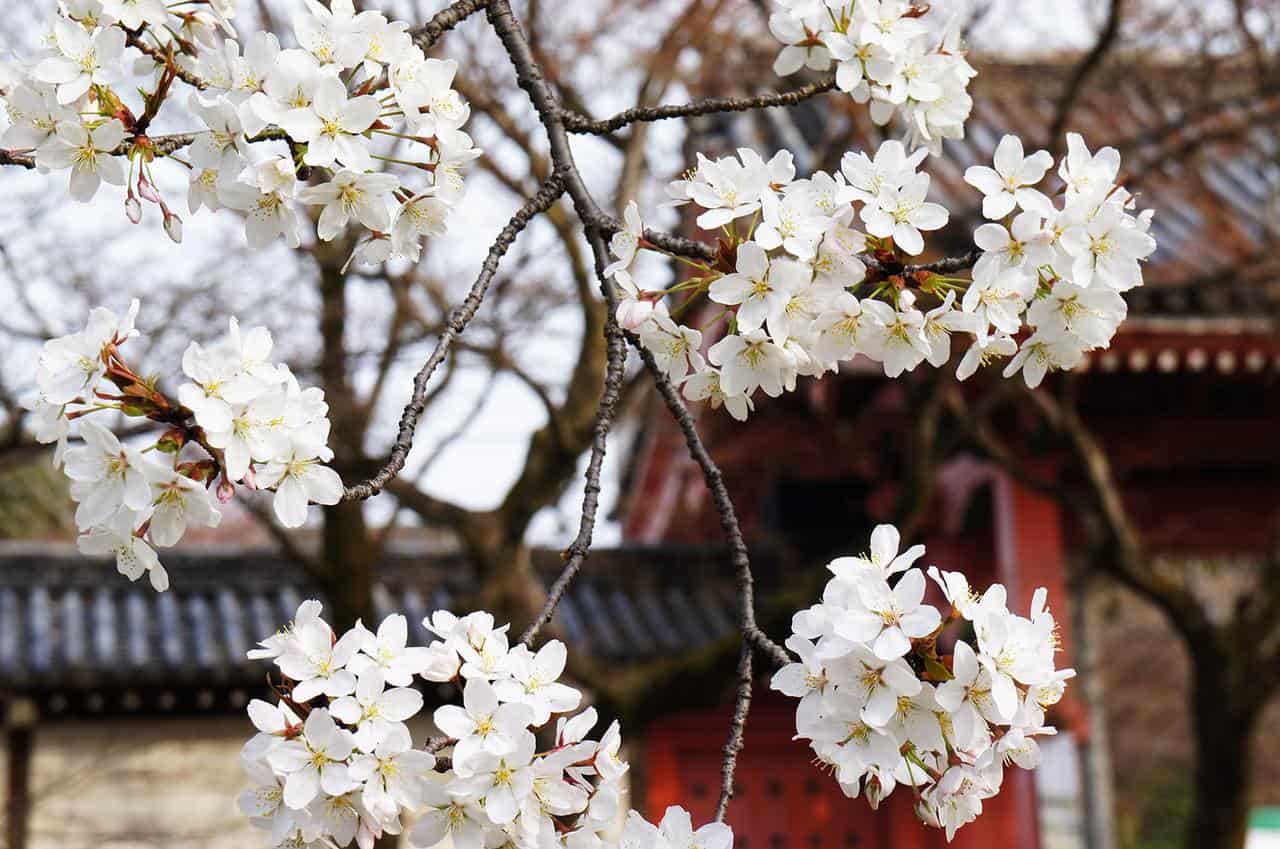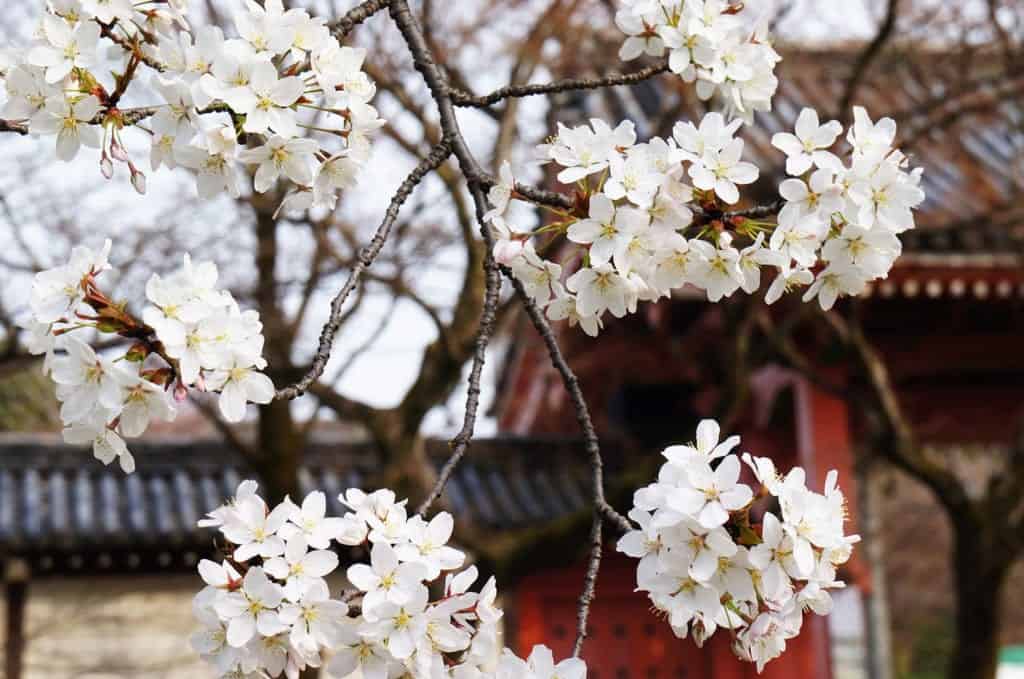 Now that you understand the basic rules of hanami, get a mat, some warm clothes, good food and drinks, and, of course, a group of good friends, and go have a great time. Cheers to sakura and spring!
Photographs by Kelly Nagata, Jo. Hernández, Clémentine, Yvonne.