One of the main reasons behind my visit to Fukui was to get a closer look into the rich history of Japan. So, I listed down all the castles and historical monuments that aroused my interest. Although, due to the shortage of time I could not manage to visit every castle I had put down, but did end up visiting a few of the historical monuments.
Fukui city is the capital city of the Fukui Prefecture. Although it is not a conventional tourist destination, it offers a great experience to every soul touching the soils of this place. The air is fresh and every corner smells of country side and nature. That is what I love the most about this place. Maruoka Castle is a big concrete structure located in northern part of Fukui city which overlooks the city to a large extent as it is located in a small hilltop.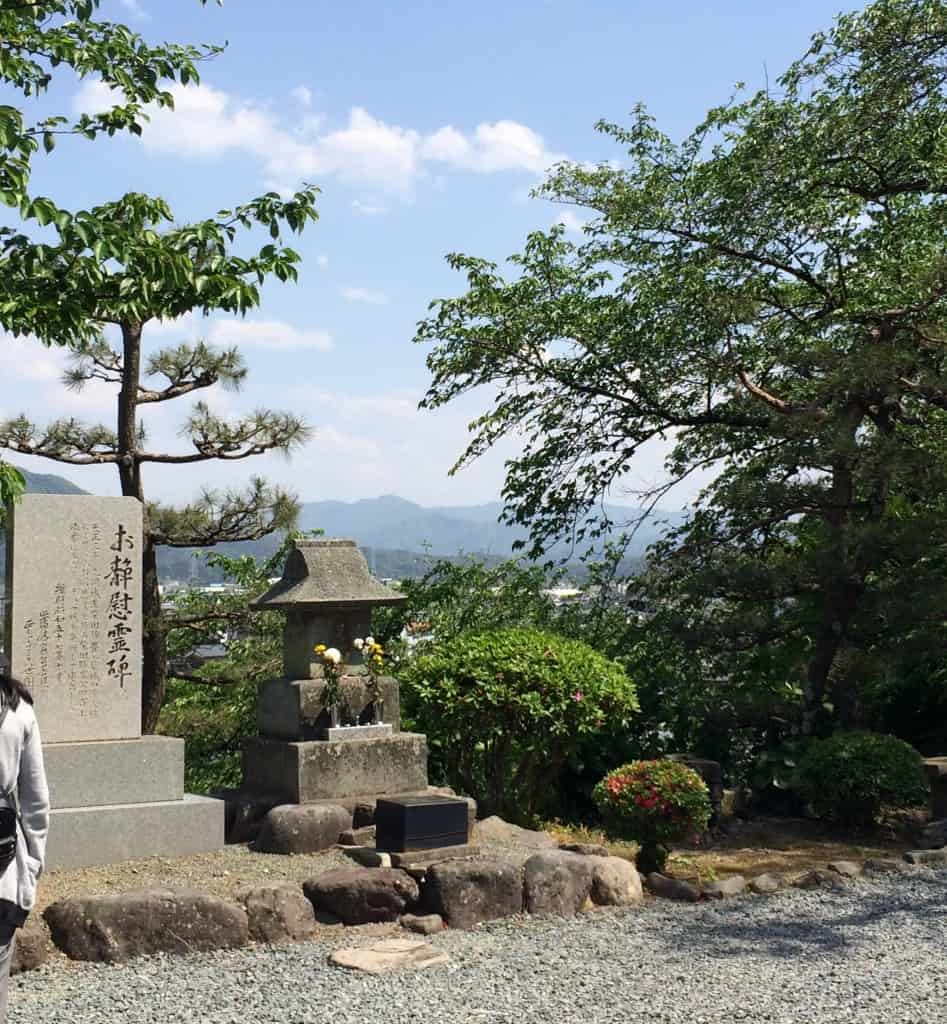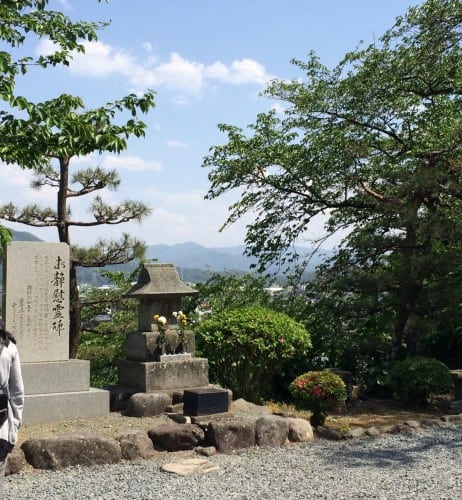 Maruoka was built at a time when there was no machinery available to build such structures. There are huge rocks supporting the castle, and these rocks were all manually structured and aligned to support it. After a series of steep steps, there is a counter where the tickets to the entrance of the castle can be purchased.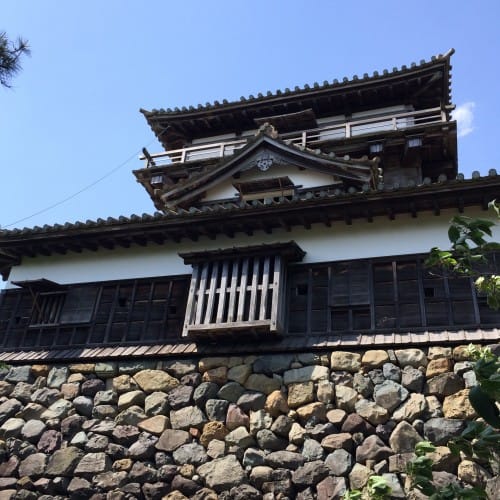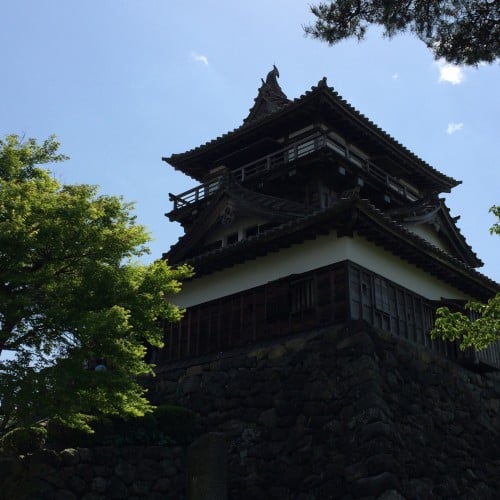 During the weekends there is often a rush of visitors, especially during the peak hours. Parking is cheap or free almost anywhere in Fukui (unlike Tokyo!).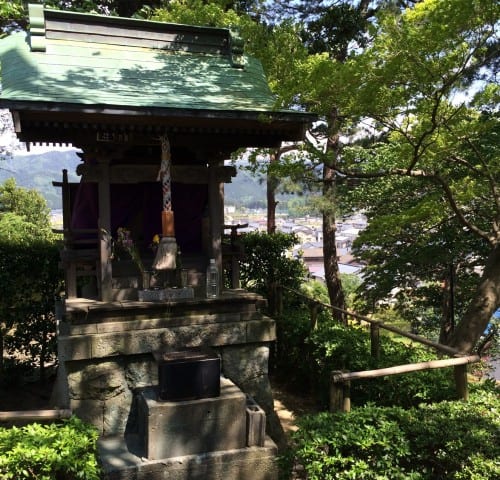 There are another series of steep steps to reach the inside. It may be a difficult ascent for the elderly, but it is worth a wait in the queue and a climb, as the view of the surrounding neighborhood from the castle can really be an enchanting experience.
There is a small park surrounding Maruoka, with different cherry trees which bloom during the cherry blossom season. Luckily for me, I was there just in time to catch up with the Sakura. Every tree was blooming with pink flowers. However, I missed the cherry blossom festival, which is held around April, as I had my flight back to Tokyo. I had heard from my friends who visited the Maruoka during the cherry blossom festival that there were hundreds of lanterns hung in the cherry blossom tree. When I reached the castle, the temperature was soaring. Luckily I found an ice cream shop right in front of the castle entrance.
| | |
| --- | --- |
| Name | Maruoka Castle |
| Category | Castle |
| Address | 1-59 Kasumicho, Maruokacho, Sakai 910-0231, Fukui Prefecture |
| Access | [map]1-59 Kasumicho, Maruokacho, Sakai 910-0231, Fukui Prefecture[/map] |
| Opening Hours | 08:00~17:30 |
| Price Range | 150~300 yen |
| Payment options | Cash |