Tochigi Prefecture (栃木県) is located in Japan's northern Kanto region, only a couple hours by train from Tokyo. Home to a wealth of historical, cultural, and natural attractions, Tochigi Prefecture is a beautiful and diverse region that offers a variety of attractions for all types of tourists, an escape from the hustle and bustle of the city, and a chance to reconnect with nature and traditional Japanese culture. It truly has something for everyone: outdoorsy types will love its parks, gardens, and the vast range of hikes and outdoor activities available, such as exploring Japan's highest lake, Chuzenji. History junkies will be spoilt for choice with many temples, shrines, and designated UNESCO World Heritage Sites such as Nikko Toshogu Shrine. Those looking to relax can soak in one of the many onsen hot spring resorts, such as Tochigi's Oku-Nikko, surrounded by the region's stunning natural landscapes.
Here are some of the best of Tochigi's destinations for those seeking relaxation, spiritual enlightenment, and exploration of its many temples, shrines, and natural wonders.
Explore the Natural Beauty and Cultural Heritage of Nikko and Oku-Nikko
The charming Nikko (日光) area, easily accessible by direct trains from the center of Tokyo, is perhaps the prefecture's most popular tourist destination. Surrounded by stunning mountain ranges and home to numerous temples, shrines, and gardens, Nikko should be the first stop on your Tochigi adventure.
The Golden Gates of Nikko Toshogu Shrine
One of the most popular attractions in the area is the Nikko Toshogu Shrine, a registered UNESCO World Heritage Site and a stunning complex of buildings and gates lavishly adorned with gorgeous carvings. The shrine honors the spirit and houses the grave of Tokugawa Ieyasu, whose family line ruled Japan from 1603 to 1868. Stroll through the beautiful forest surrounding the temple-shrine complex to discover its many buildings; don't miss its stunning five-story pagoda and storehouses, which house five National Treasures and three Important Cultural Properties. Also, keep an eye out for the famous "see no evil, speak no evil, hear no evil" monkeys carved in one of them.
To get to Nikko Toshogu Shrine, take the Tohoku Shinkansen from Tokyo Station to Utsunomiya, then transfer to the JR Nikko line to Nikko Station (110 minutes). You can also take the Tobu Nikko Line from Shinjuku or Asakusa Station (120 minutes) to Tobu Nikko Station. Nikko Toshogu Shrine is a 23-minute walk from JR Nikko Station or a 20-minute walk from Tobu Nikko Station. Alternatively, you can also take a bus from Tobu Nikko or JR Nikko Station.
The Seasonal Beauty of Lake Chuzenji
A bus ride from Tobu Nikko Station will take you to Lake Chuzenji, the largest lake in Tochigi Prefecture. The area's cool climate, at 1,269m above sea level, has made it an internationally popular summer retreat destination since the 19th century. Hiking trails wind their way along its shores, taking you through beautiful woods and lakeside beaches; additionally, you can also spot the former villas of the British and Italian embassies that still stand on its shores.
Lake Chuzenji is a beautiful sight throughout the year. Visit in the spring for spectacular views of cherry blossoms and azaleas and in the autumn for the koyo-meguri tour, which offers stunning views of the changing autumn leaves reflecting on the lake. Boat tours of the lake are also available.
To get to Lake Chuzenji take the bus from Tobu Nikko Station for a 45-minute bus ride to Chuzenji Onsen (中禅寺温泉) bus stop.
National Park Hikes, Hot Springs & Traditional Ryokan Inns at Oku-Nikko
The area comprising Lake Chuzenji, located in the heart of Nikko National Park, goes by the name of Oku-Nikko and is another part of Tochigi Prefecture worth exploring. The marshlands of Senjogahara, the majestic Mt. Nantai, and the breathtaking Kegon Falls, which freeze to a trickle in the coldest months of winter, are just a few of the natural wonders waiting to be discovered in this region. Oku-Nikko is also home to several traditional hot spring retreats and traditional ryokan inns, making it a great place to unwind and relax.
From the Chuzenji Onsen bus stop, Kegon Falls is a 3-minute walk away, the Mt. Nantai hiking route a 12-minute walk away, and Senjogahara a 30-minute bus and walk away.
The Shimazaki Sake Brewery: A One-of-a-Kind Experience for Sake Lovers
If you're a fan of Japanese sake, you won't want to miss the Shimazaki Sake Brewery, located in Nasukarasuyama in Tochigi Prefecture. But what makes this brewery unique? It's simple: they age their signature Azumanishiki sake in a cave on the side of a mountain.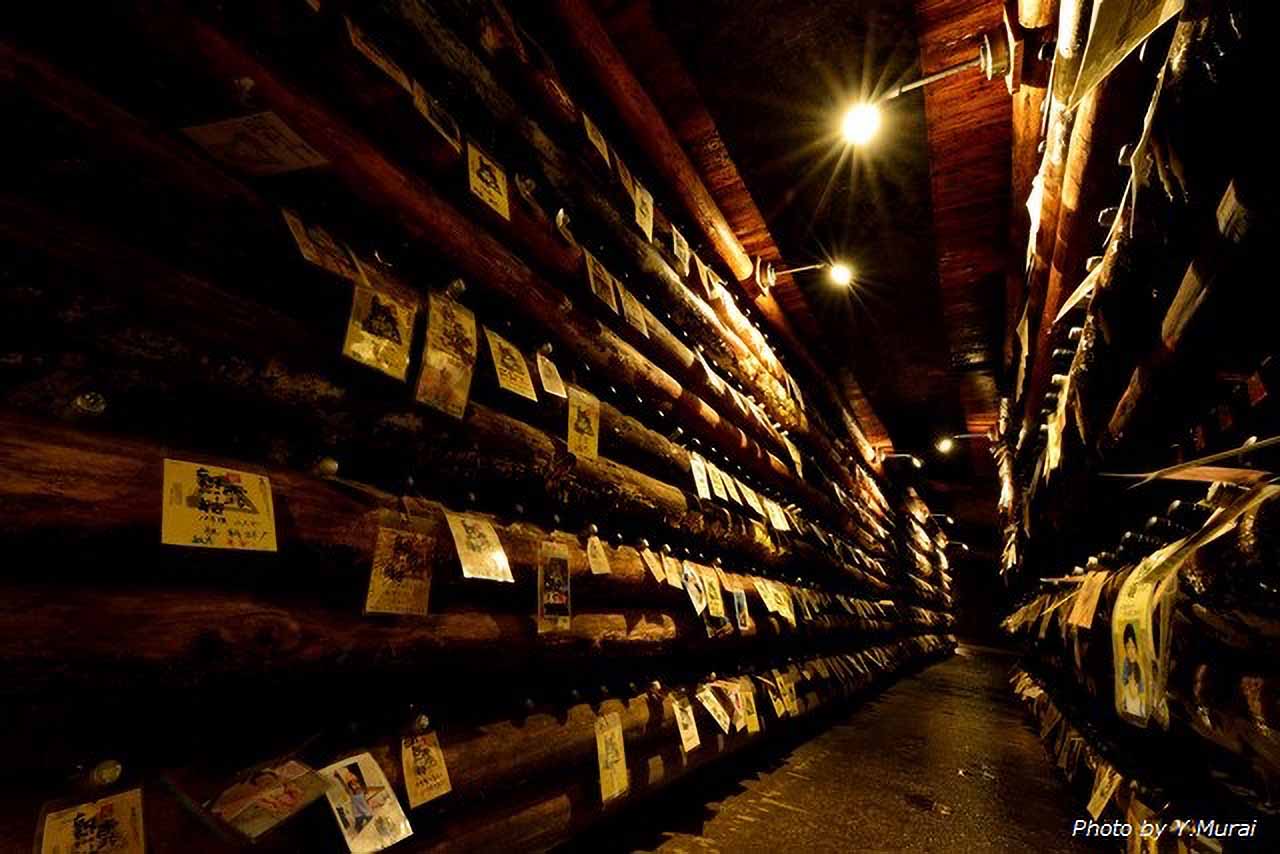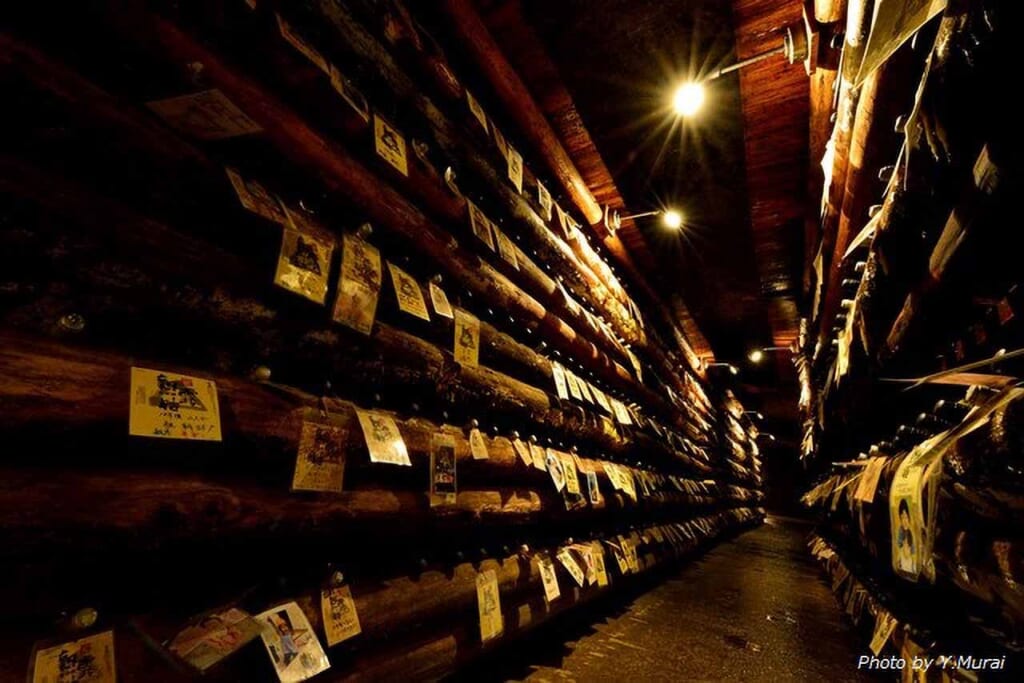 The 600-meter-long cave, dug entirely by hand, provides a unique storage environment that lends the sake an interesting and distinct flavor. Furthermore, the Shimazaki Sake Brewery is housed in a former underground factory built at the end of WWII to manufacture tanks. If you're looking to learn more about the history of their premium sake, the brewery offers tours of the cave for only 200 yen per person (reservations required) and sake tastings in their VIP tasting room.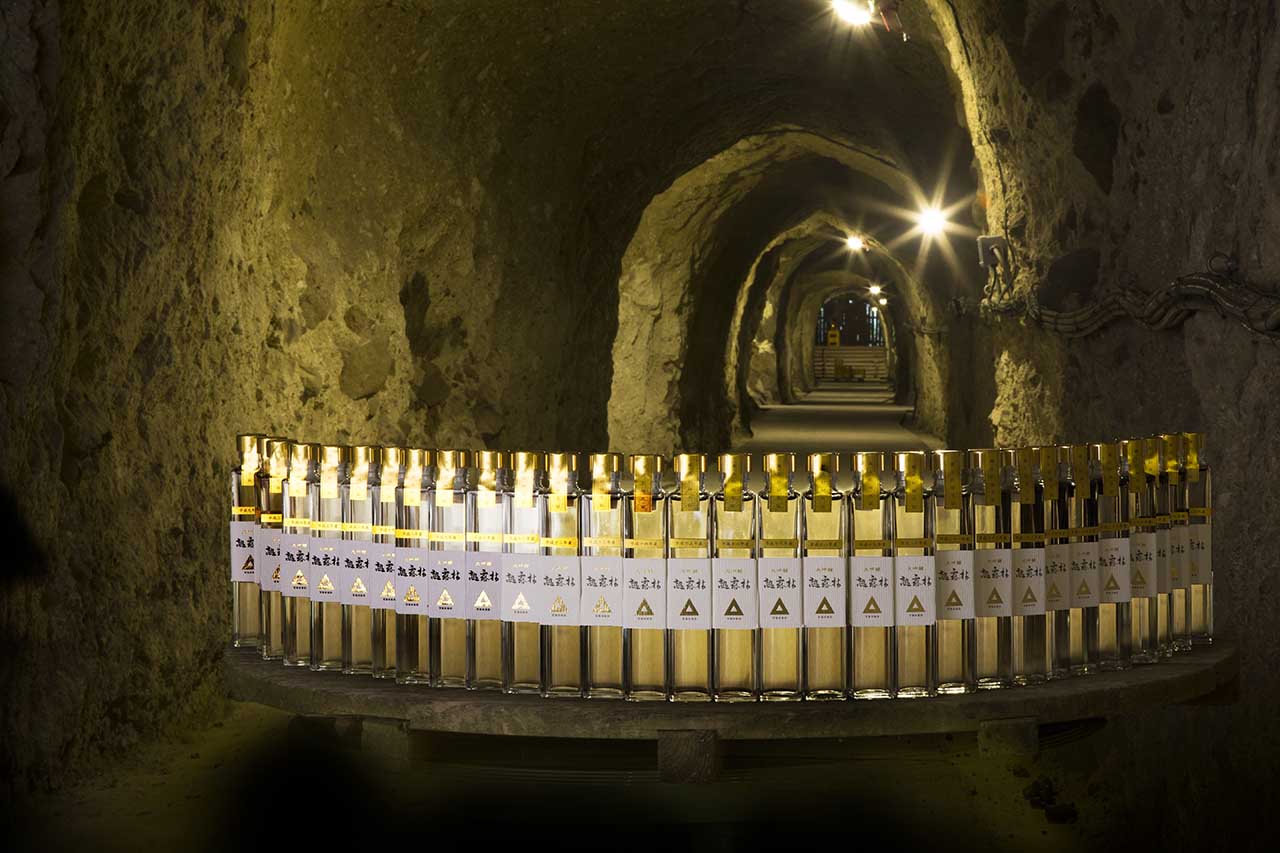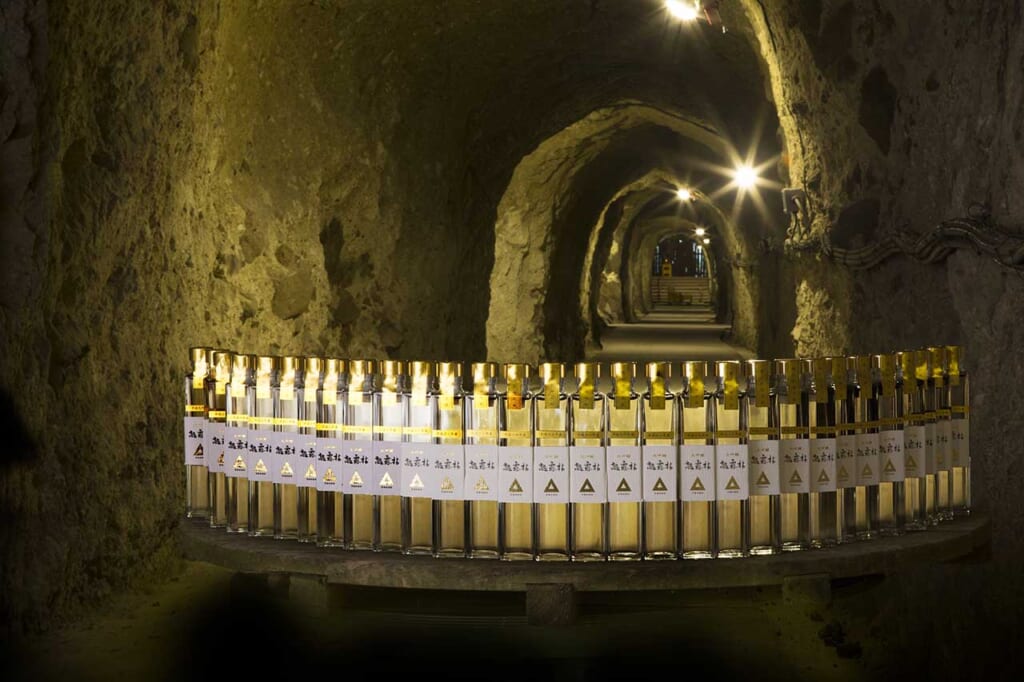 The Shimazaki Sake Brewery is about a 10-minute walk from the Karasuyama Station on the JR Karasuyama Line. The distance from the Shimazaki Sake Brewery to the cave is approximately 10 minutes by car or 20 by bicycle. The brewery offers a free bicycle rental service.
Discover Tochigi Prefecture's Traditional Crafts: The Kanuma-Kumiko Woodwork
Tochigi Prefecture is known for its diverse traditional crafts, including textiles, pottery, metalwork, and woodwork.
Kanuma-Kumiko is a traditional Japanese woodworking handicraft passed down through generations in Kanuma City (鹿沼市), adjacent to Utsunomiya in Tochigi Prefecture. This lovely and intricate craft involves carefully crossing and interlocking wooden bars to create elaborate patterns and designs. The process uses no nails or metal pieces, and the wooden parts are held together by adjusting the grooves and angles. The Kanuma-Kumiko craft originated with the construction of the Nikko Toshogu Shrine; wooden artisans from all over the country gathered here, and the skill and craftsmanship required to build the shrine were later passed down to the Kanuma people. Kanuma-Kumiko then spread throughout the region. Now, it is recognized as one of Tochigi Prefecture's most prominent traditional crafts.
Kanuma-Kumiko handiwork is now considered the ultimate luxury for decorating Japanese-style interiors. The sophisticated patterns and designs created by the wooden bars are truly unique, and the handcrafted process is something Japan can be proud of displaying to the rest of the world.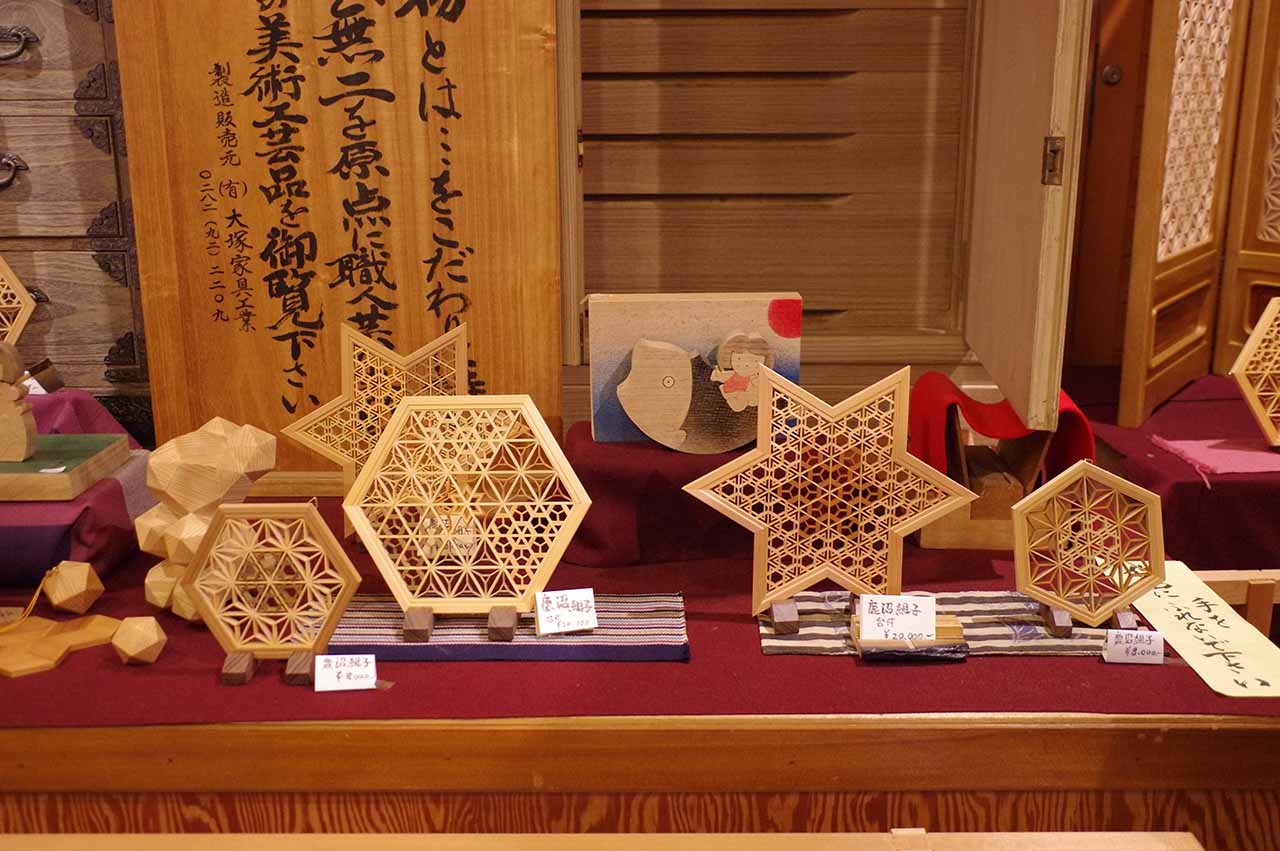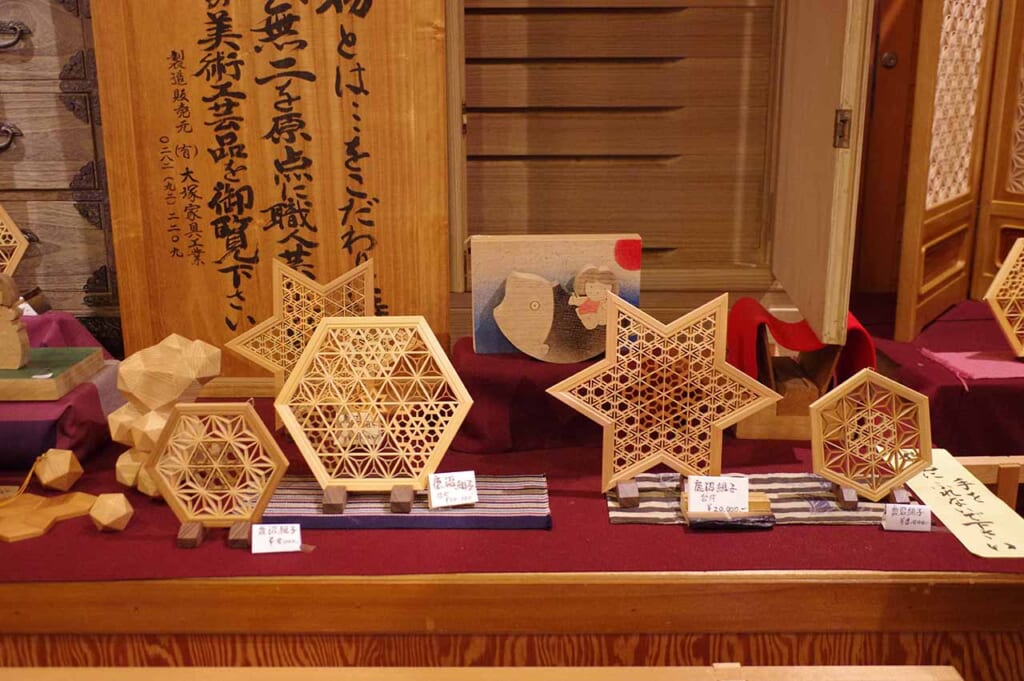 If you want to learn more about this traditional craft, we recommend visiting the Kinofurusato Gallery of Traditional Arts and Crafts in Kanuma. Here, you can make your own coaster while learning about the techniques and designs used in Kanuma-Kumiko. It's a fantastic chance to immerse yourself in traditional Japanese woodworking and see firsthand the incredible skill and craftsmanship that goes into this one-of-a-kind art form. The workshop costs 1,500 yen and includes all the necessary materials.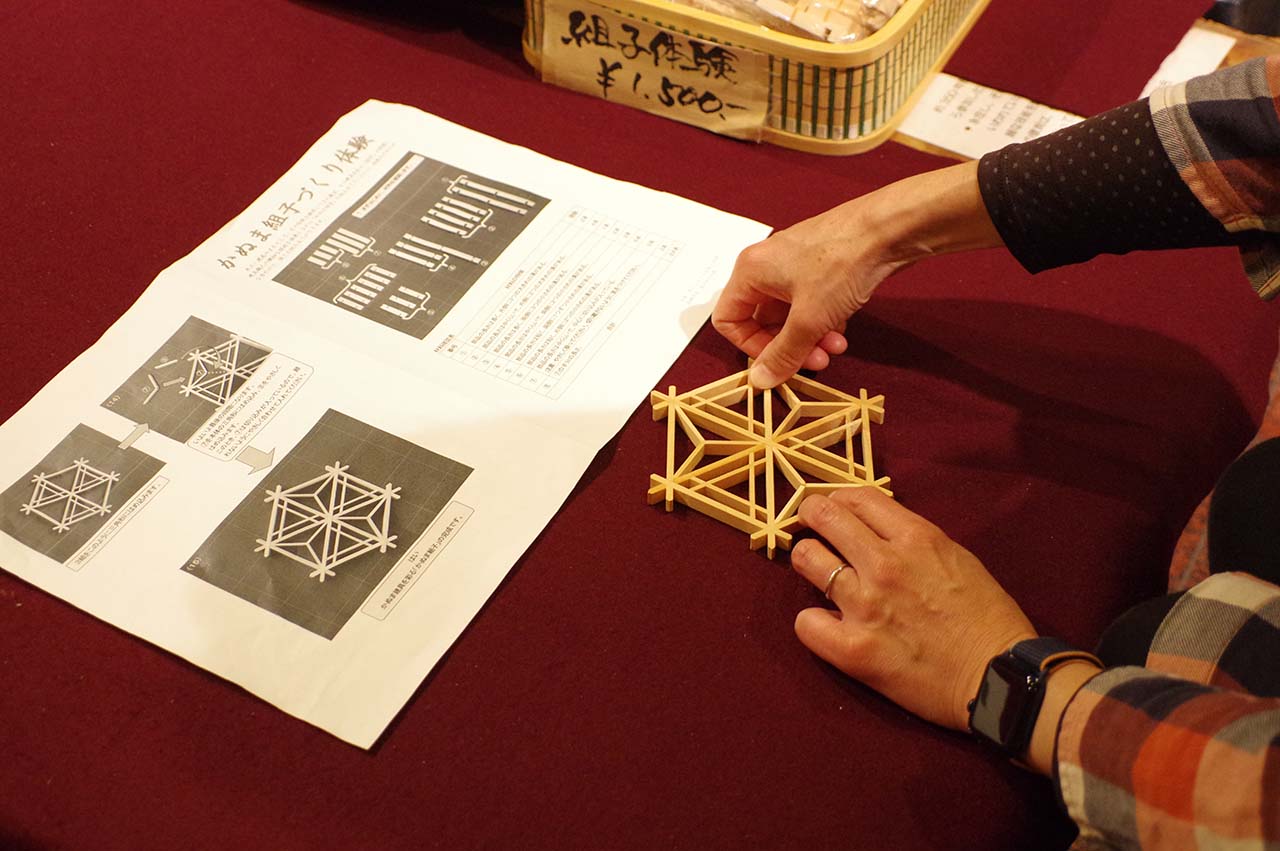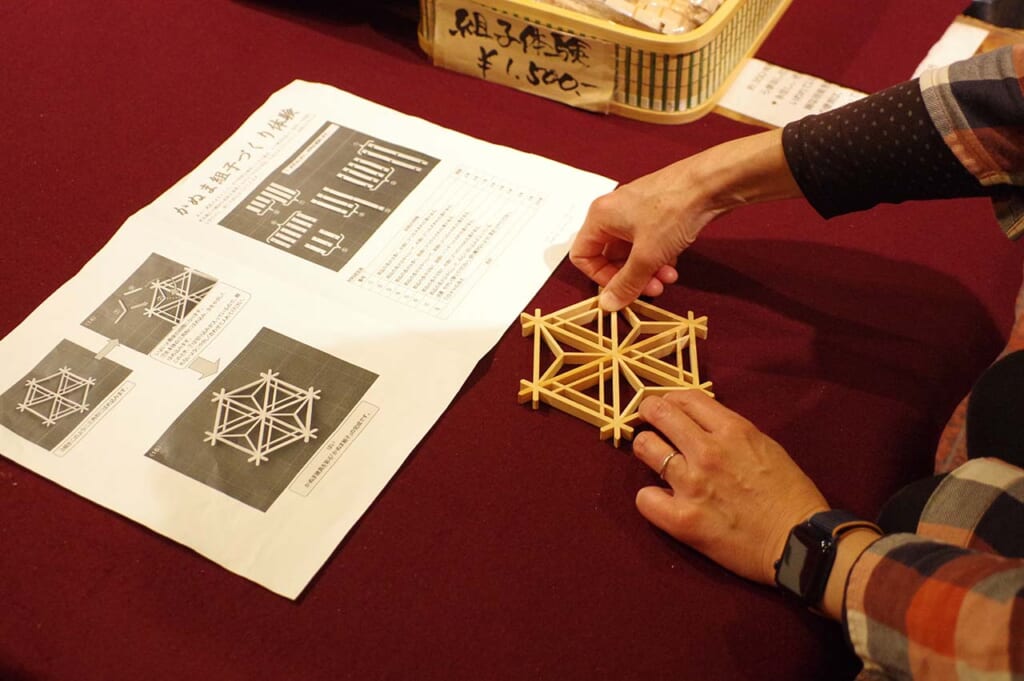 The gallery is a 30-minute walk away from Kanuma Station on the JR Nikko Line or an 8-minute walk from Tobu Shin-Kanuma Station. You can also take a bus from Kanuma Station to the Nakamachi bus station, which is only a 5-minute walk from the gallery.
Iizukatei: A Unique Lodging Experience in the Suburbs of Tochigi Prefecture
If you're looking for a place to stay in Tochigi Prefecture, look no further than Iizukatei in the town of Nakagawa. Like the other attractions we introduced in this article, Iizukatei is more than meets the eye: it's a place to stay but also an immersive experience in the genuine lifestyle of Japanese people.
The lodging is the former home of a wealthy merchant family, which has been converted into six separate accommodations. The main house, guest house, and former storehouse have all been renovated to combine traditional Japanese charm and modern comforts. What's more, the inn's garden is the perfect spot to unwind and relax after hiking in the beautiful natural landscapes the area offers.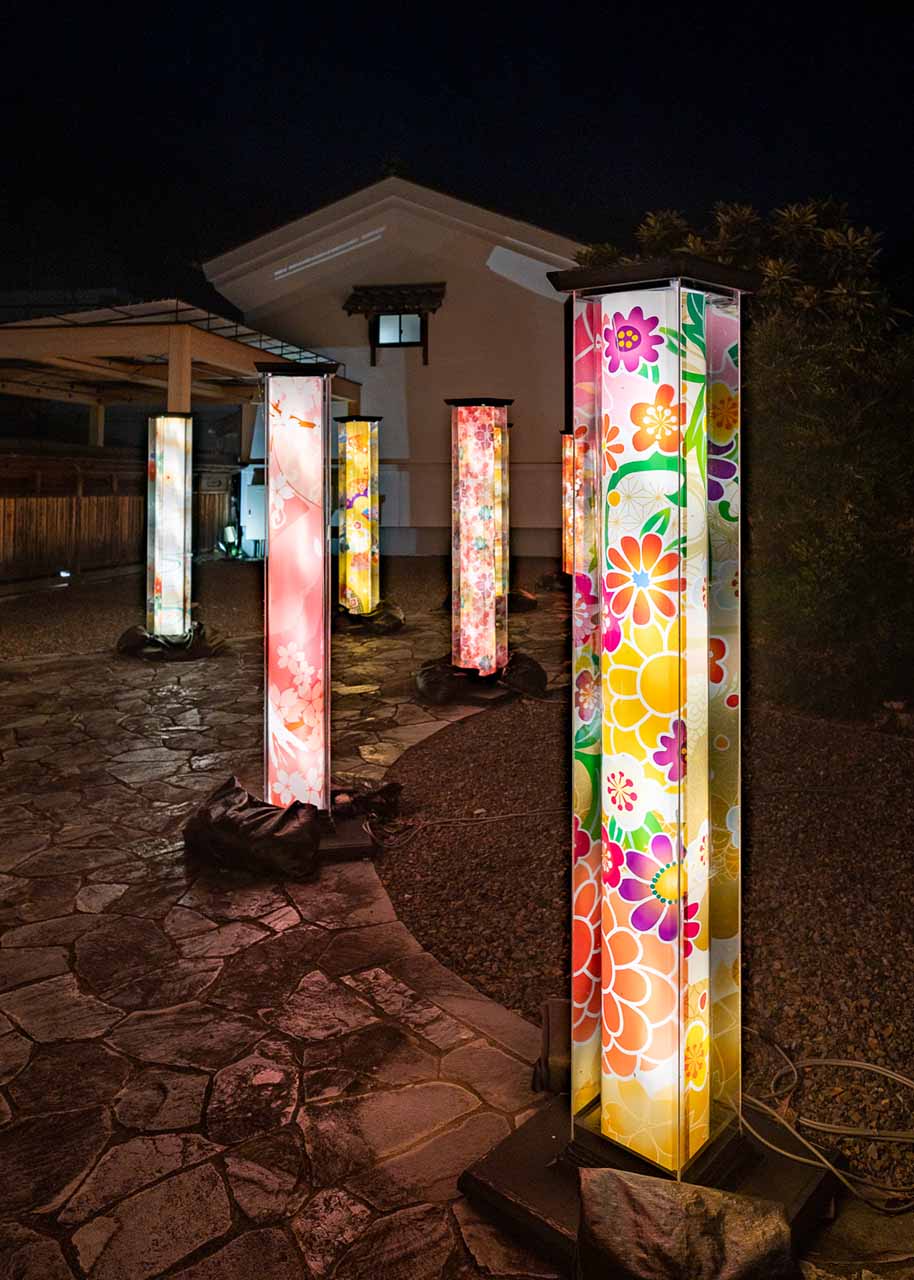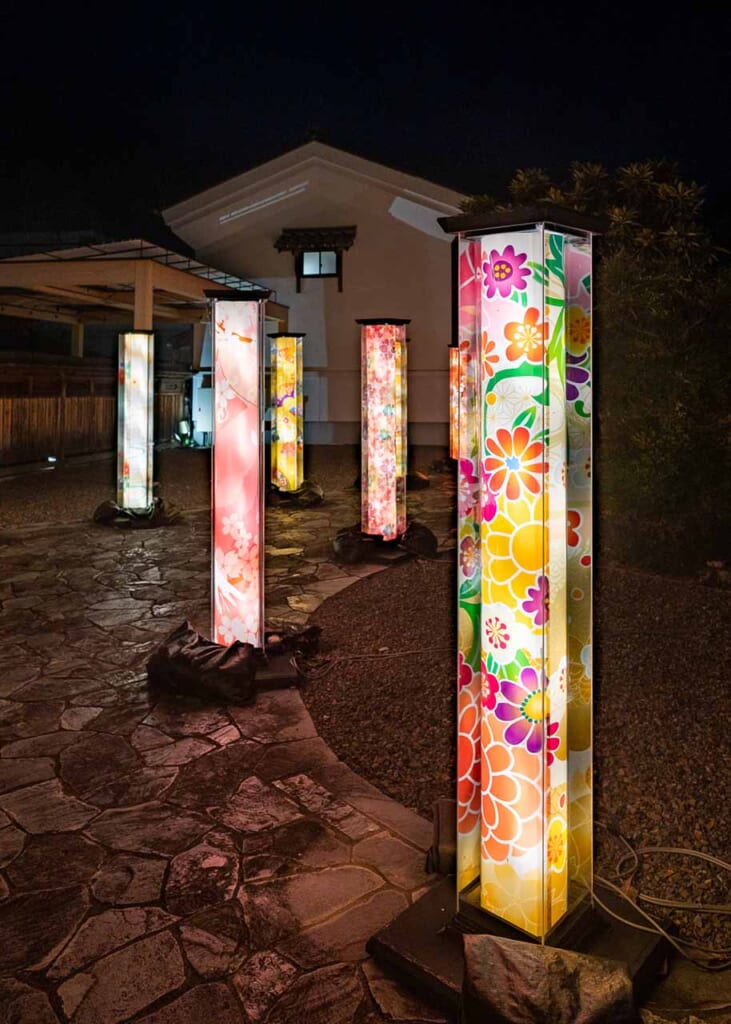 What makes Iizukatei a one-of-a-kind experience is that it allows the guests to experience authentic Japanese culture and connect with the local community during their stay. The hotel is committed to encouraging interactions between residents, small business owners, and tourists. In addition, it provides a variety of experiences to help visitors feel fully immersed in Nakagawa Town's local culture. For example, you'll be able to enjoy meal plans offered by local restaurants served in your room, participate in traditional craft-making experiences, and even have farm-to-table dinners where you'll dine with locals in their homes.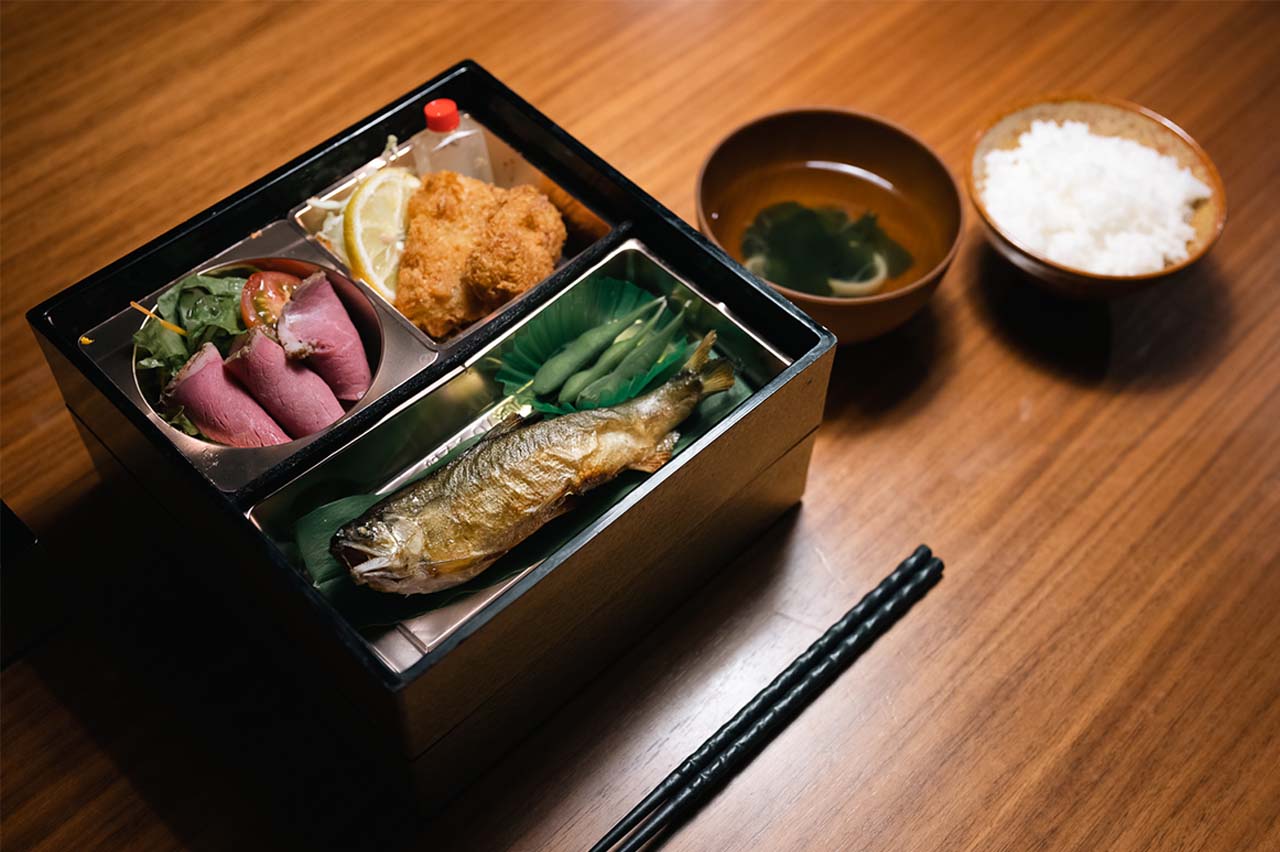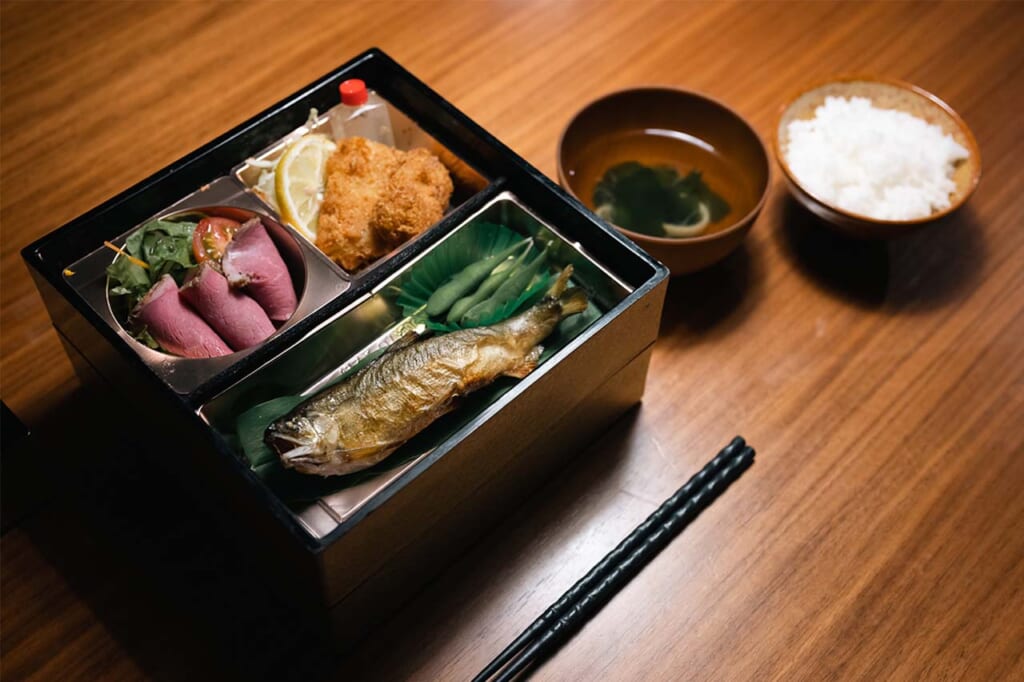 In addition to the unique atmosphere and experiences at Iizukatei, the town of Nakagawa itself offers a wide range of attractions. From relaxing hot springs, an art museum that displays ukiyo-e woodblock prints, to historical temples and shrines, you'll surely find something just for you.
From Utsunomiya Station, take the JR Utsunomiya line to Ujiie Station or Nishinasuno Station, then ride one of the Kanto Buses to the Minami-machi bus station. Iizukatei is just a short walk away. The hotel is also accessible by car about 40 minutes from Utsunomiya City and Yaita I.C. An ample parking lot is available to guests arriving by car.
How to Access Tochigi
In this article, we introduced several destinations in the Tochigi Prefecture. With a JR Pass, you can take the Tohoku Shinkansen at Tokyo Station to Utsunomiya (50 minutes), one of the region's main hubs, and then travel to your destination by car, train, or bus. The JR Nikko line will take you directly from Utsunomiya to Nikko Station (45 minutes). Alternatively, you can get to Nikko on the Tobu Limited Express departing from Shinjuku or Asakusa Station in Tokyo to Tobu Nikko Station (120 minutes).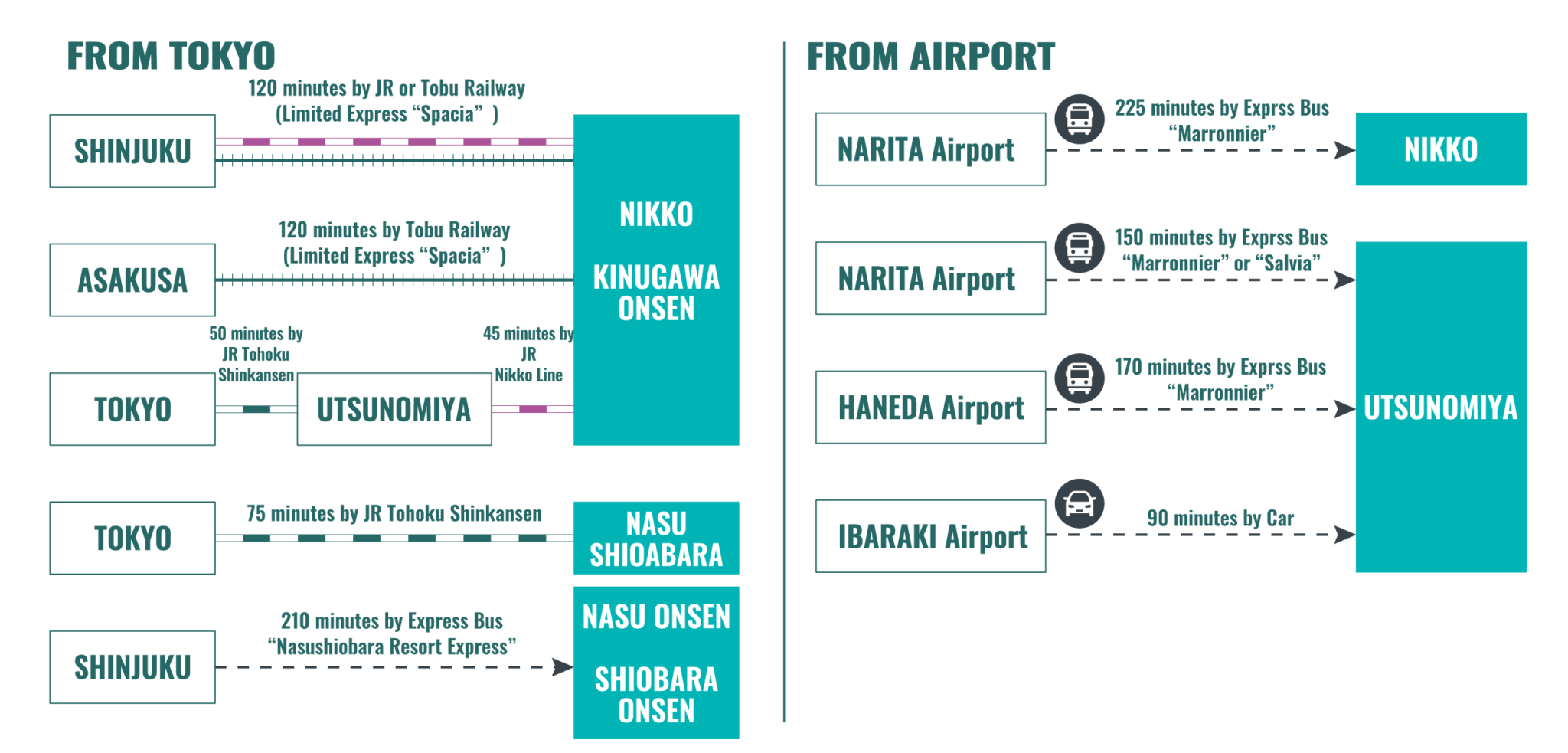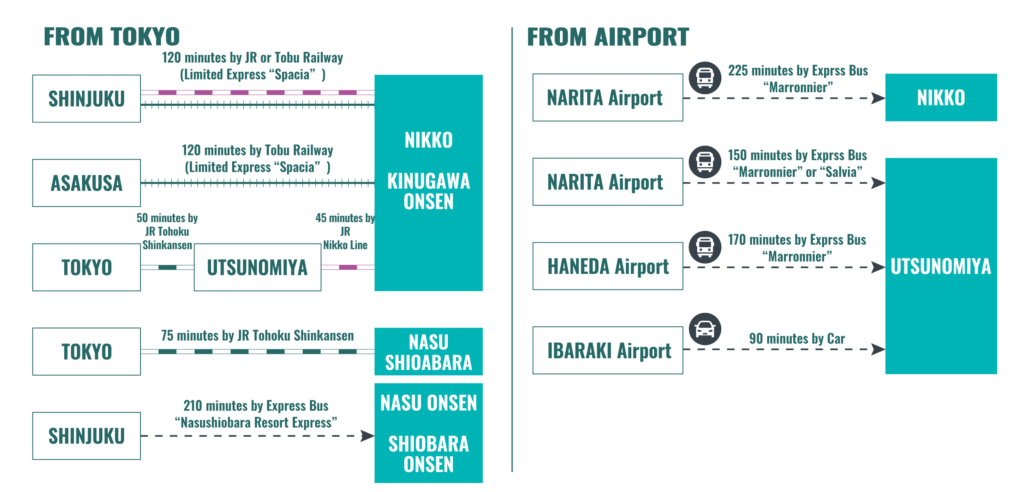 Tochigi Prefecture is a destination that truly has it all. From its stunning natural beauties, including breathtaking mountain ranges and crystal clear lakes, to its rich cultural heritage, traditional crafts, and historical sites, the area has something for everyone to enjoy. Whether you're a fan of the great outdoors or a history enthusiast eager to learn about Japan's rich past, you'll find plenty of opportunities to discover and experience the beauty of Tochigi Prefecture. So why wait? Start planning your trip to Tochigi today, and get ready to discover all this amazing region has to offer!
Sponsored by: Tochigi Prefecture