After his death in 1617, the first leader of the Tokugawa shogunate, Tokugawa Ieyasu, was enshrined in a mausoleum in Nikko. Later, his grandson, Iemitsu, expanded the shrine complex to the majestic size it is today. No expense was spared in the creation of this complex, and you can spend hours poring over the exquisite carvings and artistic elements covering the buildings. This town, and the reverence it demands, is the legacy of Ieyasu, and shows how even centuries after his death he is still revered as the most successful of the three 'great unifiers' of Japan.
If you're heading to Nikko, take the Tobu Railway
To get to Nikko, the Tobu Railway is a great option for those who want to travel through other destinations on the way from or to Tokyo. Unlike the JR Nikko Line, which travels east to west from Utsunomiya Station to Nikko Station, the Tobu Railway travels north to south, cutting through the Nikko region and the valleys that surround it, making it ideal for stopping over at hot spring onsen towns.
One of the most famous onsen towns in the region, Kinugawa Onsen, is only a half-hour journey from Nikko Station, but most stops on the Tobu line from Nikko up to Ojikakogen on the edge of Tochigi Prefecture are onsen towns.
Taira no Takafusa, the Secret Grand Onsen Ryokan
Taira no Takafusa is a grand onsen ryokan that exemplifies the level of luxury and service available at the onsen ryokan in this region. It is a 20-minute drive west of Yunishigawa Onsen Station (around 90 minutes north of Nikko), and is known as a secret onsen. Featuring spacious rooms, atmospheric hallways, a large open shared space, and outdoor onsen baths, no expense was spared in its design and construction. There are antiques and artworks lining the walls, as well as gramophones and old musical equipment, making it obvious that the owners are collectors.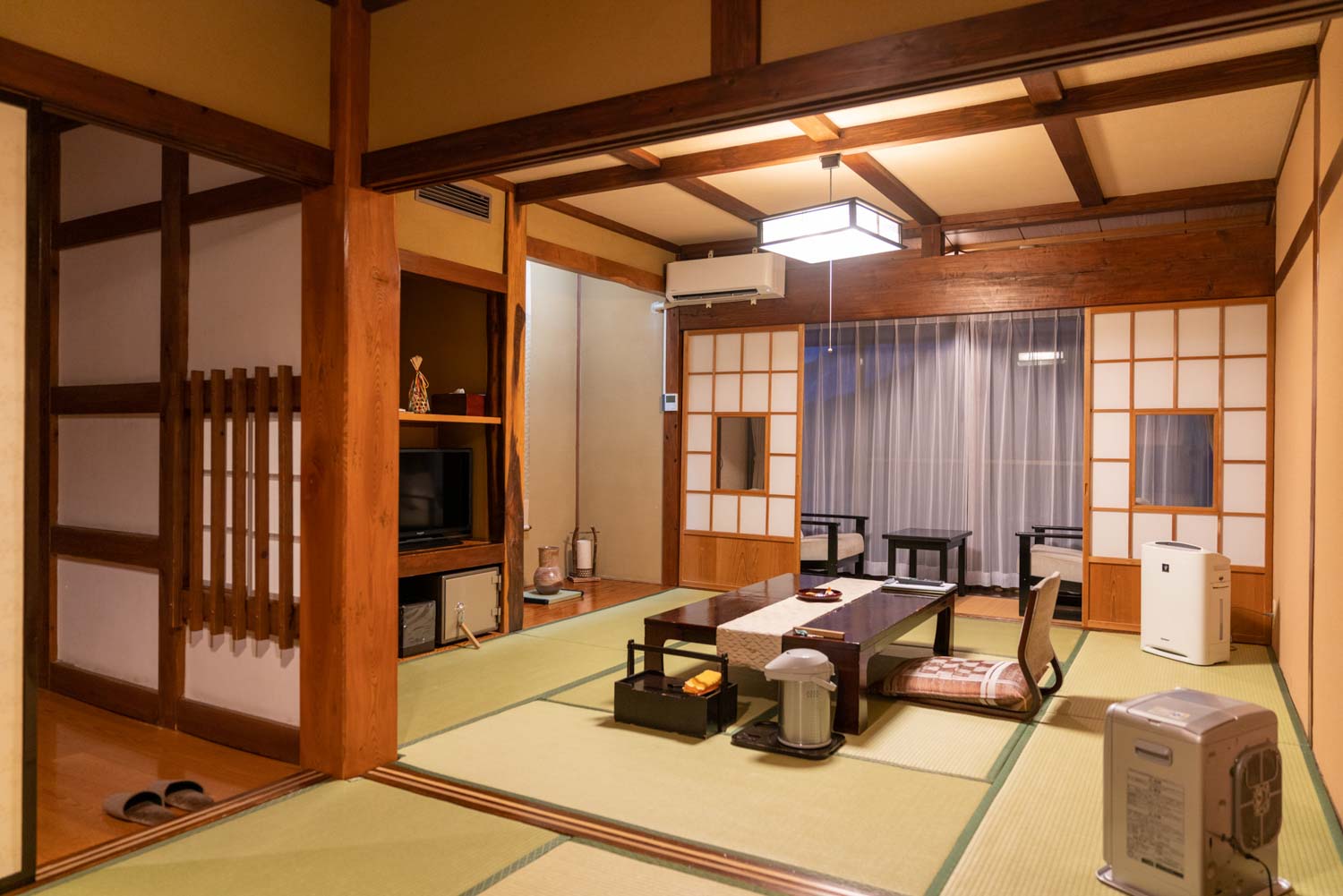 The dining area is also remarkable, with individual open hearths for each group of guests, so you can grill river fish and yams while enjoying the other dishes of the kaiseki-style menu. There are four open-air onsen baths available, two of which are private and can be booked by guests. Being able to stay in a secluded onsen ryokan like this so close to Tokyo is only really possible in this area.
Explore the Best of Nikko
Once you have relaxed in the luxury of an onsen ryokan, it is time to explore the Nikko area. From shrines and temples, to nature and outdoor treks, you could stay a week here and still be scratching the surface of things to do.
Copy Sutras at Chuzenji Temple
First built high up in the mountains of Nikko in 784 by Shodo Shonin, known as the founder of Nikko, Chuzenji Temple is the location of the iconic photo of the red temple building with a view of Chuzenji Lake and mountains in the distance. Inside the temple is a statue of Buddha said to have 11 faces and one thousand arms, which he uses to protect followers.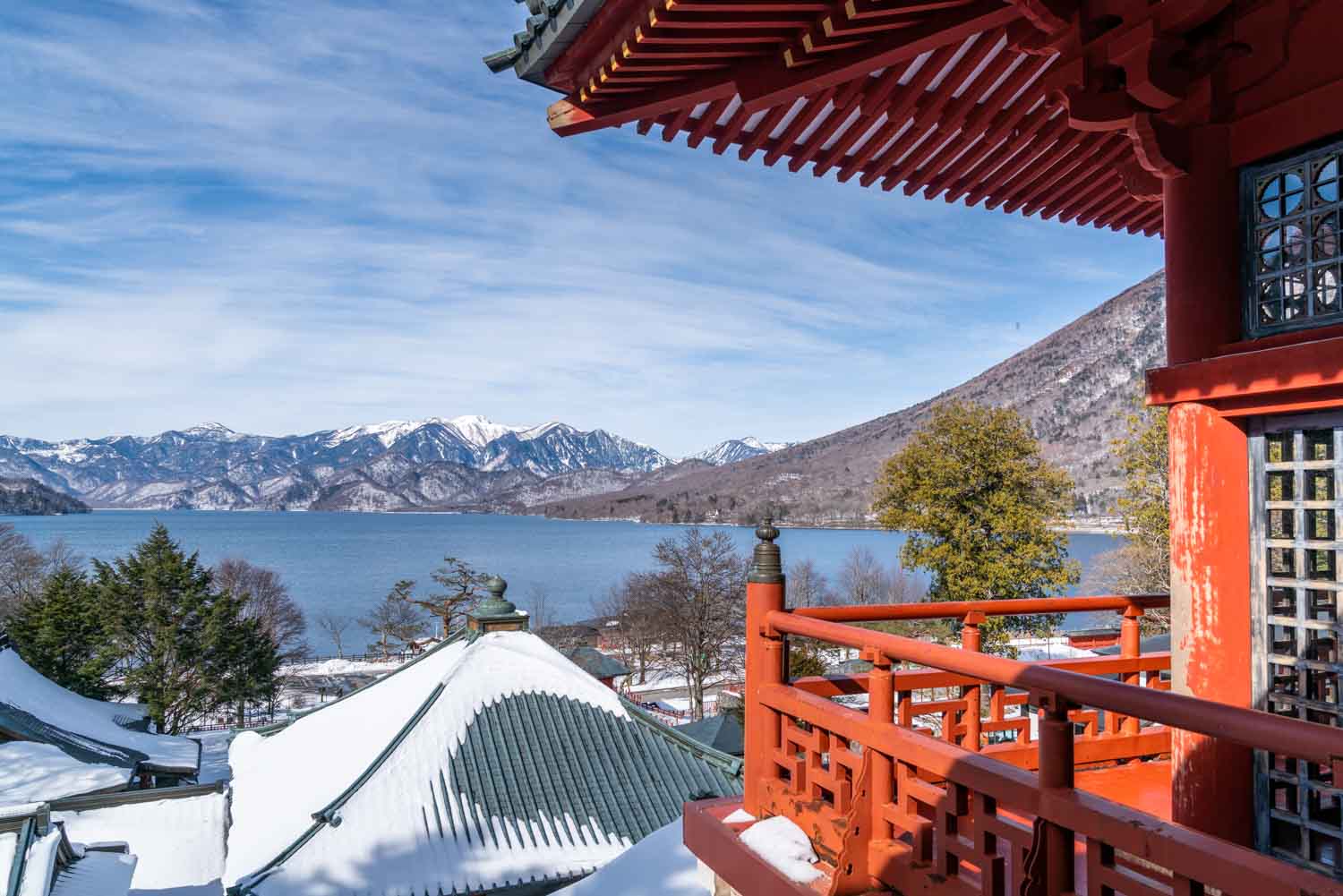 If you would like to make an offering to Buddha, there is an option to either copy sutras or trace the outline of the statue of Buddha, and then write down your wish.
Eat Shojin Ryori at Gyoshintei
Yuba – paper-thin sheets of soy milk – is a must-try food when you are visiting Nikko, and one of the staples of shojin ryori vegetarian cuisine that is traditionally prepared and eaten by Buddhist monks. Food preparation is a part of the Buddhist training process, and monks will practice for years or even decades to perfect their dishes.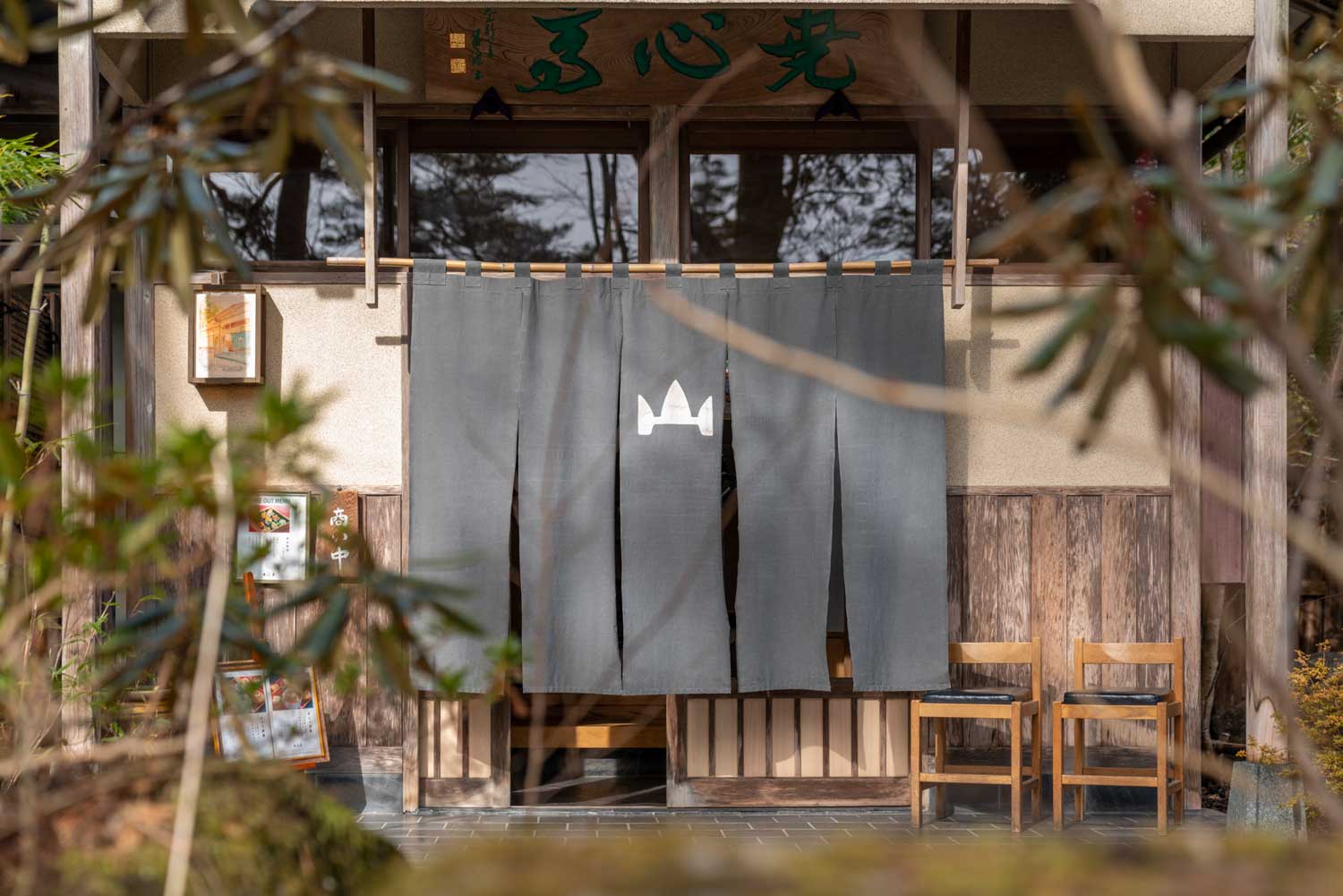 Gyoshintei, to the east of Nikko Toshogu Shrine, is one of the best known places to try yuba, and features a traditional interior with large windows overlooking a Japanese garden. Our meal consisted of milky soft sheets of yuba laid on rice, tempura vegetables, sesame tofu, and miso soup. The meal, although simple, was beautifully presented and, of course, delicious.
Admire the Carvings of Nikko Toshogu Shrine
Nikko Toshogu Shrine's complex is even bigger and more ornate than Ueno Toshogu Shrine in Tokyo, which is also dedicated to Tokugawa Ieyasu. It's more than possible to spend a whole day here, taking in all of the intricate carvings and details crafted by the skilled artisans of times gone by. The sunken path leading to the large torii gate at the entrance is already impressive, as it uses forced perspective to make the path appear longer.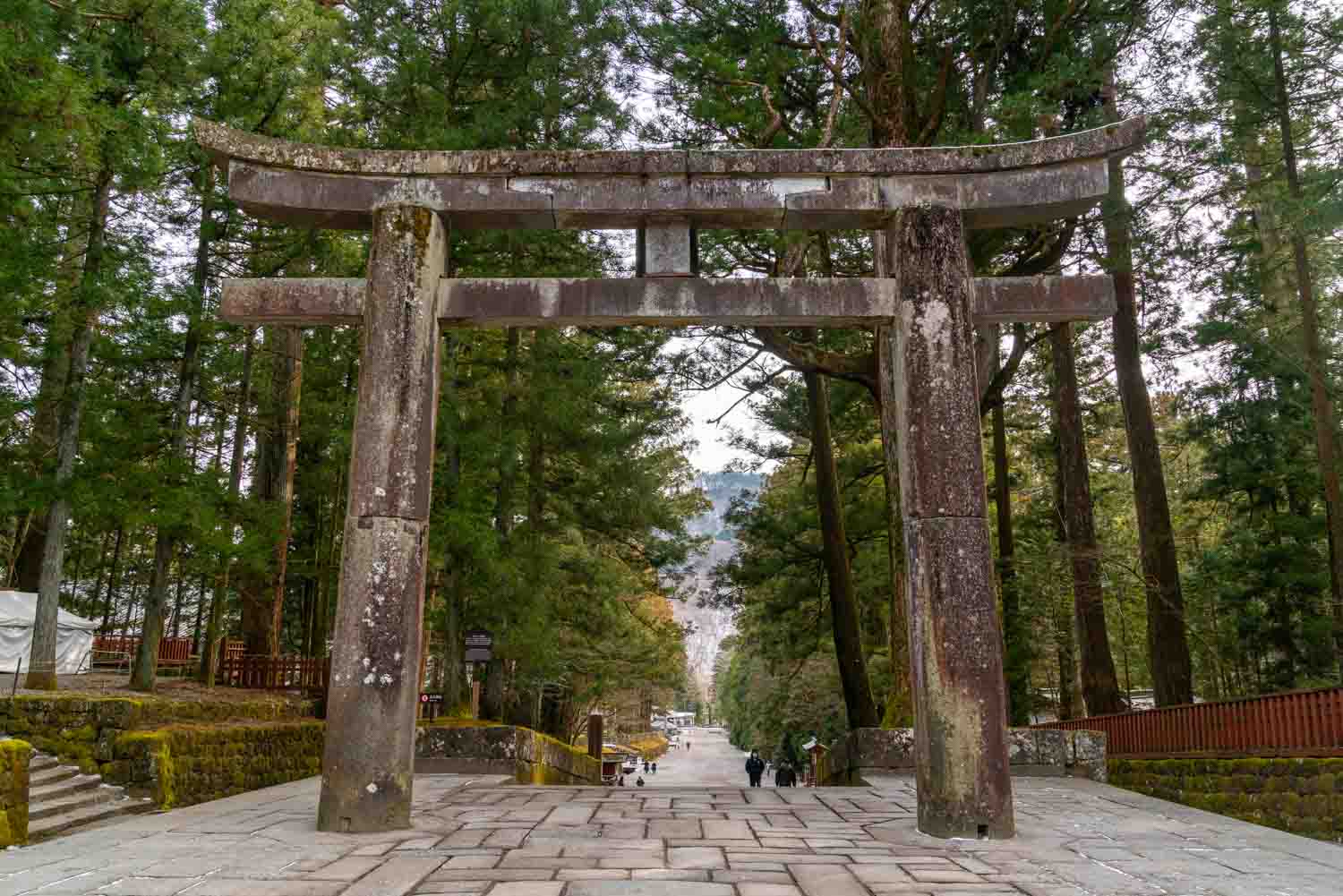 With a total of 55 structures, every aspect of the site is grand, making everything you turn to see more impressive than the last. As you take in all of the details, make sure to look for the famous 'see no evil, speak no evil, hear no evil' monkeys, as well as a depiction of an elephant crafted by an artisan based on a description alone.
Getting Back to Tokyo from Nikko
If you plan to head back to Tokyo from Nikko by train, the quickest and most direct way is on the Tobu Railways Limited Express Kegon. It will have you back at TOKYO SKYTREE TOWN® in under 2 hours in total comfort, and without having to change trains. If you would like to extend your stay in the area, book an extra night at an onsen ryokan in Kinugawa Onsen and get the Limited Express Revaty Kinu for 40 minutes heading north.
Nikko is a common day trip from Tokyo, famous for the Nikko Toshogu Shrine complex, one of the most ostentatious and genuinely impressive temple complexes in Japan. But when combined with a trip to Aizu-Wakamatsu, it opens up great places to stay for a few nights with lots to see and do as you leisurely make your way back to Tokyo.
Article sponsored by Kanto District Transport Bureau, Nikko City, Tobu Railway, Aizu Railway and Yagan Railway